-GO•UP COMFORT - Toddler Scooter With Seat
More Styles of -GO•UP COMFORT - Toddler Scooter With Seat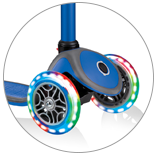 -GO•UP COMFORT LIGHTS - Toddler Scooter with Light-up Wheels
Light-up scooter version available.
Learn More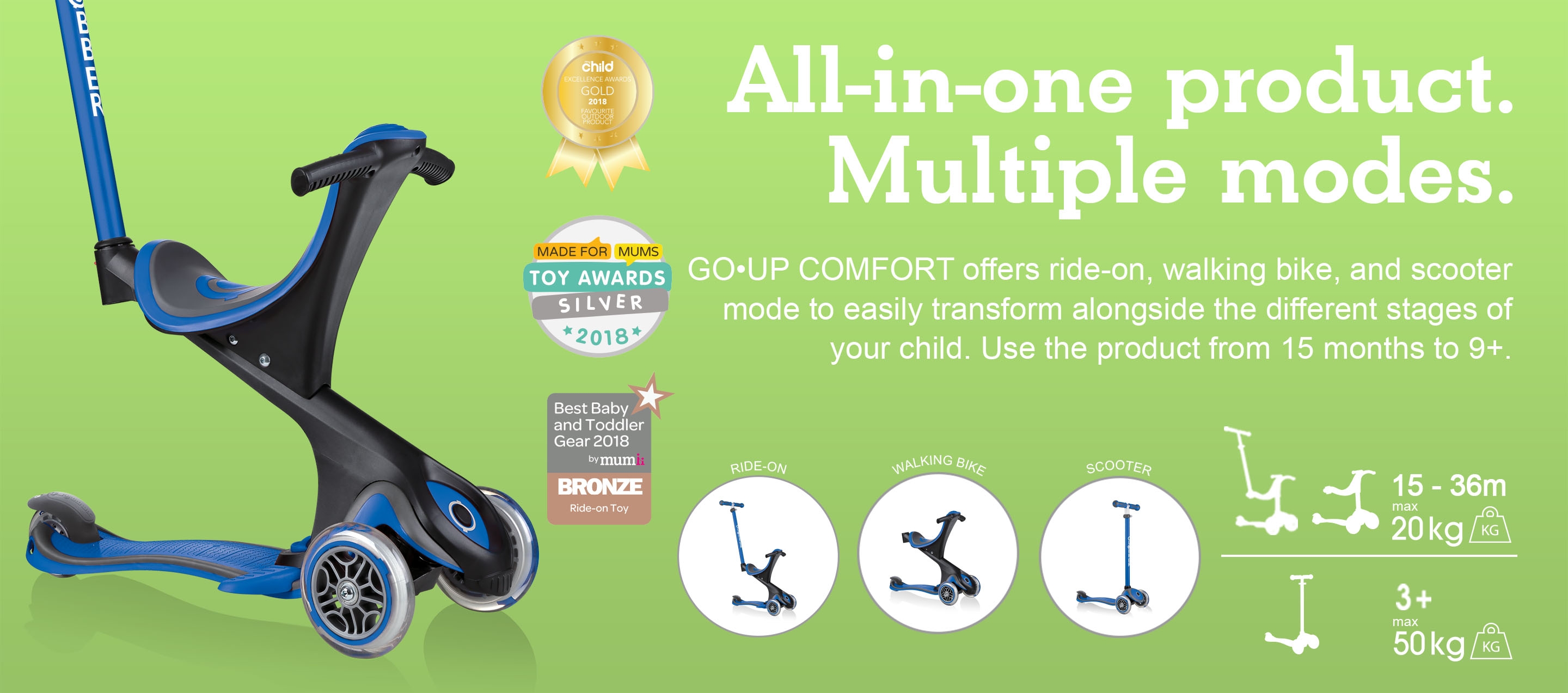 GO•UP PRODUCT FILM
Watch the film to find out how our GO•UP product transforms from a ride-on to walking bike & scooter for kids!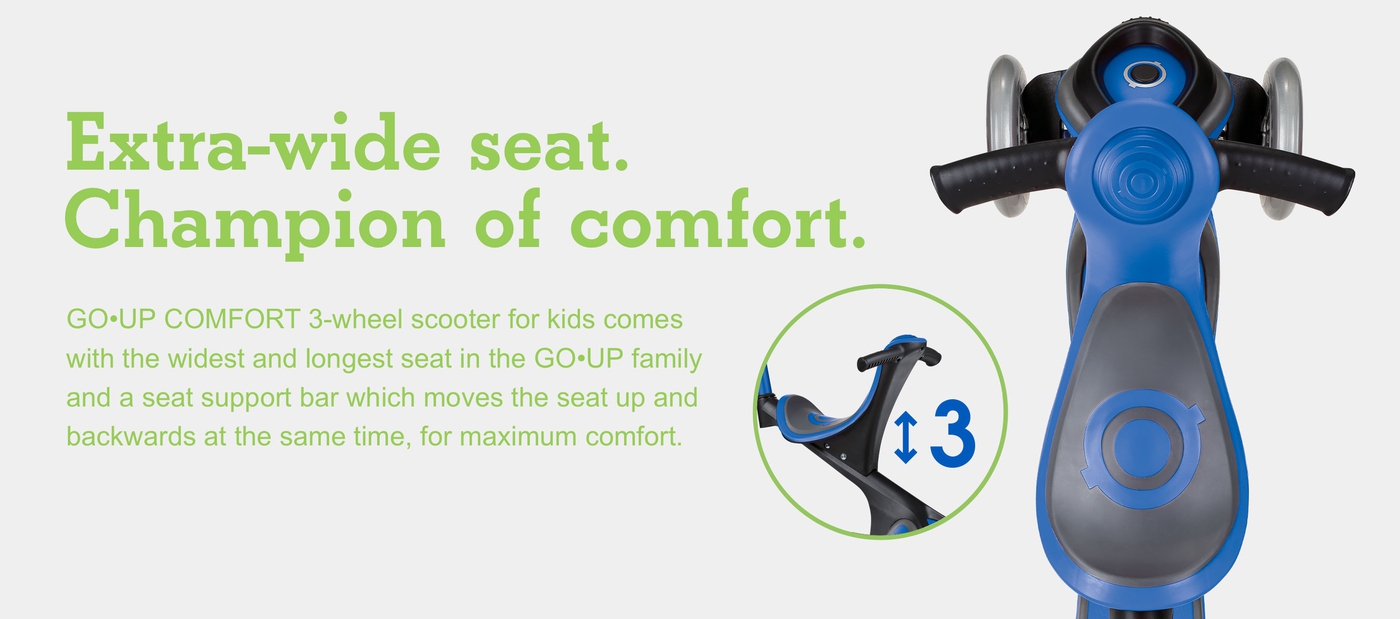 Recently Viewed

-GO•UP COMFORT - Toddler Scooter With Seat

 Award-winning scooter with seat: adjustable & extra-large. Ride-on, walking bike, scooter.