All-in-one product: Pushchair, walking bike, scooter for kids in dual-colour design.
Light-up scooter with battery-free LED front wheels flash in red, green & blue.
2-height adjustable seat with removable footrest & 3-height adjustable scooter.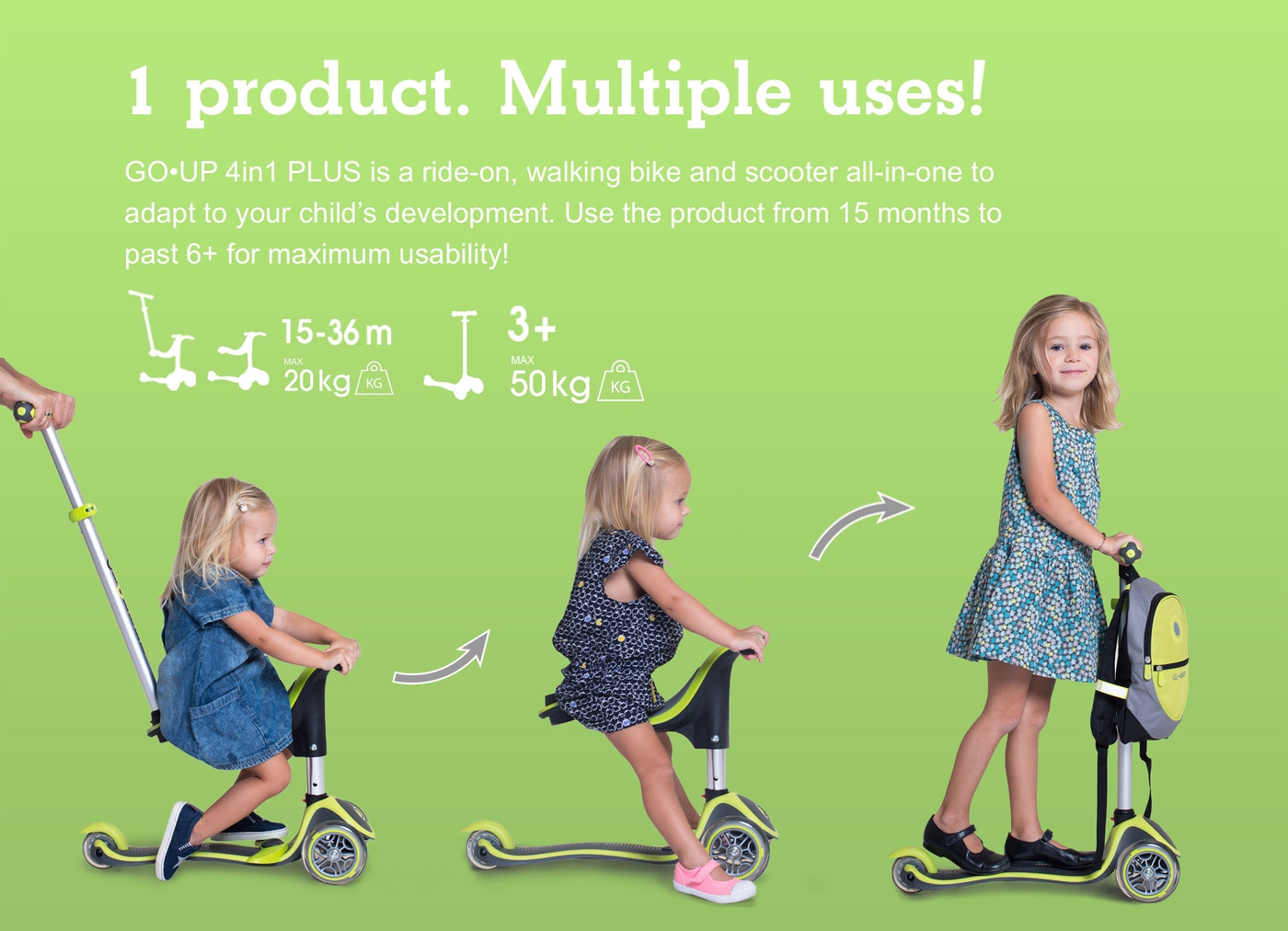 GO•UP PRODUCT FILM
Watch the film to find out how our EVO product transforms from a ride-on to walking bike & scooter for kids!