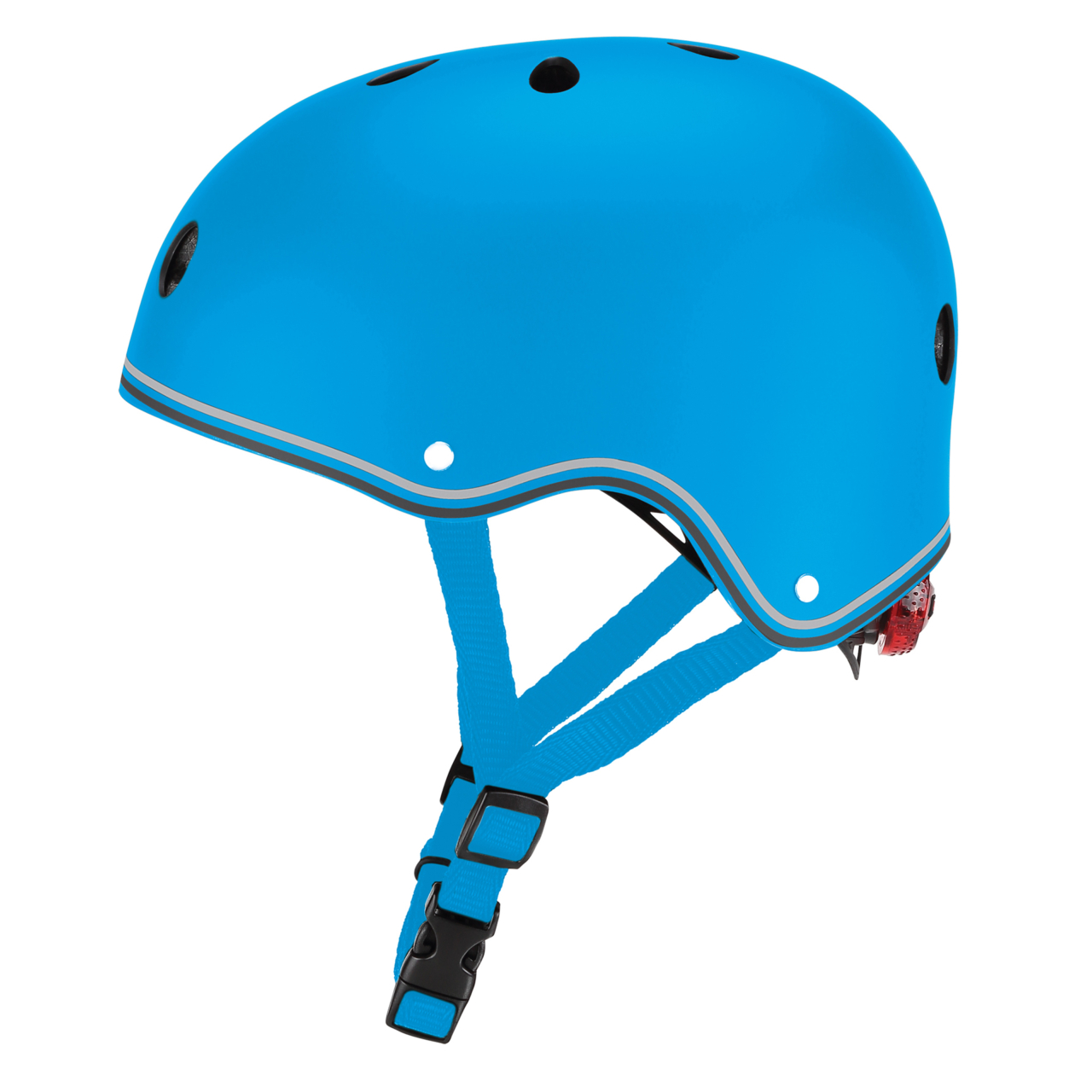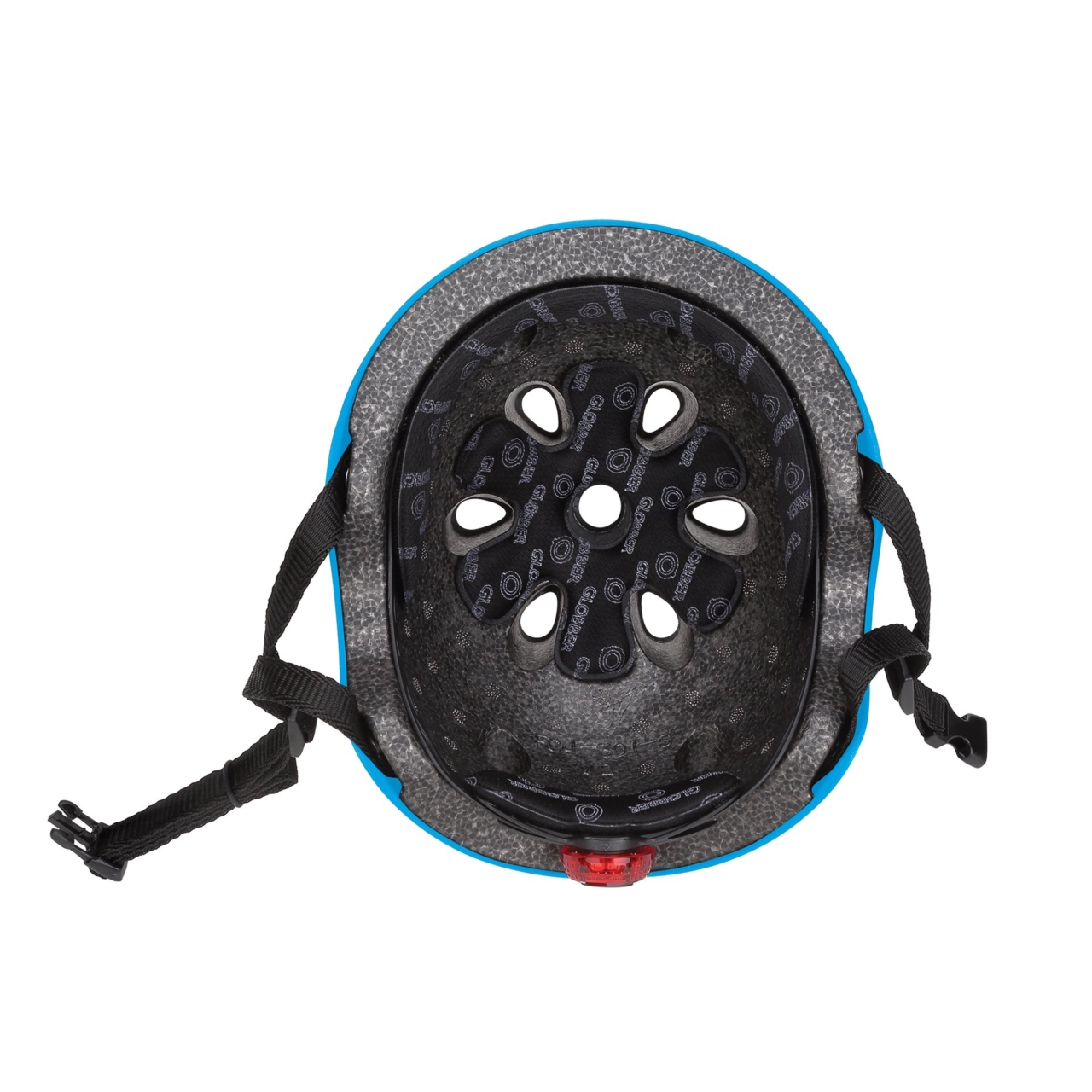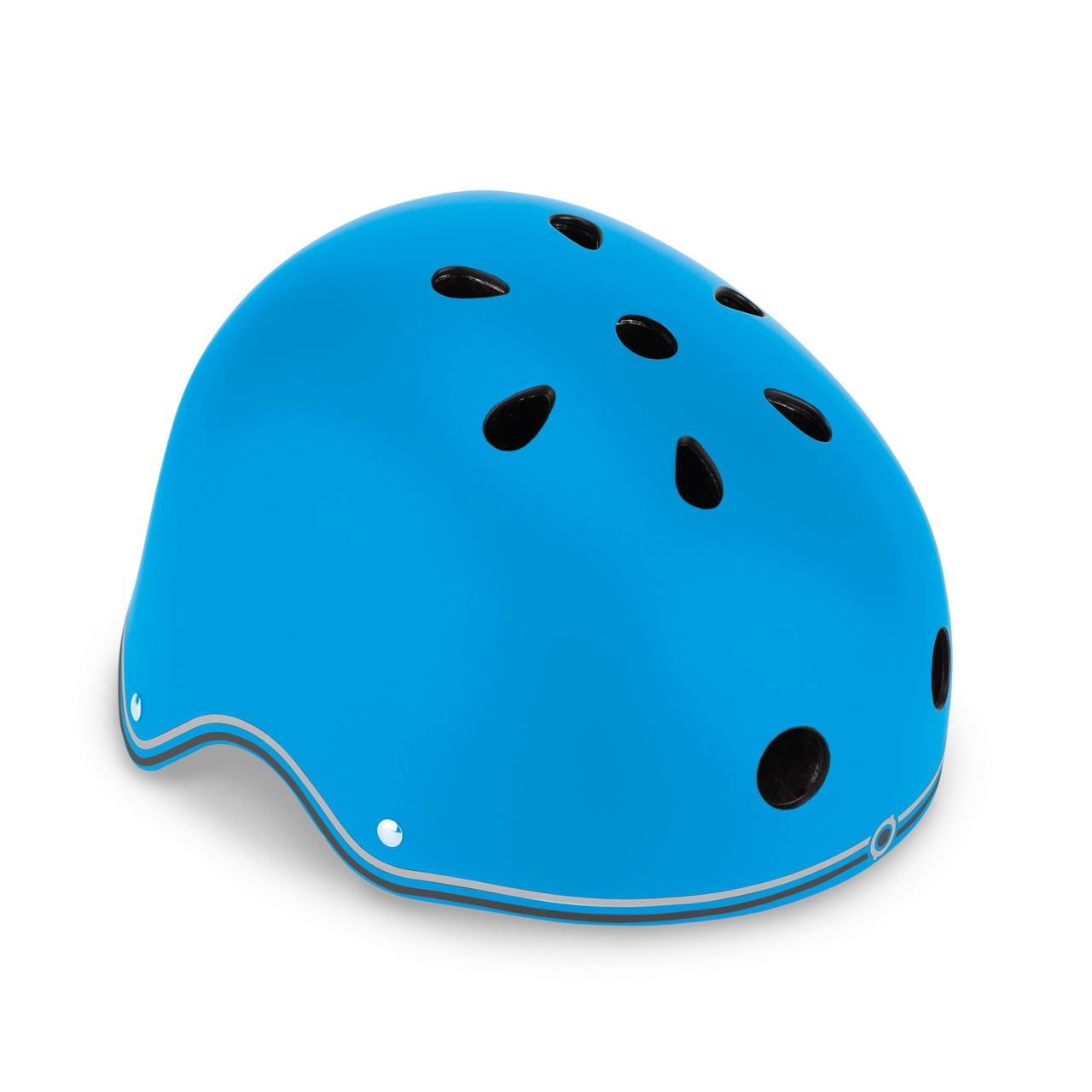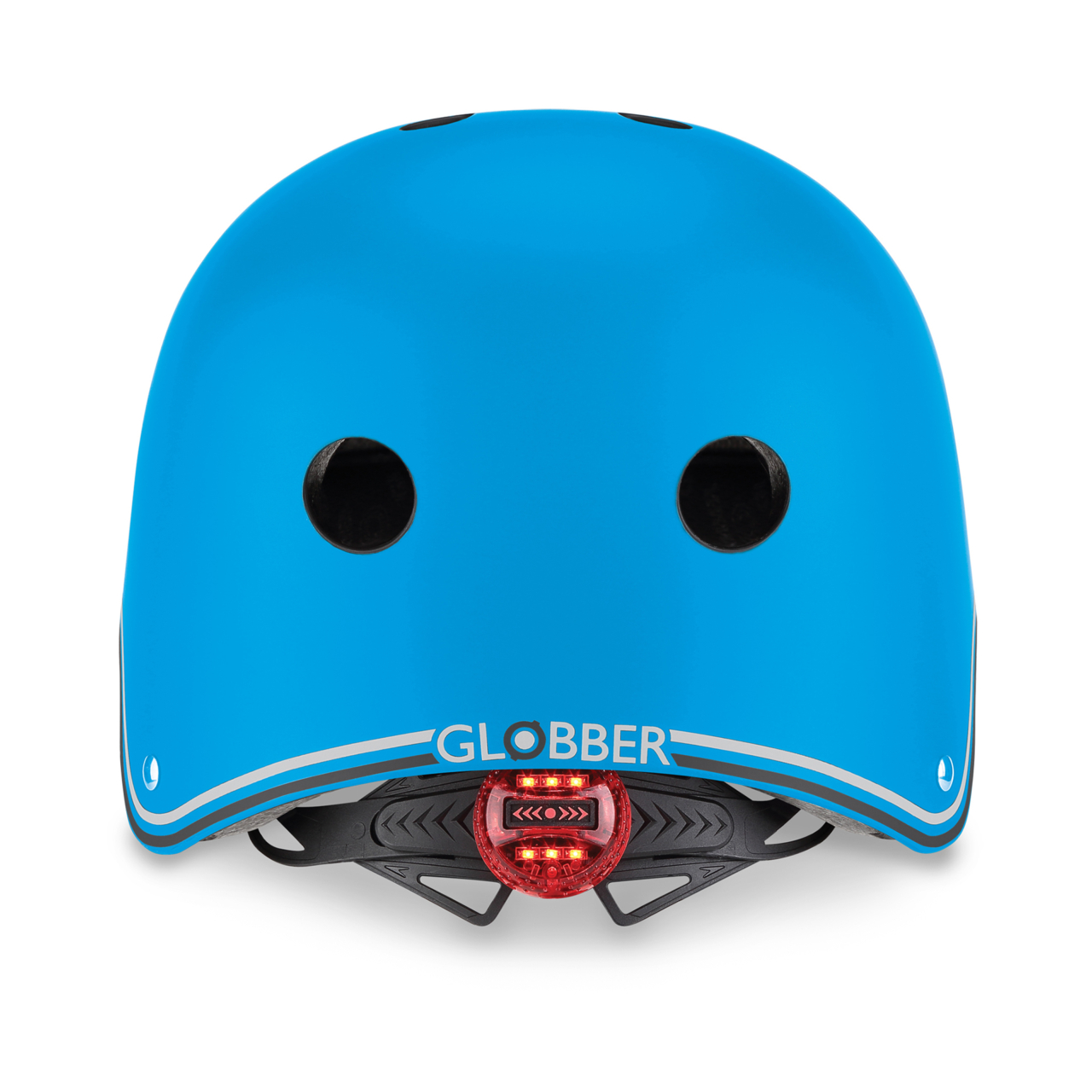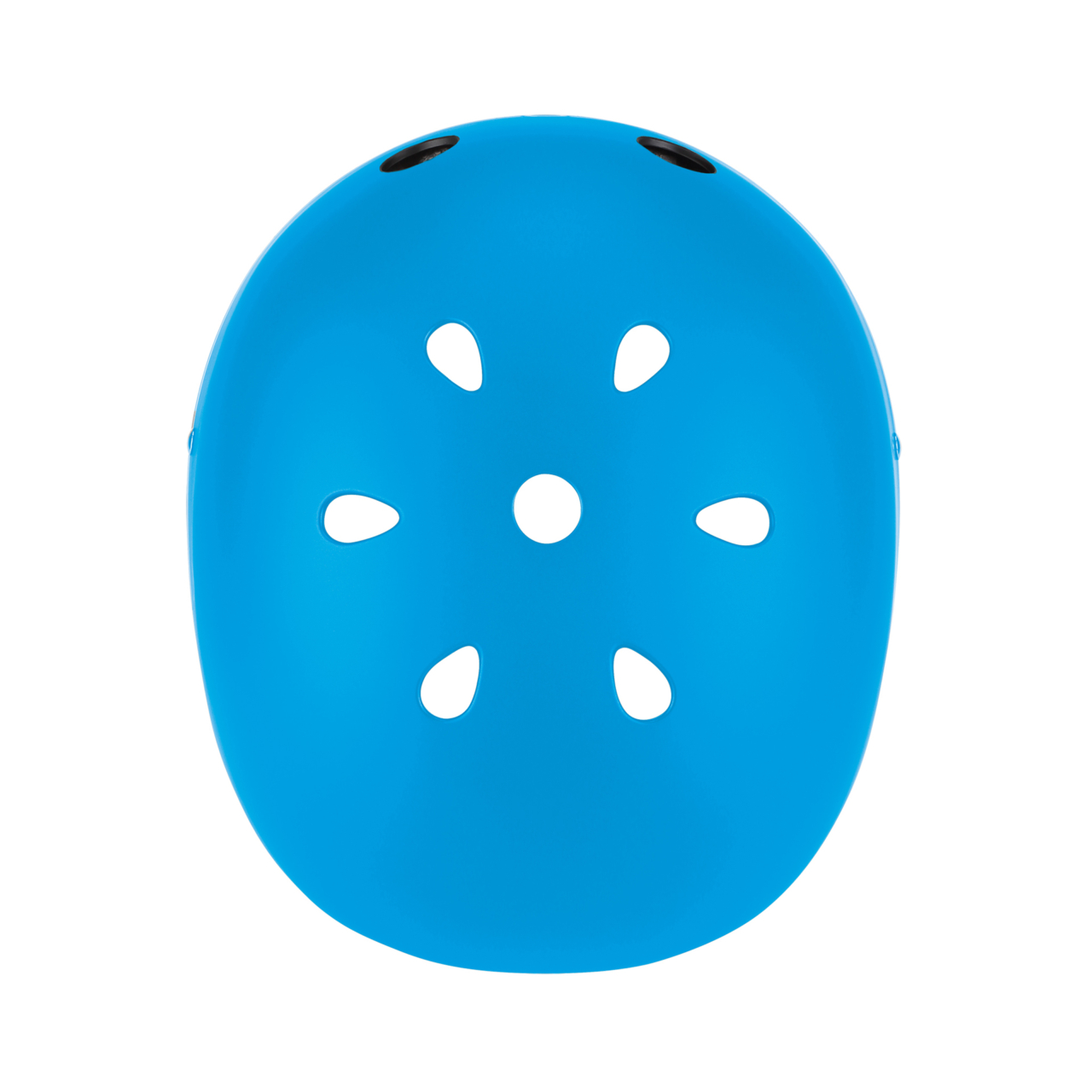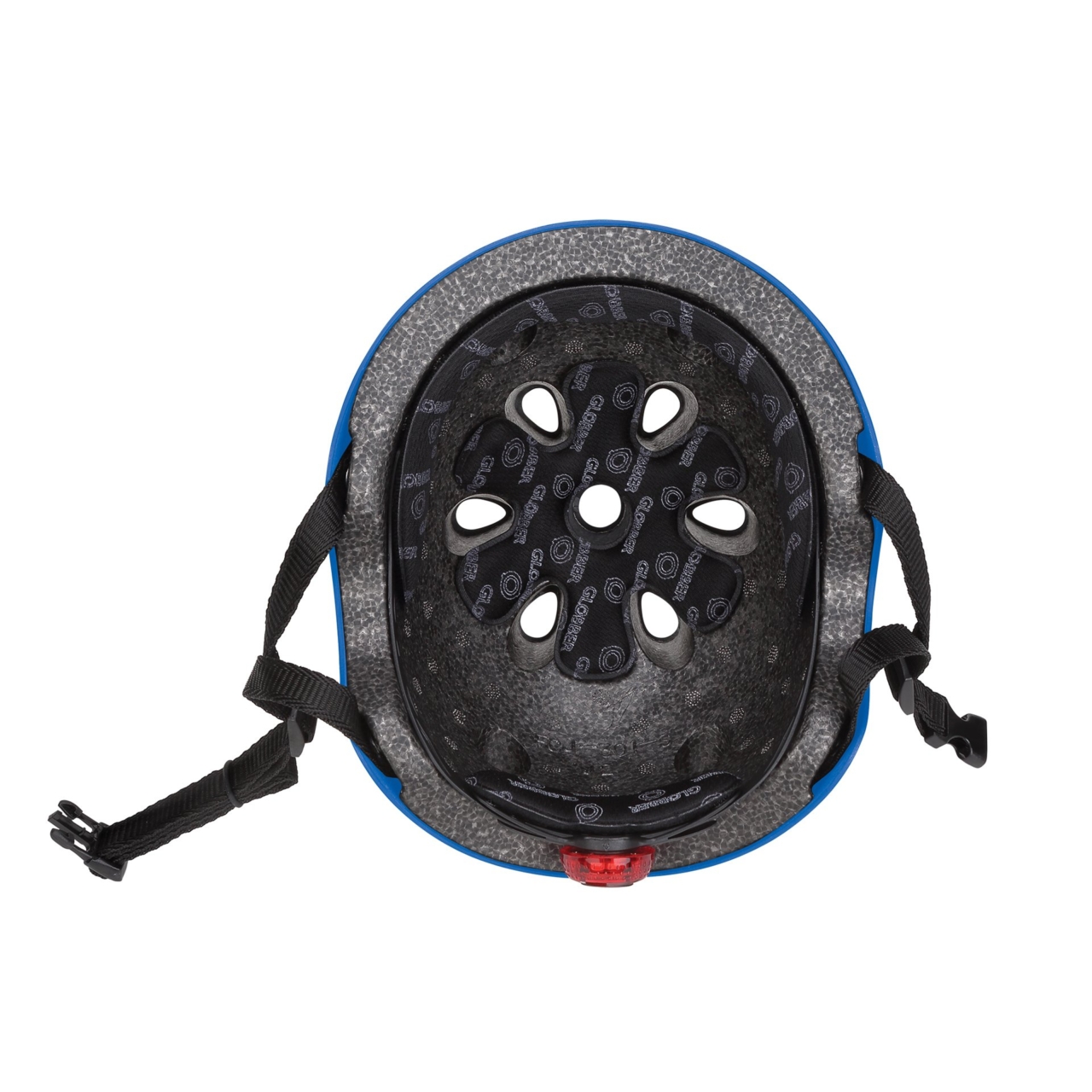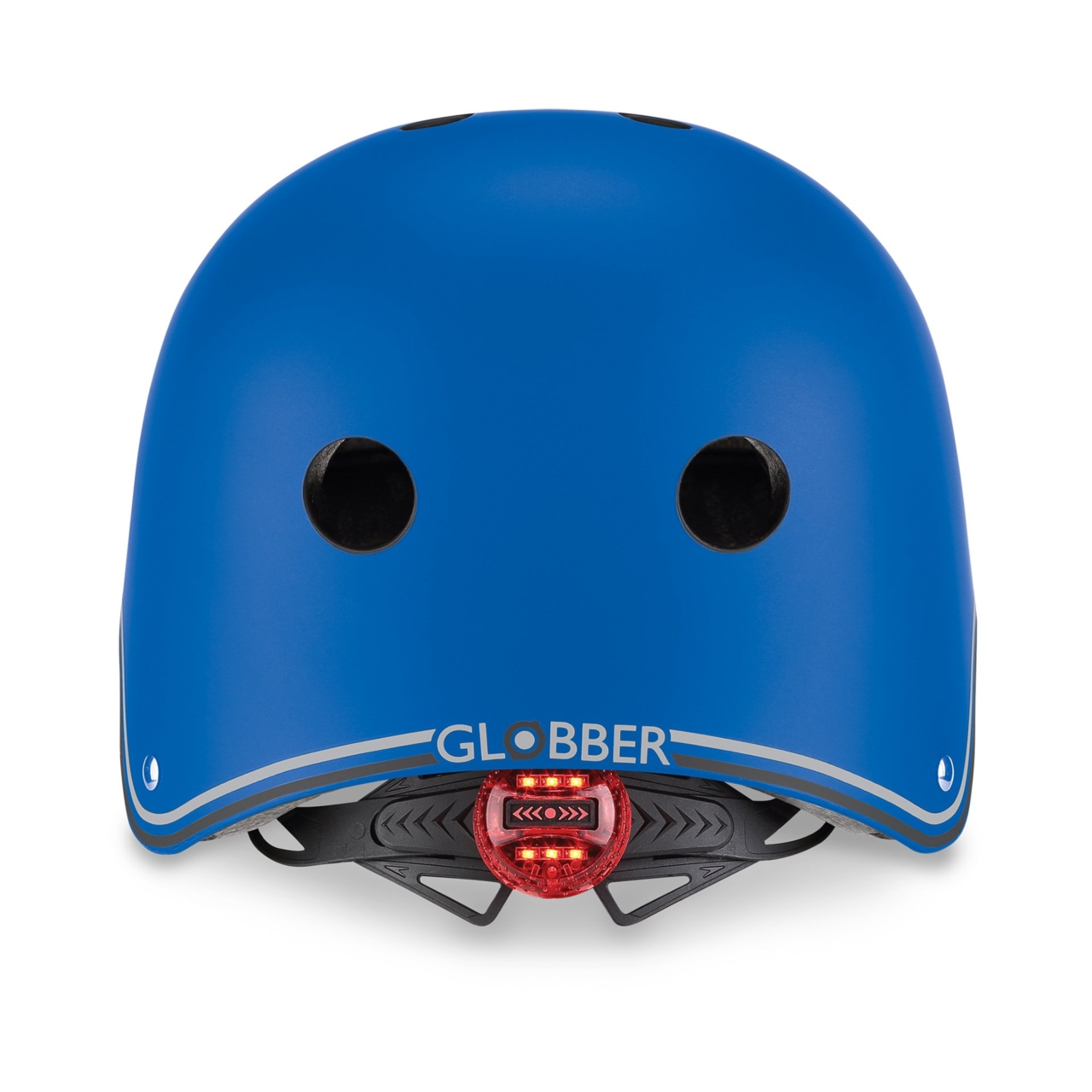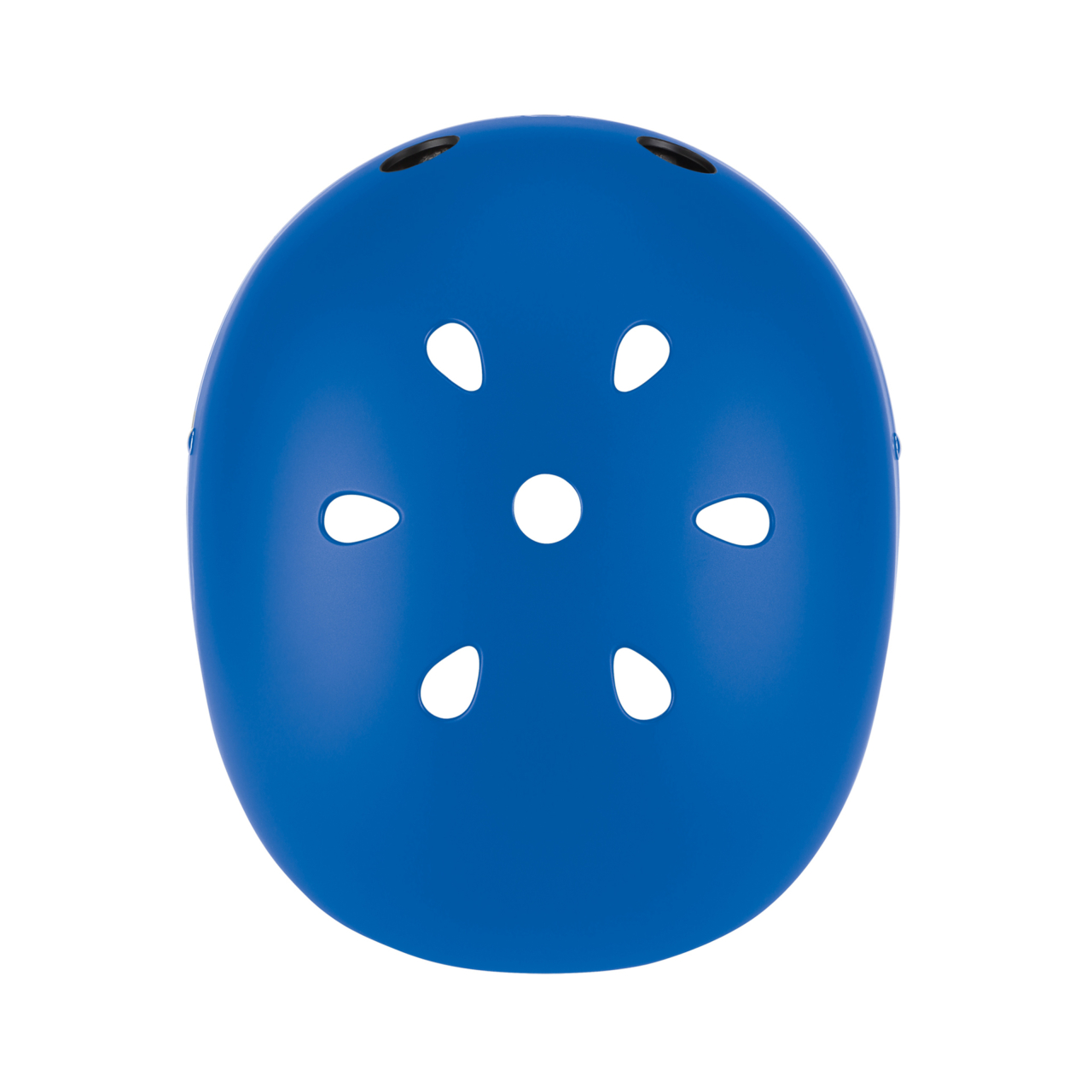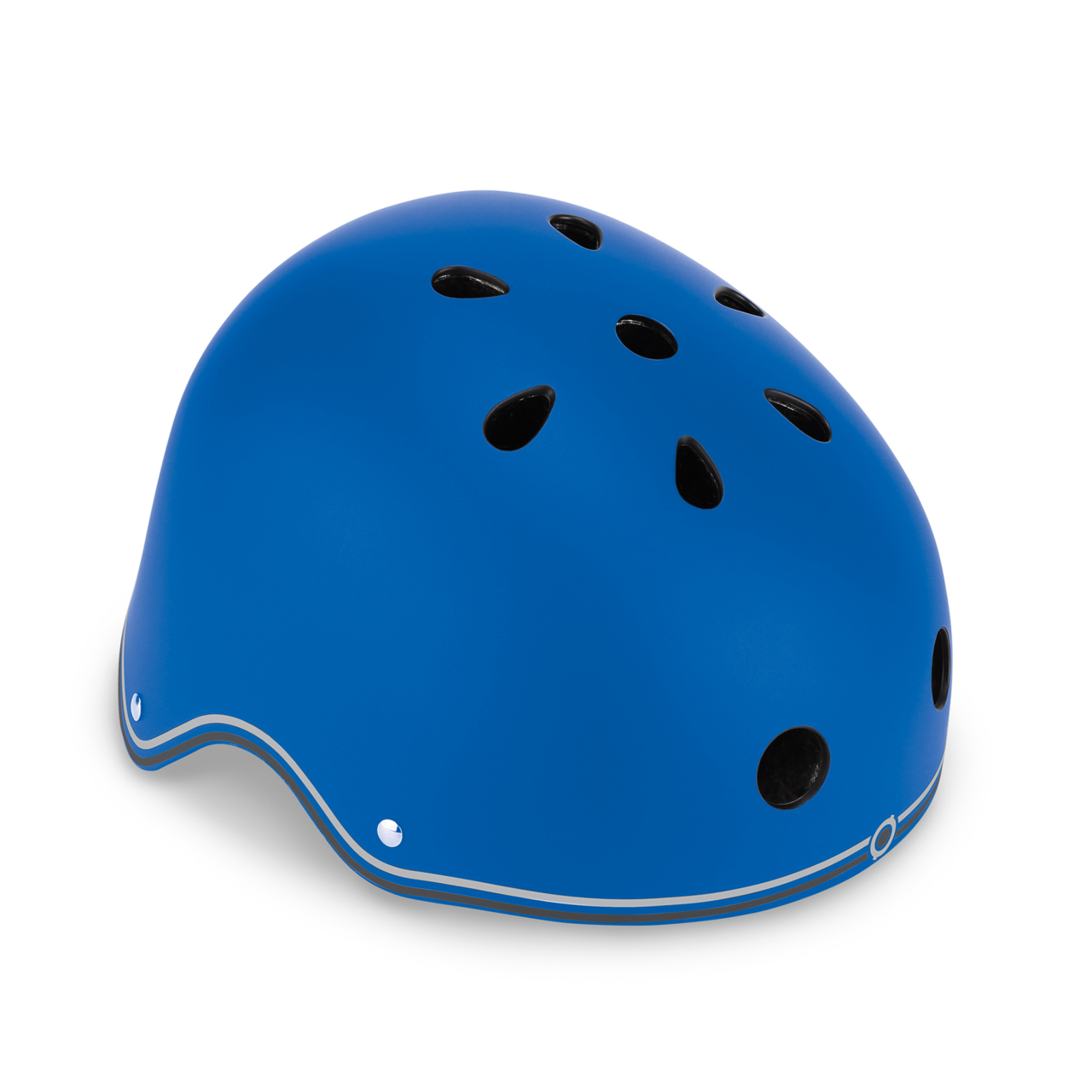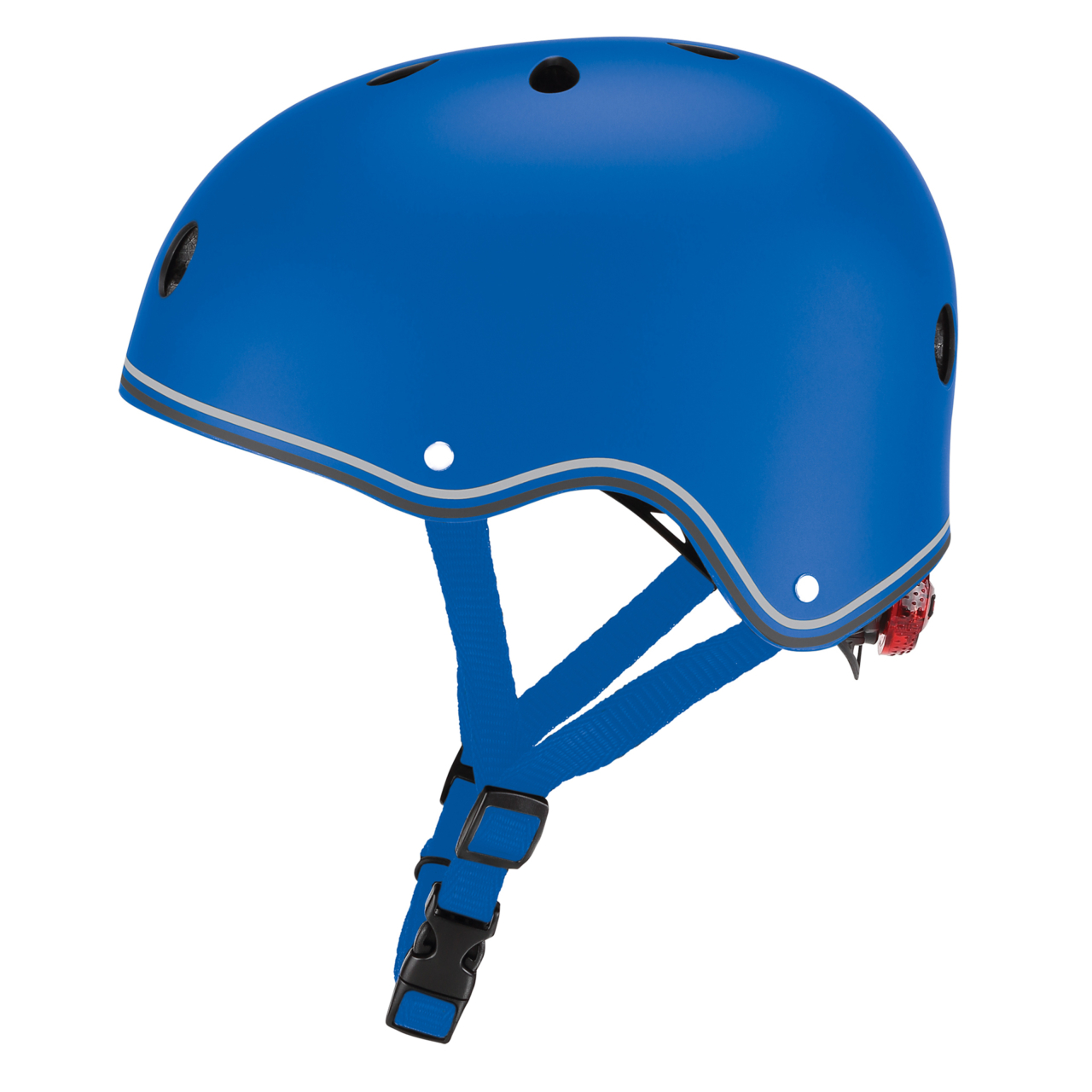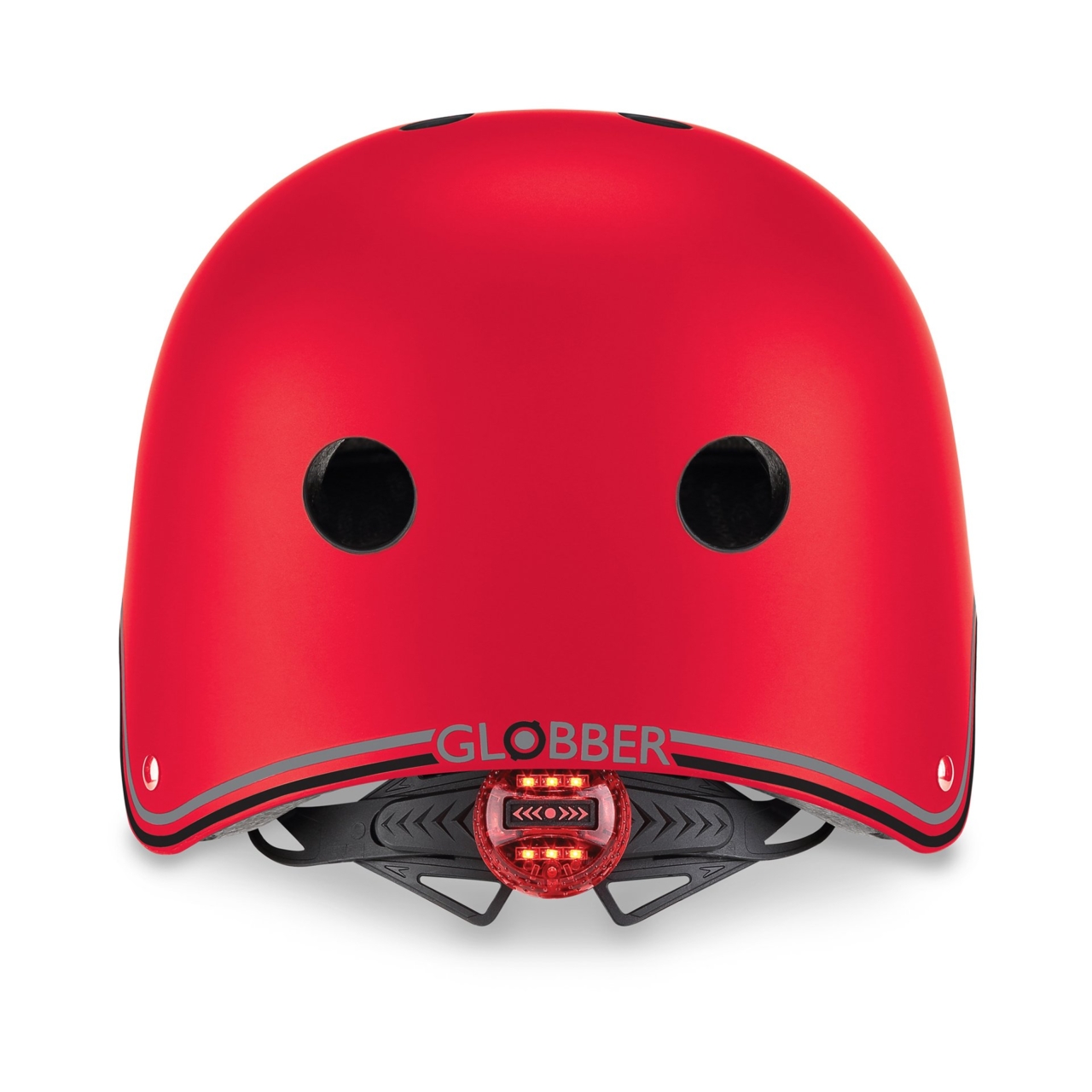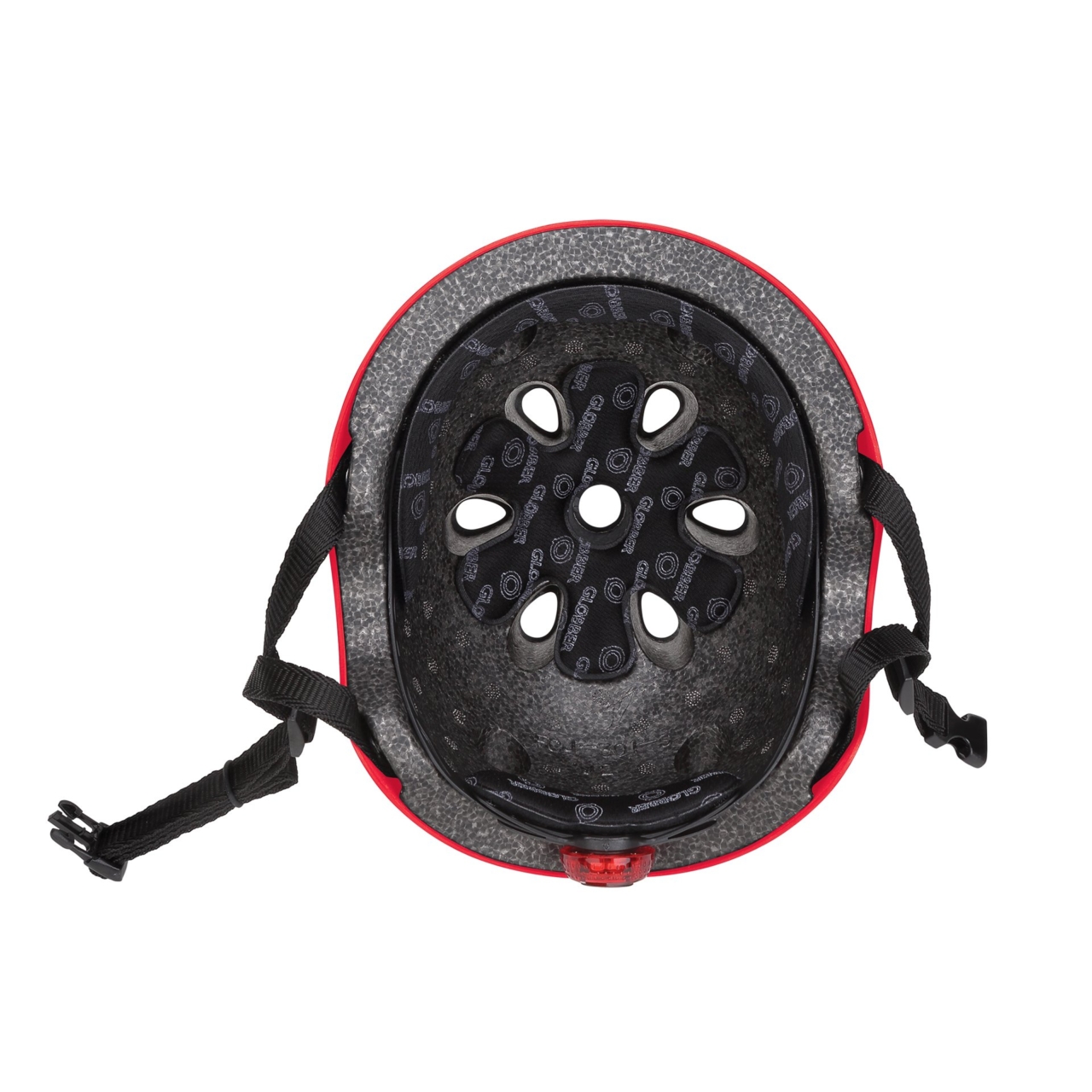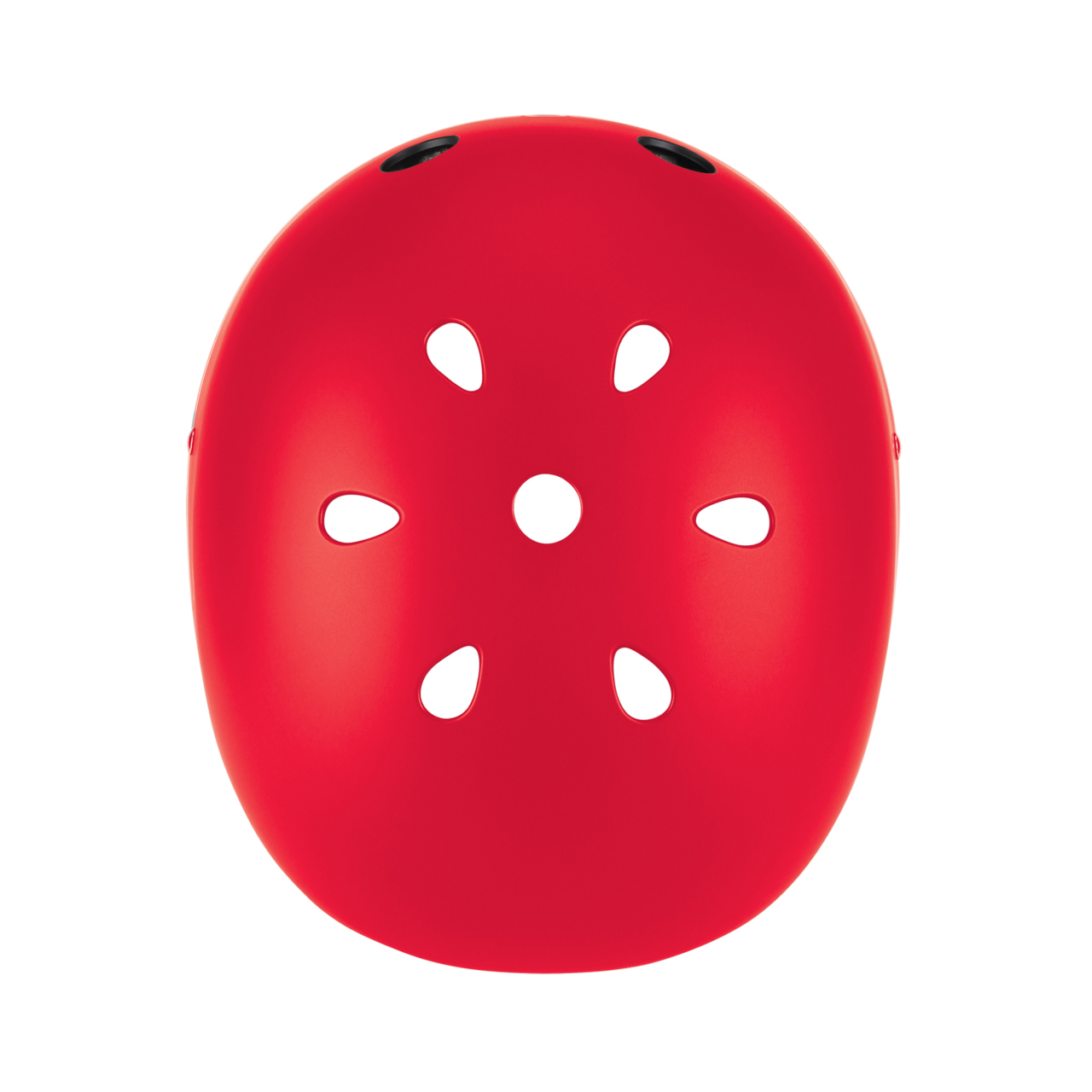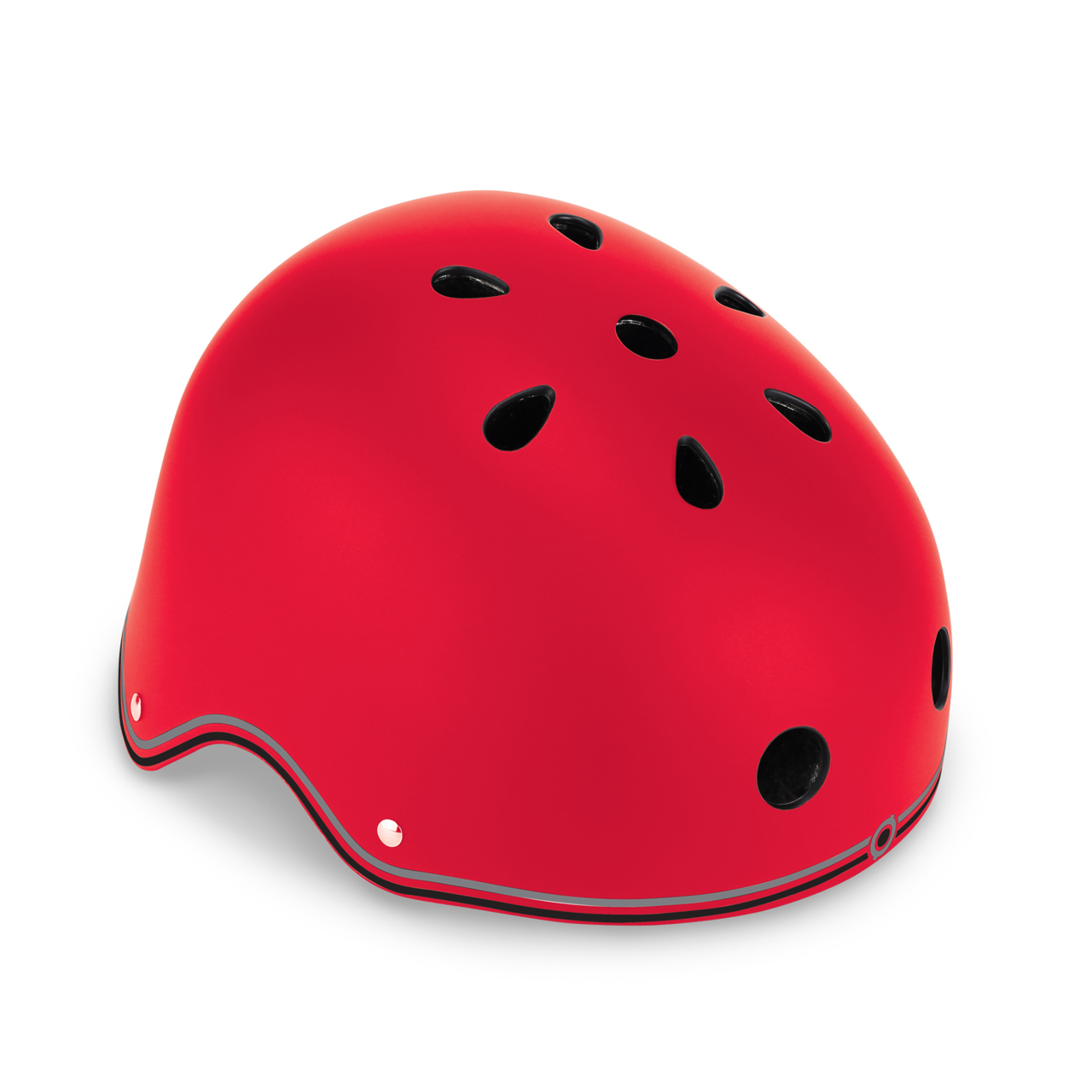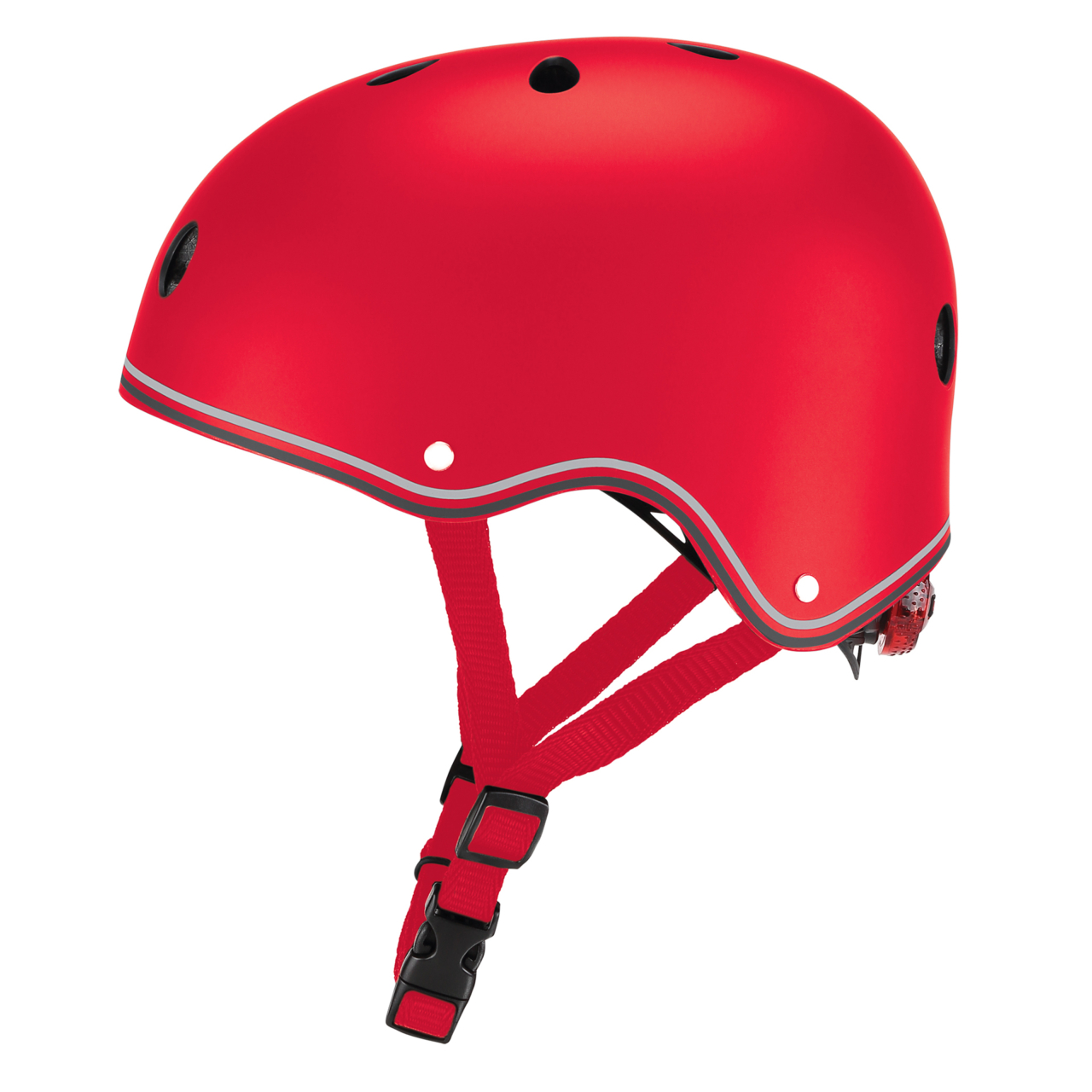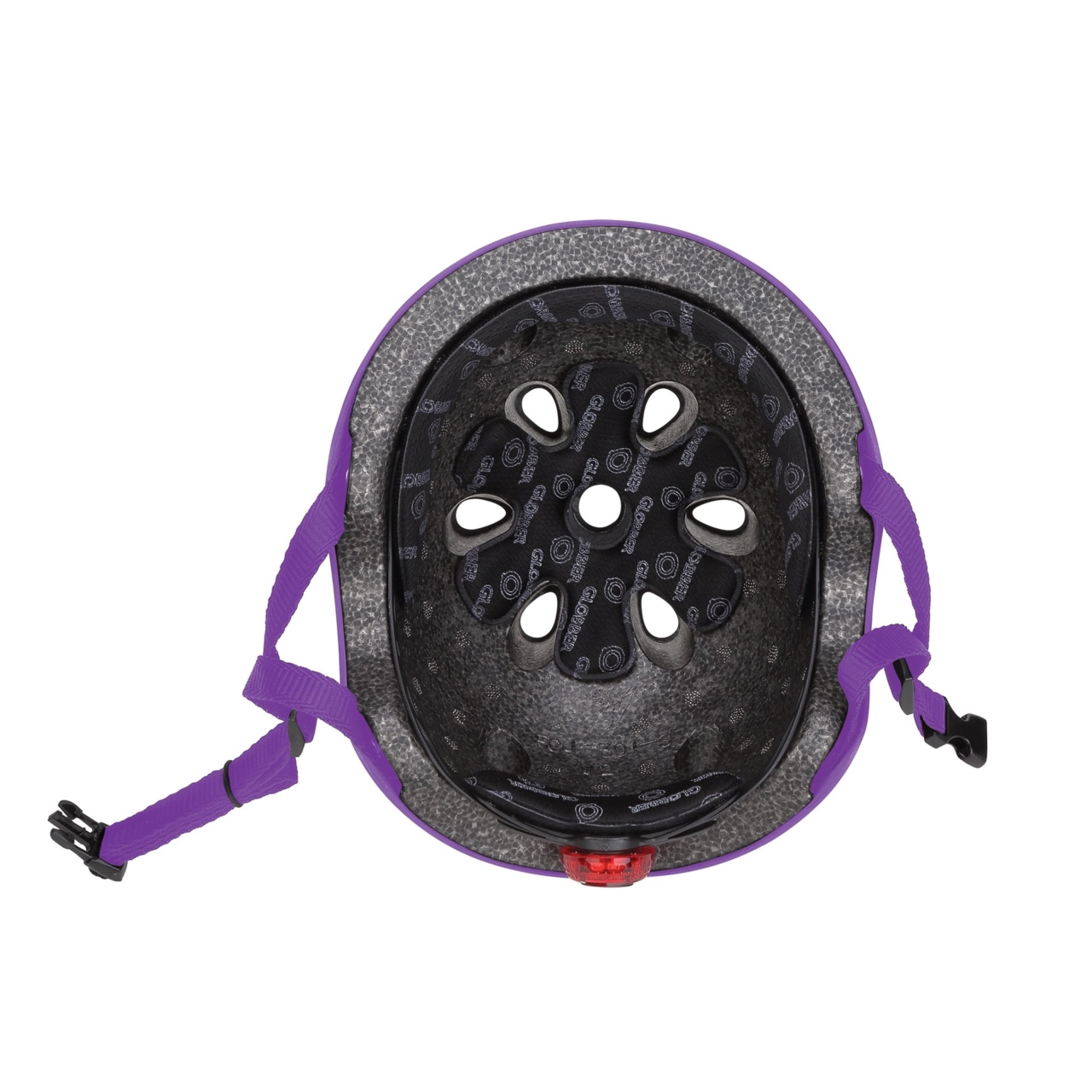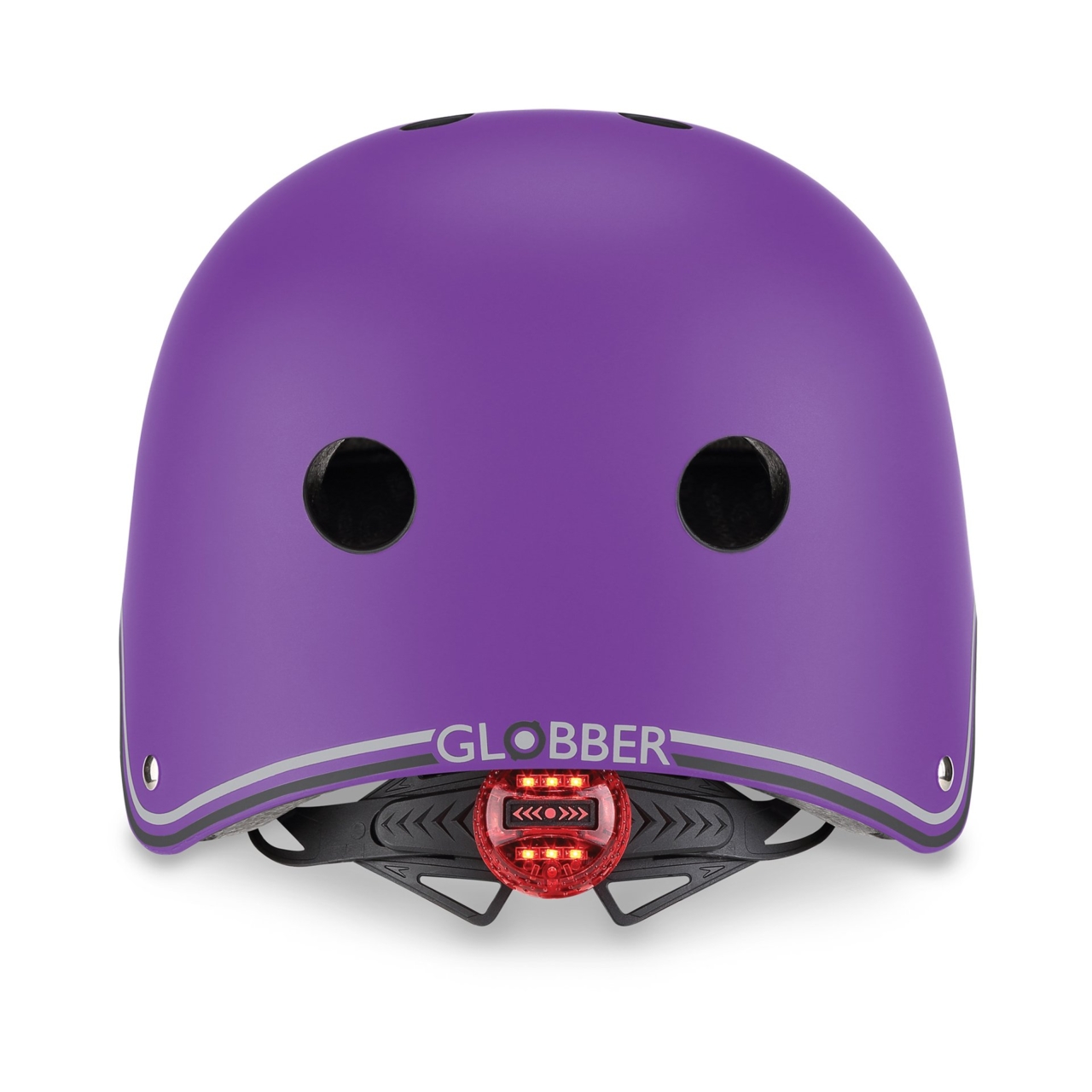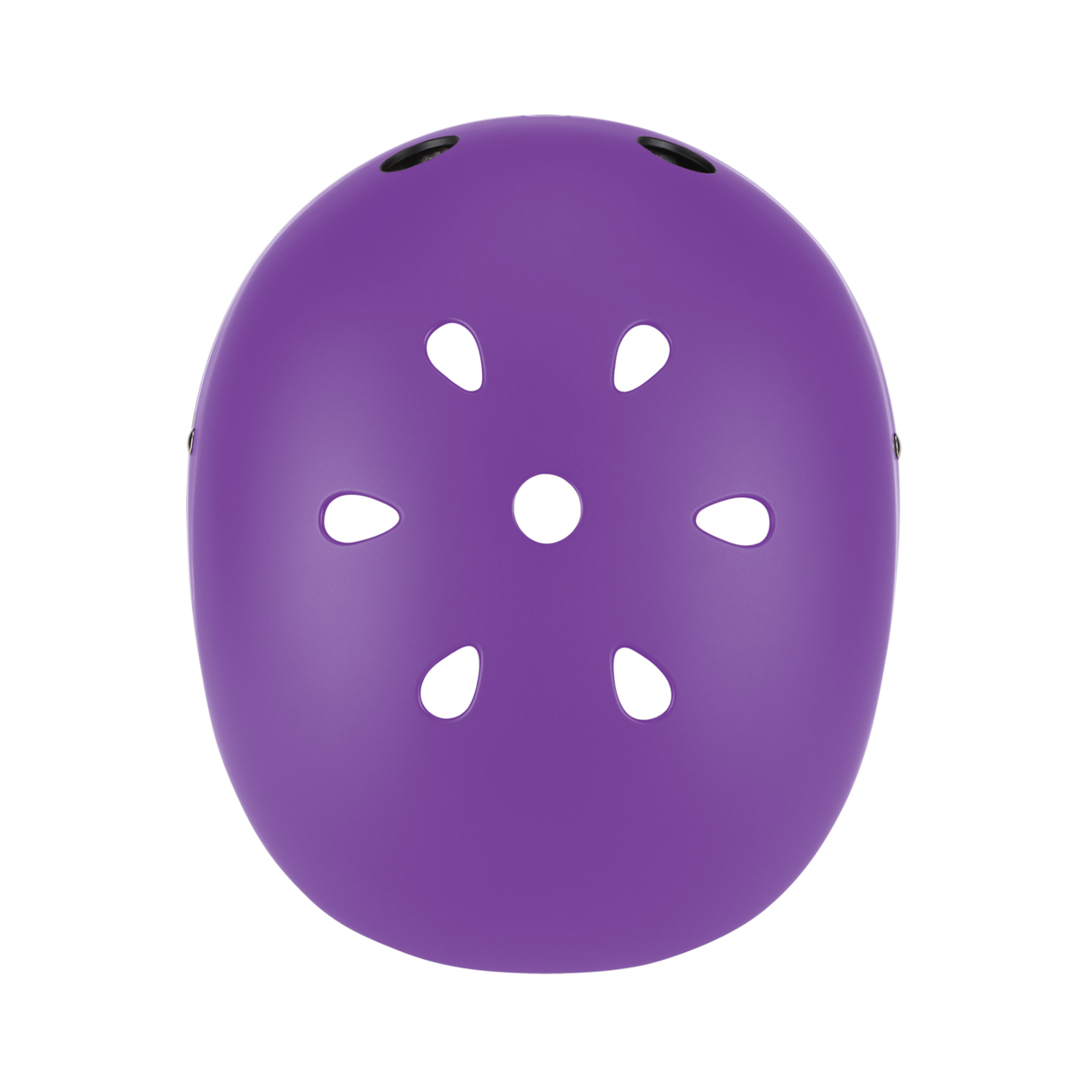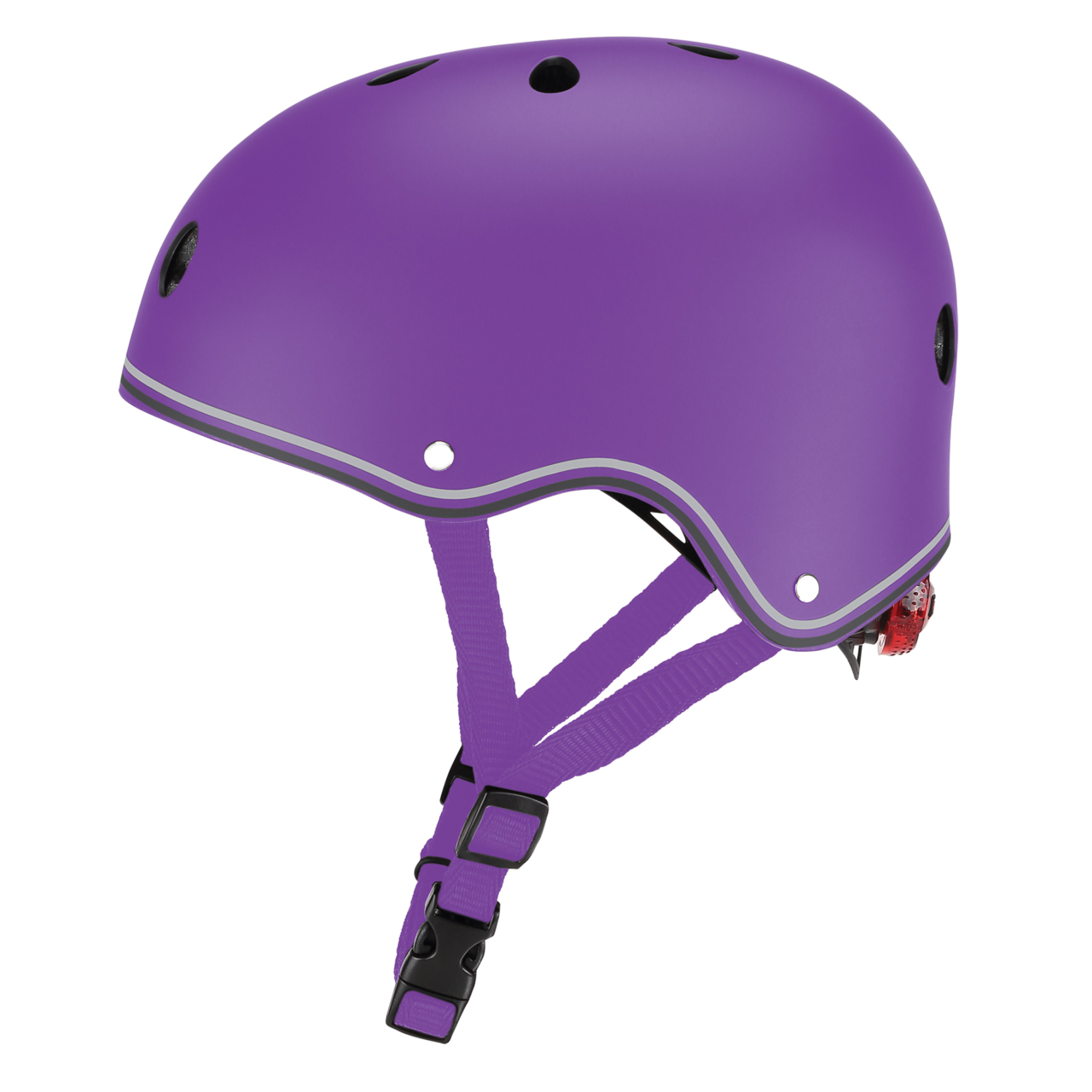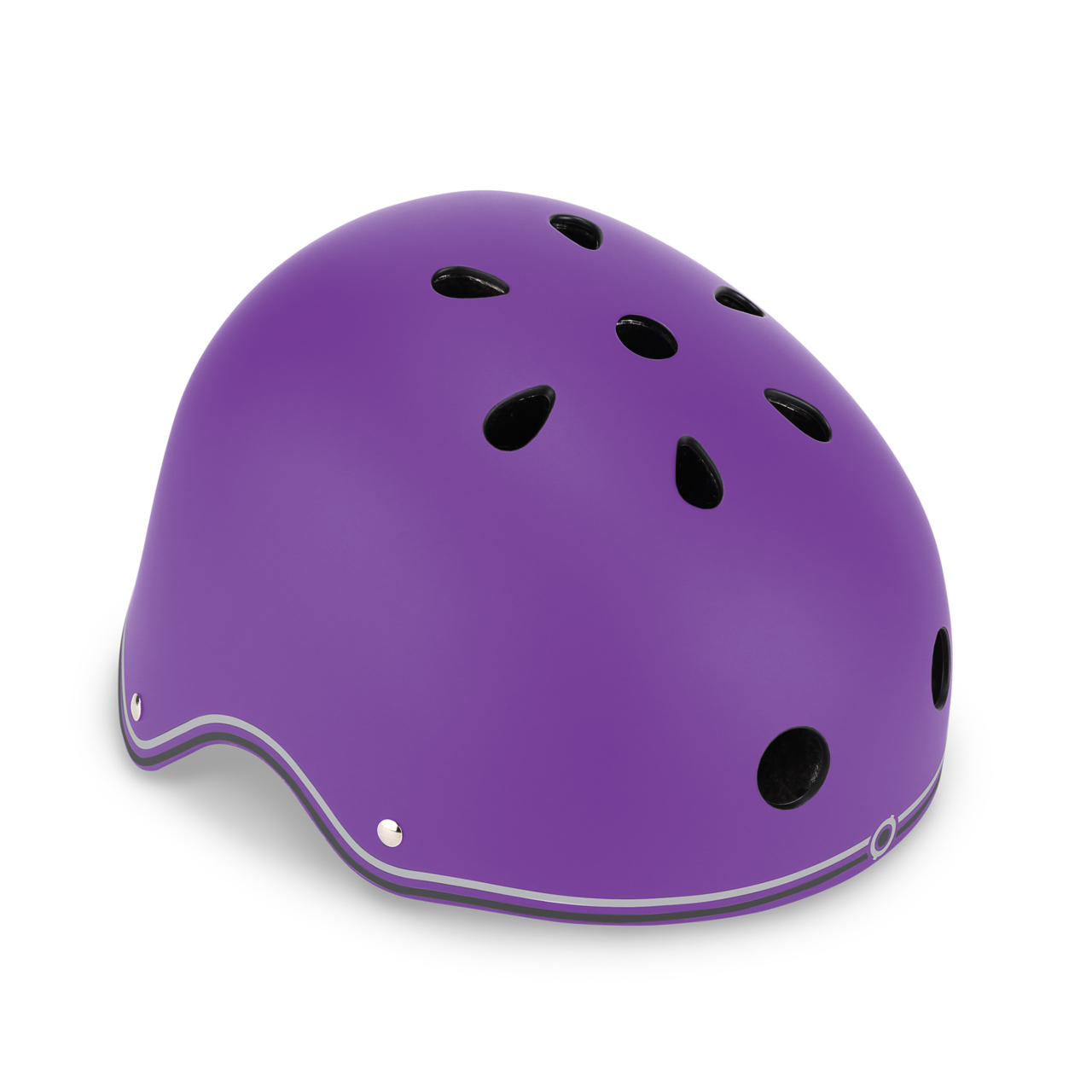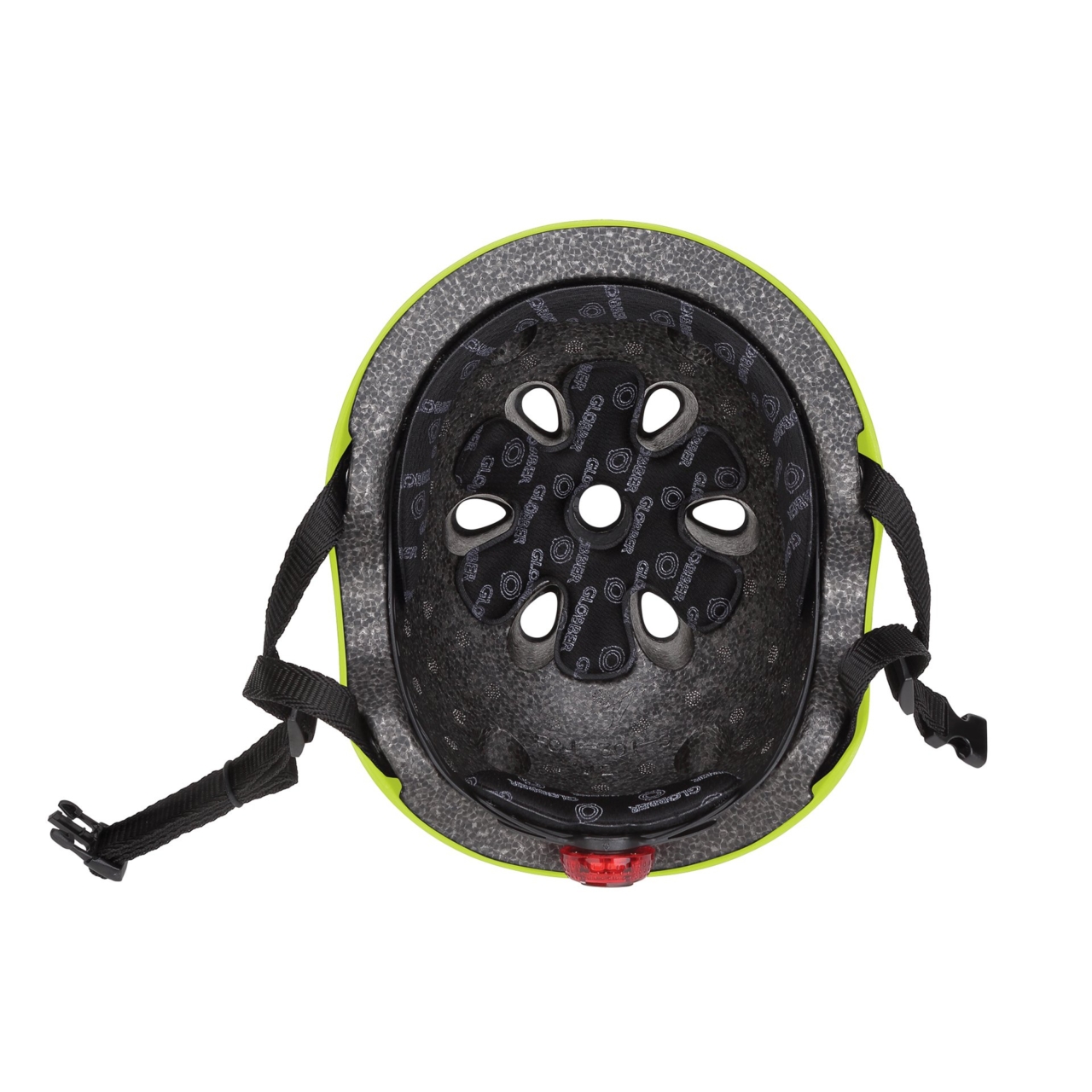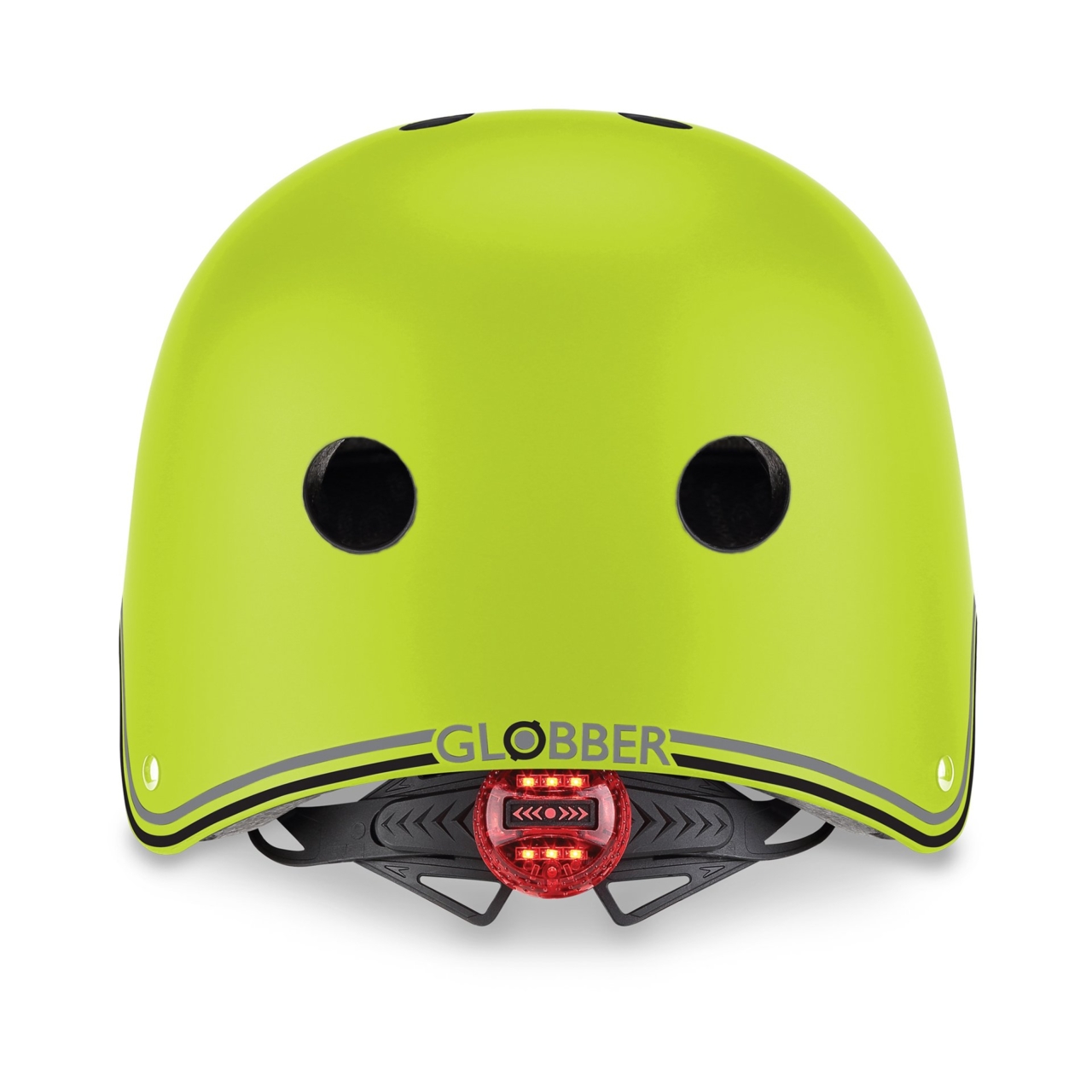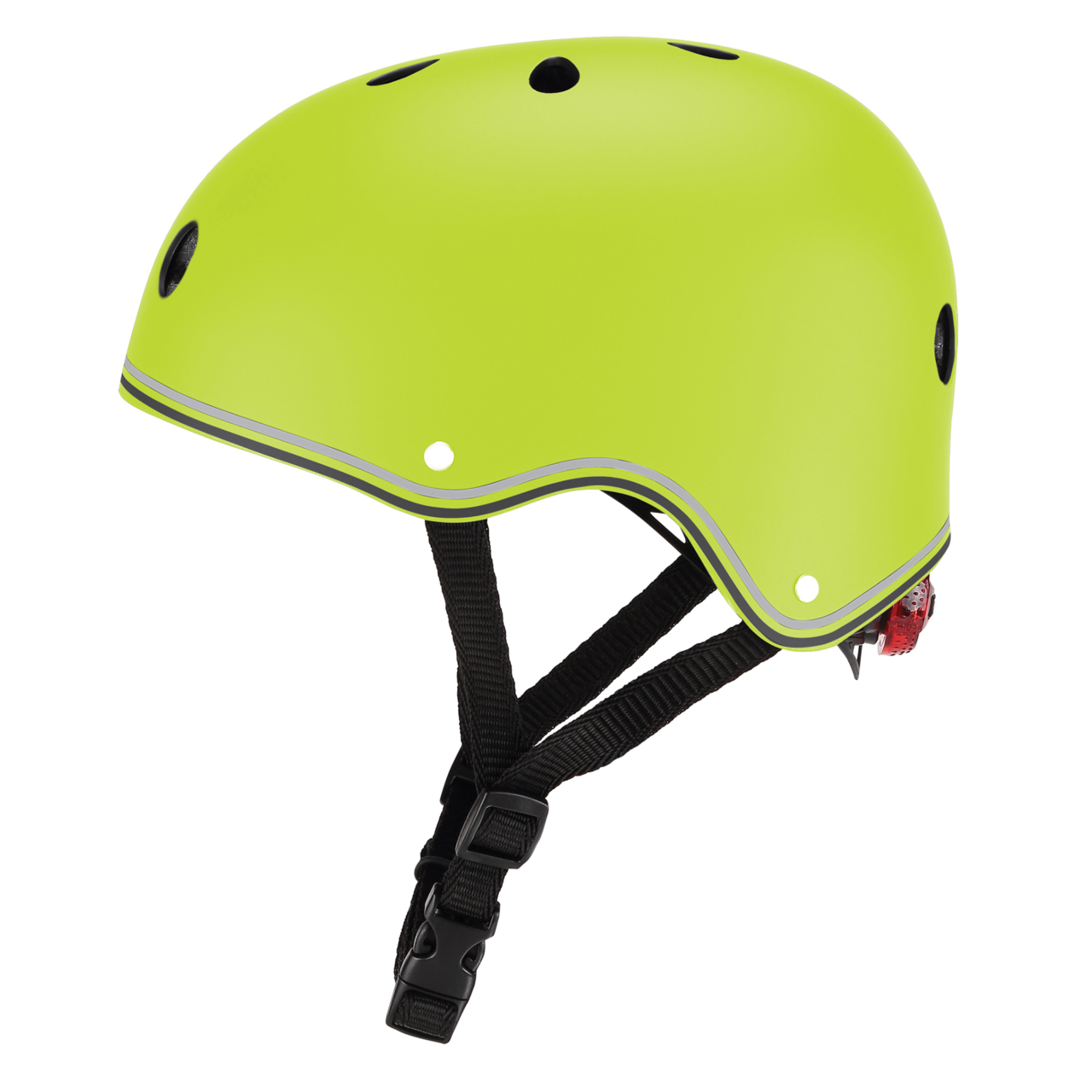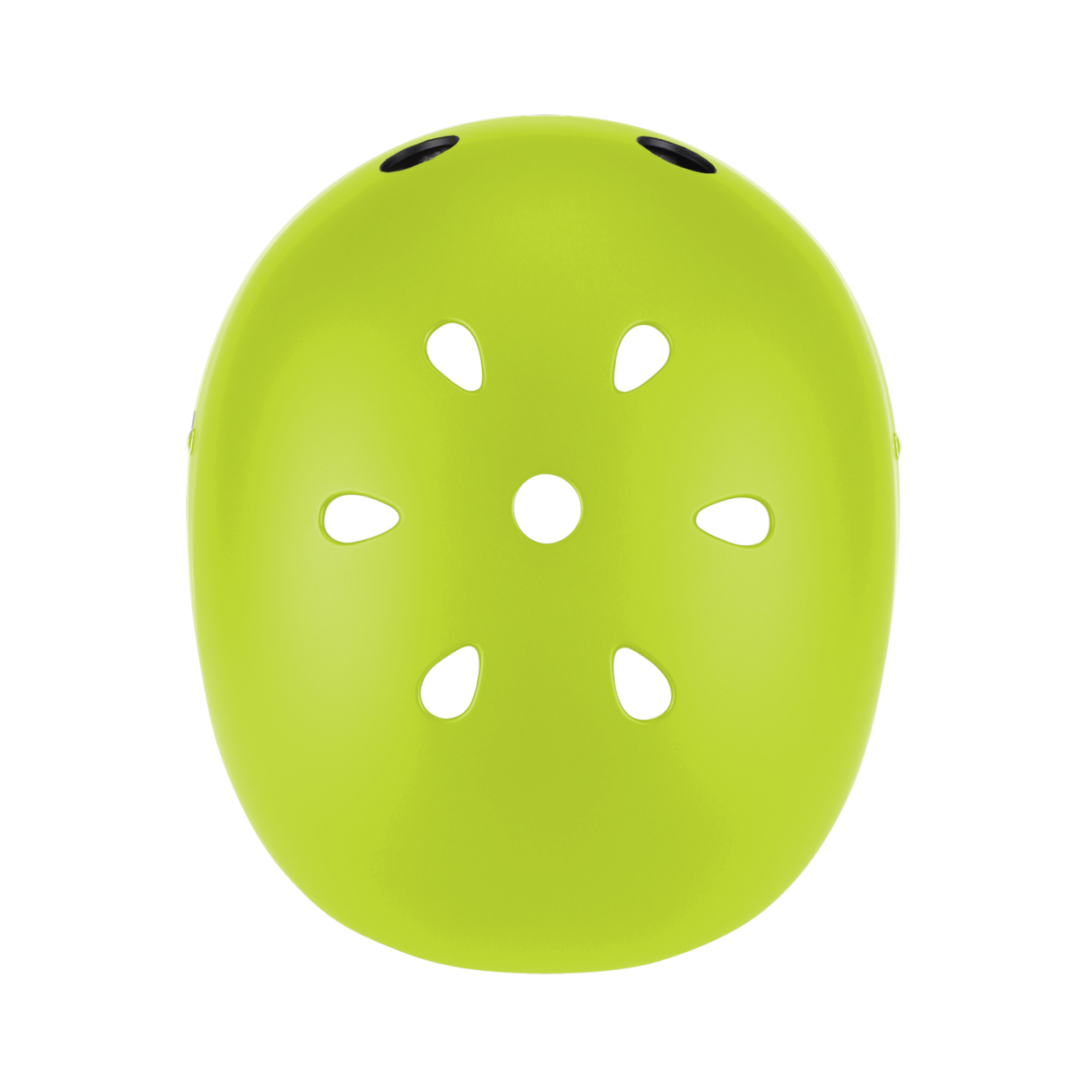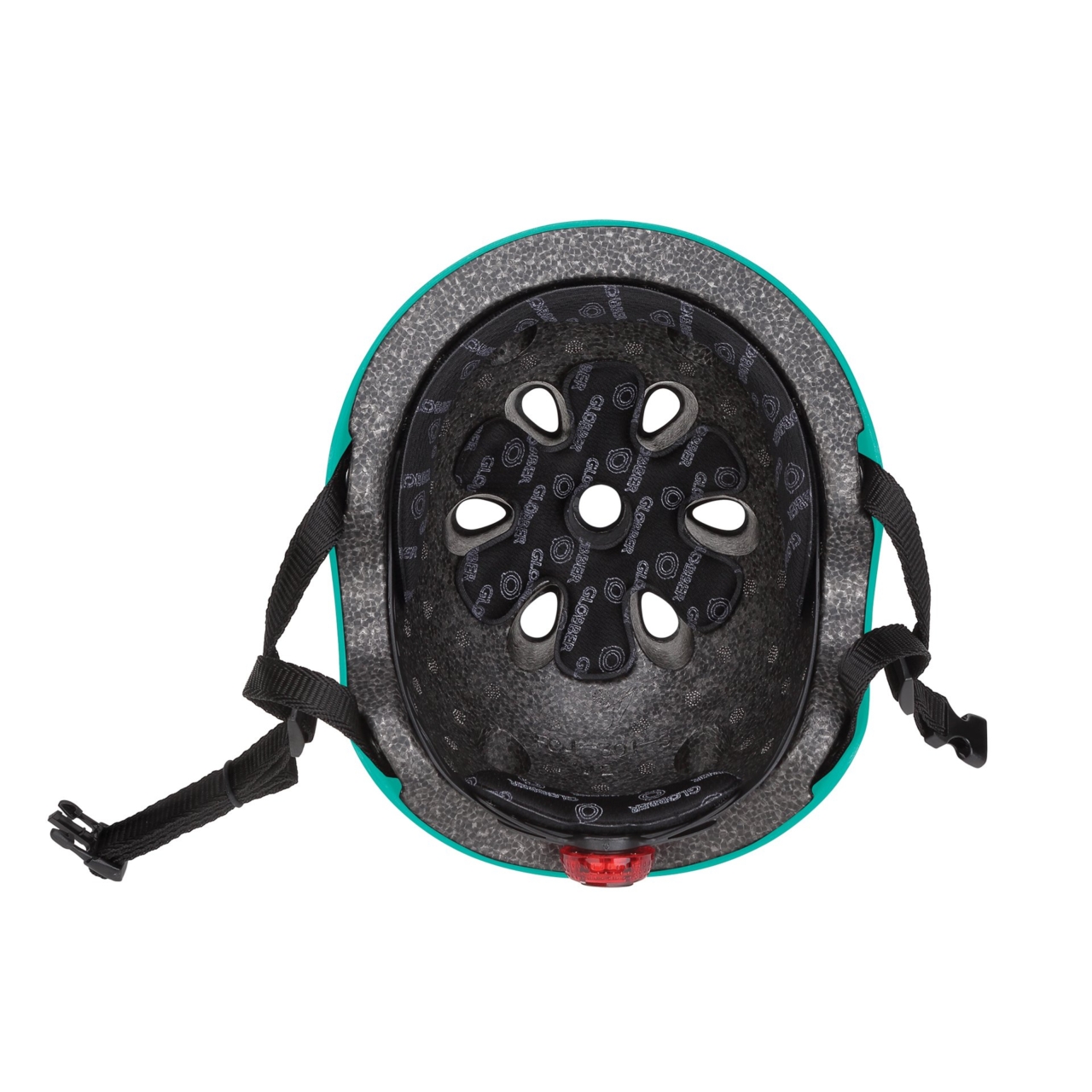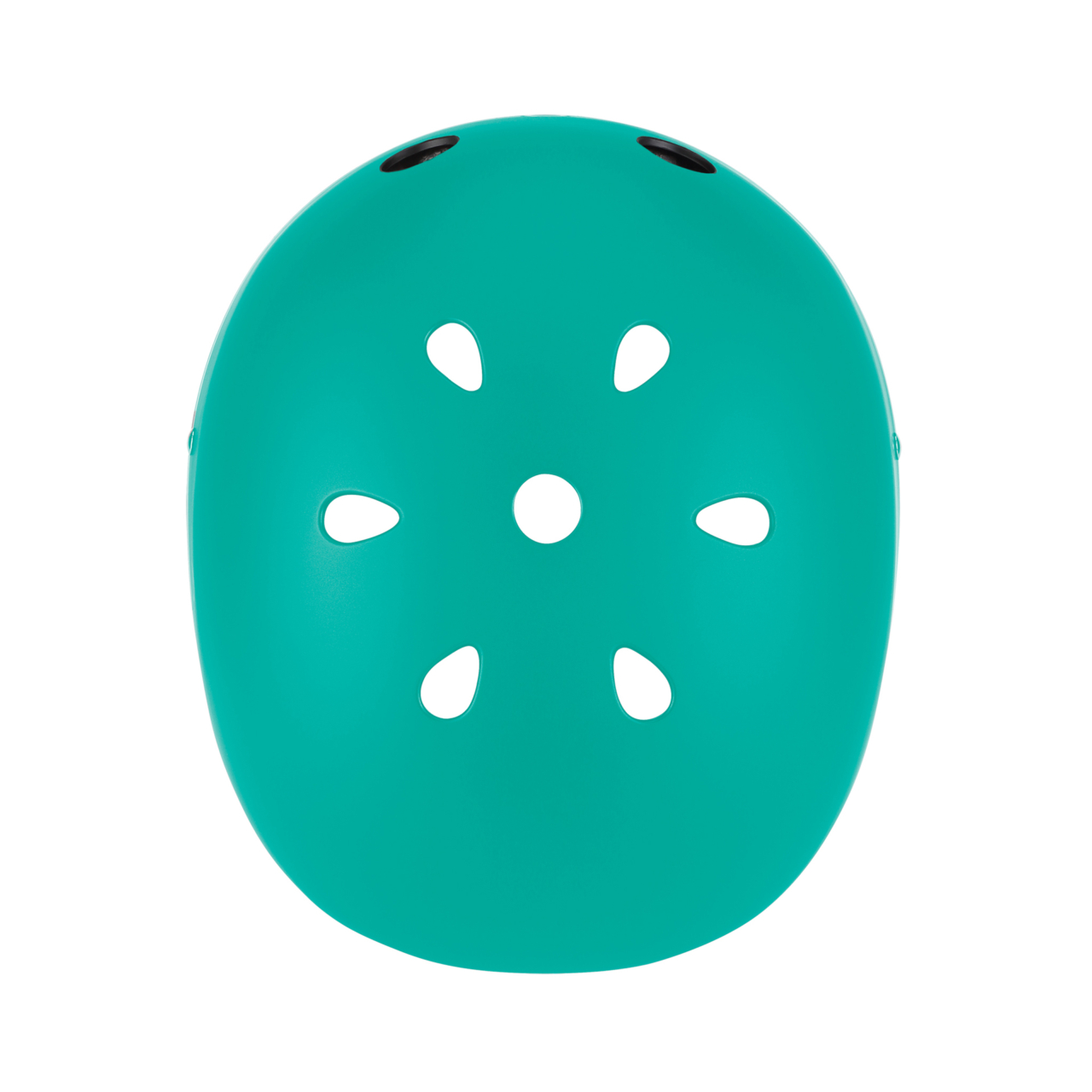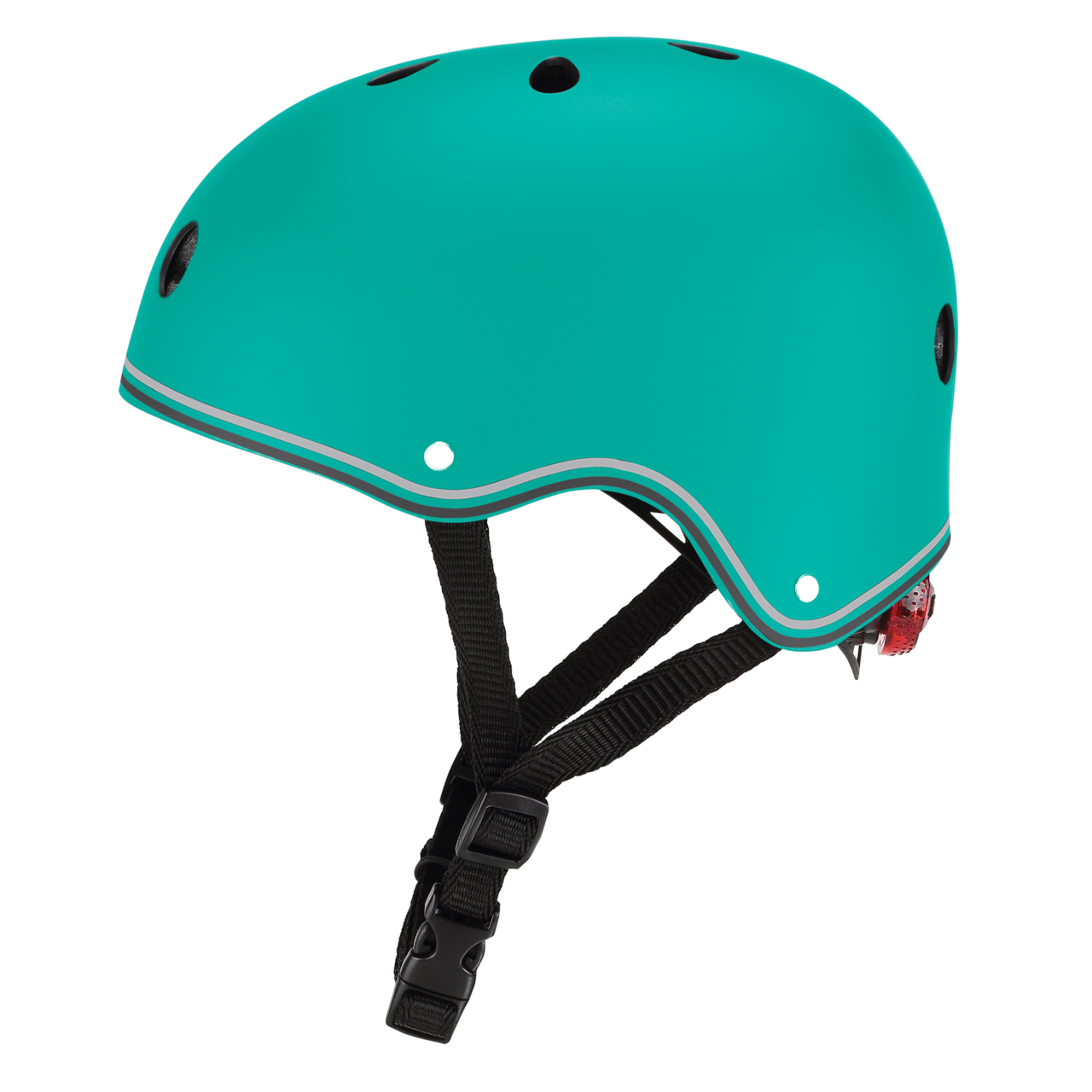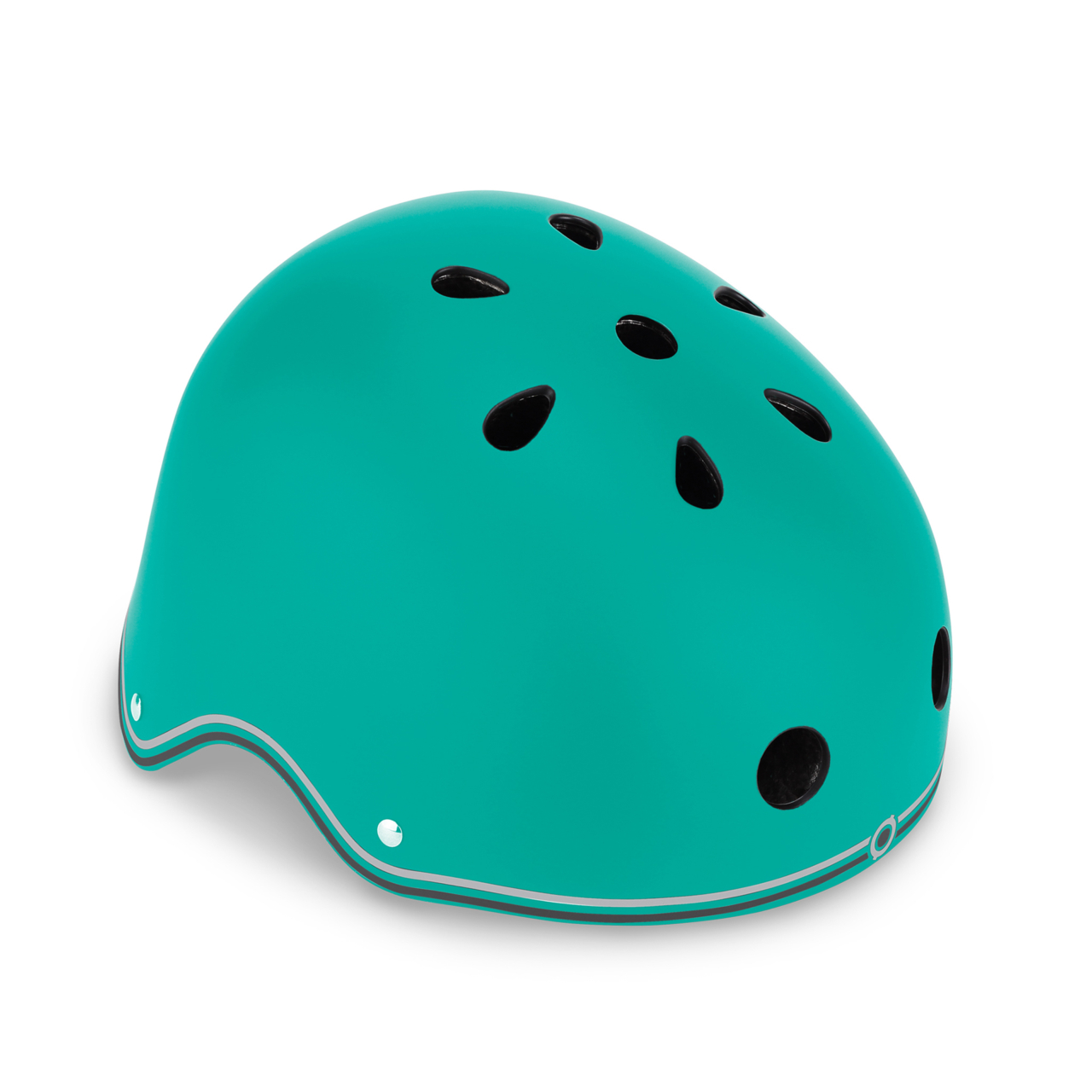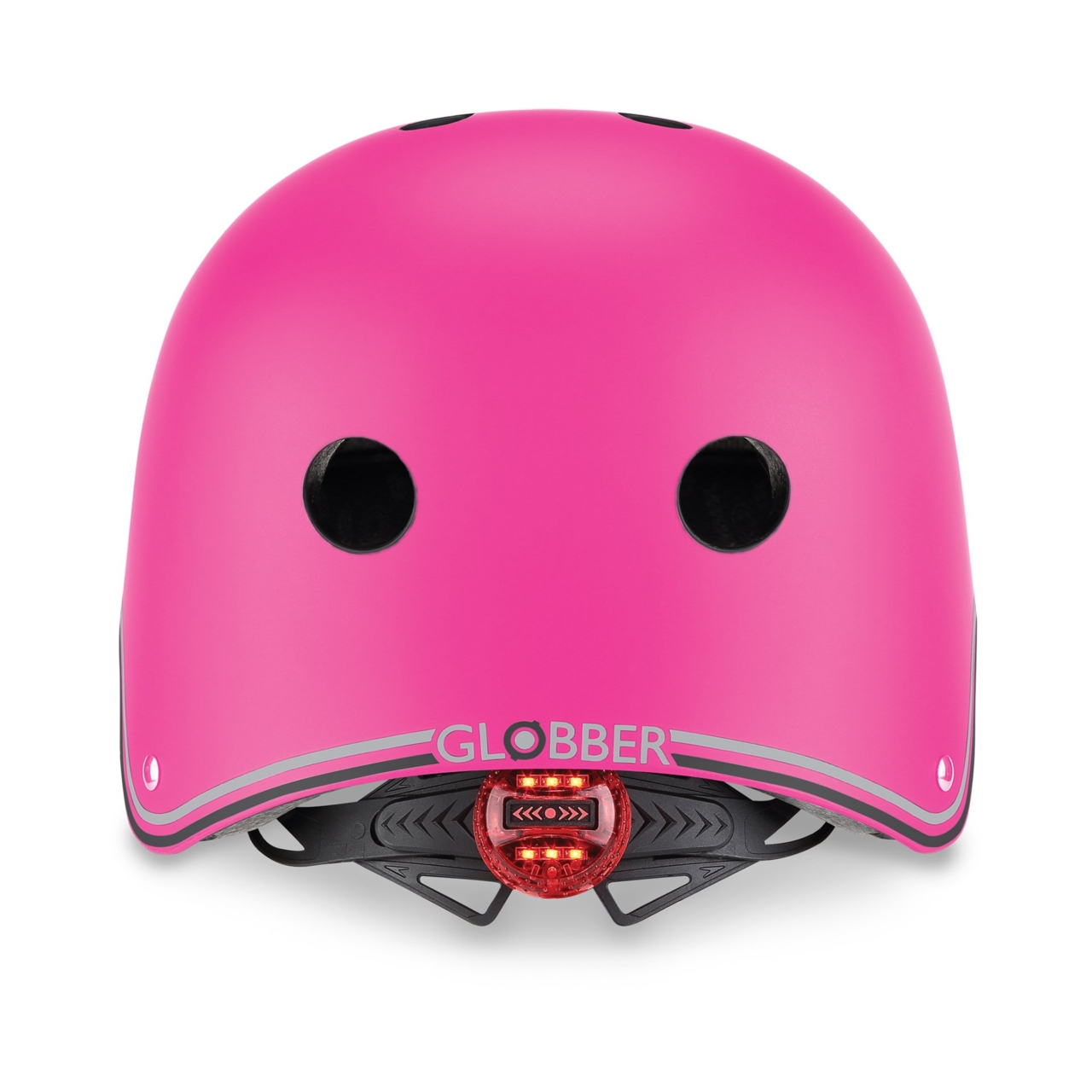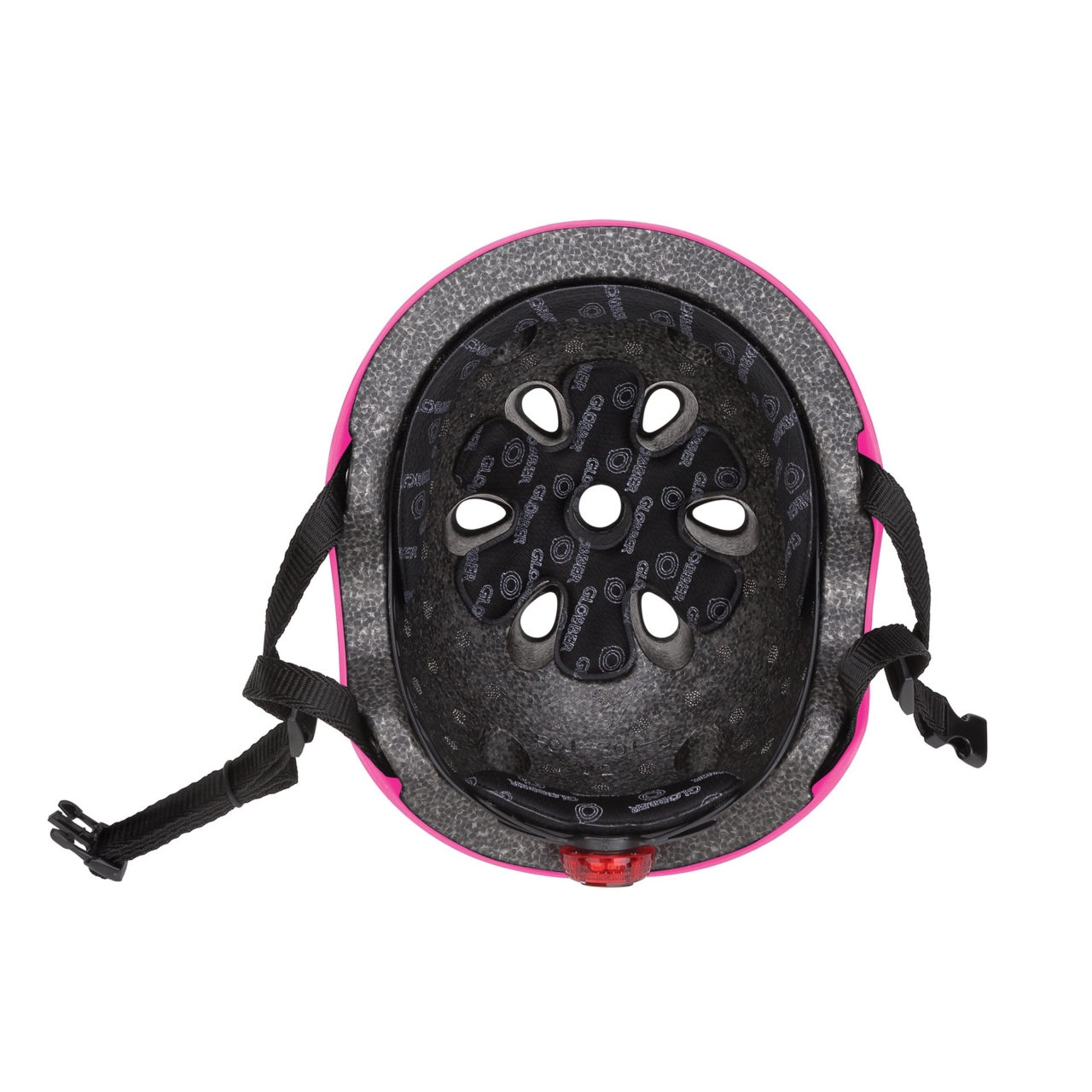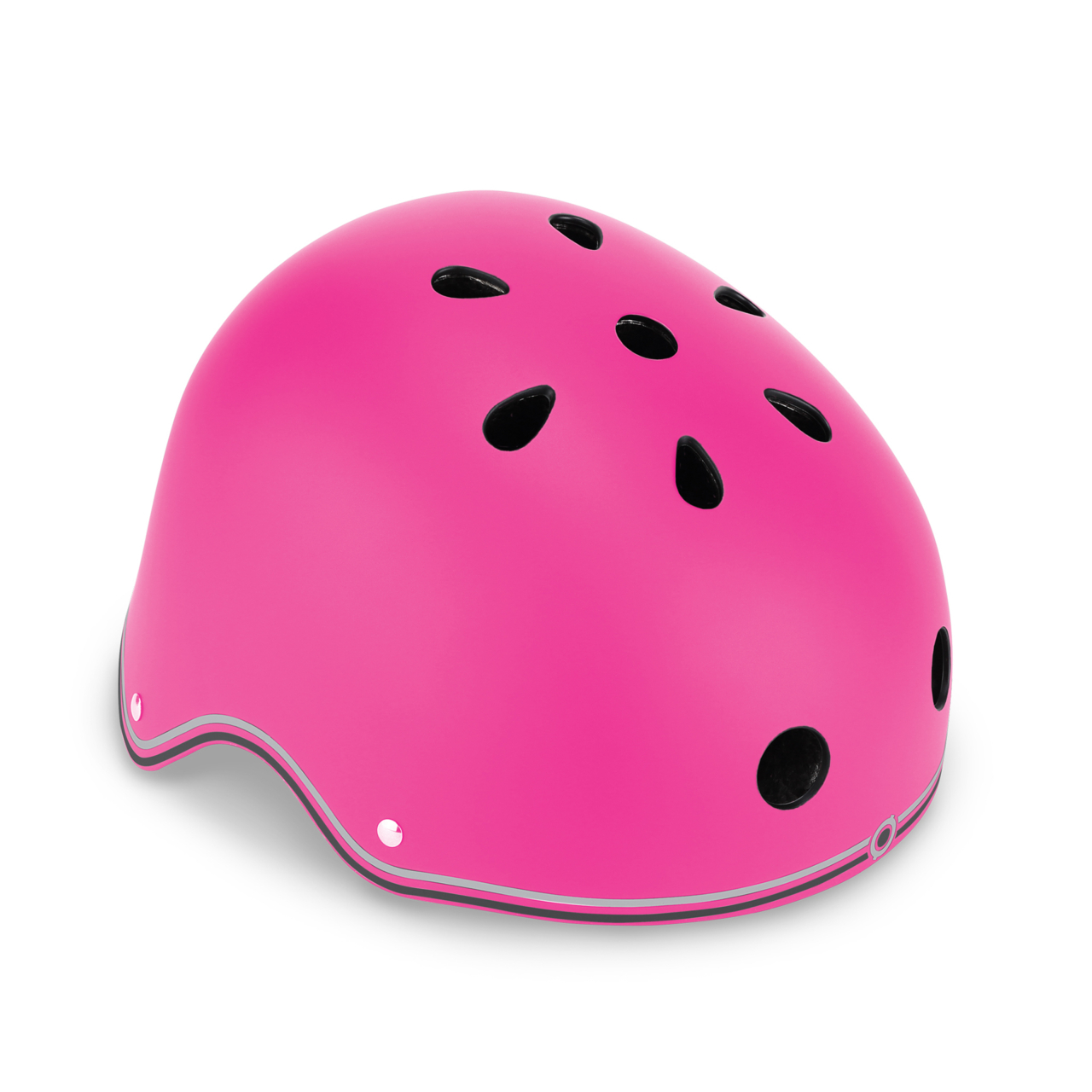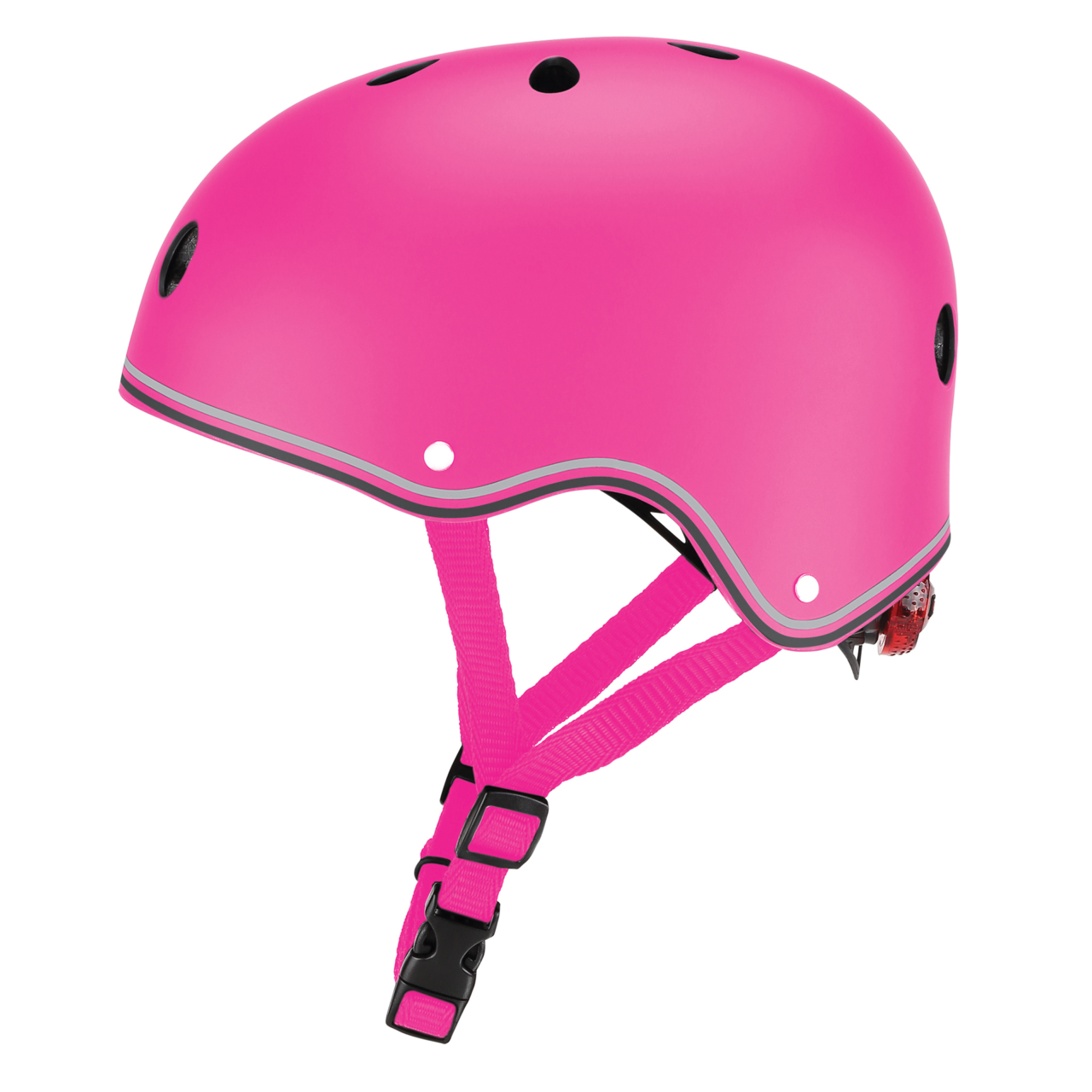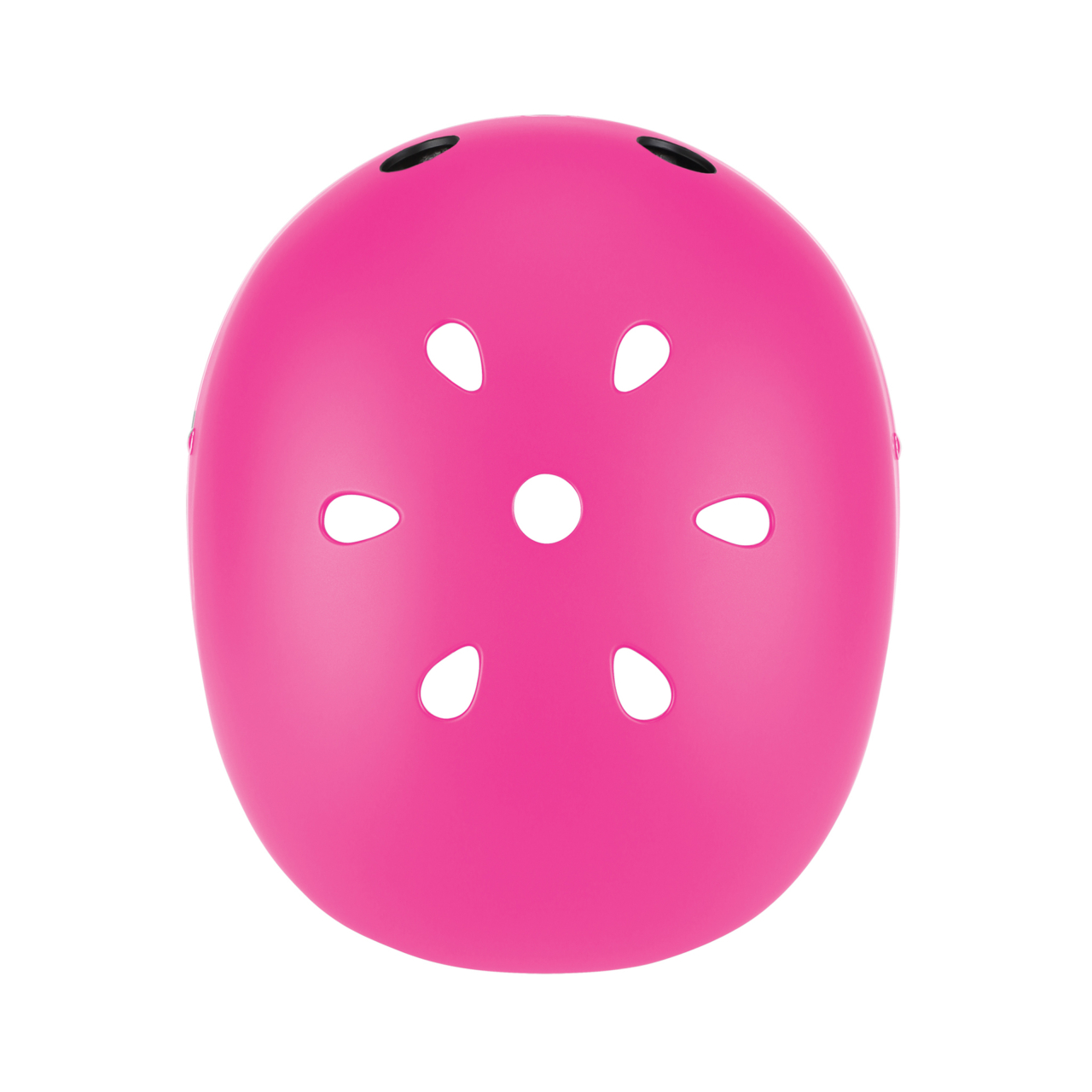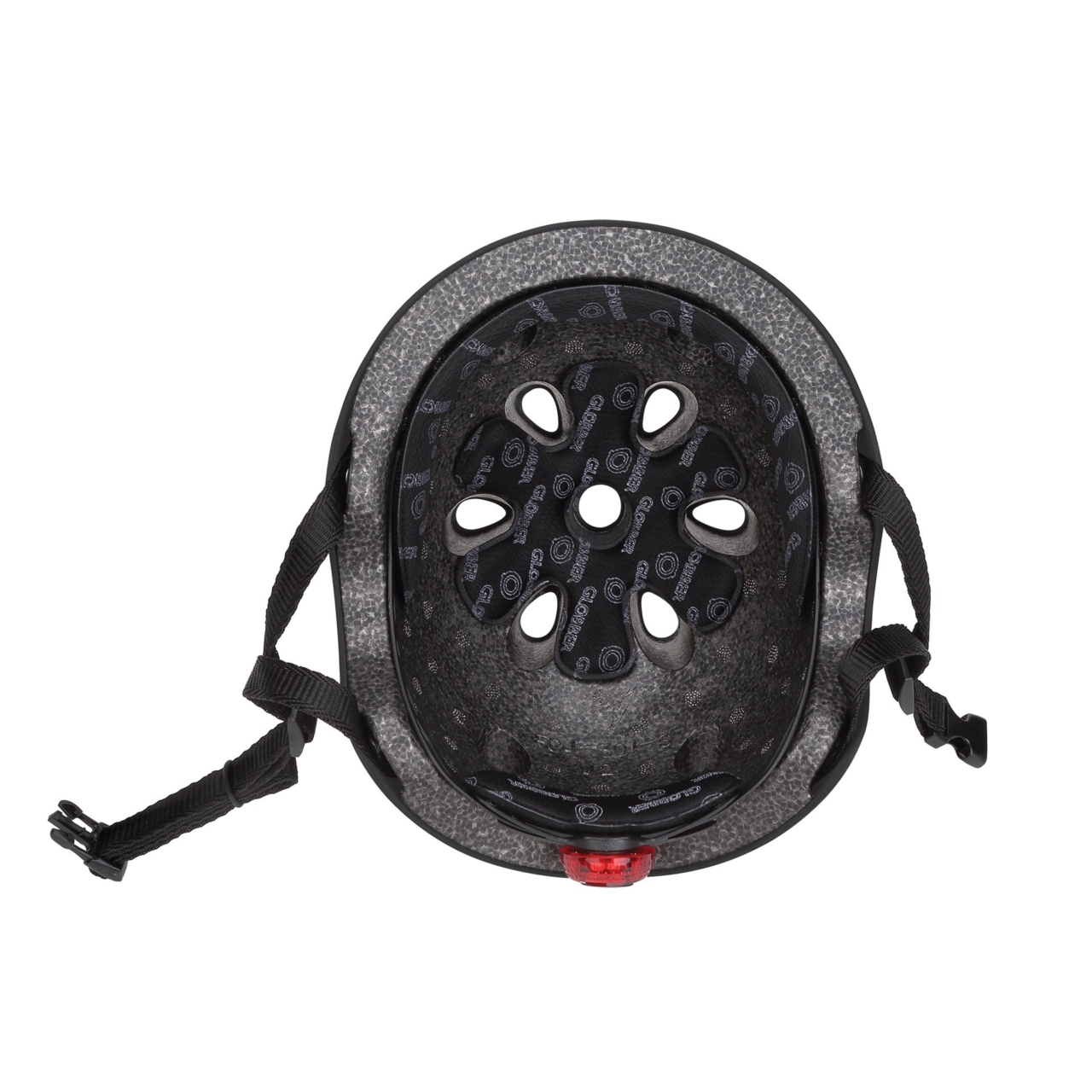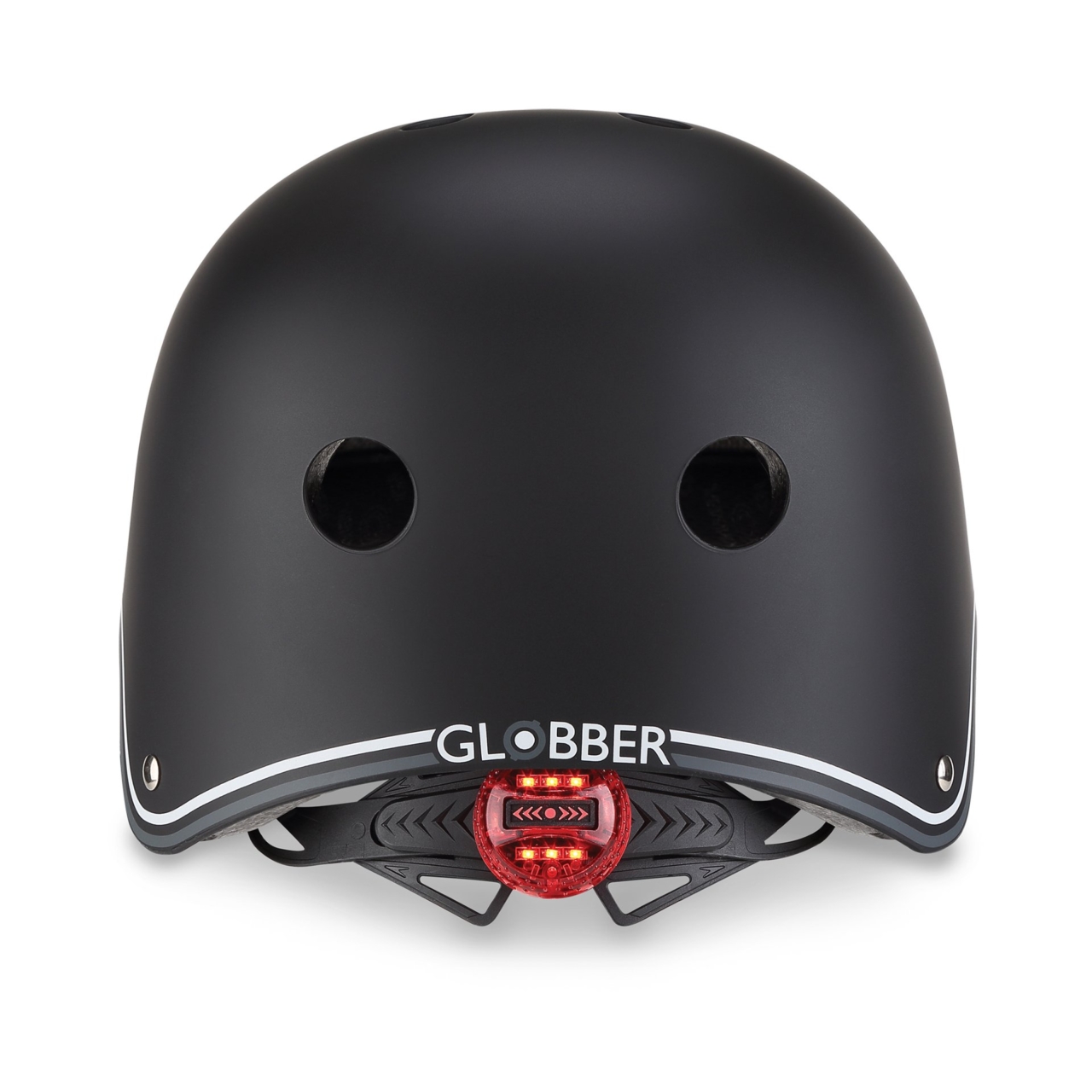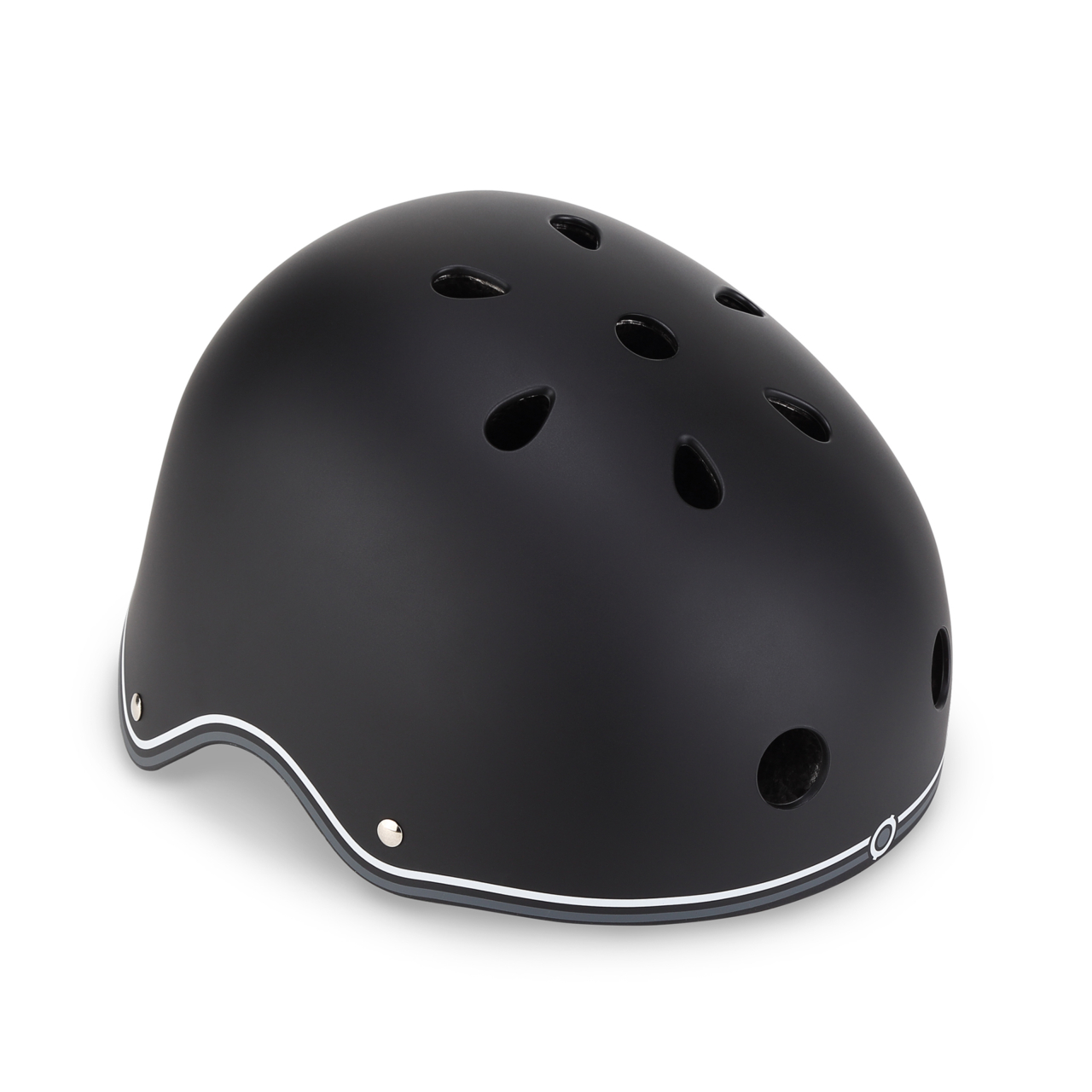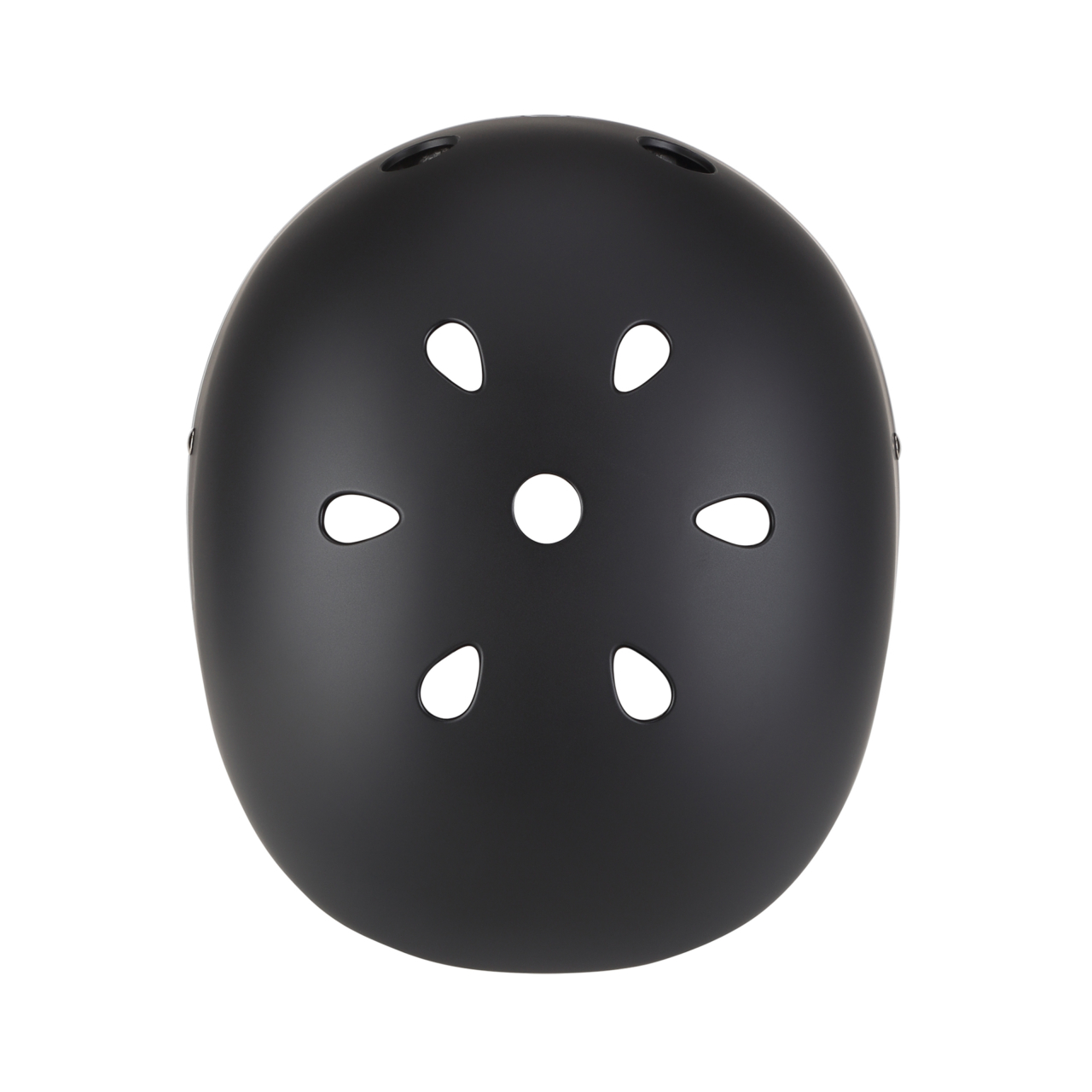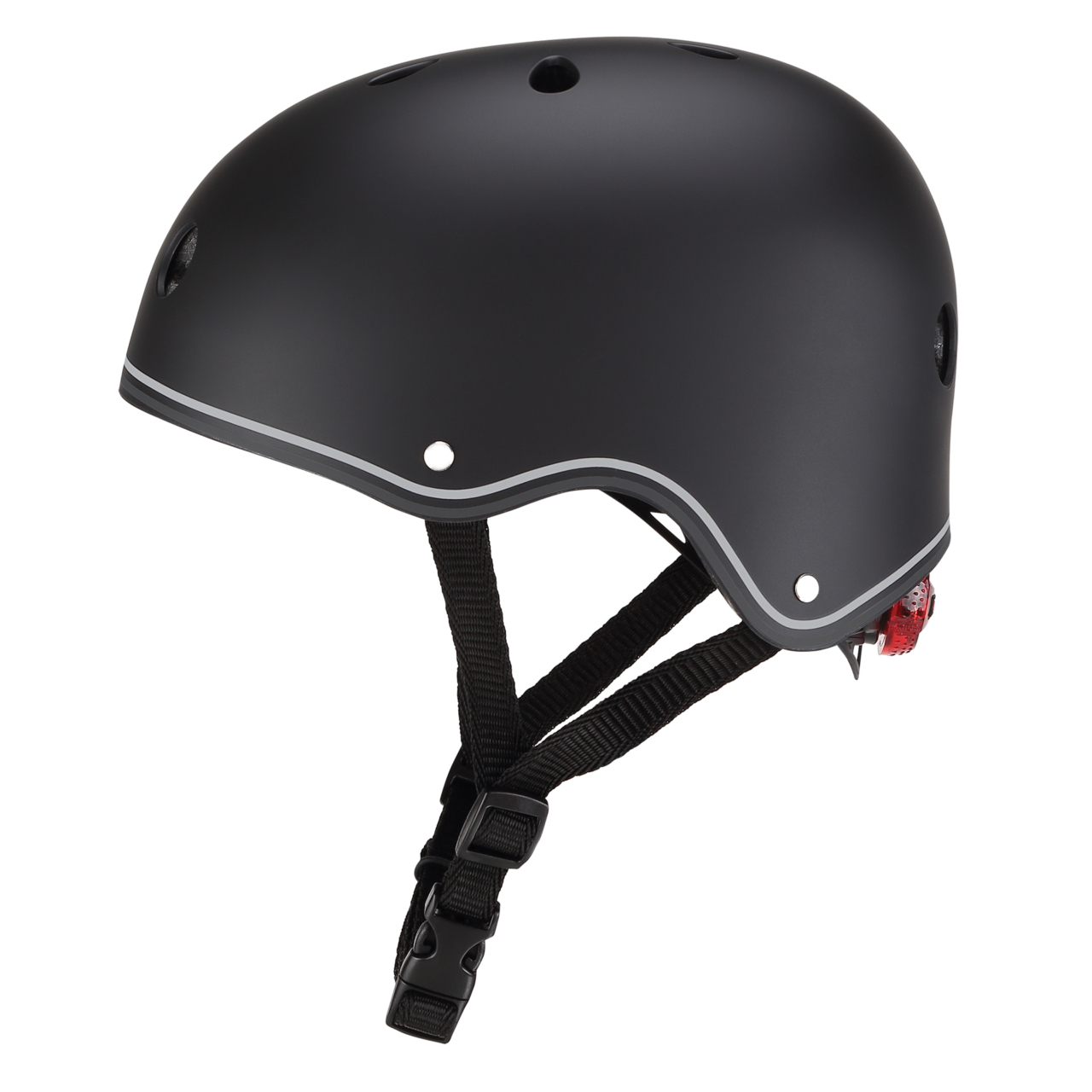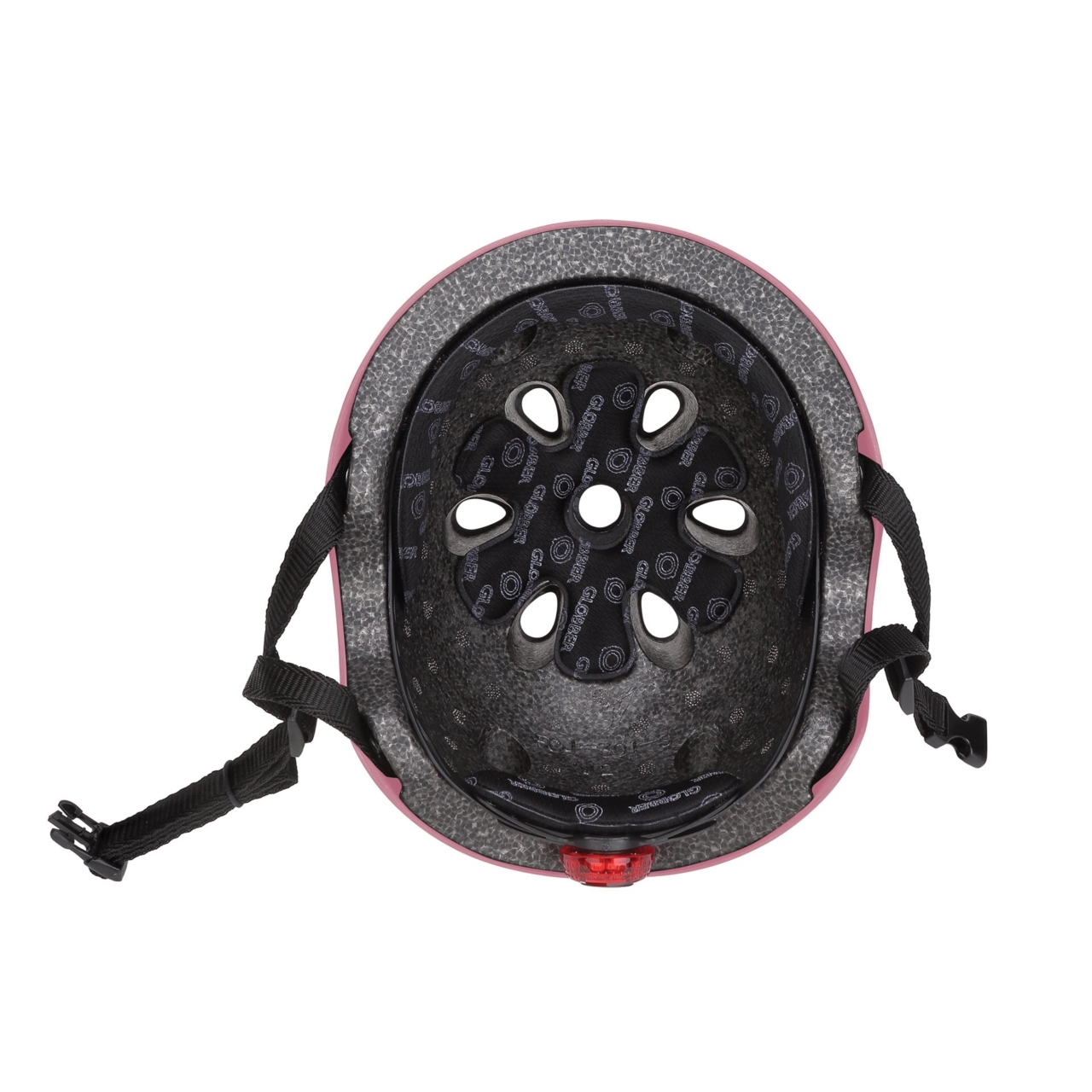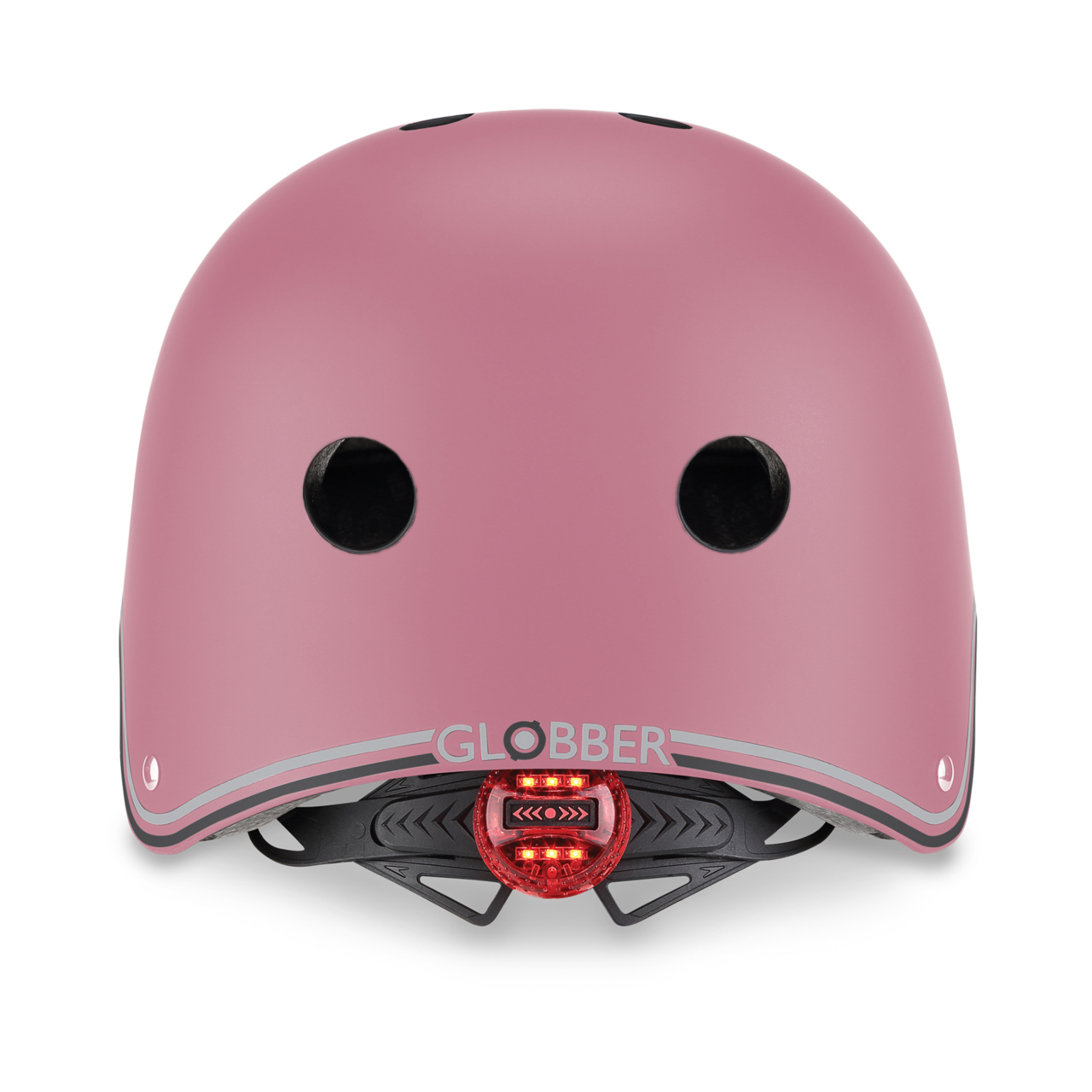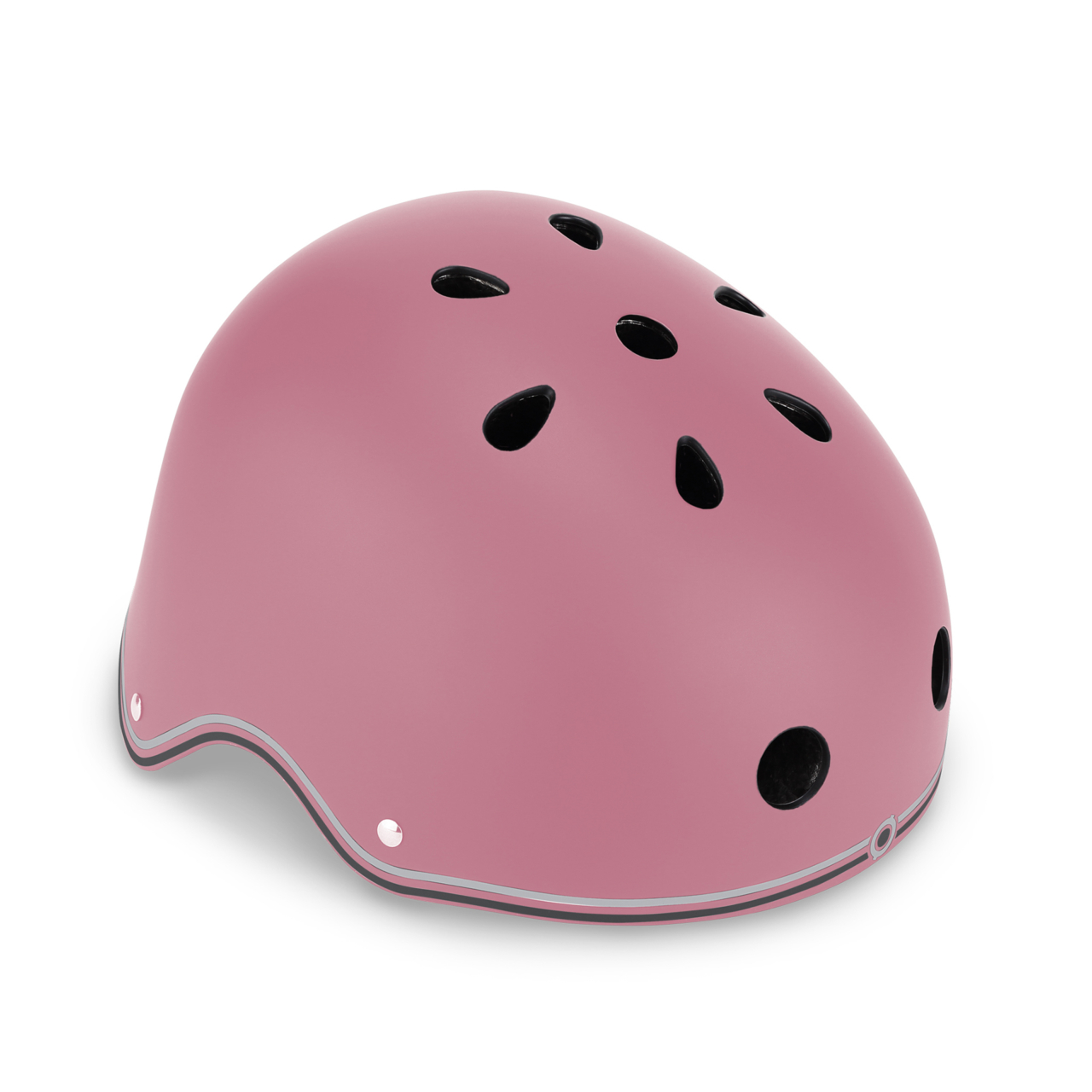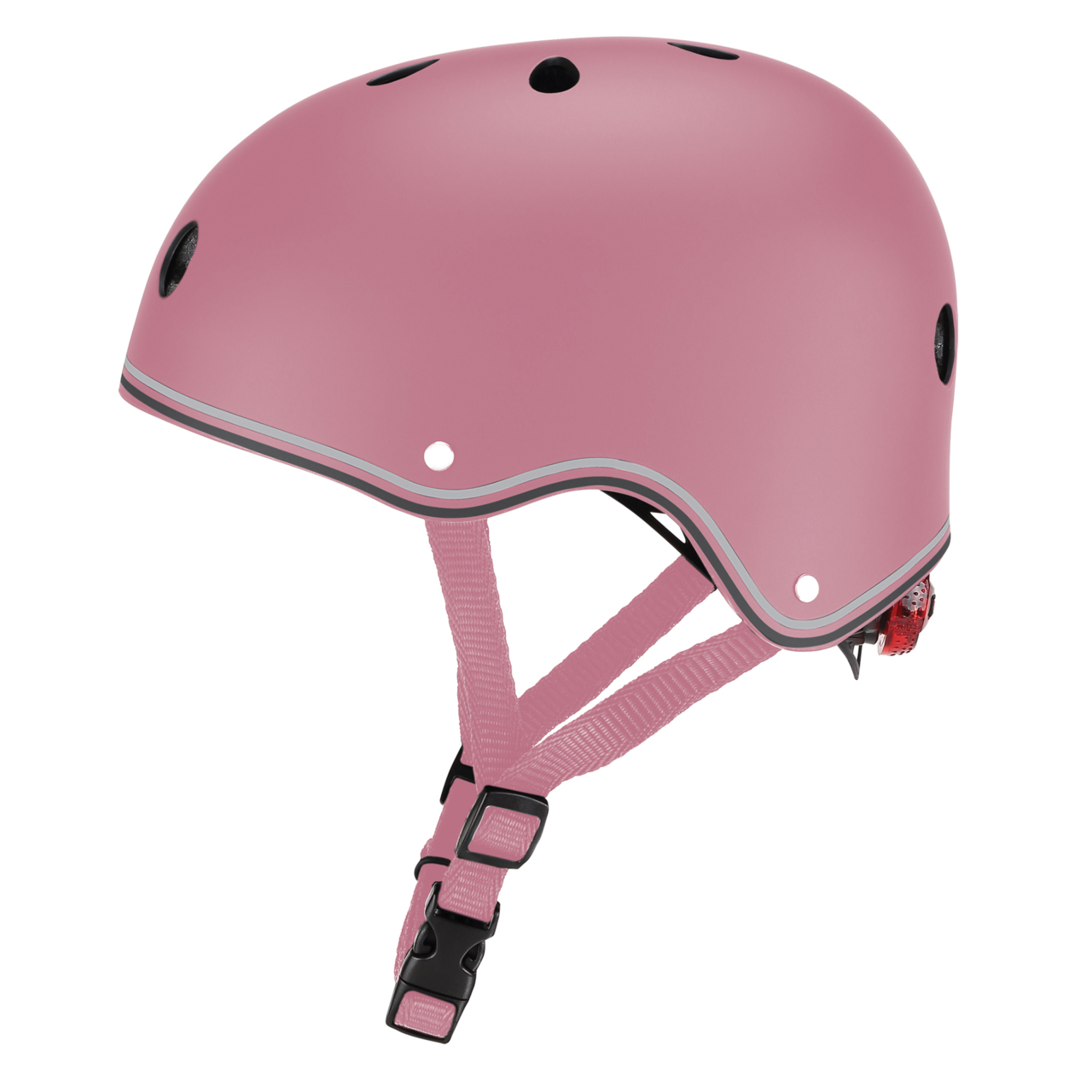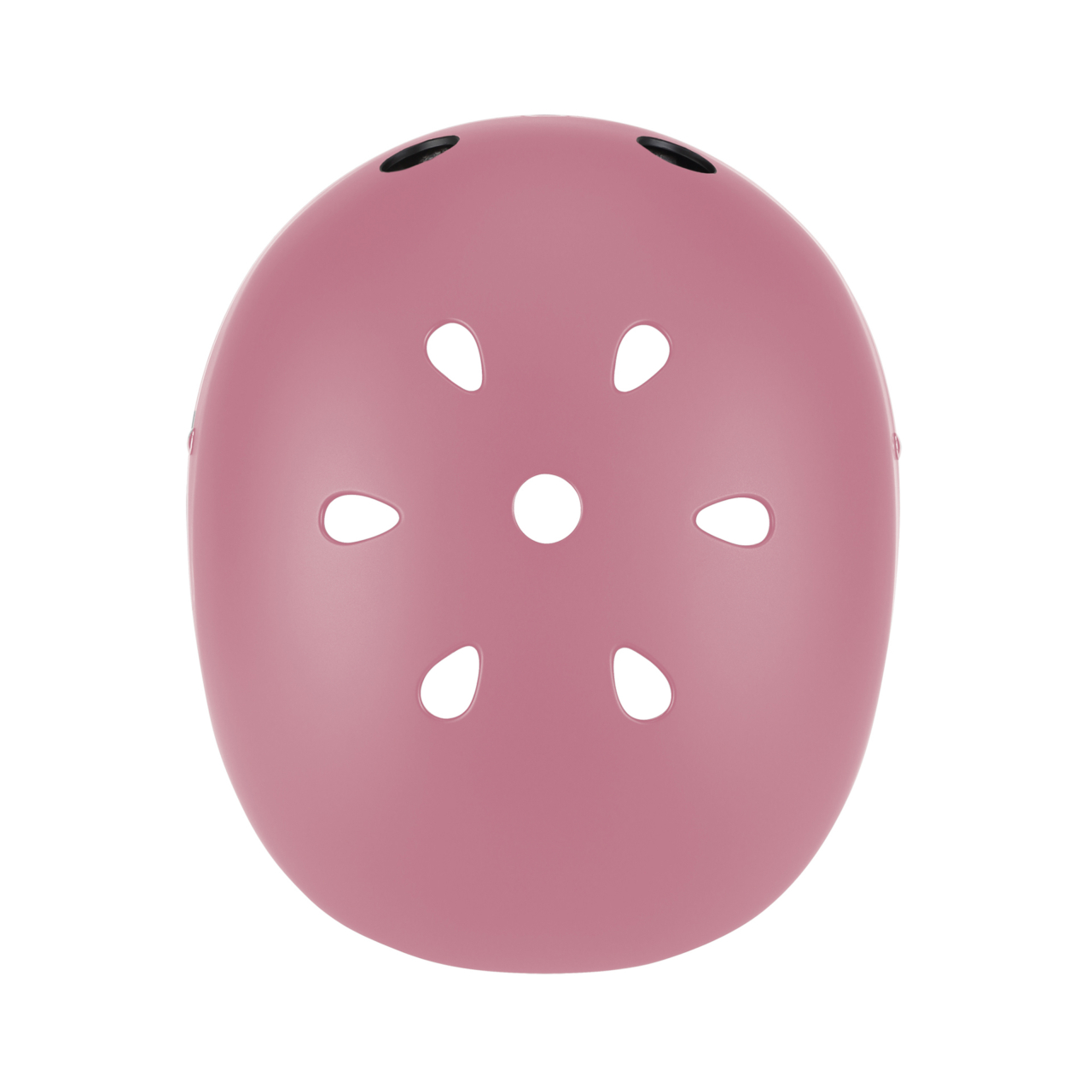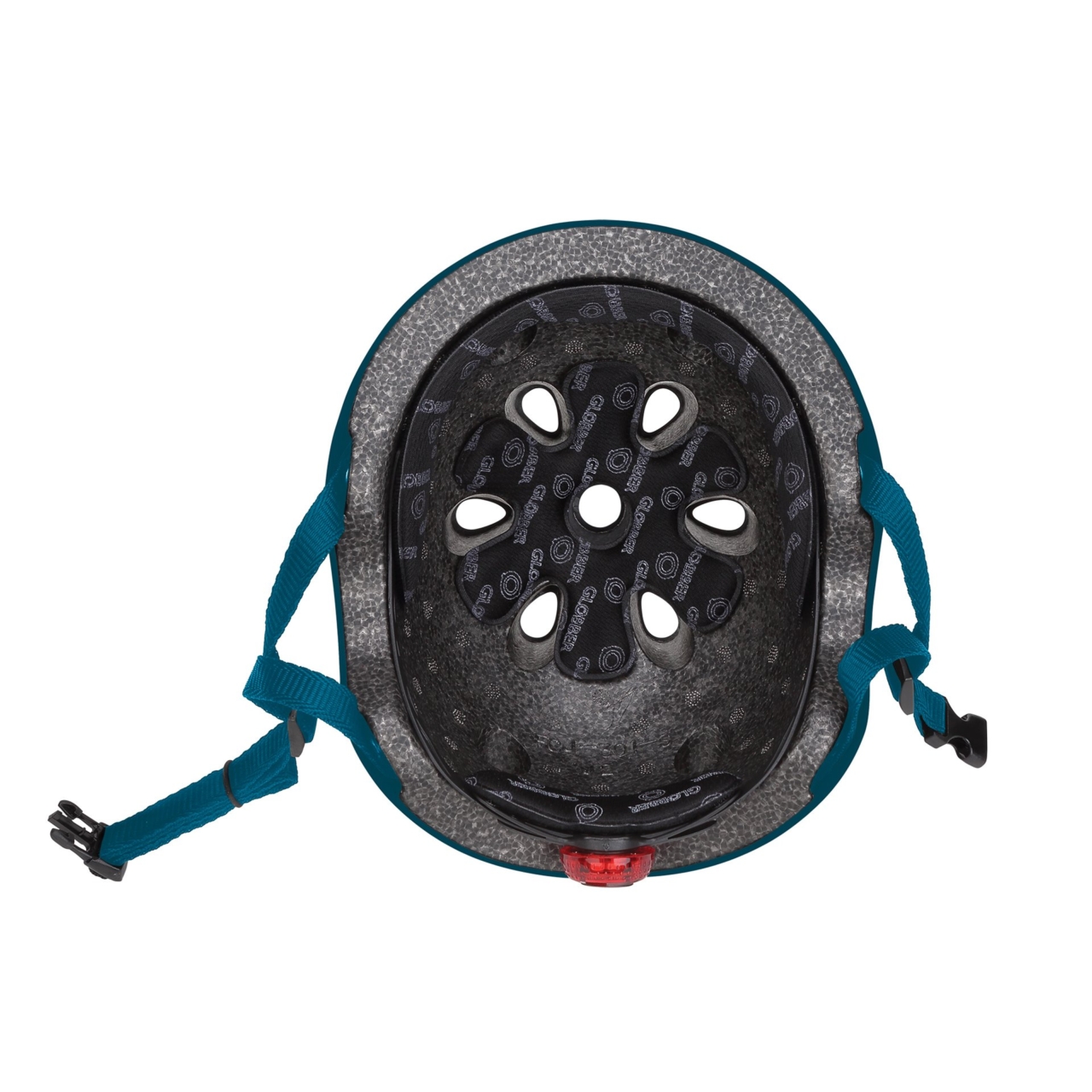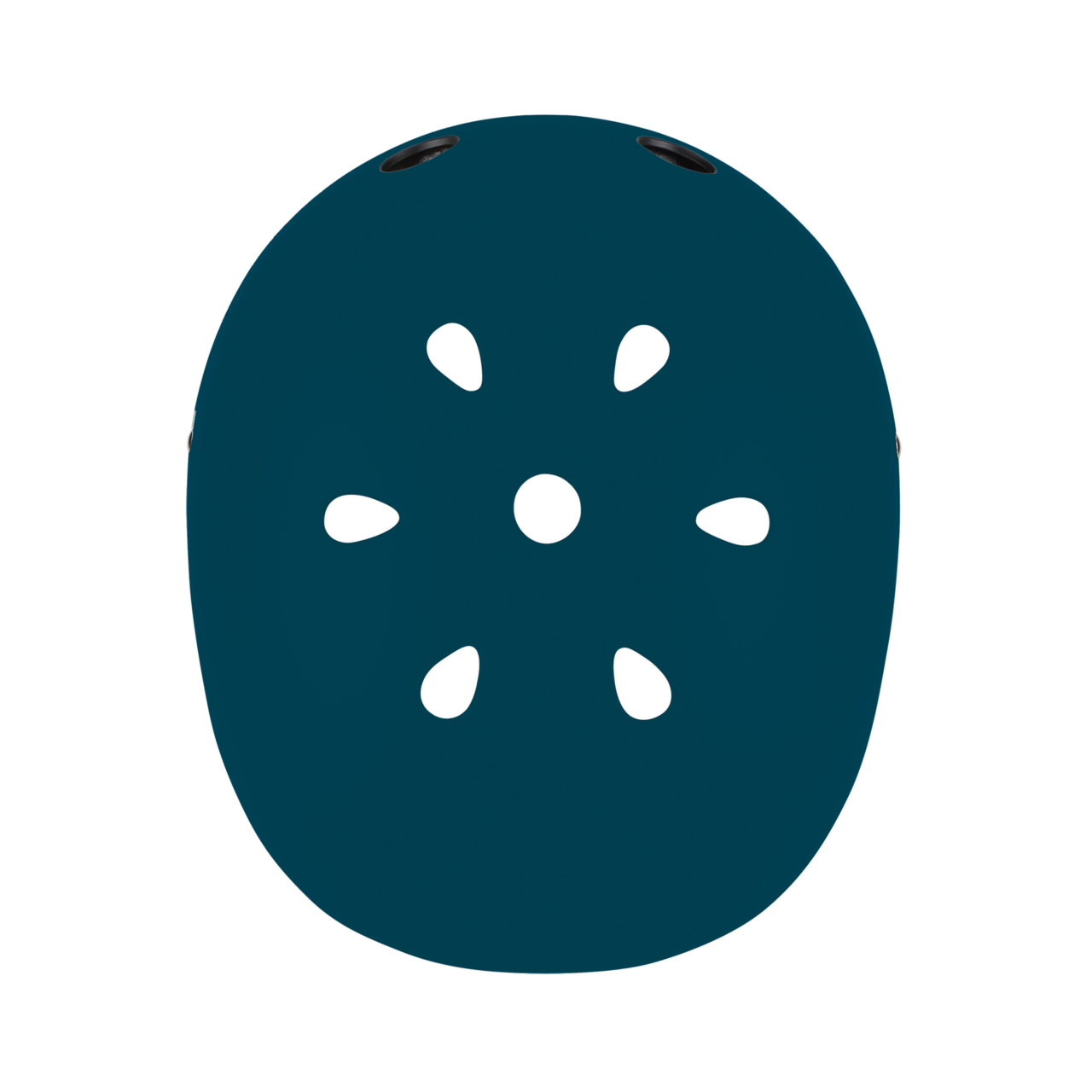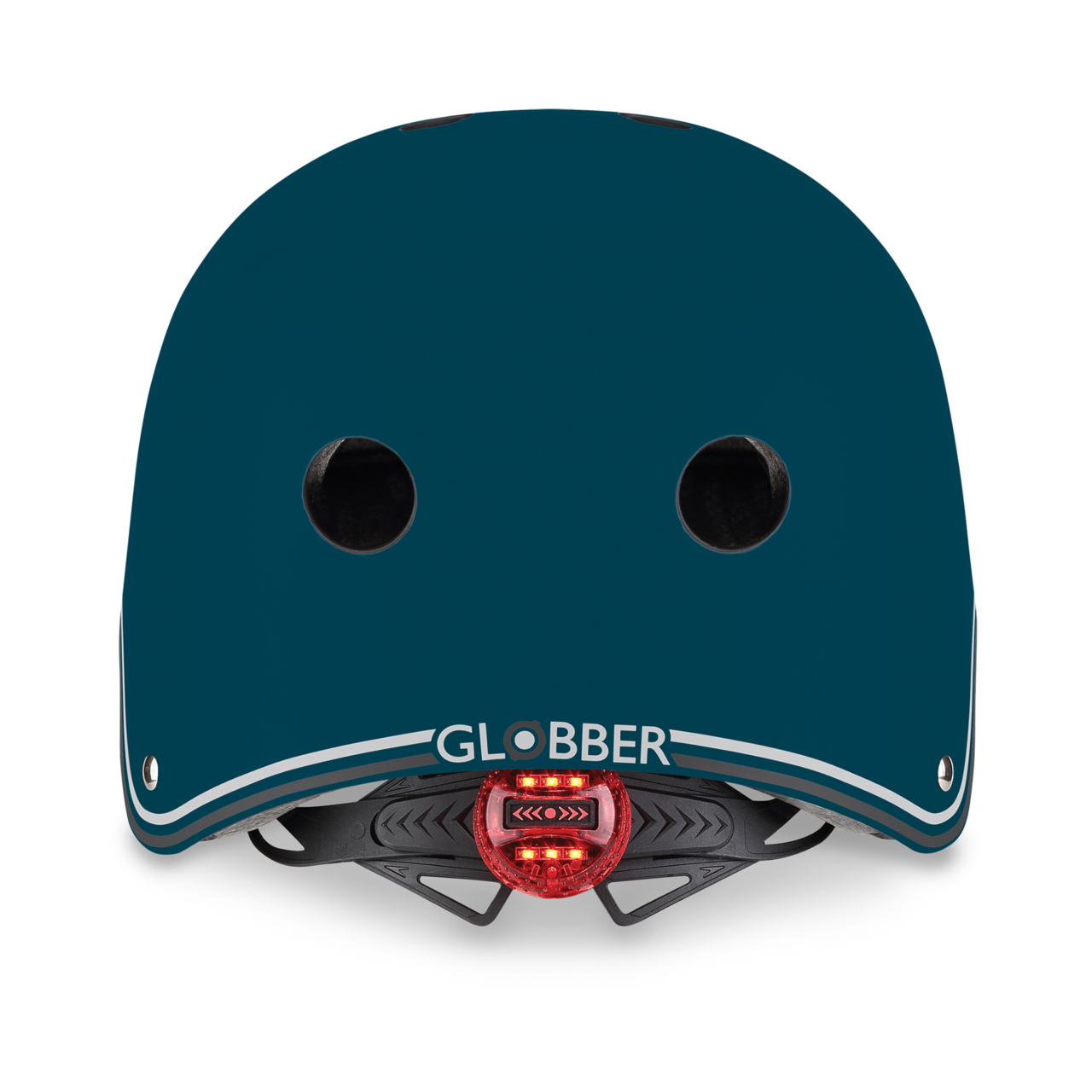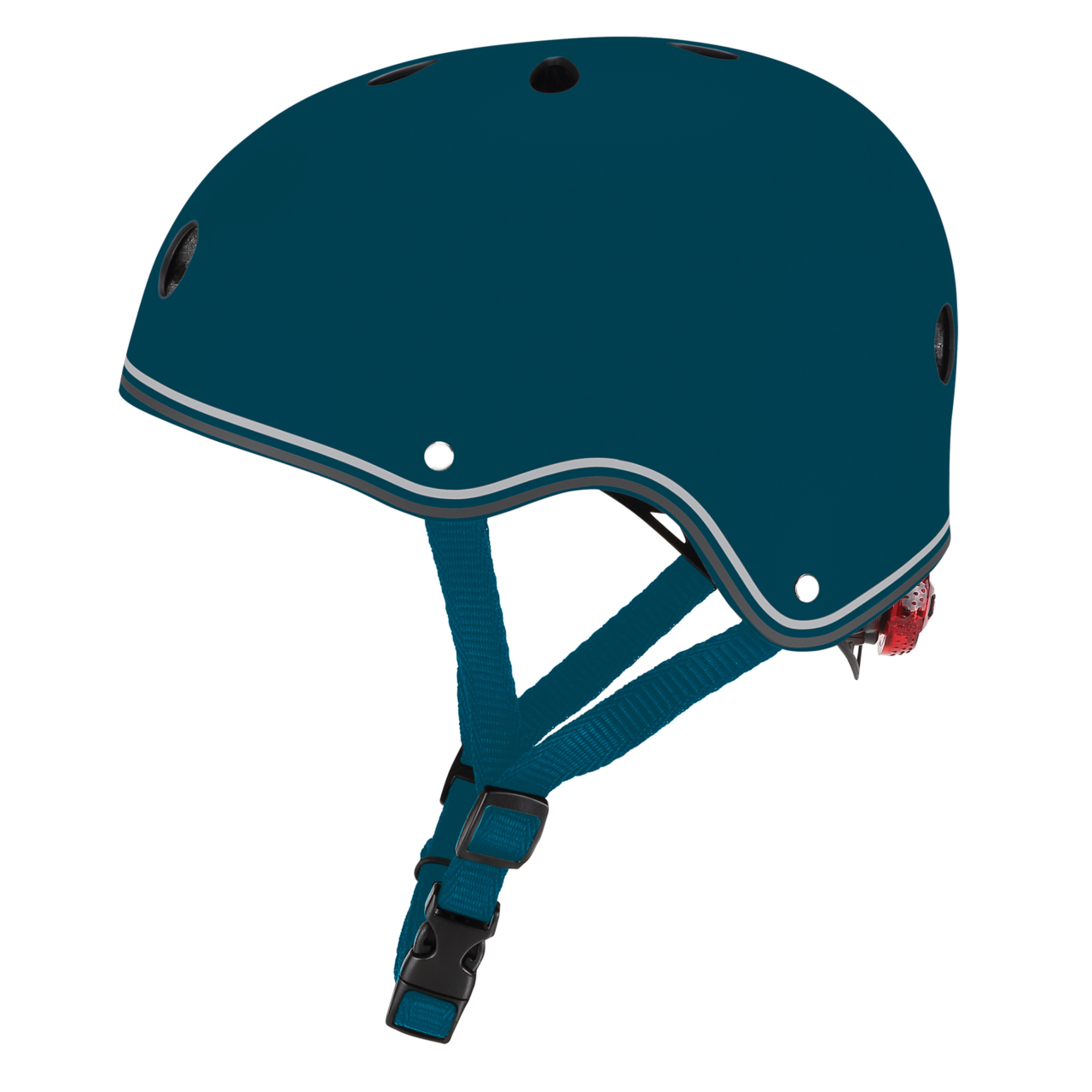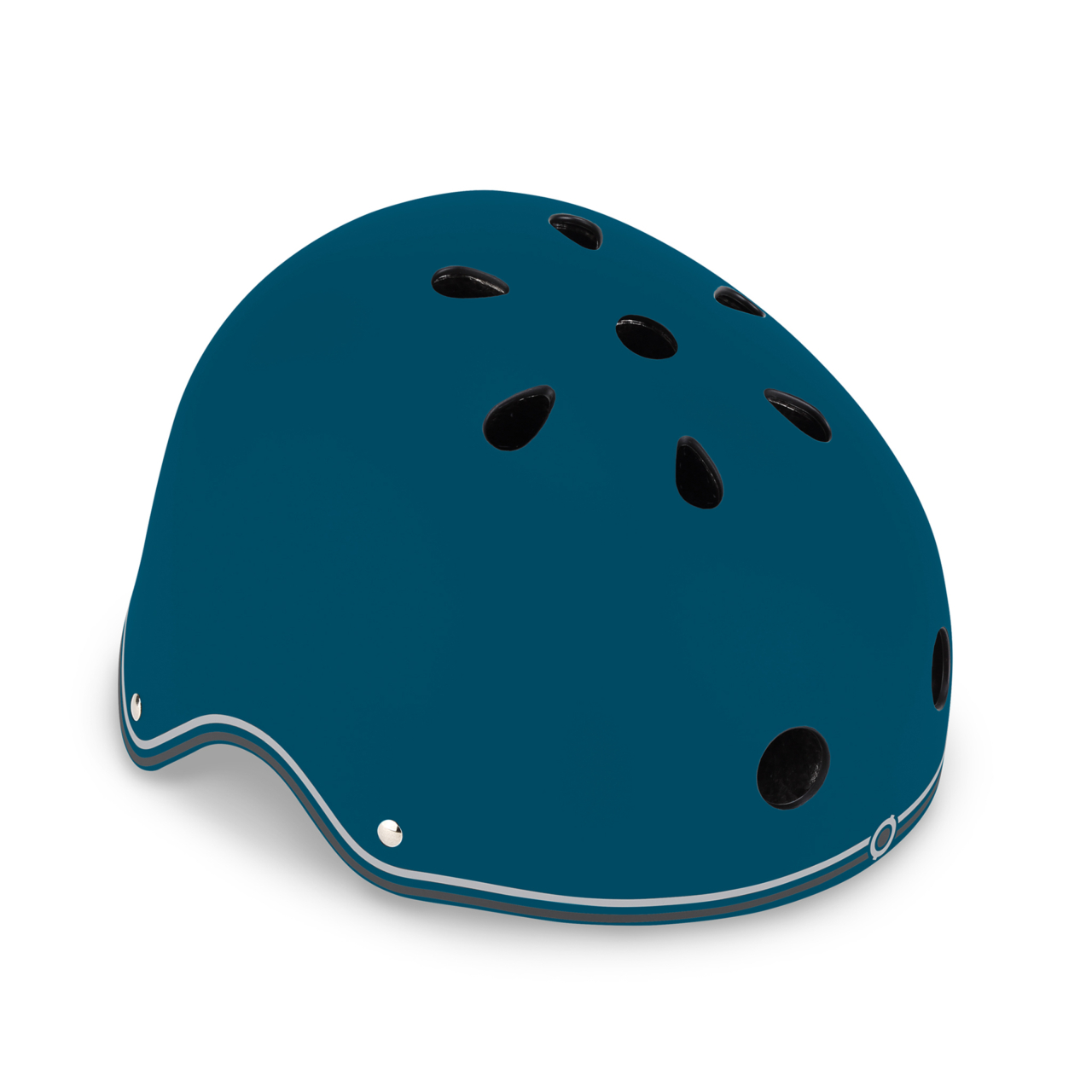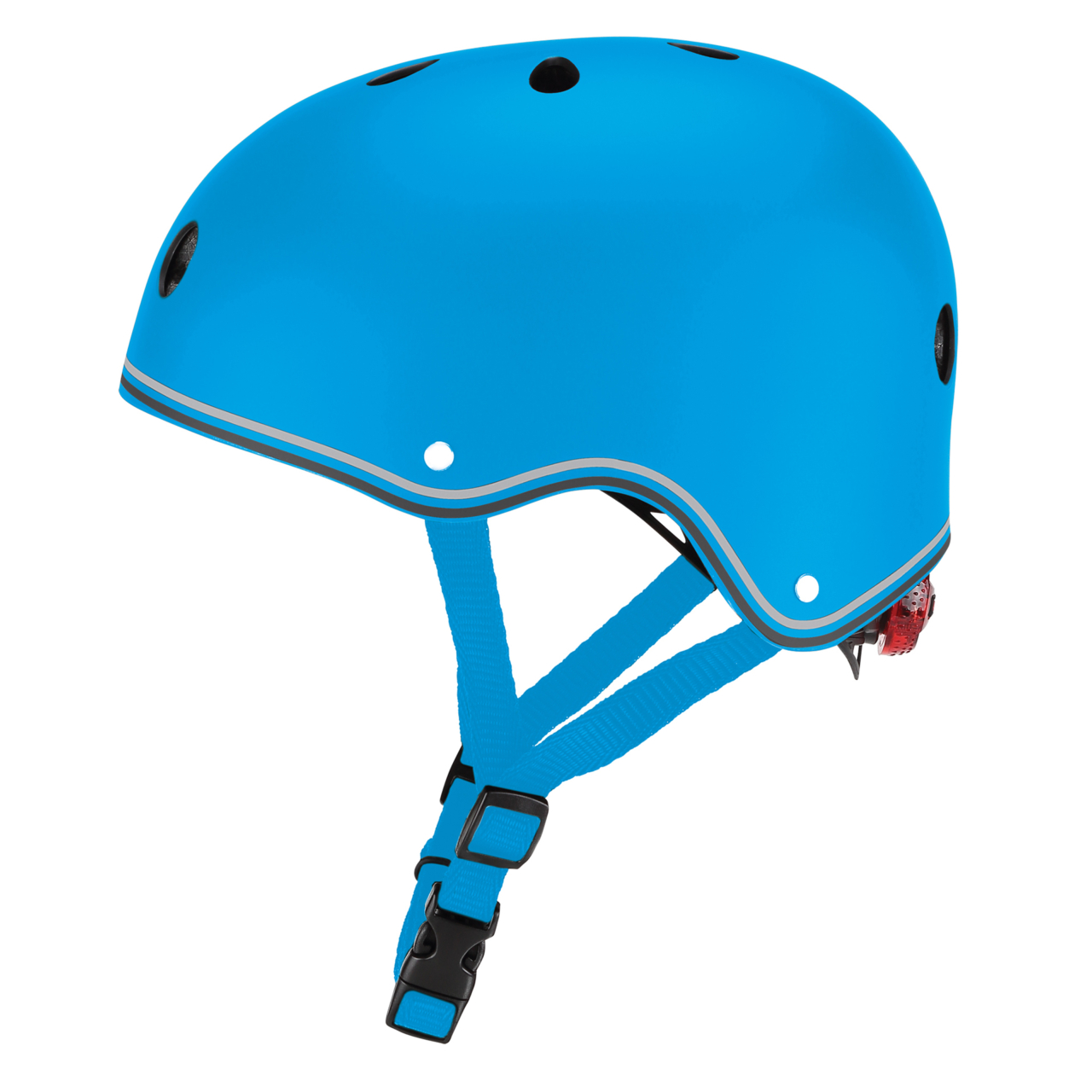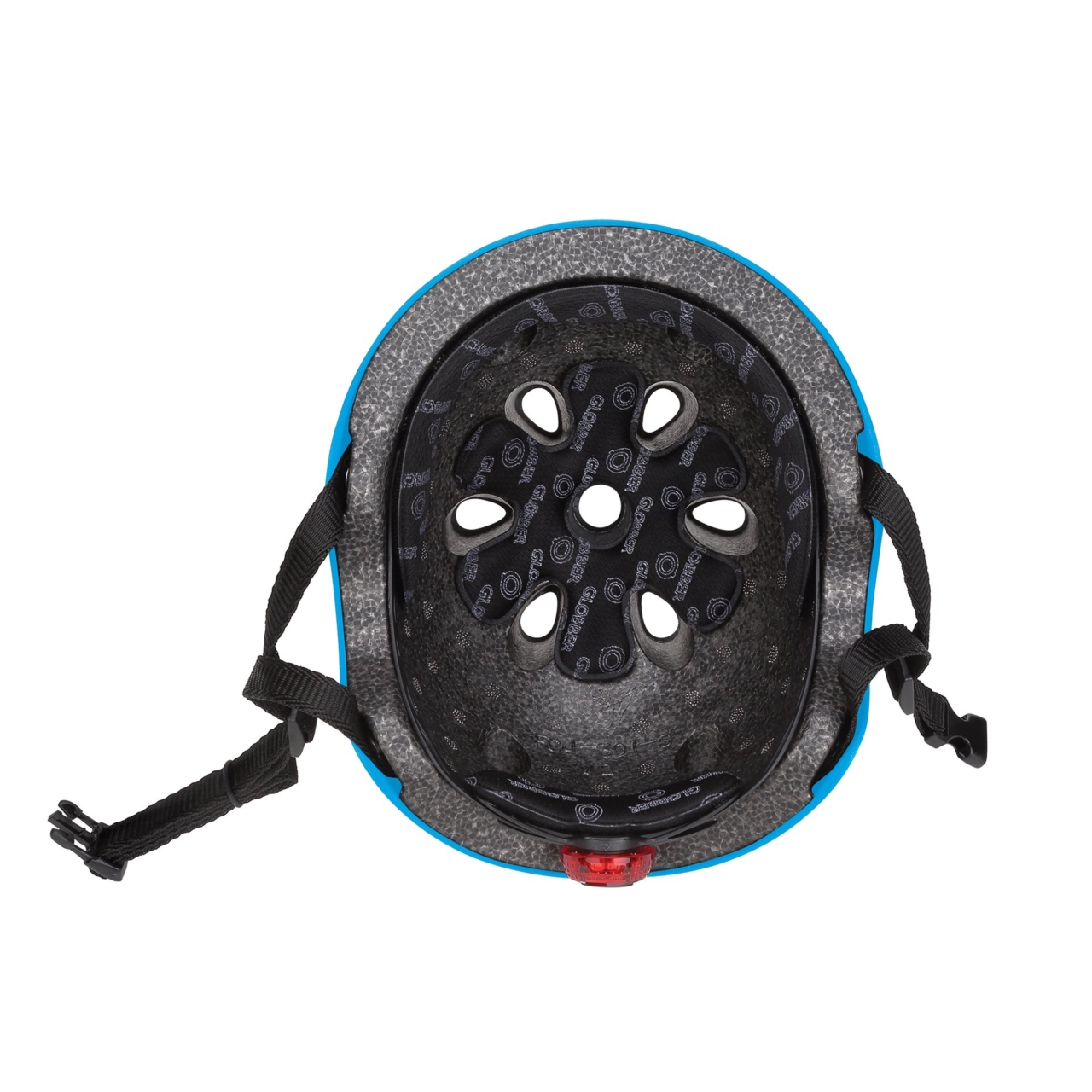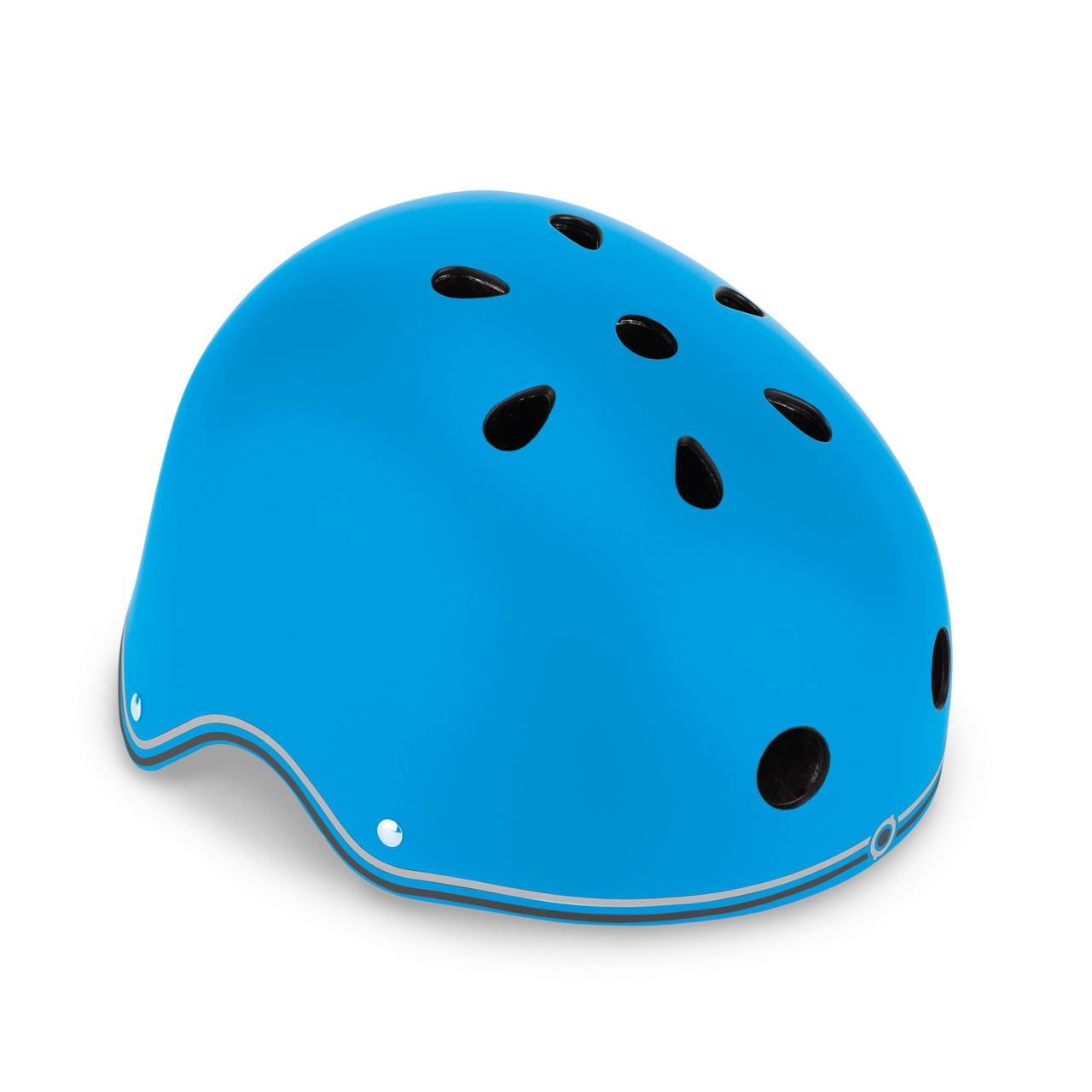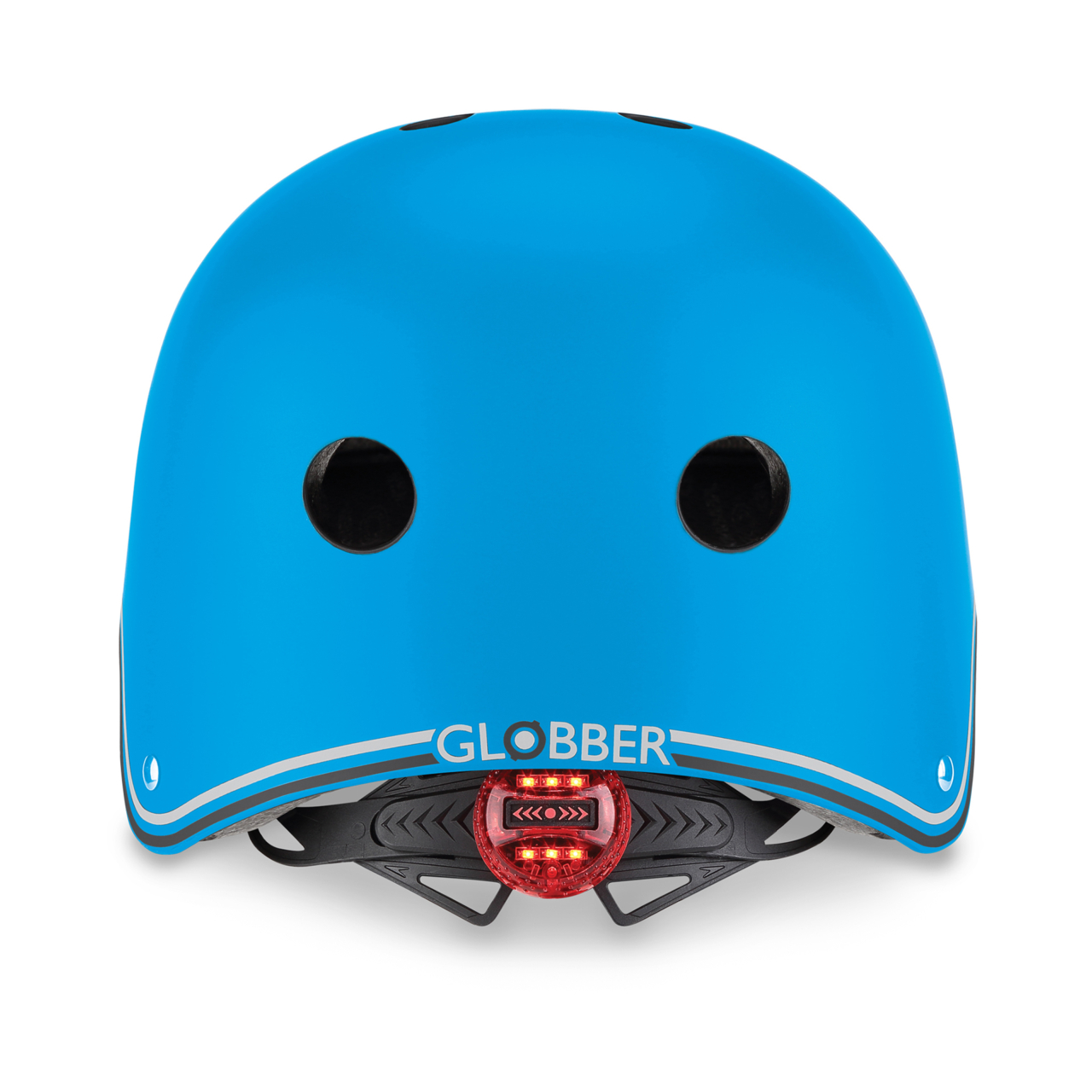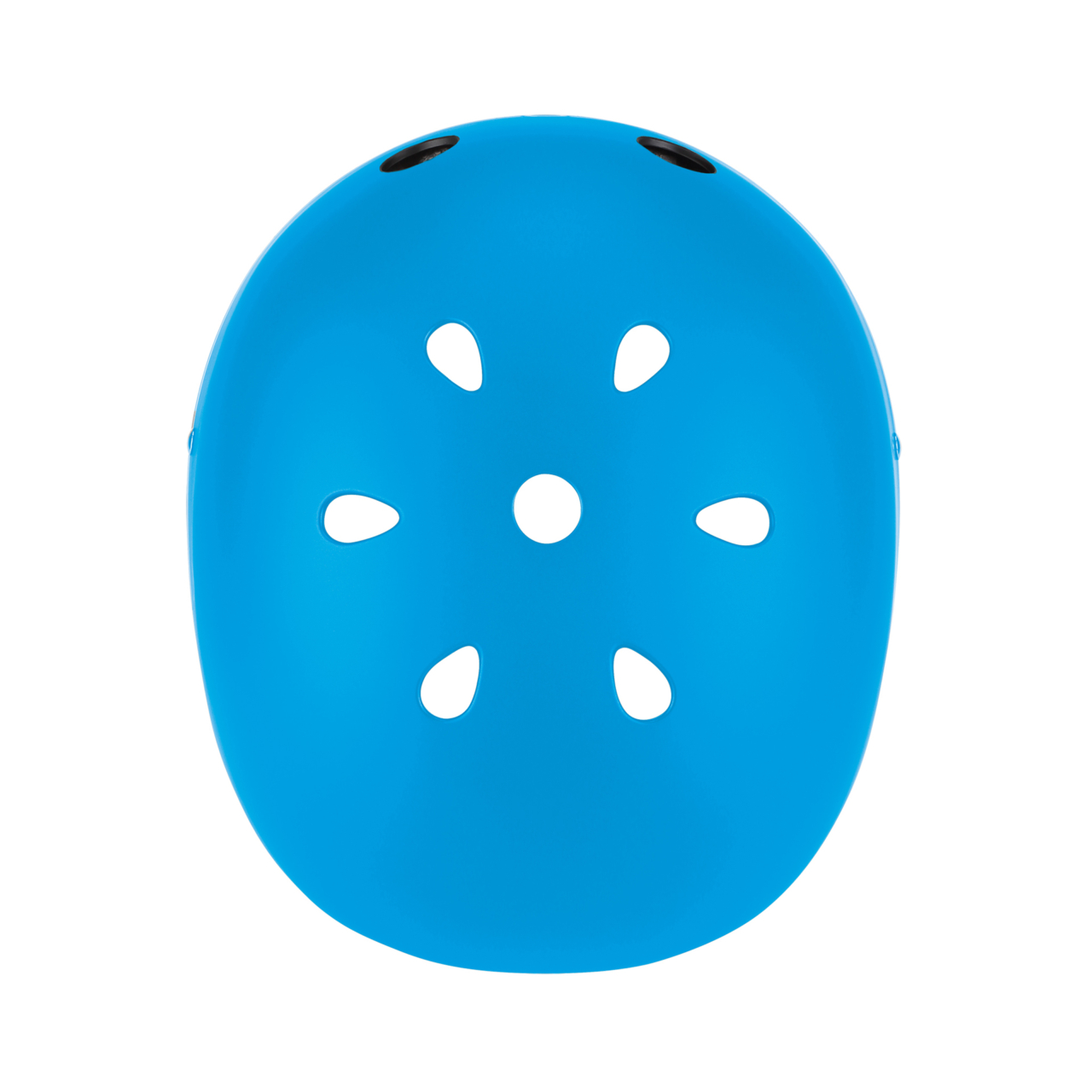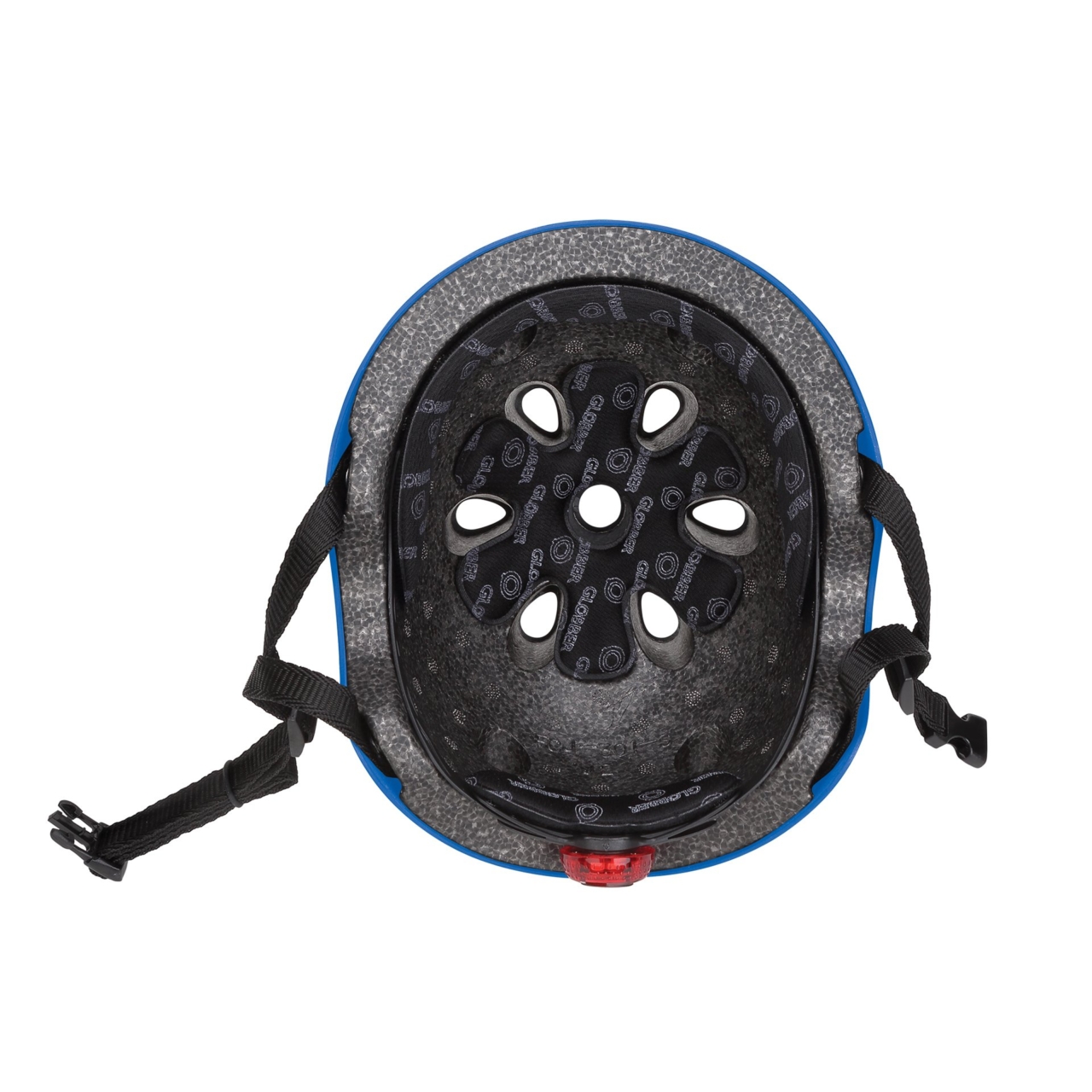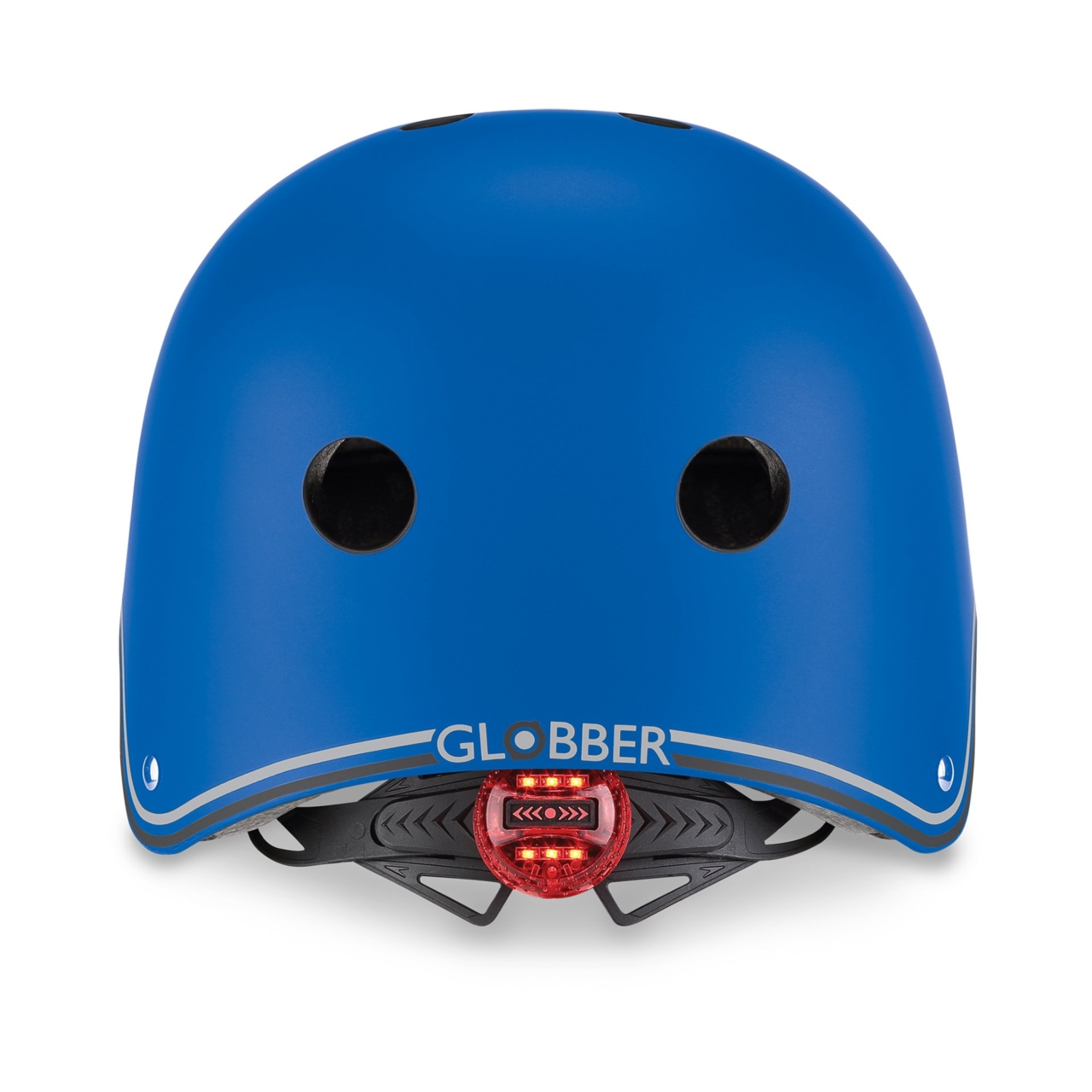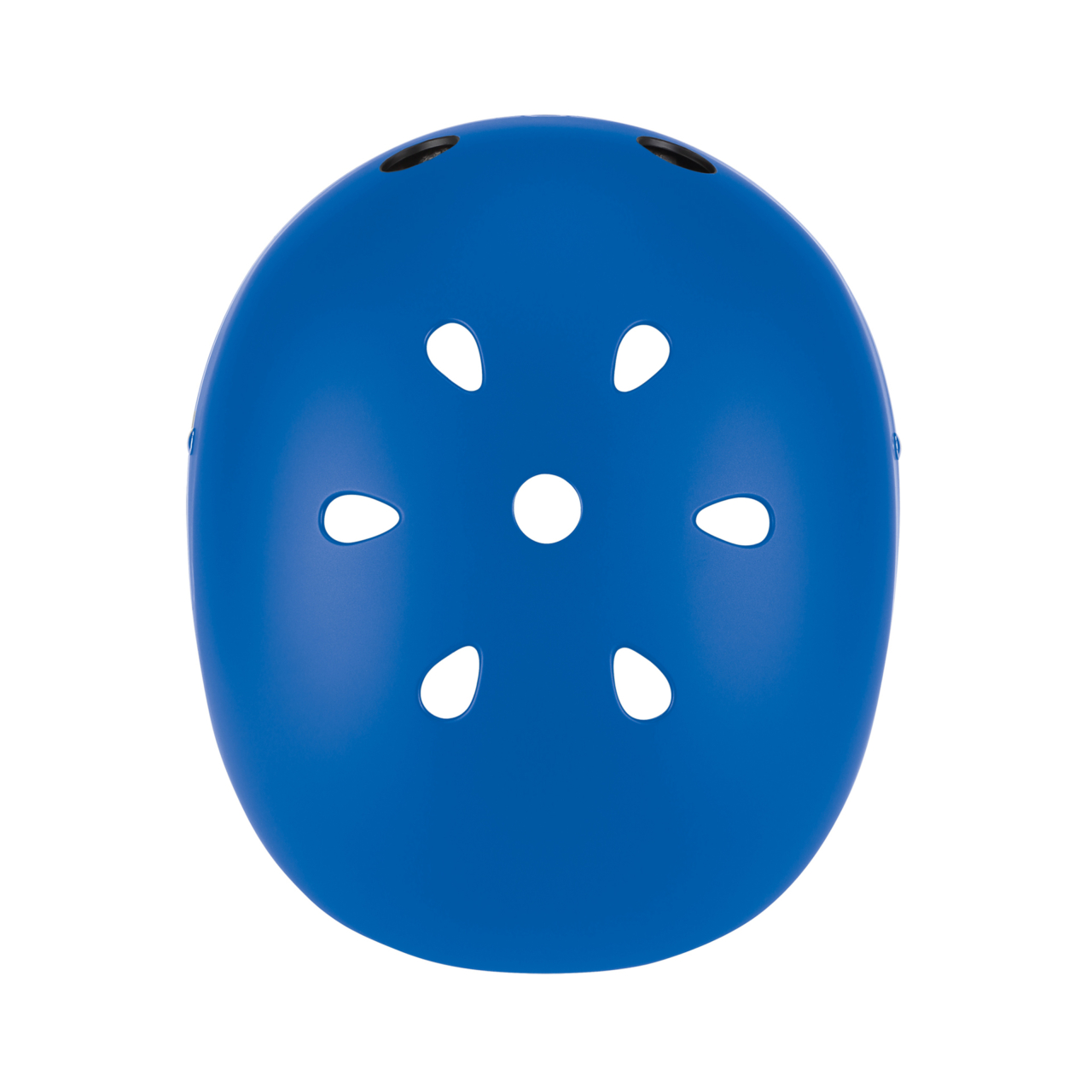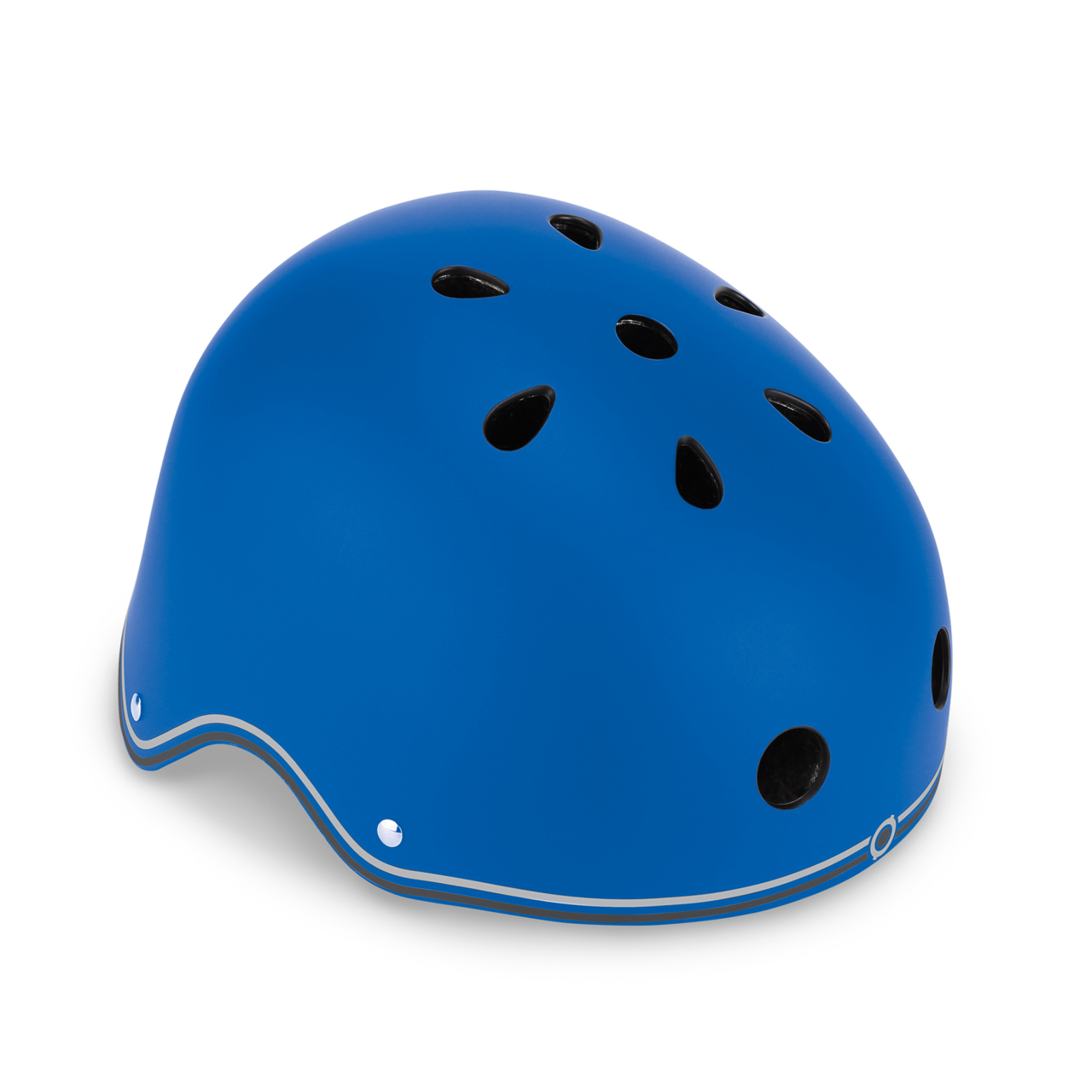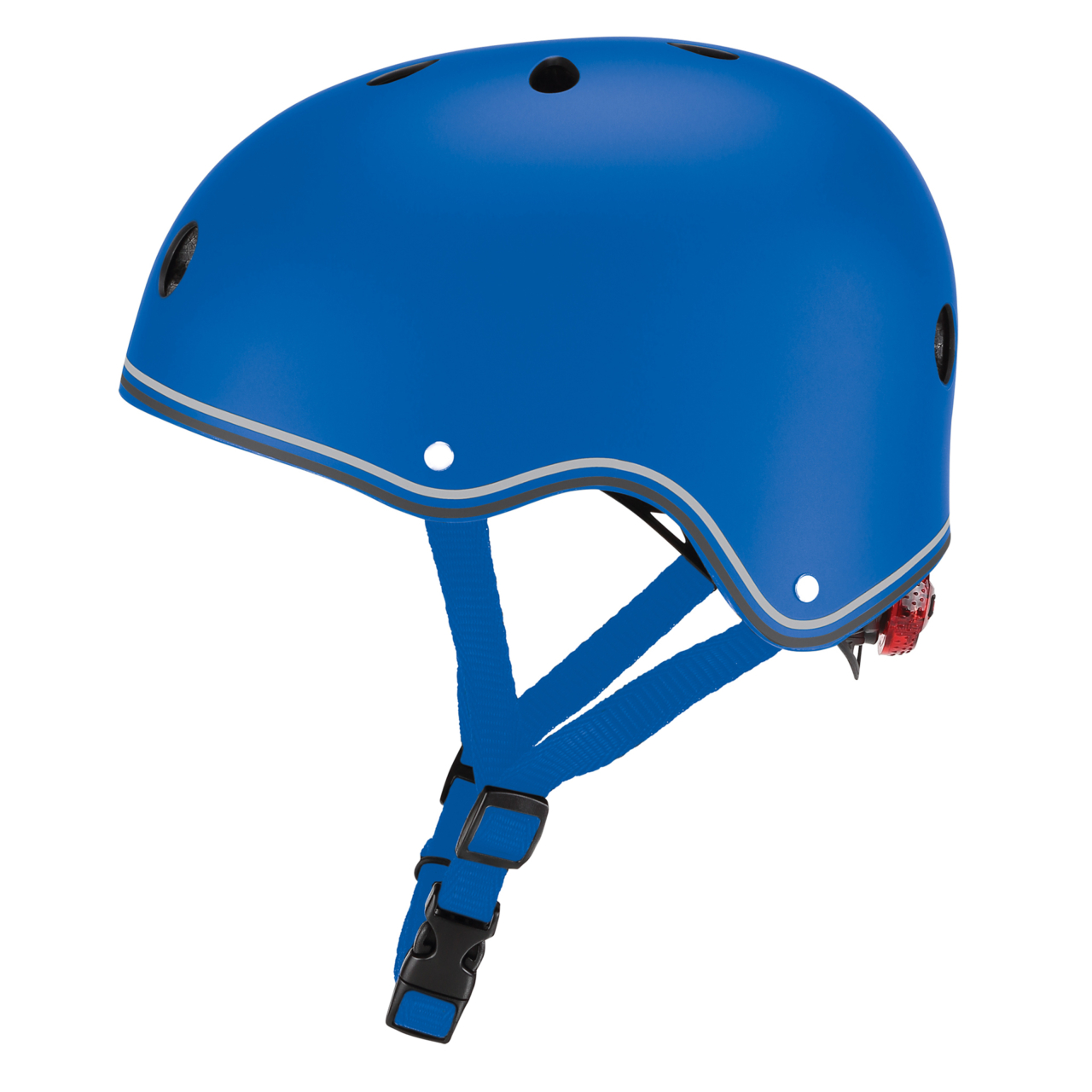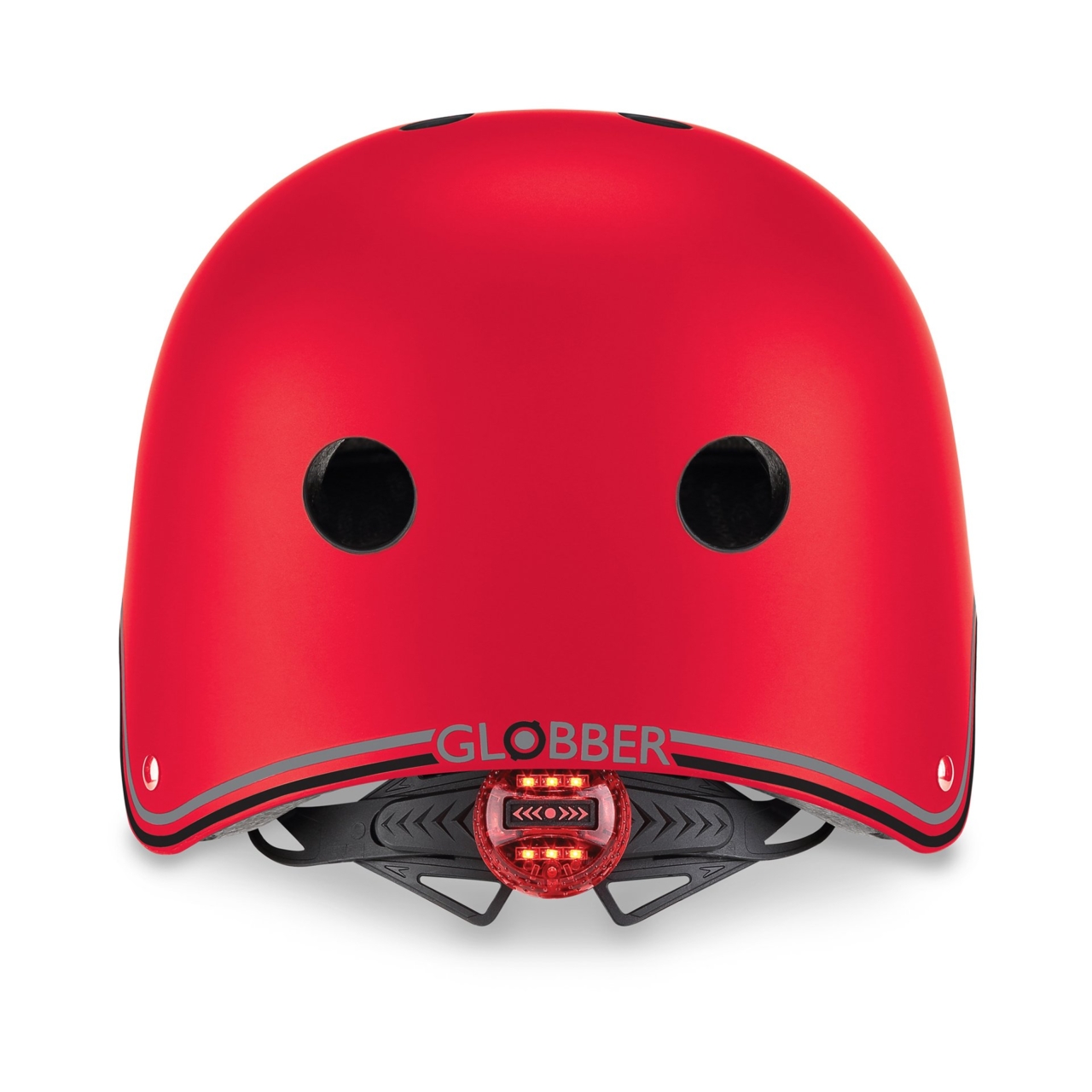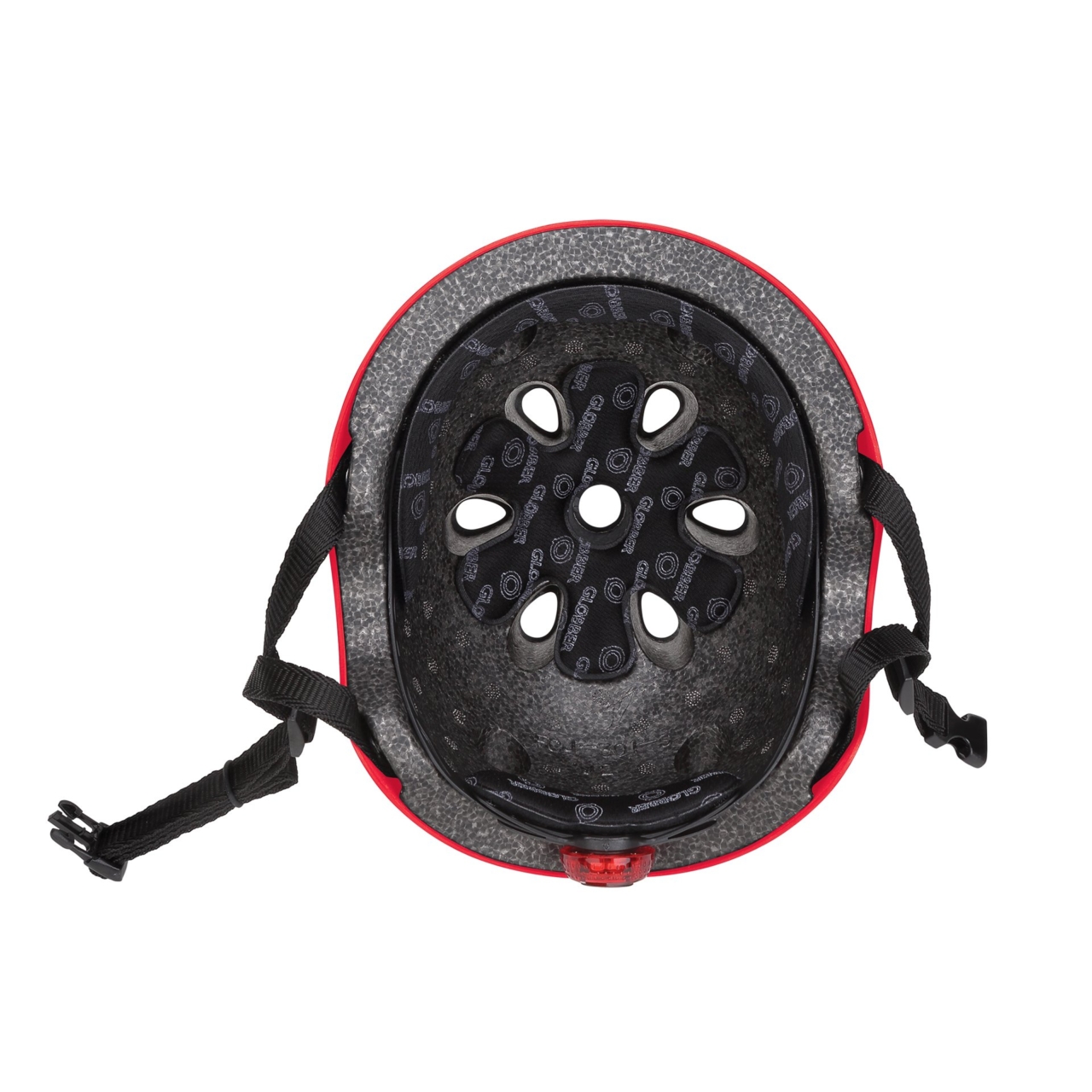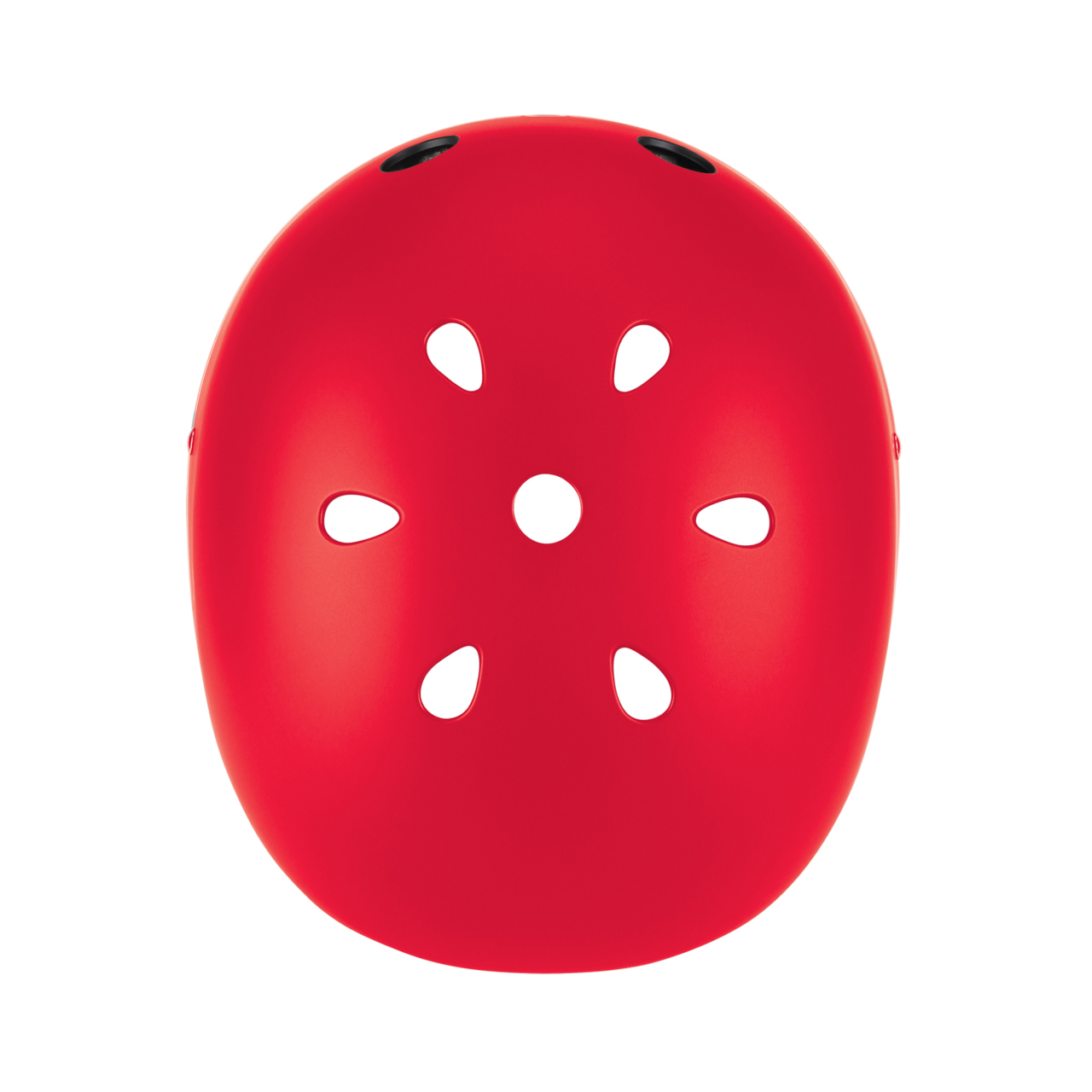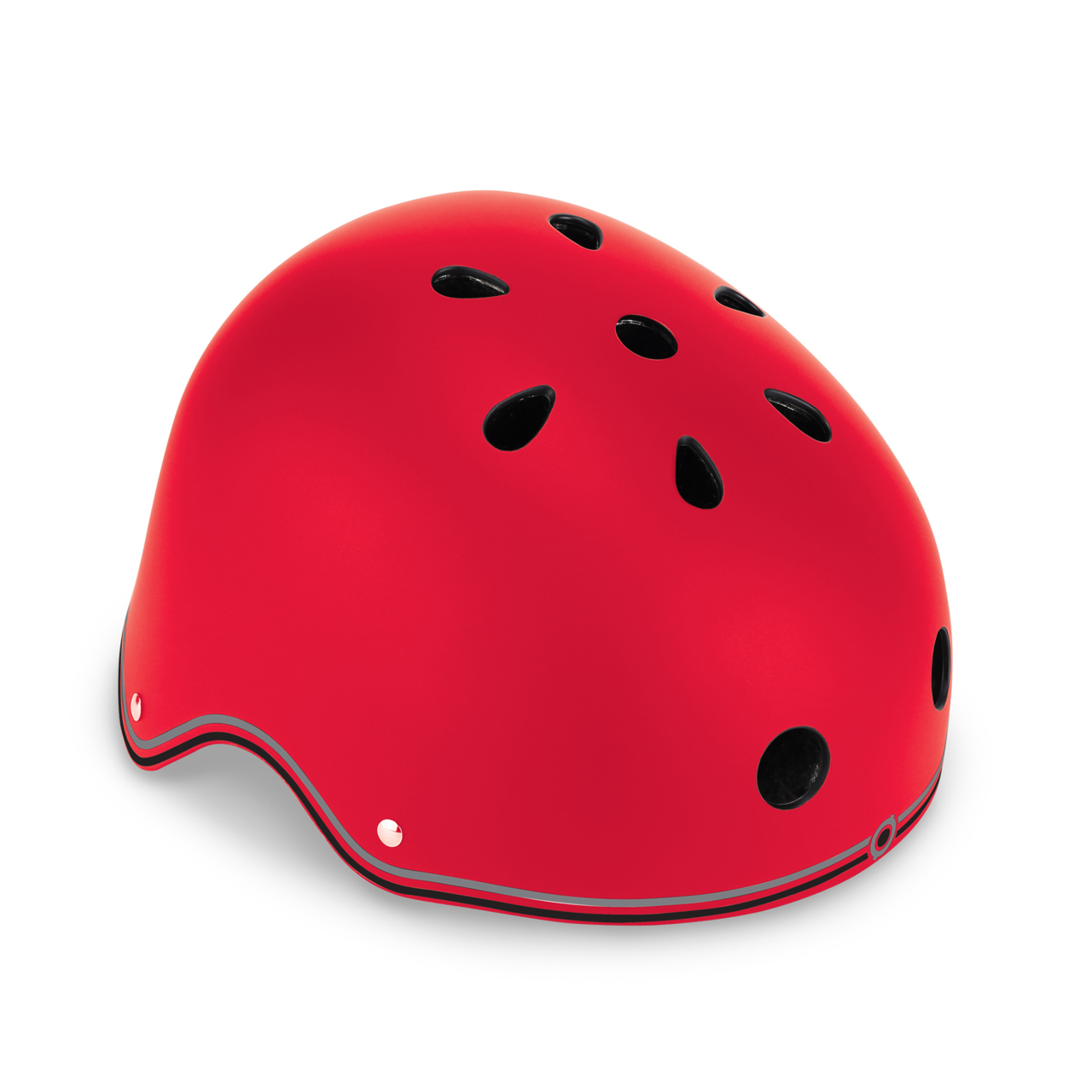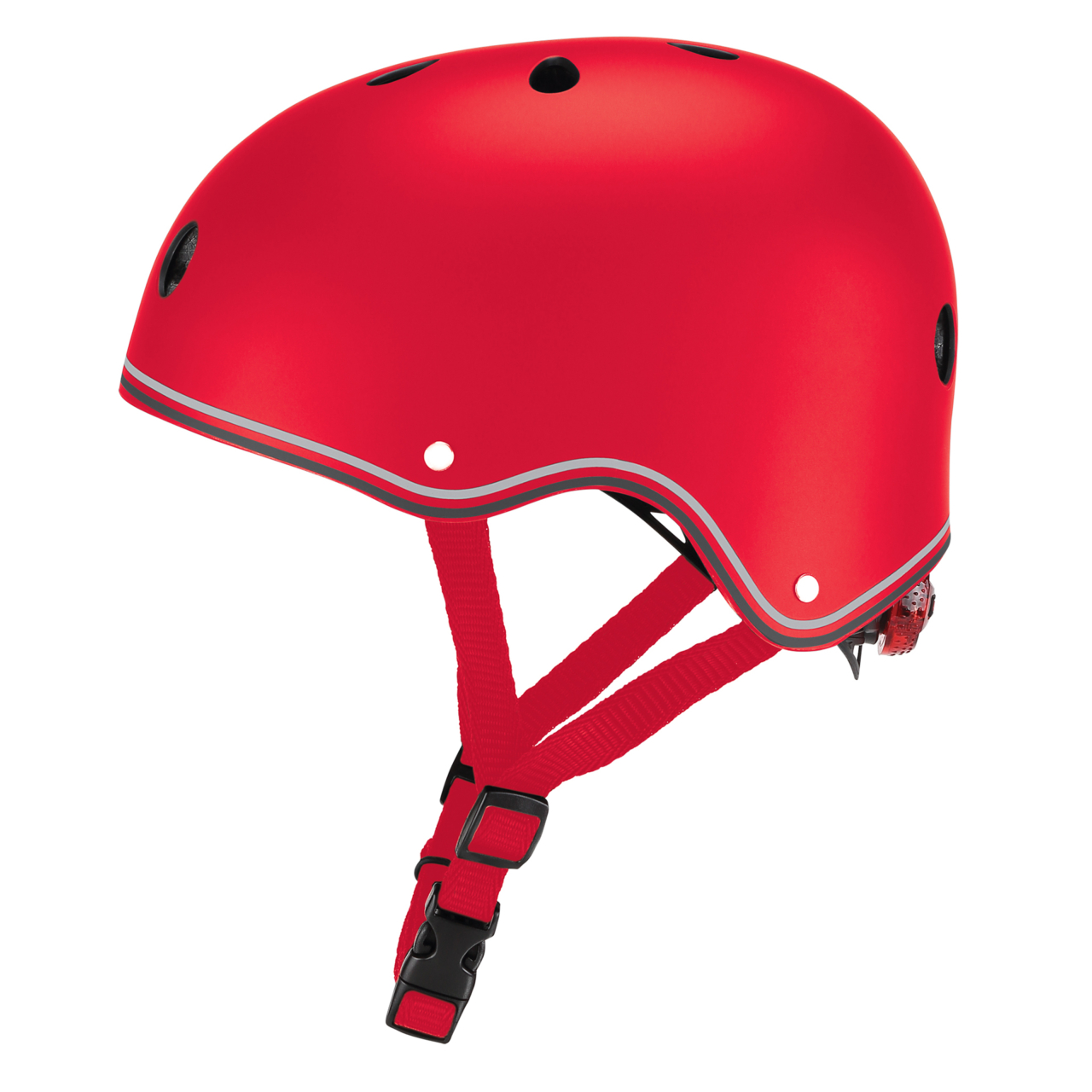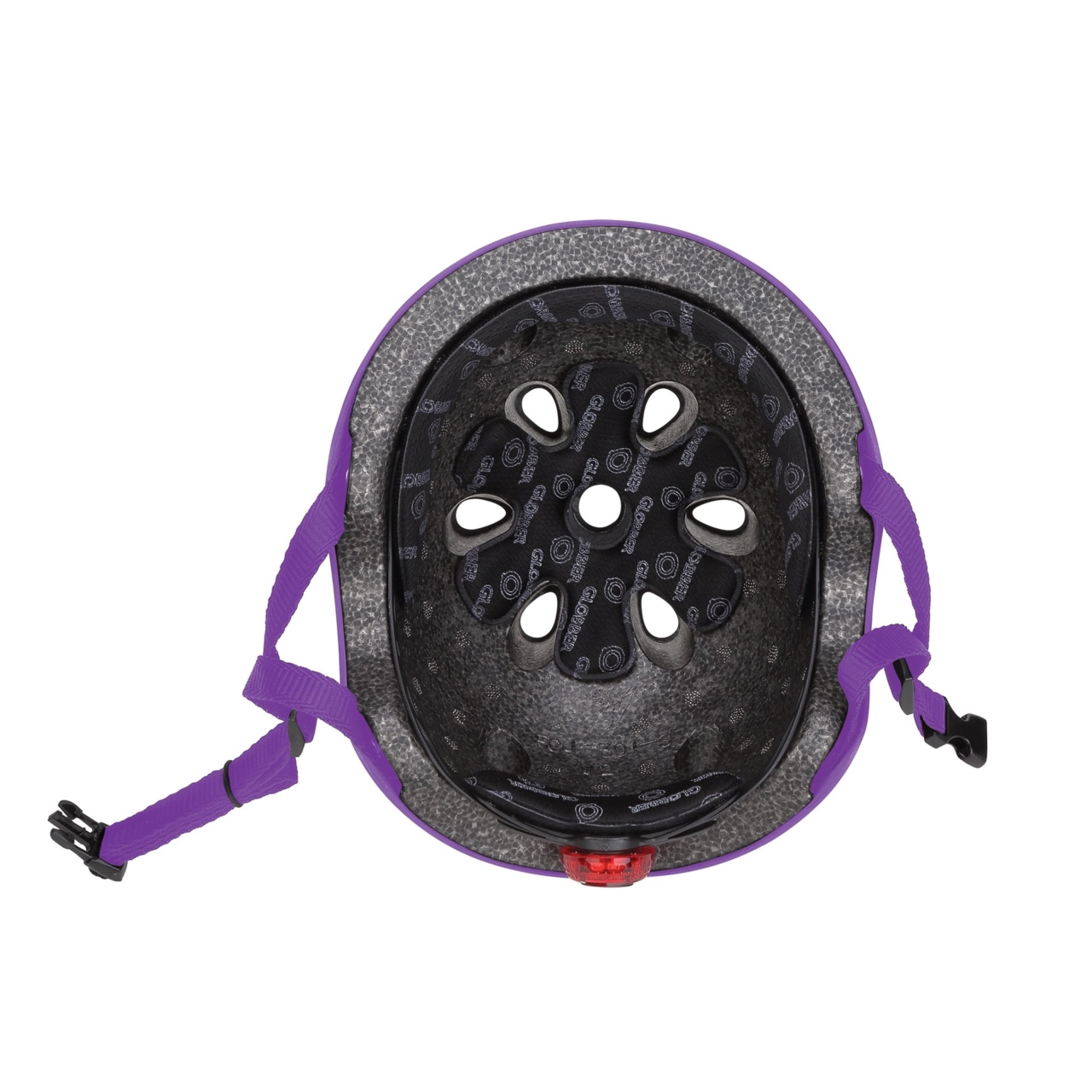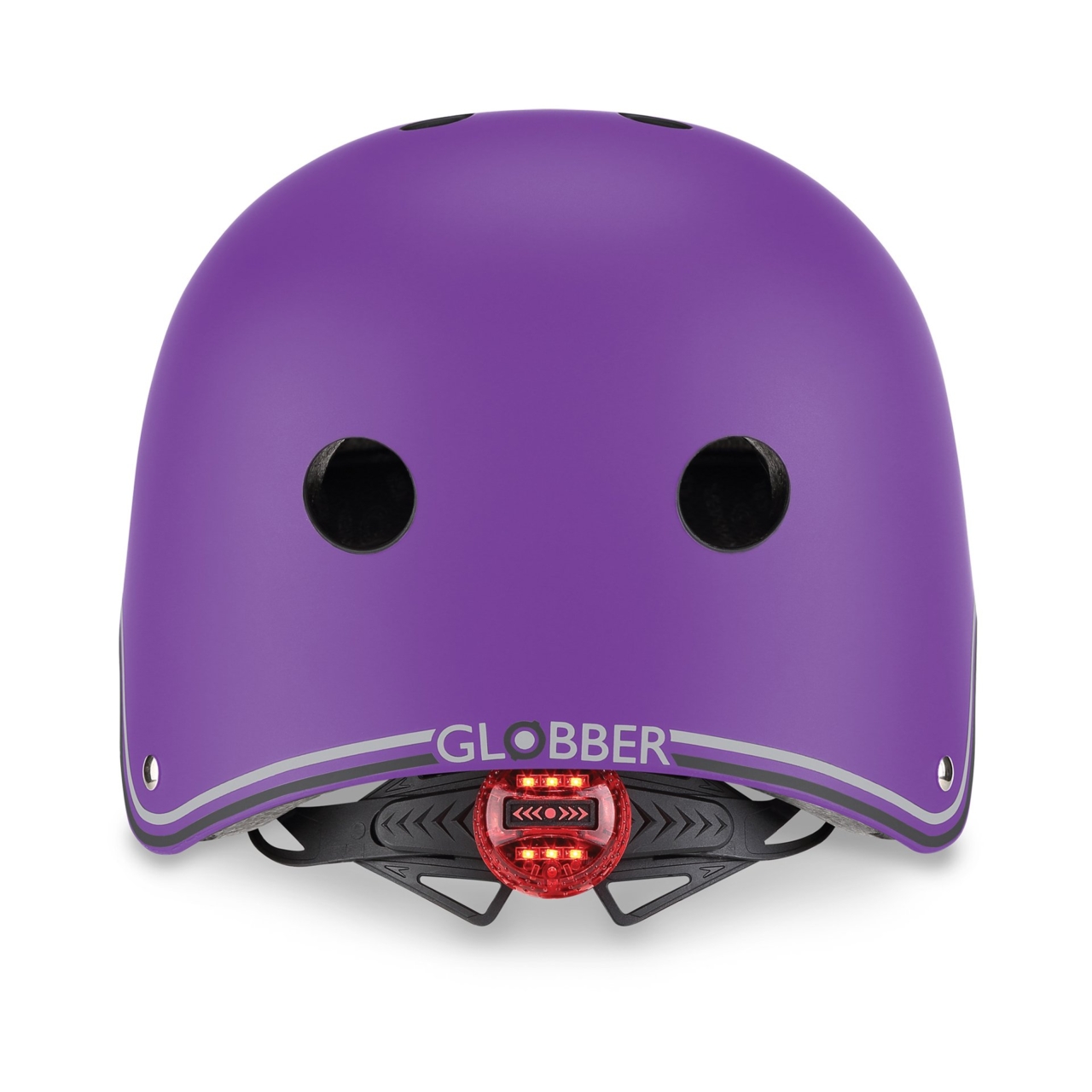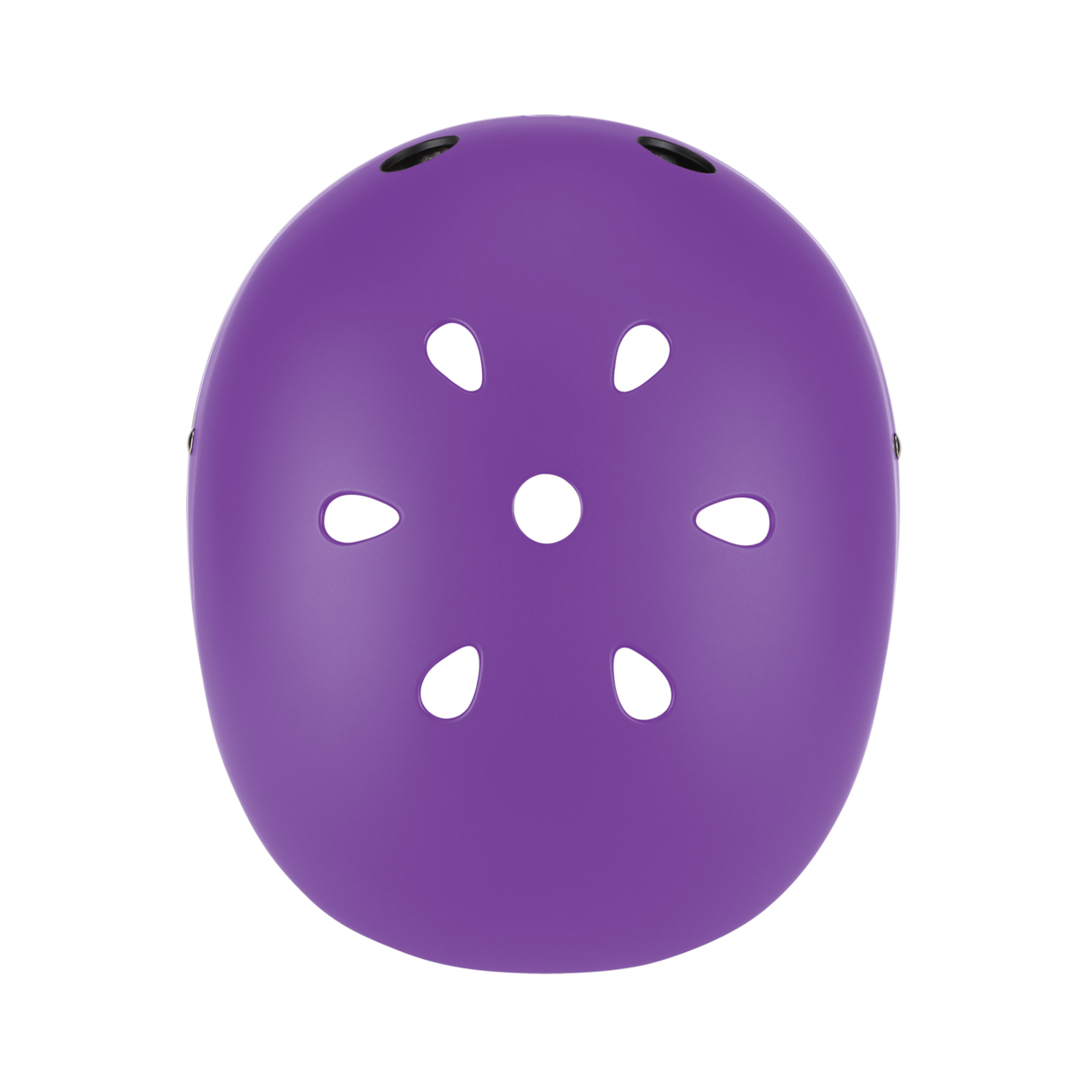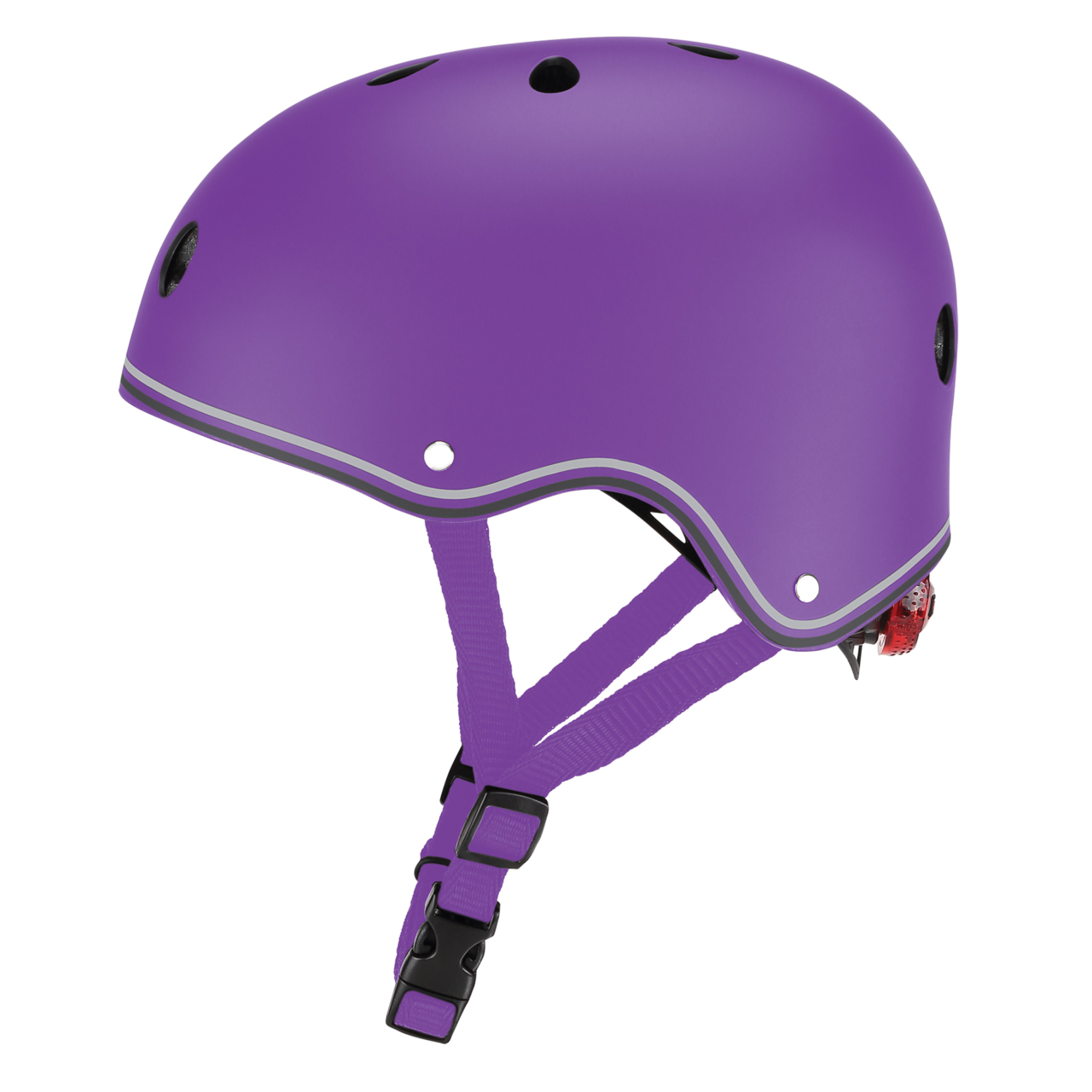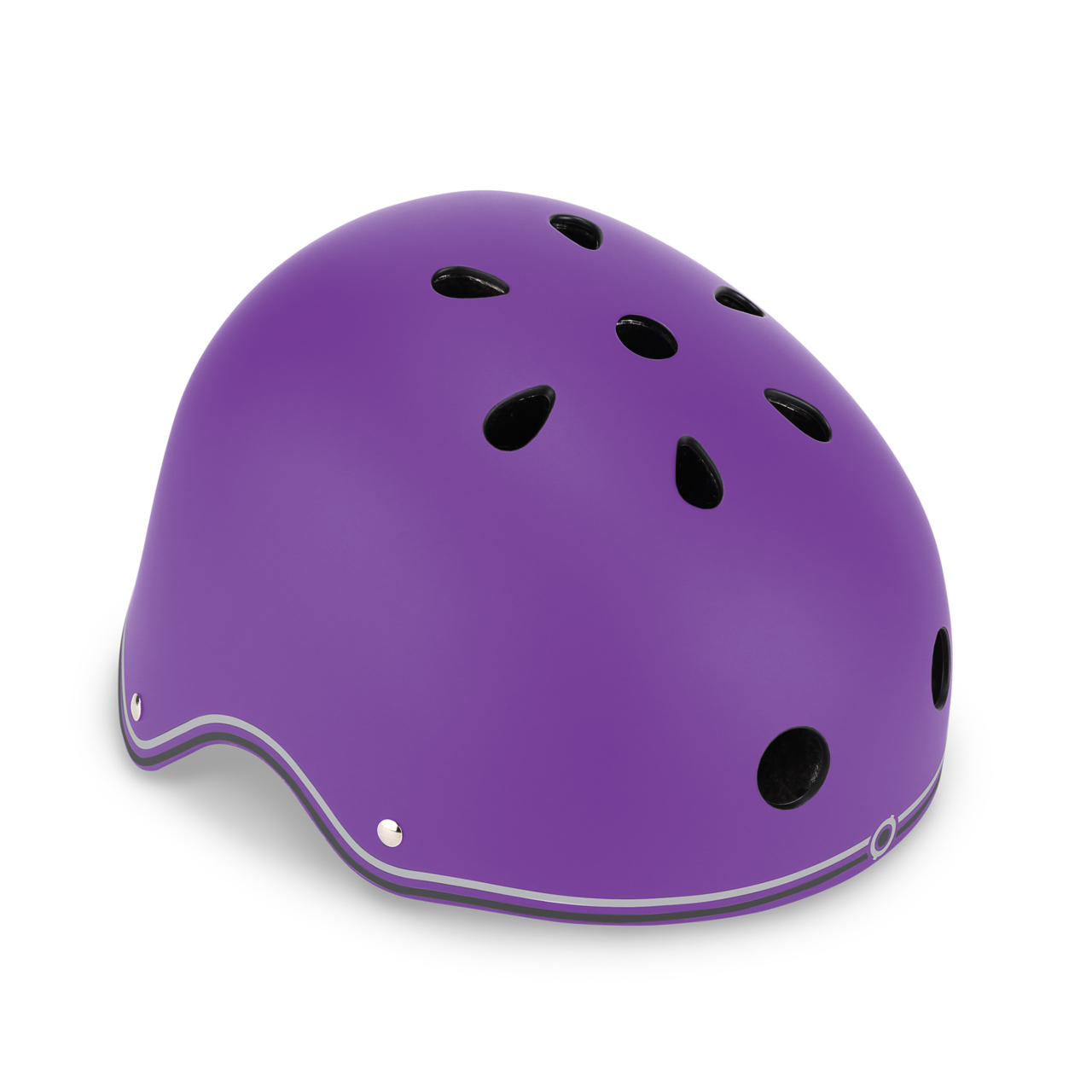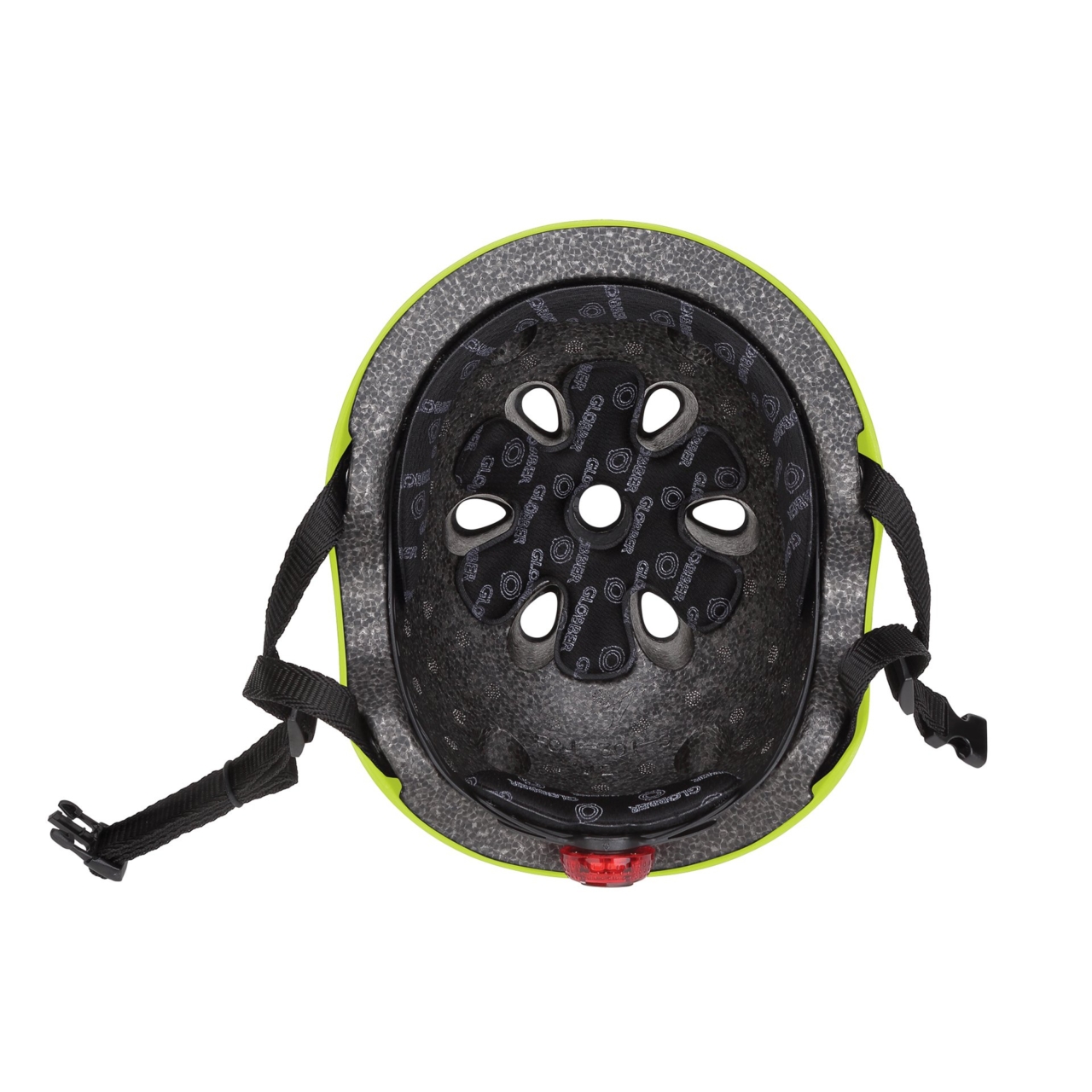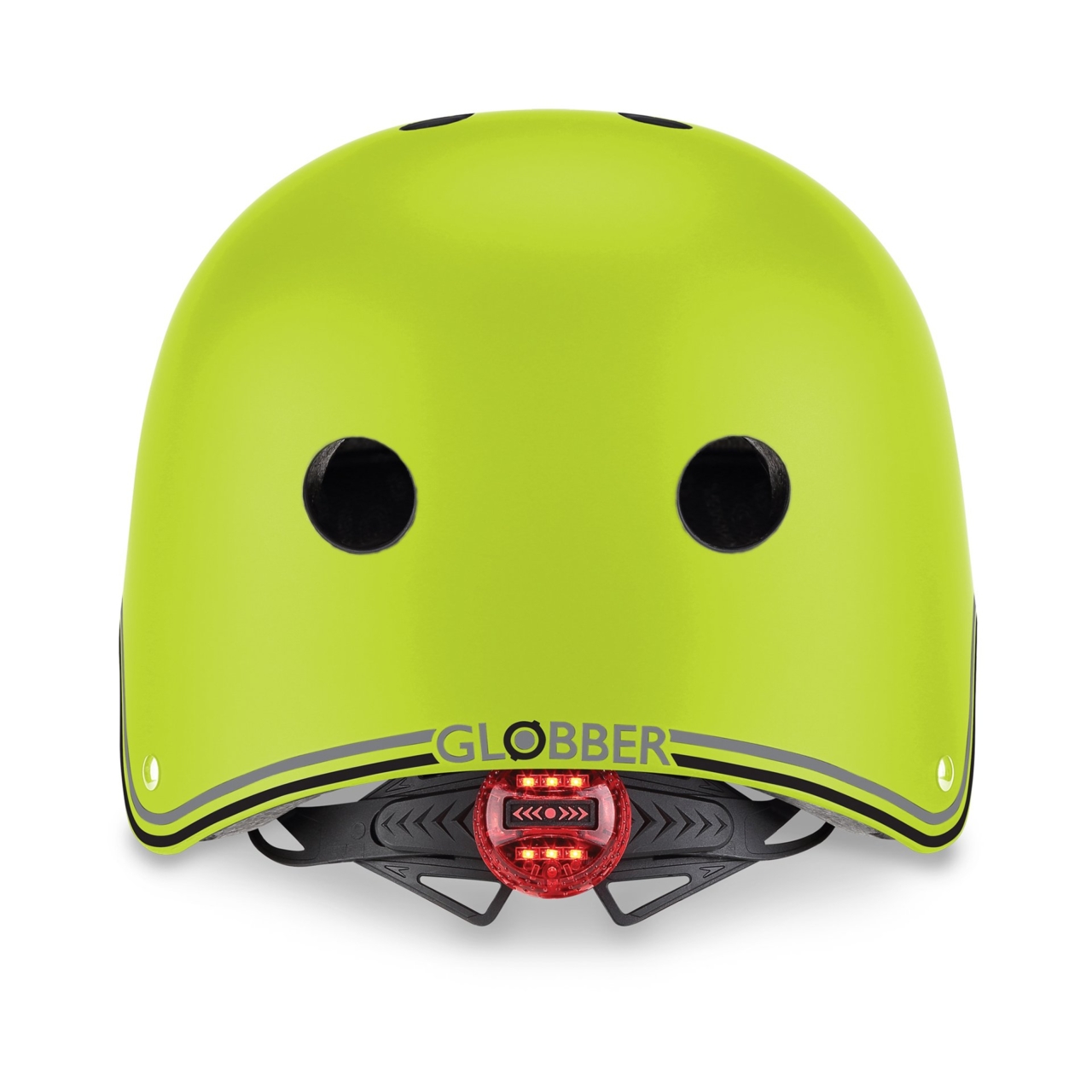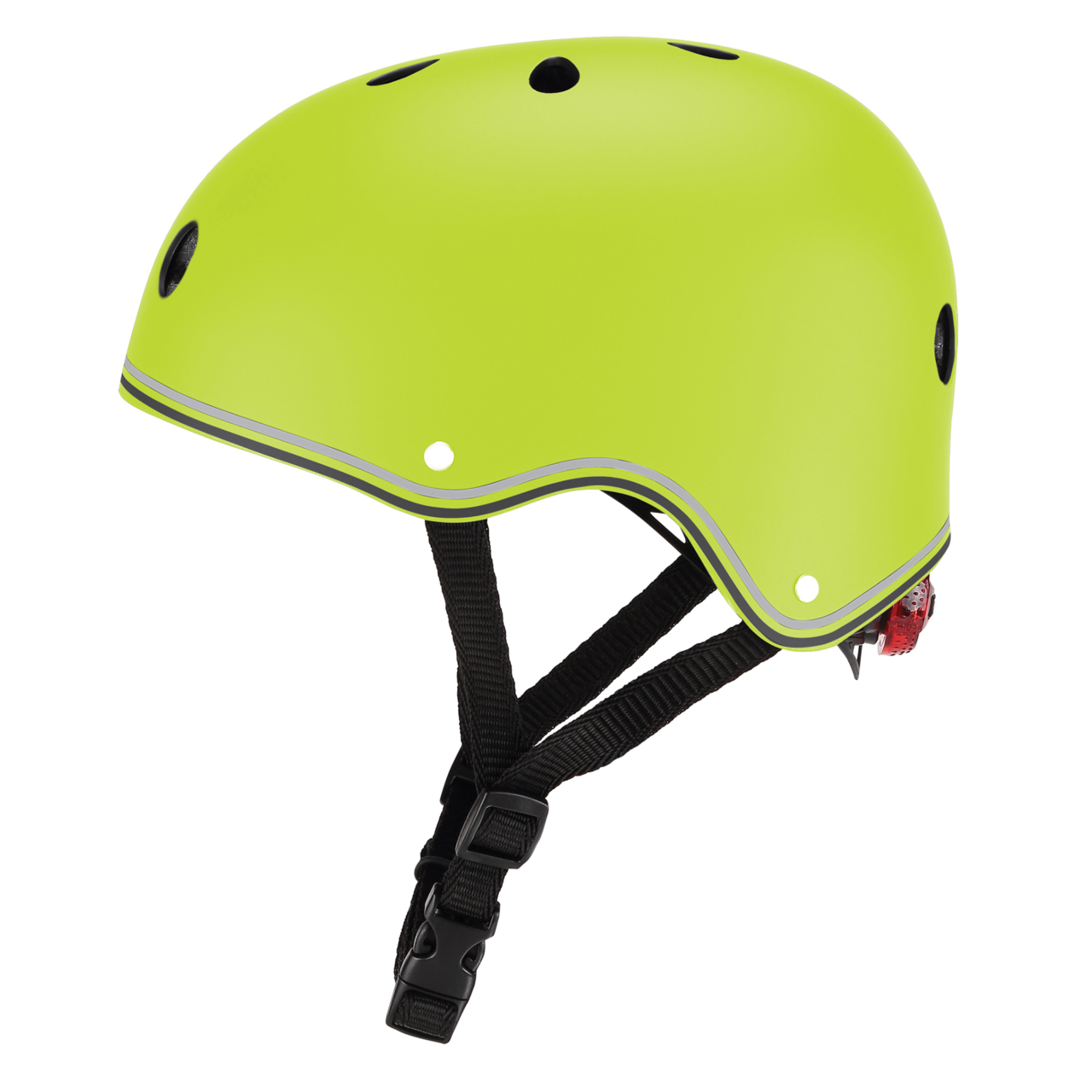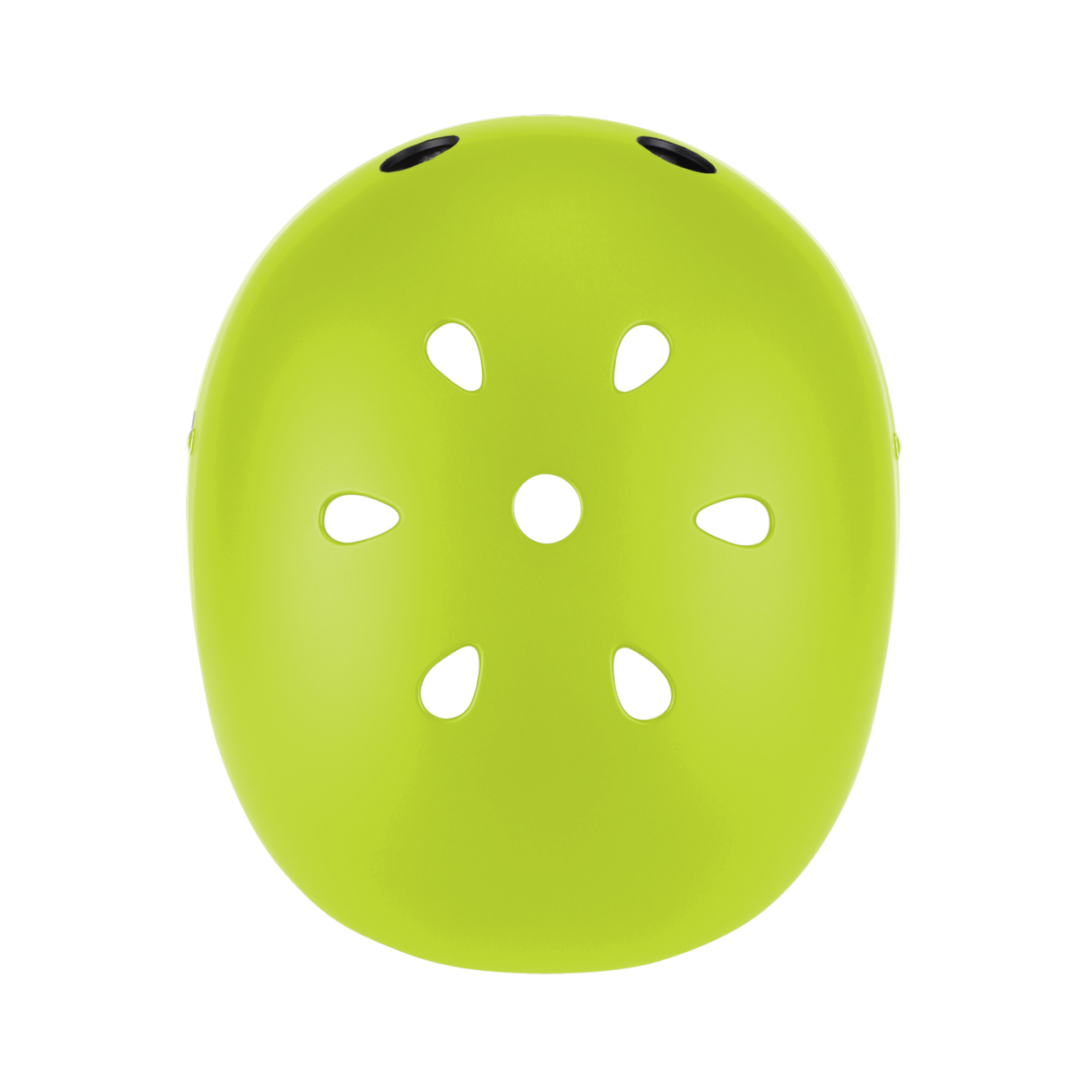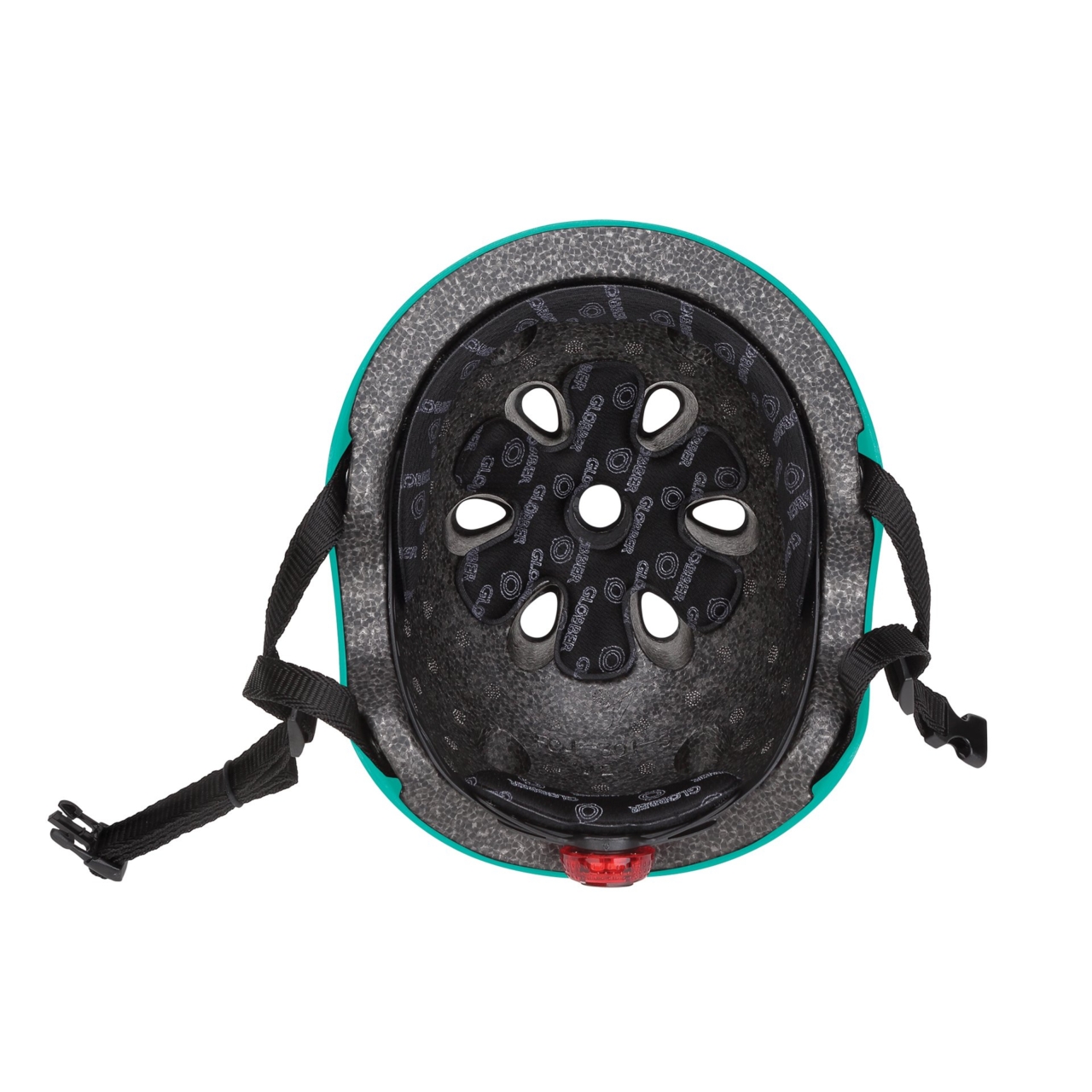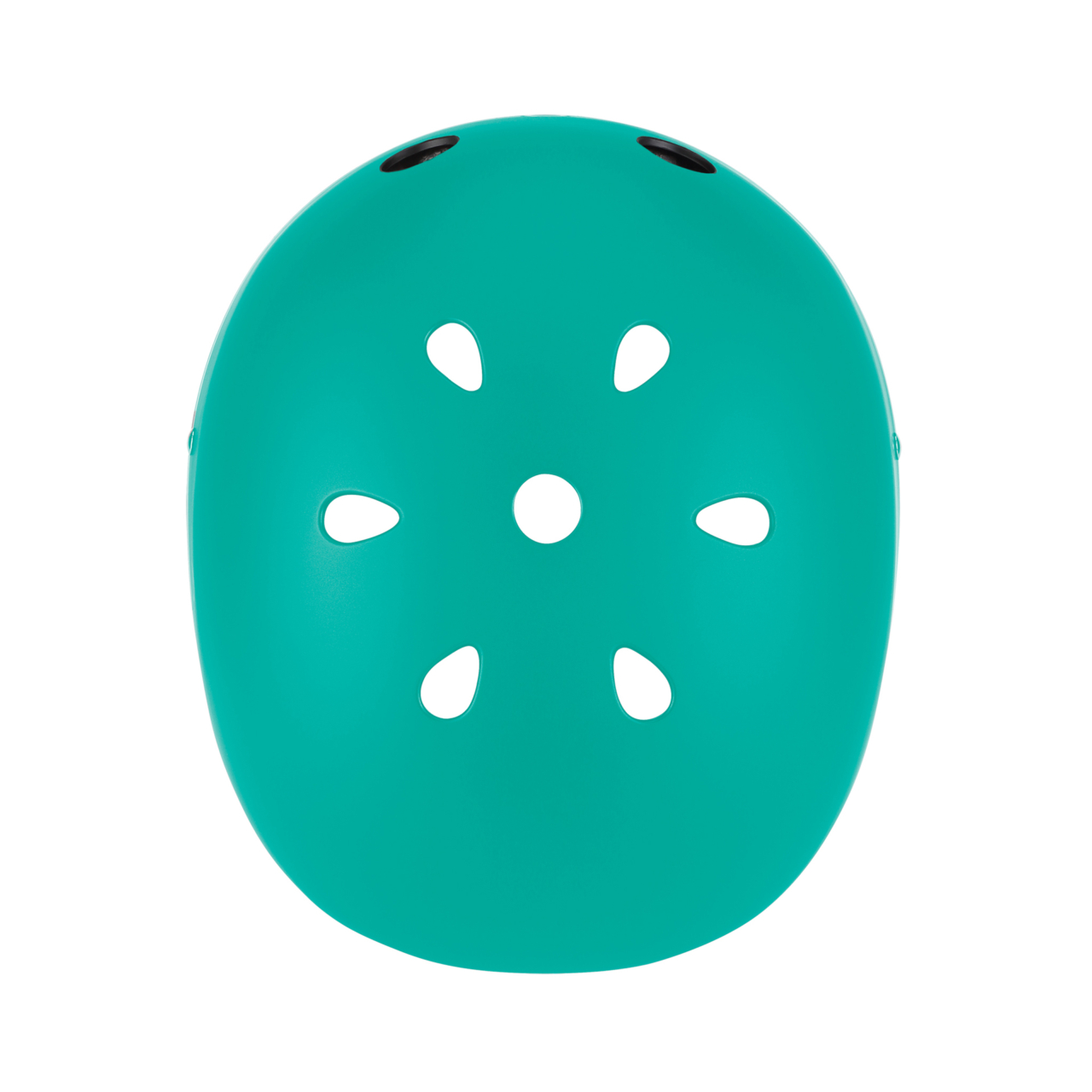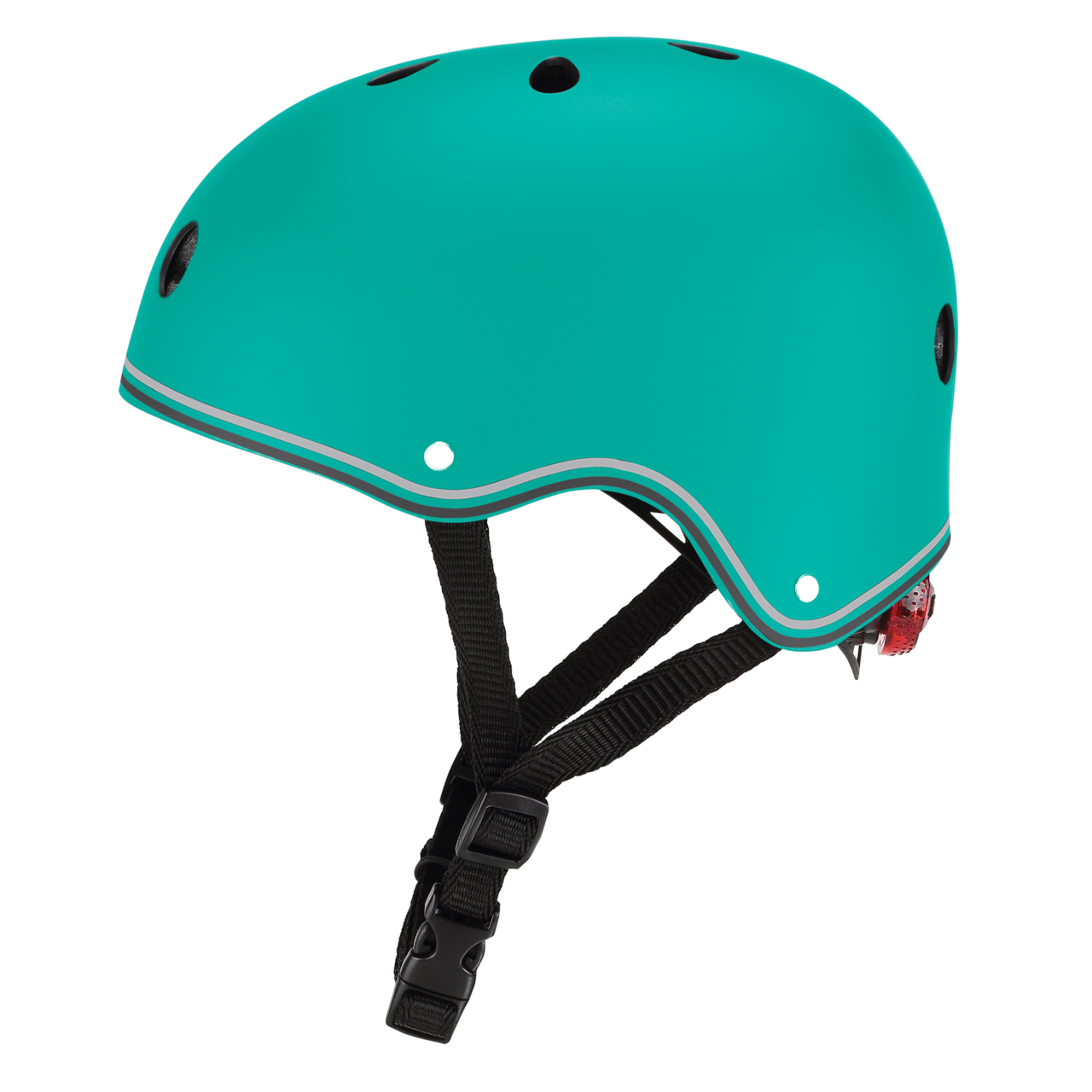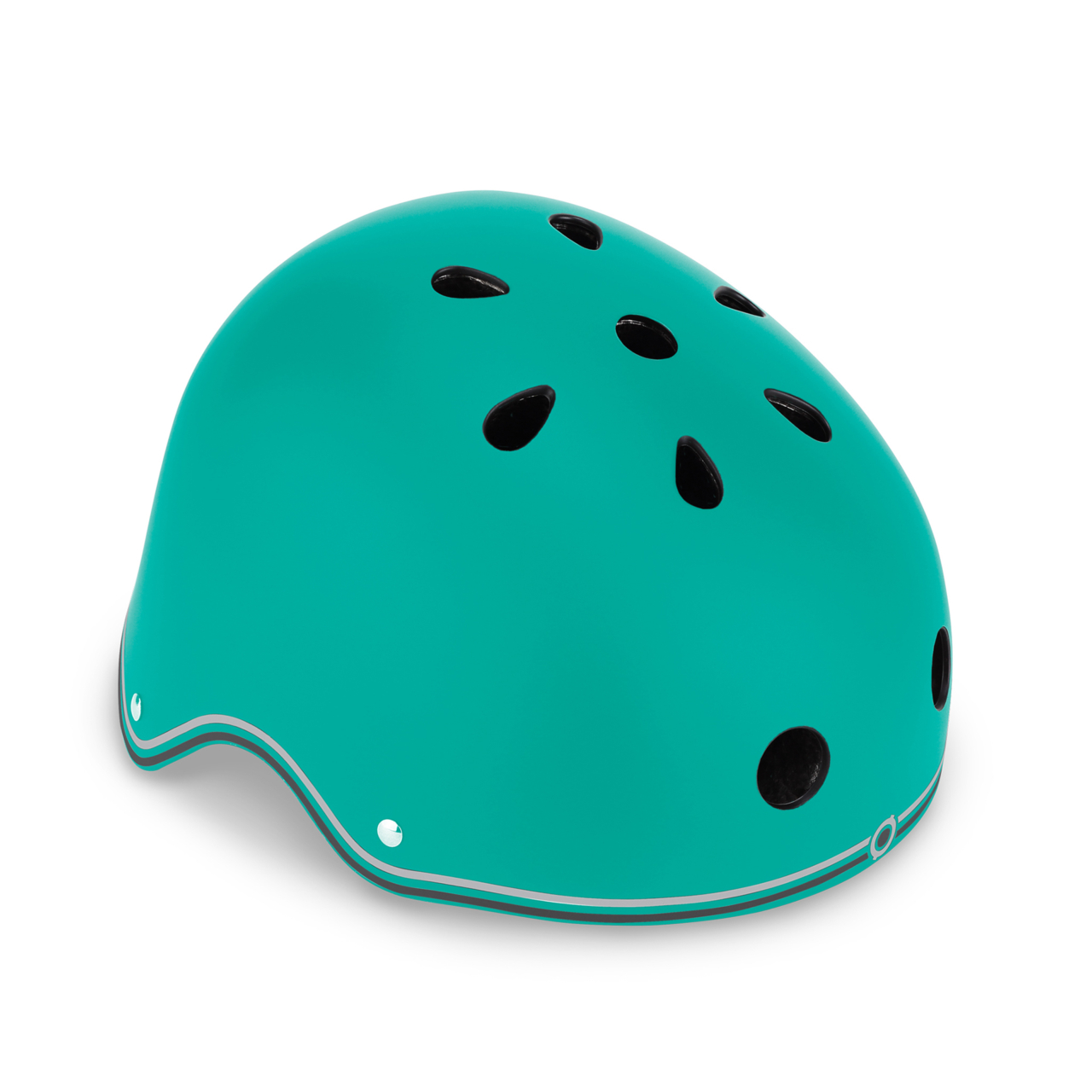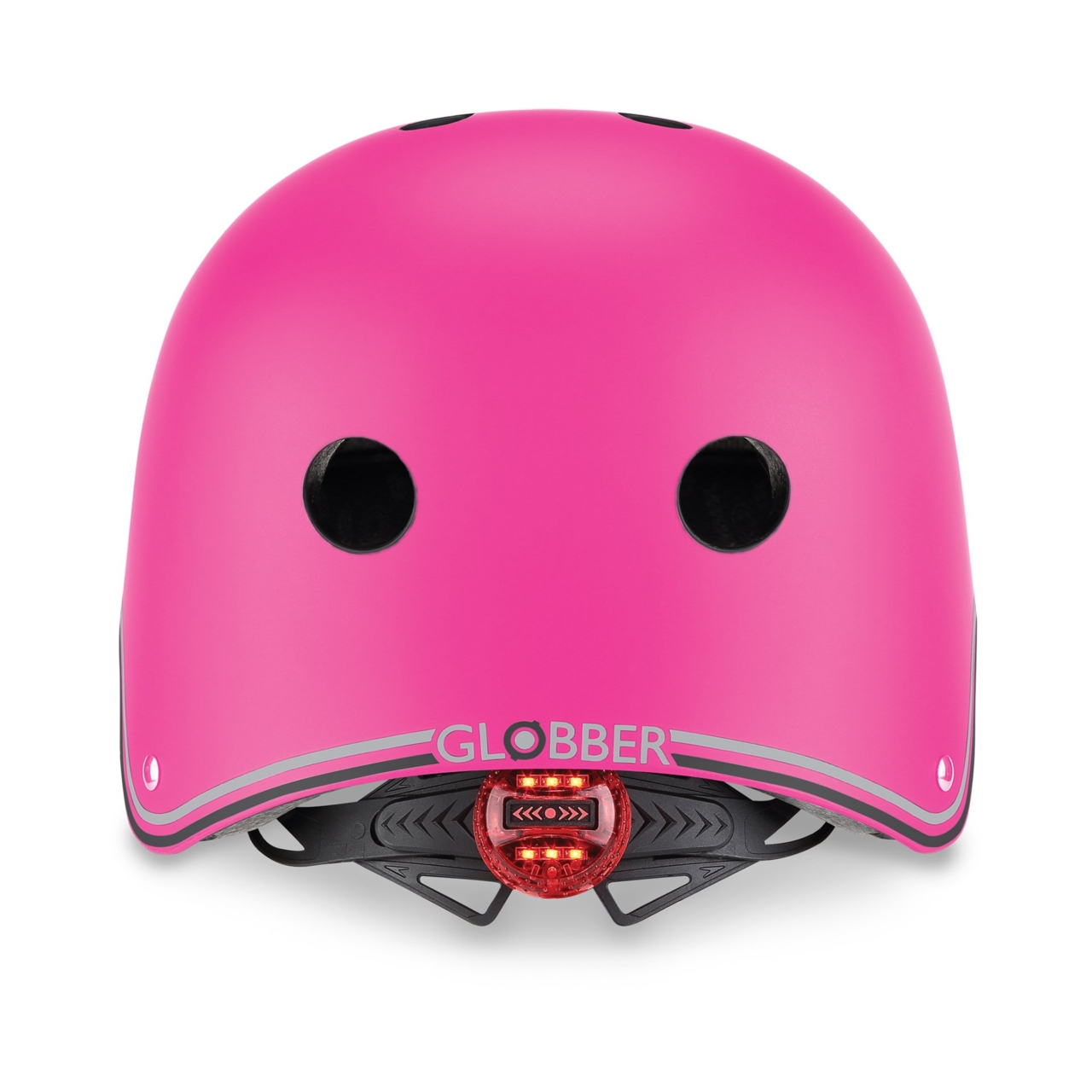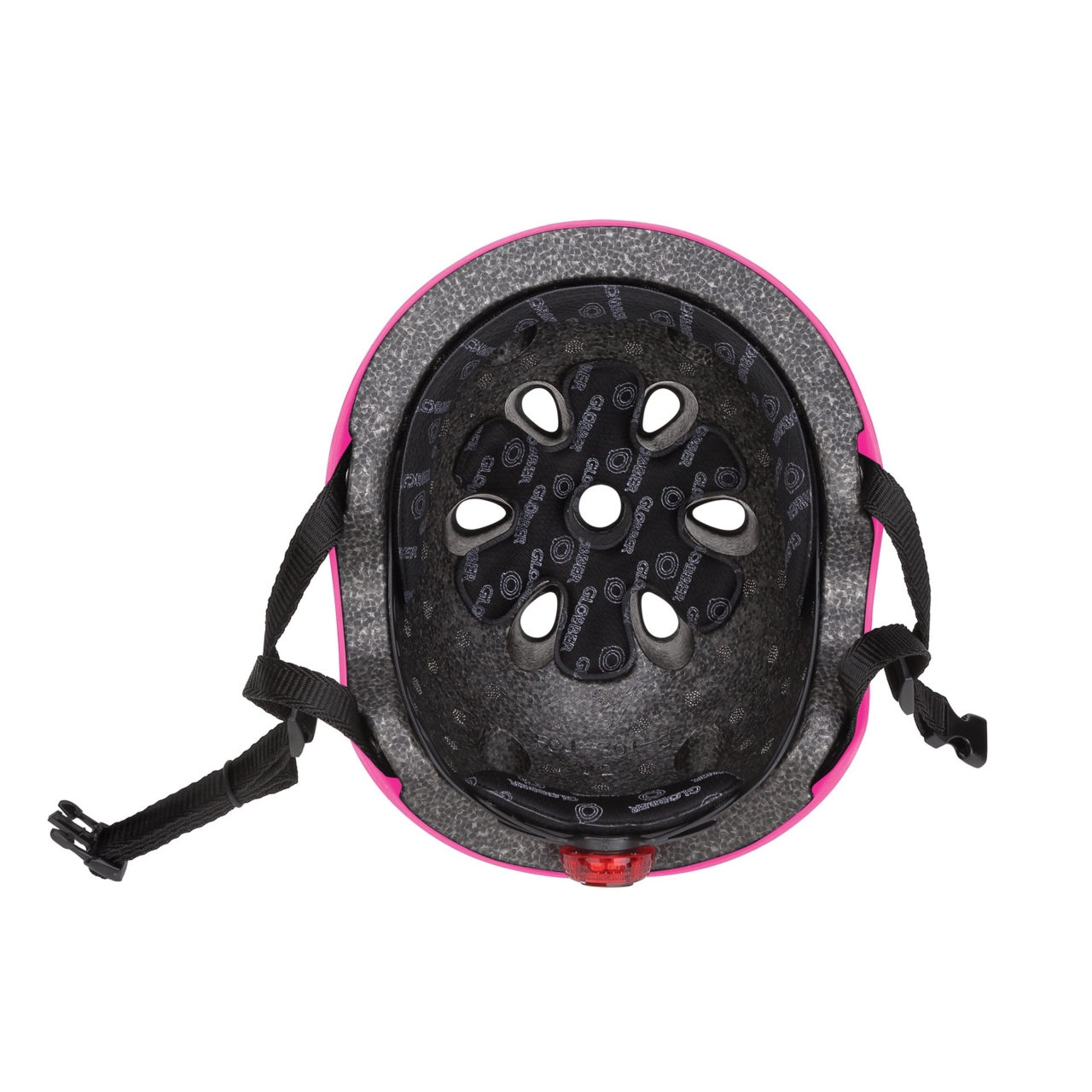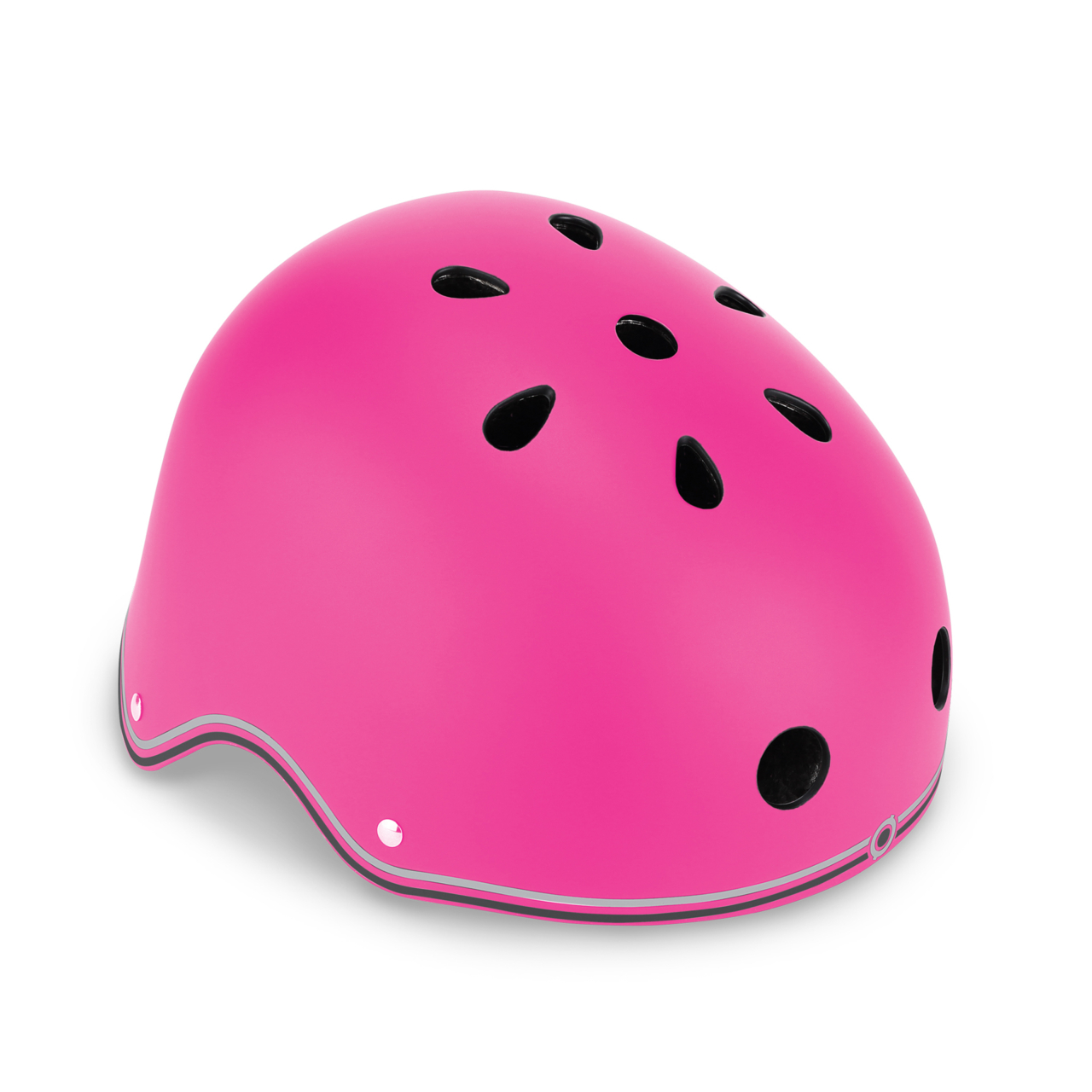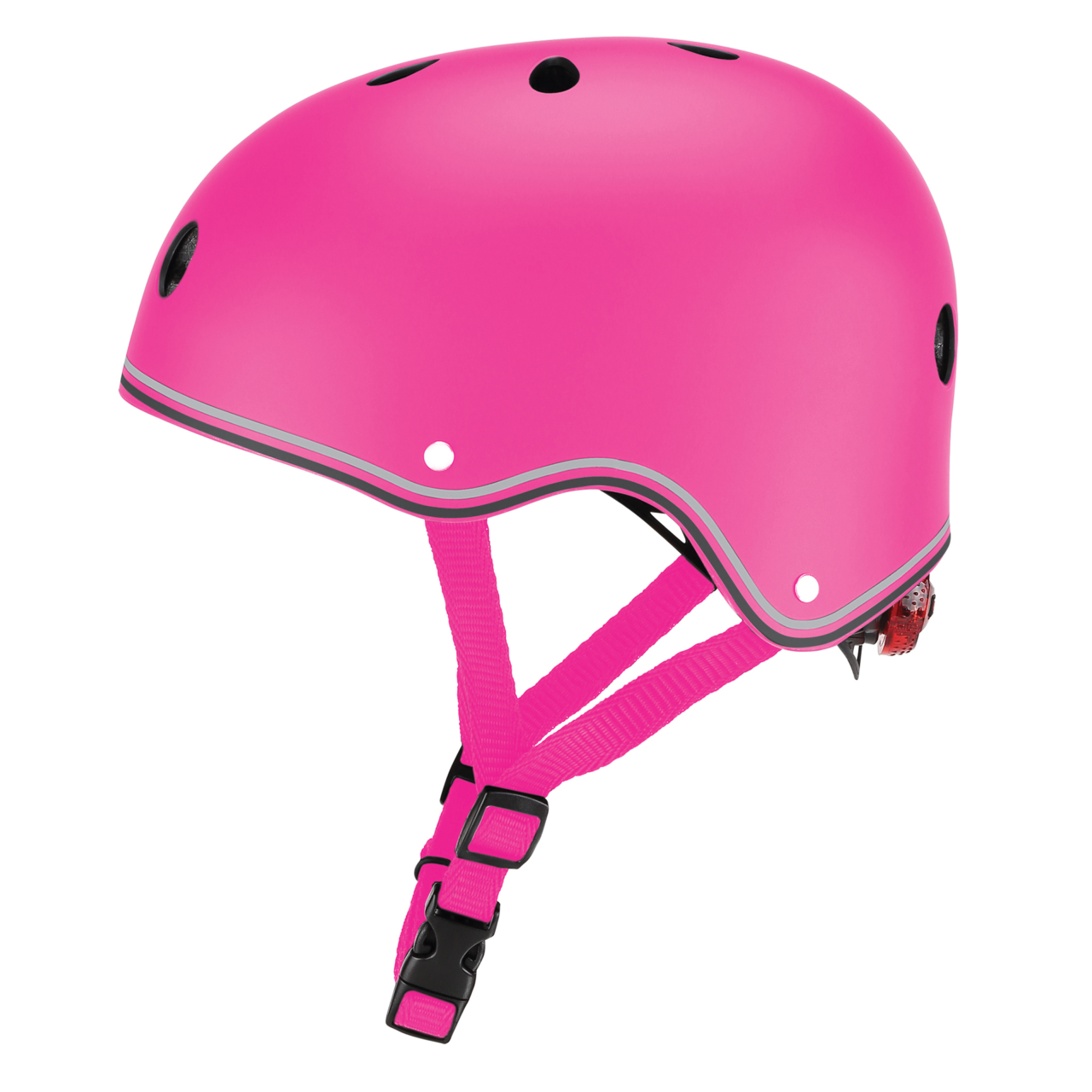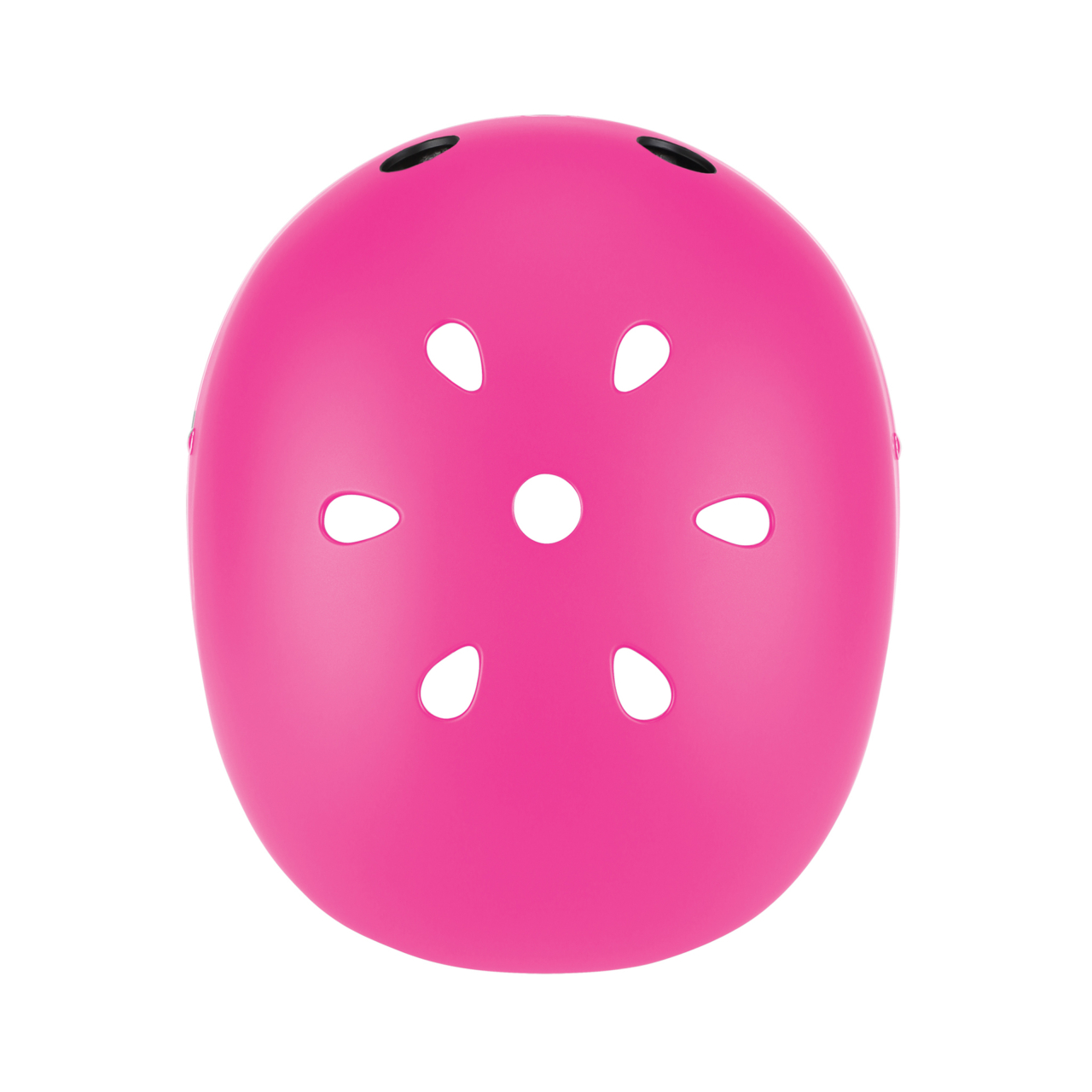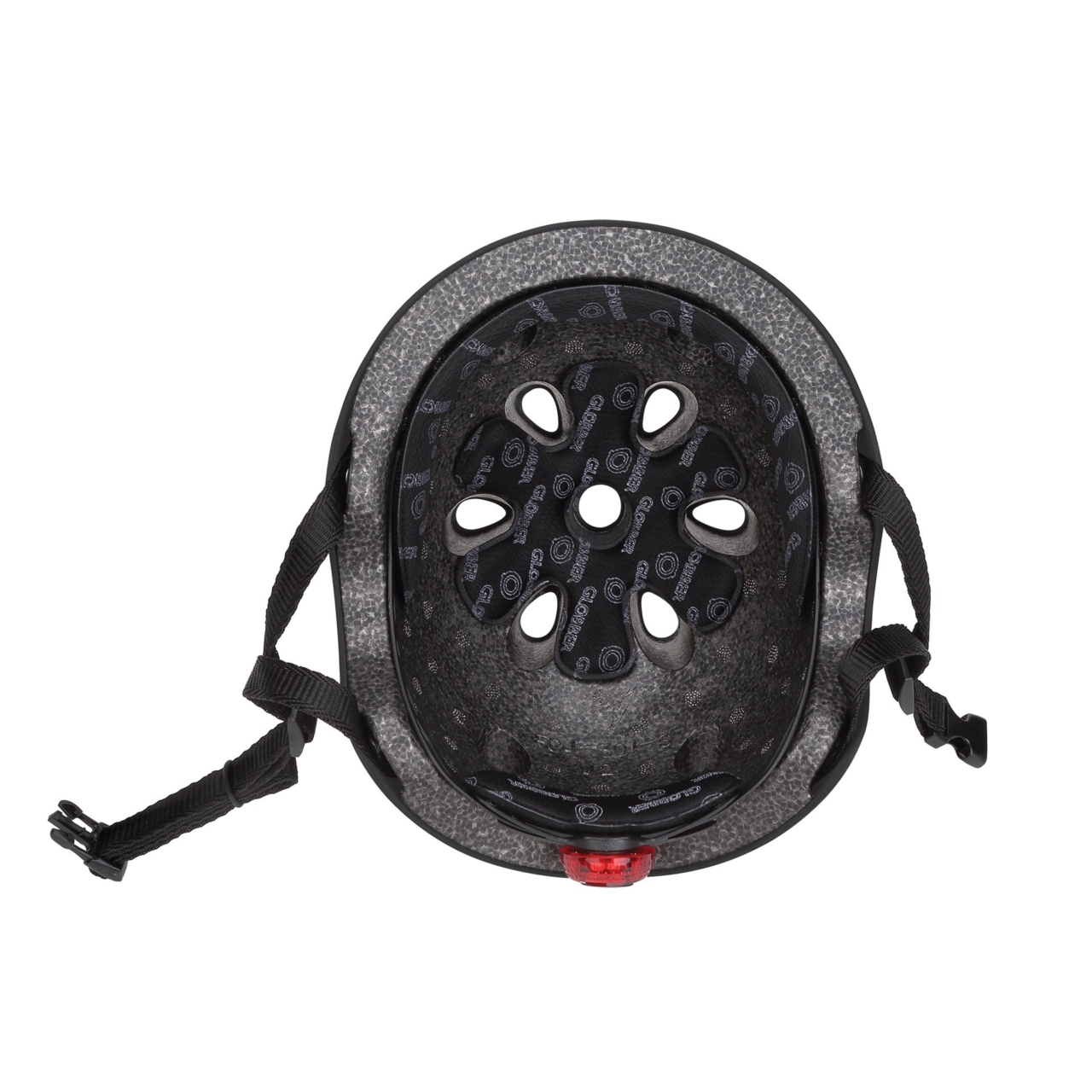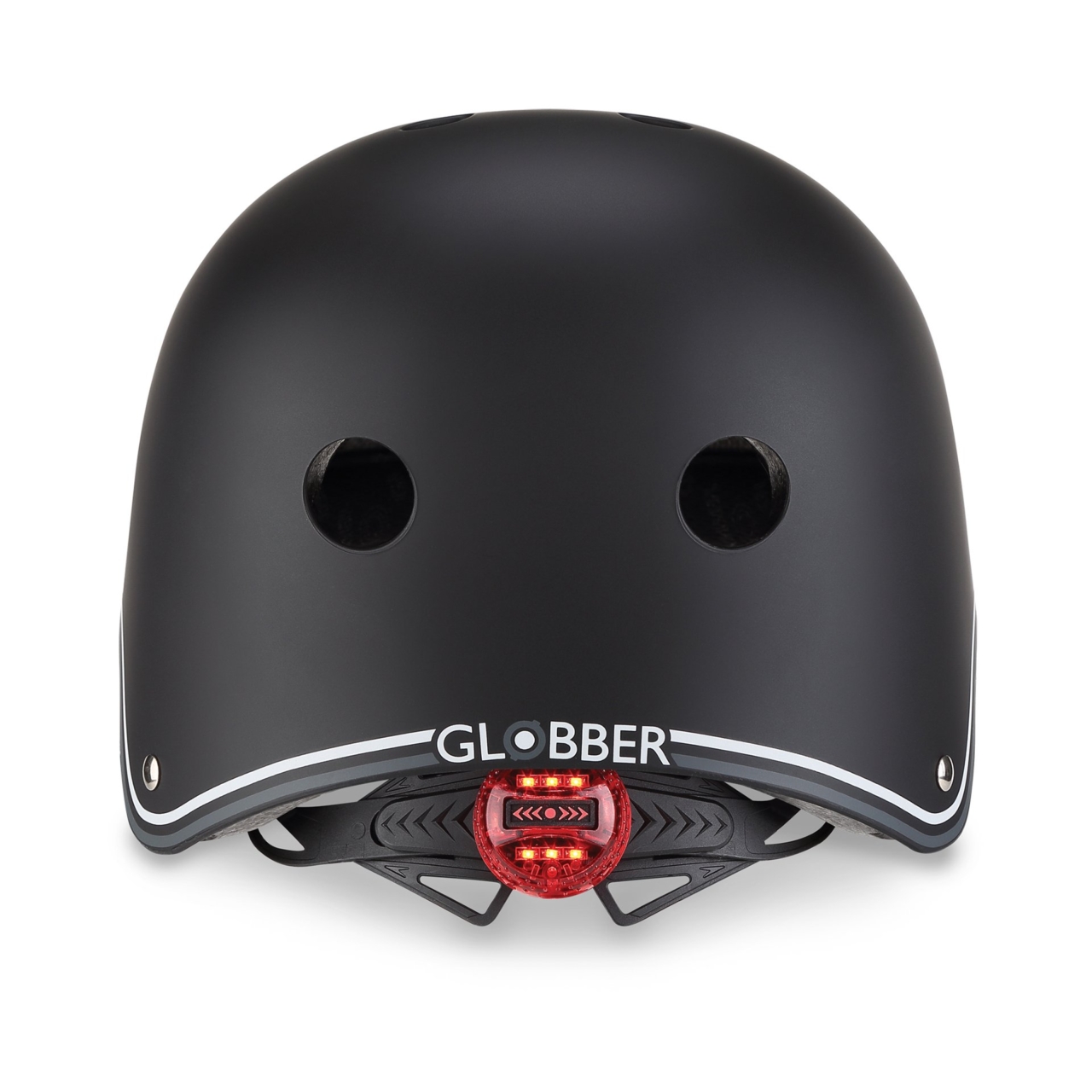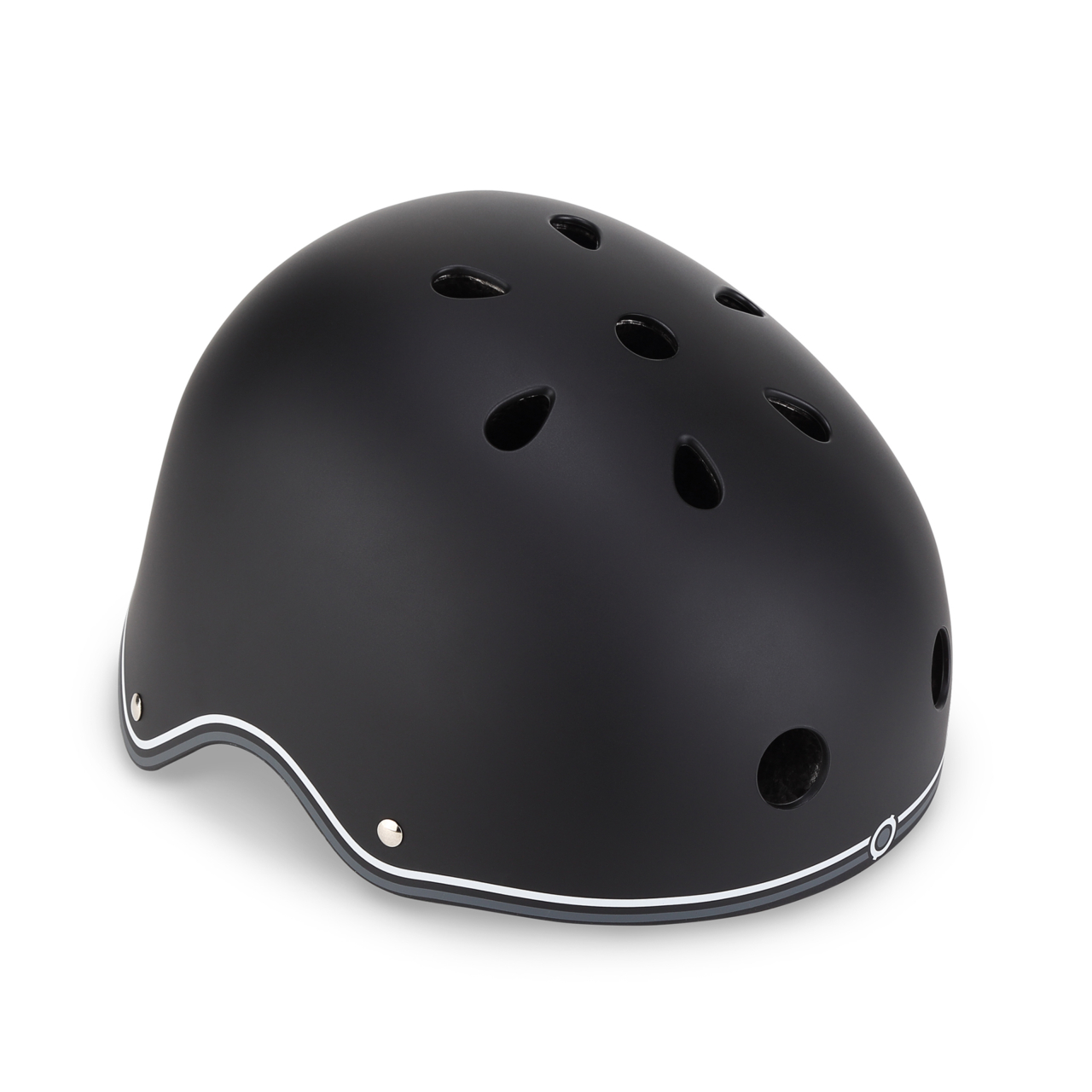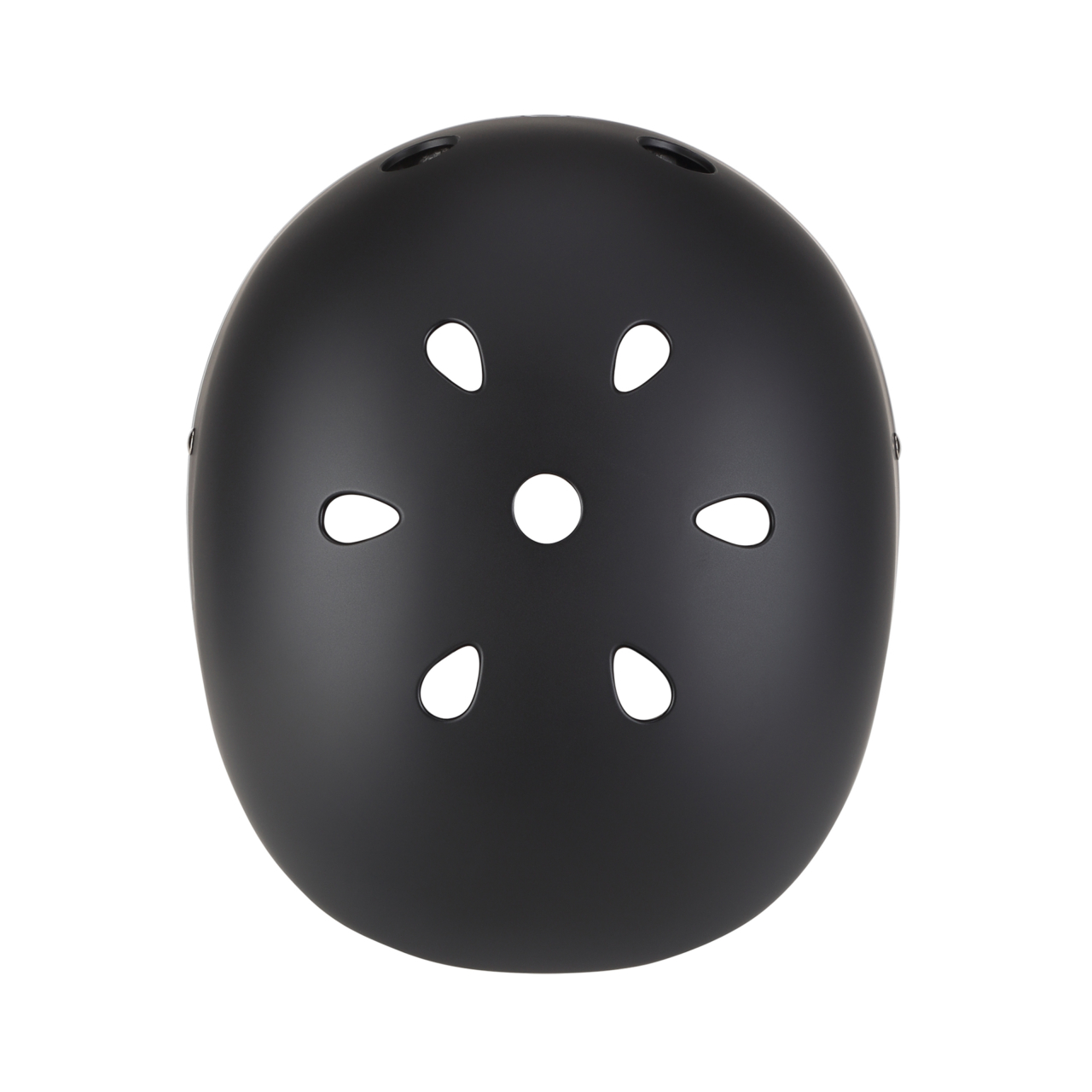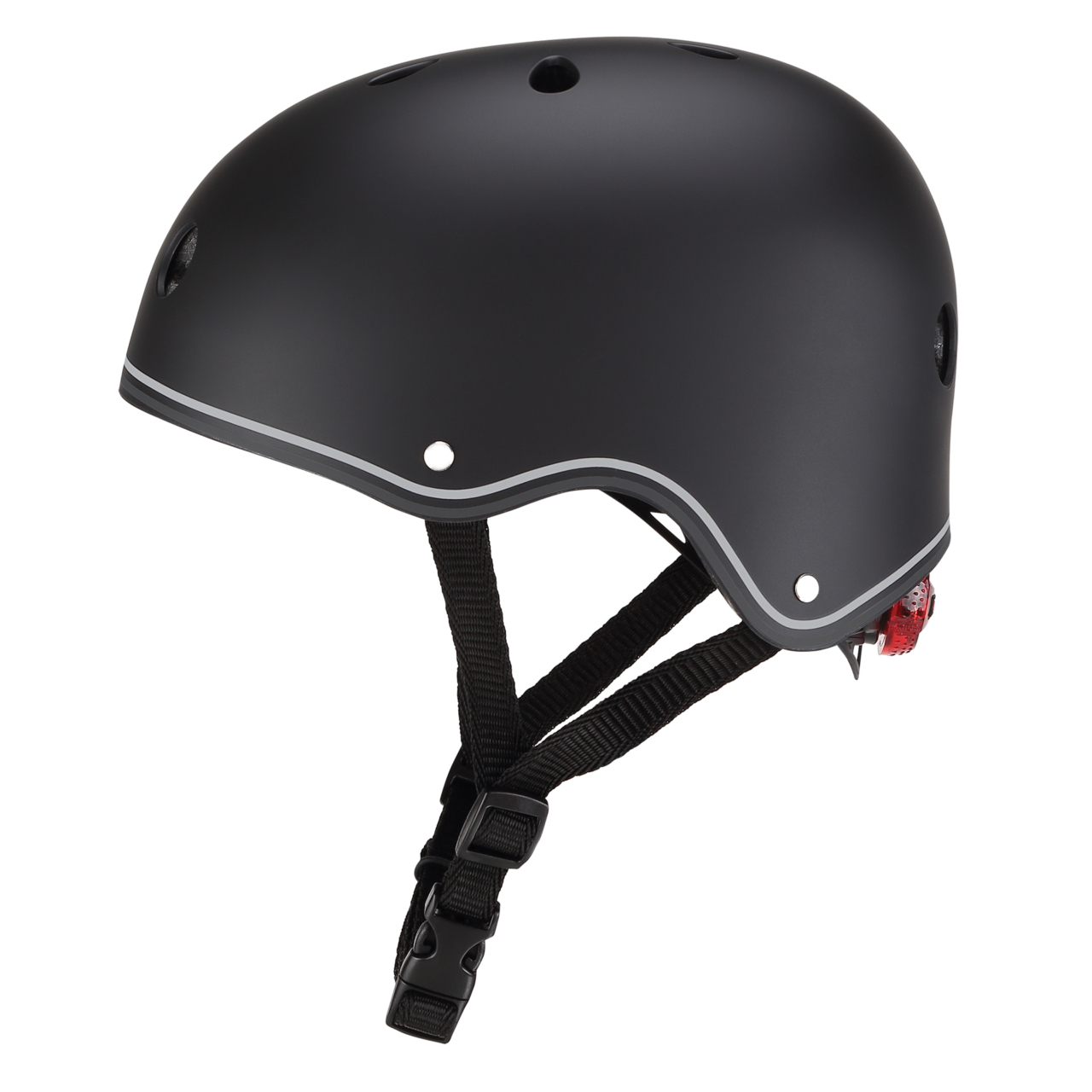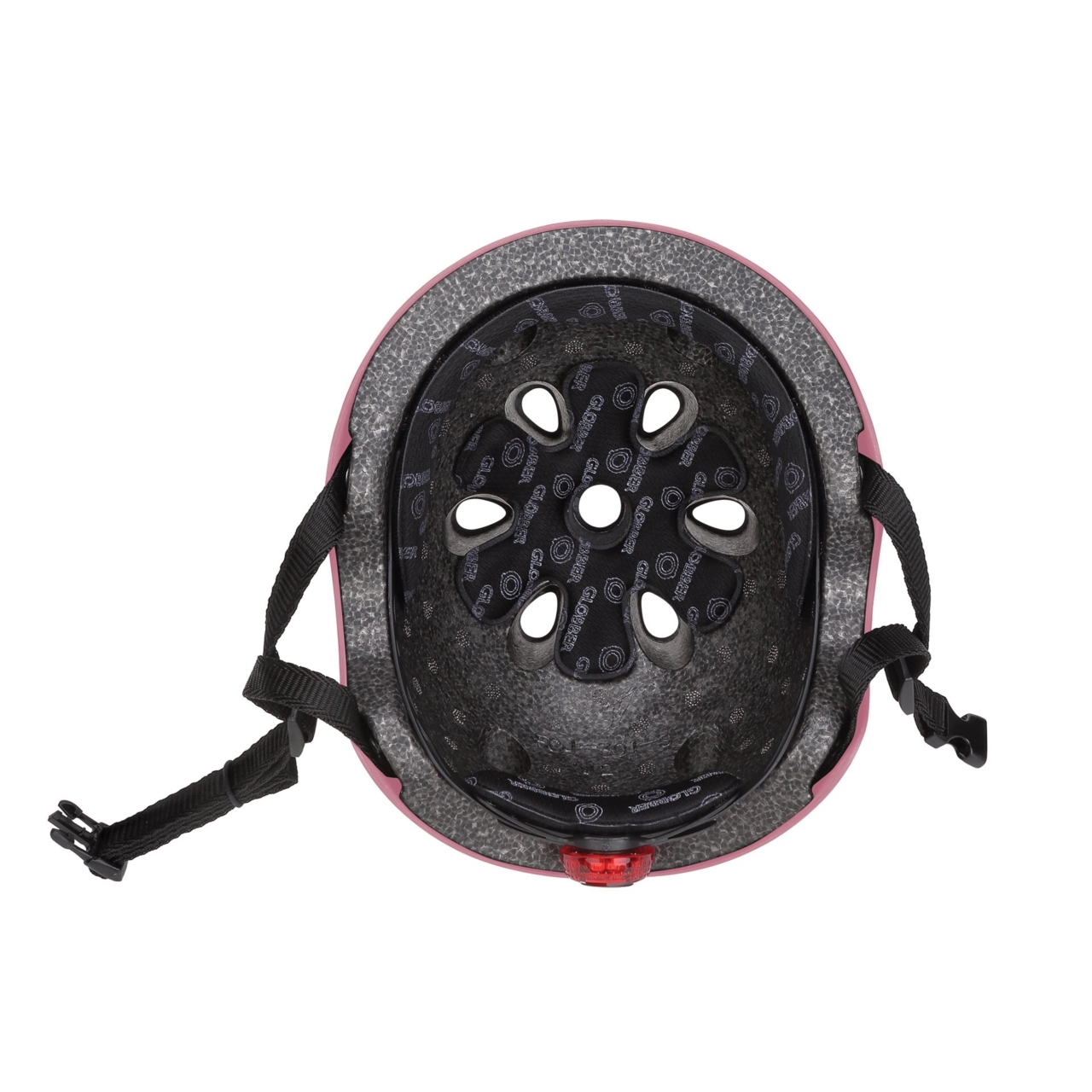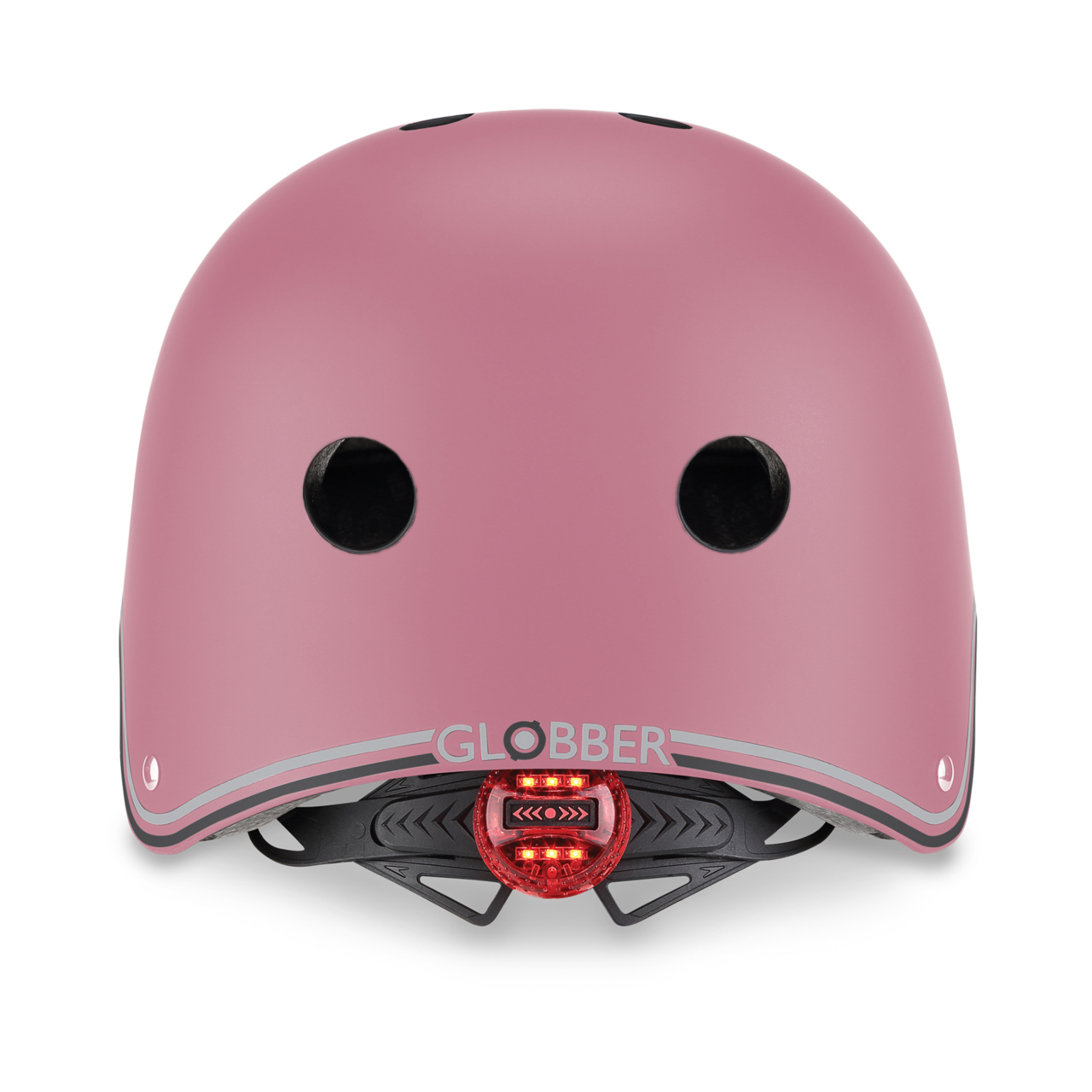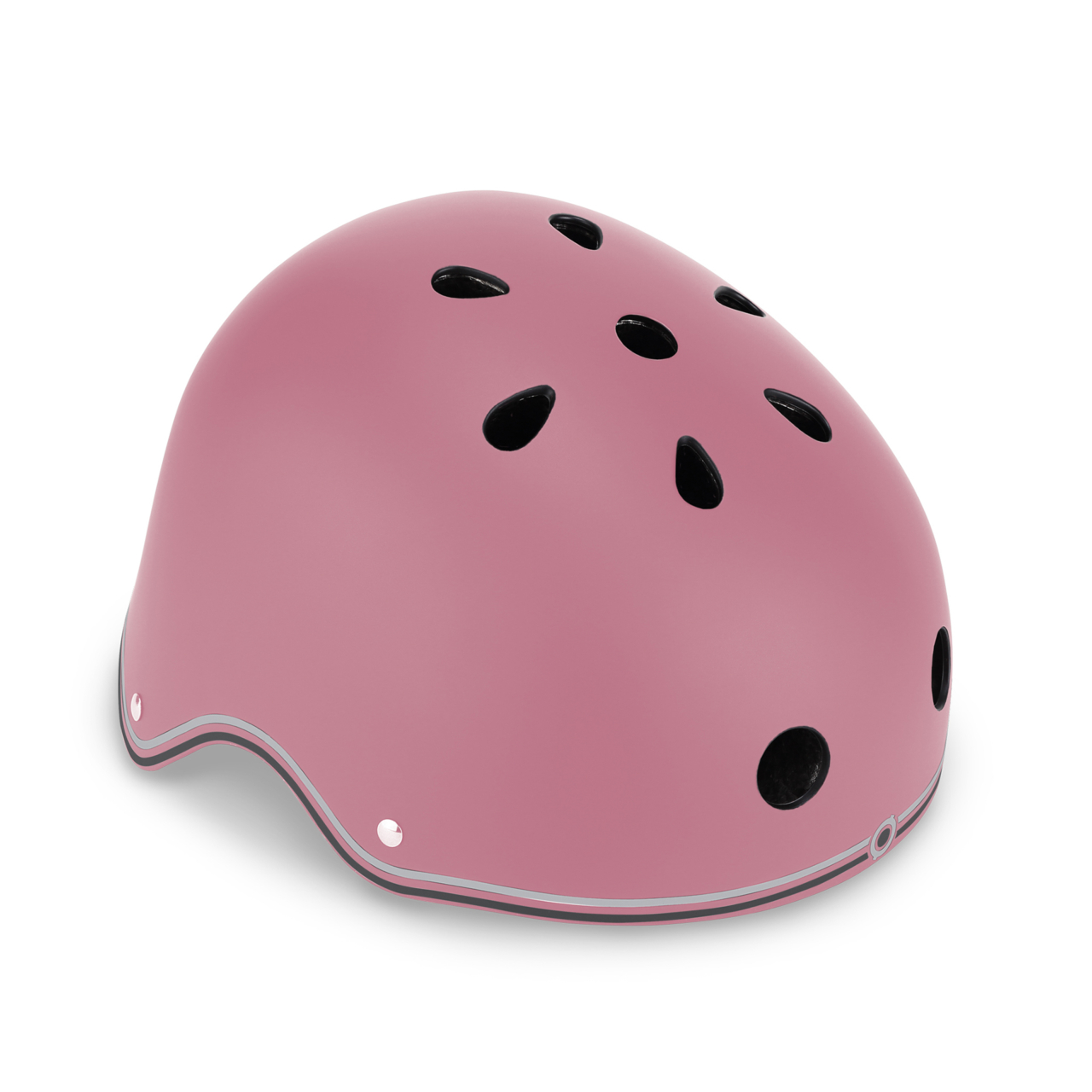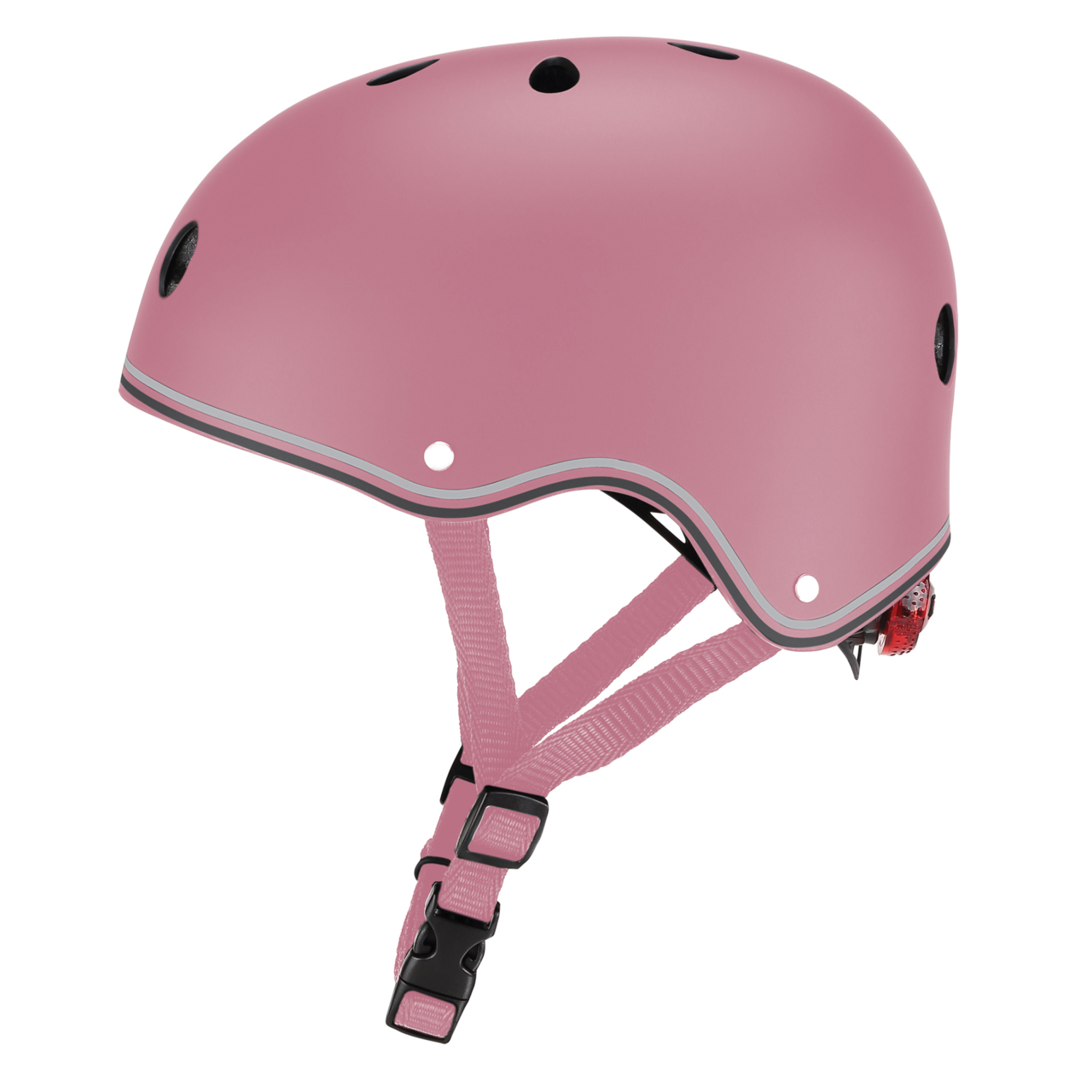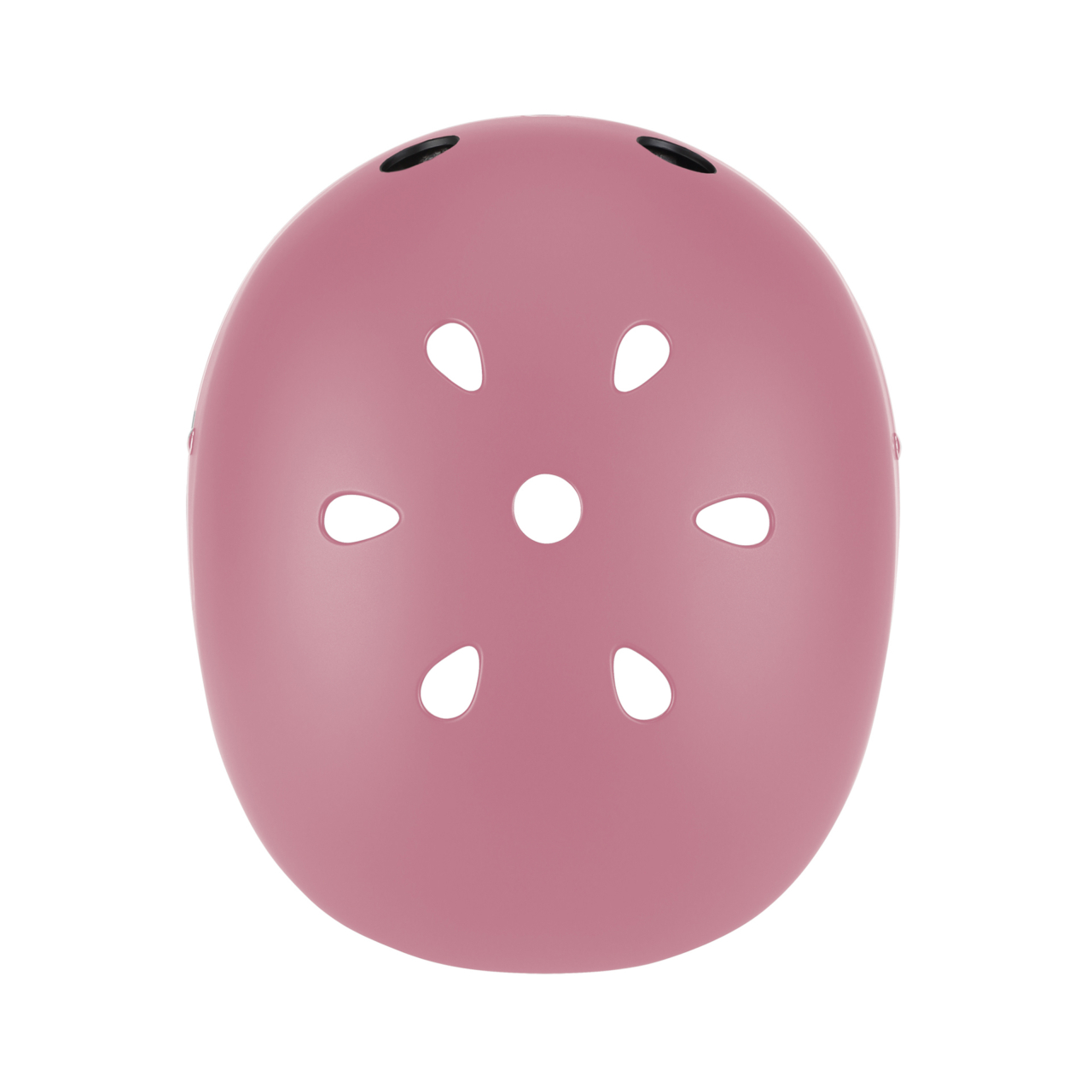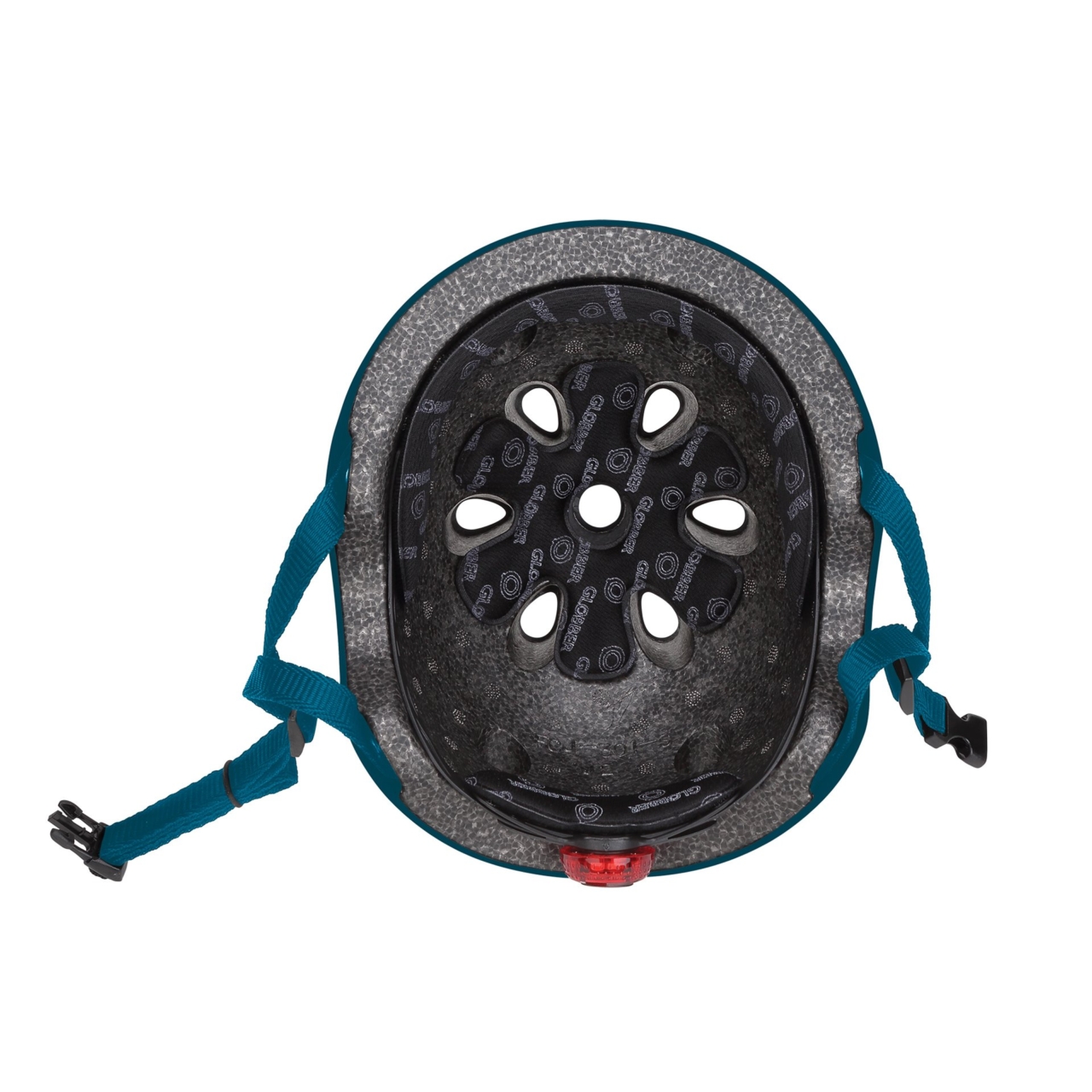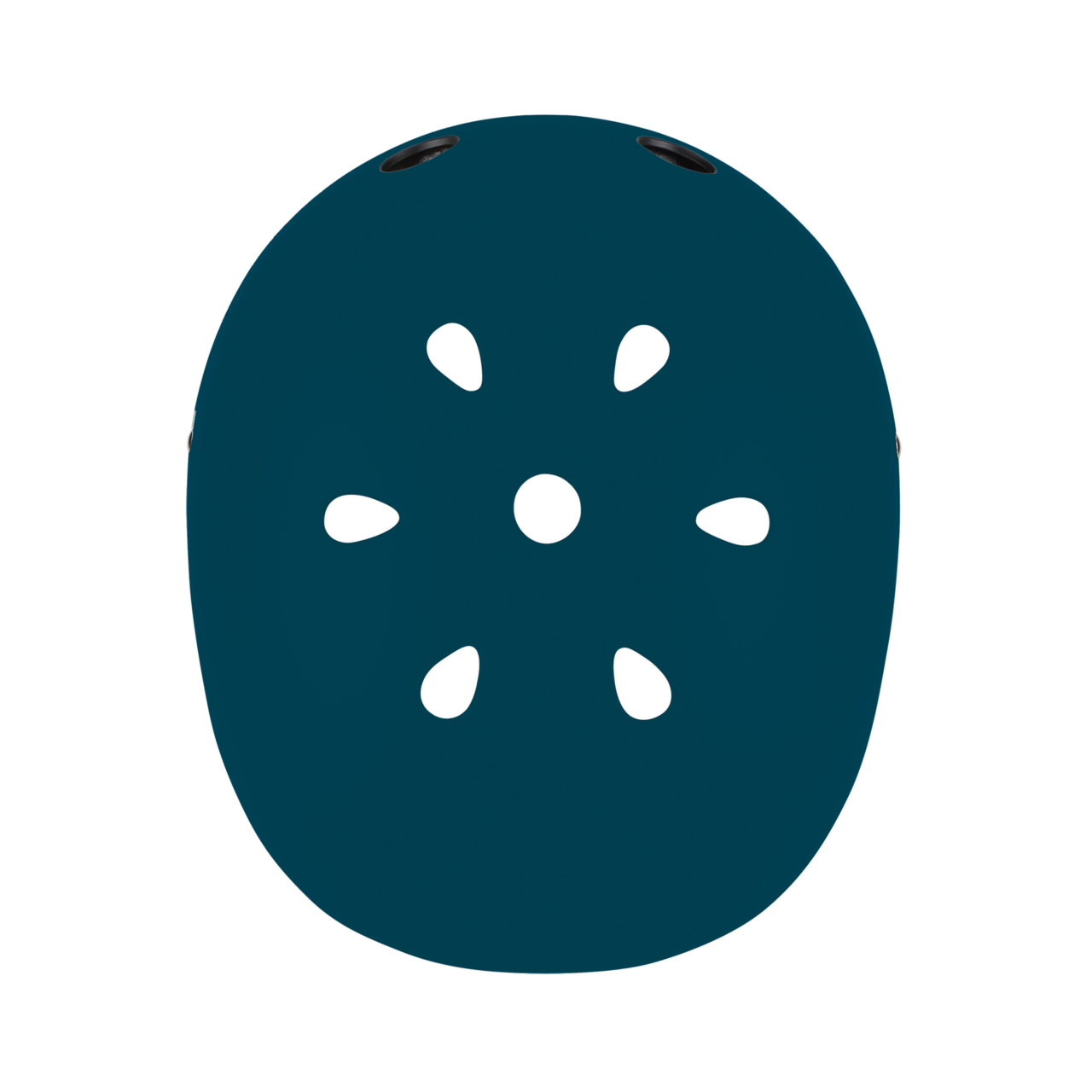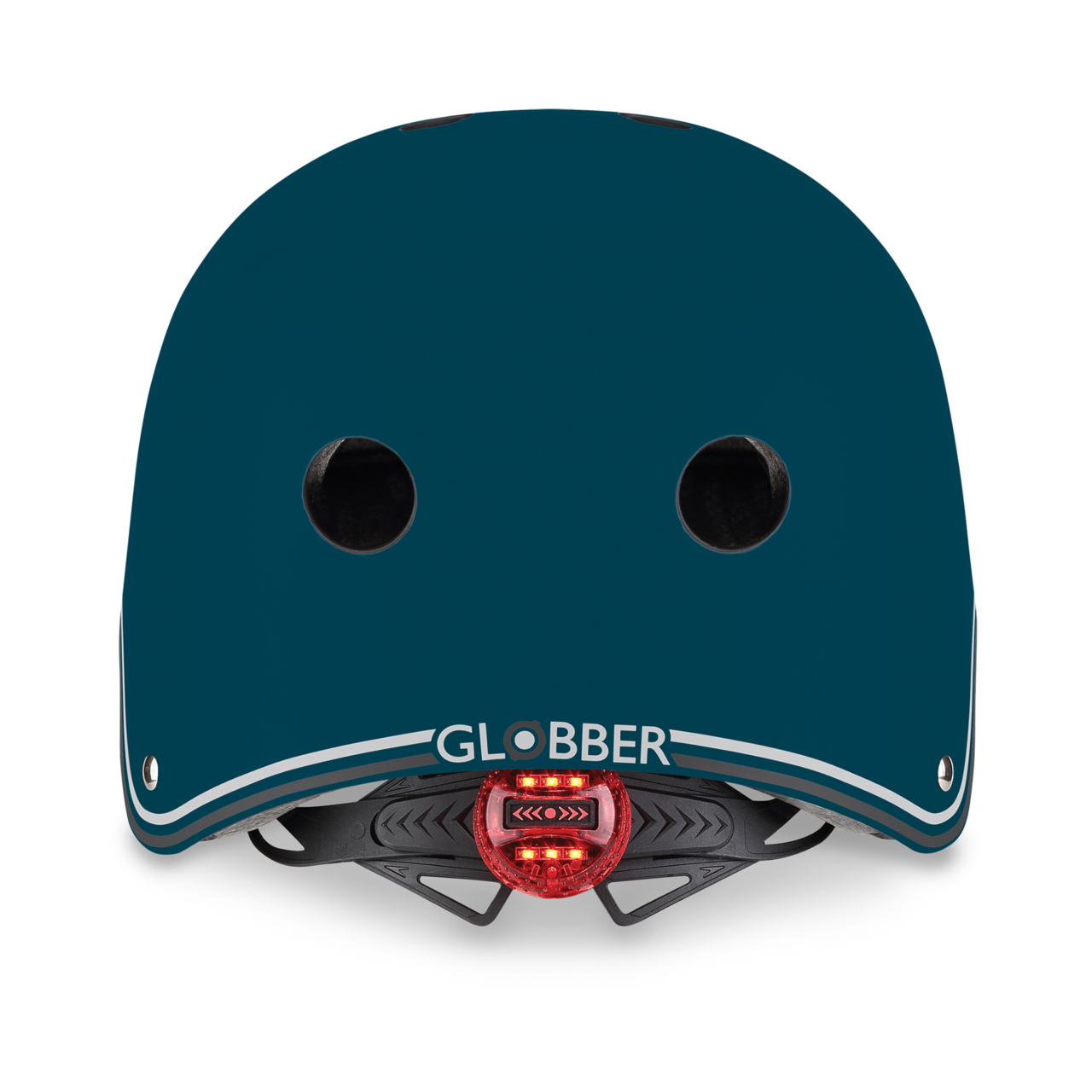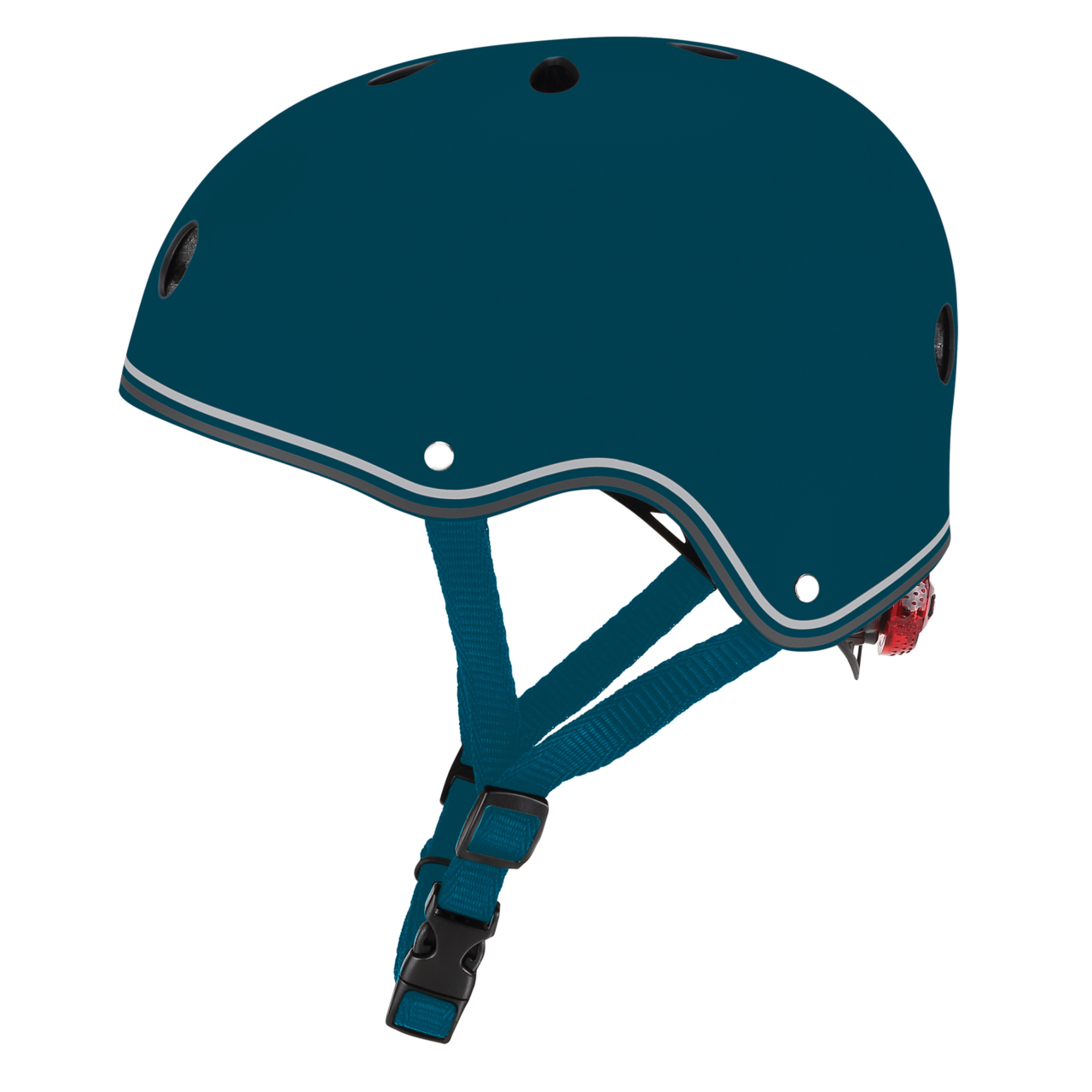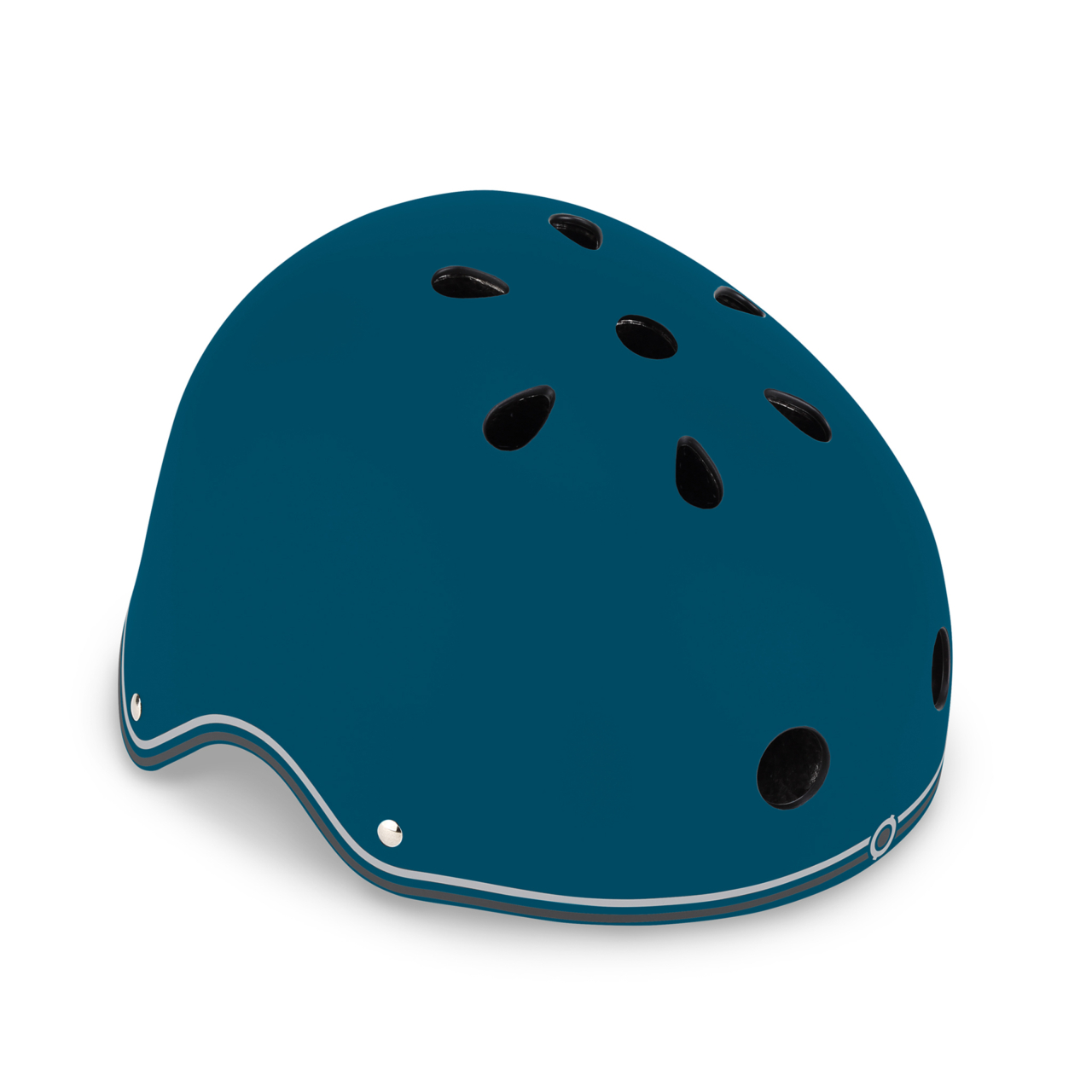 KIDS HELMET XS/S (48-53cm)
Resistant ABS helmet shell comes with impact-absorbing EPS foam liner, 7mm sealed foam pads and a chin pad, for excellent protection and comfort. Best scooter helmets for kids (XS-S; 48-53cm*) are available in 6 colours; navy blue helmet; sky blue helmet; red helmet; lime green helmet; pink helmet; and black helmet. Easily adjust the helmet […]
| | |
| --- | --- |
| Color | Black, Deep Pastel Pink, Emerald Green, Lime Green, Navy Blue, Neon Pink, Petrol Blue, Red, Sky Blue, Violet |
| Product badges | Adjustable, Comfortable, LED, Safe |
| Product categories | Protective Gear: Helmets, Knee & Elbow Pads |
All Globber items purchased are guaranteed against manufacturing defects for a period of 2 years from the date of purchase. E-scooter batteries are covered by a 1-year warranty from the date of purchase. Wear & tear items, including but not limited to wheels, bearings, grip tape, handlebar grips & 2-wheel rear brakes are excluded from our 2-year warranty.
Product Details
Resistant ABS helmet shell comes with impact-absorbing EPS foam liner, 7mm sealed foam pads and a chin pad, for excellent protection and comfort.
Best scooter helmets for kids (XS-S; 48-53cm*) are available in 6 colours; navy blue helmet; sky blue helmet; red helmet; lime green helmet; pink helmet; and black helmet. Easily adjust the helmet size with the rear knob.
Safe kids' scooter helmet has 6 rear battery-powered LED lights, which flash in 3 different modes (on / flash / fast flash) for maximum visibility and extra-safety.
*Make sure you follow our instructions on how to fit a helmet on your child.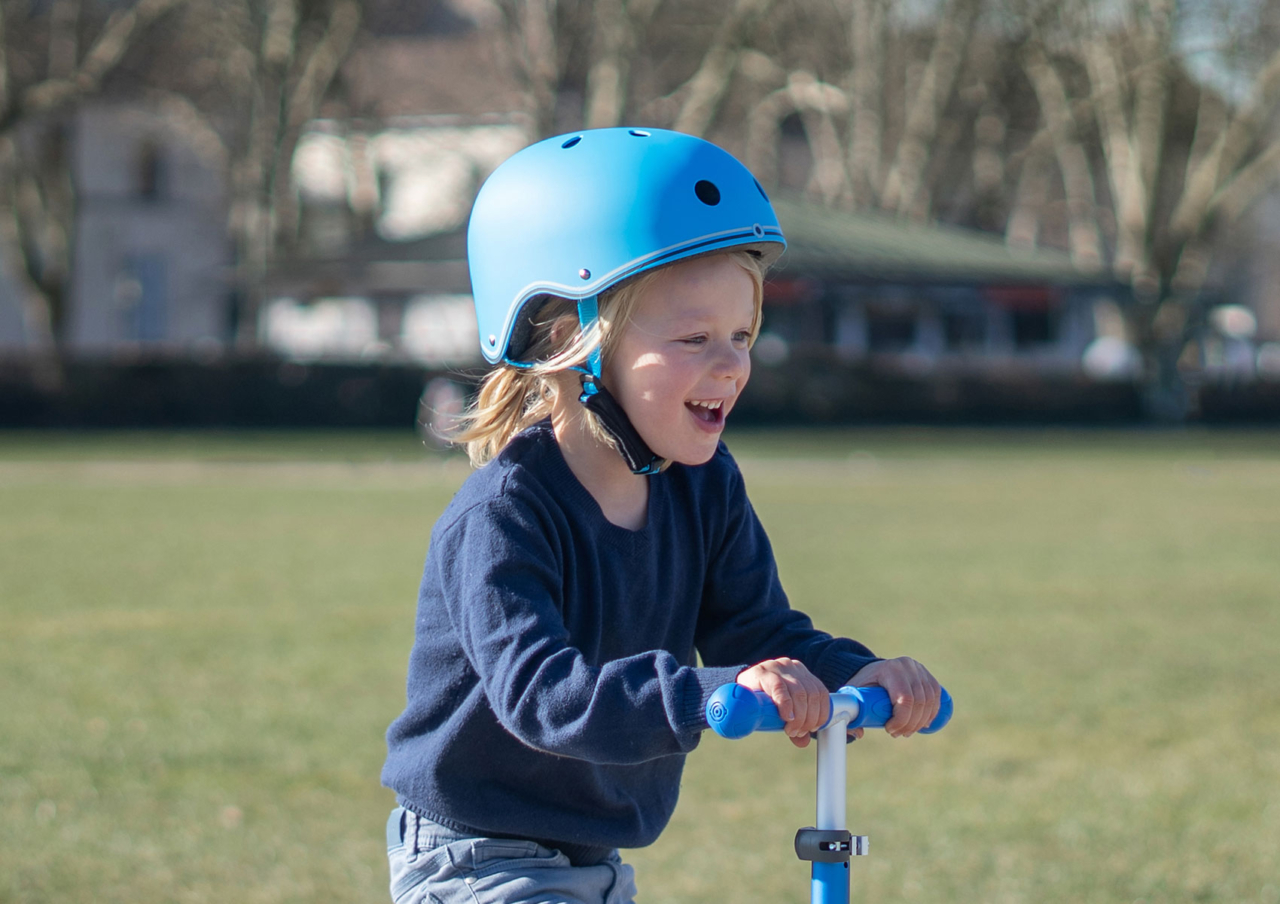 New Kids Scooter Helmet Design
Our children's scooter helmets now come with extra safety features and a comfy chin pad in a new size (XS-S; 48-53cm) for kids to safely enjoy scooting for hours on their matching PRIMO 3-wheel scooters!
High Visibility for Maximum Safety
Our kids' helmets have 6 battery-powered rear LEDs, which flash in 3 different modes for extra visibility and safety.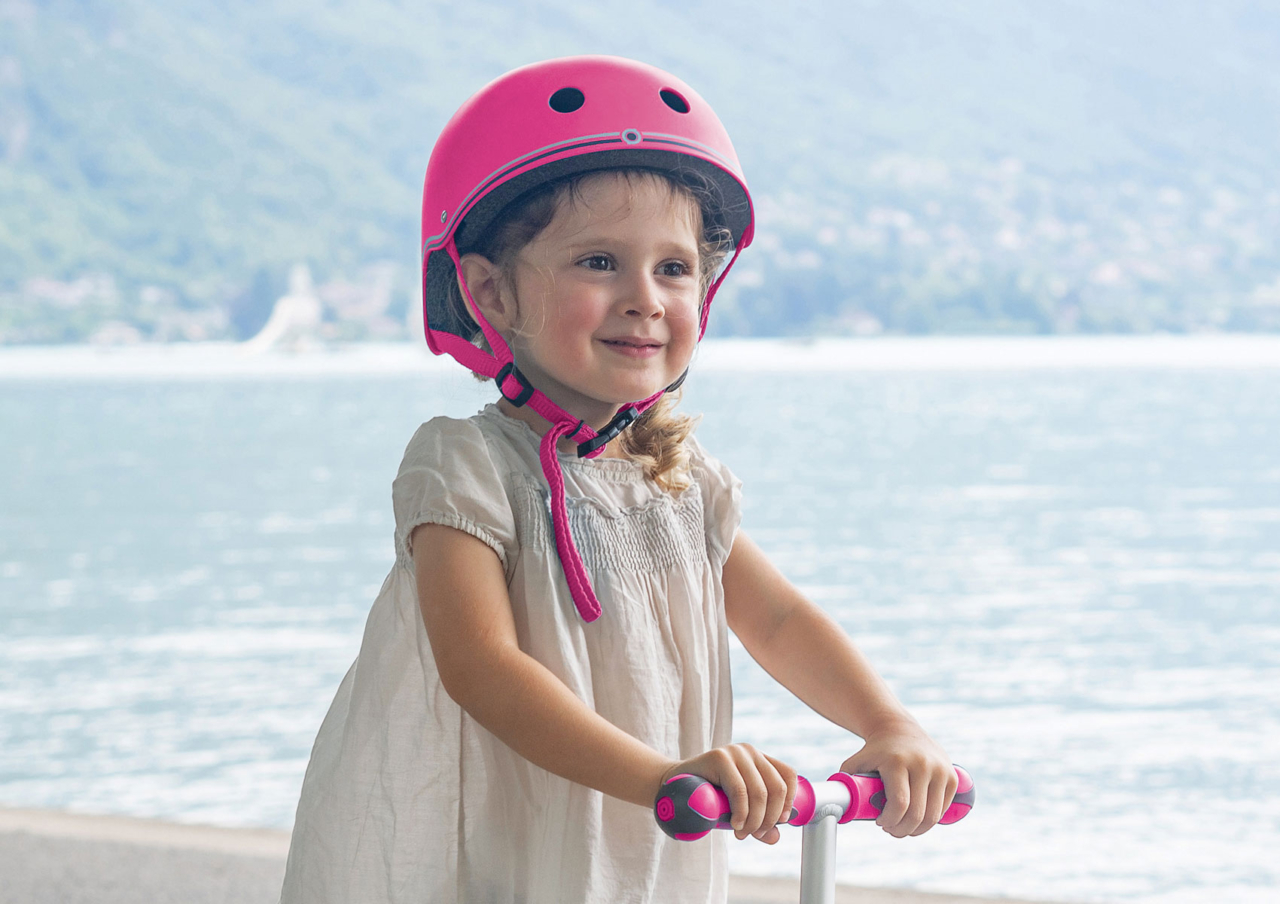 Best Fit for Your Kid
You can easily adjust the size of our scooter helmets for kids using the rear knob. Our kids' helmets also come with 7mm sealed pads, a chin pad and adjustable straps on an 11 air vent helmet design to ensure a comfy fit for hours of scooting!
You must be to post a review.