EXPLORER TRIKE 4in1
All-in-one baby tricycle for toddlers aged 10 months+ and balance bike for kids aged 2 to 5 years, for maximum product usage. Toddler tricycle adapts as your child develops with Infant Trike (10-36M), Guided Trike (18-36M), Training Trike (24-36M) and Balance Bike (2-5Y) included. 
Patented wheel mechanism easily allows you to turn the toddler trike into a kids balance bike without the need of any tools, for a fast and simple product transformation. 
Safe toddler tricycle for boys and girls thanks to the 5-point safety harness with soft, comfortable shoulder pads, kids footrest, high-back seat and safety bar (Infant Trike mode). 
Watch the film to find out more about this toddler tricycle and kids balance bike!
EXPLORER TRIKE KIDS' TRICYCLE & BALANCE BIKE PRODUCT FILM
Watch the film to find out how our EXPLORER TRIKE 4in1 transforms from a tricycle to a balance bike for kids!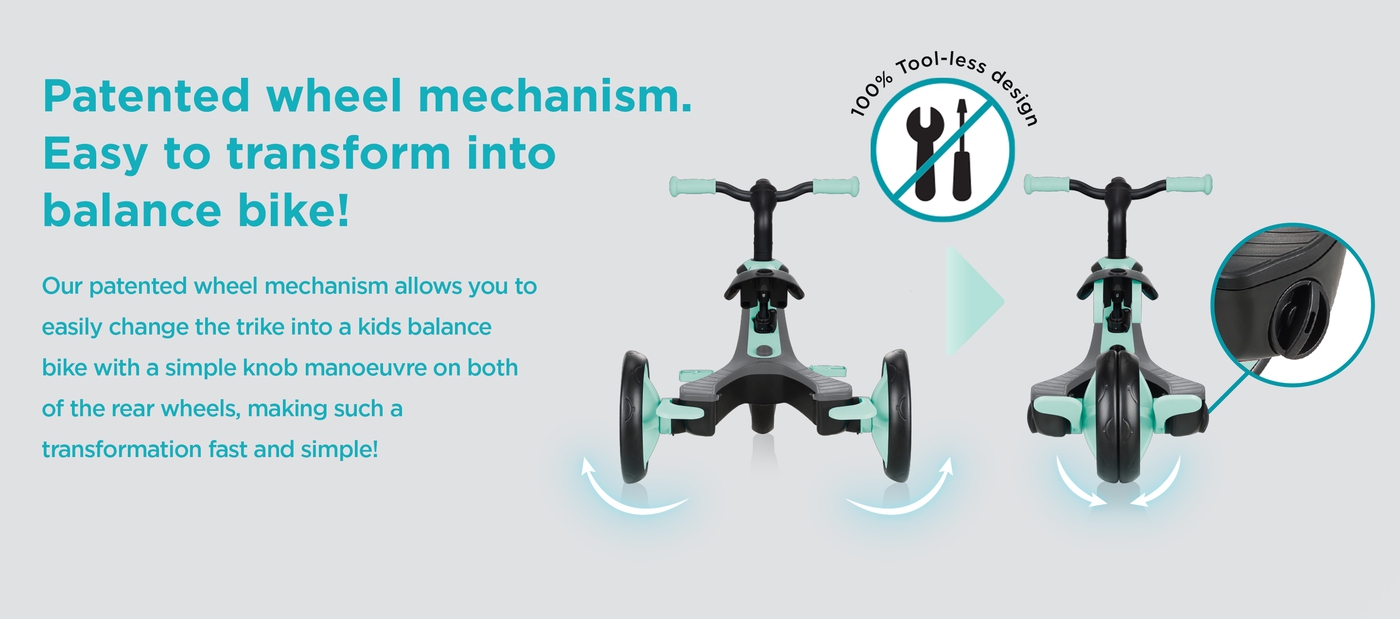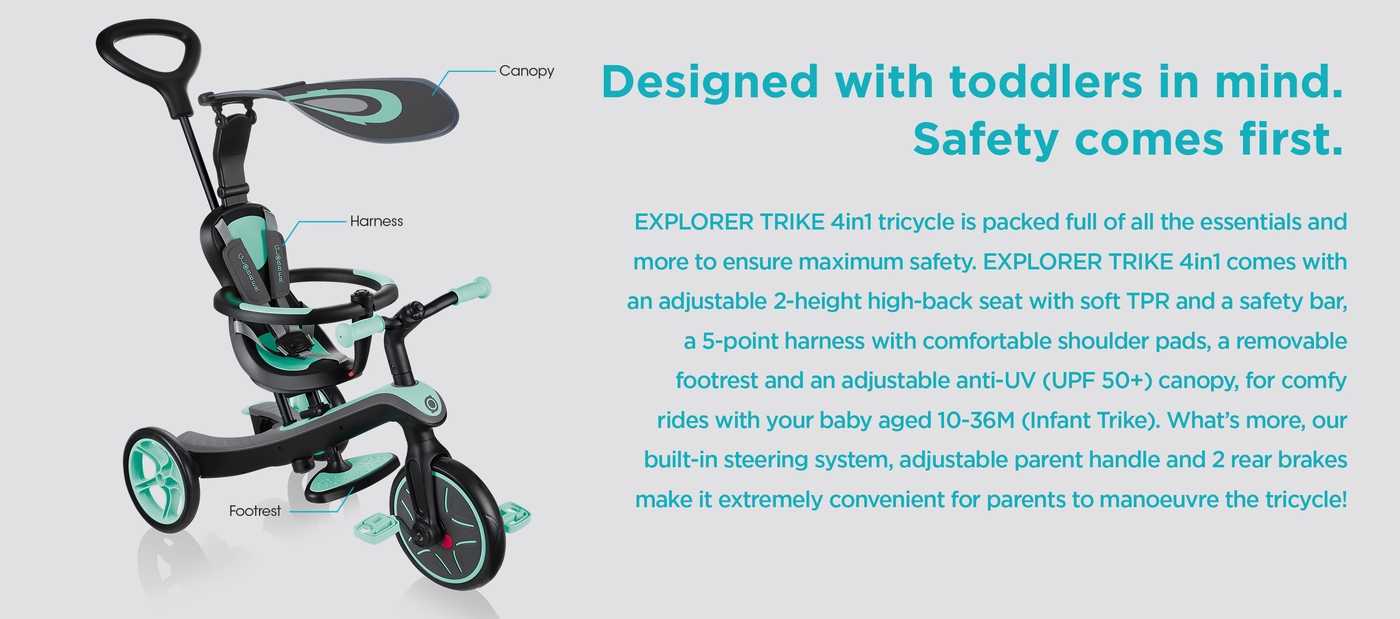 Users Review
2 People Reviewed
By Morgan VINCENT on Nov 10, 2020
Le tricycle a été adopté dès le premier jour par notre fils de 10 mois qui avait acquis la position assise. Il est confortable, très maniable et nous faisons beaucoup de jaloux. A tel point que...
By Светлана Белых on Apr 16, 2021
Приобрели велосипед 4в1 и не пожалели! Собрали легко и очень быстро. Смотрится стильно, приятный мятный цвет и самое главное - очень маневренный! Пока возим ребёнка в люльке и с ручкой, очень легко...