1" sec fold up scooter for adults with big 230mm PU casted wheels.
Scooter with handbrake, bell, wide T-bar & curved handlebar grips.
3-height adjustable scooter.
$199.99
Shipping
US$20 delivery fee for USA delivery; free US delivery over US$200. US$30 delivery fee for delivery to Canada.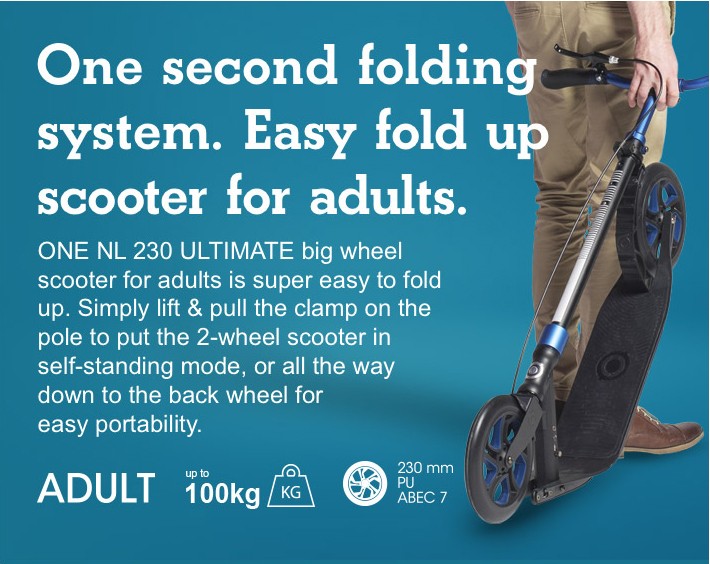 BIG WHEEL SCOOTERS FOR ADULTS PRODUCT FILM.
ONE NL 230 ULTIMATE 2-wheel scooter has 230mm high-quality & high-resistant PU casted front & back wheels for fast, daily urban rides.