4-height adjustable scooter for kids aged 3+.
Dual-colour design supports up to 50kg.
3-wheel scooter with a long covered rear brake.
$69.99
Shipping
US$20 delivery fee for USA delivery; free US delivery over US$200. US$30 delivery fee for delivery to Canada.
More Styles of PRIMO PLUS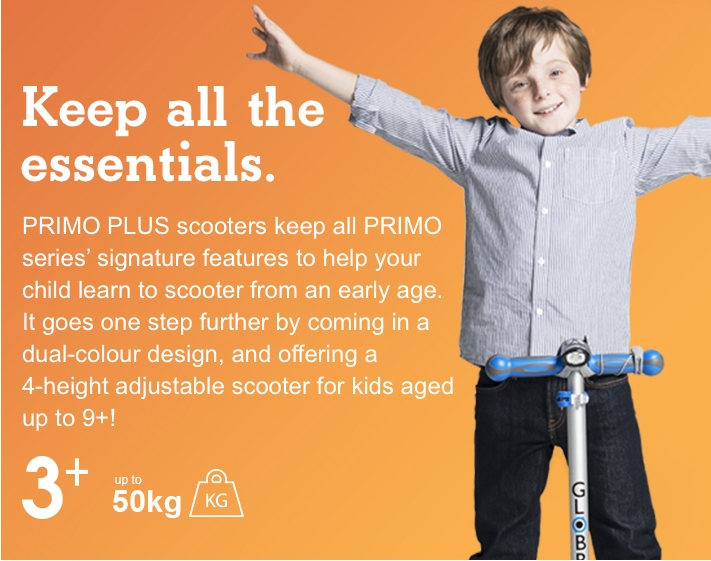 3-WHEEL KIDS SCOOTER PRODUCT FILM.
Watch the film to find out more about our PRIMO 3-wheel scooters for kids!