Foldable 2-wheel scooter for kids & teens. Trolley mode compatible. 
Triple structured deck design with EVA soft foam grip tape supports up to 100kg.
4-height adjustable scooter with TPR handlebar grips in a dual-colour design. 
$109.99
Out of Stock
Shipping
US$20 delivery fee for USA delivery; free US delivery over US$200. US$30 delivery fee for delivery to Canada.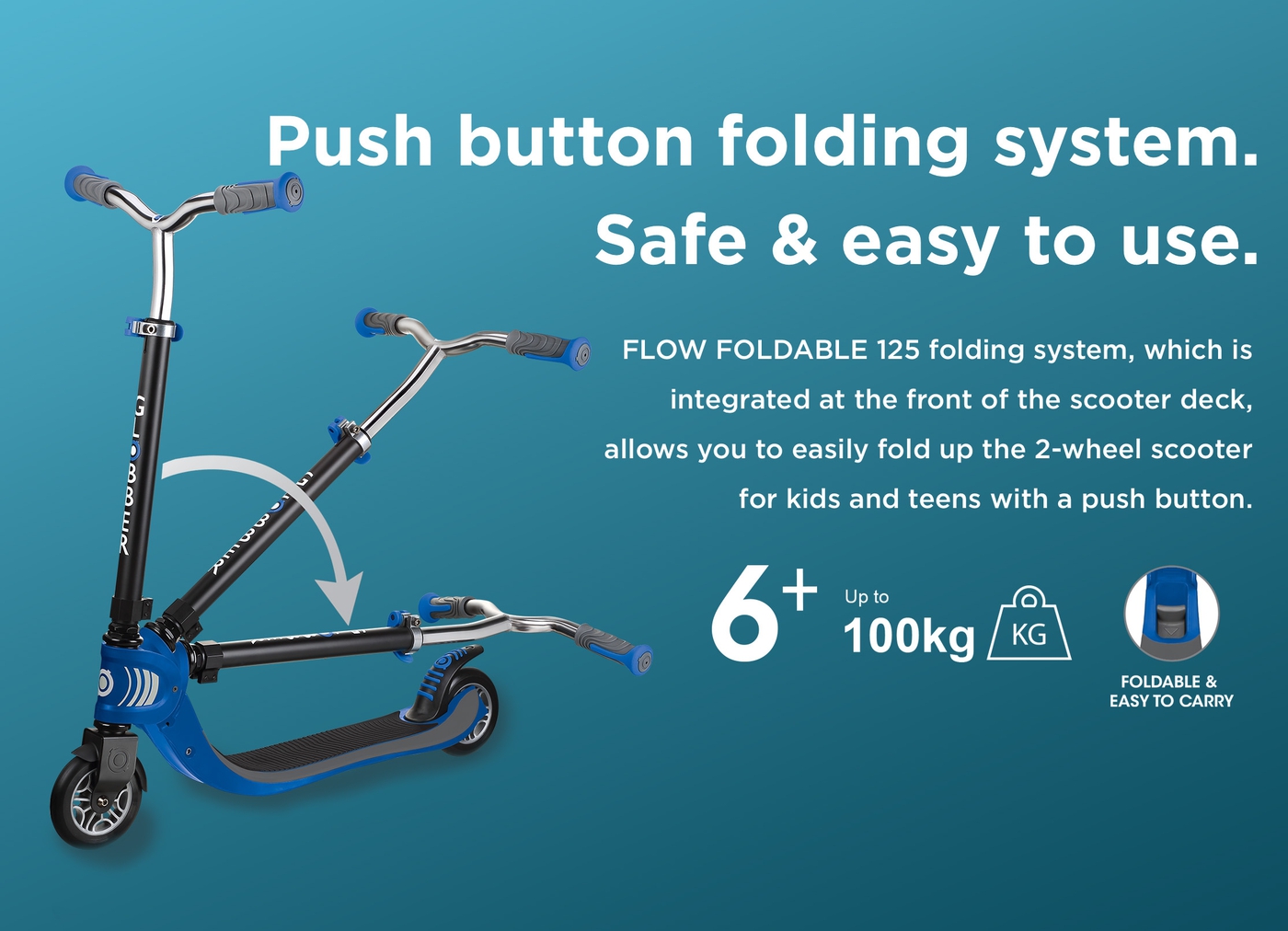 2-WHEEL FOLDABLE SCOOTER PRODUCT FILM.
Watch the film to find out more about our FLOW FOLDABLE 125 fold-up scooter for kids and teens aged 6+!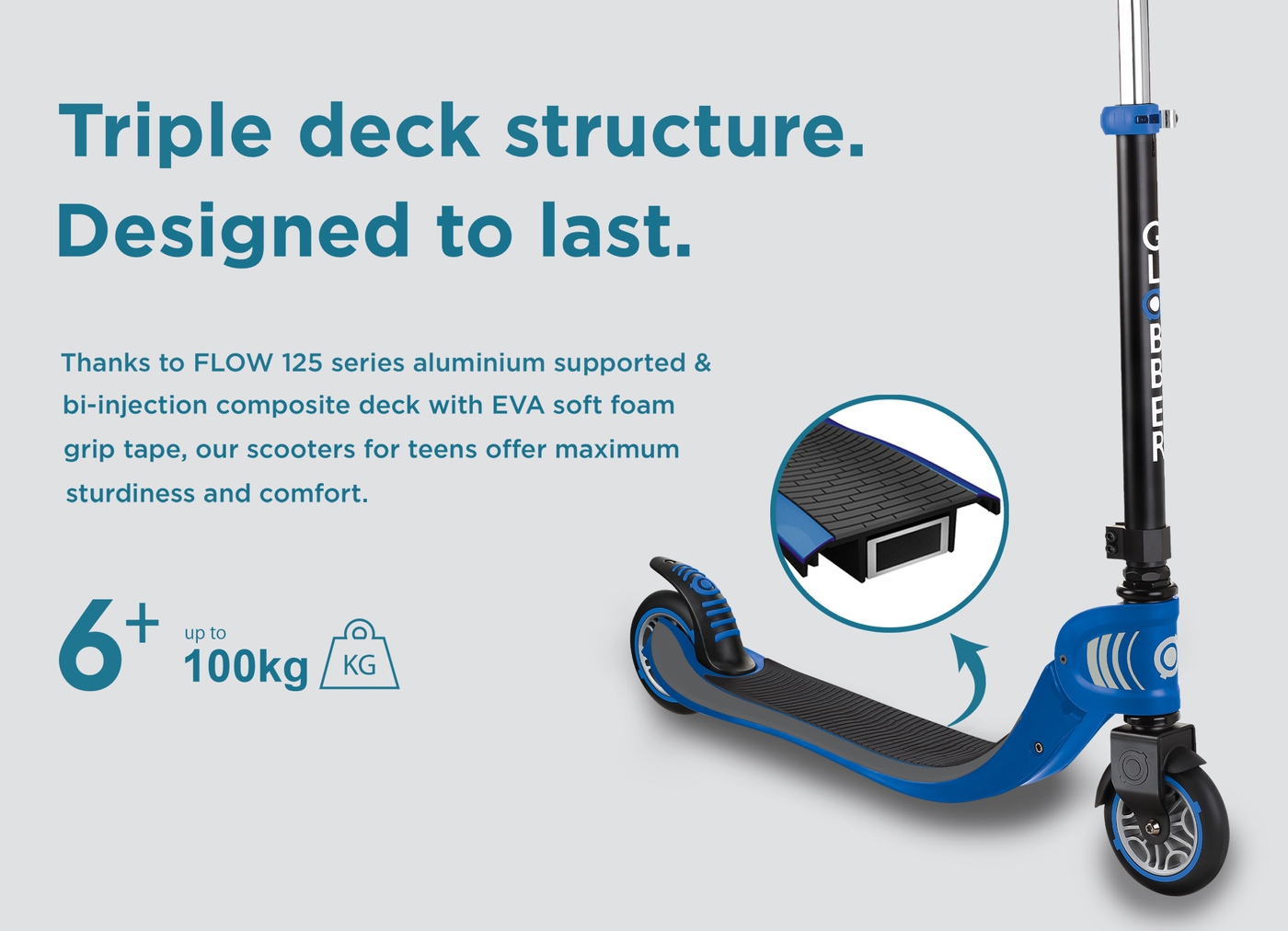 Users Review
1 People Reviewed
By Thierry COLACE on Nov 18, 2019