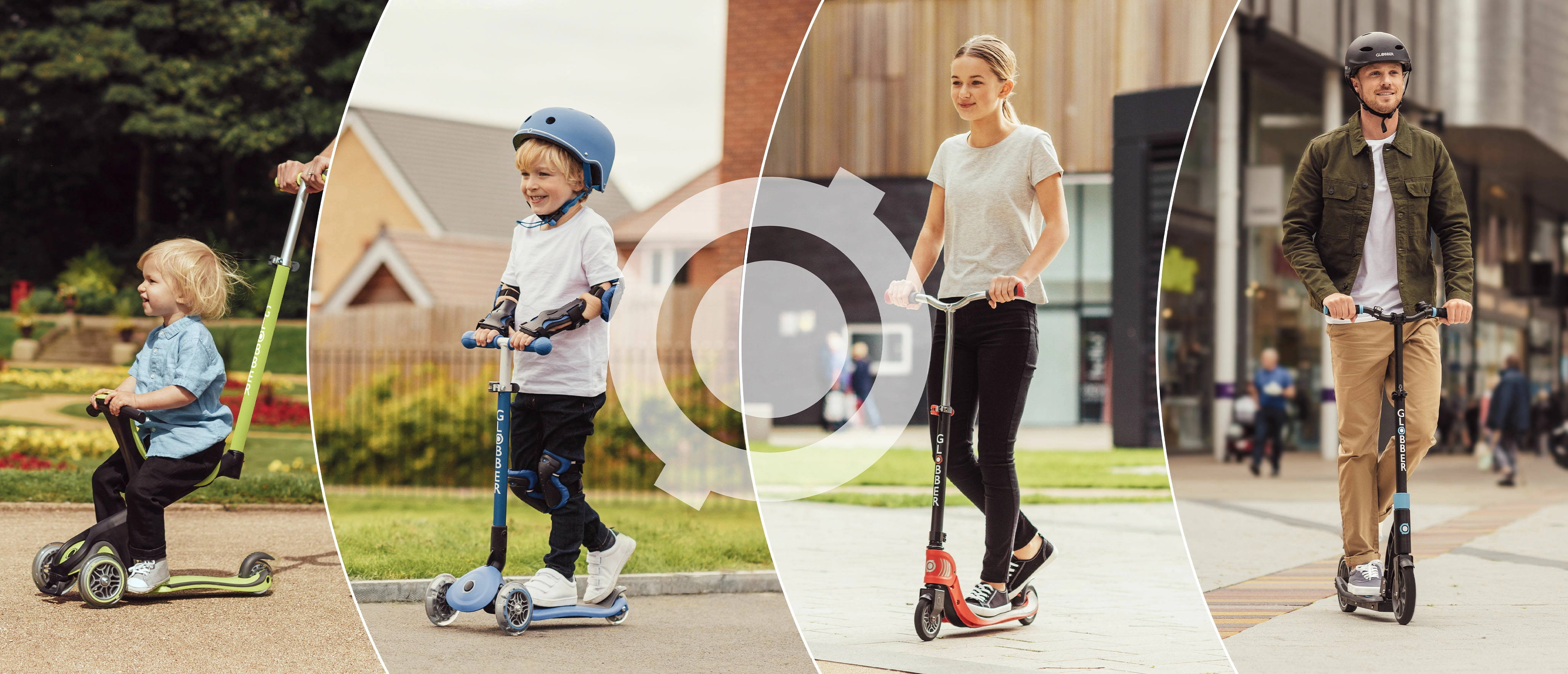 About Globber 
Founded in 2014 by experts with more than 20 years of experience in the riding & scooter industry, Globber has quickly established itself as a key player in the scooter market. With toddler, kids, teenager and adult scooters available, Globber transforms the conventional scooter with its reliable, sleek and innovative design, and unmatched functionality. Globber encourages a fun and healthy lifestyle, while making everyday life a whole lot easier (and stylish)!

Innovation is ingrained in Globber's identity. Globber's scooters offer the only product on the market with a patented steering lock button which helps young children learn to ride, the first foldable 3-wheel scooter on the market and an assisted 1 second folding mechanism specifically designed for the commuting scooter rider. 
Globber scooters are available in over 73 countries worldwide. You can find Globber in high-end speciality sport & toy stores and handpicked department stores.