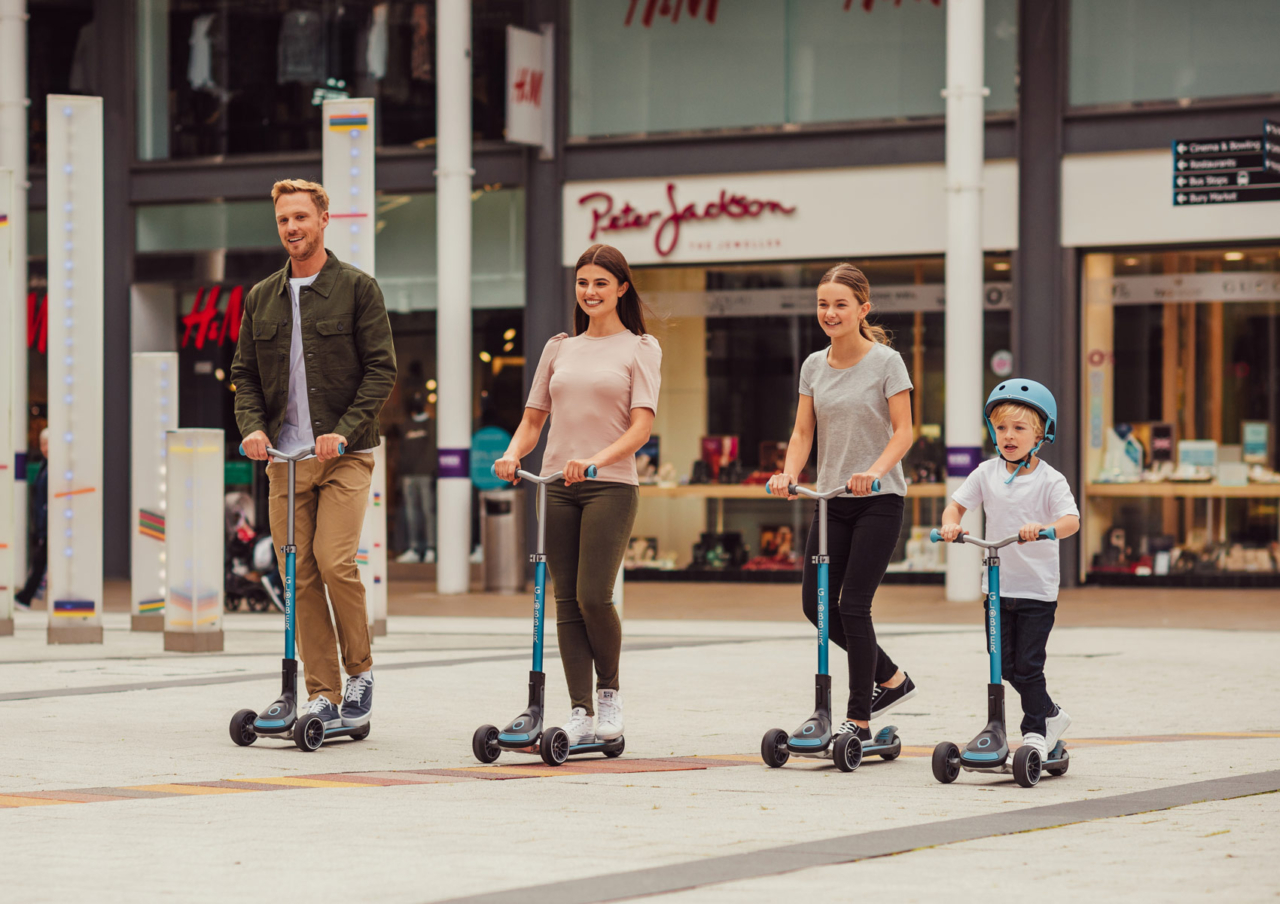 Family fun with ULTIMUM
Scooting is truly for everyone—kids-at-heart of all ages—to have ultimate ULTIMUM fun! Supporting up to 100kg, ULTIMUM scooters cater to the wide spectrum of 3-wheel enthusiasts, from toddlers and kids to teens and adults.
ULTIMUM Series is also the first-ever scooter with our patented steering angle control system that revolutionises the riding experience, allowing you to adjust how your scooter turns based on your unique riding style.
So, take your turn on 3 wheels and have a blast as you zoom around the block, the park, the city, the world—no scooting experience necessary to have fun!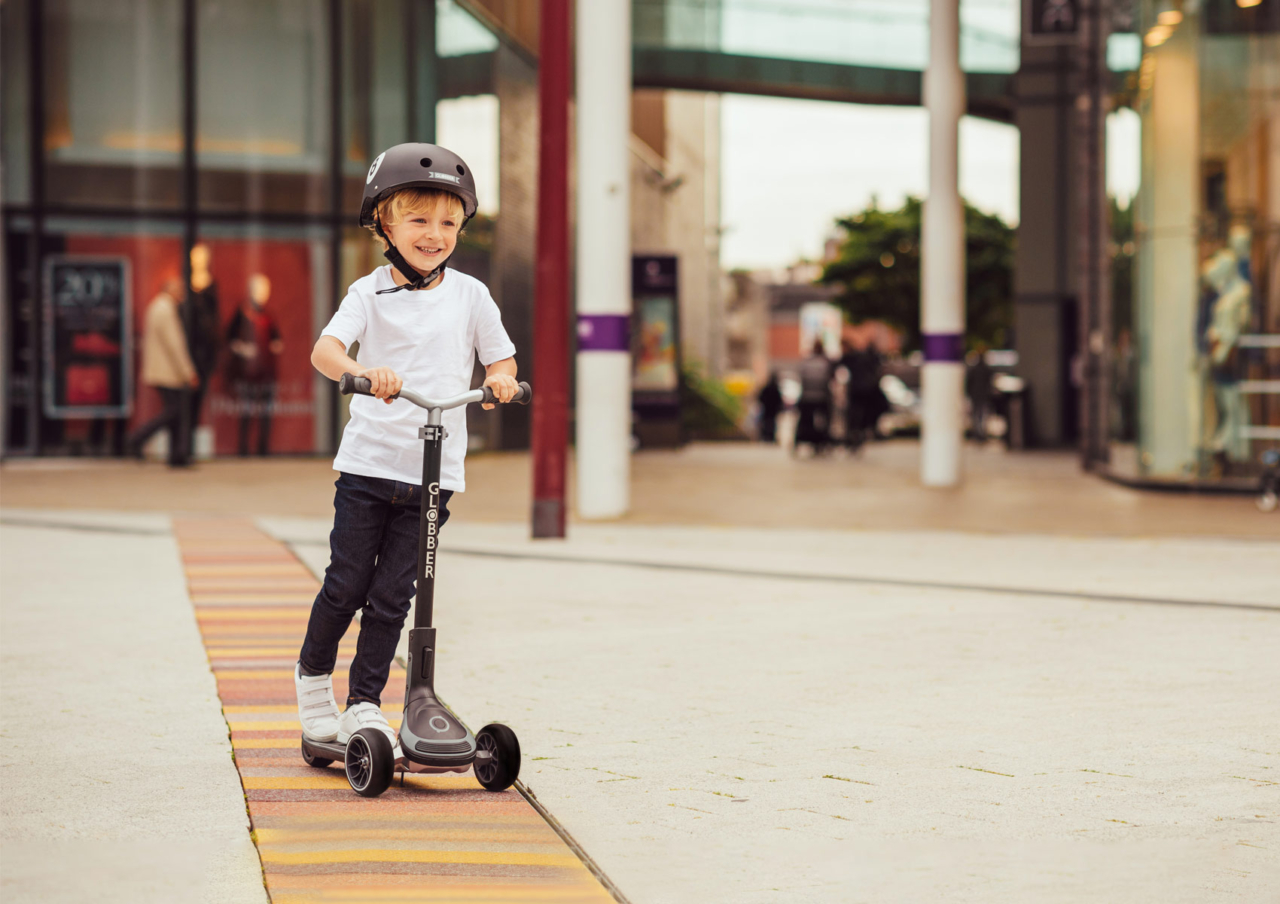 Riding has never been this adaptable.
Thanks to our easy-to-use knob on the front of the scooter deck, you can adjust the turning radius of the front wheels of our 3-wheel scooter. Turn the knob clockwise to decrease the turning radius (for small turns) and anti-clockwise to increase the turning radius (for big turns).
It has the widest scooter deck.
ULTIMUM scooter for kids is our widest scooter to allow kids to easily place two feet on the deck. What's more, our scooter deck supports up to 100kg and comes with added anti-slip grips for extra safety while riding.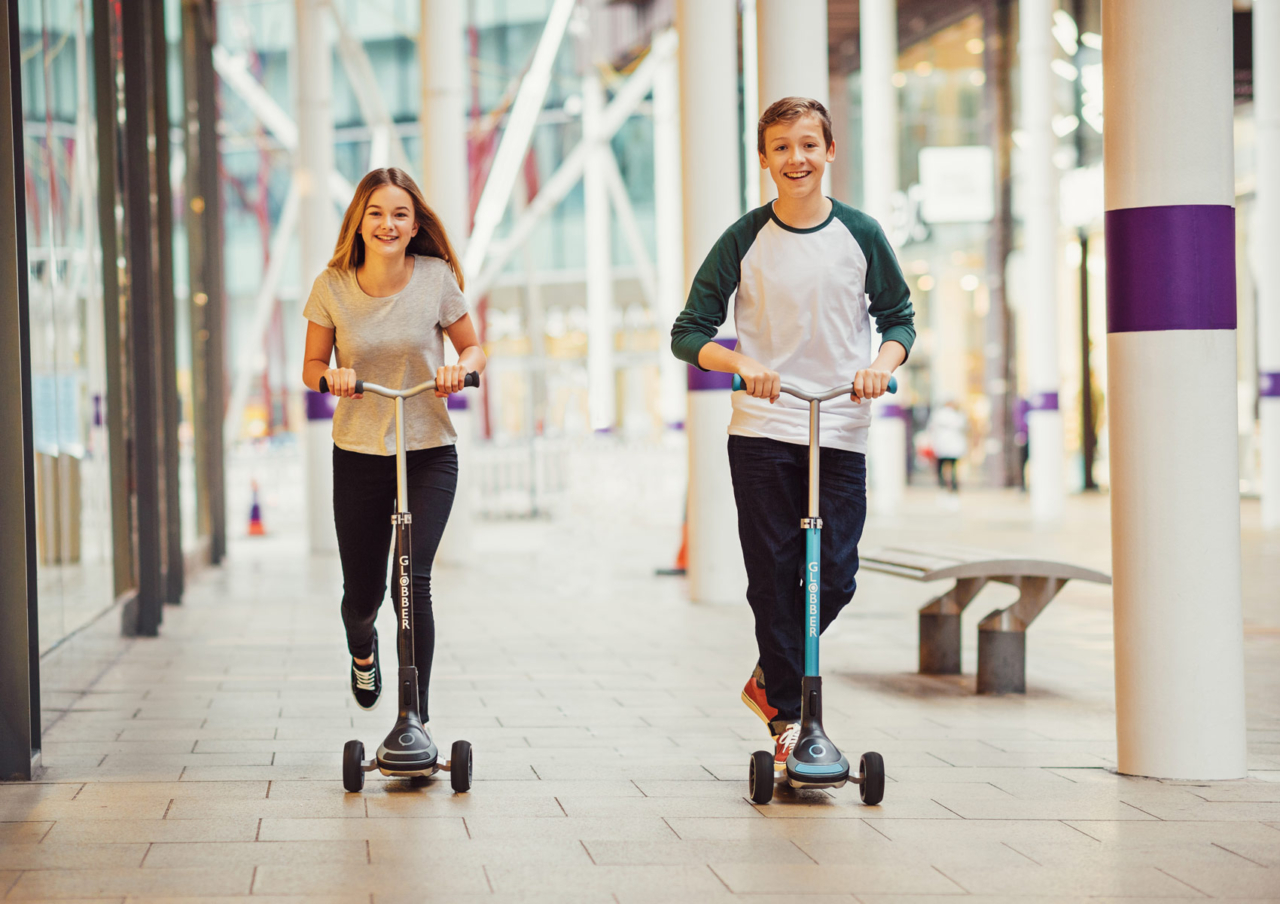 It's the most adjustable scooter.
Our ULTIMUM 3-wheel scooter for kids and teens comes with a curved, v-shaped 6-height adjustable T-bar for maximum product usage, for kids entering teenage years and beyond. Our new, designed dual-colour TPR handlebar grips deliver even more comfort and grip.
It's a great folding scooter for kids, teens, and adults.
ULTIMUM scooter for kids and teens is a folding scooter thanks to our patented elliptic system. Simply push the button to put the 3-wheel scooter in trolley mode to easily transport.