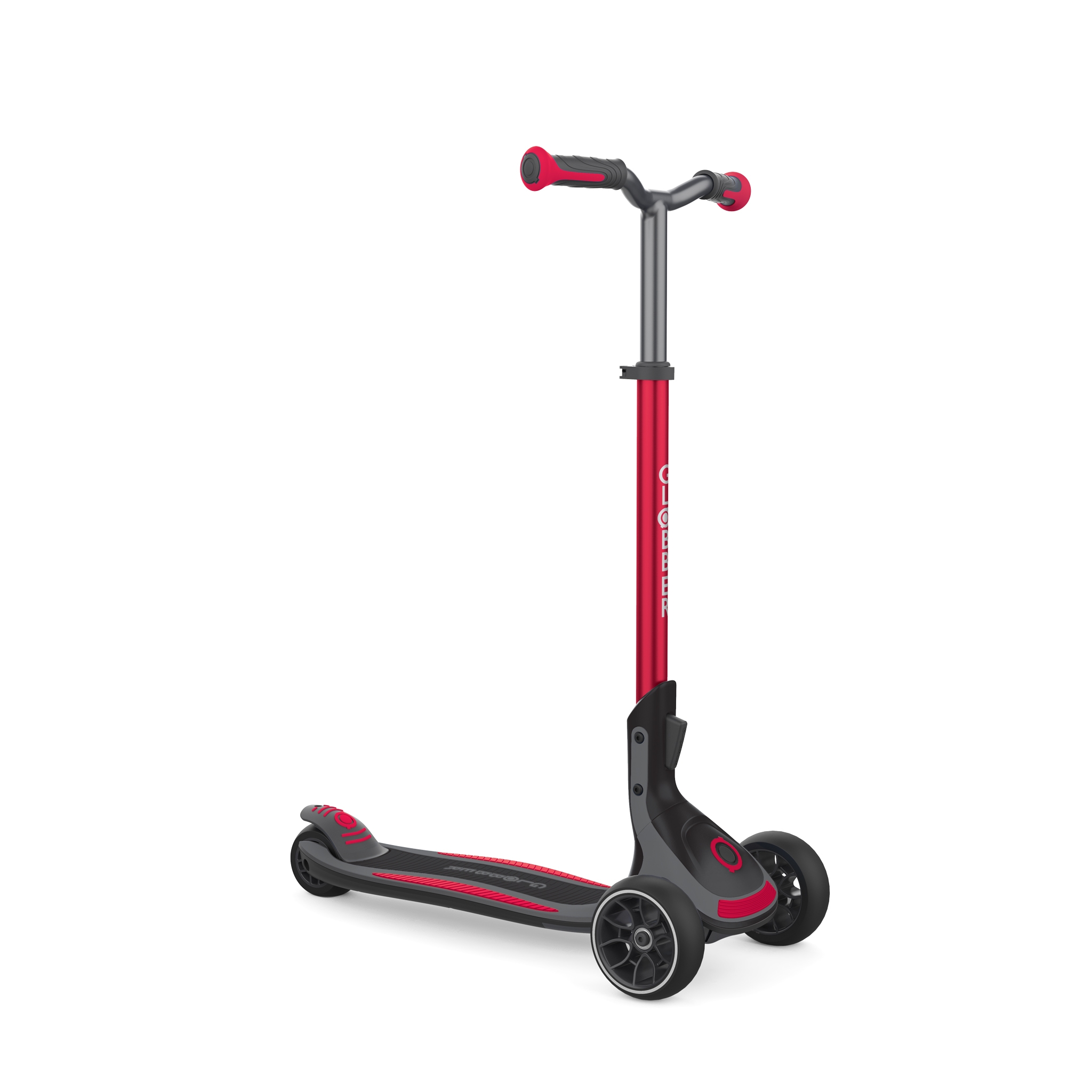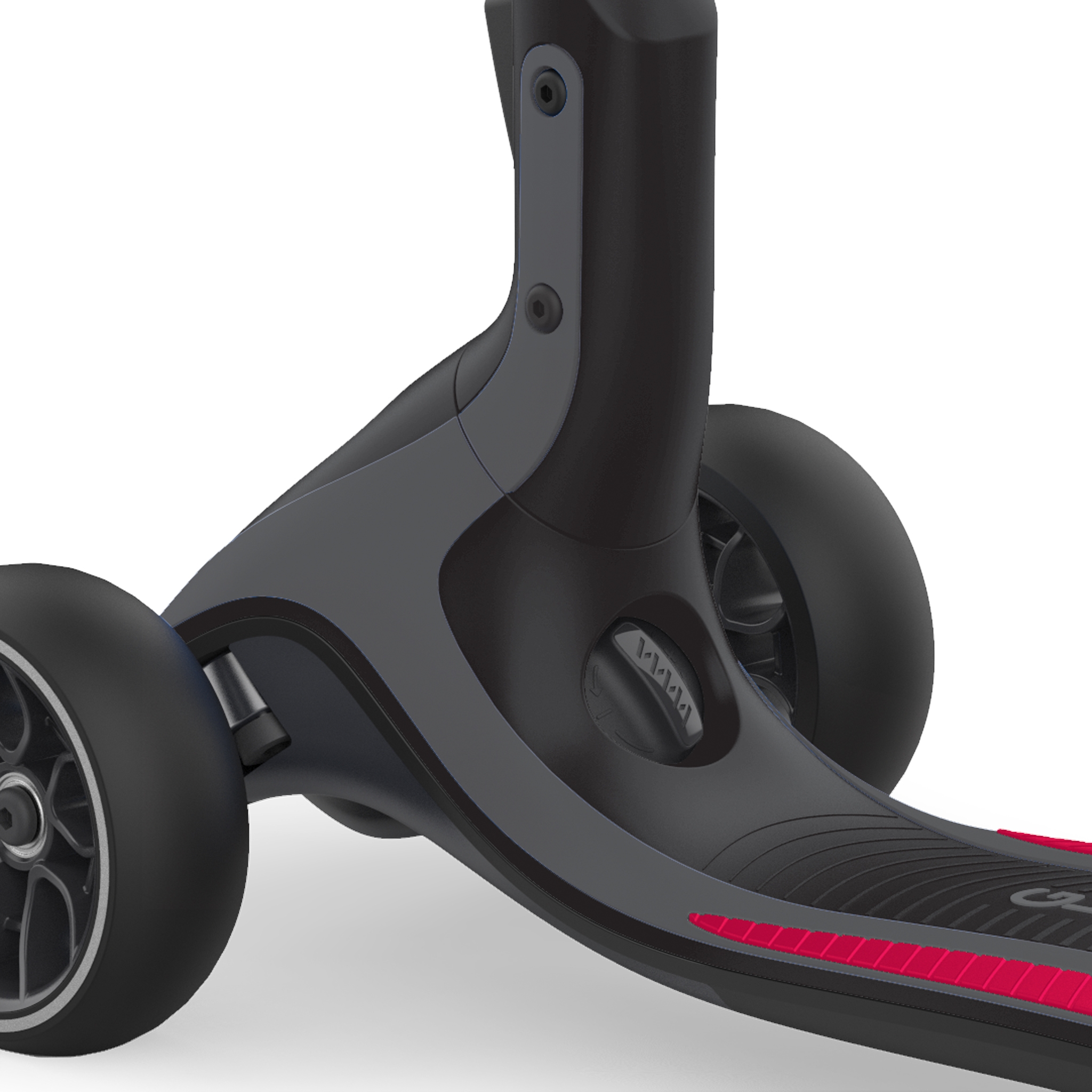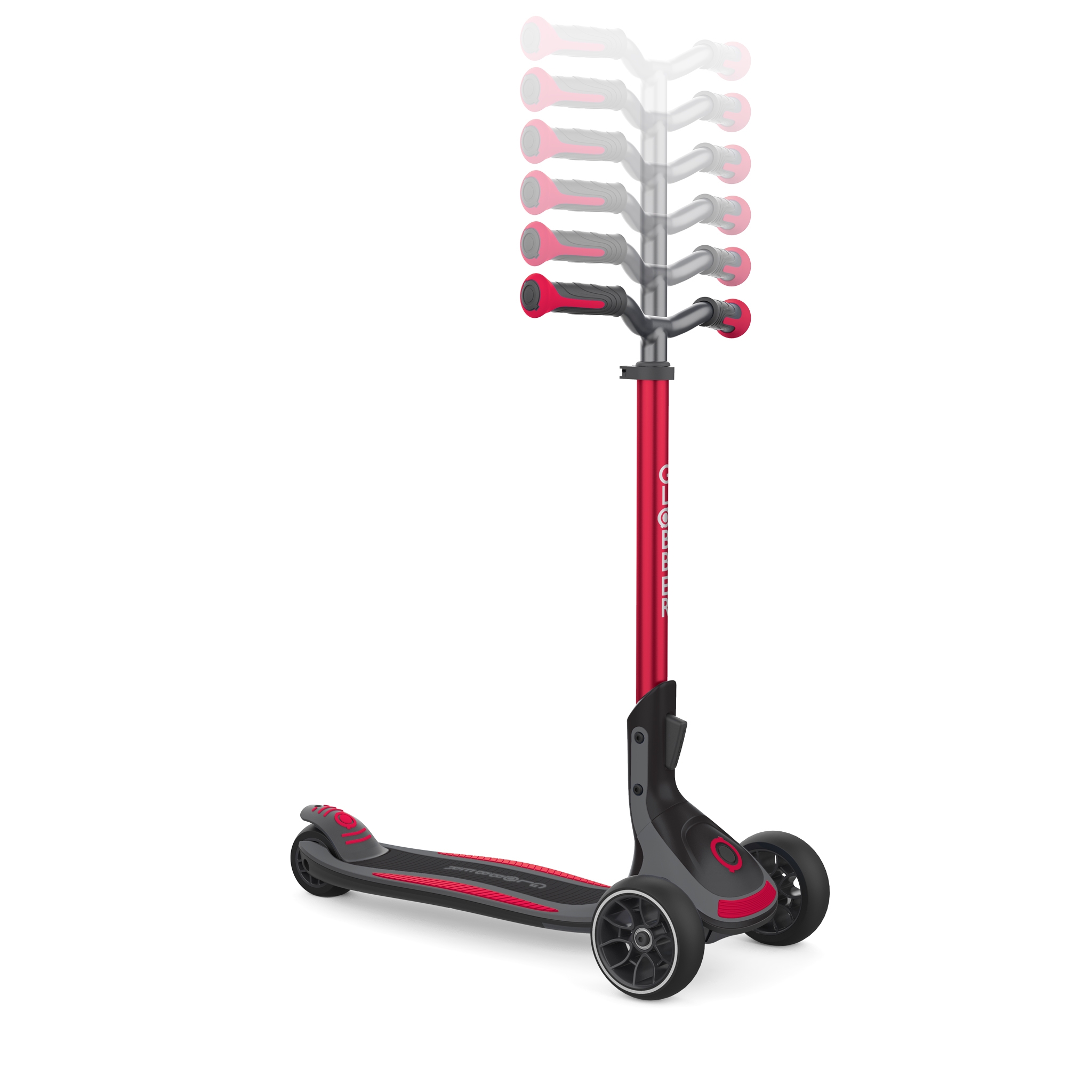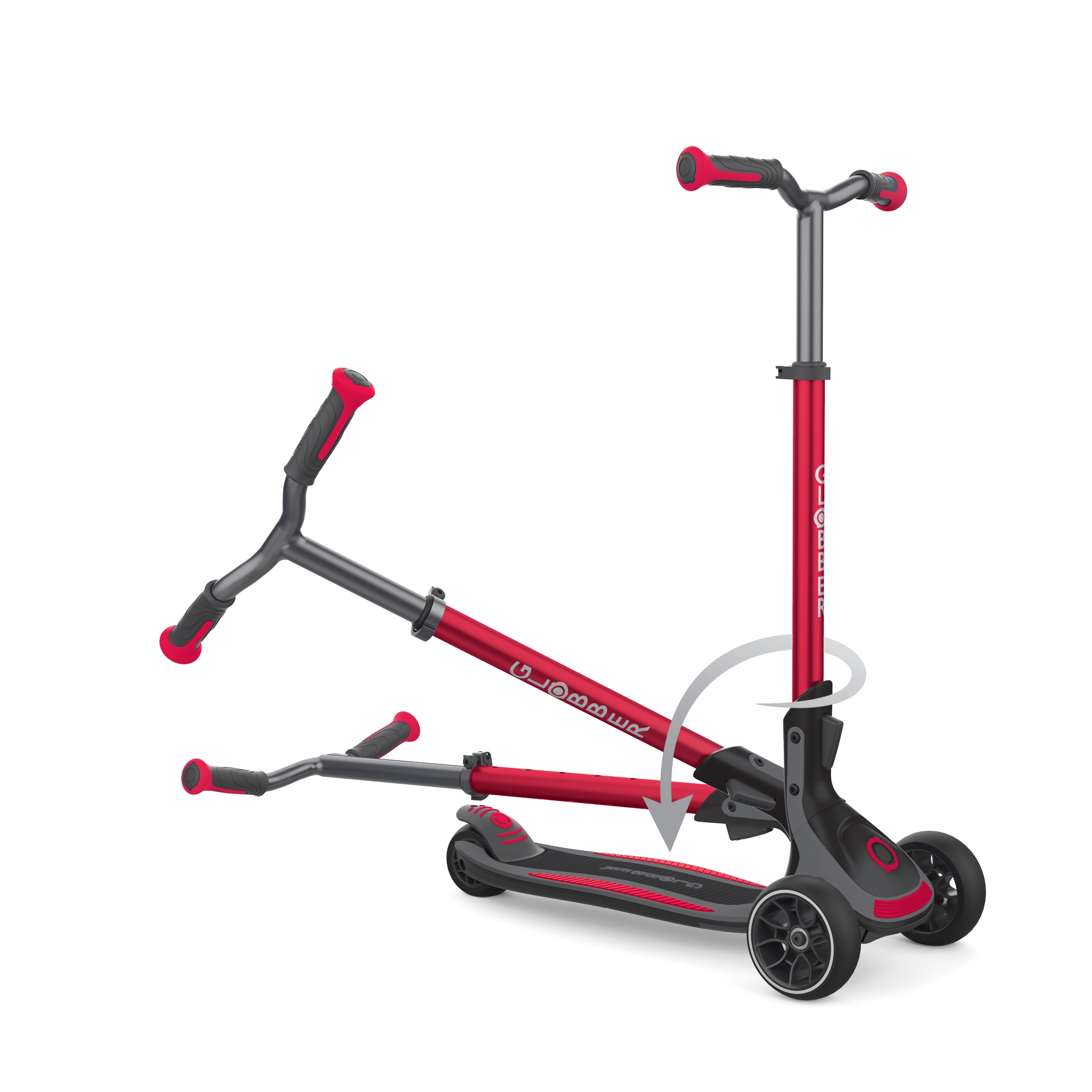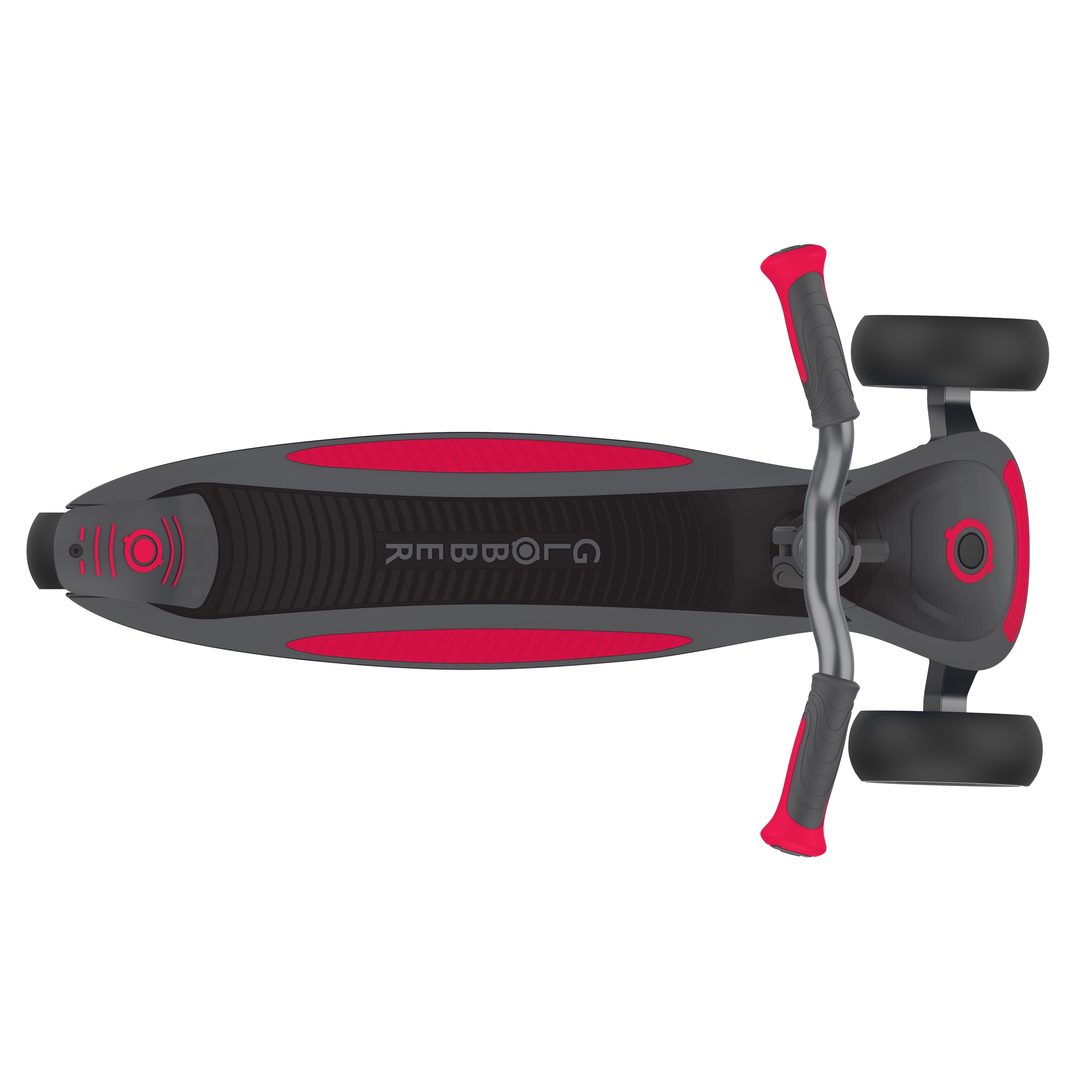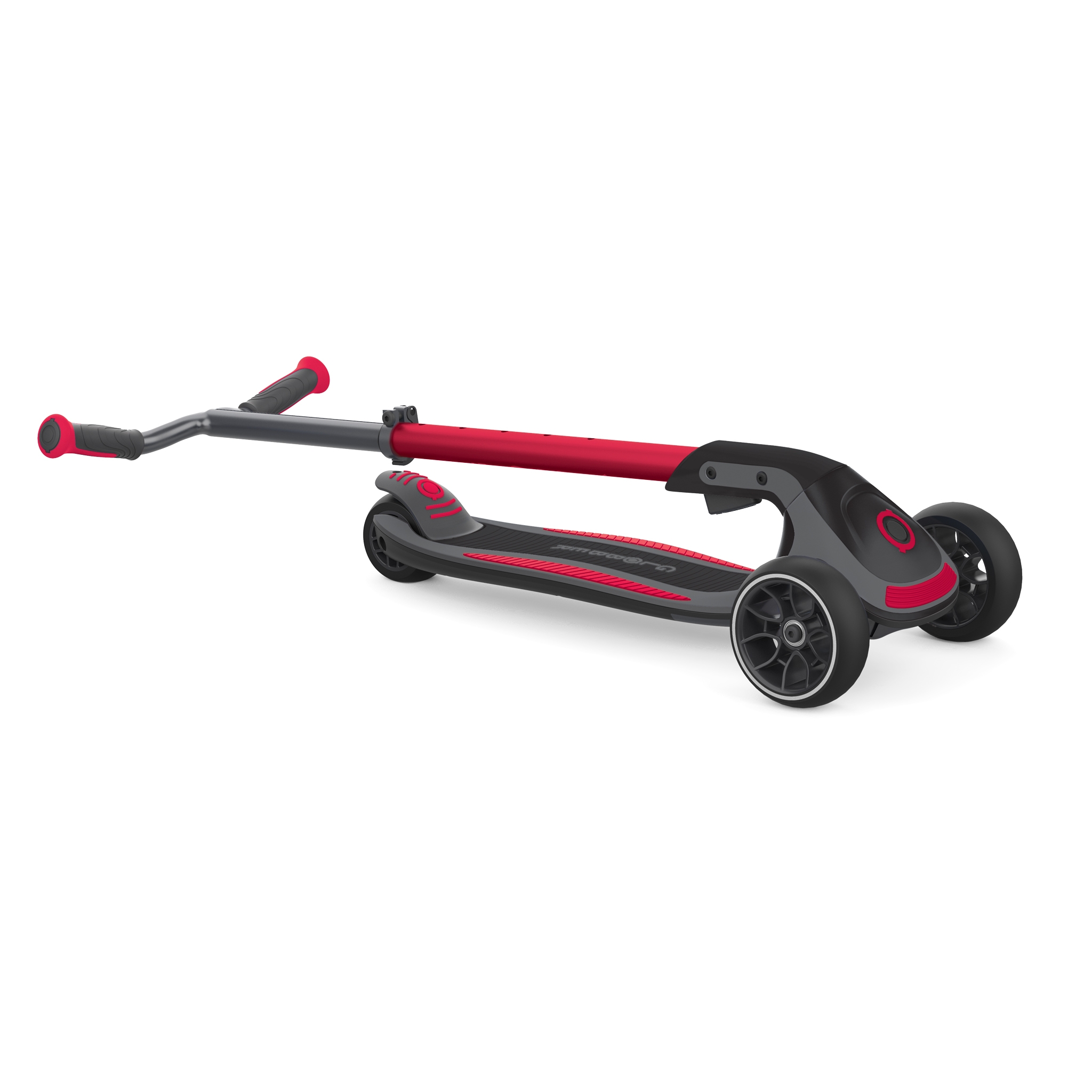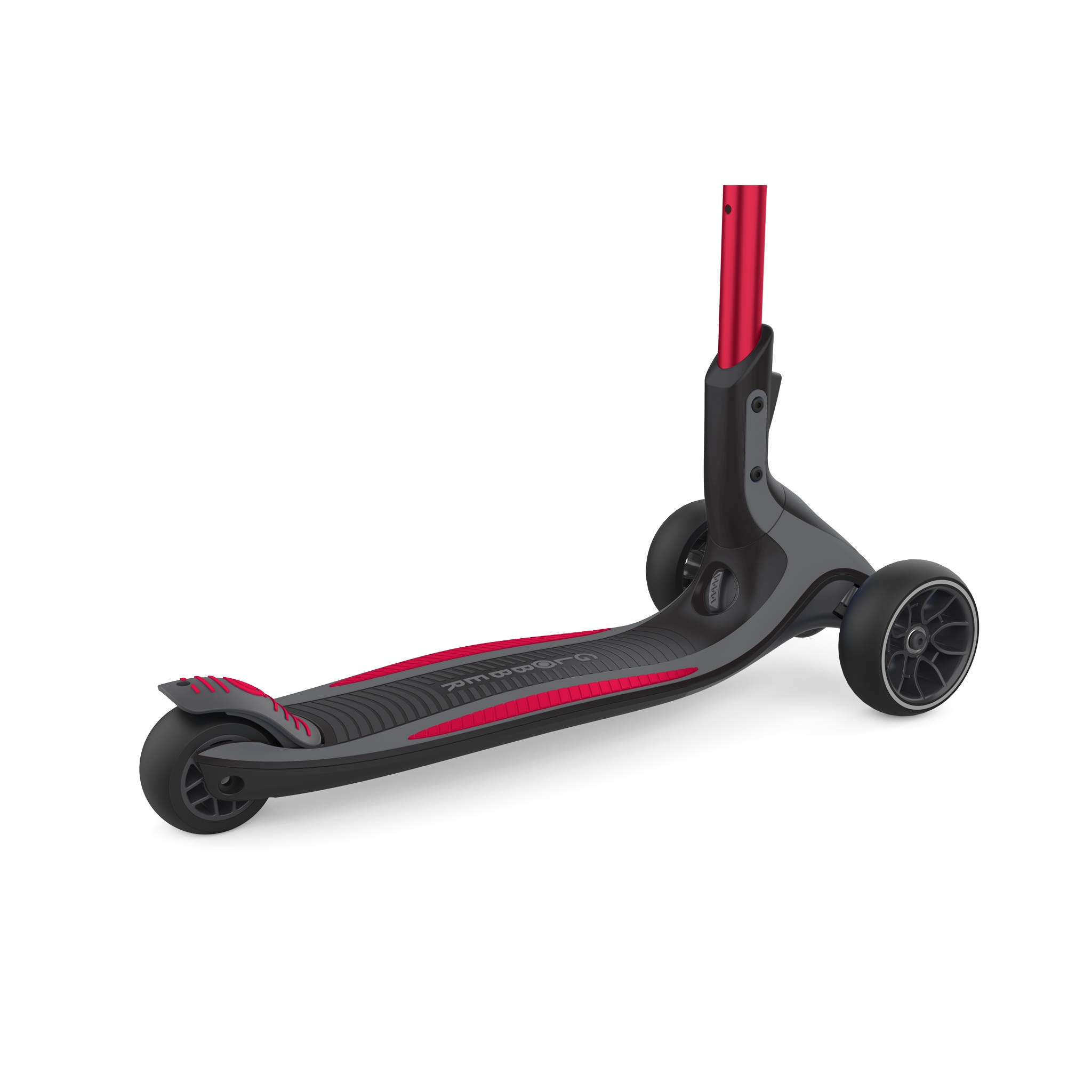 First-ever scooter with patented adjustable steering angle control system. 
Folding scooter with patented elliptic system; trolley mode compatible to be easy to carry. 
High-performance 3-wheel scooter with a 6-height adjustable T-bar, big wheels (front 125mm diametre x 43mm wide) and wide scooter deck supporting up to 100kg.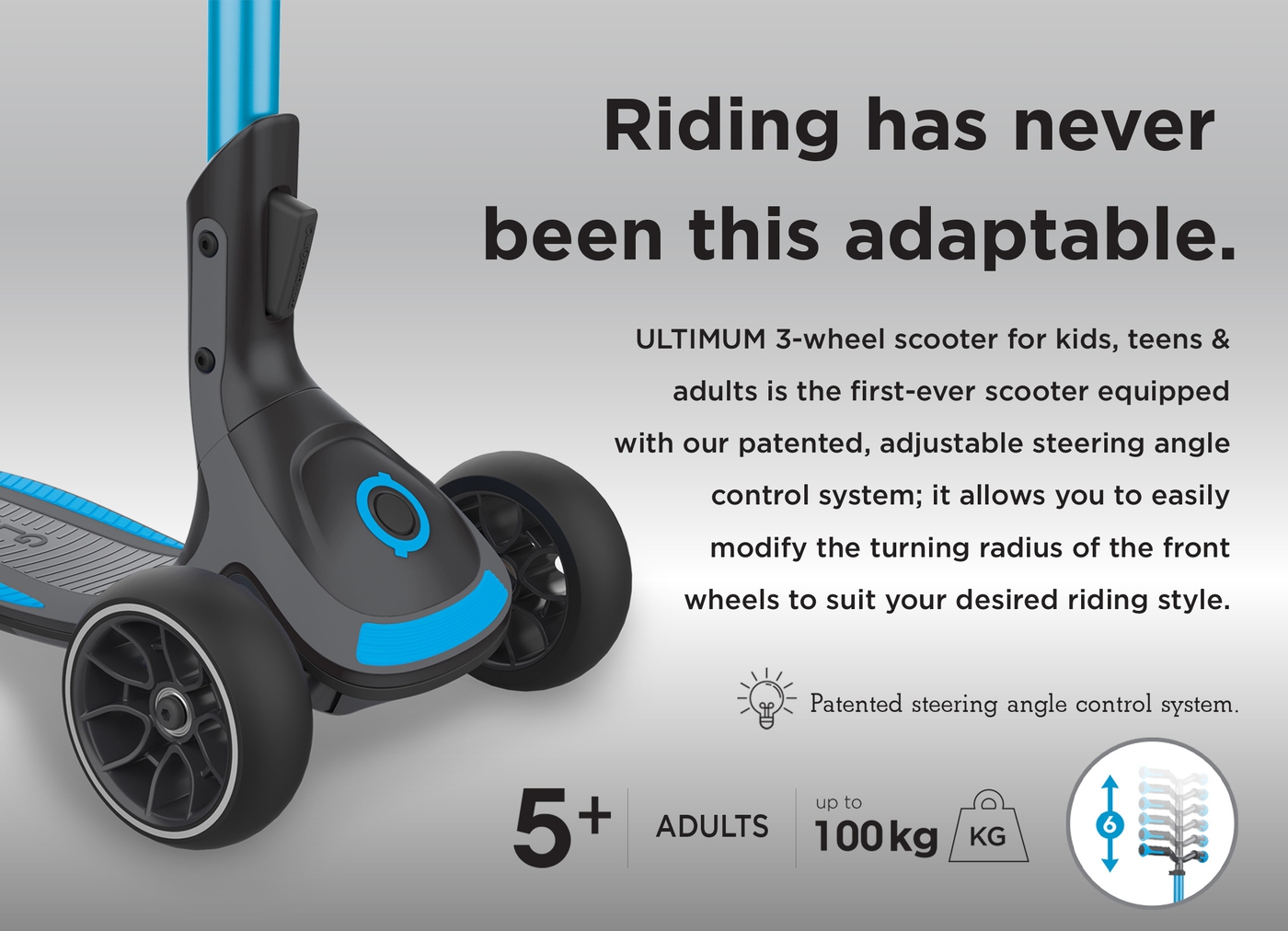 3-WHEEL SCOOTER FOR KIDS, TEENS & ADULTS PRODUCT FILM.
Our easy-to-use knob on the front of the scooter deck allows you to adjust the turning radius of the front wheels of our 3-wheel scooter. Turn the knob clockwise to decrease the turning radius (for small turns) and anti-clockwise to increase the turning radius (for big turns).