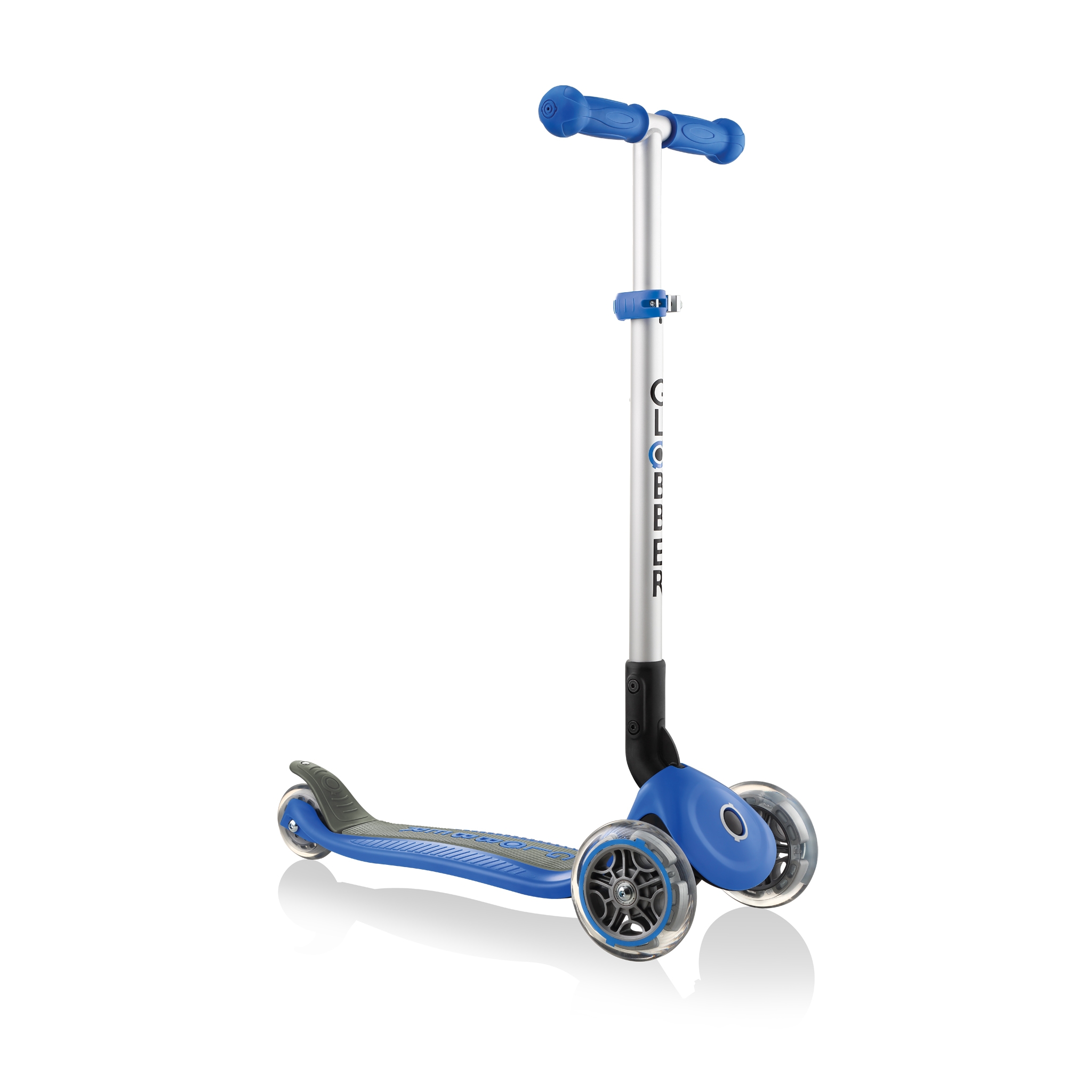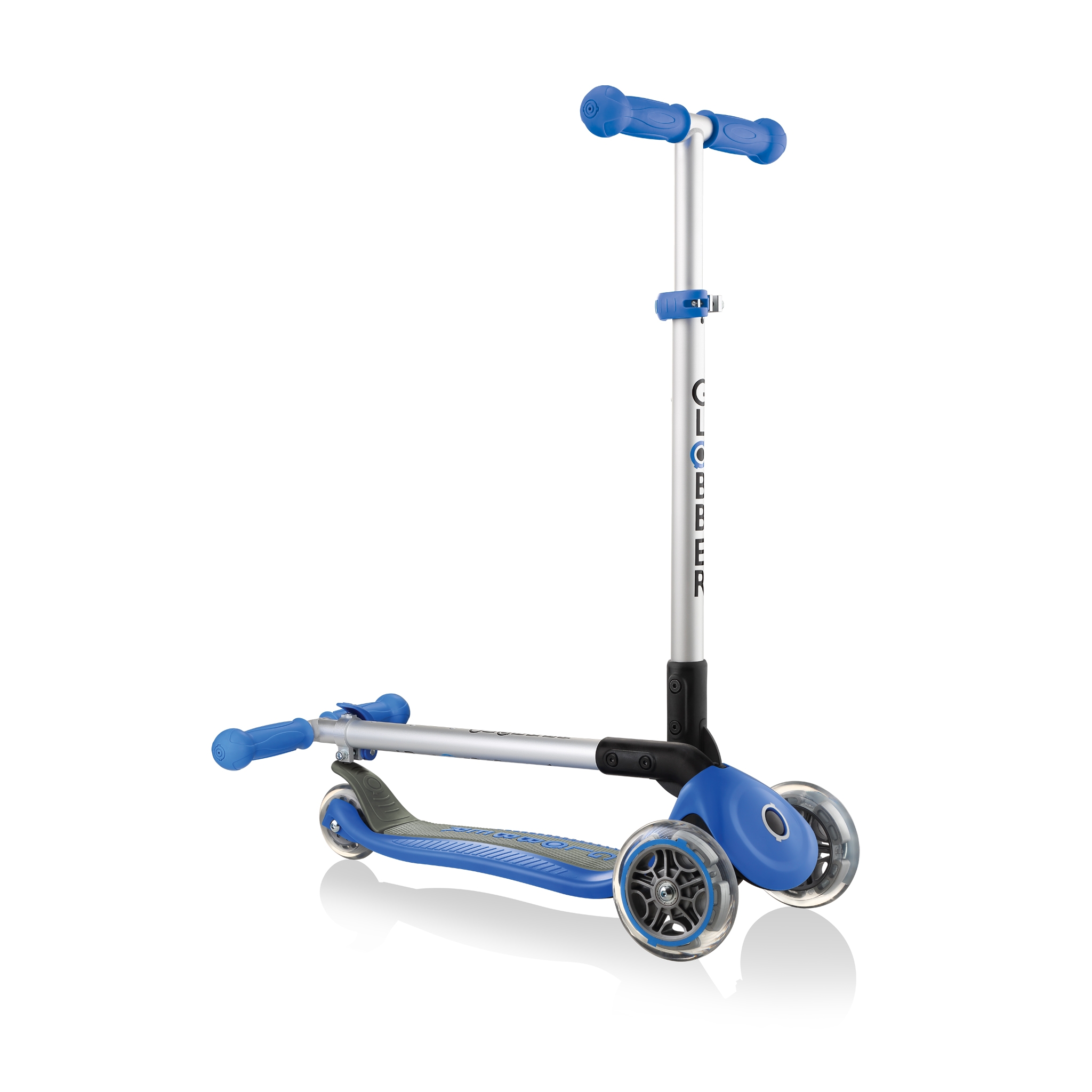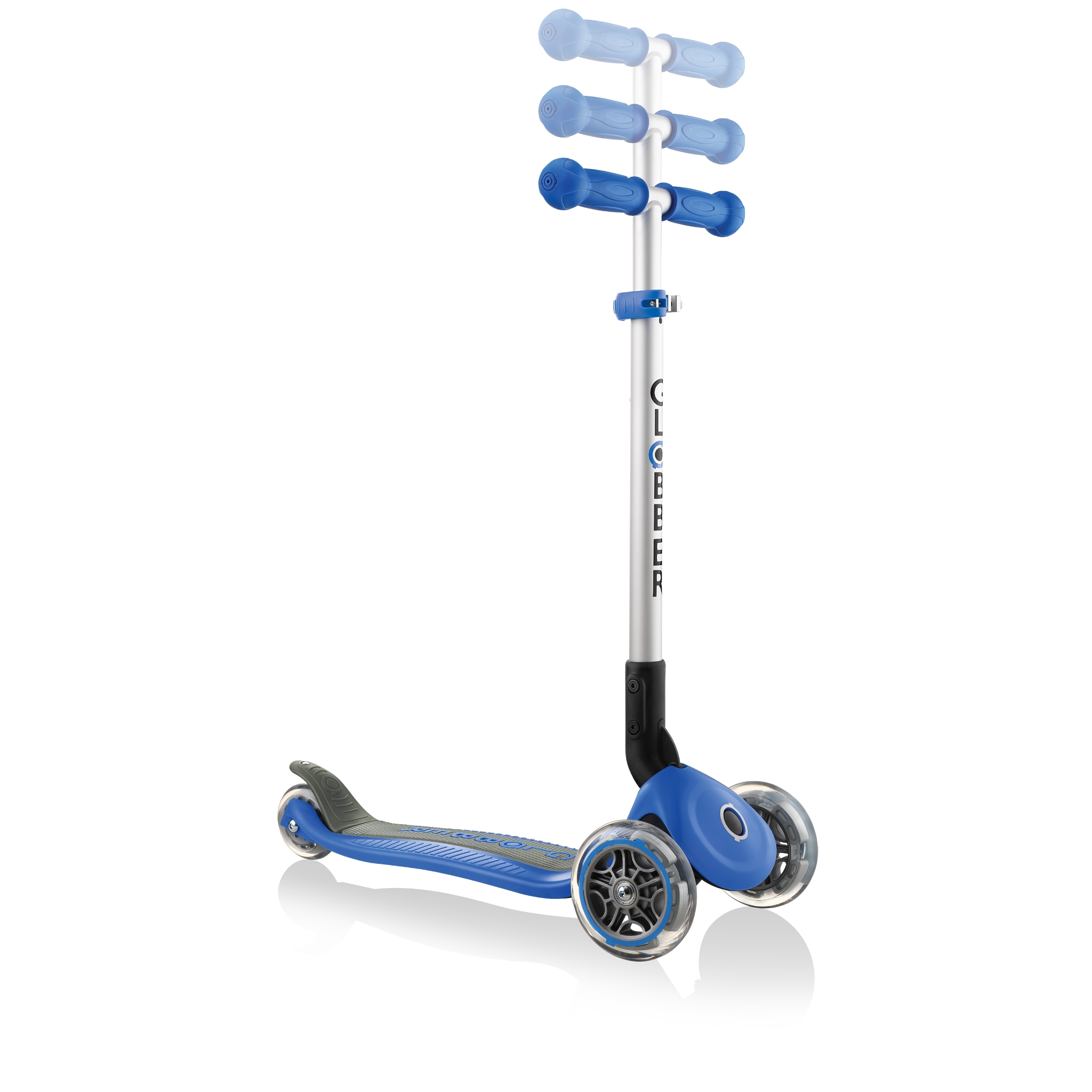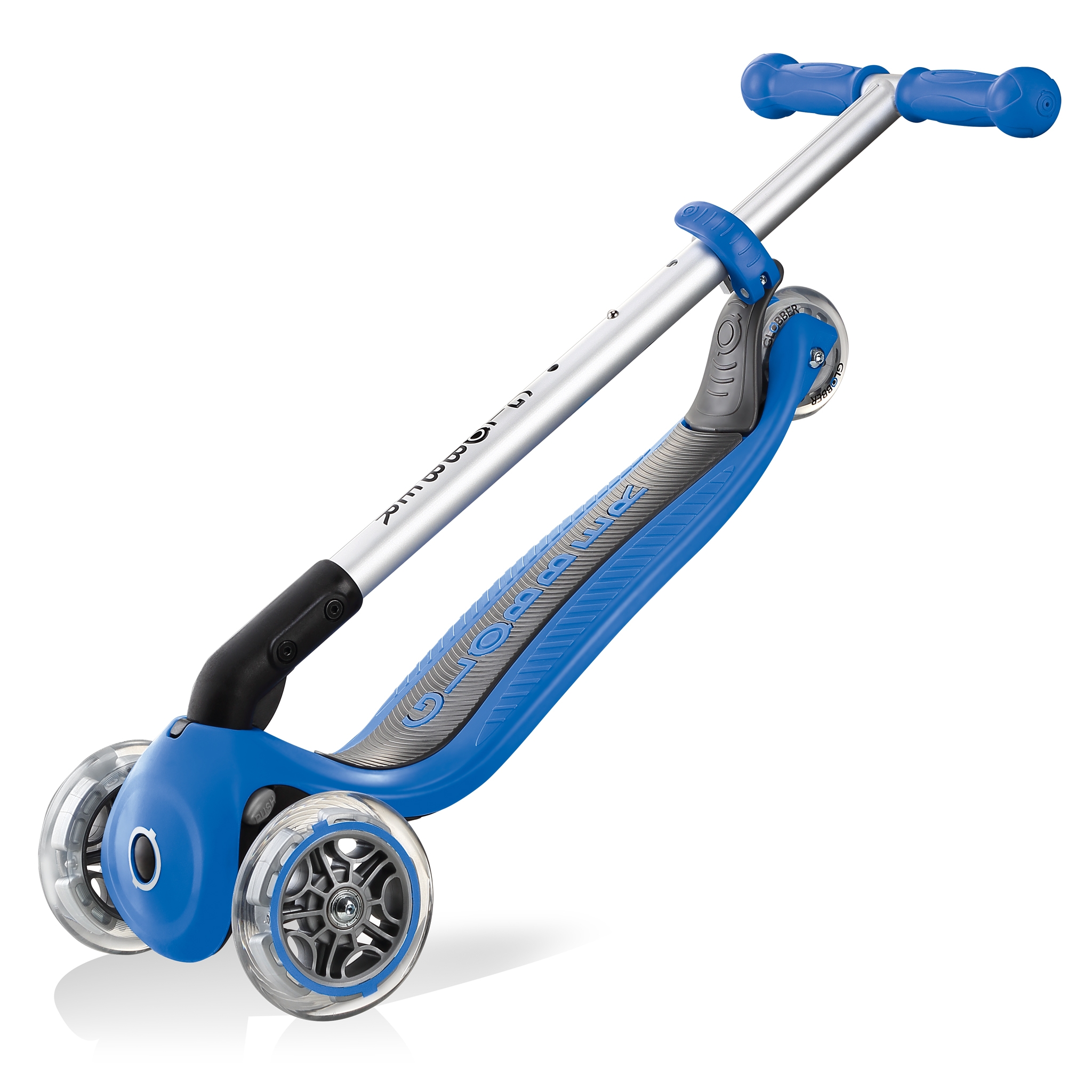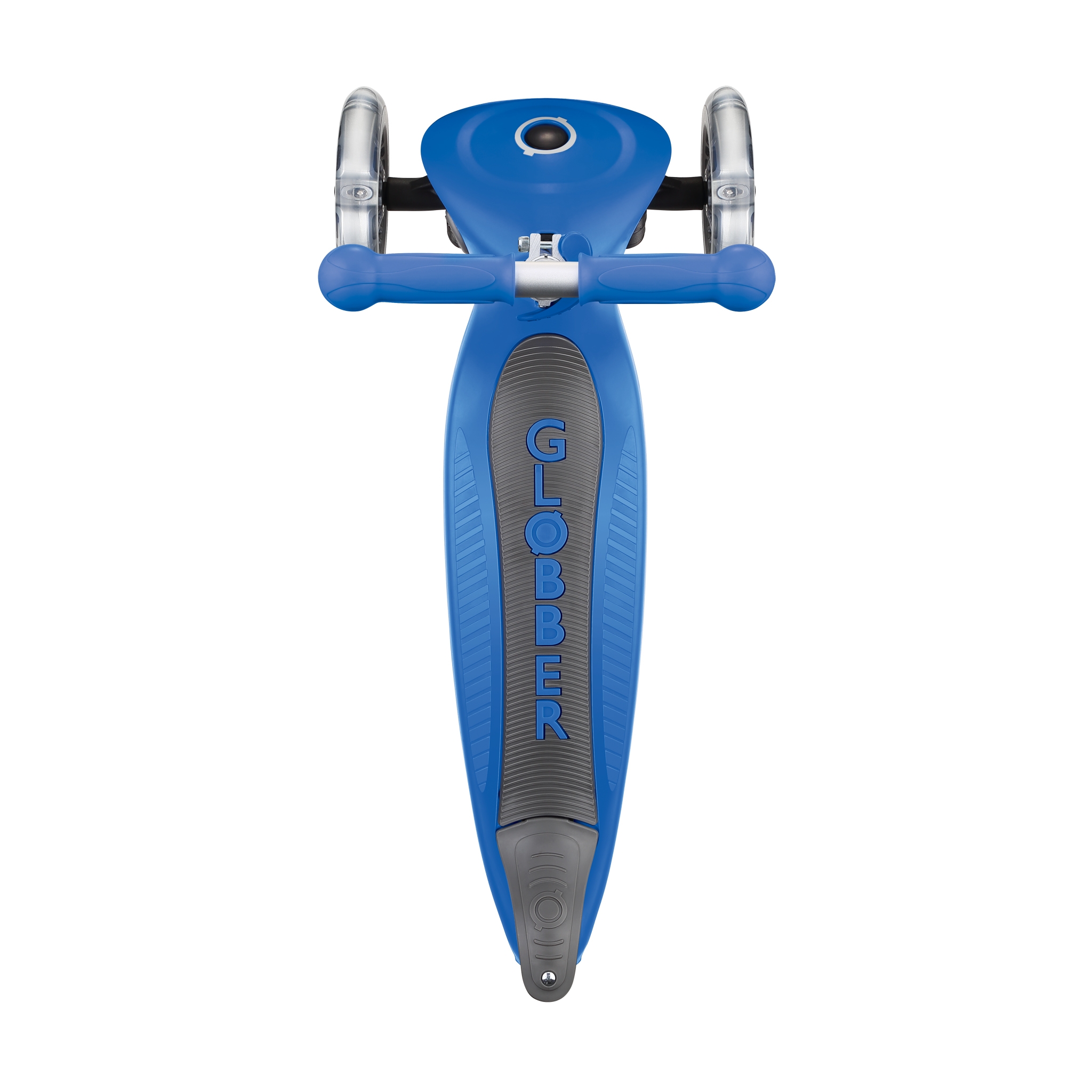 3-wheel foldable scooter for kids aged 3+ with an easy-to-use and safe, patented push button folding system. 
Wide scooter deck with a reinforced metal body frame, anti-slip deck design and extra-large & wide integrated brake, which supports up to 50kg. 
Adjustable scooter with a 3-height T-bar for kids aged 3 to 6+. 
More Styles of PRIMO FOLDABLE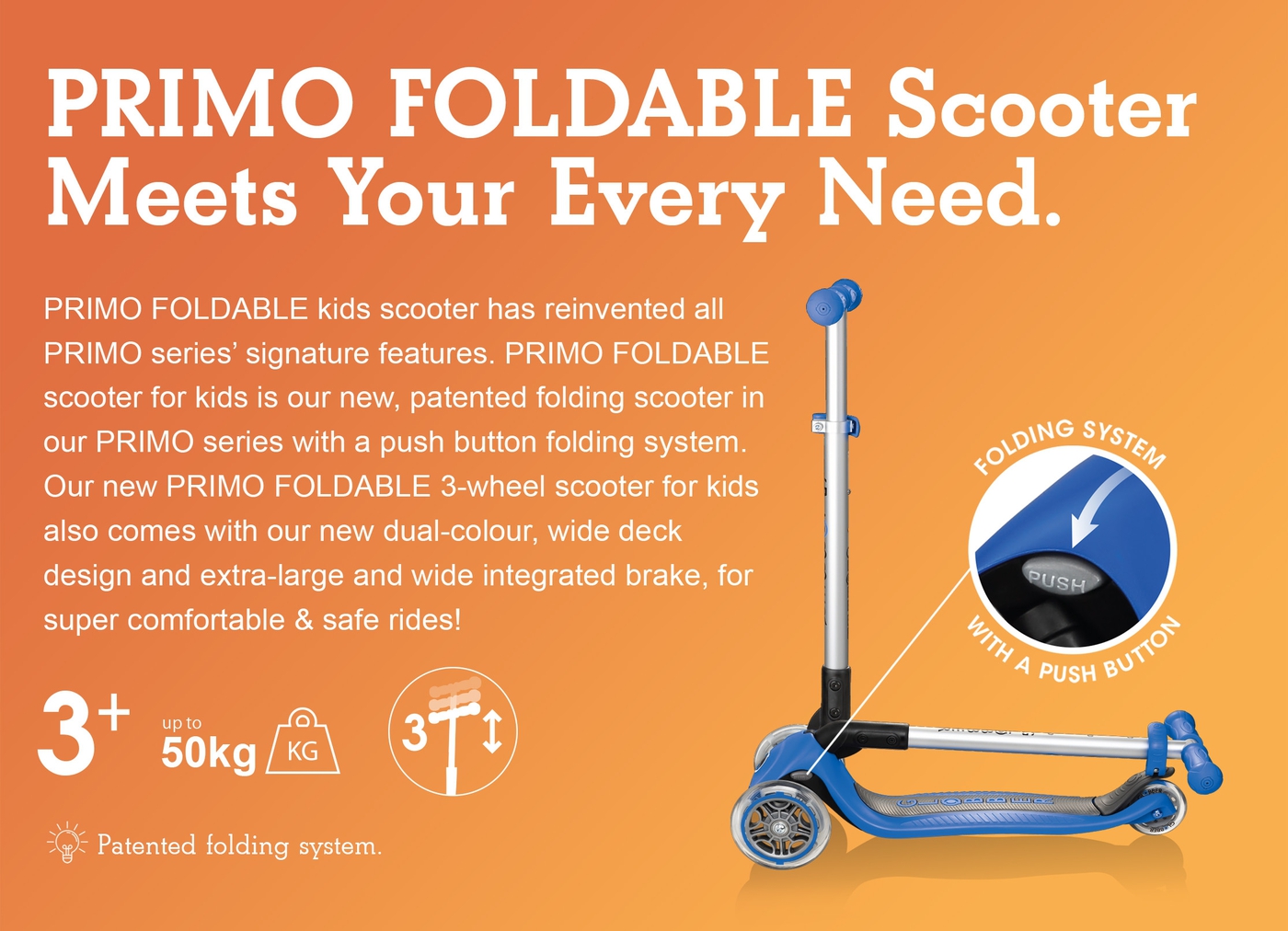 3-WHEEL KIDS SCOOTER PRODUCT FILM.
Watch the film to find out more about our PRIMO 3-wheel scooters for kids!