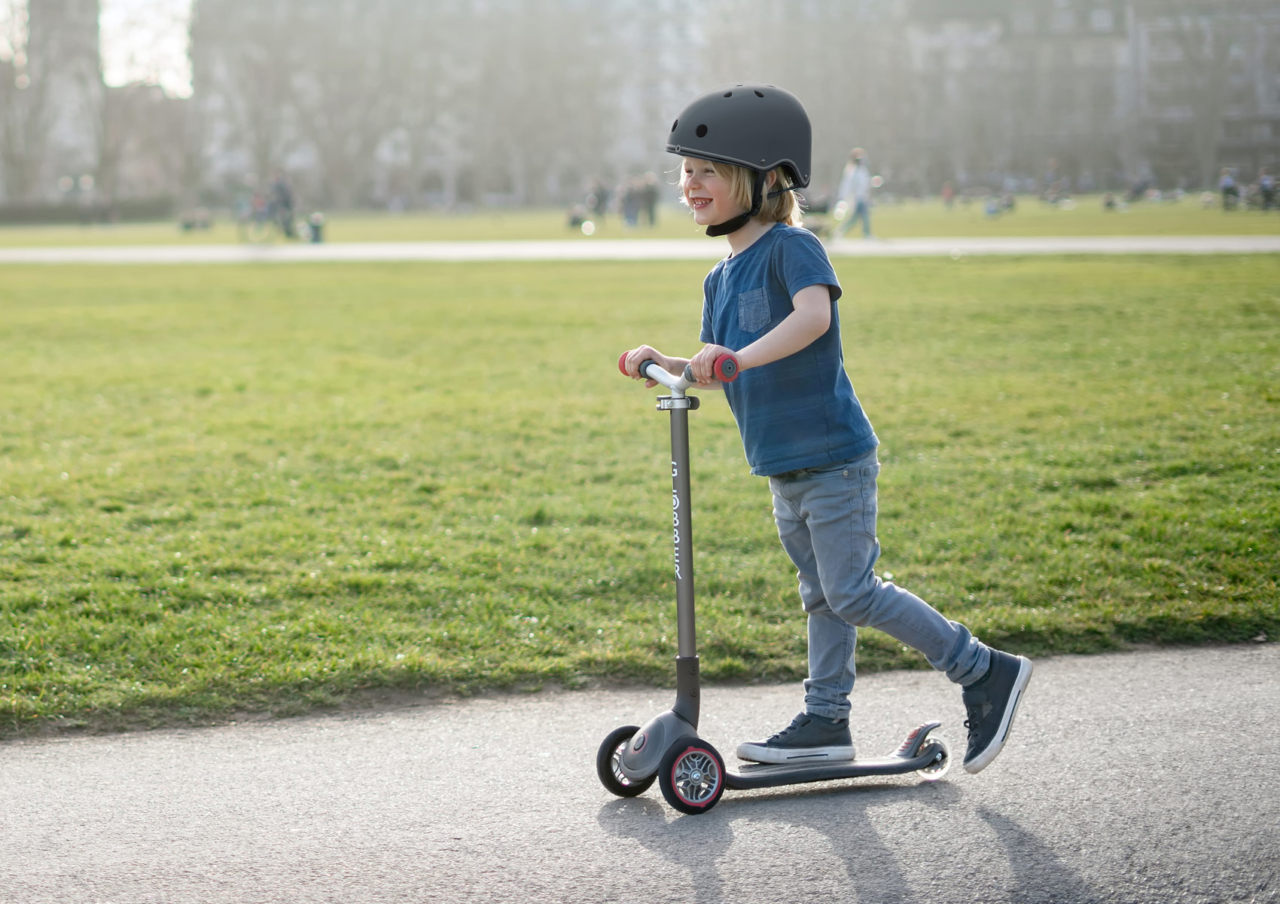 An XL scooter fit for a MASTER!
Go big. Go bold. Go MASTER! Made extra-large for extra comfort, this premium 3-wheel scooter comes with a wide, dual-coloured deck lined with soft EVA foam, Globber's patented steering lock and folding system, wide front wheels, and a 5-height adjustable T-bar—XL in every way with a sleek design fit for a young MASTER of scooting!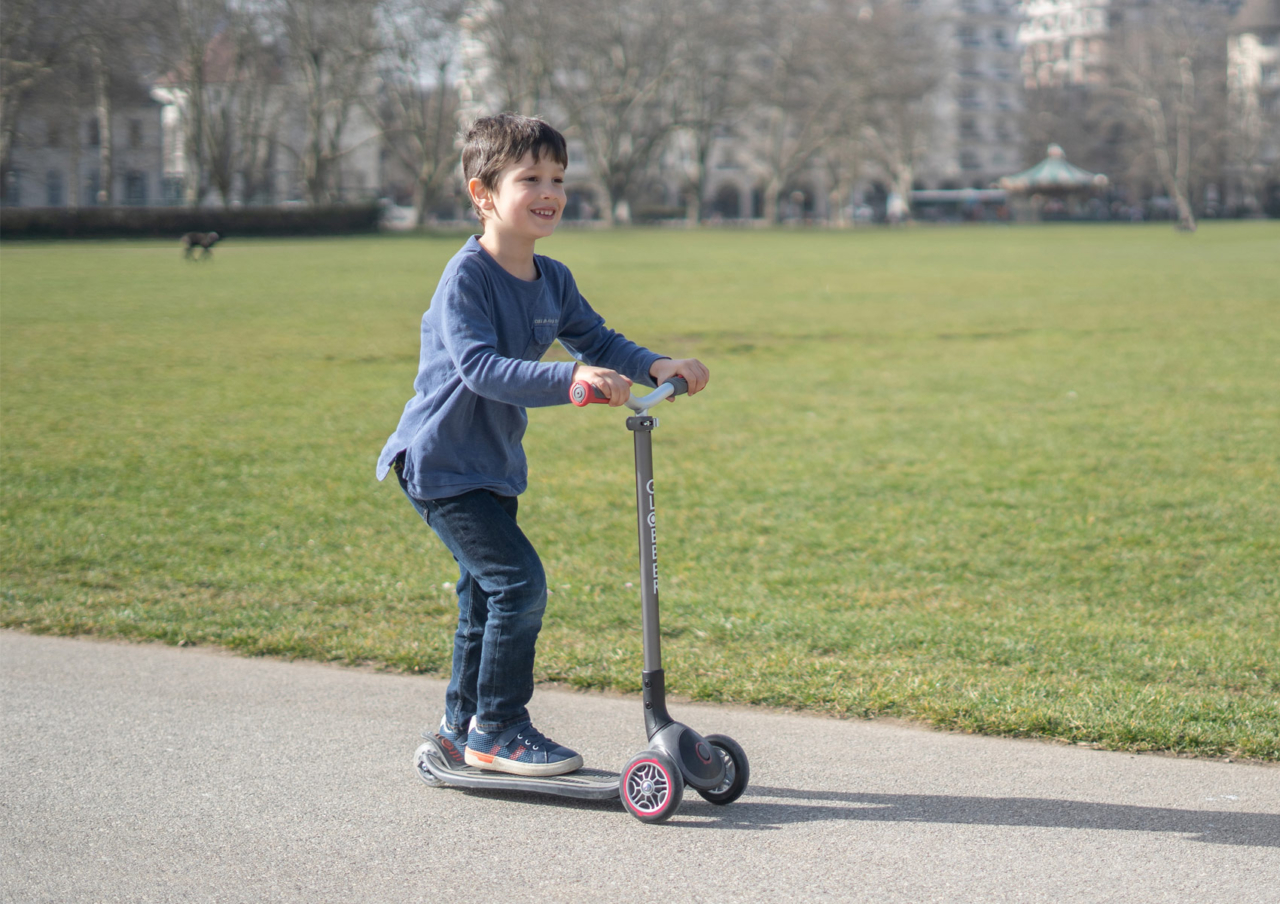 A scooter deck design that makes a big difference in comfort & style!
What makes MASTER's 3-wheel foldable scooter stand out from the crowd? Coming with its extra-wide, anti-slip deck design with soft, high-end, EVA foam in the middle ensures safe and comfortable rides, for hours of playtime and scooting!
An adjustable scooter beyond the norm for kids and teens aged 4 to 14Y
Thanks to its super wide, curved 5-height adjustable aluminium T-bar with TPR ergonomic grips, our Master 3-wheel foldable scooter for kids and teens is designed to last and grow with your child!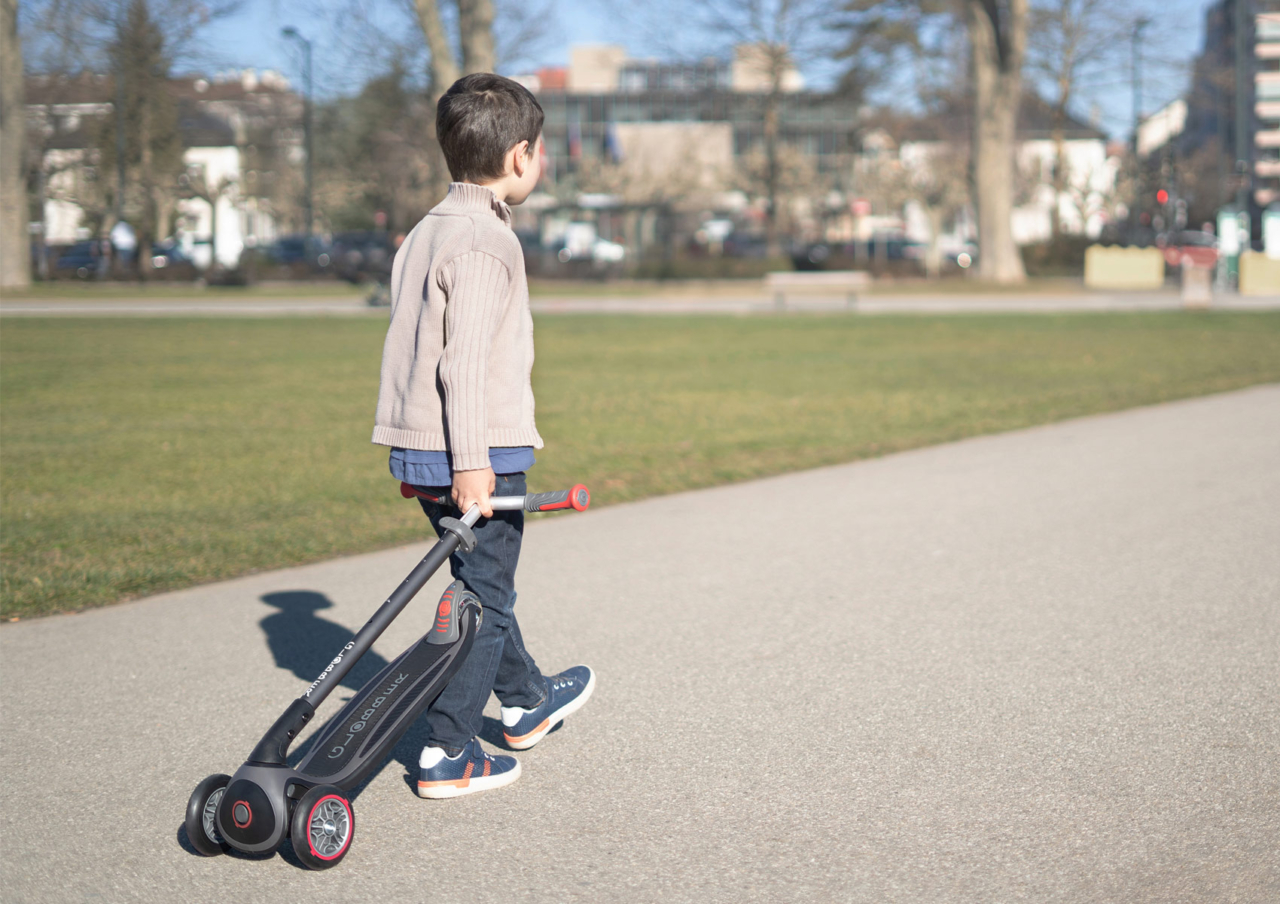 A 3-wheel foldable scooter for kids and teens for everyday wins!
MASTER's scooters are all foldable scooters equipped with our patented folding system and safe push button mechanism, to conveniently collapse and transport the scooter, avoiding clutter, misplacing the T-bar and any hassle! Just a simple push of a button is all it takes to fold the 3-wheel scooter!
The fastest way to learn how to scoot with MASTER's 3-wheel scooters!
Coming with Globber's patented steering lock button, our MASTER 3-wheel foldable scooters for kids and teens allow you to fix the steering system of the two front wheels to only move forward and backward, so your child gains confidence and learns to balance on our scooter. Unlock the button on the kids scooter to enable lean-to-steer riding!
A range of MASTER foldable scooter colours is available! Pick your favourite!
Our MASTER 3-wheel foldable scooter for kids is available in 7 exclusive colours. You'll therefore easily find your child's perfect match with MASTER scooters!