GO•UP Series
All-in-one scooters with seat transformable into 3 modes of riding, for kids aged 15M-9+.
A companion for your child throughout their toddler years
Go and grow with the best playdate in the prime of childhood: Go riding, go biking, or go scooting—just go, go, go! GO•UP series is a collection of scooters with seat best known for its all-in-one design that transforms each GO•UP into a ride-on, walking bike, and toddler scooter. Get 3 ways to play in just 1 purchase with sought-after functionality that helps hone motor skills while having fun—and you can watch your child GO•UP as they grow up!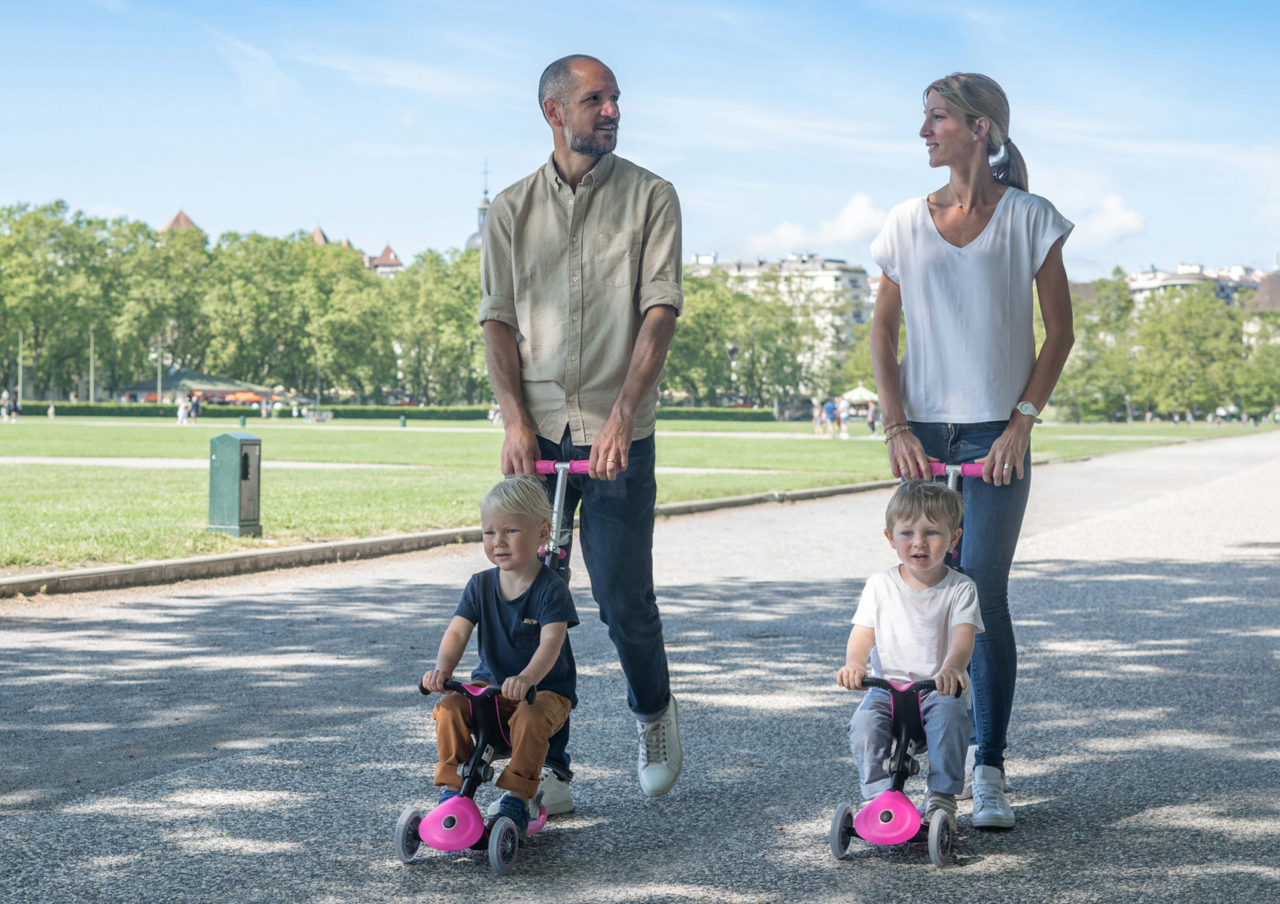 Well-Designed Toddler Scooter. Easy To Assemble.
All our GO•UP toddler scooters with seat are super easy to assemble and transform across the different modes! Go from ride-on mode to walking bike mode with just a push of a button! Our GO•UP DELUXE kids scooters with seat go one step further, coming with a 100% tool-less design.
Toddler Scooter With Seat. Adapts To Your Child.
All GO•UP kids scooters with seat are with an adjustable, soft TPR seat to find the most comfortable height for your child in ride-on and walking bike mode. Our GO•UP toddler scooter seats differ in shape and size across our models, to find the perfect fit for your little one.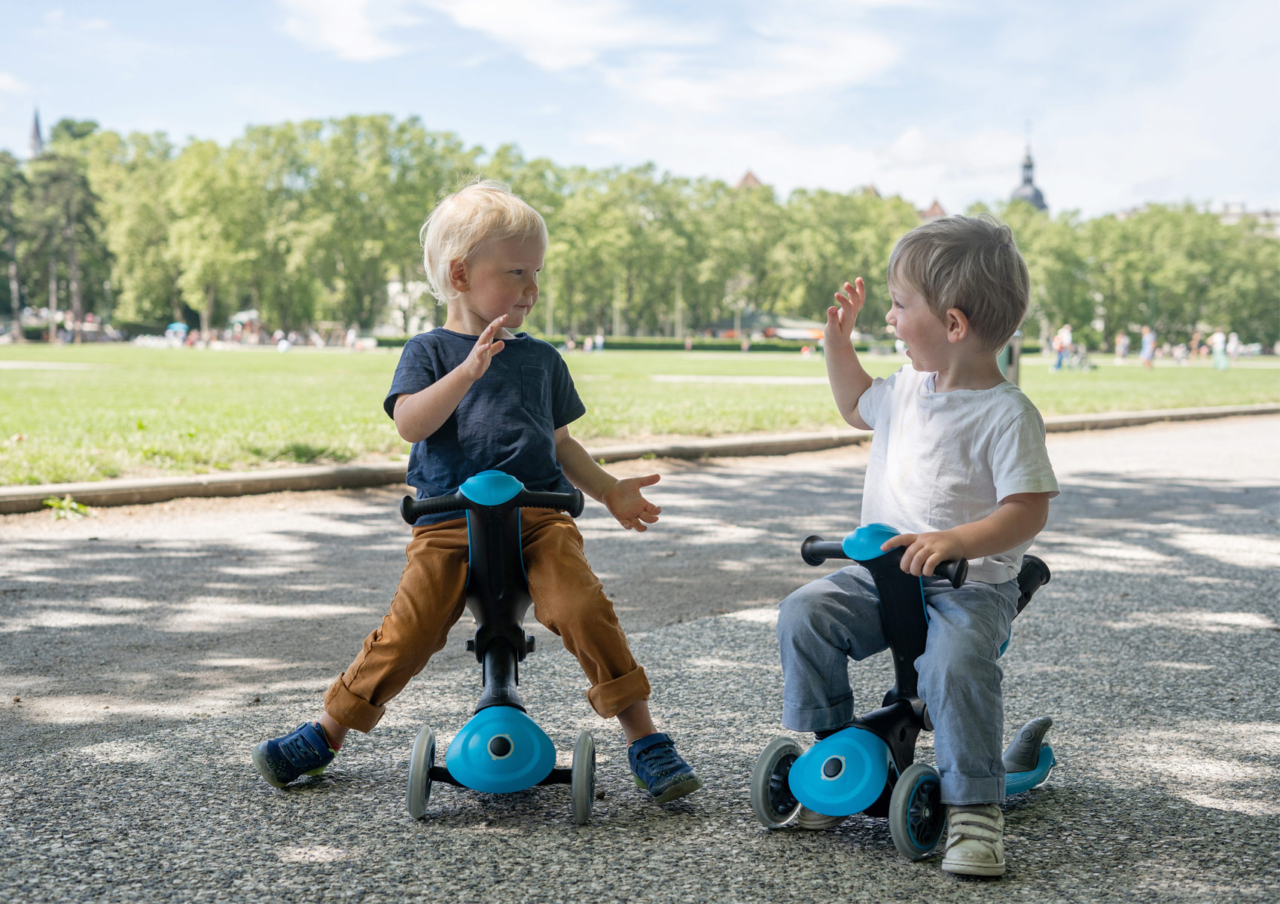 Patented Steering System. Safe & Easy Learning.
GO•UP toddler scooter with seat comes with our patented steering lock button to make the wheels move only forward and backward, helping your child to learn how to balance on our kids scooter. Unlock the button to enable lean-to-steer riding.
Robust Design. Play For Longer.
Safety comes first for our toddler scooter with seat. That's why all our GO•UP kids scooters with seat come with a reinforced structure, enabling the scooter deck to support up to 50kg! The patterned deck offers even more grip too!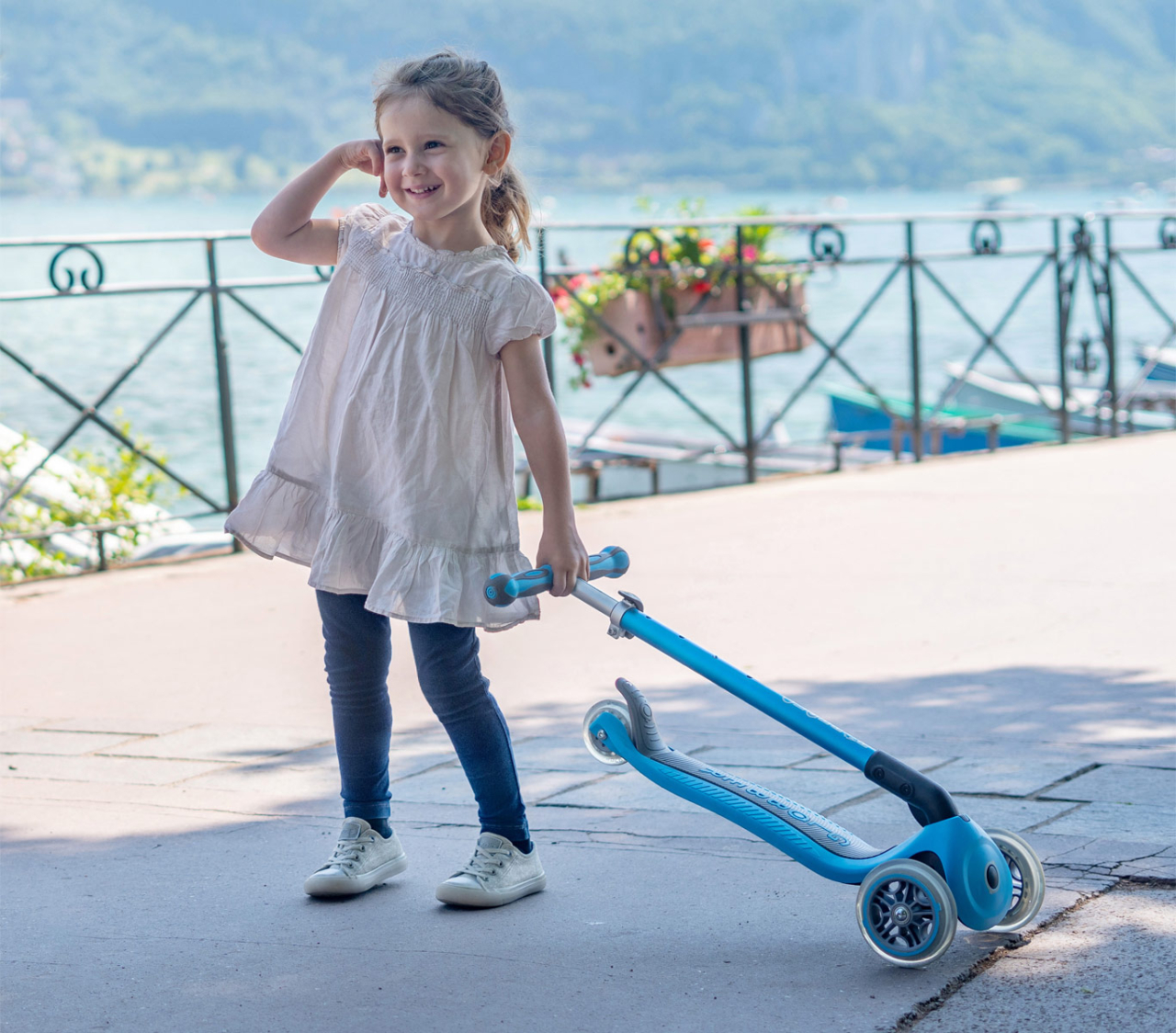 There's A Scooter With Seat For All Kids. Pick Your Favourite!
Check out GO•UP Series, our deluxe range of scooter with seat for toddlers! GO•UP COMFORT & DELUXE scooters with seat come with an extra-large, 3-height adjustable seat; GO•UP FOLDABLE scooters with seat come with a 2-height adjustable seat, and all 4 collections offer light-up scooter options!