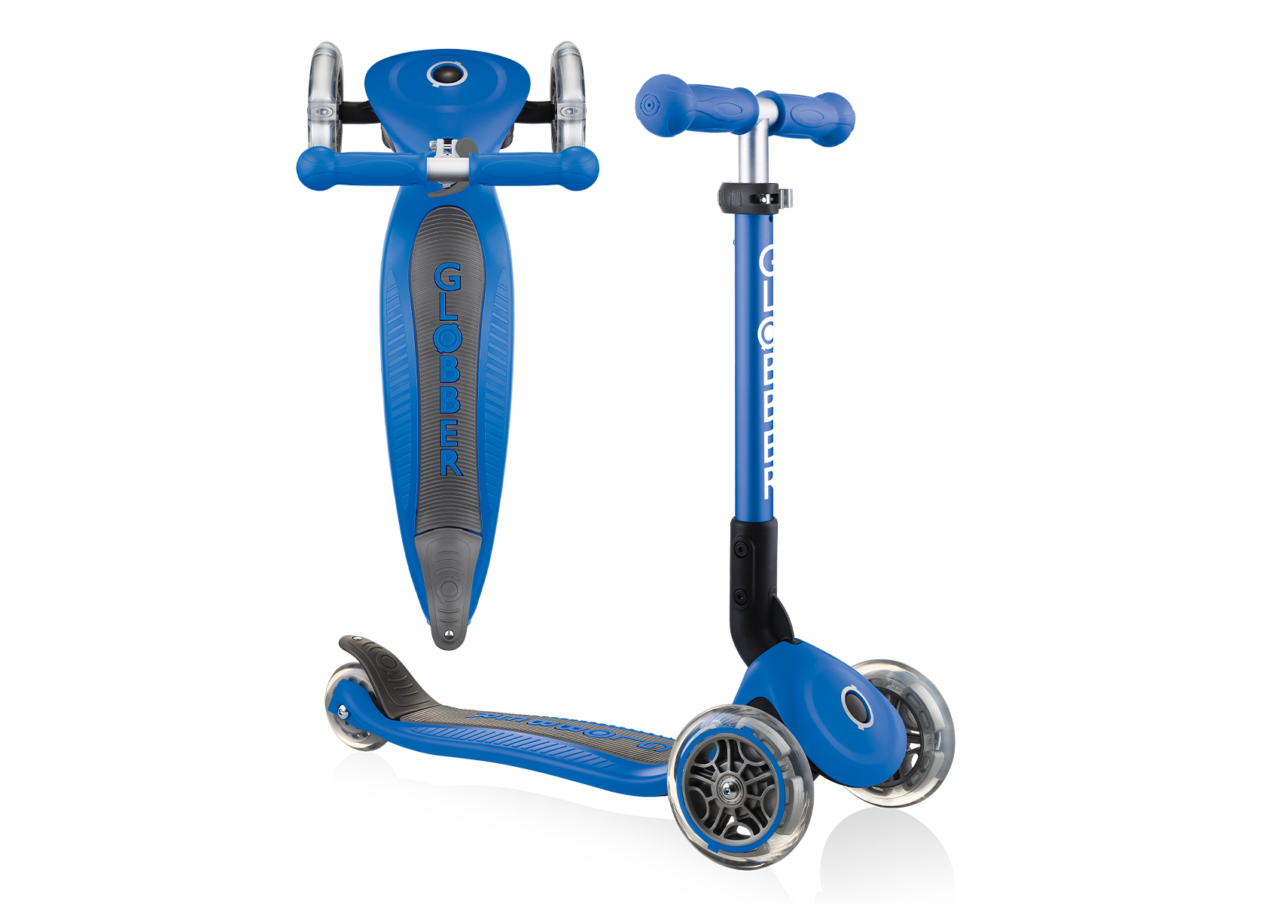 Especially for young toddlers—a wheeled adventure!
All hands on T-bars and all feet on deck—it's time for a scooting adventure. JUNIOR Series is dedicated to our little toddlers ready to take the world by wheels!
This 3-wheel scooter range is designed with young riders in mind (aged 2+), infused with Globber-patented technologies to help toddlers safely practice balance and scooting while keeping them comfortable.
Choose from a range of dazzling deck patterns and vibrant colours that best match your little adventurer!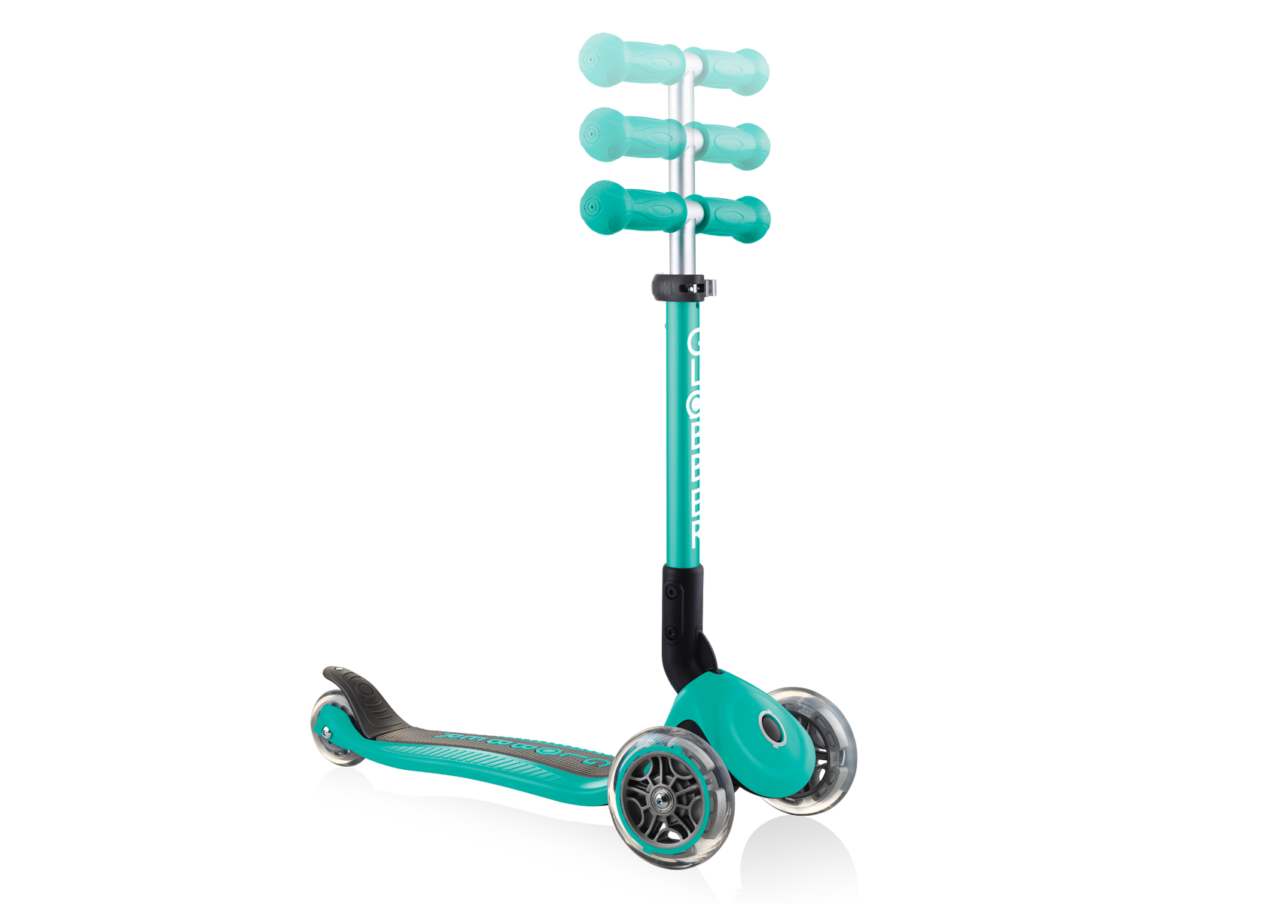 Now Toddlers Can Join In On The Scooter Fun!
JUNIOR toddler scooters are designed for toddlers aged 2+. We've made some small design changes to our award-winning 3-wheel kids' scooters to deliver big differences in our JUNIOR toddler scooter series, making the scooters suitable in size and height for toddlers aged 2+, while still being feature-rich to aid toddlers to quickly and easily learn how to scoot on a 3-wheel toddler scooter!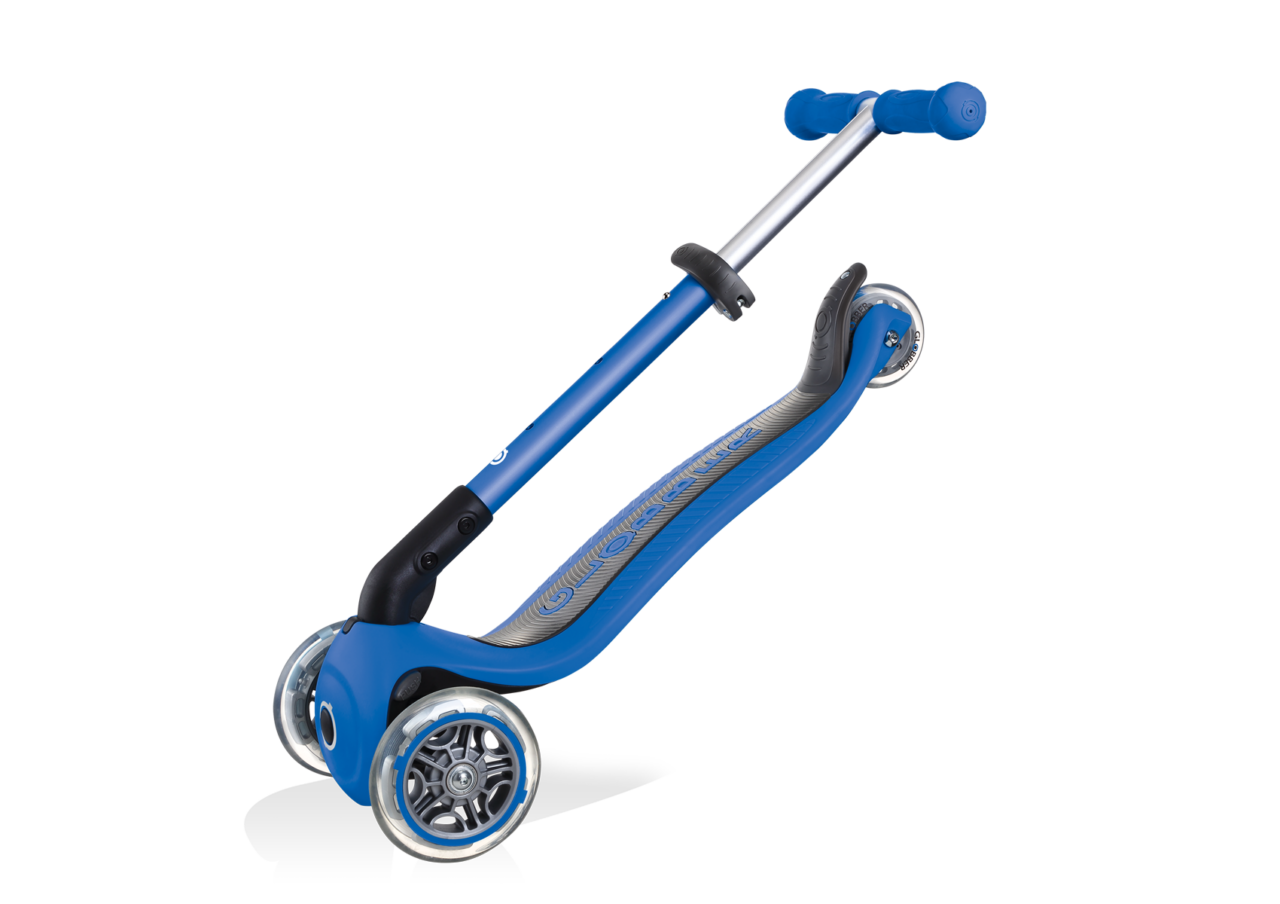 Safe Toddler Scooter To Learn Fast.
Our JUNIOR toddler scooters are equipped with our patented steering lock button, allowing you to fix the steering system of the two front wheels, to help children, as young as 2 years old, quickly gain confidence and easily balance on our toddler scooter. Unlock the button to enable lean-to-steer riding. What's more, our toddler scooters are adjustable scooters with a redesigned T-bar (54cm, 61cm, 68cm from the ground) and come with a super wide scooter deck, making it safe, comfortable and practical for little ones to use!
Foldable 3-Wheel Toddler Scooter.
All JUNIOR toddler scooters come with our patented folding system with a safe easy, integrated push-button on the scooter deck, to conveniently fold, carry and store the scooter away after playtime! Just a simple push of a button is all it takes to fold up the 3-wheel toddler scooter!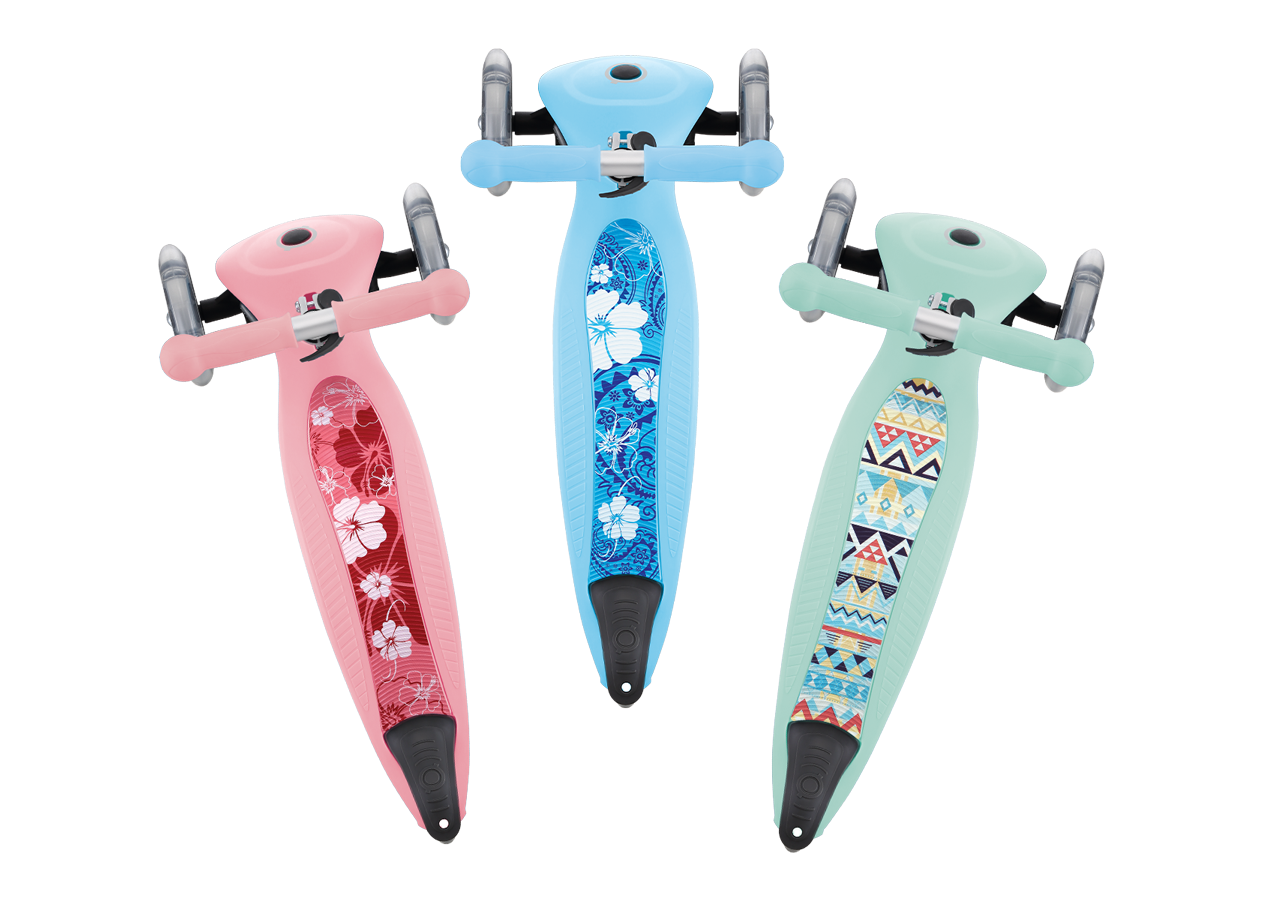 More Colours & Patterns To Pick Your Favourite Toddler Scooter!
Our JUNIOR range of toddler scooters for toddlers aged 2 to 6 years is available in a selection of vibrant colours—blue, pink, green and purple toddler scooters, and cool scooter deck patterns—tribal, flower, racing and smiling sunshine scooter deck designs! Which toddler scooter will you pick?
Robust Toddler Scooter for Years of Usage.
All JUNIOR toddler scooters have a reinforced body frame that supports up to 50kg; durable TPR handlebar grips; and PU casted wheels with the rear wheel coming with an extra-long and wide brake, for safe rides as your child grows!