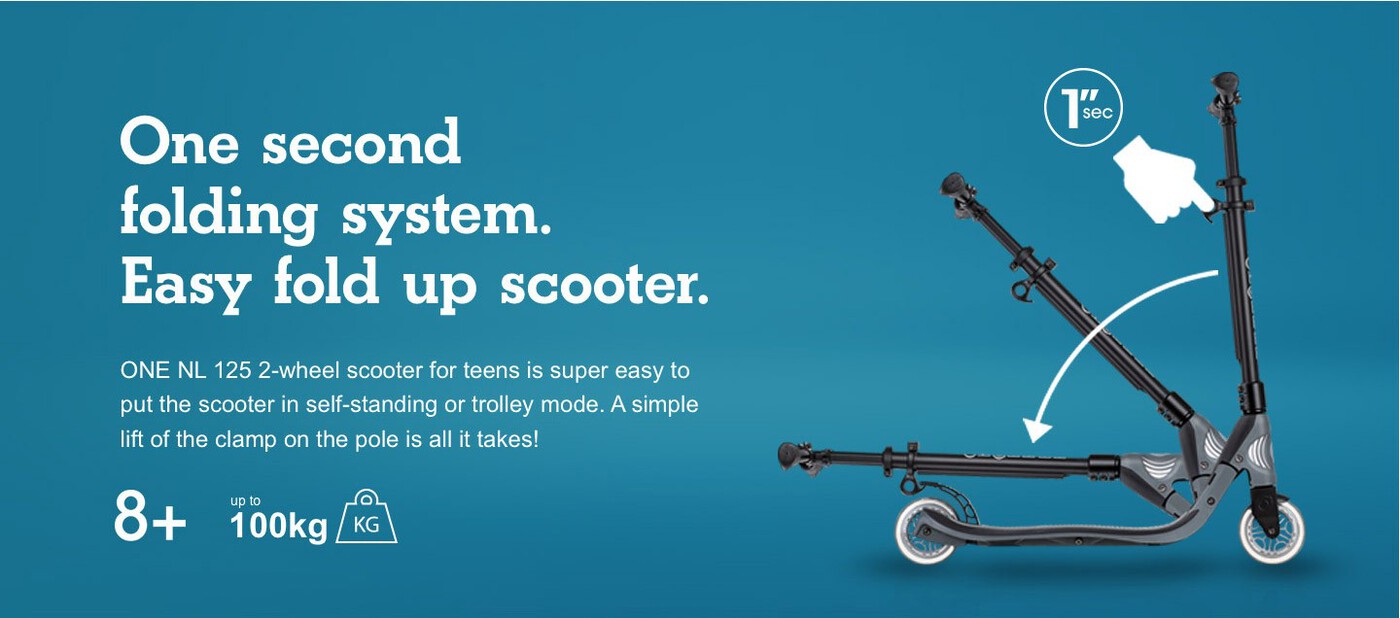 2-WHEEL SCOOTERS FOR TEENS PRODUCT FILM.
Watch the video to find out more about our ONE NL 125 series 2-wheel scooters for teens.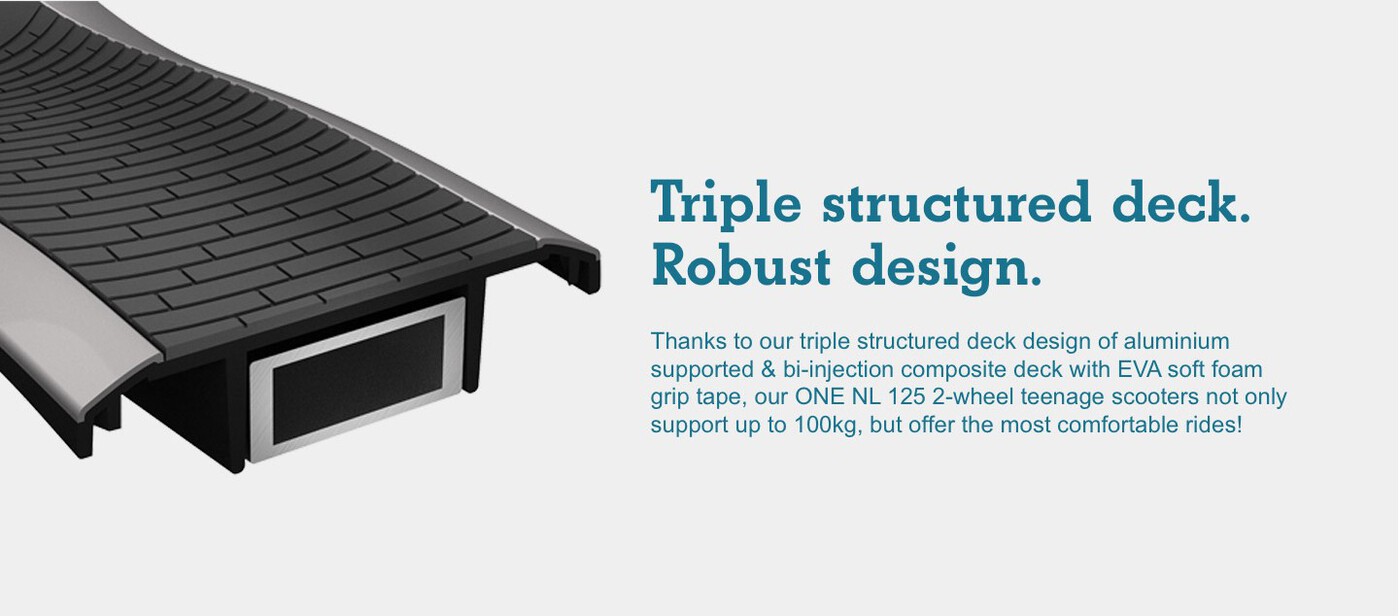 Users Review
3 People Reviewed
By Chamssane Chafi on Jan 9, 2020
J'ai acheté cette trottinette pour ma fille de 8 ans et elle en est absolument ravie. On voit un produit de qualité conçu pour durer. Le système de pliage est vraiment très simple et le design est...
By pauline duby on Jun 1, 2020
Superbe trottinette ! facile d'utilisation, ne prends pas de place dans le coffre, car elle se replie en 2 ! Nous avions une autre version de chez globber et la qualité est top et dure dans le...
By pauline duby on Jun 1, 2020
Super trottinette ! cadeau d'anniversaire de mon fils, qui en est ravi ! Facile d'utilisation pour un enfant de 9 ans ! très bonne qualité !