All-in-one kids' tricycle and balance bike.
EXPLORER TRIKE KIDS' TRICYCLE & BALANCE BIKE PRODUCT FILM
Watch the film to find out how our EXPLORER TRIKE 4in1 transforms from a baby push along trike to a balance bike for kids!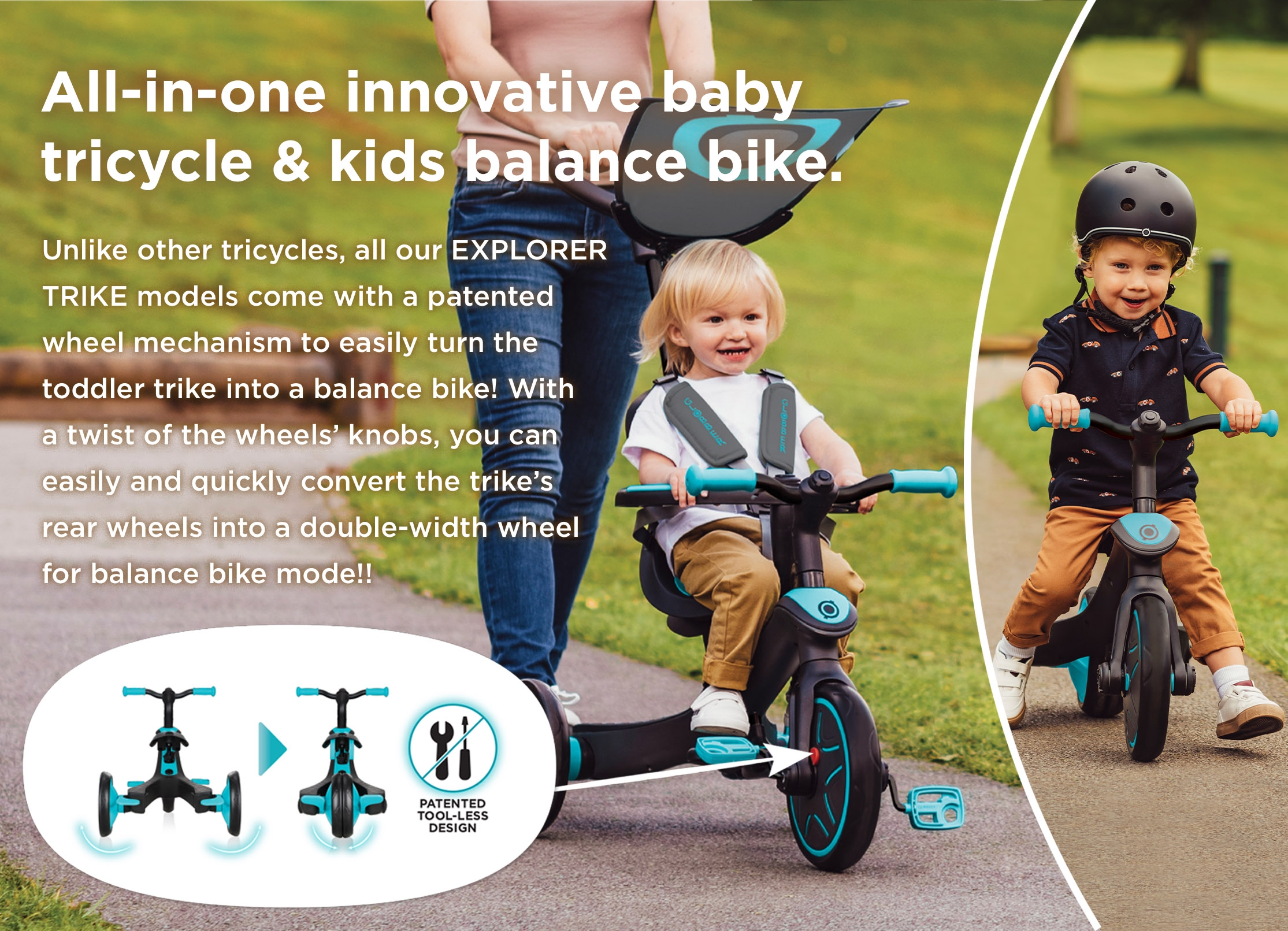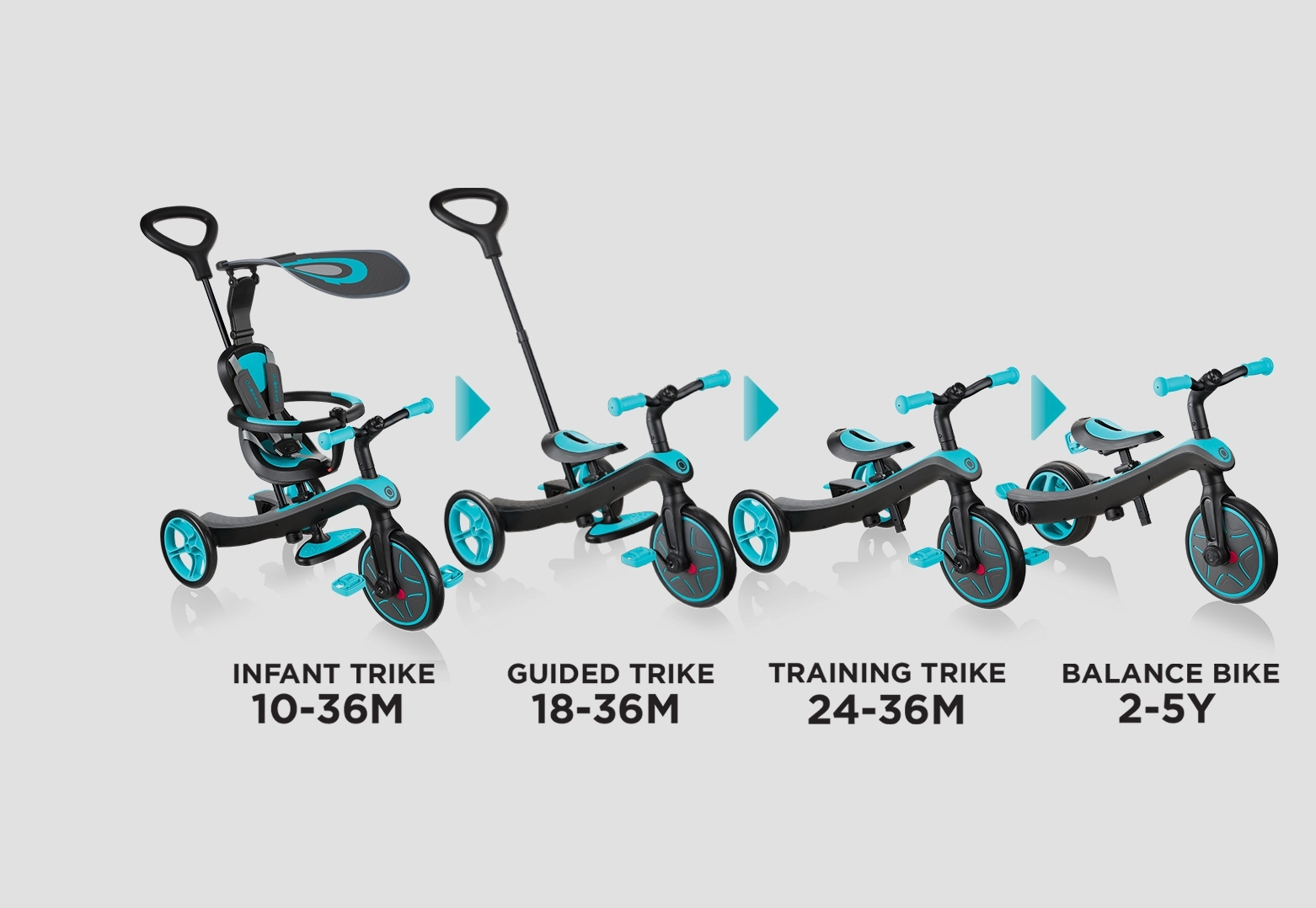 A baby push trike that adapts more than the norm.
We've launched a baby tricycle with push handle, EXPLORER TRIKE 4in1, which offers 4 stages: infant trike, guided trike, training trike and balance bike; a toddler tricycle, EXPLORER TRIKE 3in1, which has guided trike, training trike and balance bike stages; and a kid's trike, EXPLORER TRIKE 2in1, which offers training trike and balance bike! Pick the model that best suits your child's developmental stage!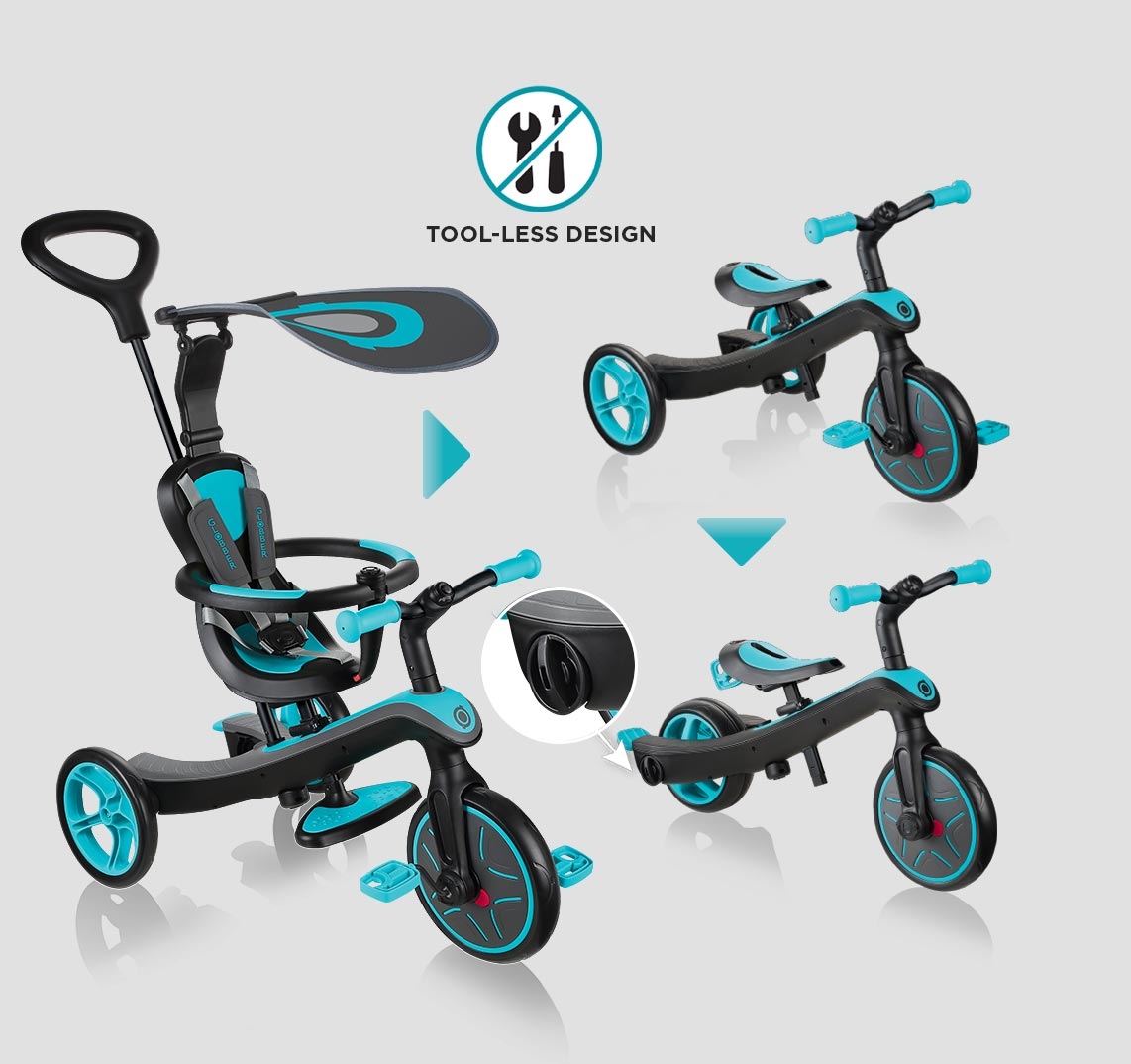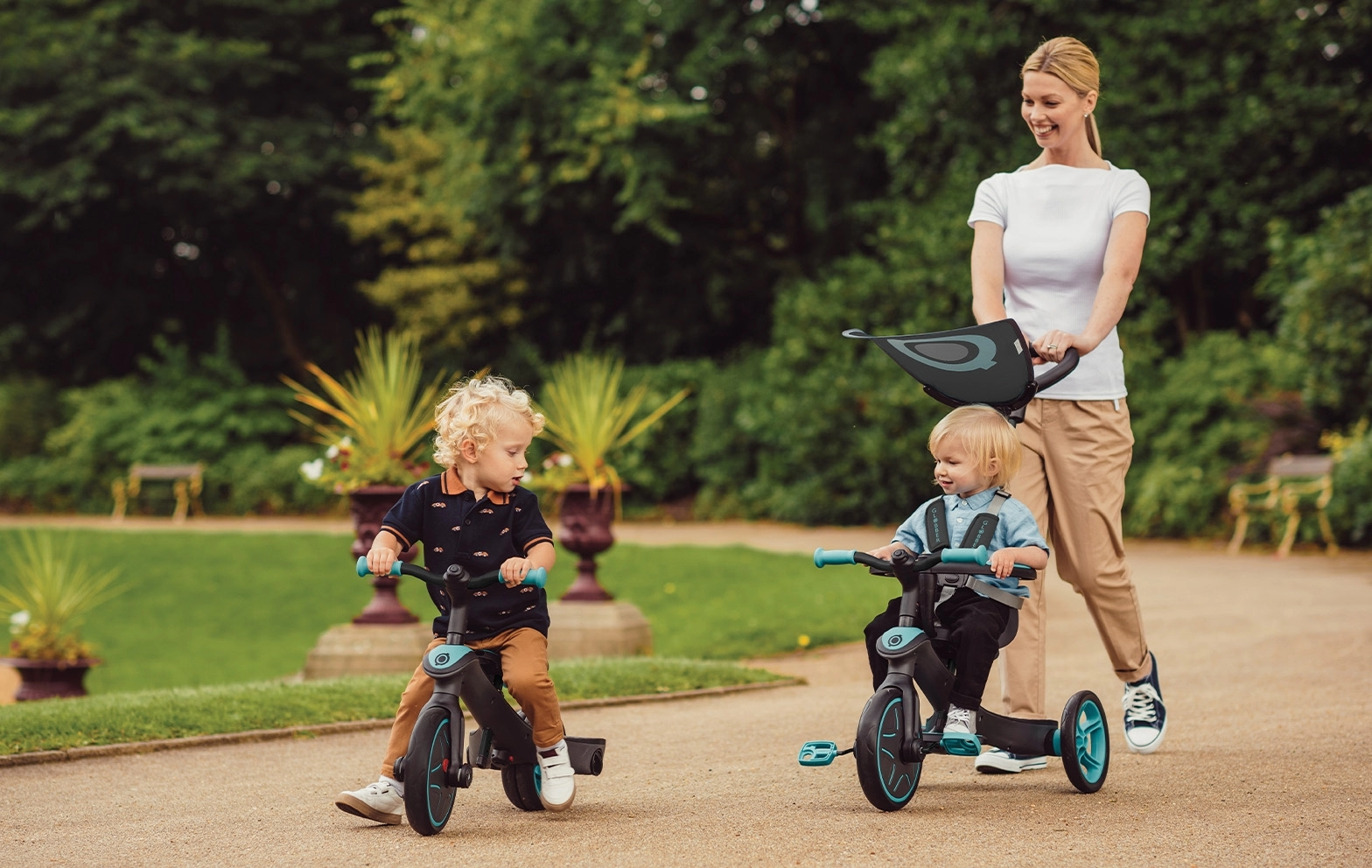 A 100% tool-less trike design to easily transform the product!
Our EXPLORER TRIKE series comes with a 100% tool-less design, to conveniently transform the product into different stages with just push buttons and wheel knobs, making it a super practical tricycle and kids' balance bike solution for parents with toddlers.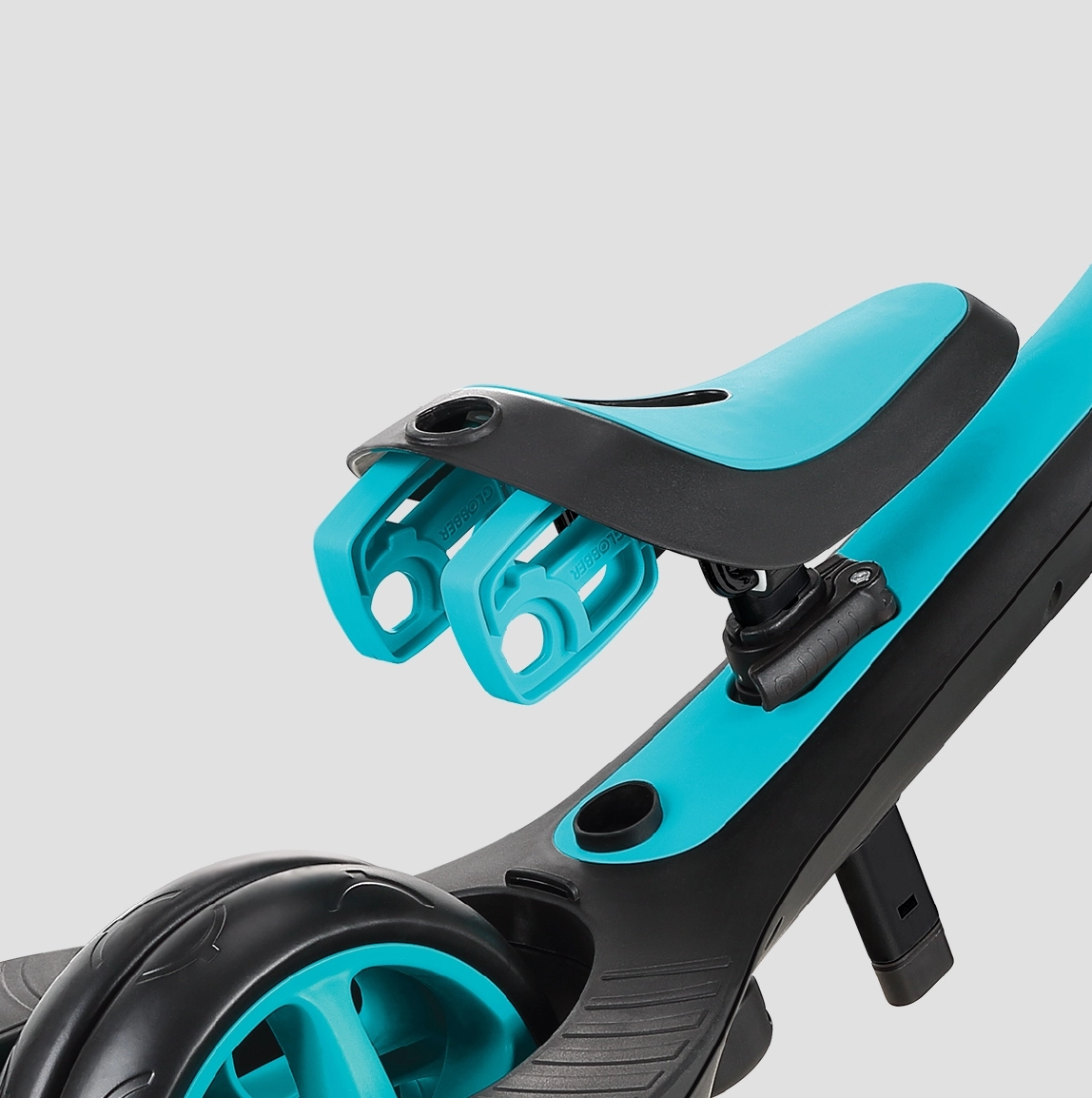 A smart trike & balance bike design with built-in storage!
Thanks to EXPLORER TRIKE's clever storage, all models are equipped with built-in pedal storage, to easily put the pedals under the kids' balance bike's saddle and never lose them when transforming the product!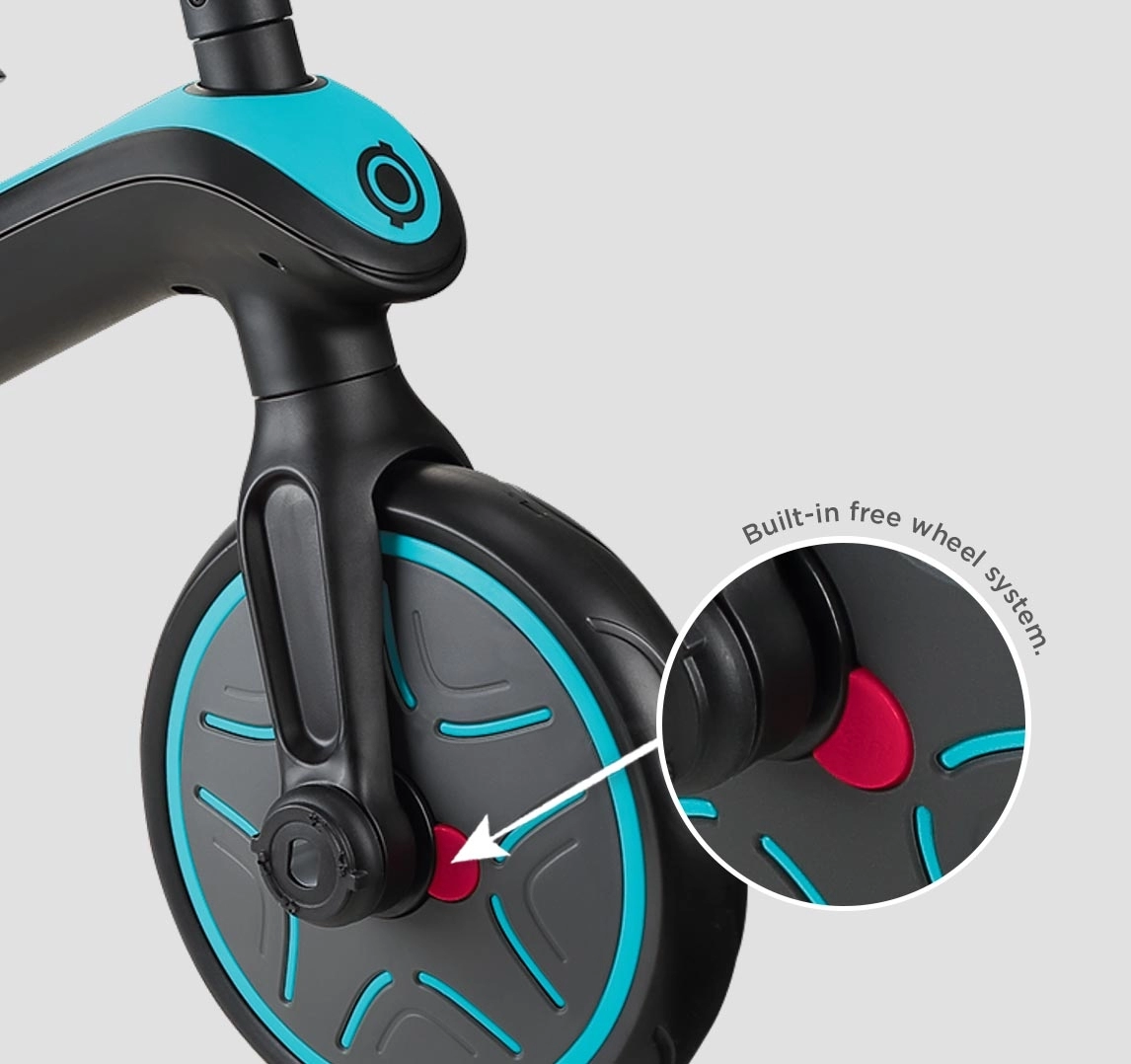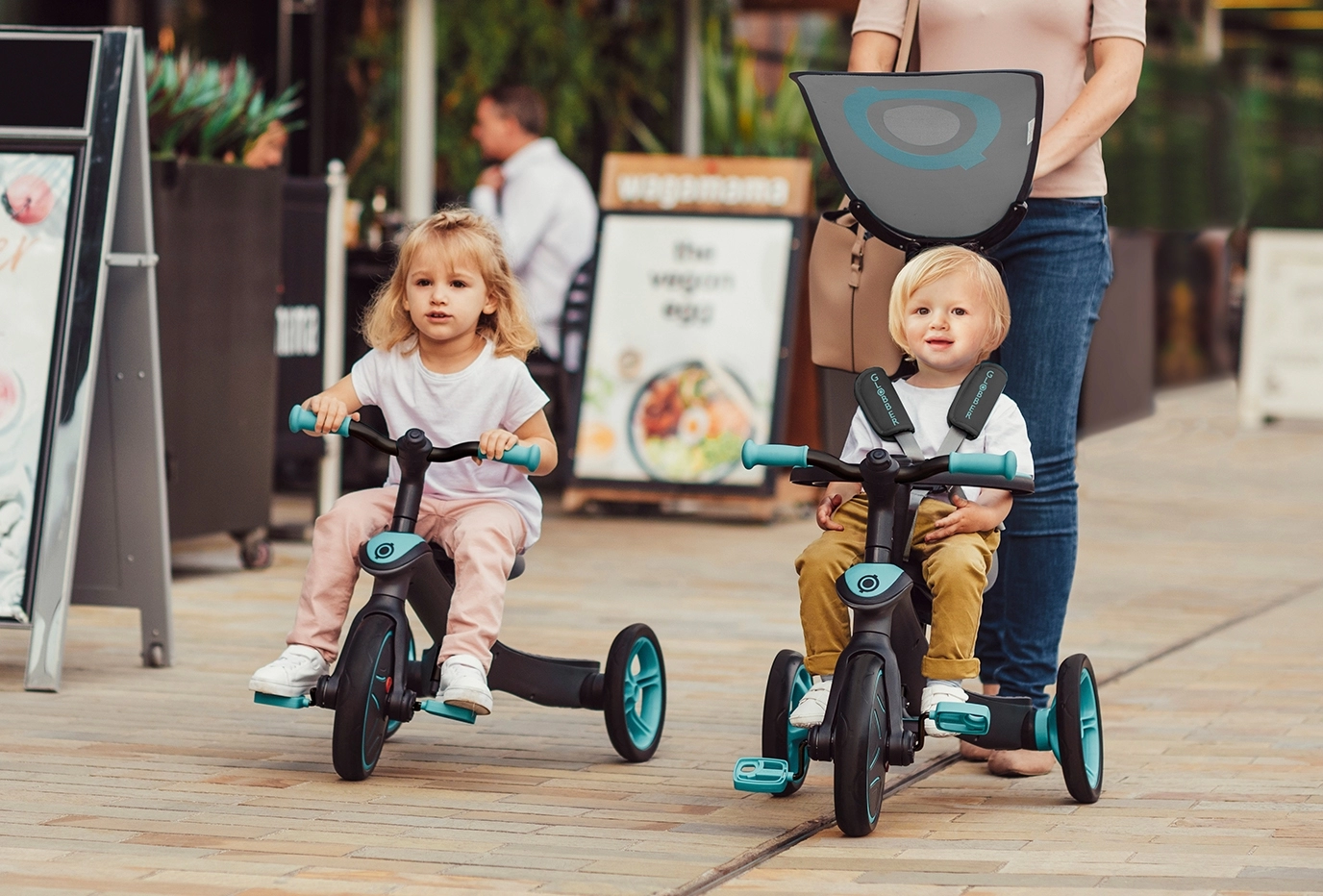 A safe trike for parents and toddlers!
Our built-in front freewheel system with lock/unlock button allows you to remain in control during infant & guided trike stages; steer safely with the built-in steering system, rear brakes and adjustable parent push handle*; and easily pass the steering control to your little one when the time is right!
*Available on EXPLORER TRIKE 4in1 & 3in1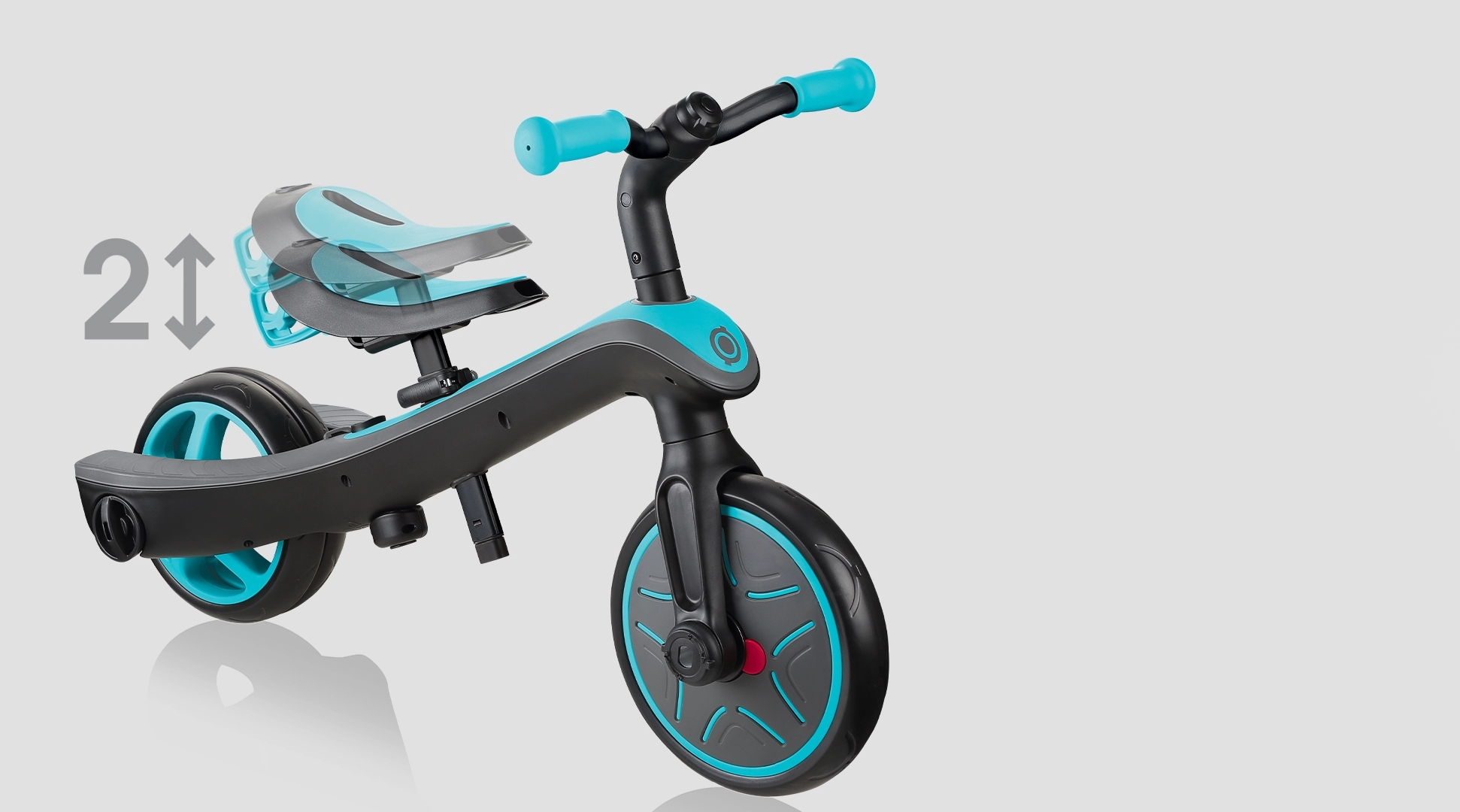 A comfy ride and fun playtime for toddlers too!
All EXPLORER TRIKE's models (4in1, 3in1, 2in1) come with a 2-height adjustable balance bike saddle with soft, anti-slip TPR and curved handlebars with durable TPR ergonomic grips, for comfortable rides in tricycle and balance bike mode for kids!