Sustainable Scooters for a Greener World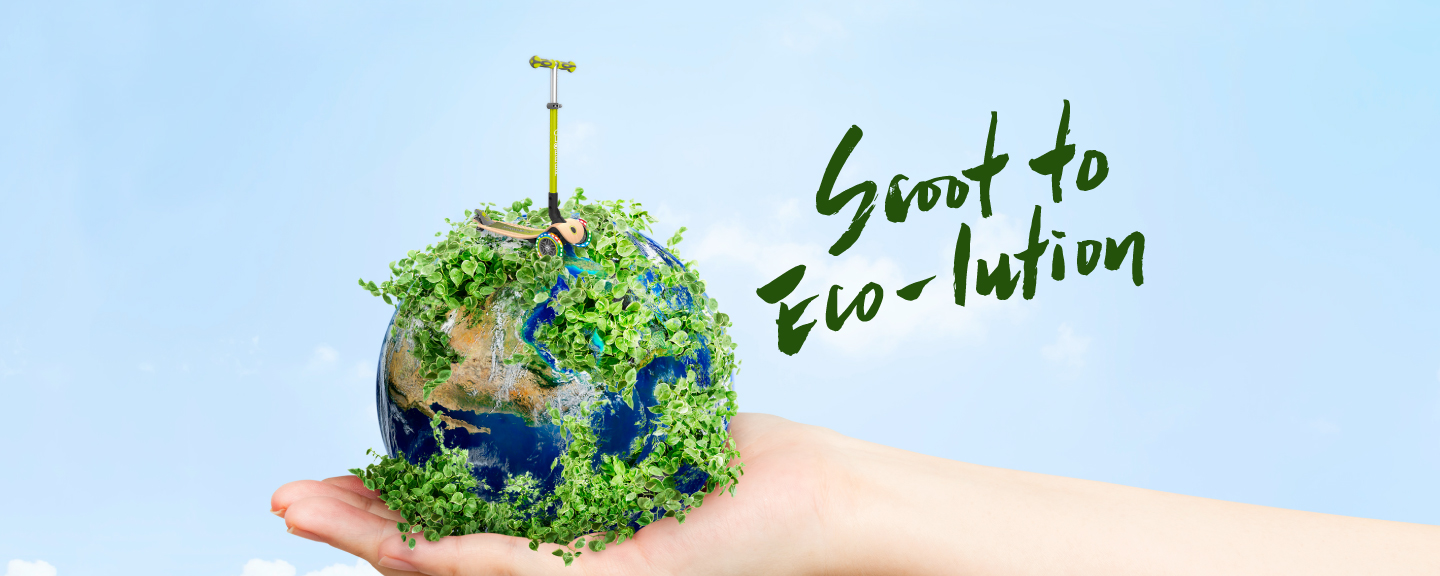 A greener world on wheels—that's our mission: 
Solutions that lead to eco-evolution. A full-circle eco-revolution. We are scooting to eco-lution.
As we forge a path towards a greener globe, Globber is making a promise for keeps: 
"We are committed to creating iconic mobility products that are eco-friendly and emission-free by their very nature with longevity and reusability at the forefront. We also apply sustainability in the essential parts of our process, from sourcing and manufacturing to corporate social responsibility. "
We are proudly taking steps to help people live and stand by their own green values, choices, and practices. Striving towards our common goal of sustainability, Globber scoots to eco-lution in a greener world on wheels. 
---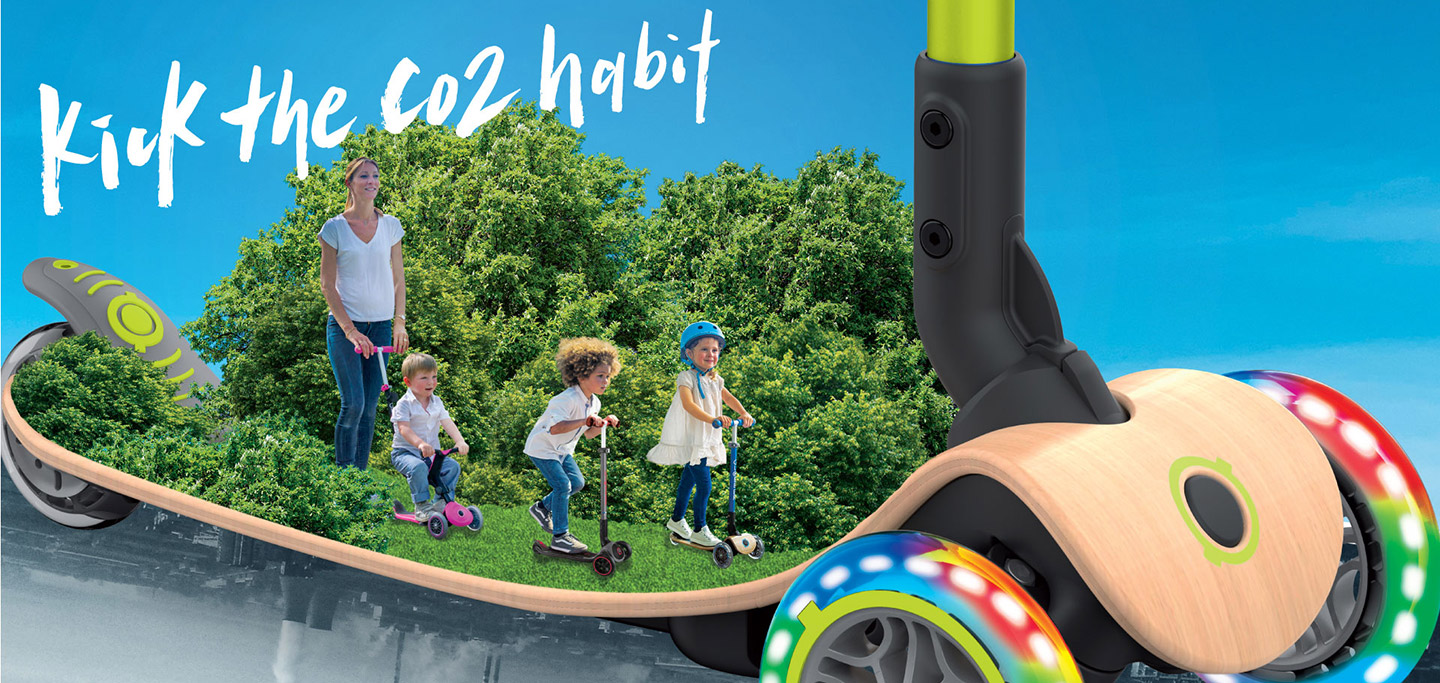 And we're kicking it through scooting. 
The transport sector is responsible for approximately 20% of global carbon dioxide emissions. As a society, we're looking inwards—our homes, how we get around, and our day-to-day lives—to enact change through sustainable urban mobility. 
Sustainable urban mobility creates a safe, accessible metropolitan environment where citizens can reach destinations with zero-emissions transport, like walking, cycling, and—best of all—scooting. 
Major world cities like Lyon (where we're designed), Hong Kong (where we're headquartered), Zurich, Paris, Seoul, Prague, Vienna, London, Singapore, Stockholm, Frankfurt, and many more are leading the way with robust networks and initiatives for sustainable urban mobility! 
And sustainable urban mobility is at the heart of everything we do. It's who we are. It's why we are: With car usage for short trips comprising the largest share of journeys in any given city, if we all can simply scoot more for even just those quick distances, work commutes, and errands out, we can conquer our automobile dependency and kick the CO2 habit together!
---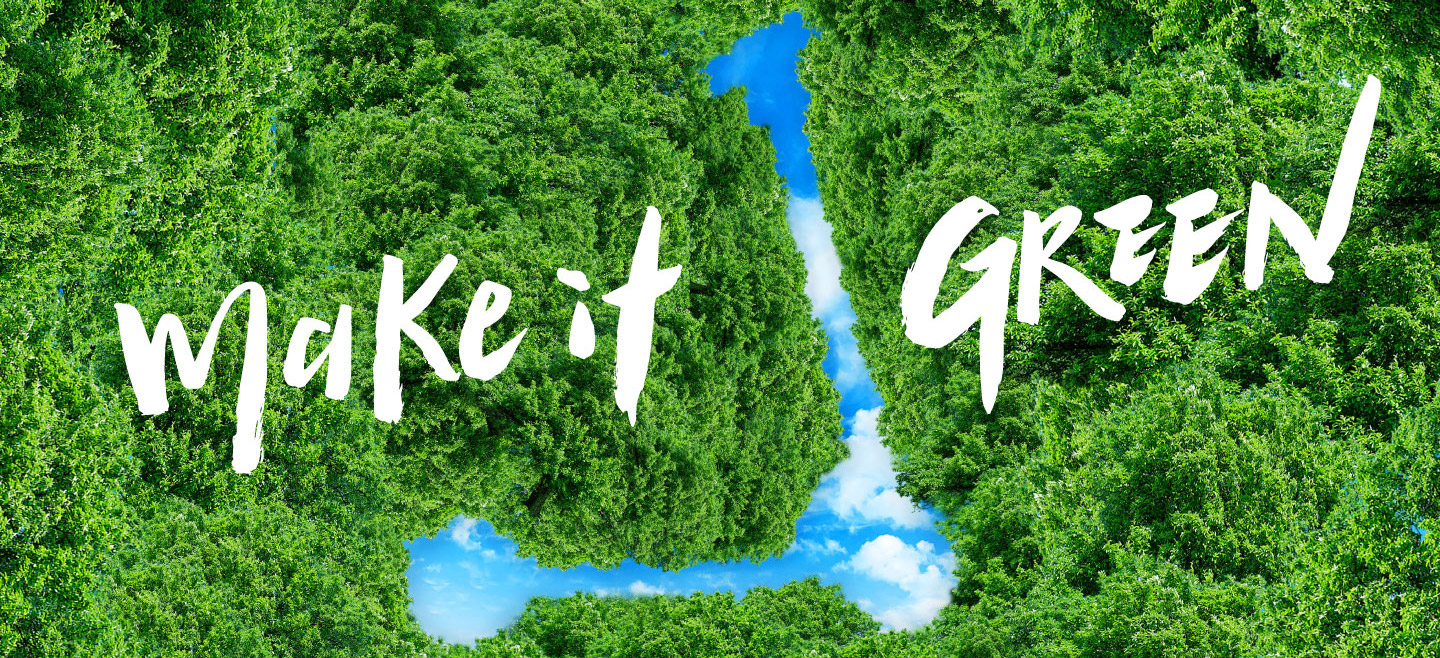 Infusing sustainability in our DNA.
Sustainability is ingrained in our DNA and exemplified in our materials:
Wherever possible, our products' polypropylene (PP) and nylon content is injected with Global Recycled Standard (GRS) plastic composition in the essential components.
Our PRIMO Series features the PRIMO FOLDABLE WOOD LIGHTS, which comprises a sustainable 7-ply, FSC-certified wooden deck. 
FSC-certified wood is sourced from responsibly managed forests recognised by the Forest Stewardship Council (FSC). FSC-certified forests provide environmental, social, and economic benefits that keep our forests alive for future generations. It assures both consumers and manufacturers that their wood, paper, and other forest products are produced with materials that were sustainably harvested.
Wood is a versatile, long-lasting material, and designing PRIMO FOLDABLE WOOD LIGHTS with a sustainable FSC-certified scooter deck is just one of our steps towards responsible sourcing. Coupled with our efforts to incorporate GRS plastic wherever we can in the vital components of a Globber scooter, we strive to use sustainable materials and ultimately foster a greener world on wheels.
---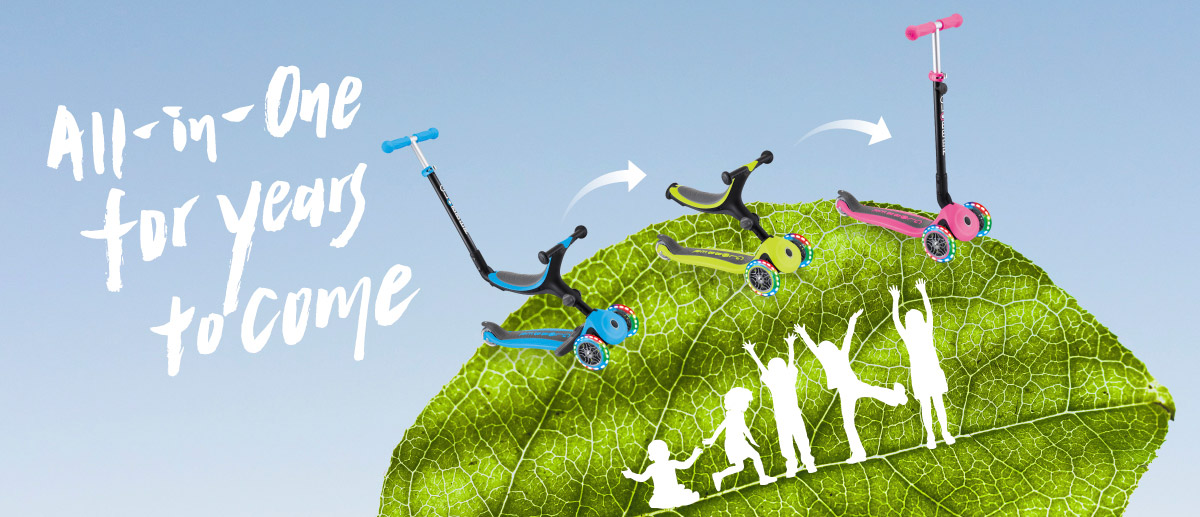 Globber Green Magic: Poof! 1 purchase = 3+ products—built to last.
Globber is in it for the long haul, and our patented designs are a testament to that promise. Our products can be your sustainability companion for years. As just a few examples: 
The EXPLORER TRIKE Series is an all-in-one trike and balance bike for little explorers from babyhood to toddler years. As your child grows, you can transform the baby bike into 4 different modes of fun: infant trike (10-36M), guided trike (18-36M), training trike (24-36M), and balance bike (2-5Y). 
The GO•UP Series is also an all-in-one design that caters to multiple age ranges by integrating 3 different products in 1, with each mode suitable for toddlers 10-15 months until 7-9+ years of age. 
ULTIMUM scooters are 3-wheel rides that support a 100kg rider weight with a 6-height adjustable T-bar, so that the scooter can be customized to every rider and used by everyone for literally a lifetime—from childhood all the way to adulthood. 
Globber products adapt with growing kids and deliver longevity and durability, promoting a sustainable purchase option for families.
Also exclusive to the Globber brand is our spare parts initiative that further supports long-term usage. Spare wheels, screws, clamps, brakes, and more are on-hand across all regions. So instead of discarding an otherwise good product due to lost parts, you can replace with new parts as a cost-effective, sustainable way to make your Globber as good as new!
---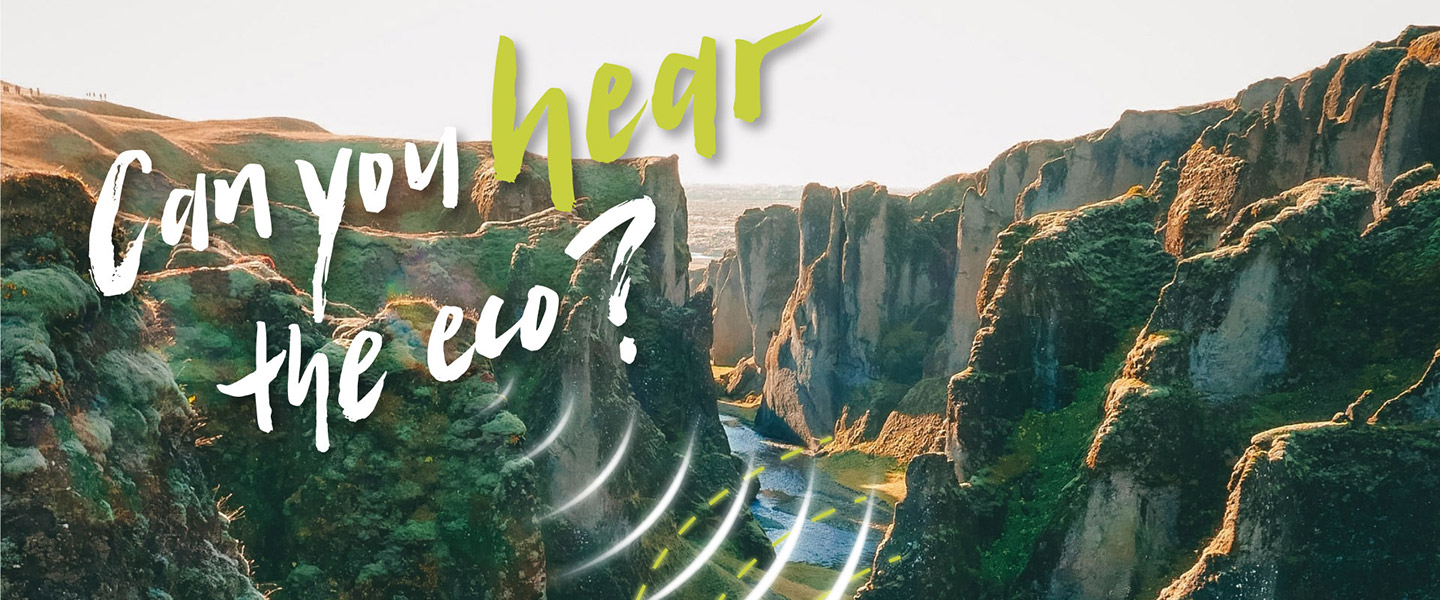 40+ reforestation projects worldwide. 35+ million trees in 2022. 
We want the echo of our endeavours to reverberate for future generations. So we're answering the call and supporting environmental conservation and restoration through a partnership with One Tree Planted, a non-profit organisation dedicated to reforesting the globe. 
Forests cover 31% of our land surface, but that area is shrinking—we lost 420 million hectares of our forests to deforestation between 1990-2020 alone. To help address our diminishing woodlands, Globber is proud to contribute to the planting of 35-45 million trees worldwide in 2022.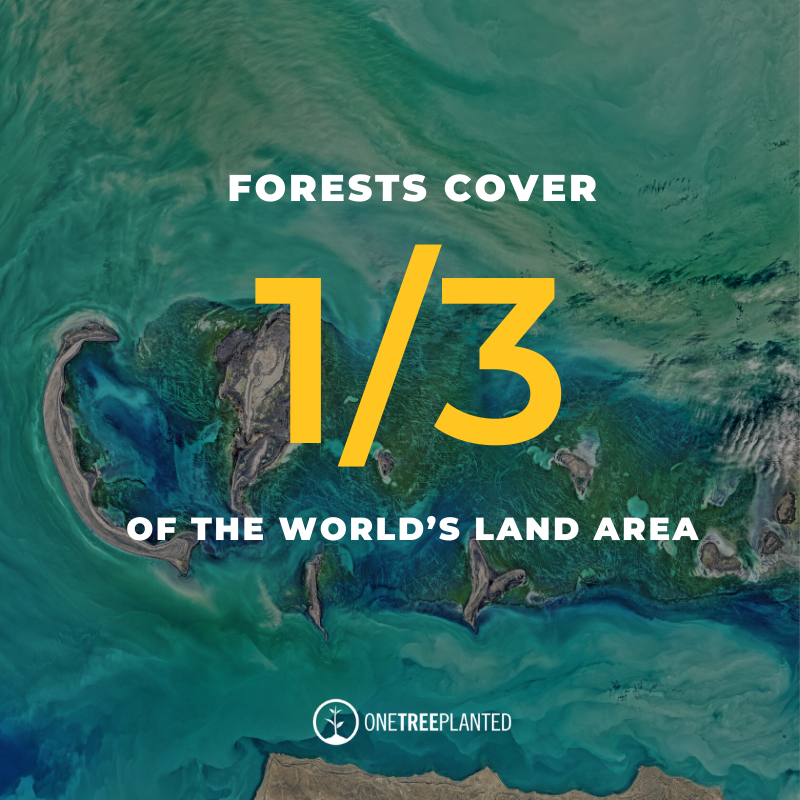 With more than 40 reforestation projects around the globe, trees are being planted where they're needed most. As but a few examples: 
1.5 million fruit trees have been planted in India to alleviate hunger and poverty while fighting pollution and climate change across the country. 
Over 900,000 Abies religiosa (Oyamel) trees have been planted in Mexico to safeguard critical wintering grounds for monarch butterflies. Beyond their ephemeral beauty and awe-inspiring migrations, monarch butterflies are one of nature's most important pollinators and have been under threat due to deforestation, pesticides, and climate change.
Ireland and the United Kingdom used to have glorious forest coverage, but changes in land use have caused extensive deforestation. One million trees will be planted to sequester carbon and create climate resilience by reducing flooding and the effects of pollution. This project supports increased access to public woodland, especially for communities in need.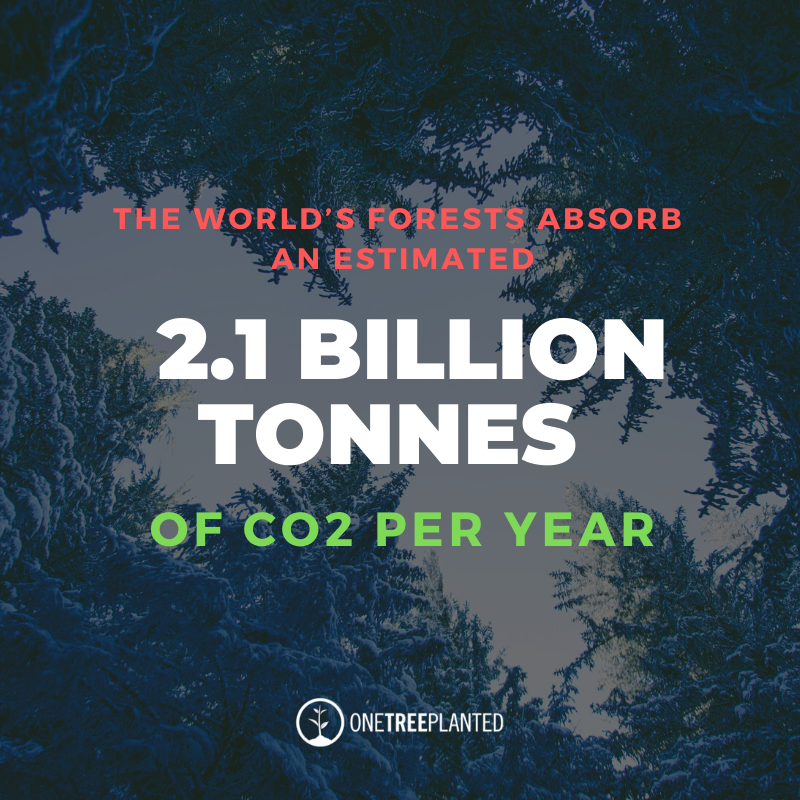 The loss of our forests will have a ripple effect touching each and every one of us, from the food we eat to the health of the ecosystems we depend on.
We're proud to work with One Tree Planted to help gain more forest grounds and rejuvenate biodiversity, breathing new life and welcoming the next generation with a greener world on wheels.