GO•UP DELUXE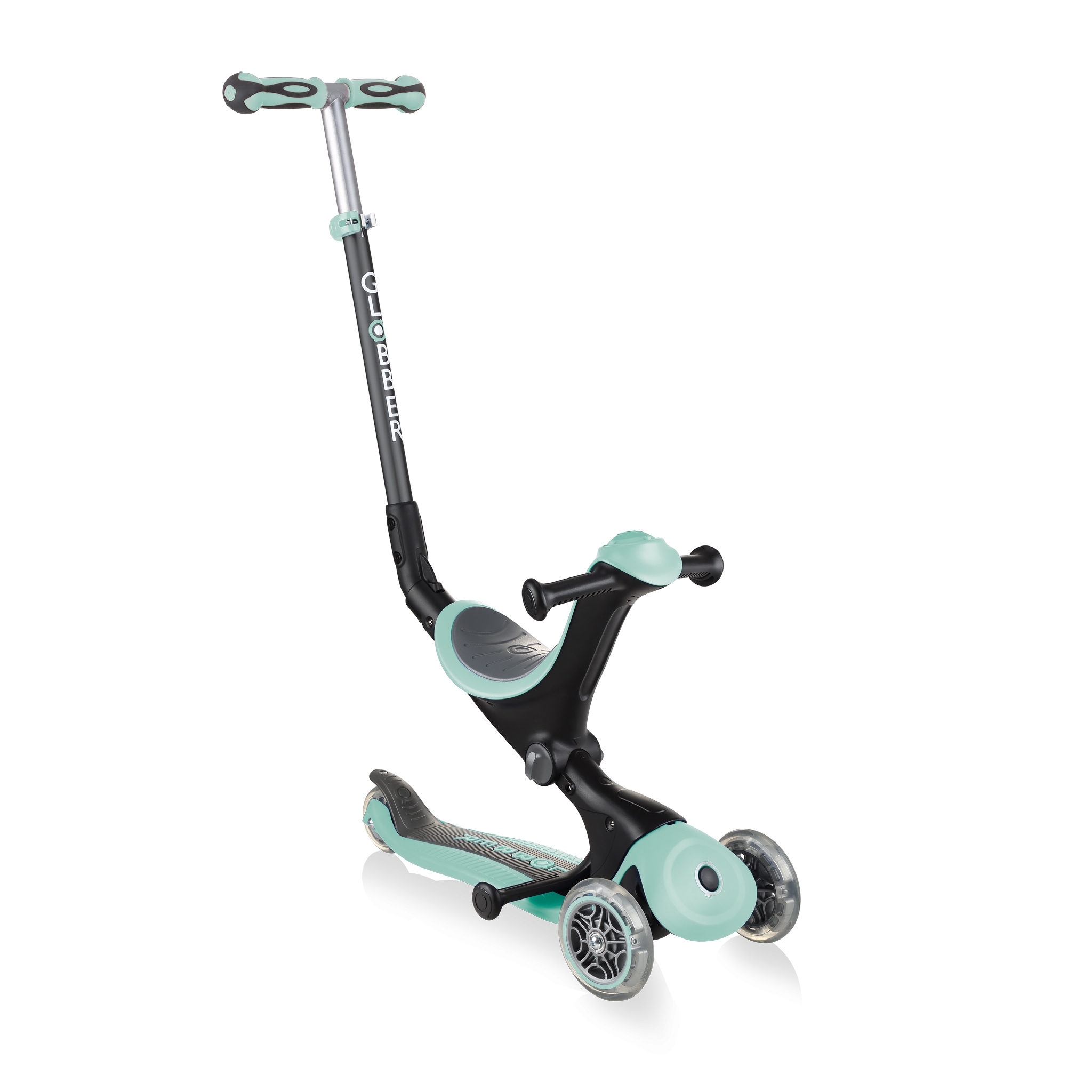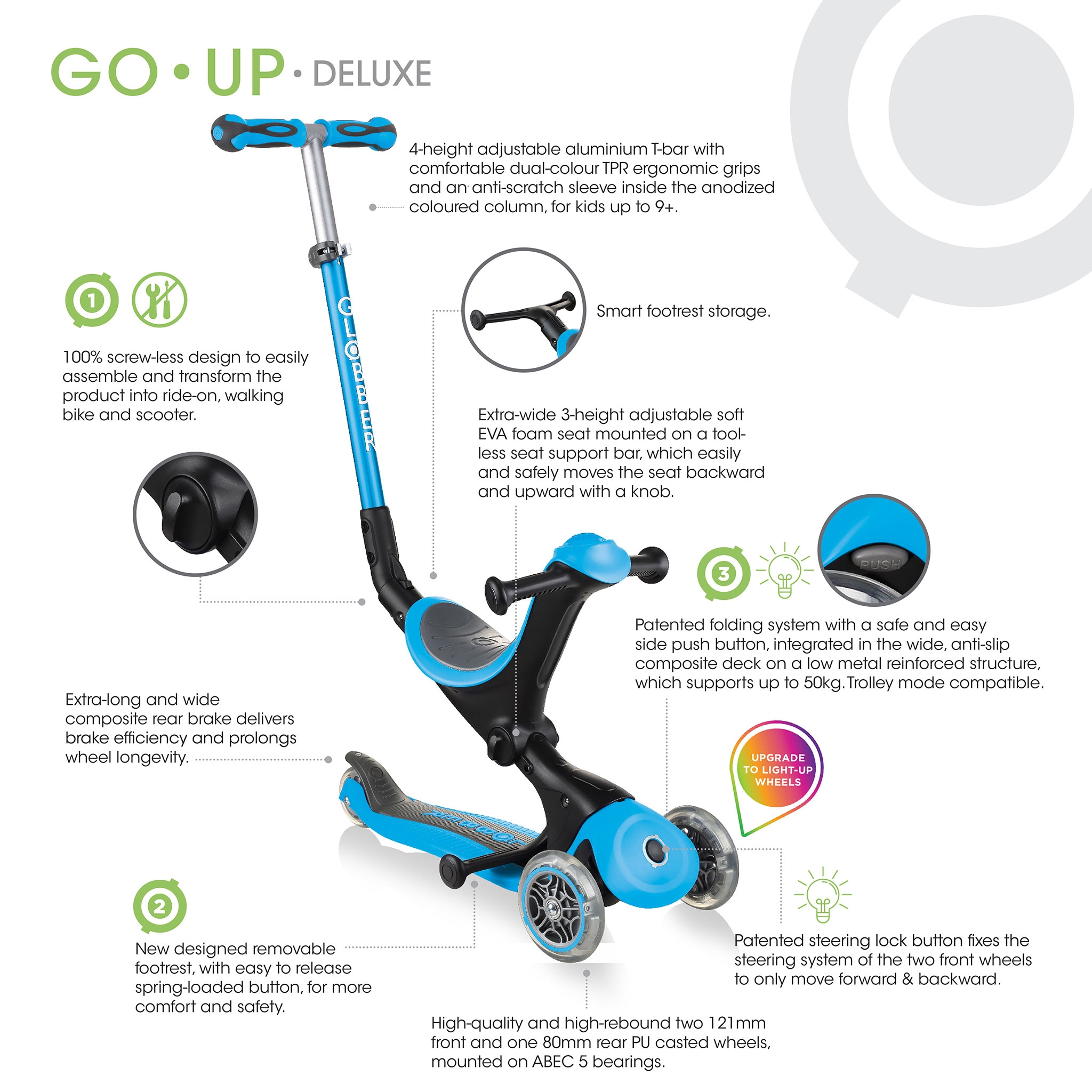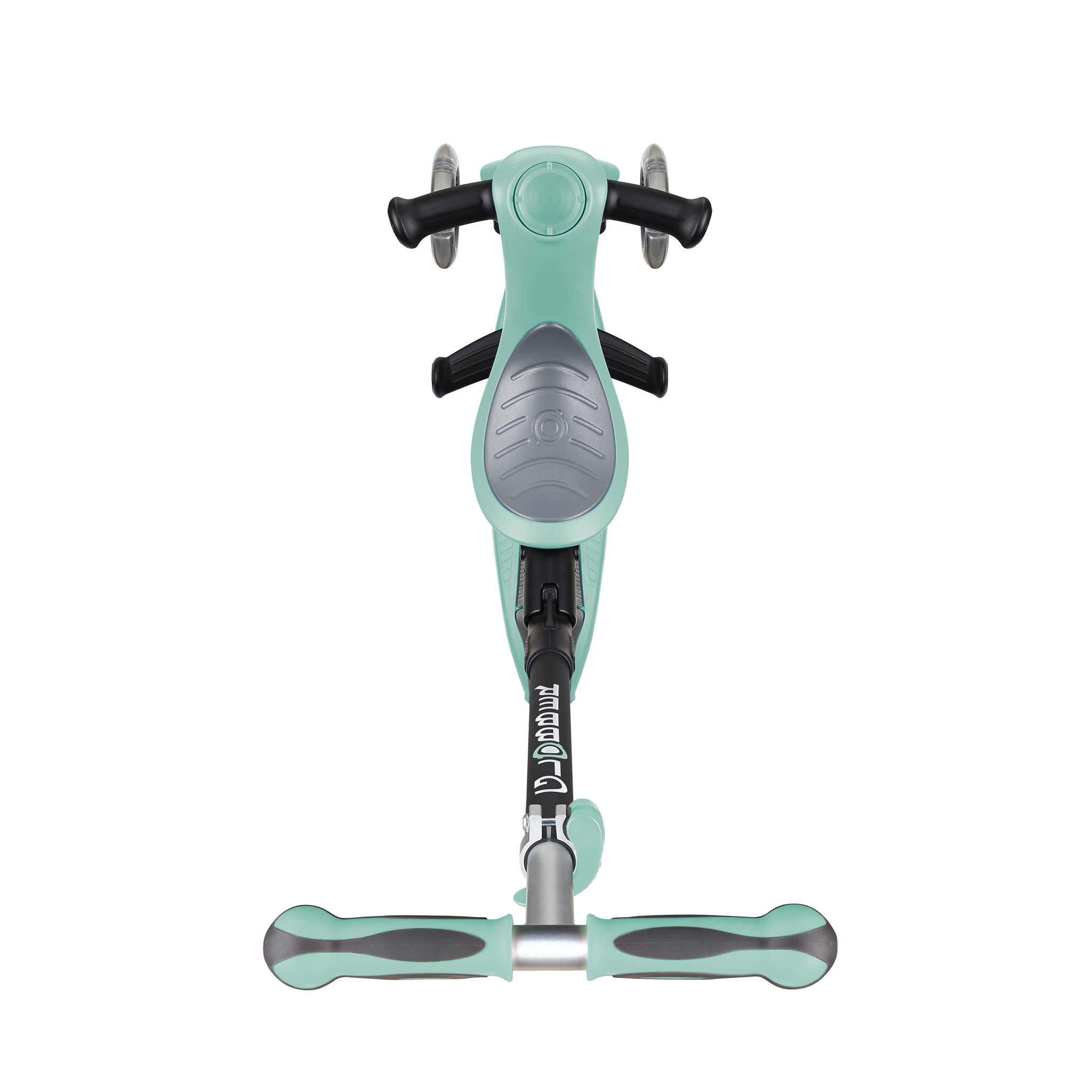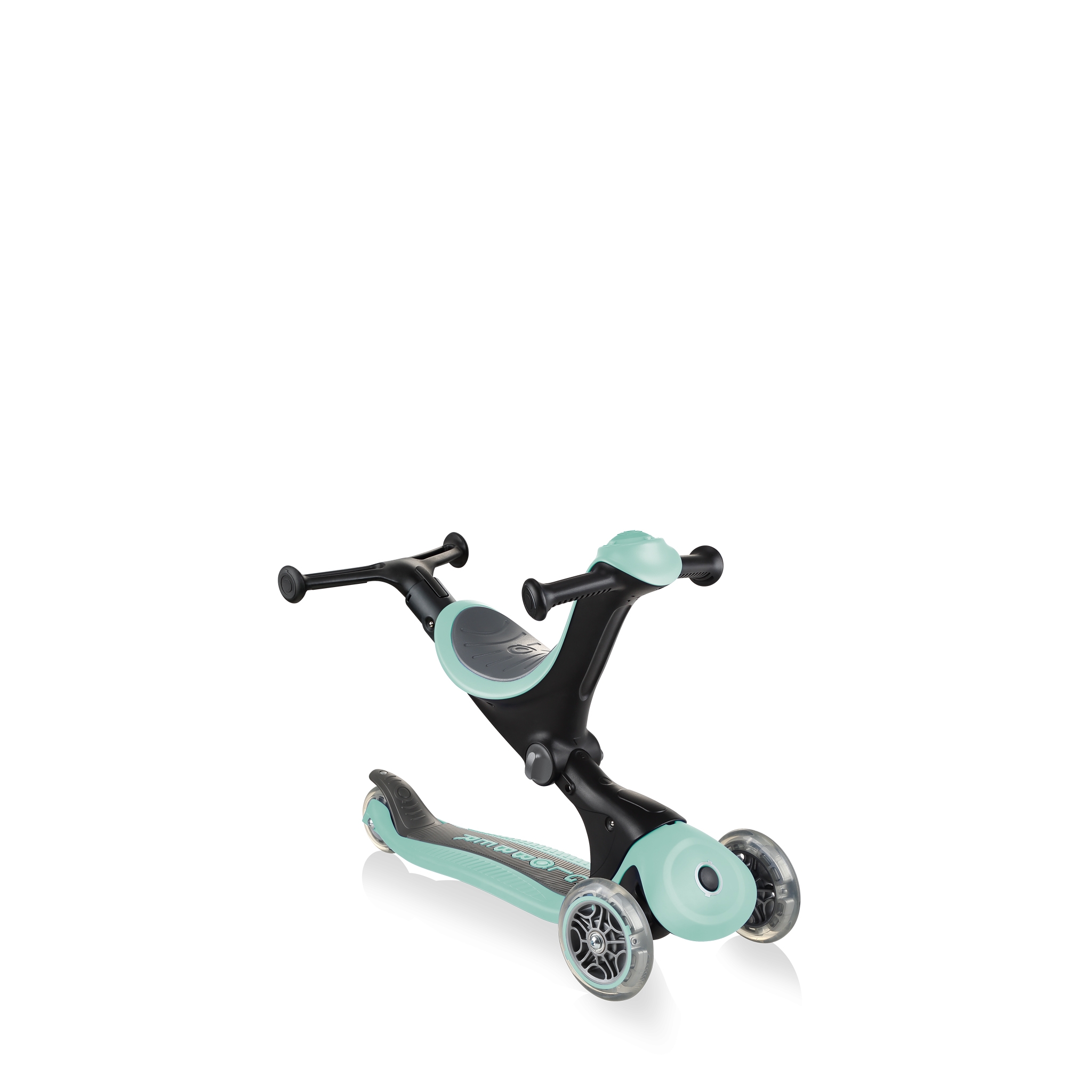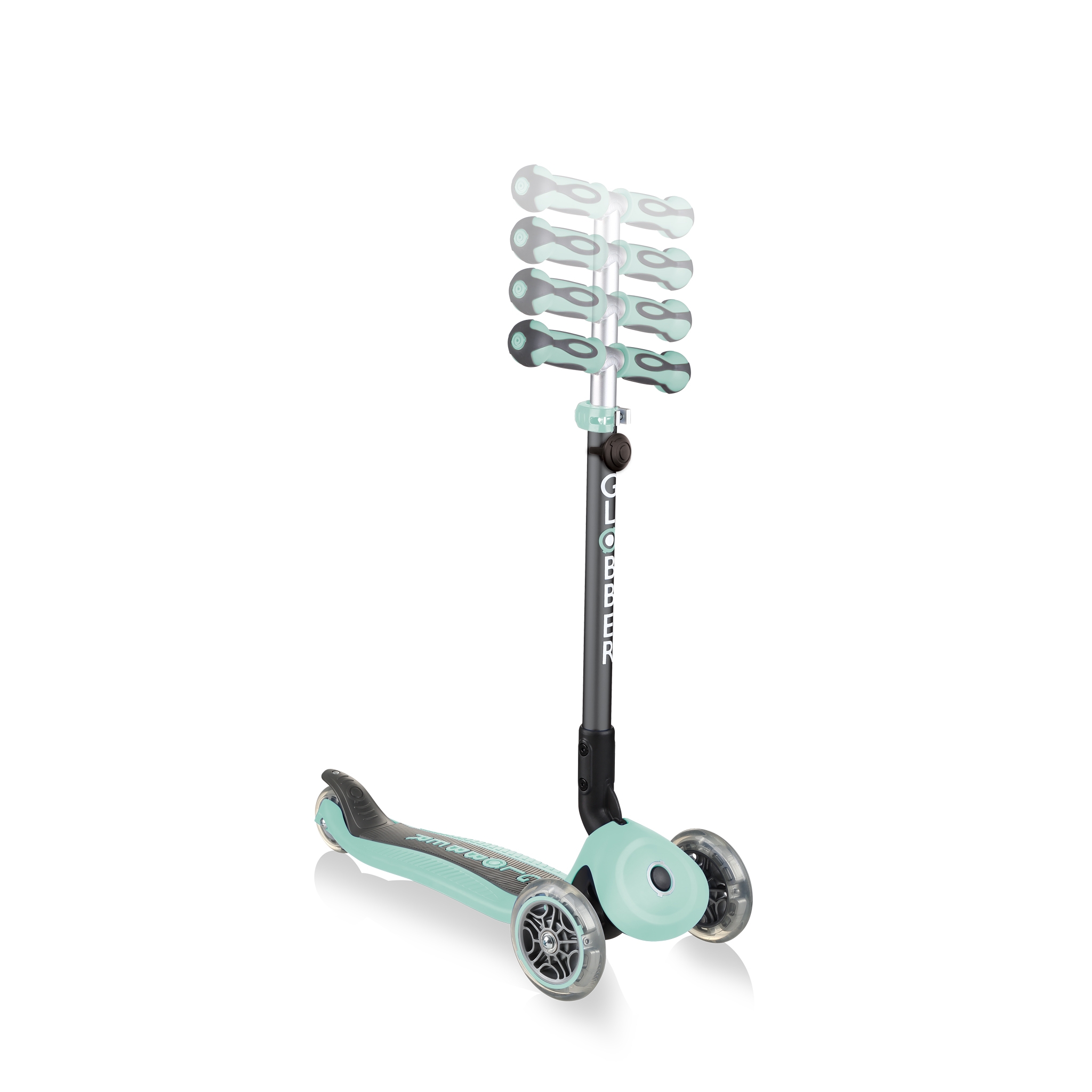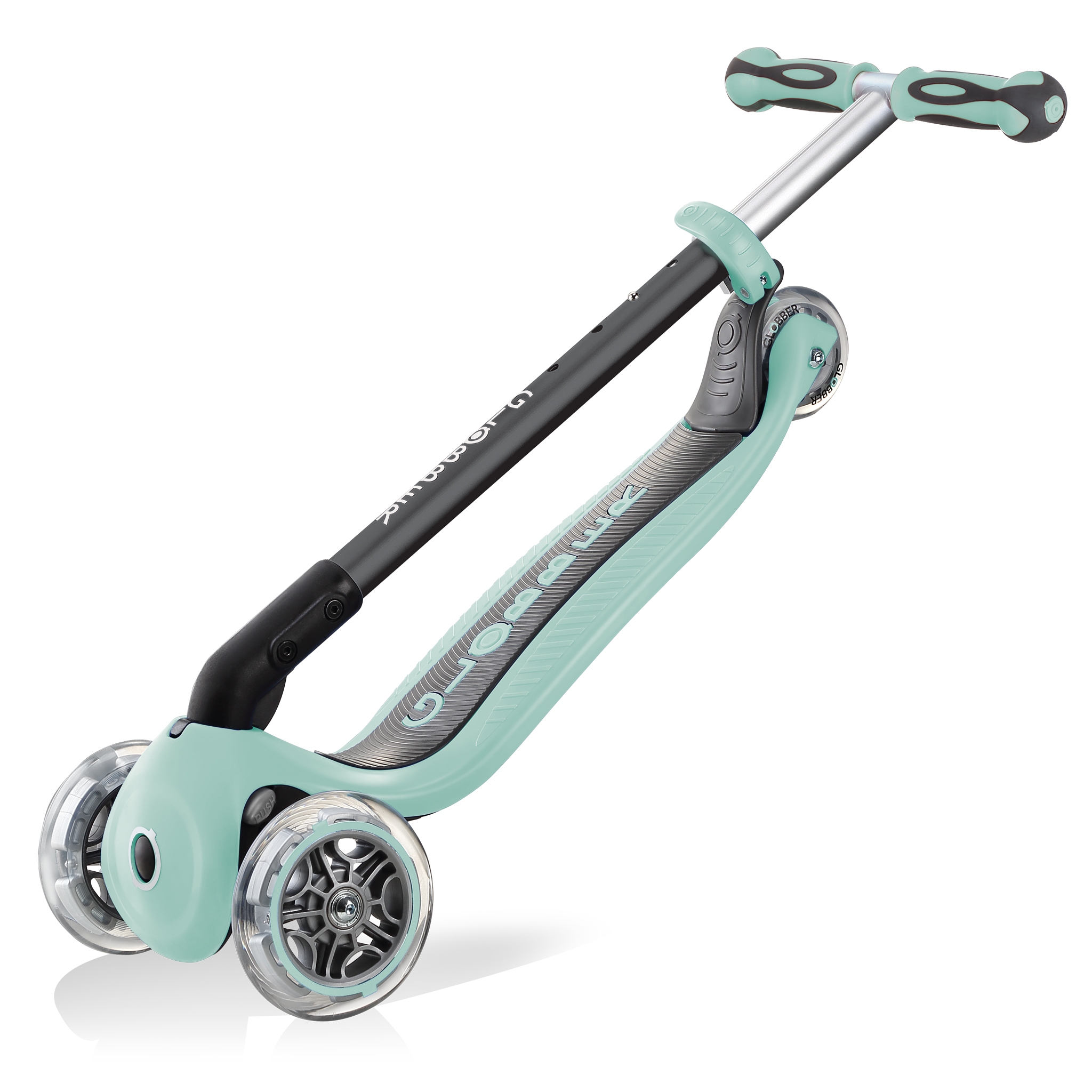 Easy to assemble and transform the toddler scooter with seat across all 3 modes: ride-on, walking bike and scooter, thanks to our 100% tool-less toddler scooter design. Transform the scooter with seat for toddlers into all modes with a simple press of spring-loaded buttons and a push button.
Kids' scooter with adjustable seat for ride-on and walking bike mode. The soft, comfortable and extra-wide TPR seat offers 3 seat heights, which is easily adjustable by the tool-less knob on the side, moves upwards and backwards simultaneously for added comfort. GO•UP DELUXE toddler scooter with seat is also an adjustable kids' scooter with a 4-height T-bar.
GO•UP DELUXE is a foldable toddler scooter with seat, coming with our patented folding system with a push button, for a safe and easy way to store the product when in scooter mode. 
Watch the film to find out more about this toddler scooter with seat!
FEATURES & SPECIFICATIONS
Click to expand
| | |
| --- | --- |
| Product Type | Ride-on, Scooter, Walking Bike |
| Age range | Ride-on: 15m to 36m, Walking-bike: 15m to 36m, Scooter: 3+ |
| Recommended User Height | 70cm to 130cm |
| Max User Weight | 20kg (ride-on / walking bike mode), 50kg (scooter mode) |
| Foldable | Yes |
| Adjustable | Yes |
| Wheels size | 80mm rear, 121mm front |
| Wheels material | High-rebound PU casted wheels |
| Deck material | High-quality dual-colour composite deck |
| Product weight | 3.97kg |
More Styles of GO•UP DELUXE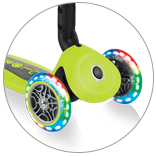 GO•UP DELUXE LIGHTS - Toddler Scooter with Light-up Wheels
Light-up scooter version available.
Learn More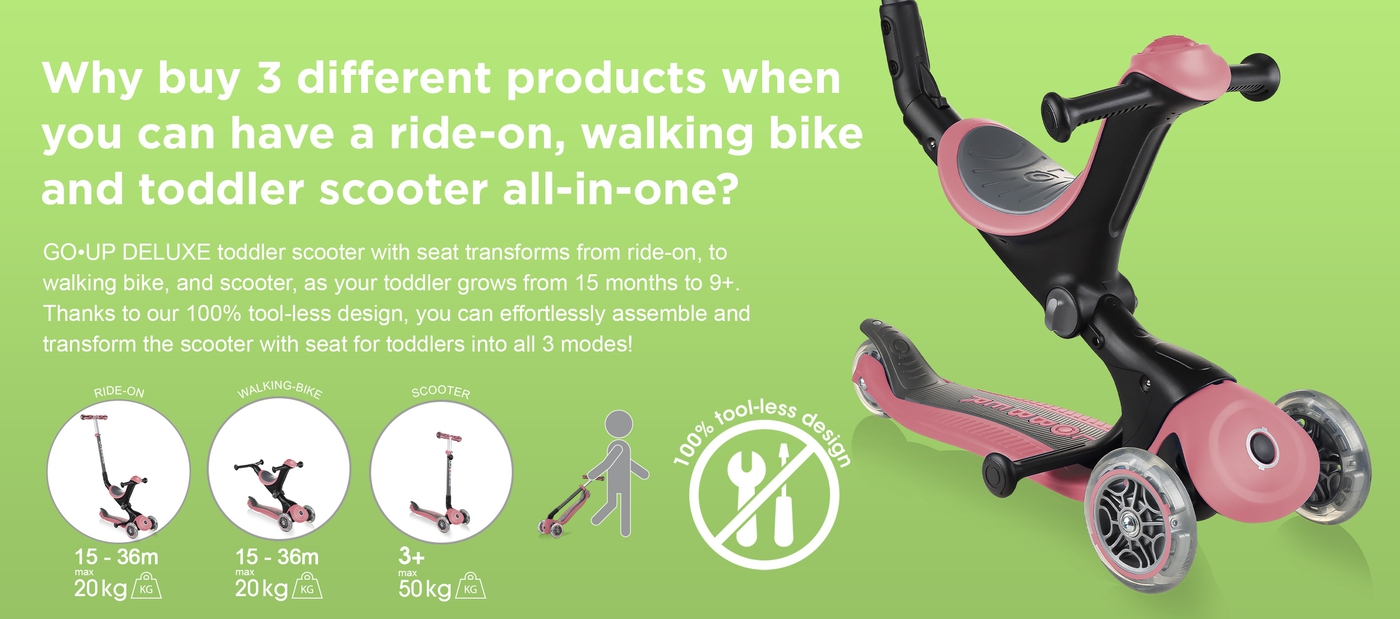 GO•UP DELUXE TODDLER SCOOTER WITH SEAT PRODUCT FILM.
Watch the film to find out how our GO•UP DELUXE scooter with seat transforms from a ride-on to walking bike & scooter, for toddlers aged 15m to kids aged 6+!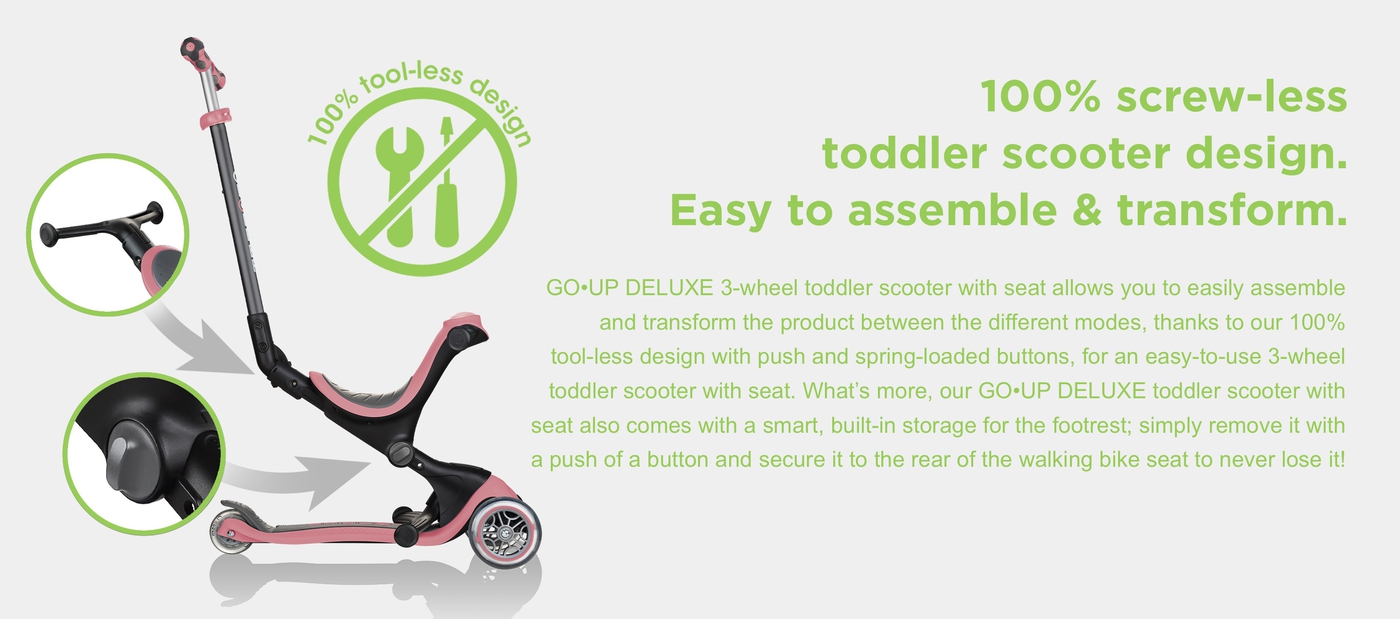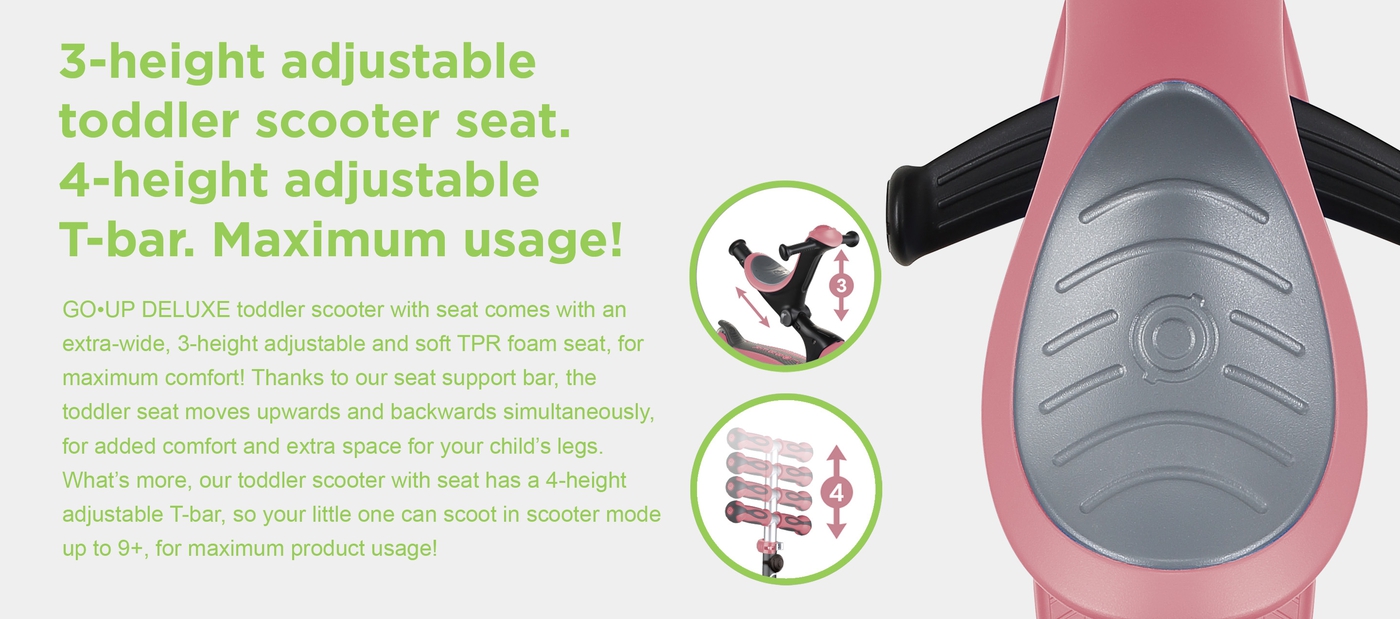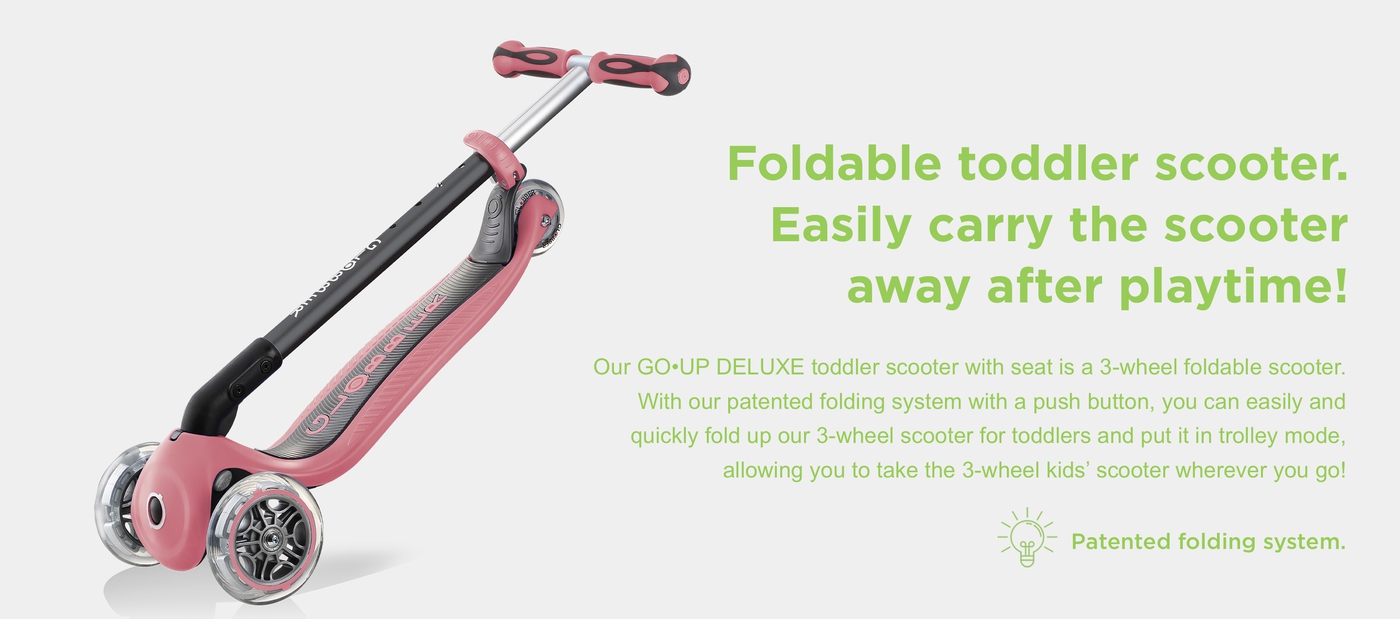 Users Review
1 People Reviewed
By Didier Dubreuil on Nov 19, 2020
Très satisfait du produit bien conçu et très simple à monter.