NL series
Big wheel scooters, now for kids and teens.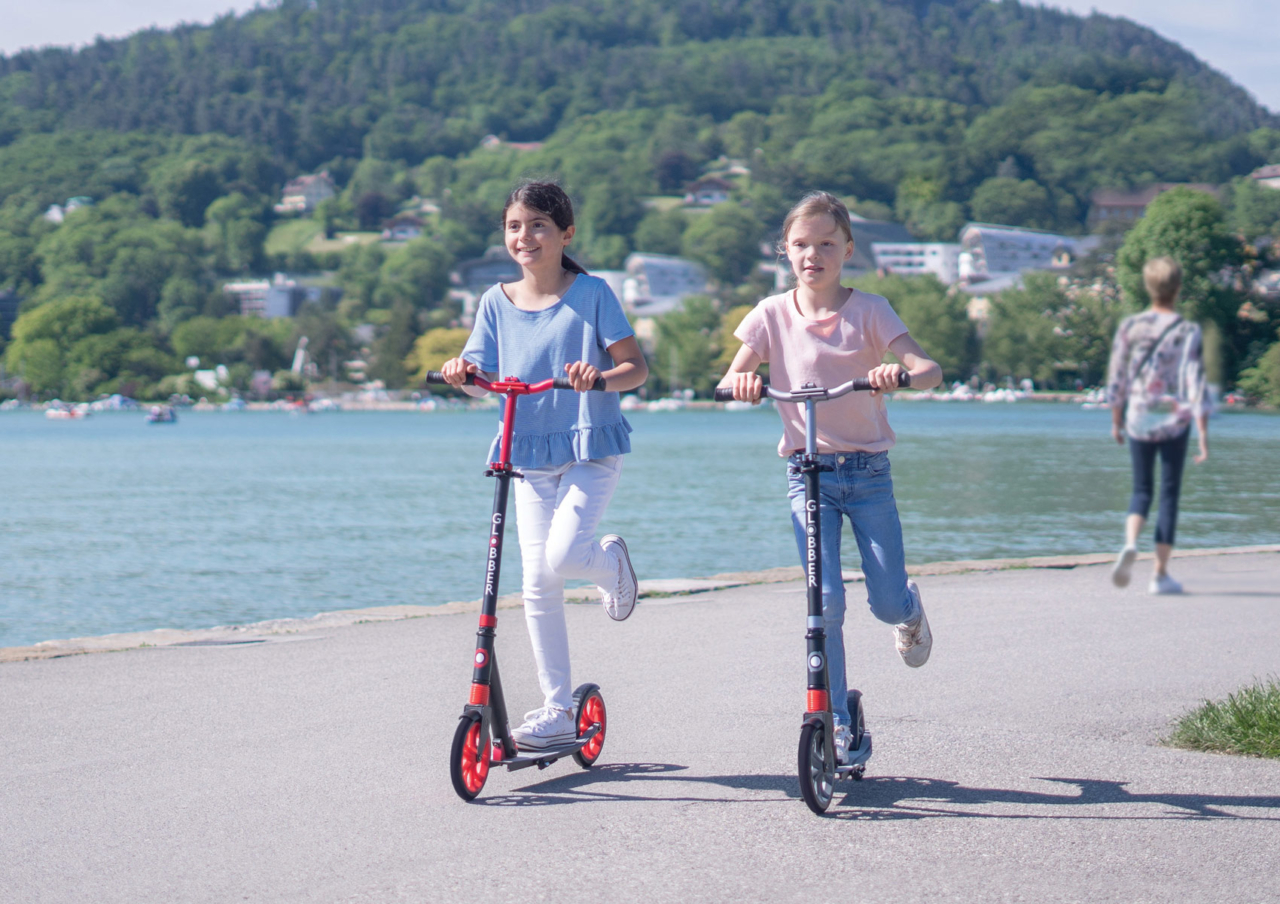 Big-wheel rides for big-fun times
Fast, fun rides are what you'll get with NL scooters—perfect for kids who want to get to all the best hangouts in no time!
NL scooters are equipped with a built-in front suspension for maximum shock absorption, a patented folding system for easy storage, a 3-height adjustable T-bar for custom comfort, and big wheels for fast—but still smooth—rides.
With lux baked in, NL is a big-wheel scooter collection for kids that brings that coveted city-life aesthetic: Style and function!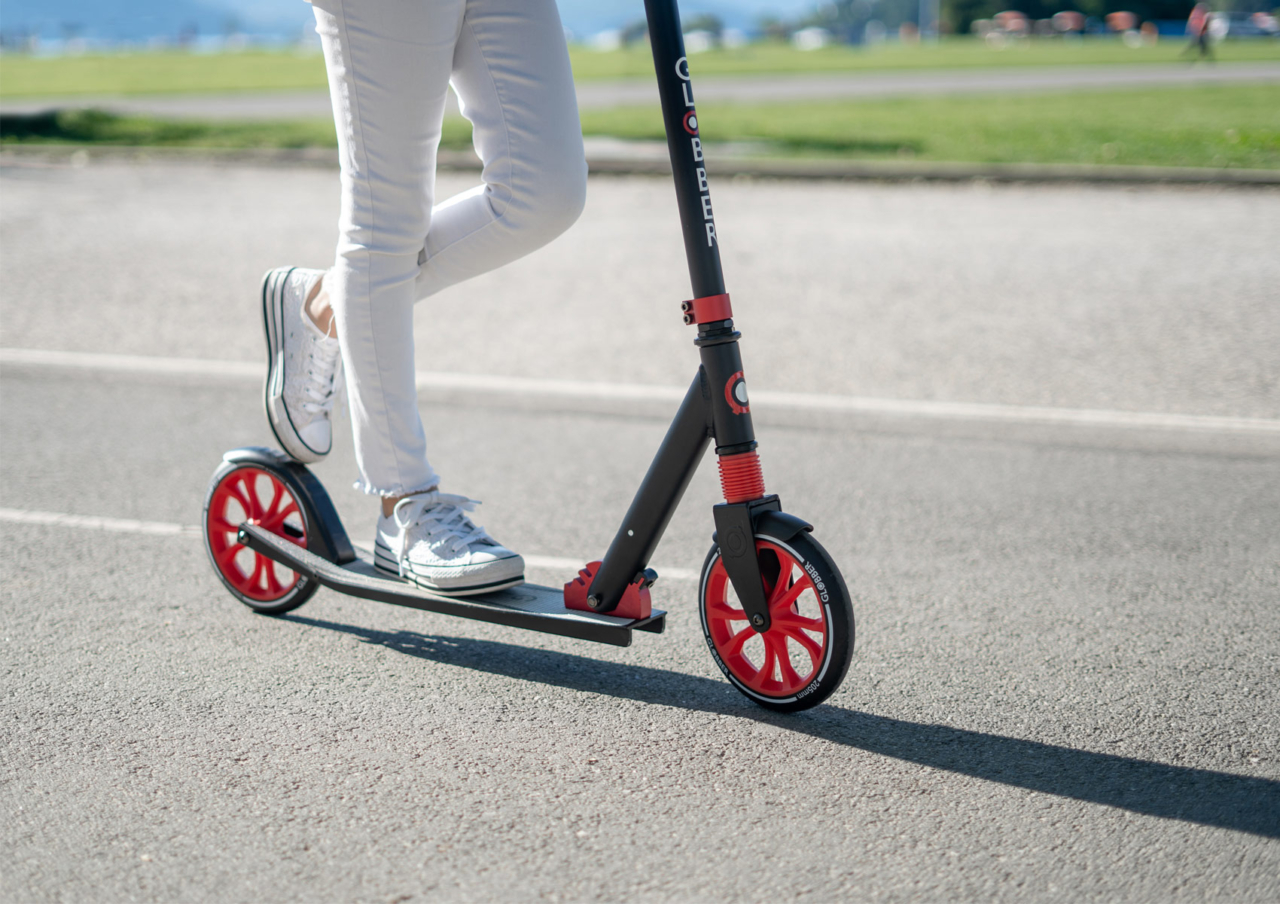 Big 205mm scooter wheels & built-in front suspension for speedy, comfy rides.
Our big wheel scooters for kids are designed with high-quality & high-rebound 205mm PU casted wheels, for safe, speedy scooting, and the built-in front suspension ensures maximum shock absorption for a smooth, comfortable riding experience. 
Big wheel scooters, little storage space required!
Easily store our NL big wheel scooter for kids, thanks to our foldable handlebars, which allow for compact storage, and secure patented folding system that quickly & easily puts the big wheel scooter for kids into folded mode. Self-standing mode is also available for parking the big wheel scooter.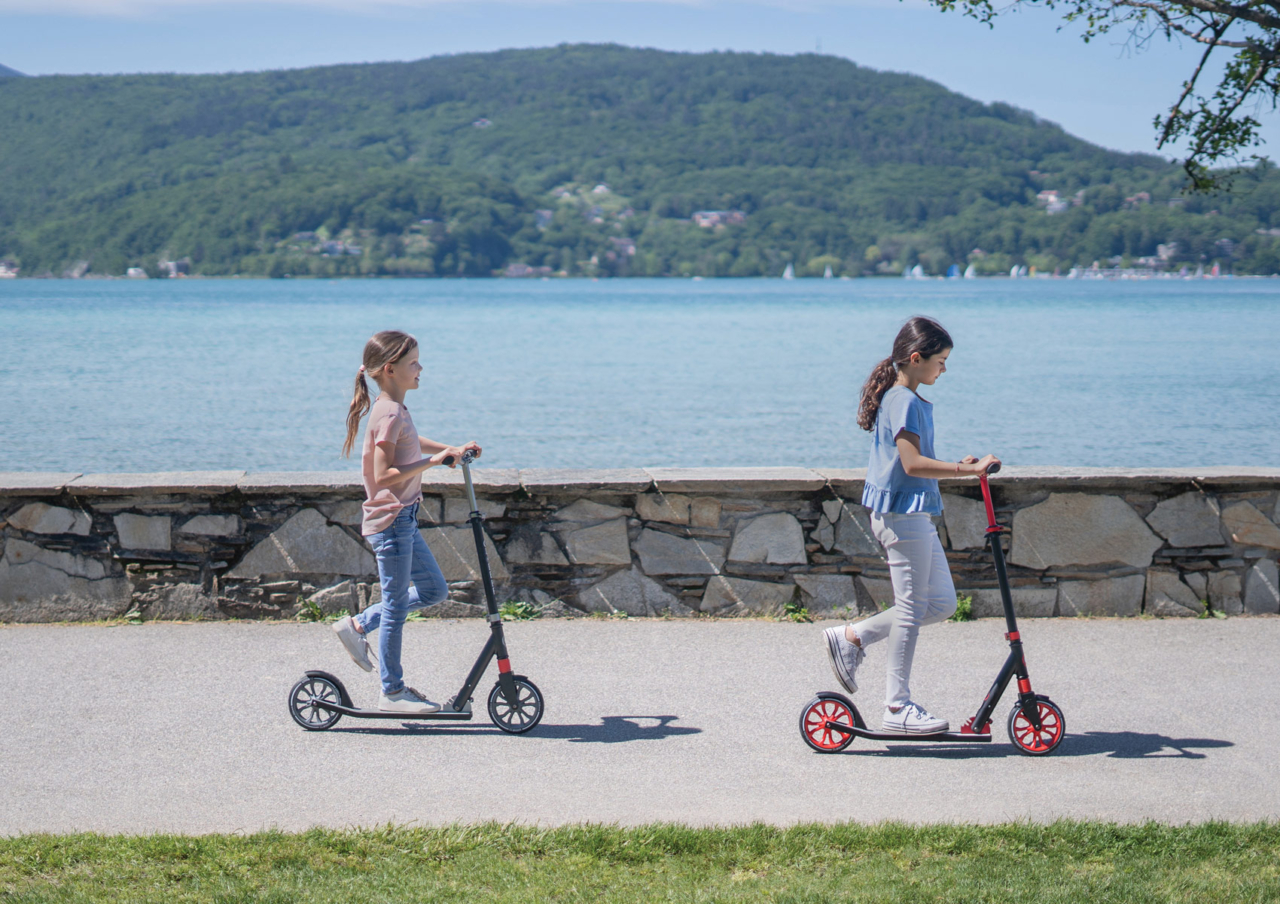 Adjustable, big wheel scooter suitable for kids of different heights & builds!
Our big wheel scooters for kids are adjustable scooters that have a 3-height wide, curved aluminium T-bar with TPR ergonomic grips for comfortable rides. Easily adjust the big wheel scooter to match your kid's size!
Safe, durable, big wheel scooter with a robust aluminium scooter deck & rear brake.
NL big wheel scooters for kids are all equipped with a robust aluminium deck with anti-slip grip tape (vintage-patterned grips for NL 205 DELUXE), which supports up to 100kg, for durability, and the extra-long metal rear scooter brake delivers brake efficiency and safe scooter rides.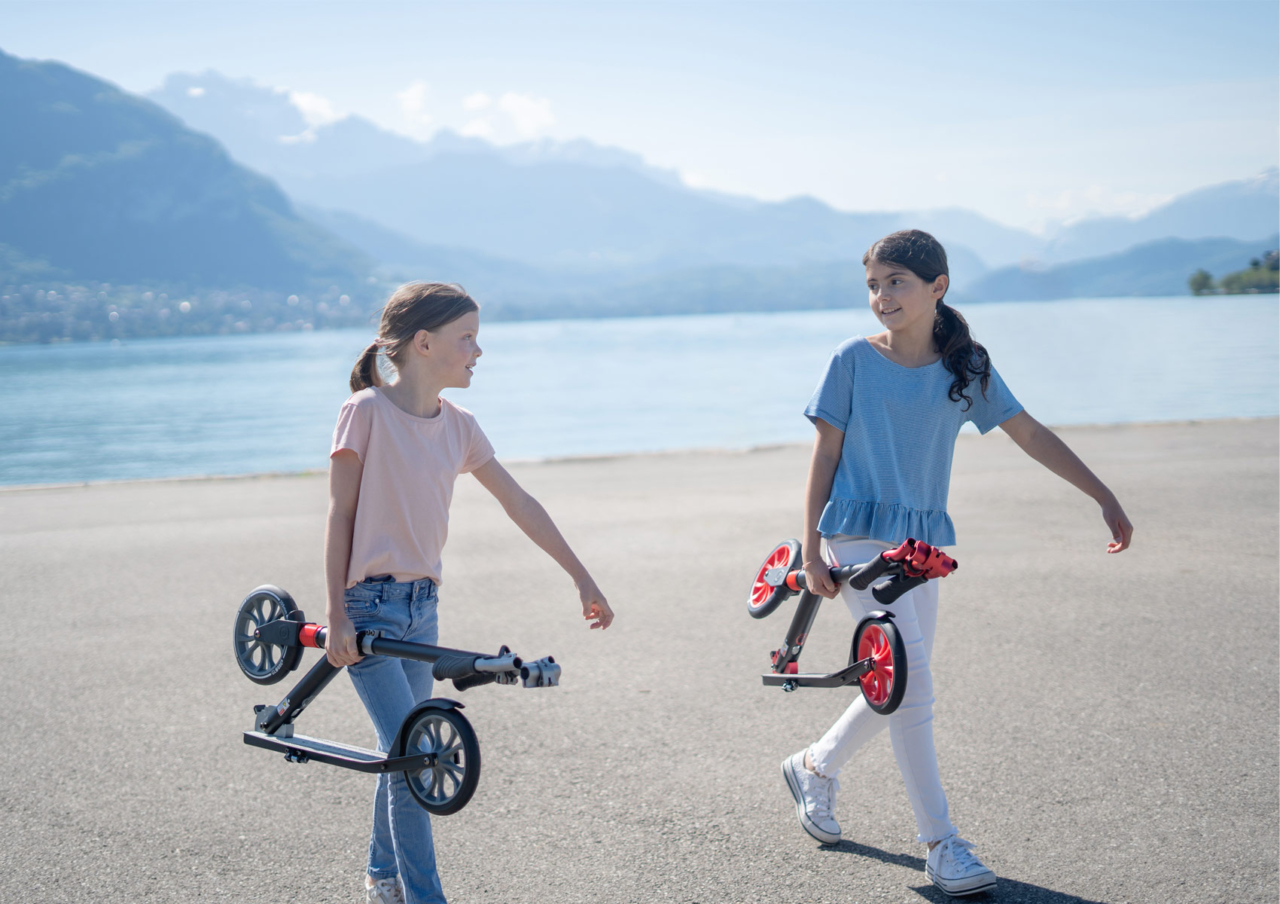 Safe scooter design with trendy colours and a vintage finish for big kids!
Choose an NL big wheel scooter in your favourite colour and style! NL 205 big wheel scooters for kids come in a variety of classic shades such as, black-red, grey, teal, white-pink and pastel blue scooters, while our NL 205 DELUXE big wheel scooters are designed with a trendy vintage look— cool, neutral tones of vintage blue, dark red, black & silver and floral-patterned decks for mint and pastel pink scooters, with vintage-coloured handlebars & a handlebar brake for extra-safe scooter rides!