PRIMO series
Accessible, feature-rich 3-wheel scooters for kids.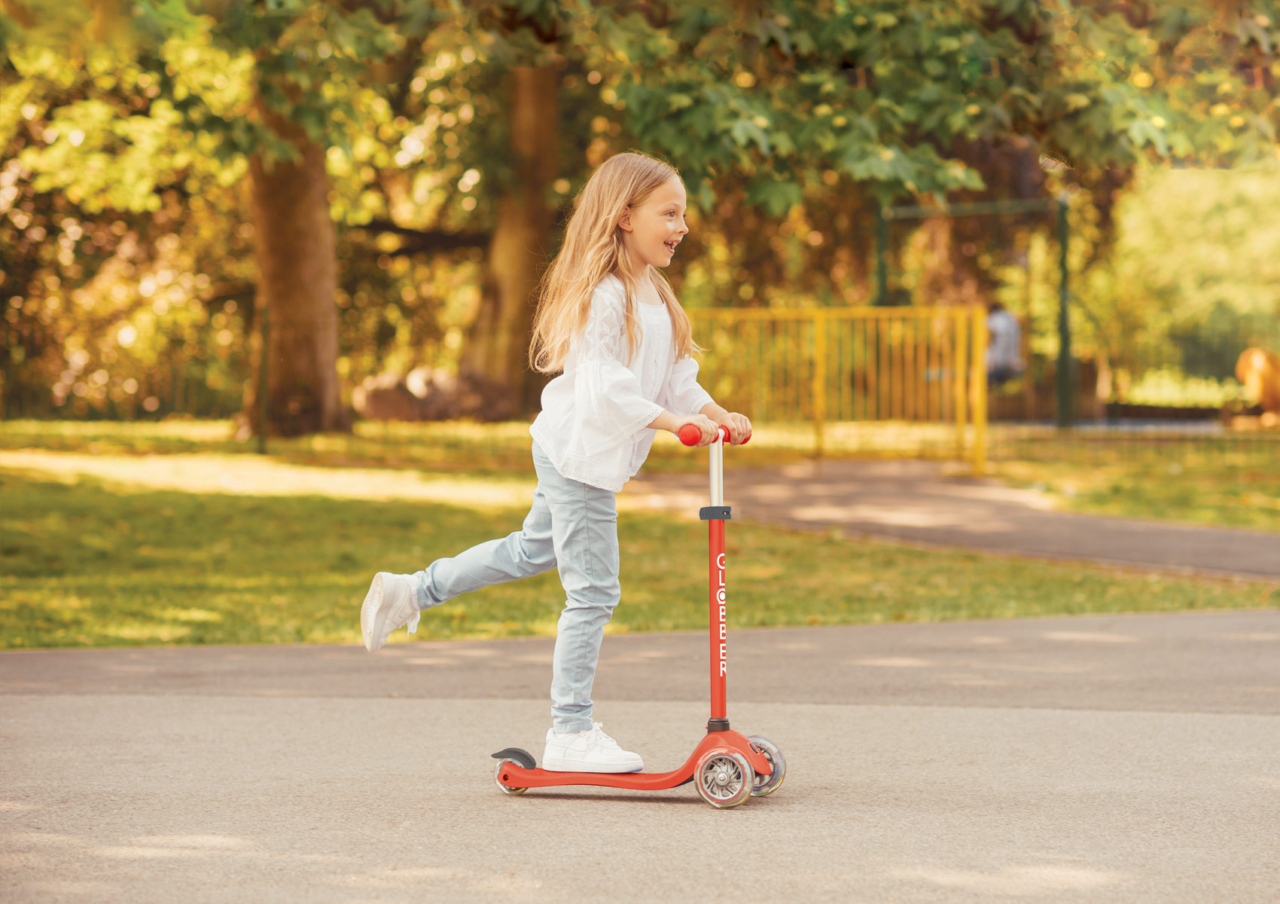 Start your little one on a life of adventure!
Take your little adventurer out for a spin and start scooting! PRIMO Series is the perfect blend of functionality, durability, and patented innovations in a 3-wheel scooter.
With Globber's patented steering lock system that fixes the front wheels in a forward-only motion, kids can learn how to balance and gain confidence to scoot.
PRIMO ensures parents get more for less, with the best value for money, and guarantees kids safe rides and fun times!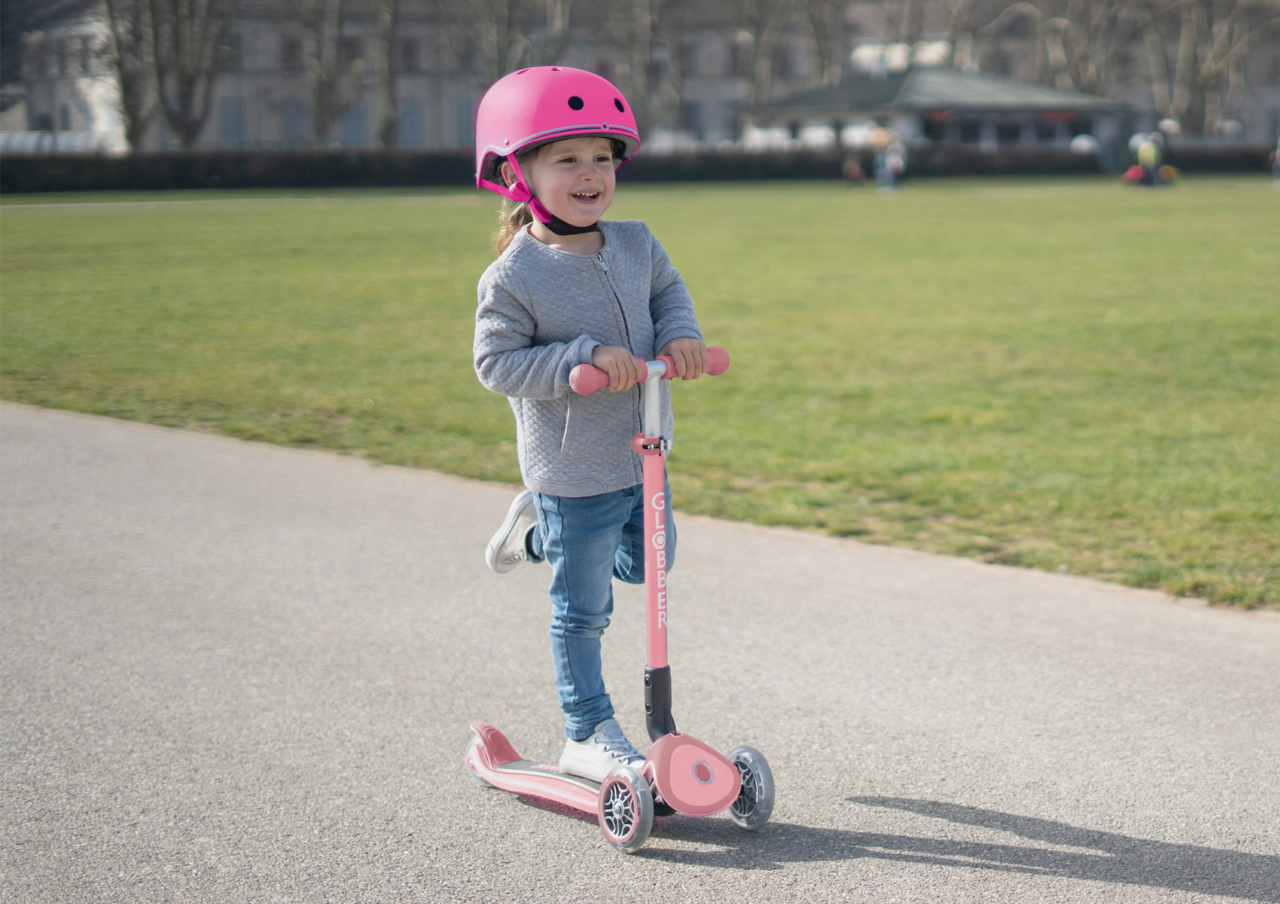 Learn To Scooter Faster.
Thanks to our patented steering lock button on our PRIMO 3-wheel scooters, the steering system of the two front wheels is fixed to only move forward and backward, to help your child quickly gain confidence and easily balance on the scooter. Unlock the button to enable lean-to-steer riding.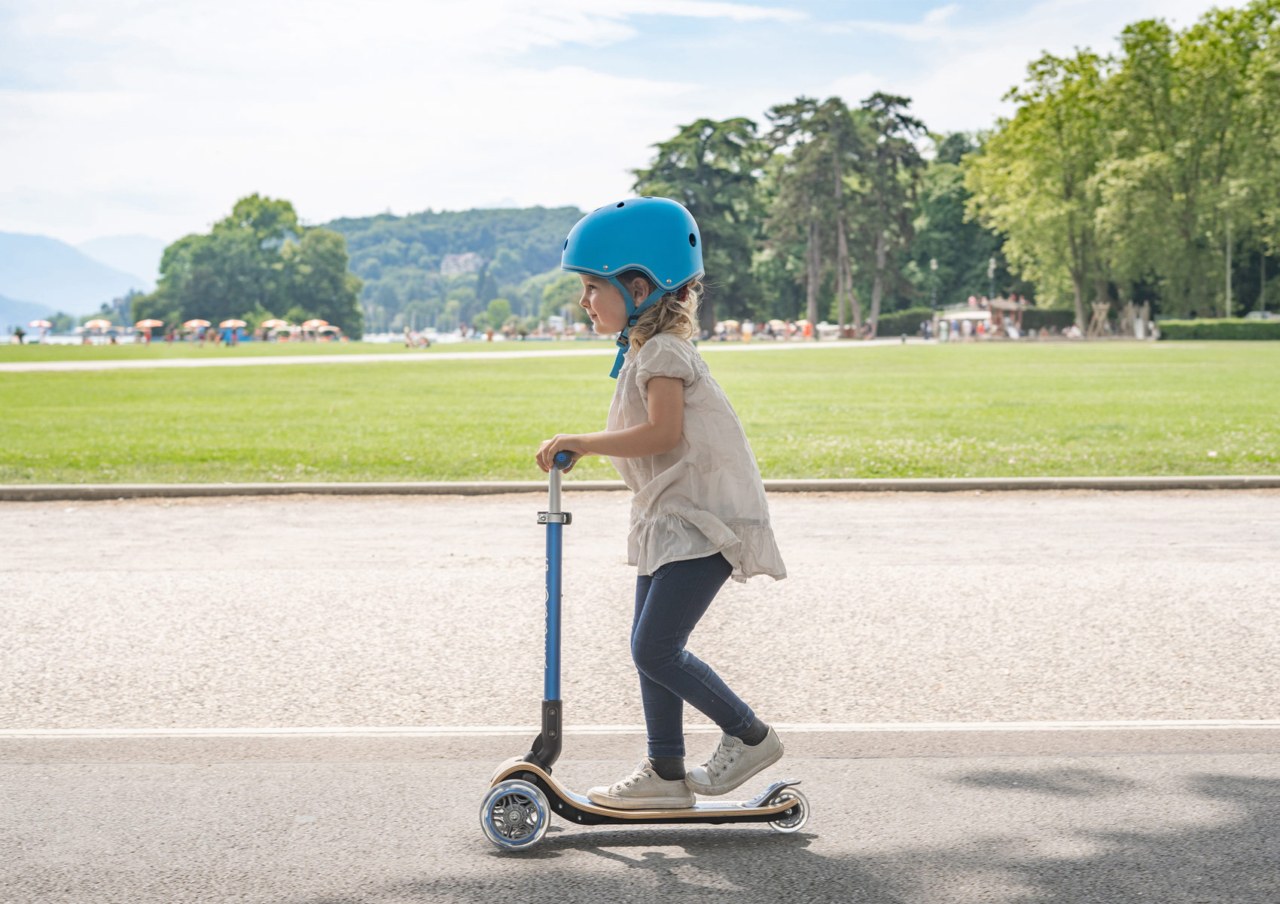 Built To Last.
All PRIMO kids scooters have a reinforced body frame supporting up to 50kg; durable TPR handlebar grips; and PU casted wheels, to deliver a robust scooter for playtime!
Play For Longer.
All PRIMO 3-wheel scooters for kids are adjustable scooters, which have a new & improved steering system to make wider and sharper turns up to 90° for longer and better rides!