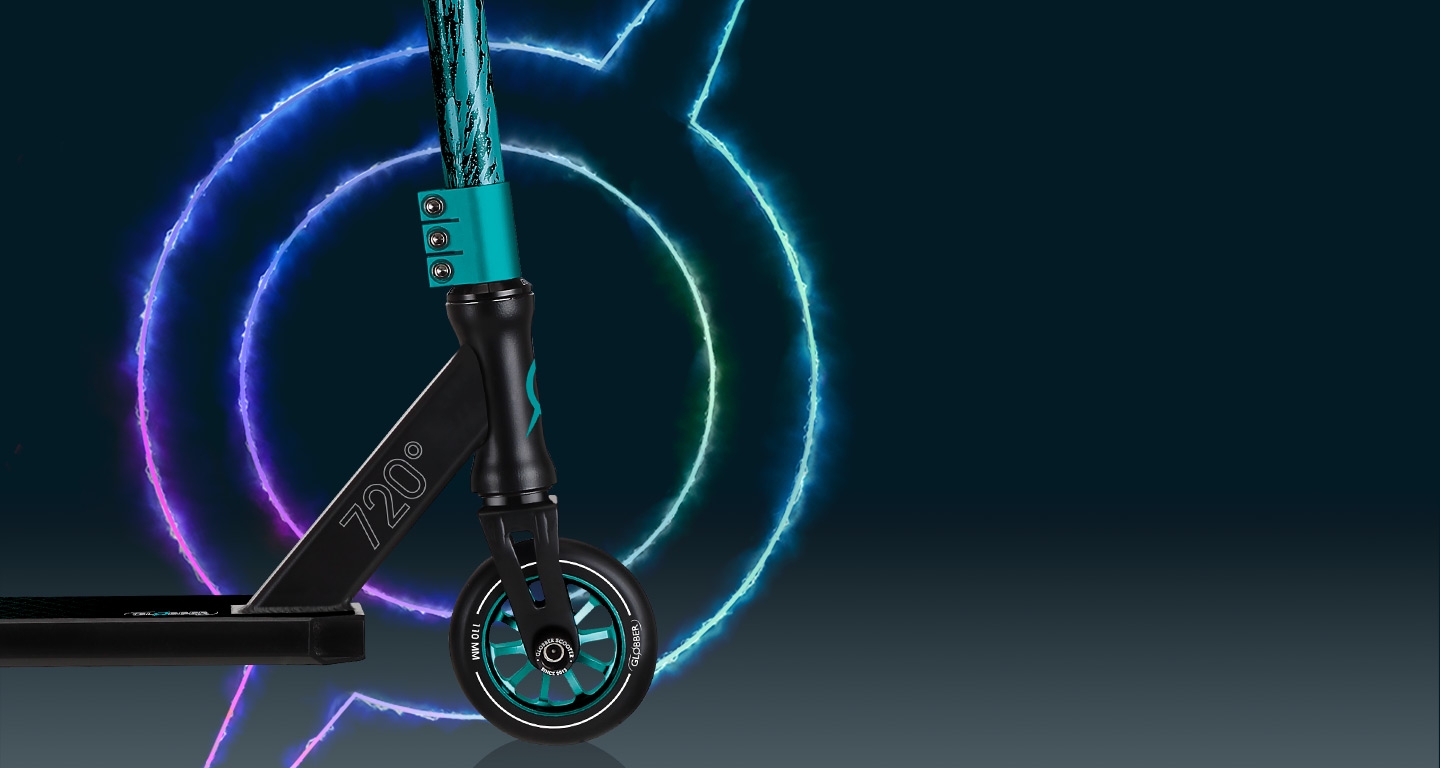 GS SERIES
Stunt scooters for beginner to advanced freestyle scootering riders.
6+ / 8+ to adults.
Stunt scooters for kids and teens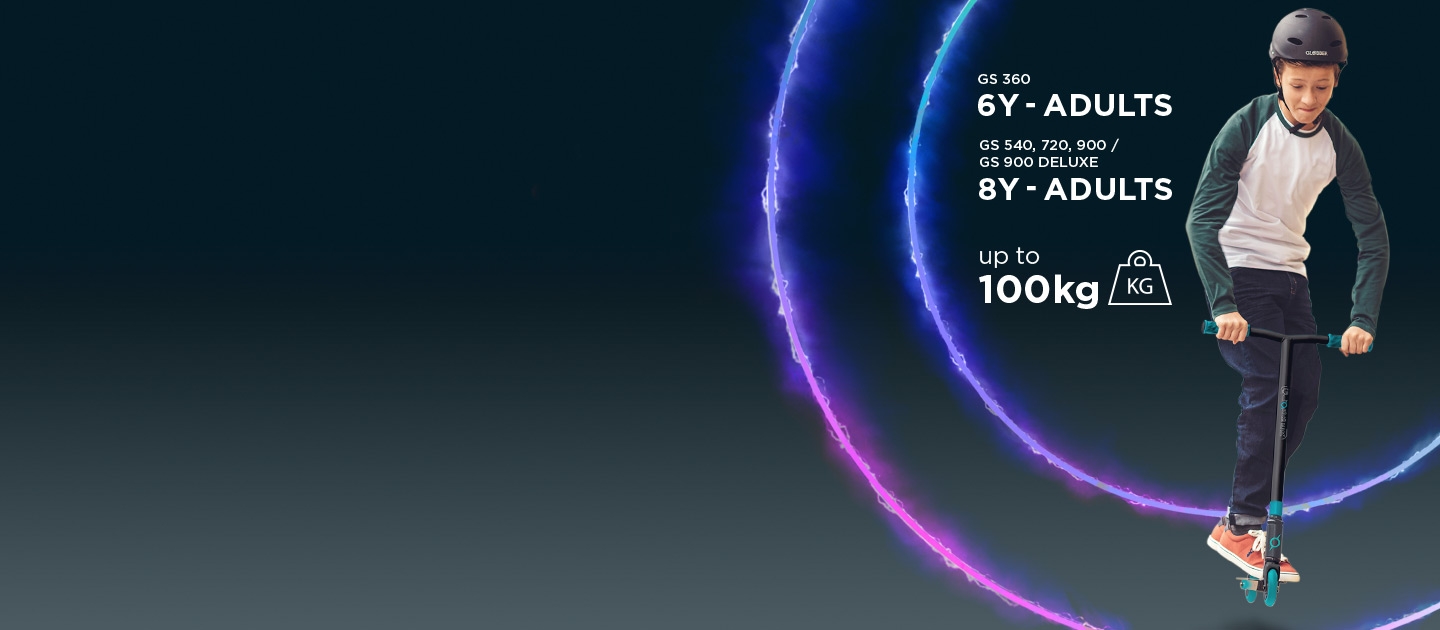 Your Gateway to the World of Freestyle Scootering.
Get ready to jump, spin and flip with your stunt scooter in an increasingly popular millennial sport that is all the rage— freestyle scootering! GS stunt scooter series offers a range of stunt scooters for kids as young as 6 years old up to teens & adults! We have the best stunt scooters for beginner riders starting in the sport, intermediate riders mastering freestyle scootering skills and advanced riders seeking the best-performing stunt scooters. Our GS stunt scooters are composed of uncompromising, high-quality components designed to withstand stunts, tricks and all your popular stunt scooter landings!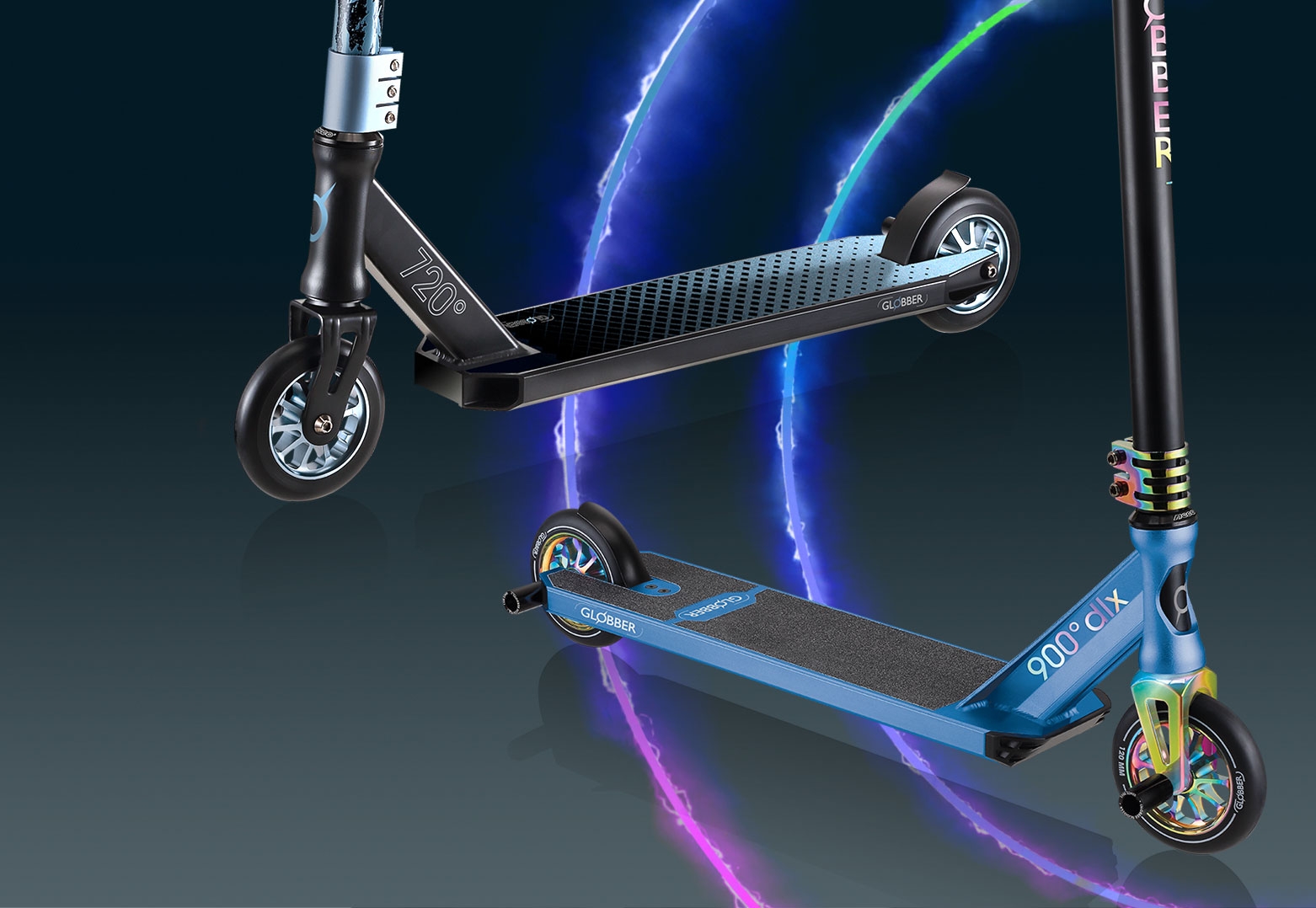 Robust aluminium stunt scooter deck built for freestyle scootering.
Our GS stunt scooters for kids, teens & adults are made of robust T5 or T6 treated aluminium scooter decks with single or triple channel structures, which make our stunt scooters safe & resilient, and are available in different deck sizes from 105mm to 122mm (4.1" to 4.8") wide & 480mm to 520mm (18.9" to 20.5") long. Our stunt scooters also come with robust T5 or T6 treated aluminium forks & rectangle downtubes for maximum durability.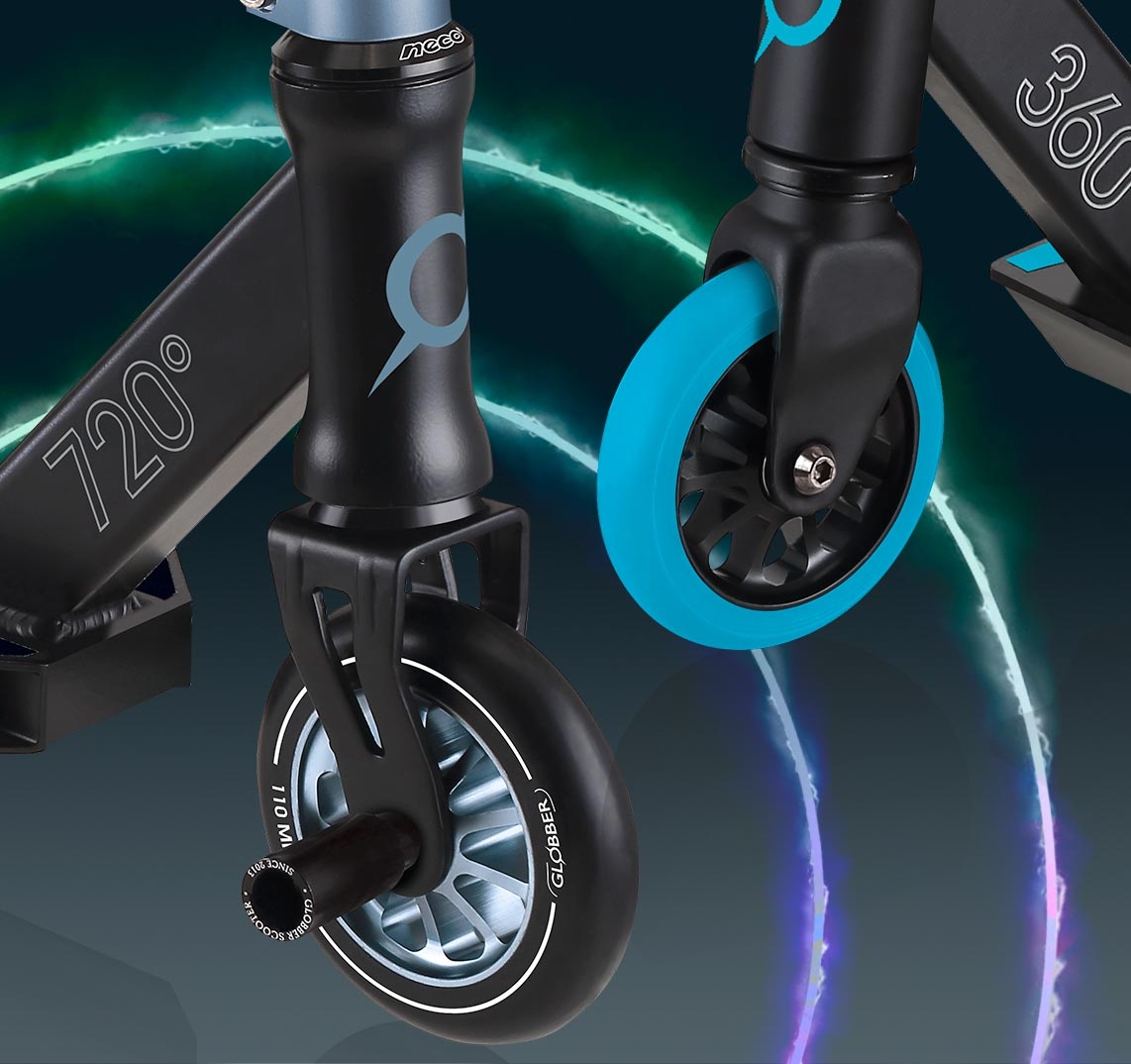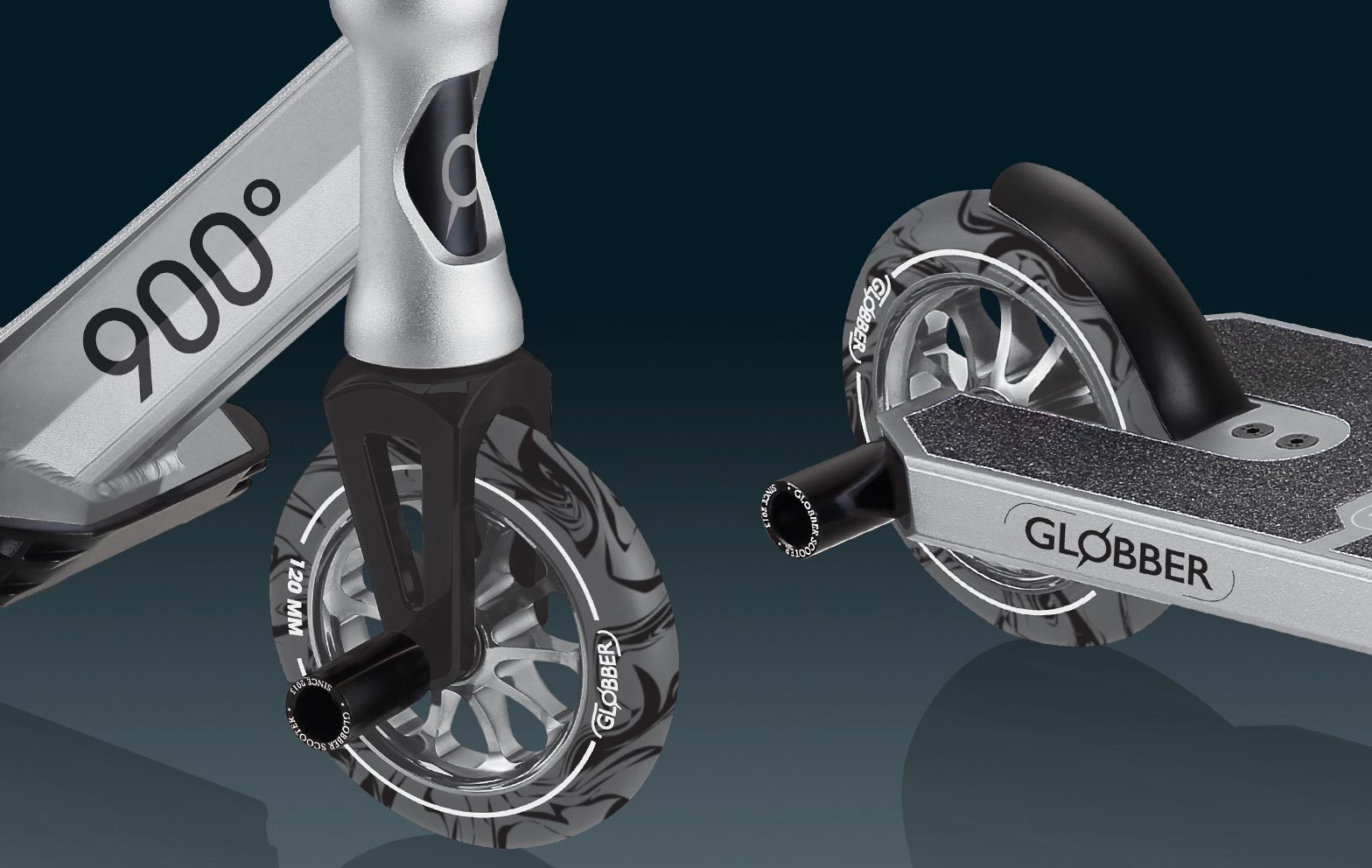 High-quality, durable stunt scooter wheels to withstand landing impacts!
All GS stunt scooters for kids, teens & adults are equipped with 100mm, 110mm or 120mm 88A PU casted stunt scooter wheels, with aluminium anodized alloy cores, mounted on ABEC 7 or ABEC 9 CHROME scooter bearings. These high-quality materials provide durability, immense strength & speed required by riders. GS 540, 720, 900/900 DELUXE stunt scooters also come with pegs, offering you a whole new range of tricks!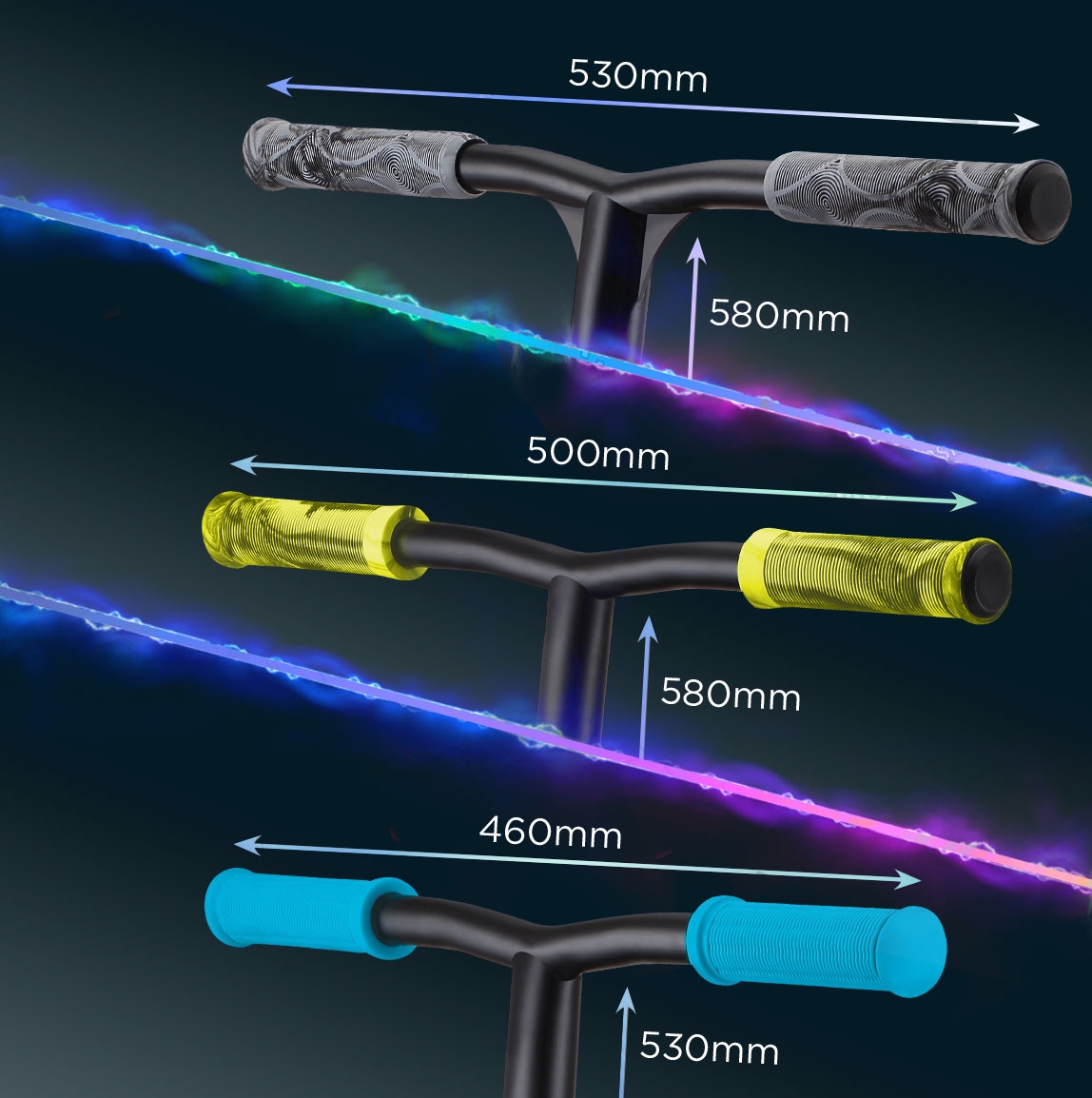 Stunt scooters equipped with aluminium & steel bars for extreme rigidity.
Our GS stunt scooters have 31.8mm to 34.9mm diameter curved steel or aluminium fixed T-bars with varying heights (530-620mm) and widths (460-570mm) to match the rider's size and preference.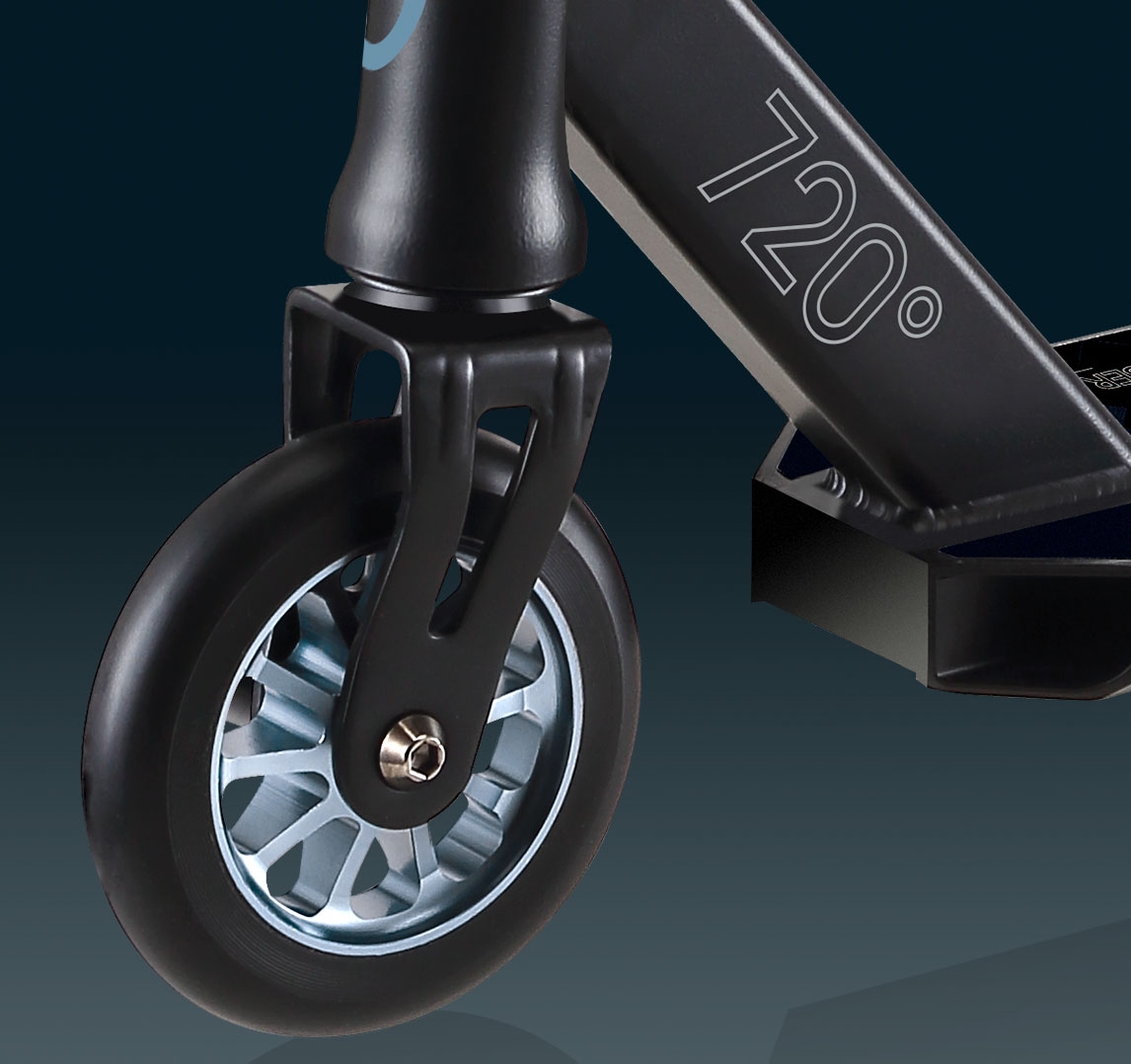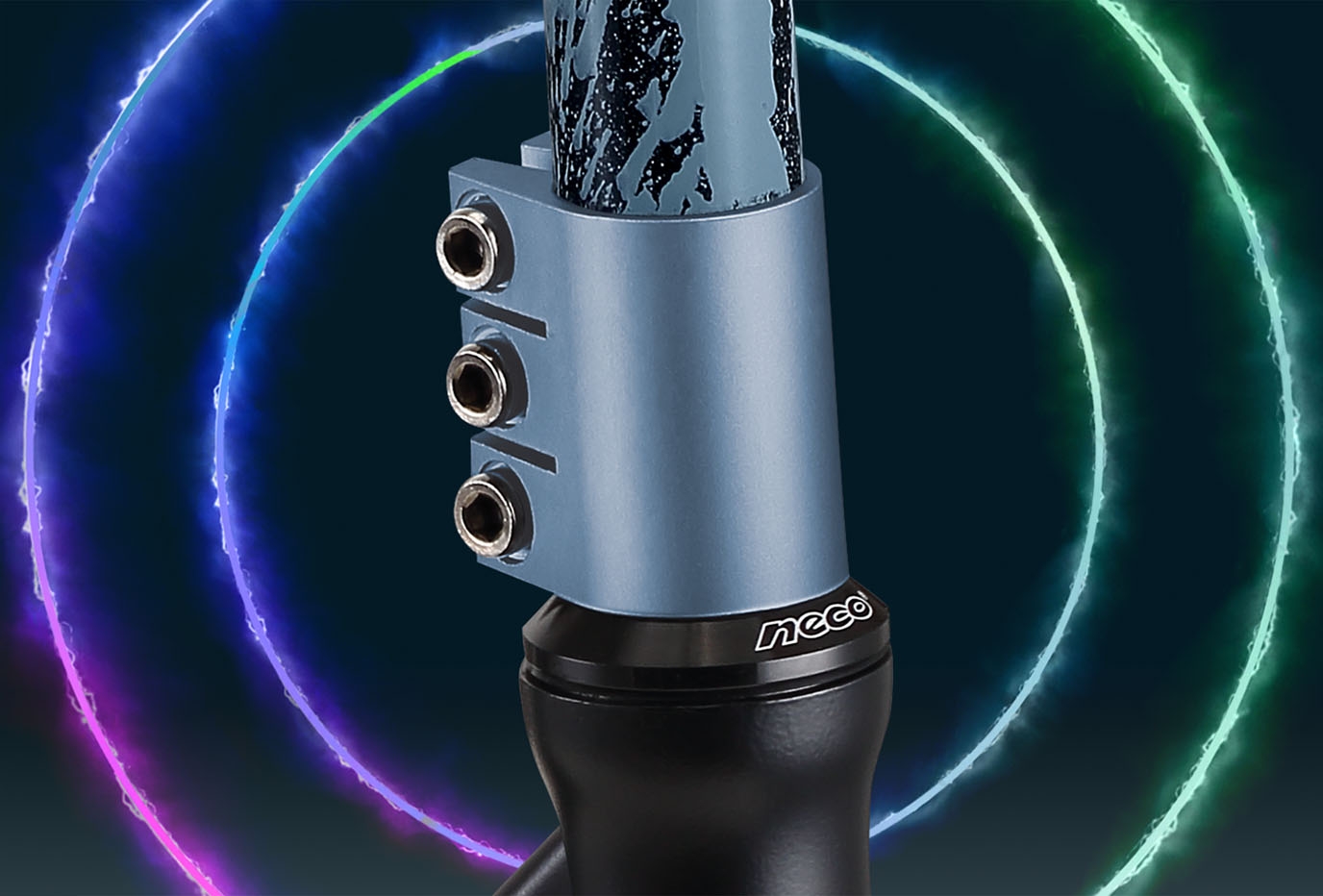 Robust stunt scooter forks, headsets & aluminium clamps for durable rides.
GS 360 stunt scooter is fitted with a threaded fork & headset, while GS 540, 720, 900/900 DELUXE stunt scooters have threadless forks & headsets commonly used among pro stunt scooter riders. Our stunt scooter forks are made of reinforced steel or aluminium, delivering maximum strength & resistance for stunts.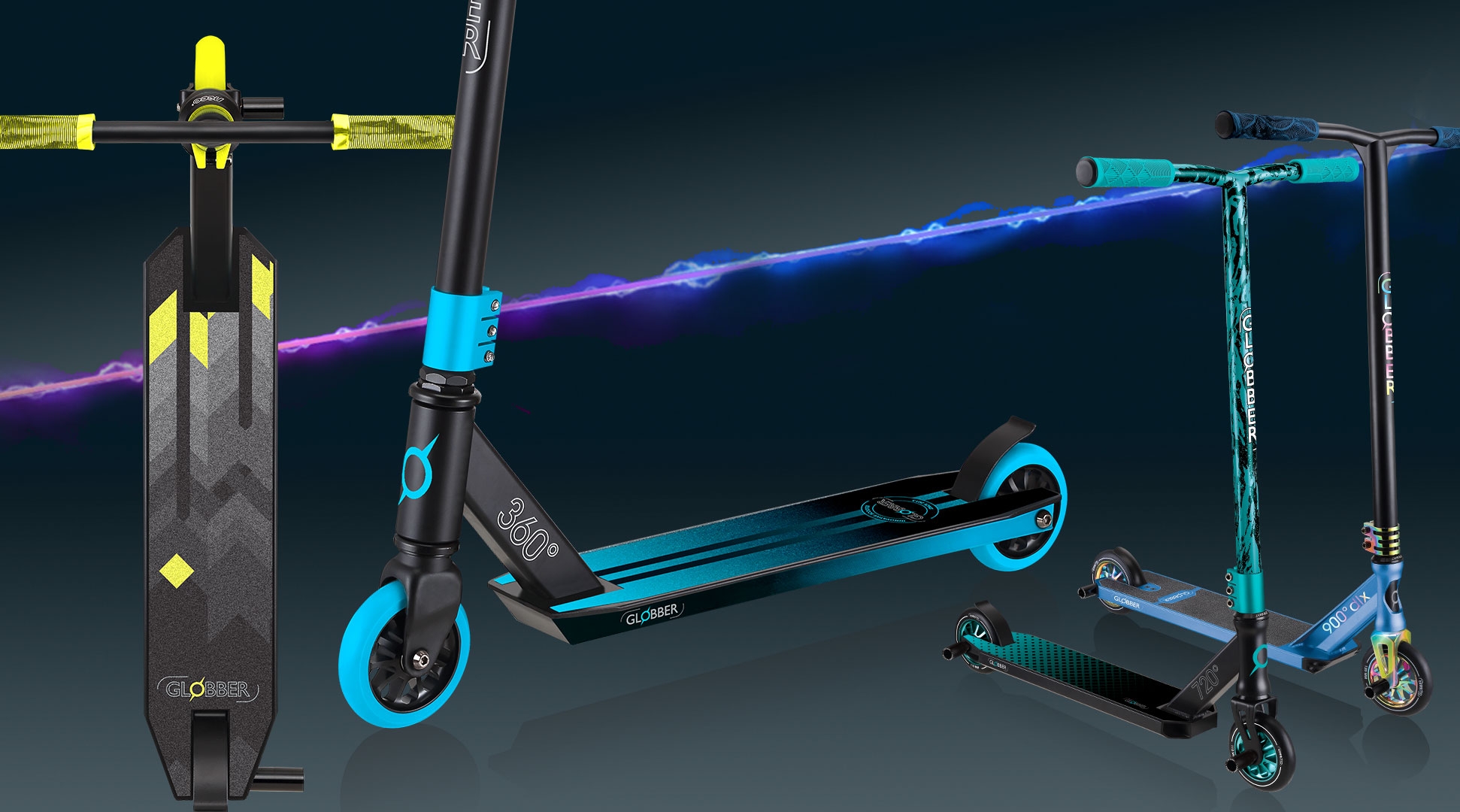 Stylish stunt scooter designs inspired by avid riders for all to enjoy!
Our GS stunt scooters have undergone a revamp and are now redesigned with a cool, slick look! 
Shred the streets as well as your local skatepark with our uniquely designed stunt scooters, influenced by avid riders!