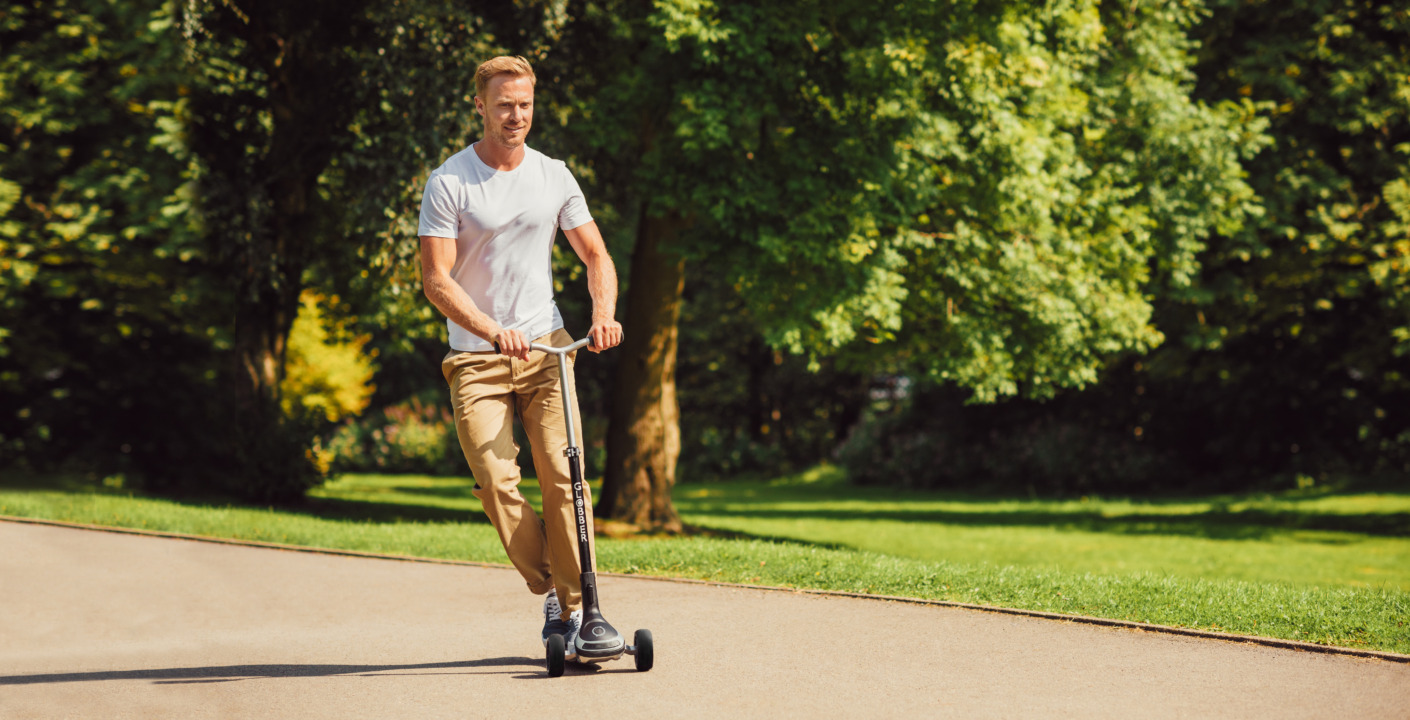 Here's to Scooting with Dad: Celebrating Father's Day on Globber Wheels
June 17, 2022
Honouring the helpful, sometimes handy (or at least they think they are!), and always downright hilarious and heartening humans of our homes, it's all about fun times and scooting with dad this weekend! We're celebrating all the fathers and father figures in our lives and showing our appreciation for all they do. There's no better way to spend Father's Day than to scoot and build special moments together!
What are the best scooter gift ideas for your dad? Check out our recos below for a scoot-tastic Father's Day out on wheels!
For dads to kickstart their scooting adventures: ULTIMUM Series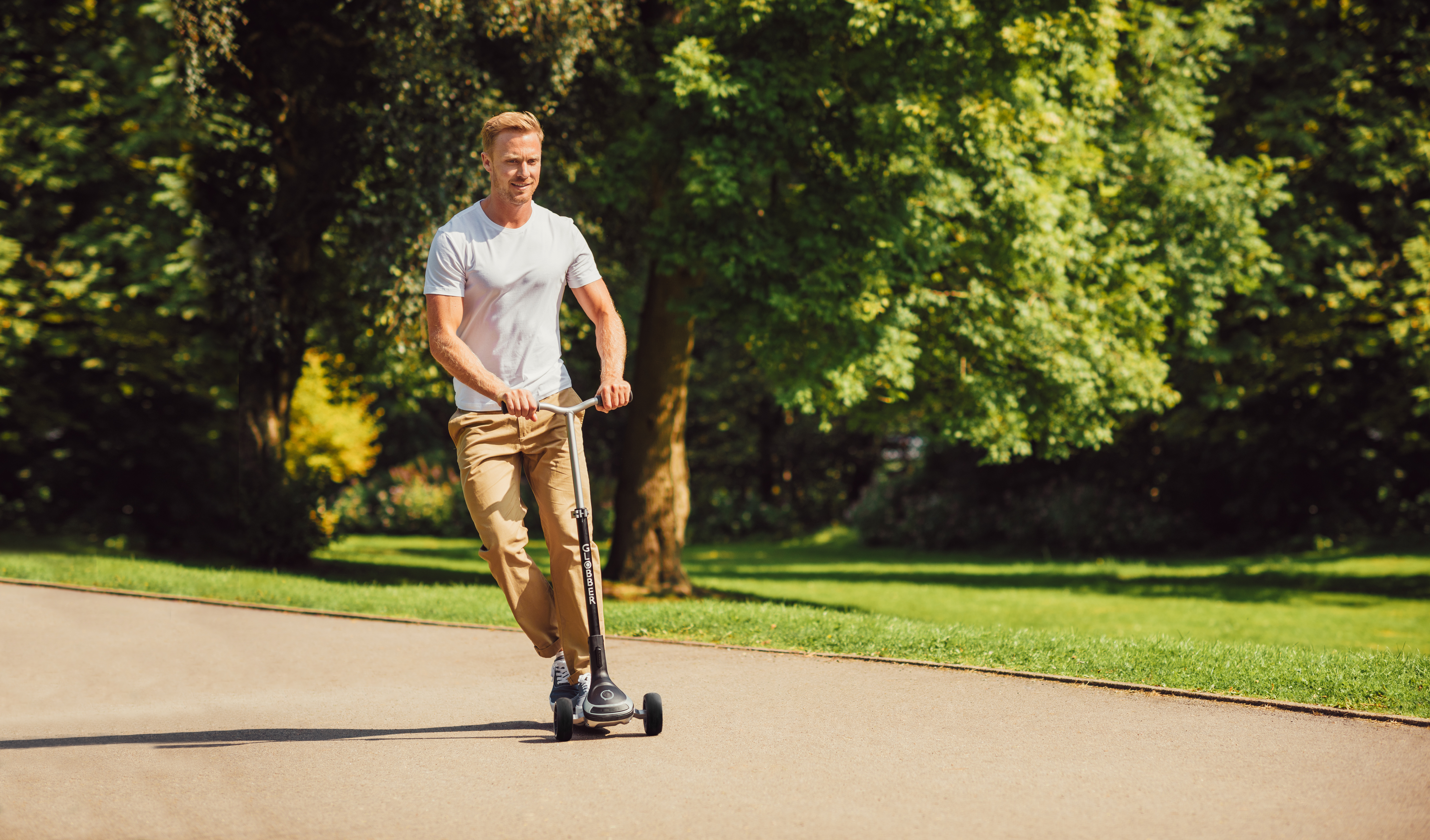 It doesn't matter whether dad is a pro at scooting or a beginner—Globber's ULTIMUM Series will get him sorted! ULTIMUM scooters are 3-wheel rides with a wide deck and patented steering angle control system so dad can adjust the scooter's turning preferences according to his unique needs. It also has a 6-height T-bar to match dad's stature for an overall comfortable scooting experience.
For dads on errand duty: ONE K Series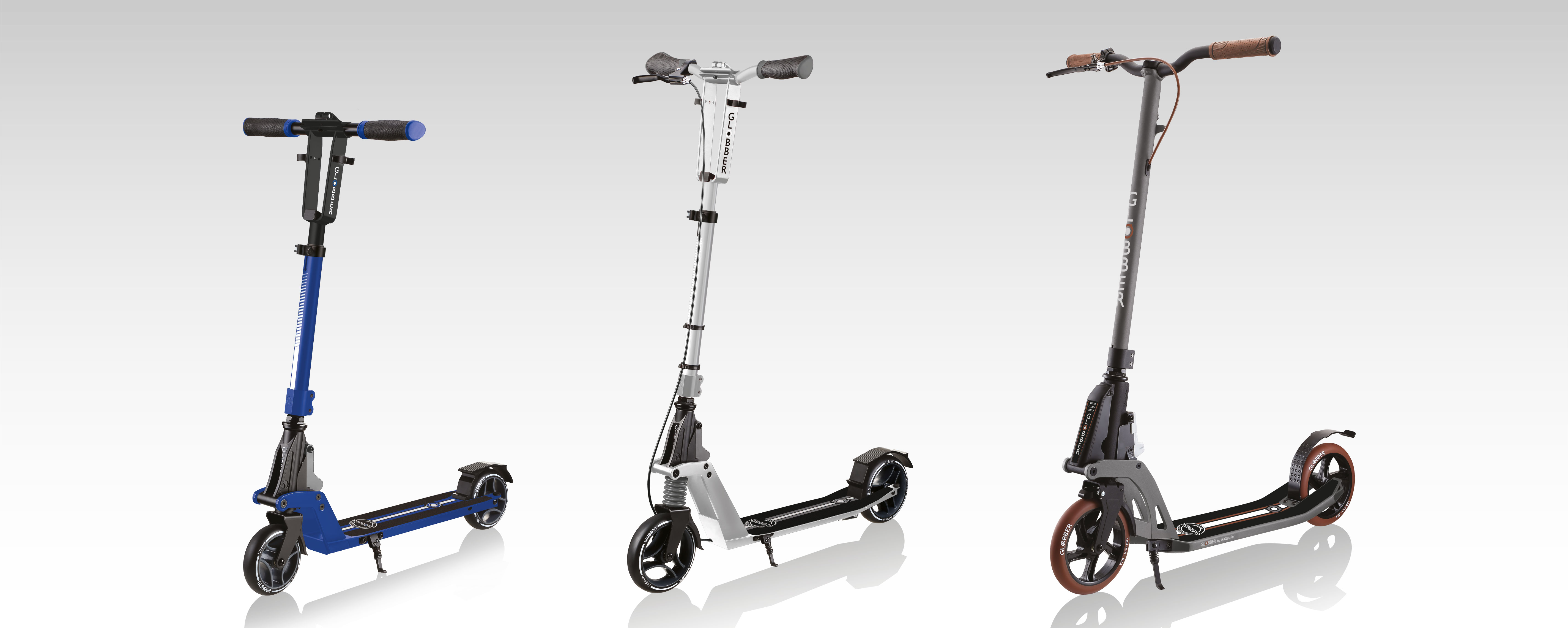 Why walk when you can scoot? As dads love all things functional, having a scooter handy to run errands is certainly useful! Globber's ONE K Series comprises a range of 2-wheel scooters best for withstanding the daily grind of commutes and errands.
Not only do you get your to-dos checked off, but you'll also be done with your daily workout in no time! ONE K scooters come with a patented kick-and-fold system for compact storage, a 3-height adjustable, curved aluminium T-bar with comfy handlebars, and a variety of classic and vintage styles to choose from.
For dads constantly on the go: ONE NL Series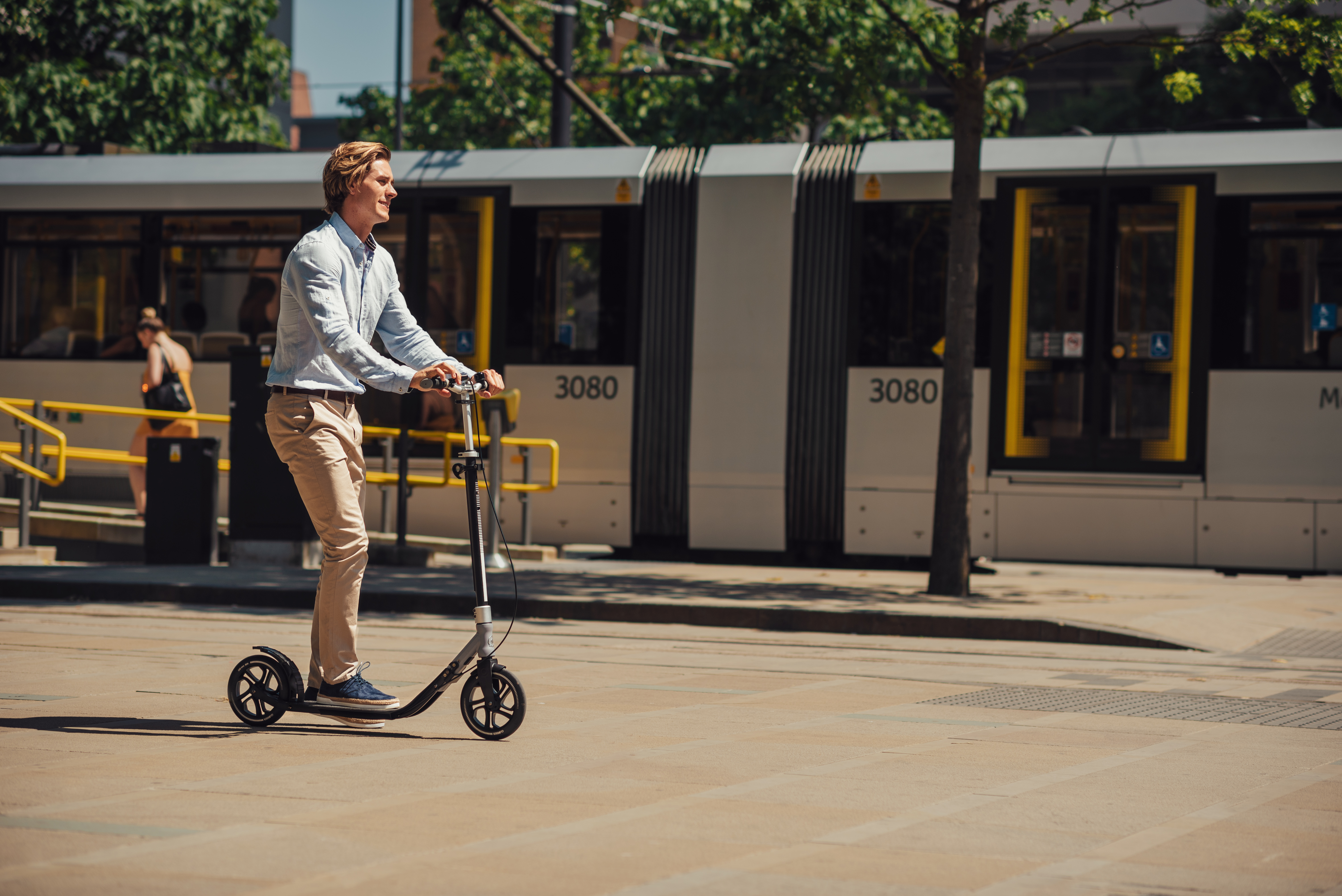 One second is all it takes to fold a ONE NL 2-wheel scooter, so it's perfect for dads who are always on-the-go! Get off your scooter and have it folded and in trolley mode in less time than it takes to switch the channel between football and rugby games.
ONE NL has a 1-second folding system (with its mechanism secured below the T-bar of the scooter), a robust aluminium deck, and a comfortable 3-height adjustable T-bar. Does dad have a need for speed? Well different-sized wheels are also available—with the biggest wheel size at 230mm—and bigger = faster!
Ready to get scooting? We know these dads from the #globbertribe are!
 

 

View this post on Instagram

 
 

 

View this post on Instagram

 
 

 

View this post on Instagram

 
 

 

View this post on Instagram

 
Celebrate Father's Day with Globber and share your own Globber stories at @globberscooters!