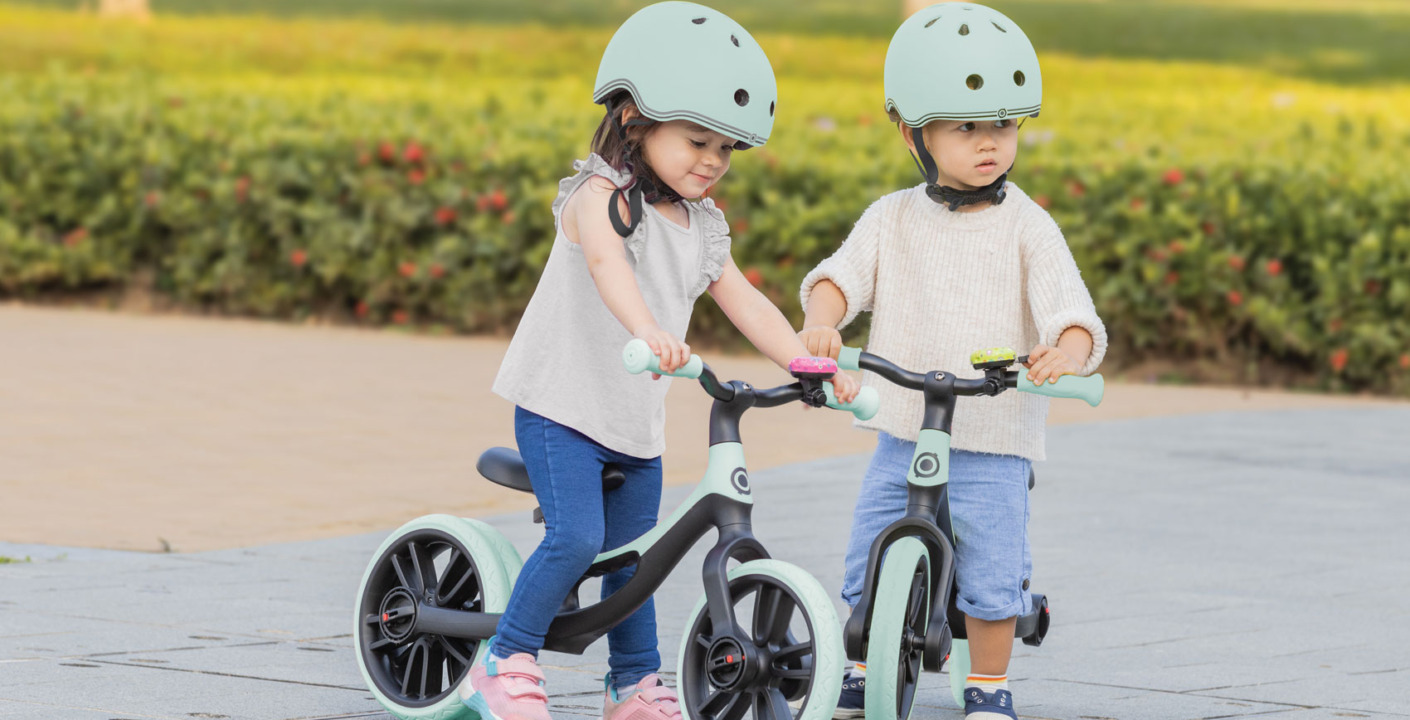 Let the Little Ones Roll: Globber's Hot Trike & Balance Bike Picks
June 20, 2023
With our little ones more eager than ever to explore the world on wheels, we're here to give you our top baby trike and toddler balance bike recos as you surf the net (and the store shelves!) for the best ride for your child!
When it comes to finding the perfect trike or balance bike for your child, there are a few factors to consider, such as safety, durability, age-appropriateness, and ease of use. Luckily, Globber has a range of trikes and balance bikes that fit the bill: Let's take a closer look at the Globber EXPLORER TRIKE DELUXE PLAY, LEARNING BIKE, and GO BIKE ELITE!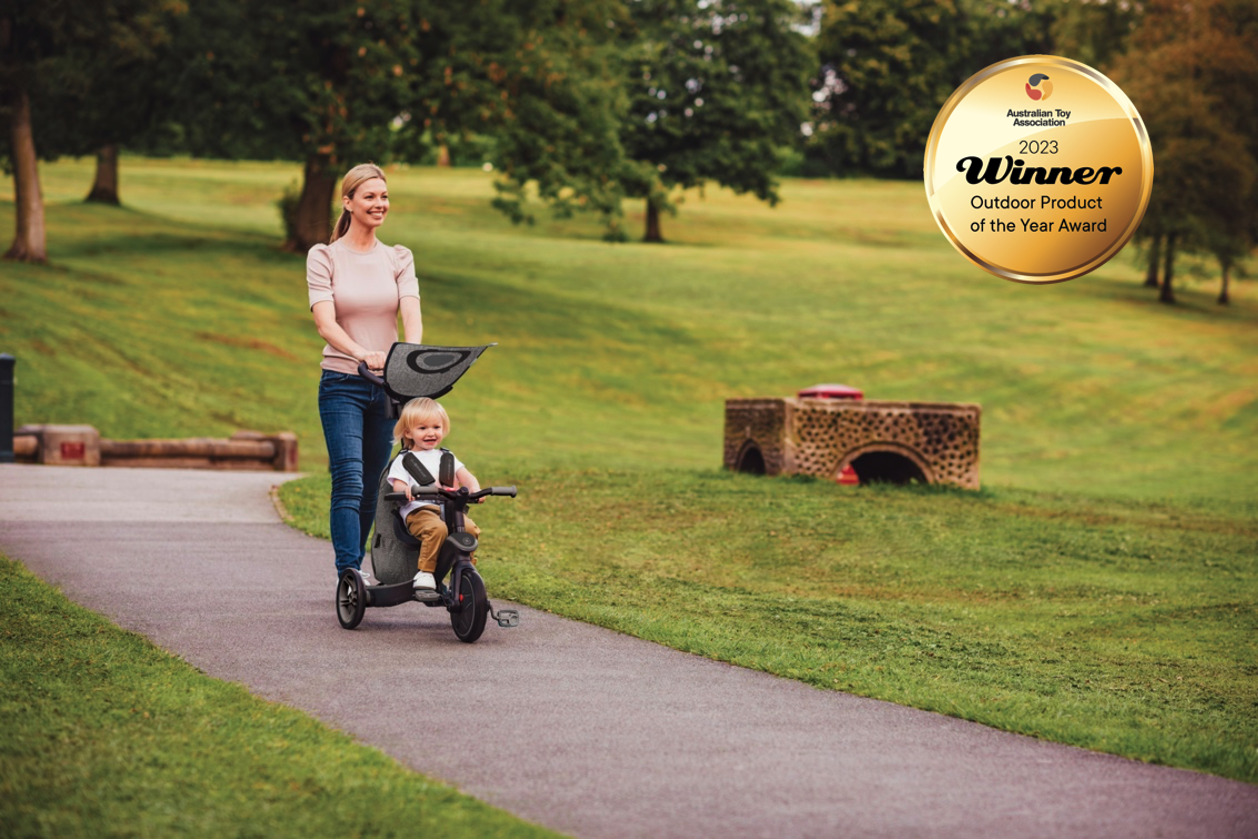 Calling all little explorers—get ready for some fun on wheels and brighten up your day! Meet the EXPLORER TRIKE 4in1 DELUXE PLAY, the perfect baby tricycle for toddlers aged 10m+.
Recently honoured with the prestigious iF Design Award 2023 and Product of the Year by the Australian Toy Association, this transformable 4in1 tricycle offers four different stages of play:
Infant trike for babies aged 10-36M
Guided trike (18-36M)
Training trike (24-36M)
Balance bike (2-5Y)
It's designed to grow with your child and transform conveniently as he/she develops—all-in-one fun for years to come!
EXPLORER TRIKE 4in1 DELUXE PLAY also features an LED light and sound module for sensory play and an adjustable parent handle and saddle for comfy adventures.
How about teaching your little one to balance while having a blast? LEARNING BIKE 3in1 DELUXE is an all-in-one balance bike perfect for toddlers to start learning balance as young as 12 months!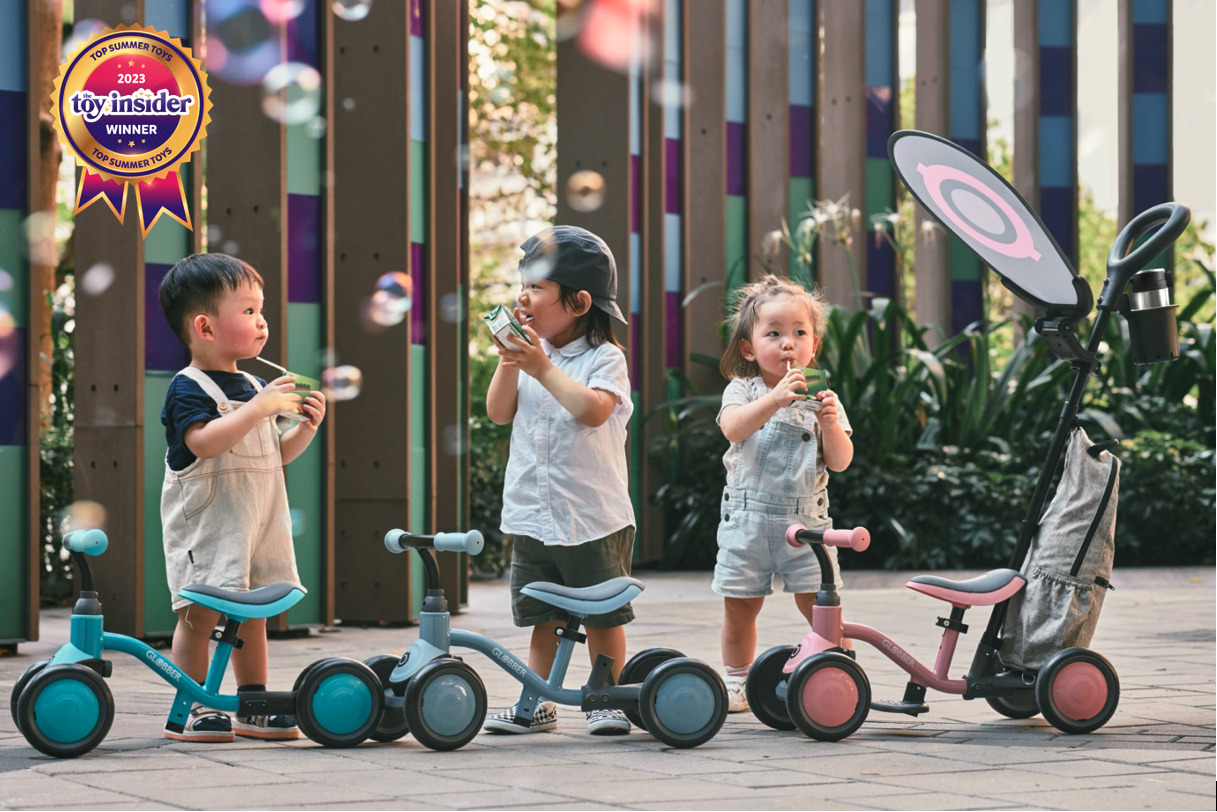 LEARNING BIKE 3in1 DELUXE all-in-one baby balance bike can transform into three modes—ride-on, learning bike, and walking bike—so you get longevity: 3 products in 1 purchase while helping build your child's motor skills from 12 months and well into toddler years.
Recently awarded as the Top Summer Toy 2023 by The Toy Insider, LEARNING BIKE 3in1 DELUXE also comes with some amazing features that prioritise safety and comfort.
From Globber's patented steering system to the adjustable parent handle and saddle, and even a rear rotative system, this bike has everything your toddler needs to have loads of fun while staying safe.
To top it off, enjoy even more comfort with the baby balance bike's accessories, such as a canopy to protect your little one from the sun, a storage bag for all your must-haves, and an integrated bottle holder secured on the parent handle.
Discover the wonders of cycling and introduce your little one to the basics of balance and steering! Designed for toddlers aged 2-5 years old, GO BIKE ELITE toddler balance bikes have a lightweight frame and an integrated carry handle and footrest, making it easy for toddlers to ride and for parents to transport.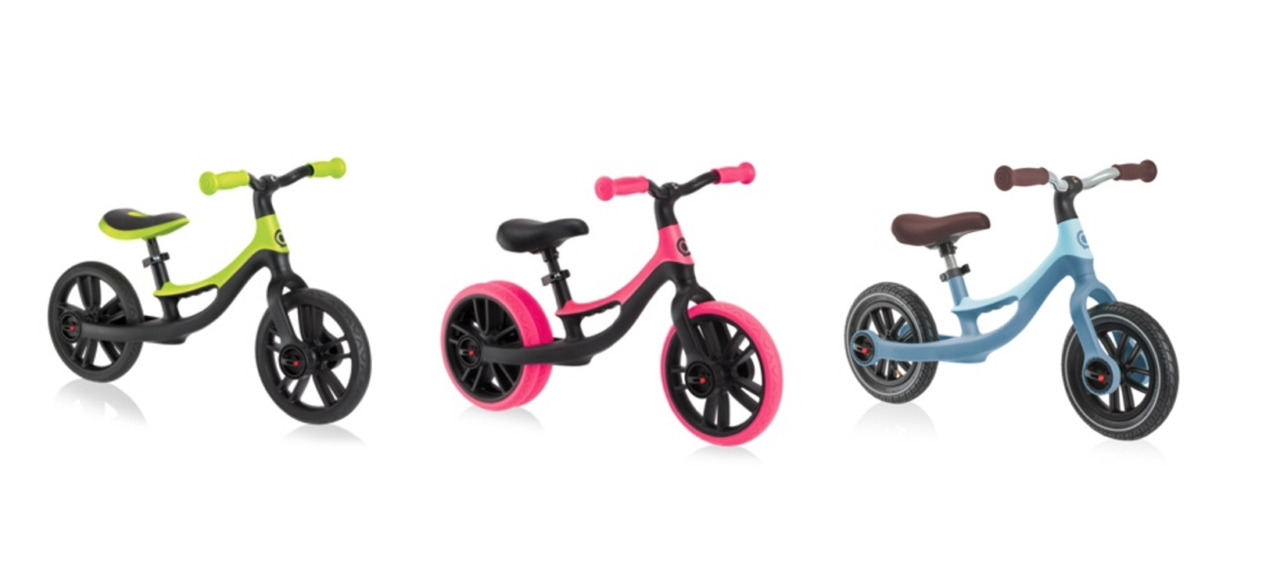 Choose from three GO BIKE ELITE models:
GO BIKE ELITE is equipped with high-quality 10" TPE, puncture-free wheels.
GO BIKE ELITE DUO is twice the fun with two rear TPE wheels for extra support (you can transform to a single rear wheel once your child has mastered balance!).
GO BIKE ELITE AIR sports two high-quality 10" rubber air-filled wheels so toddlers can experience a bike-like feel while learning balance.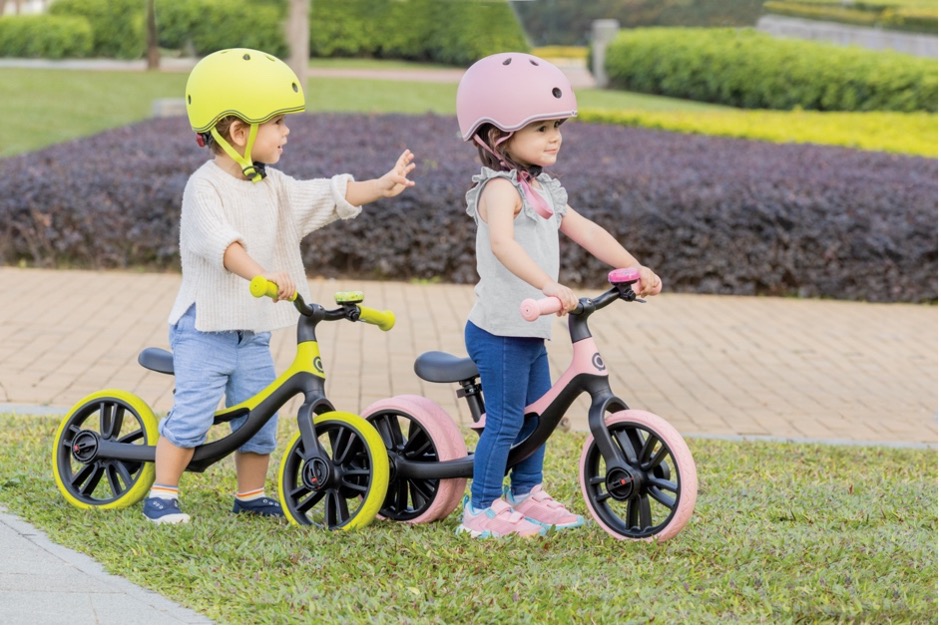 The baby bikes also feature a low-to-the-ground design, which helps with stability and balance. With an adjustable seat, kids can enjoy comfy rides all day, every day!
GO BIKE ELITE is available in a range of colours too, so you can easily find a balance bike that fits your little one's vibrant personality and energy!
Start learning and playing today! Embark on your own adventures with Globber's range of toddler trikes and balance bikes. Whether your child is just starting to explore the world on wheels or is ready to graduate to a balance bike, Globber has the perfect wheeled pal to help create some unforgettable memories!