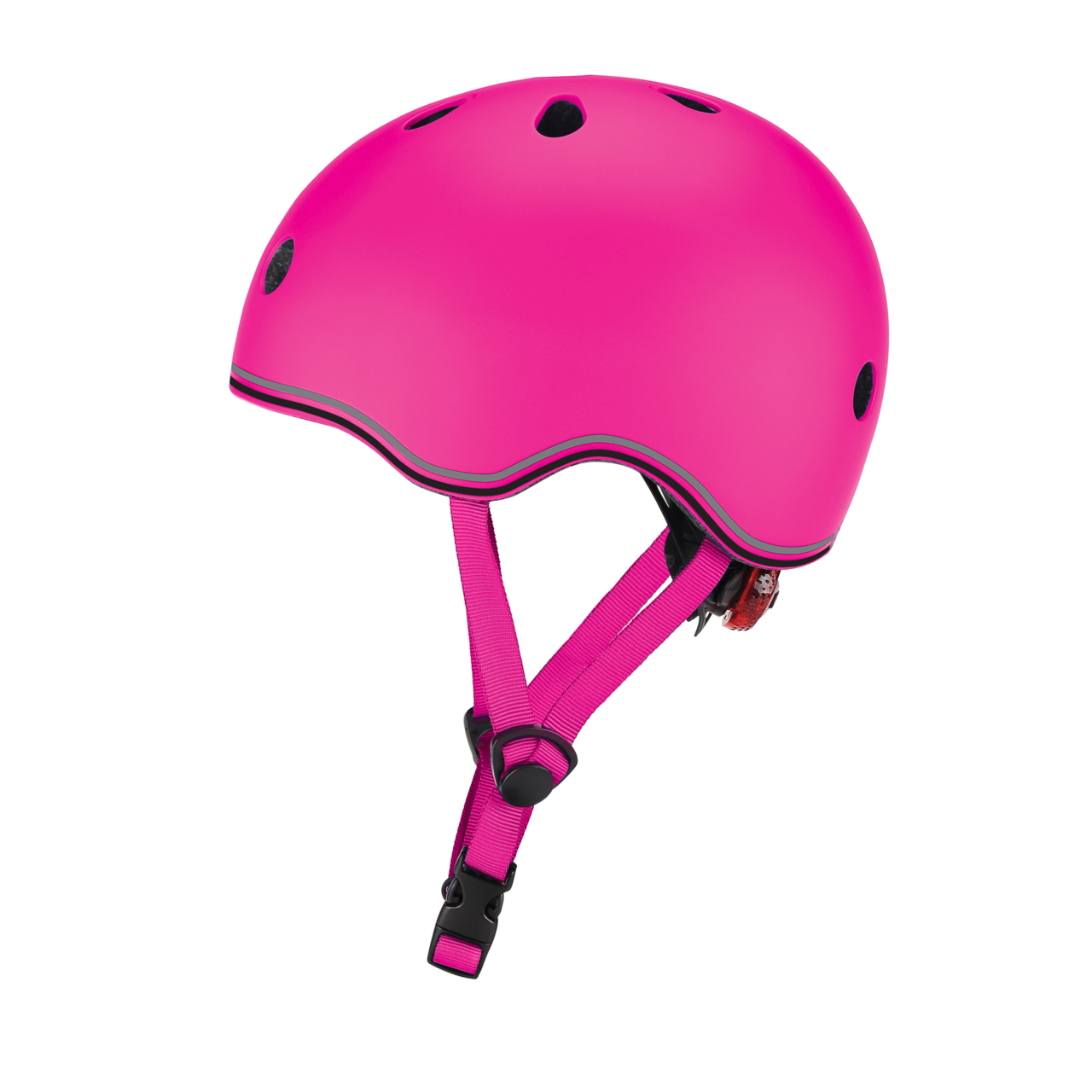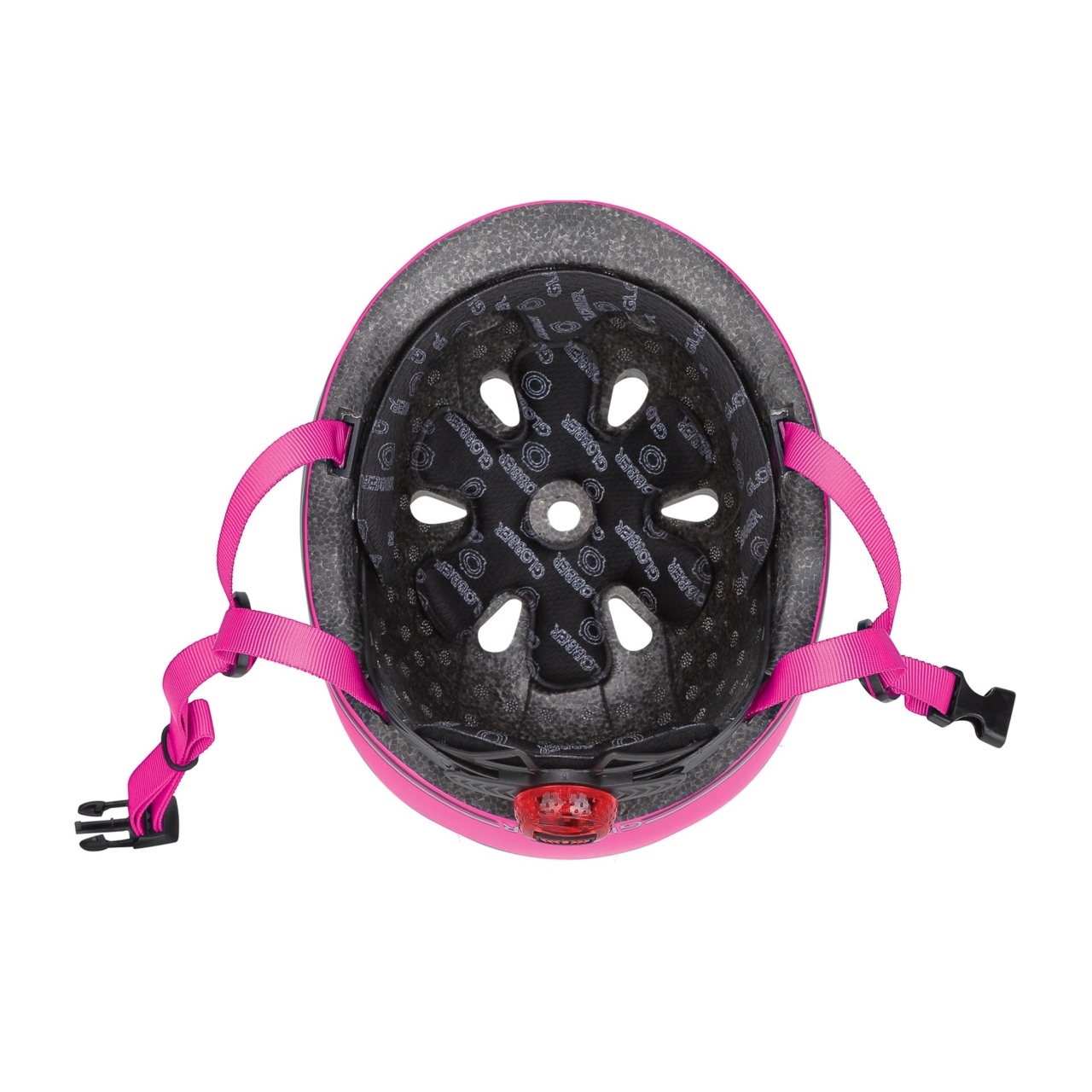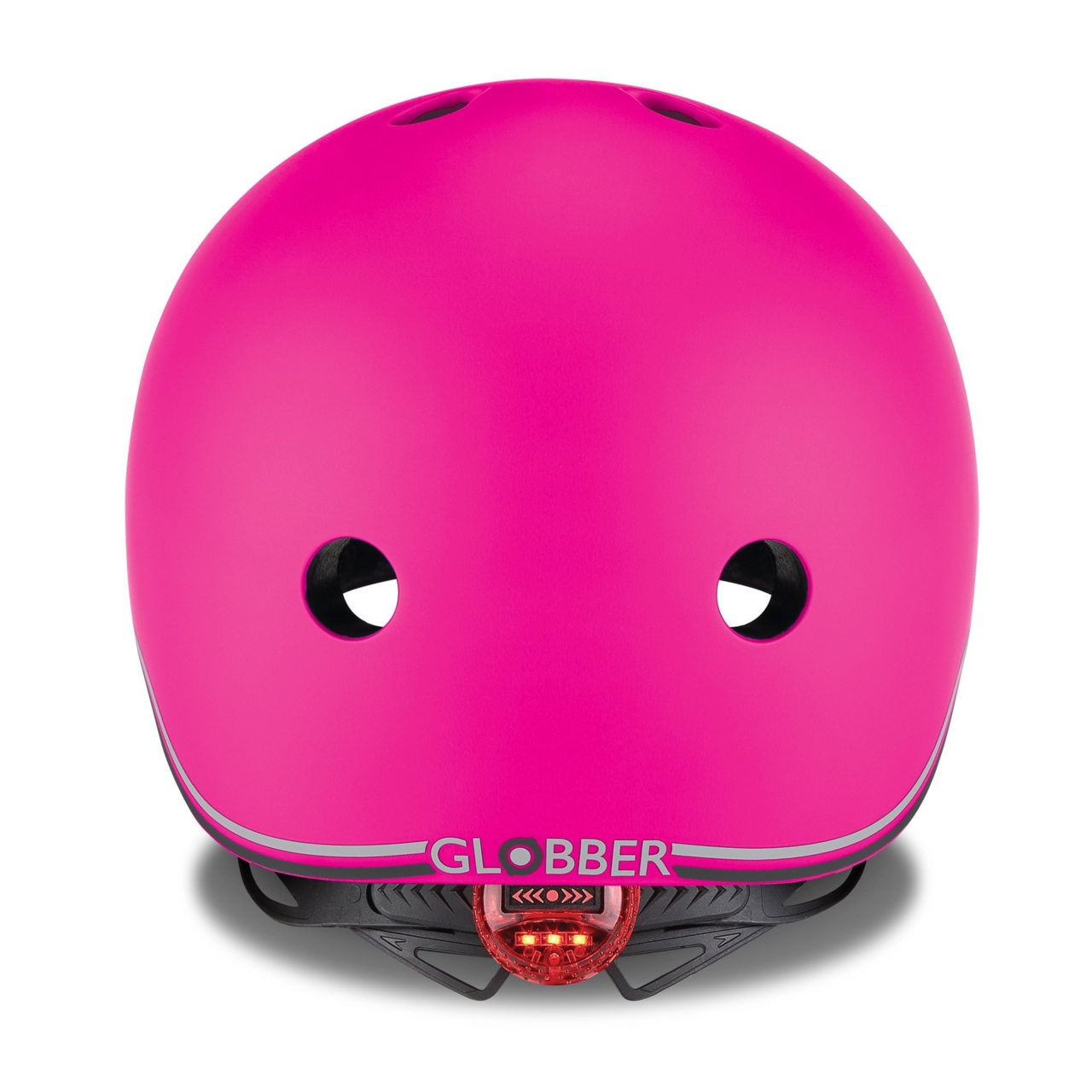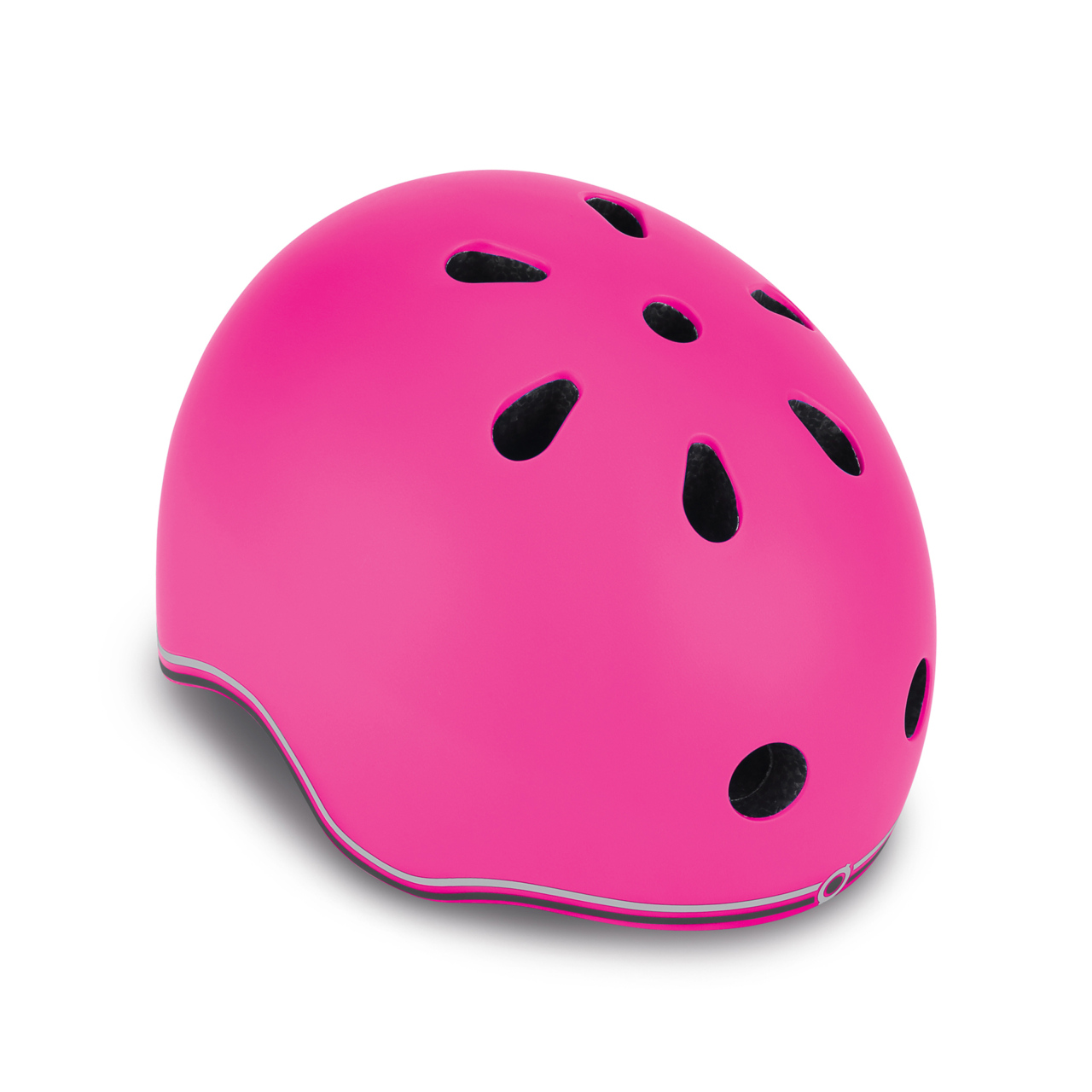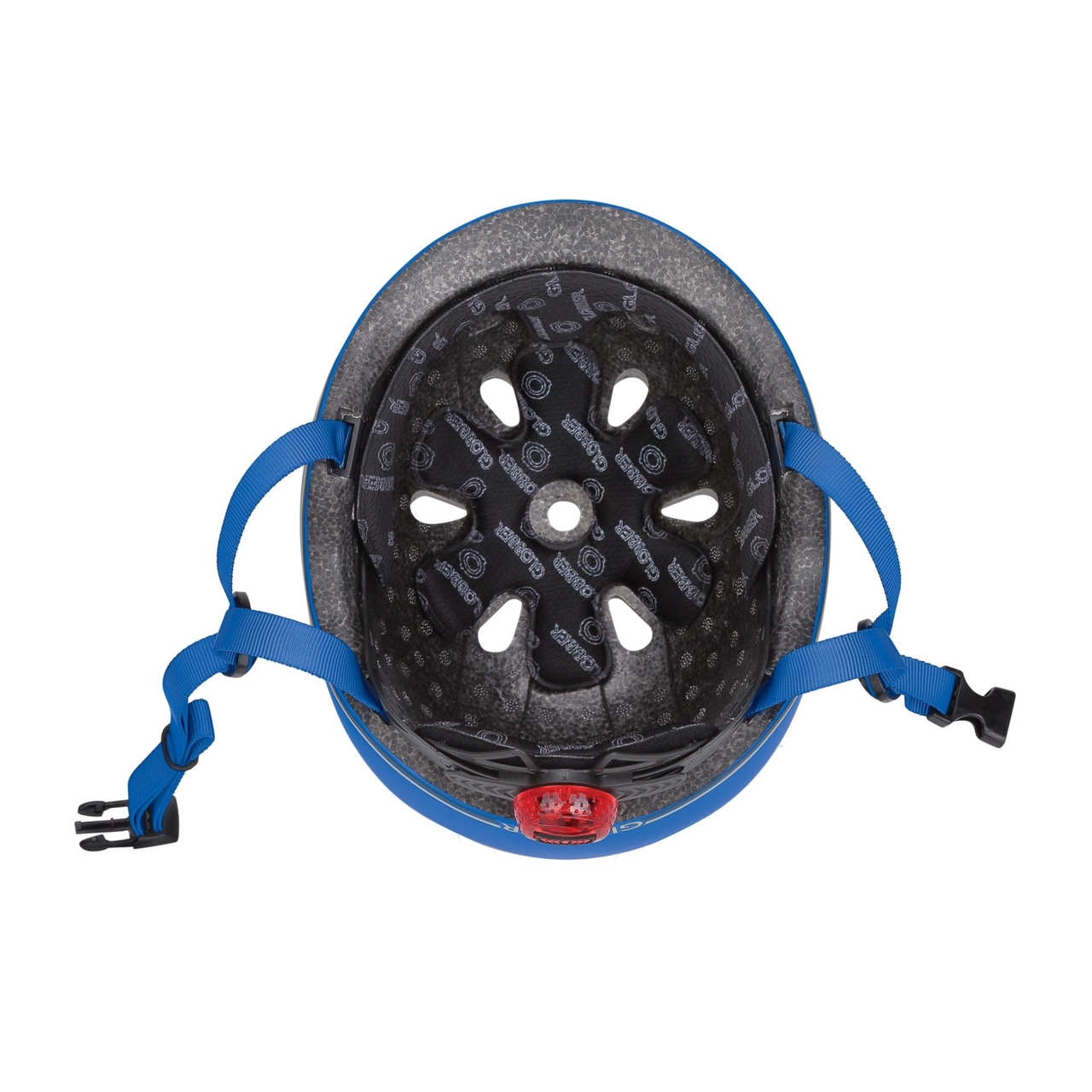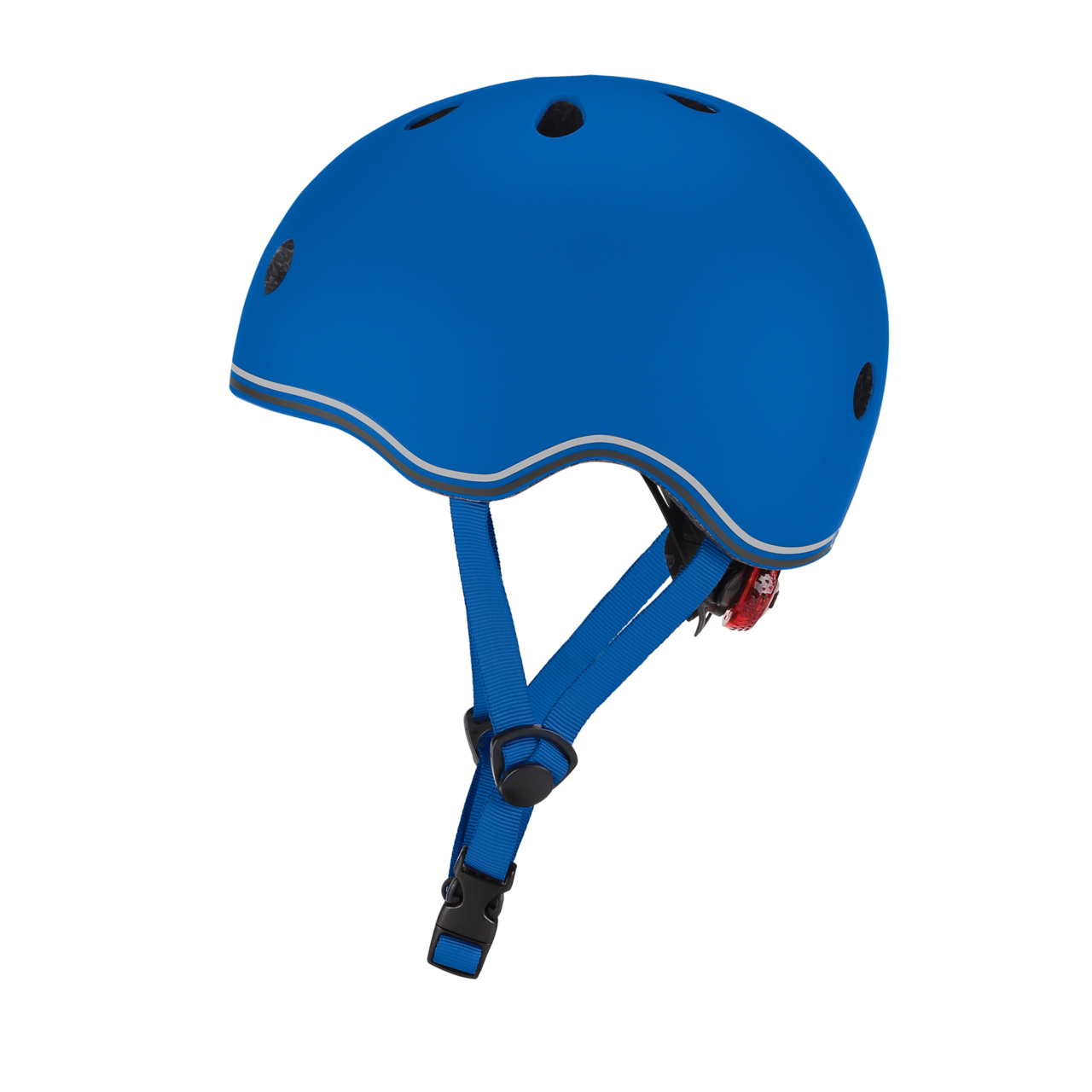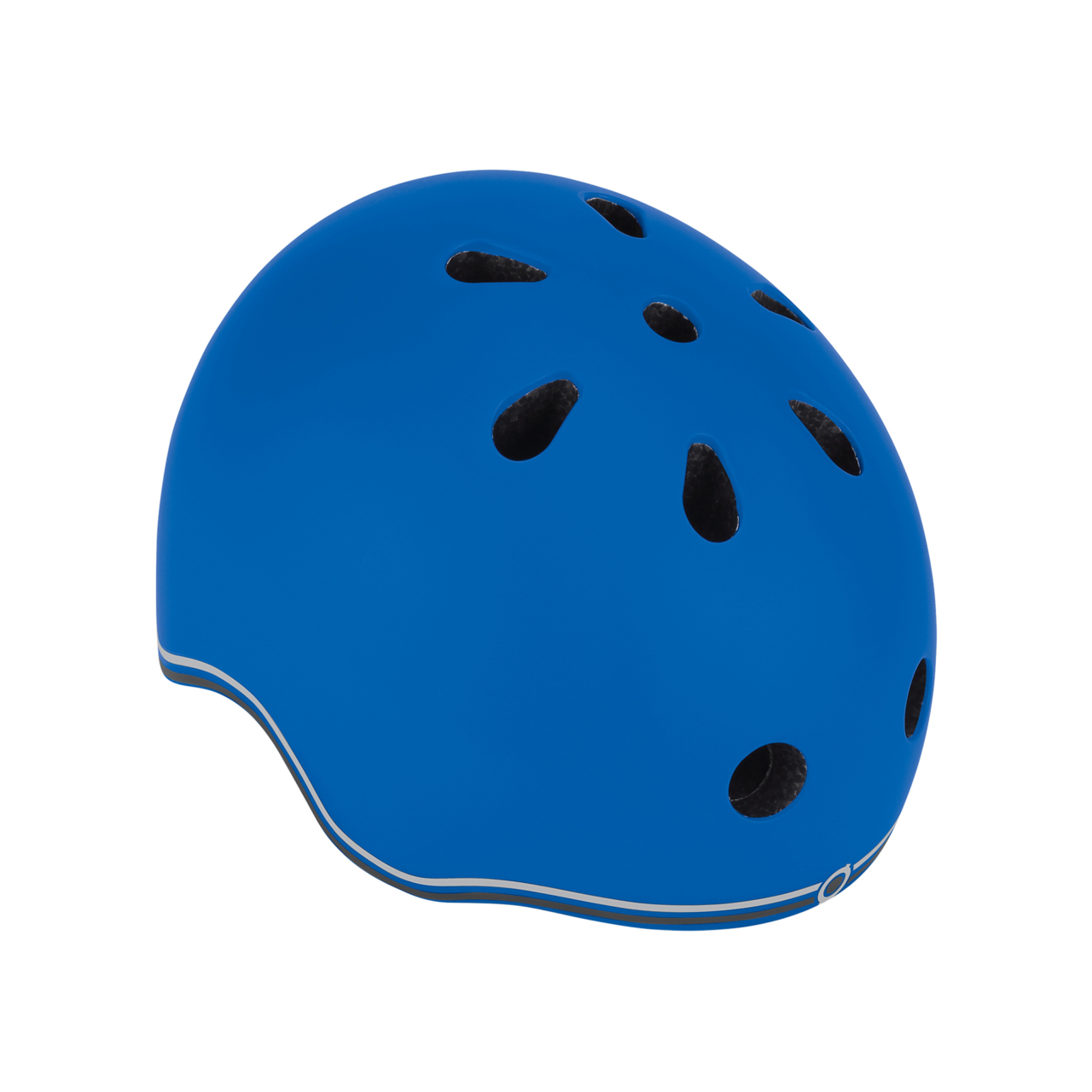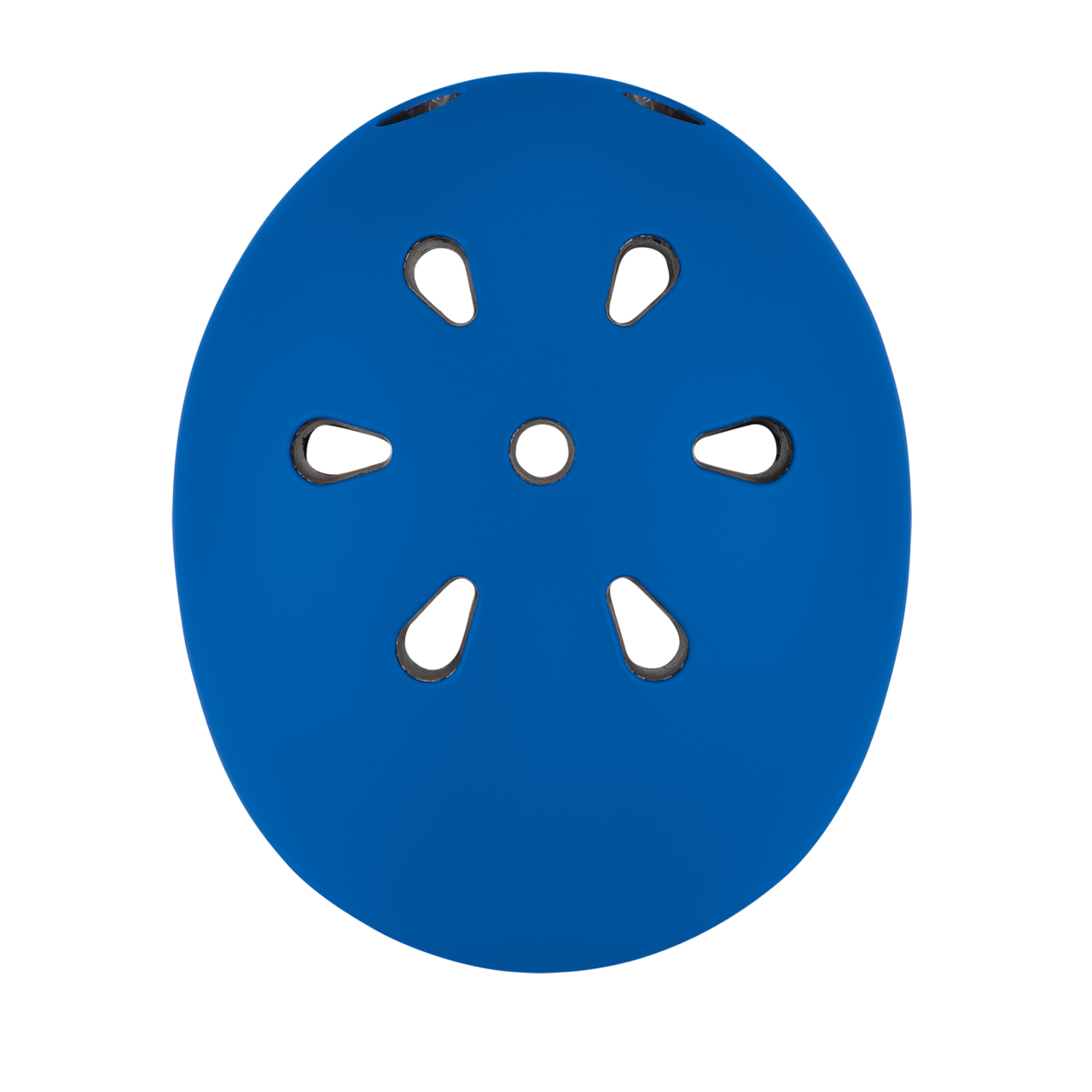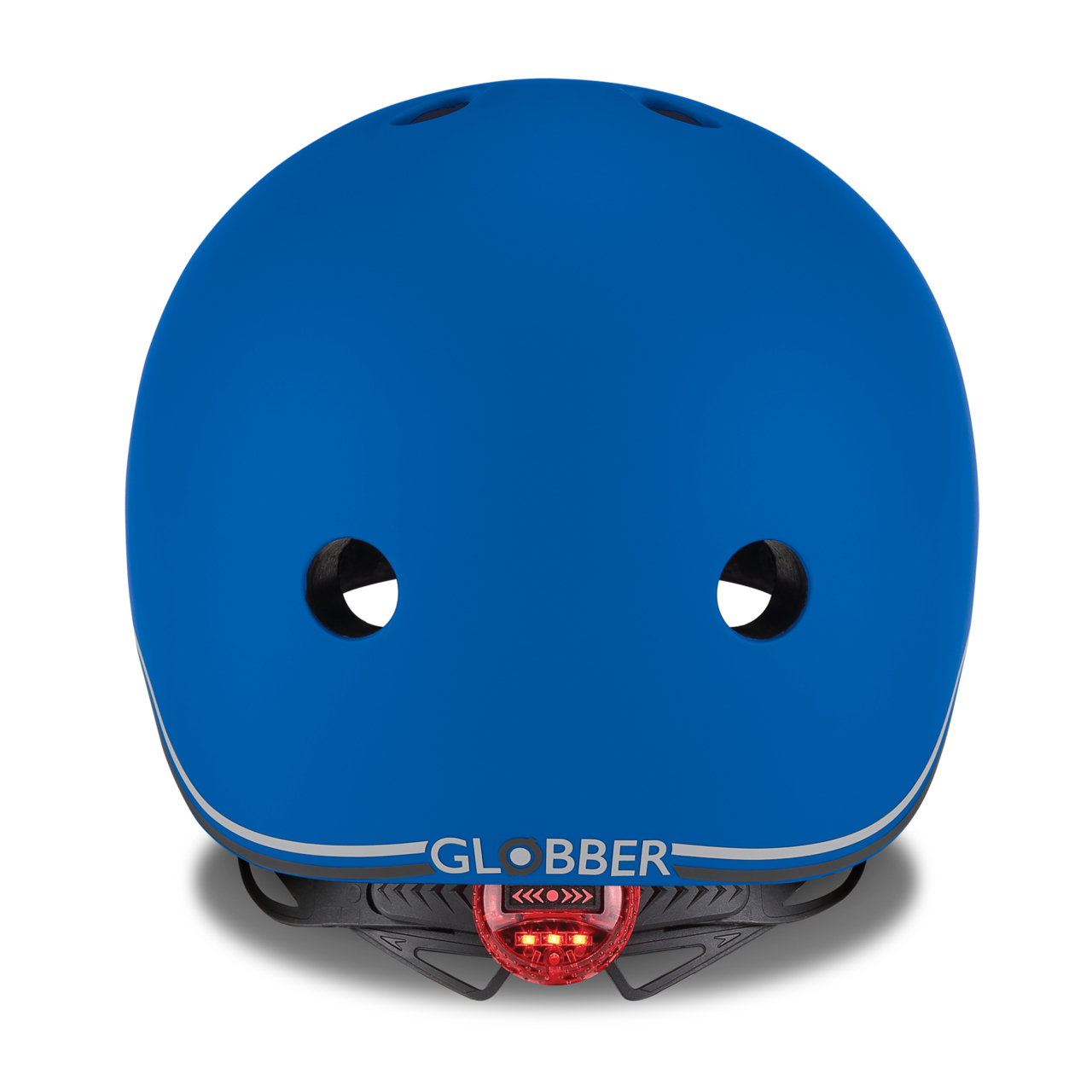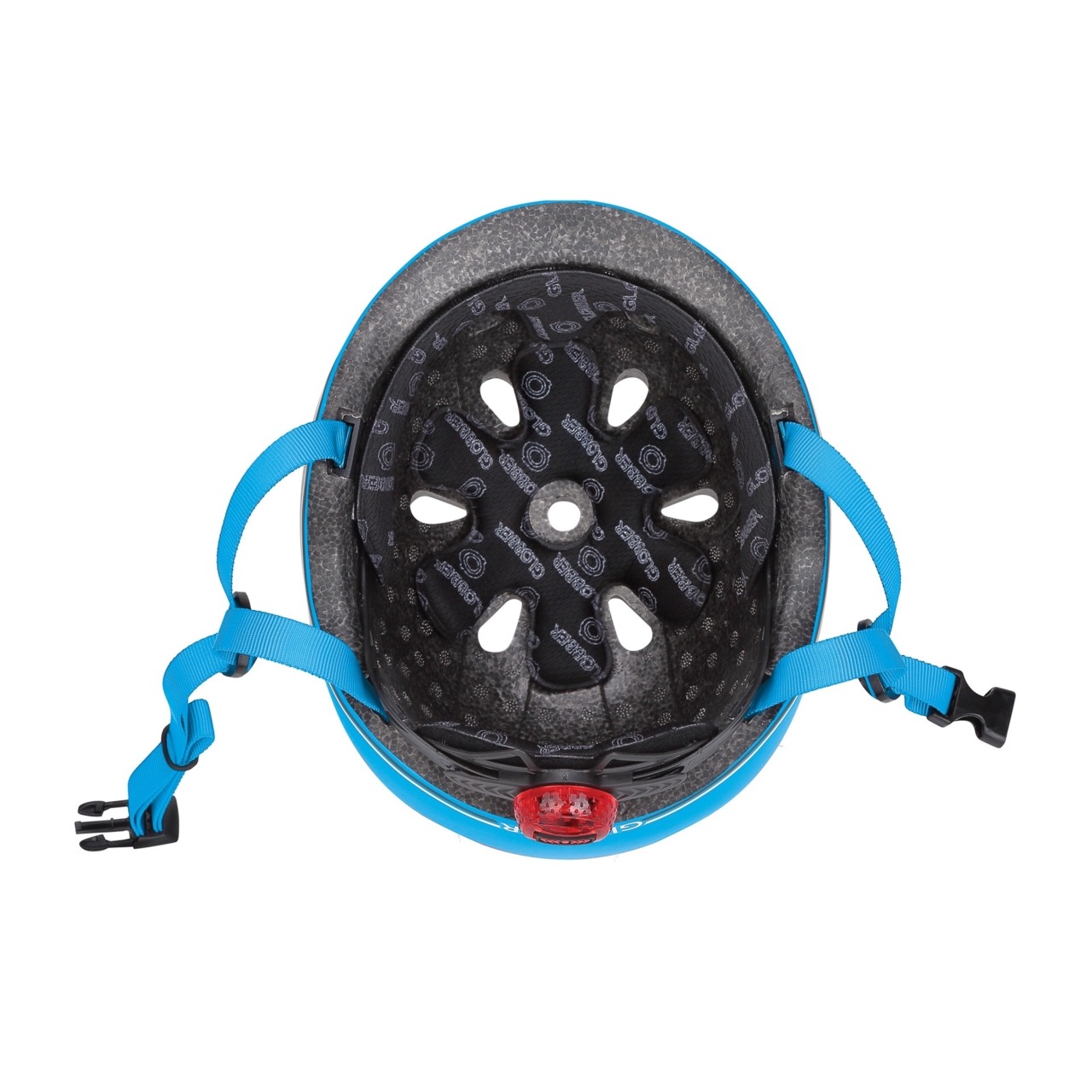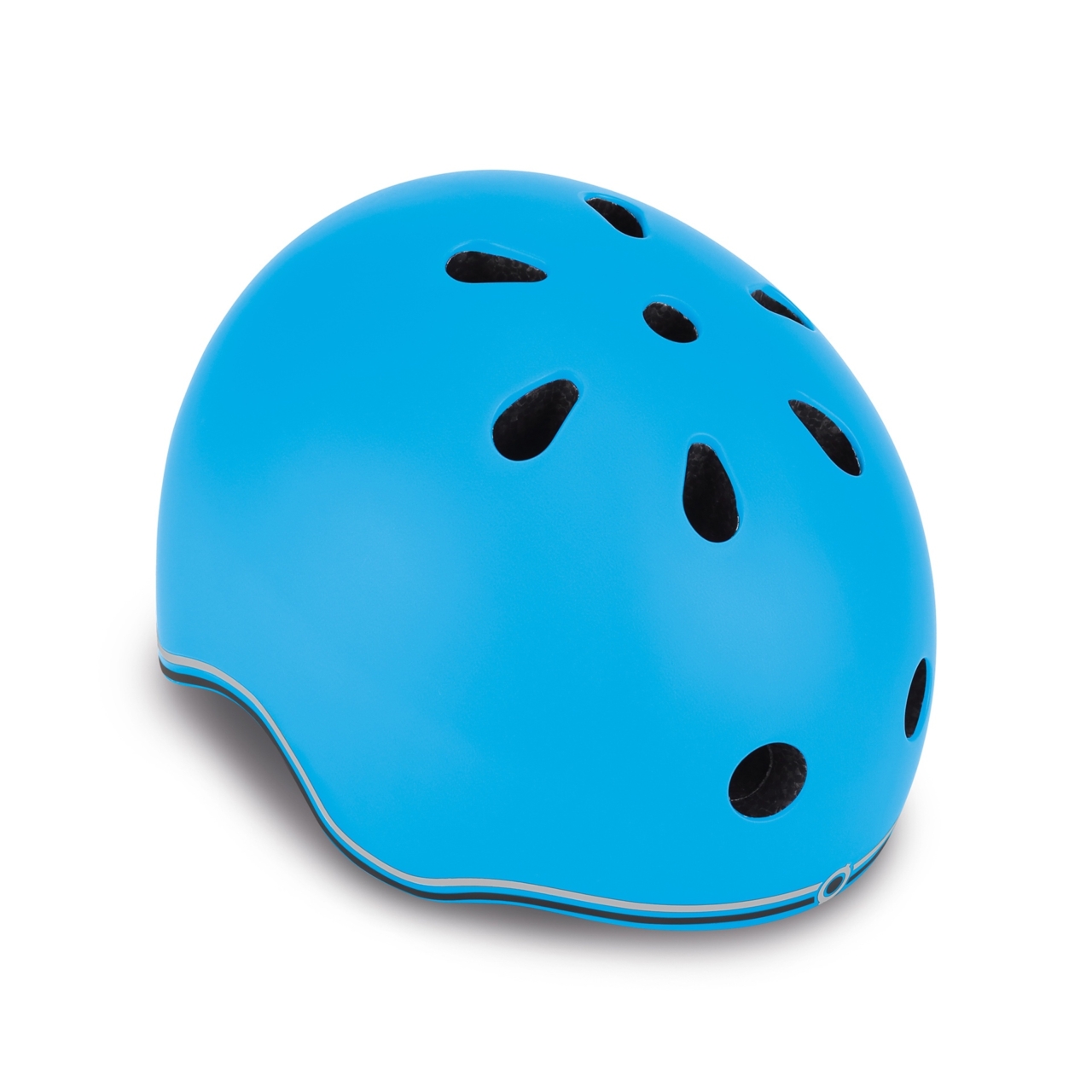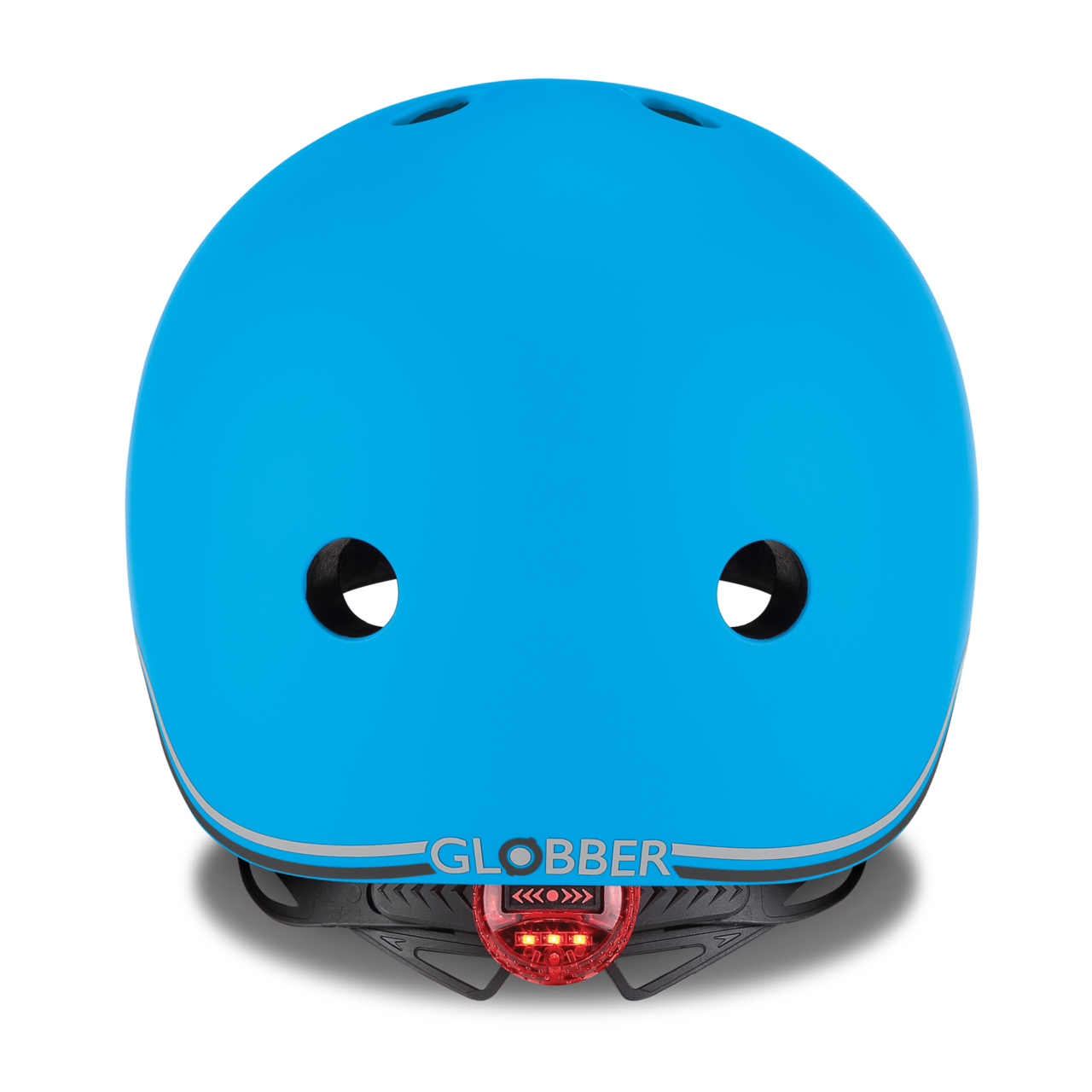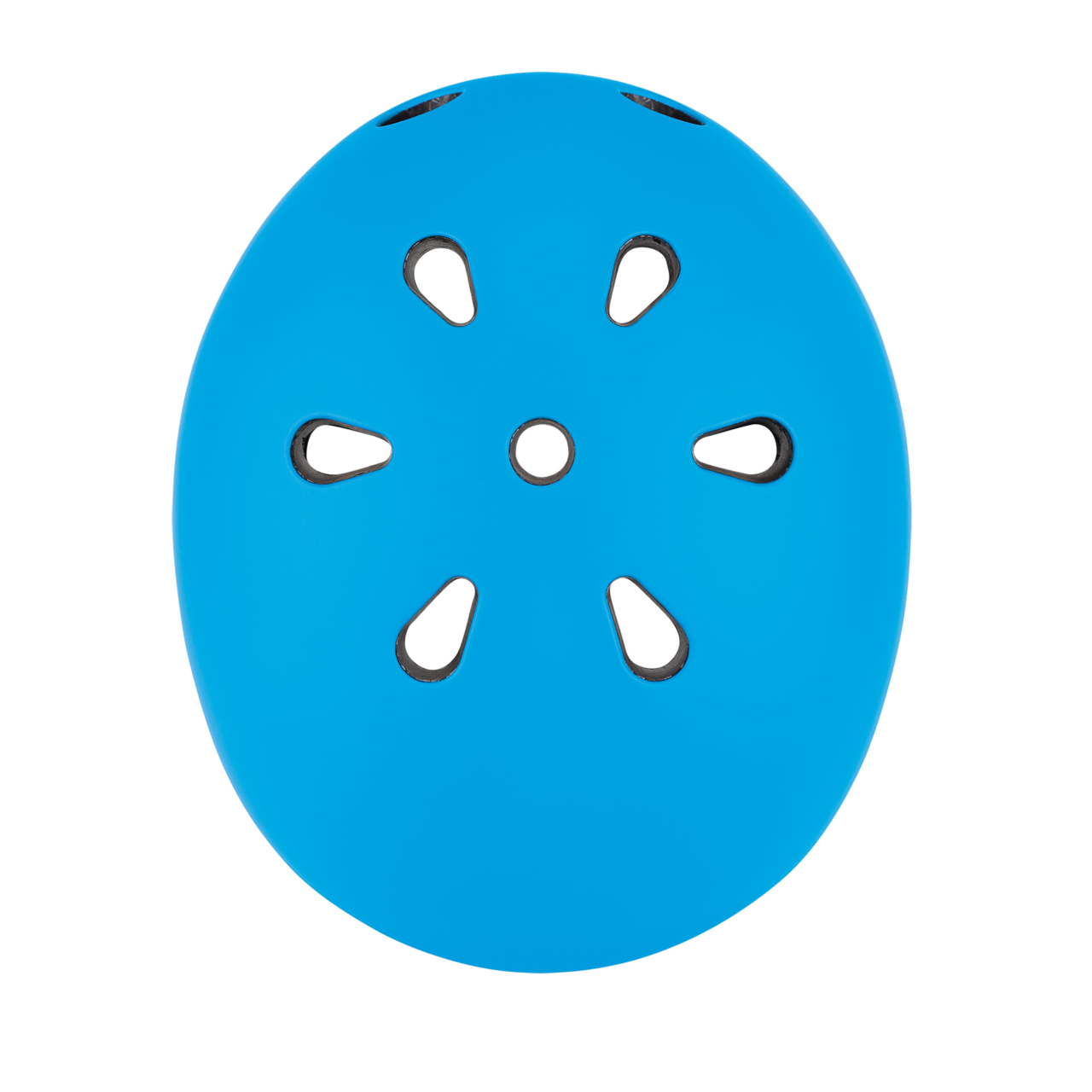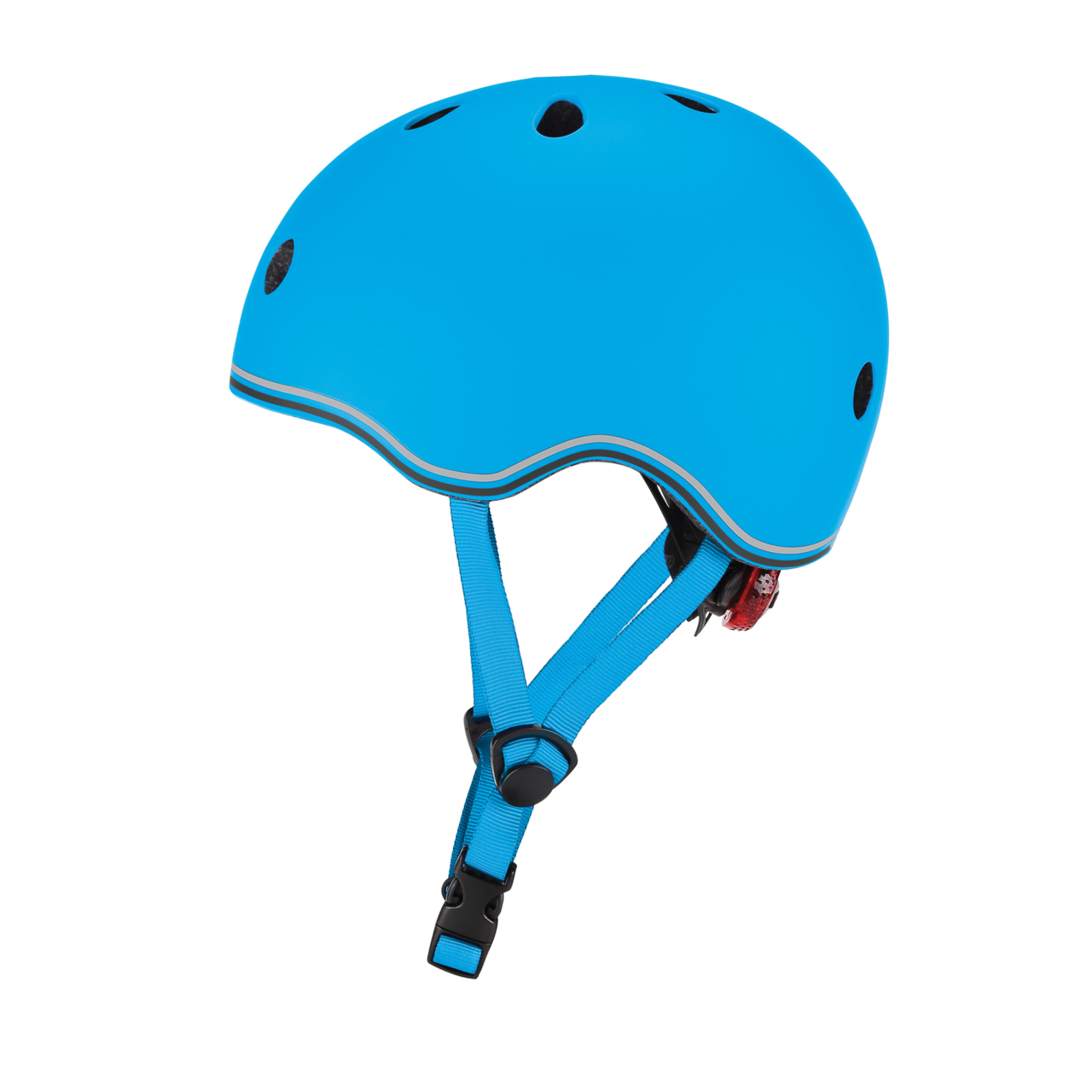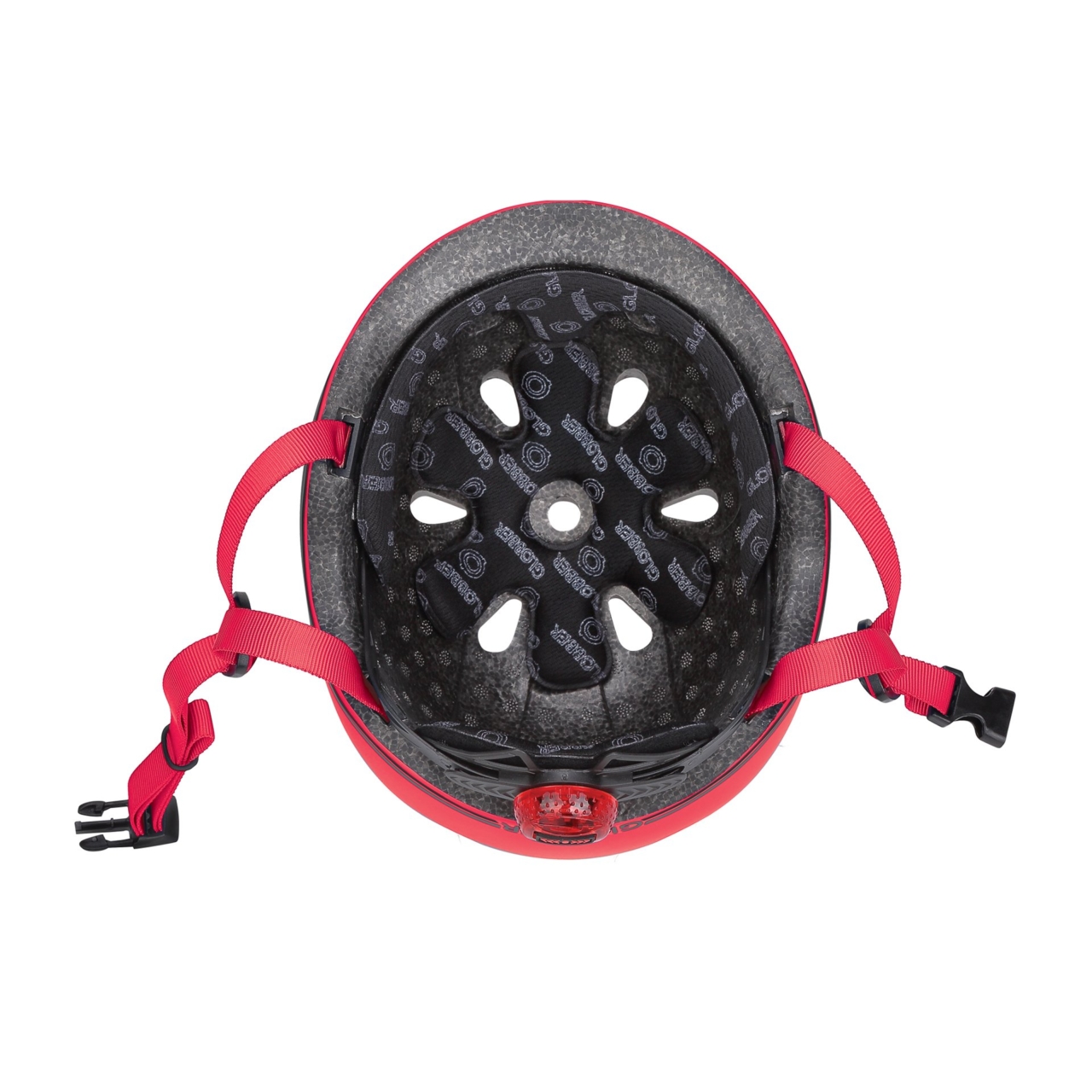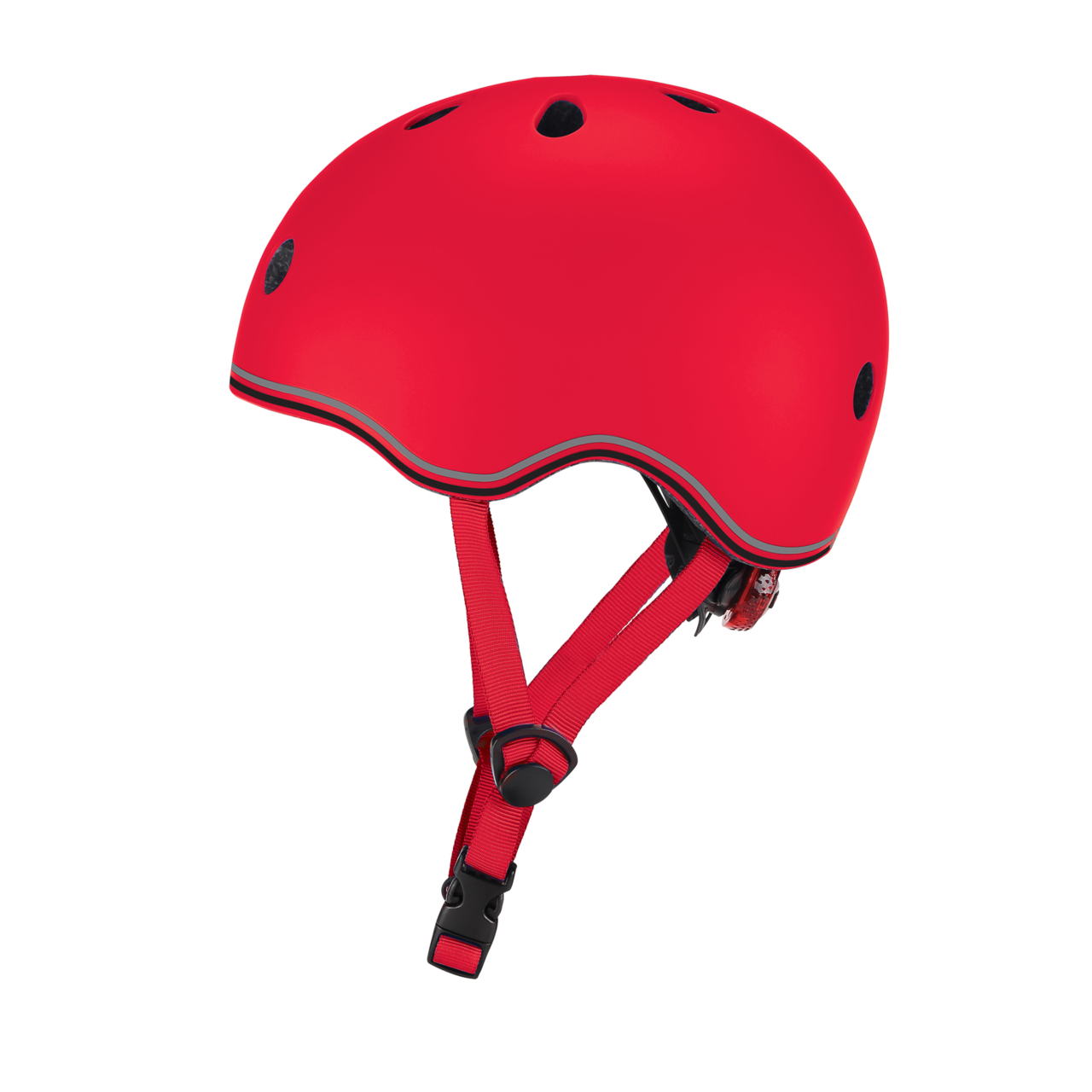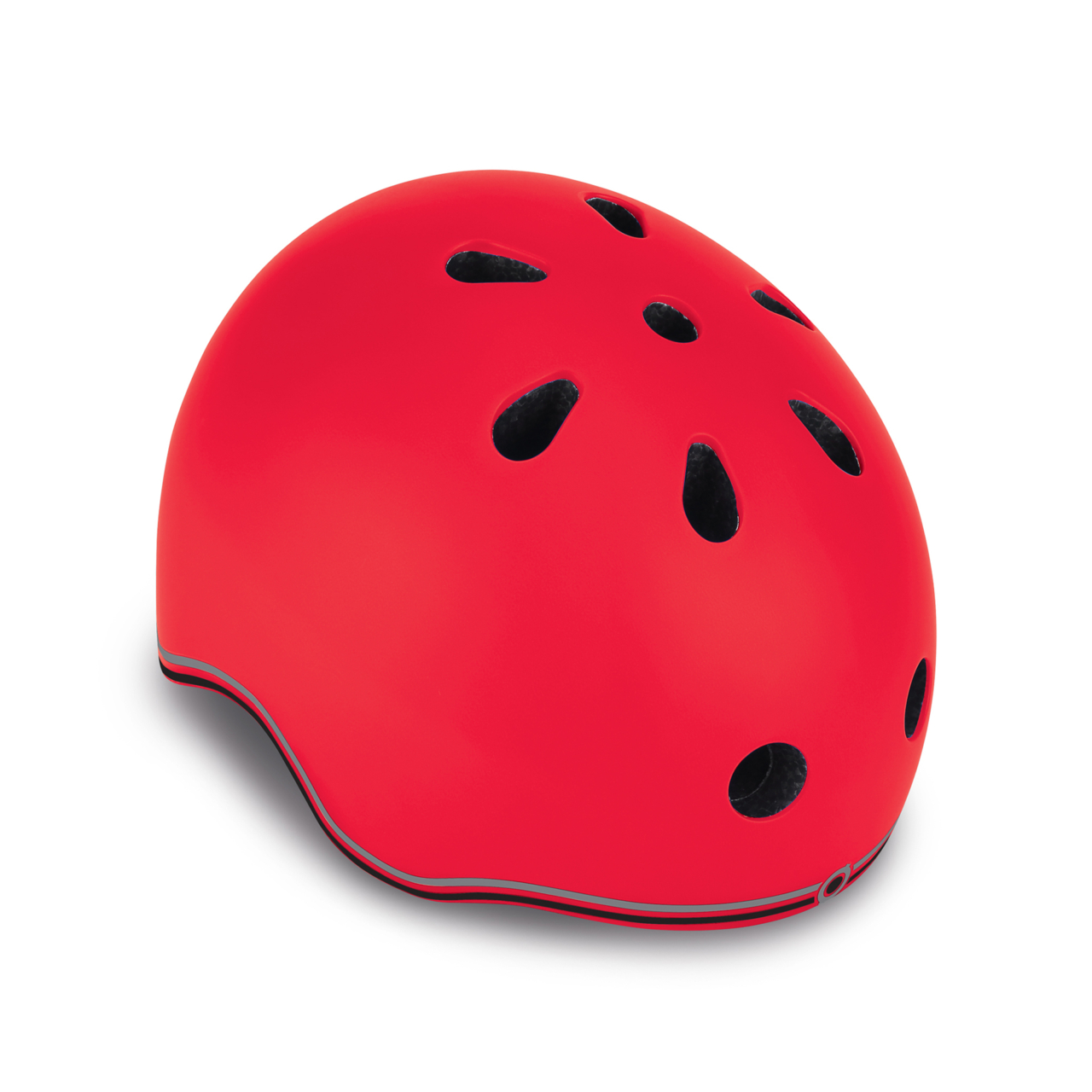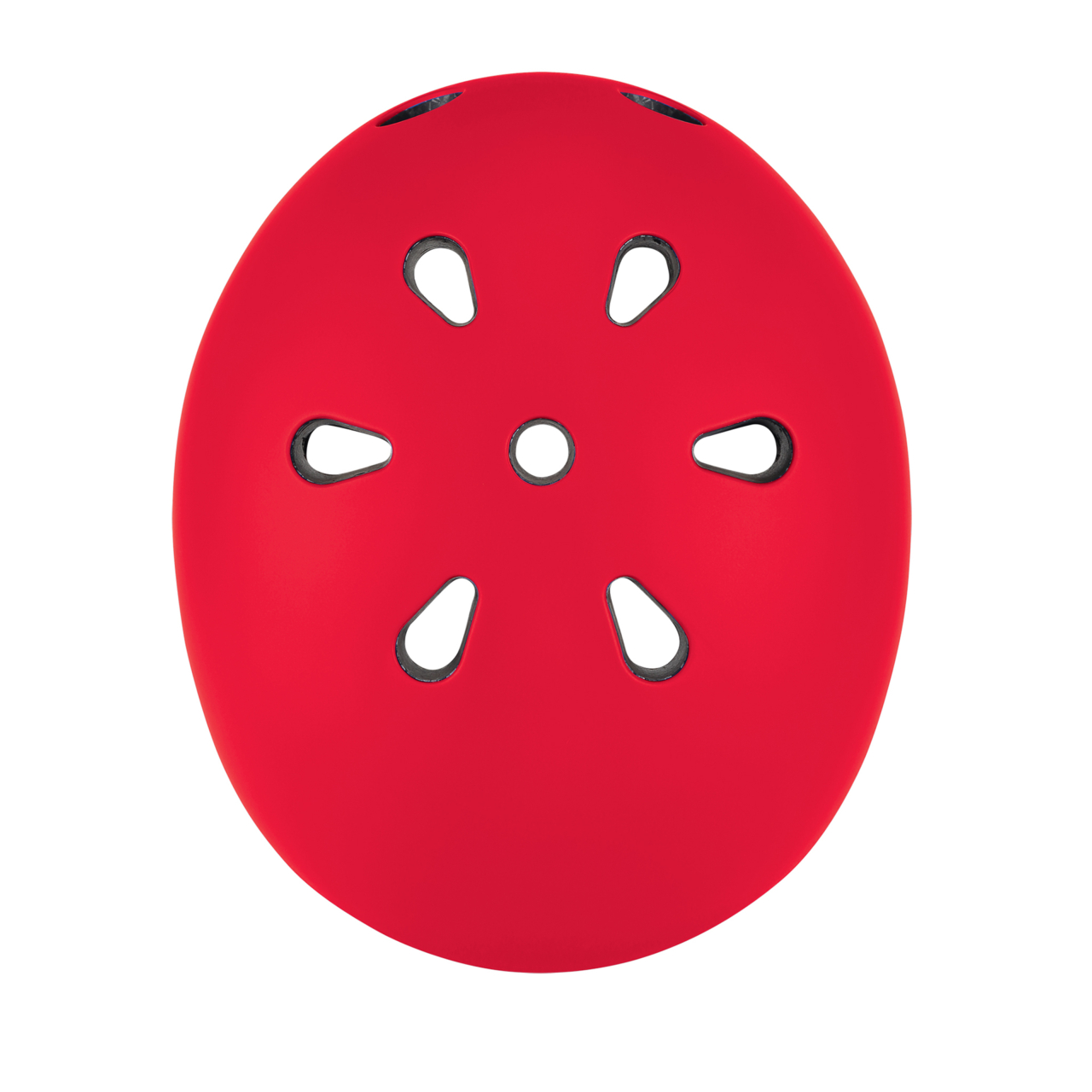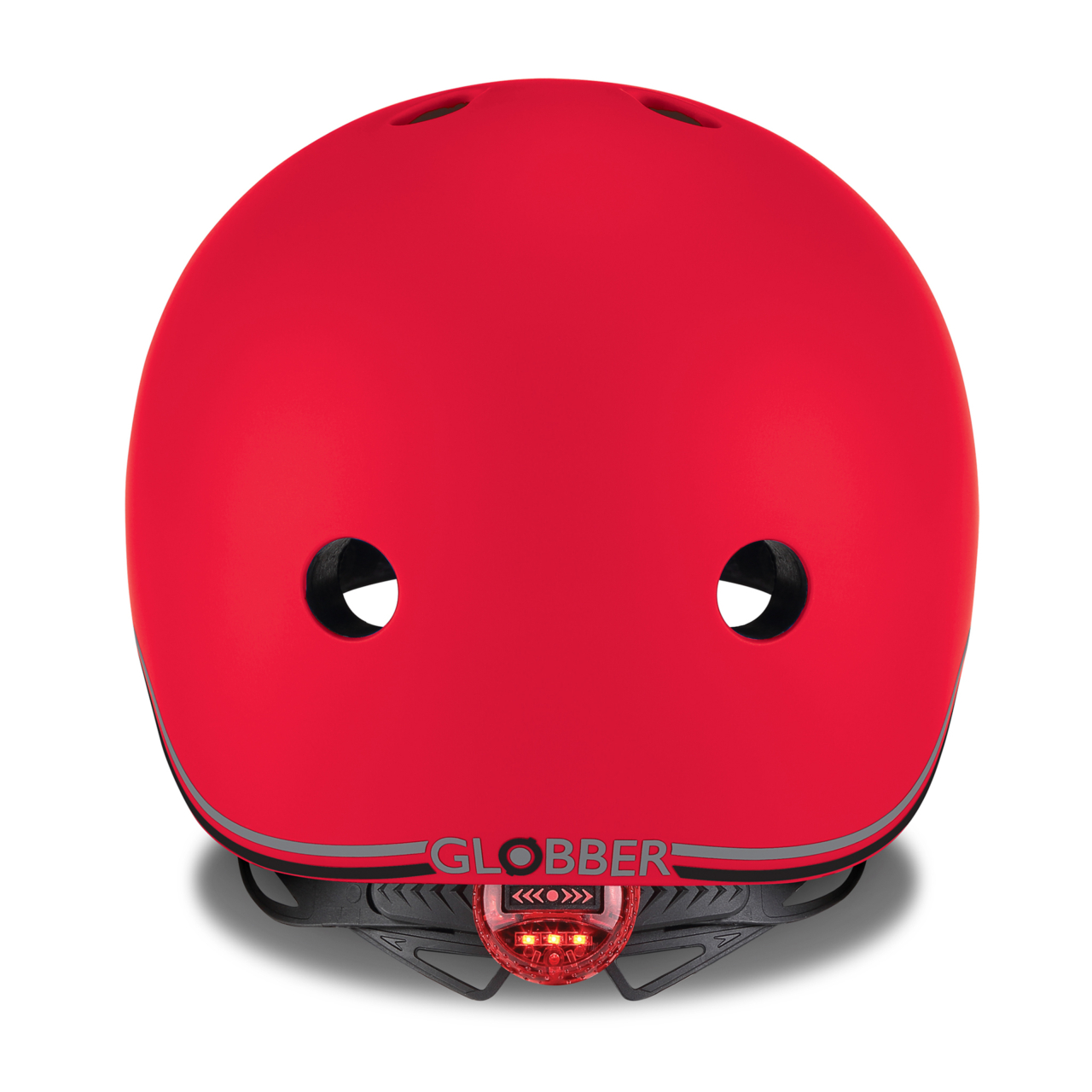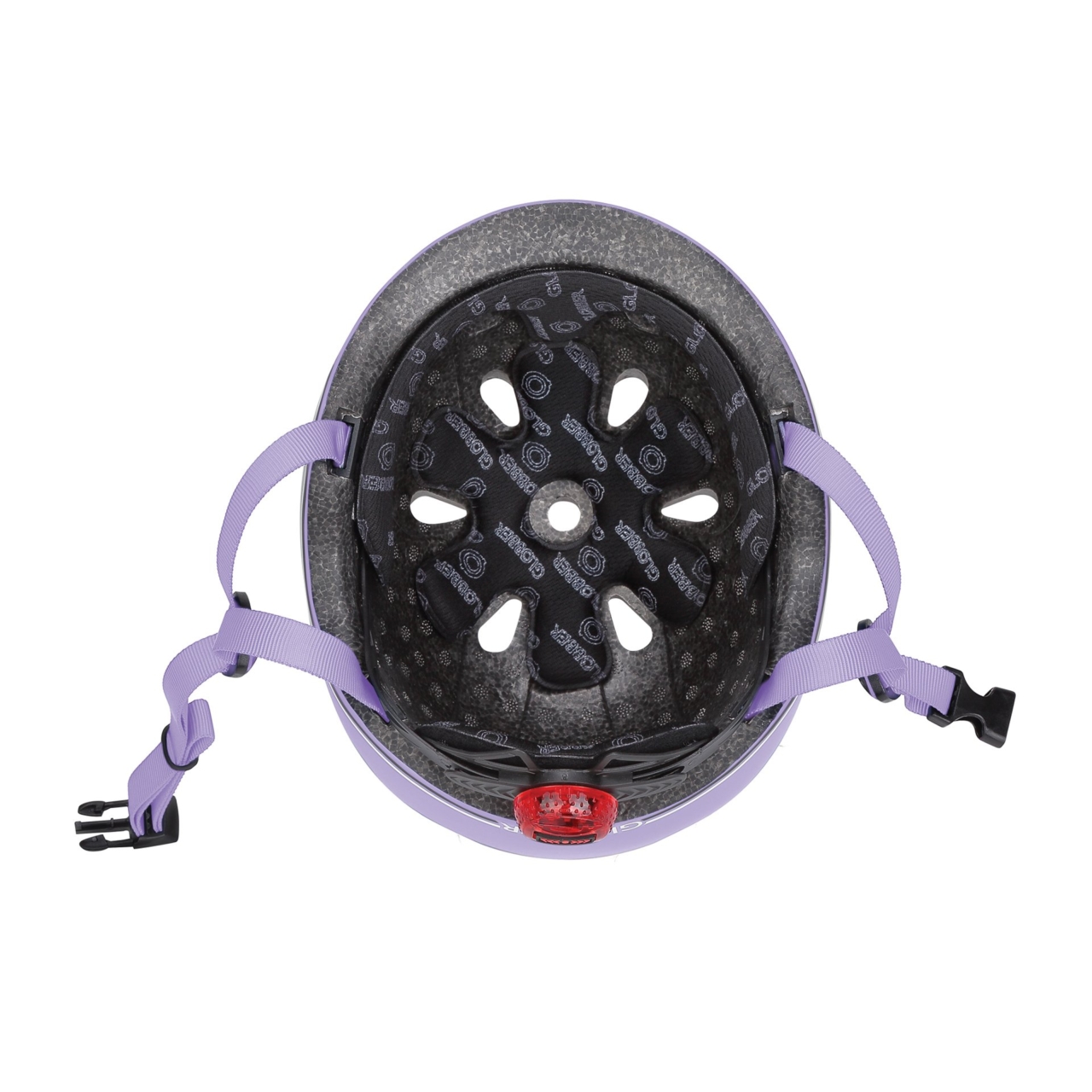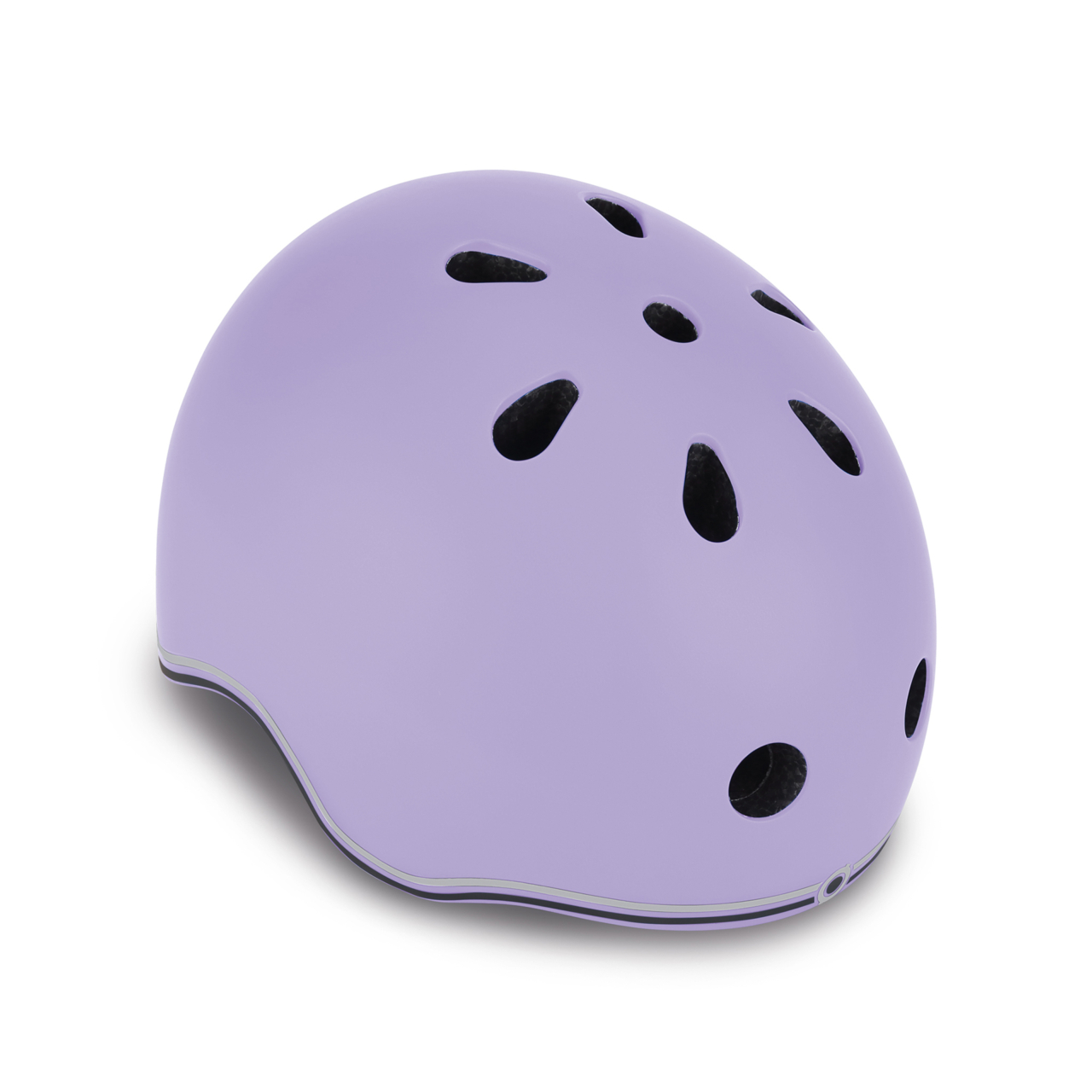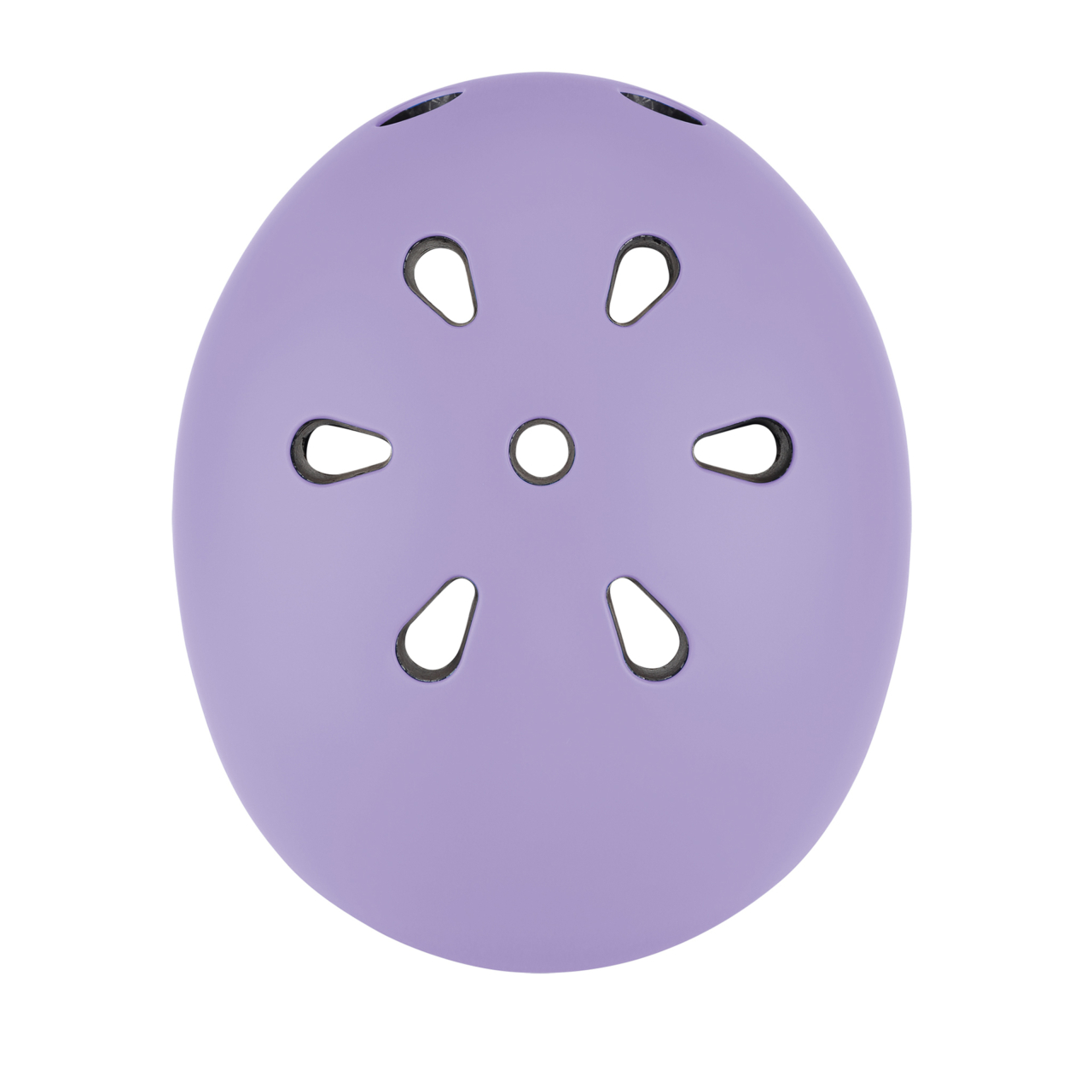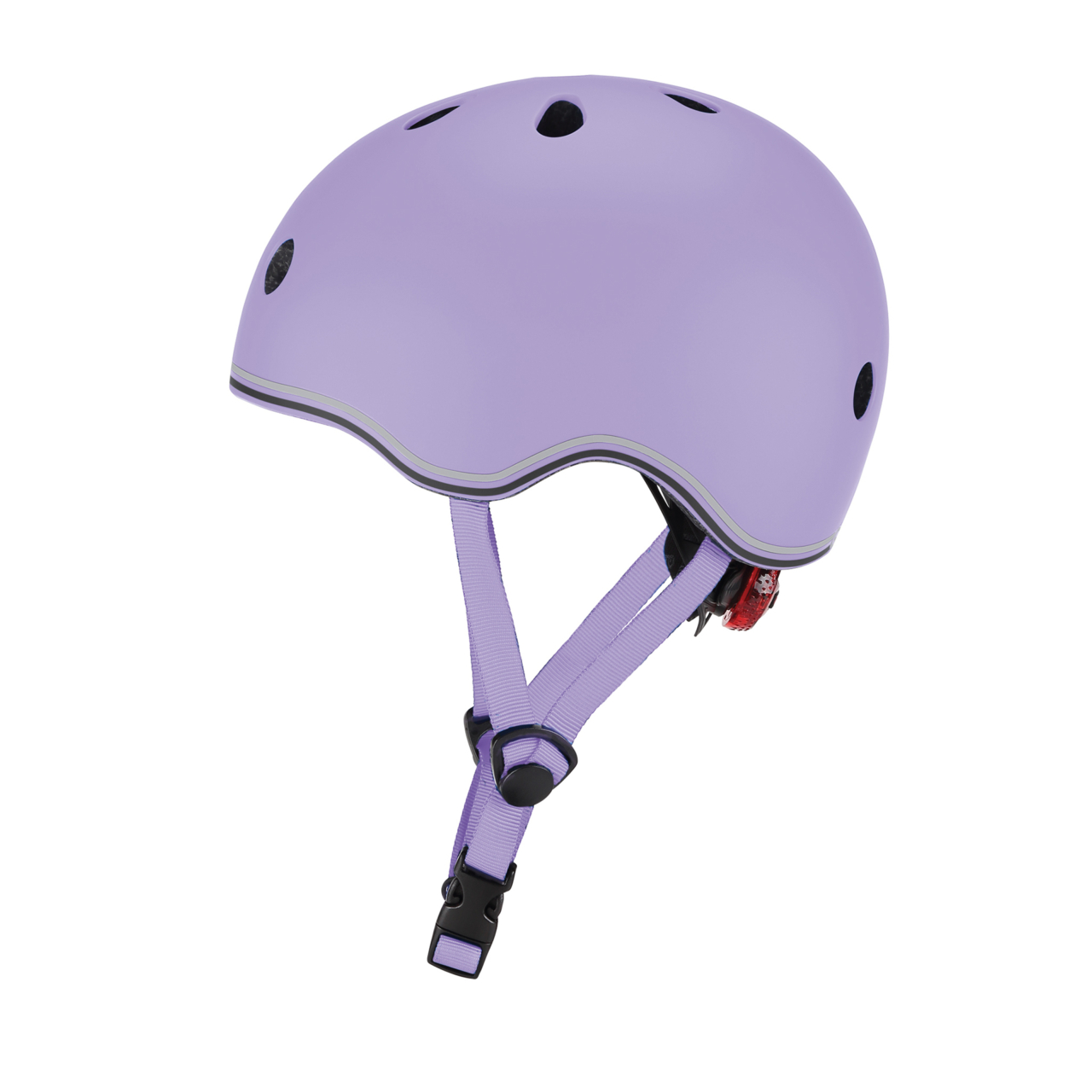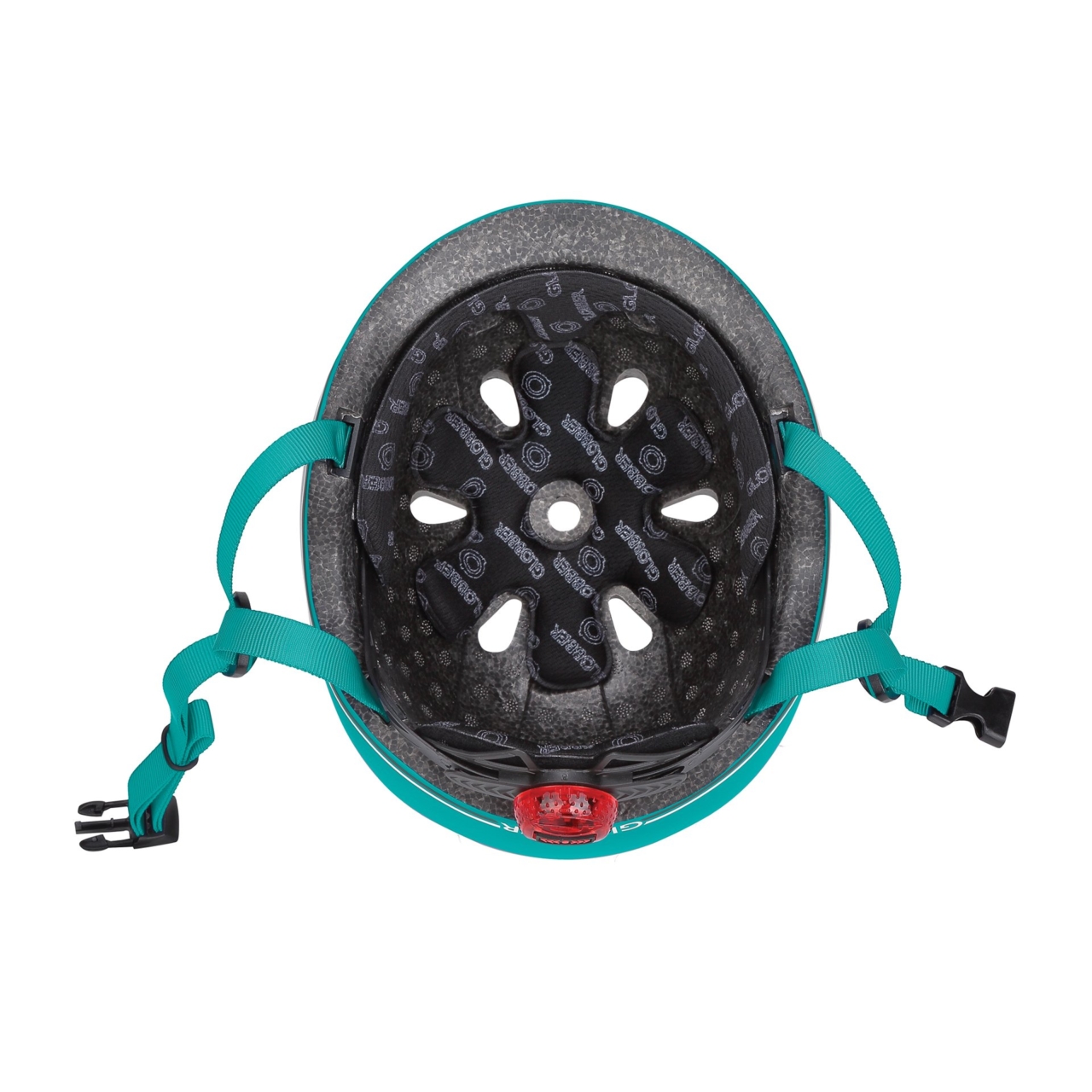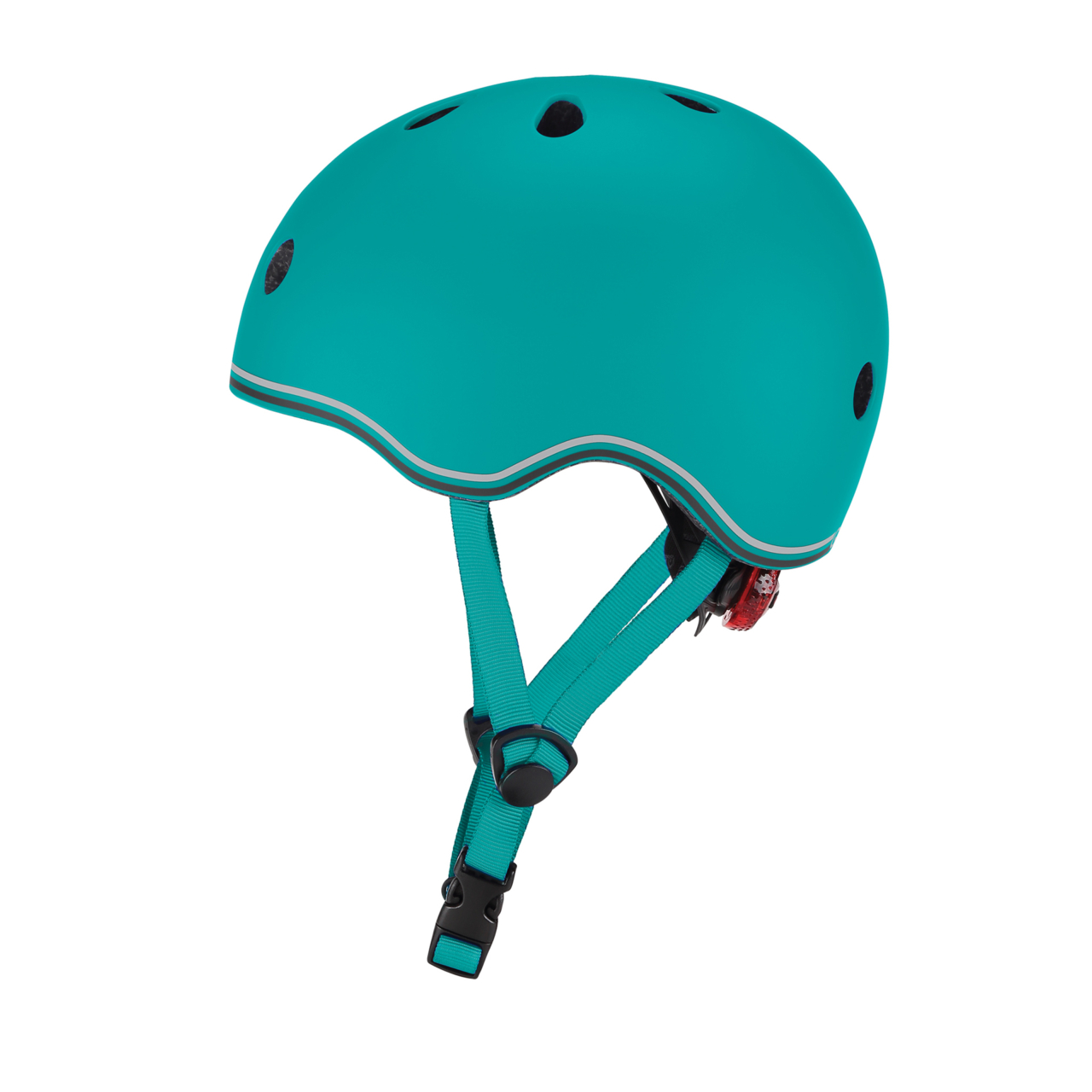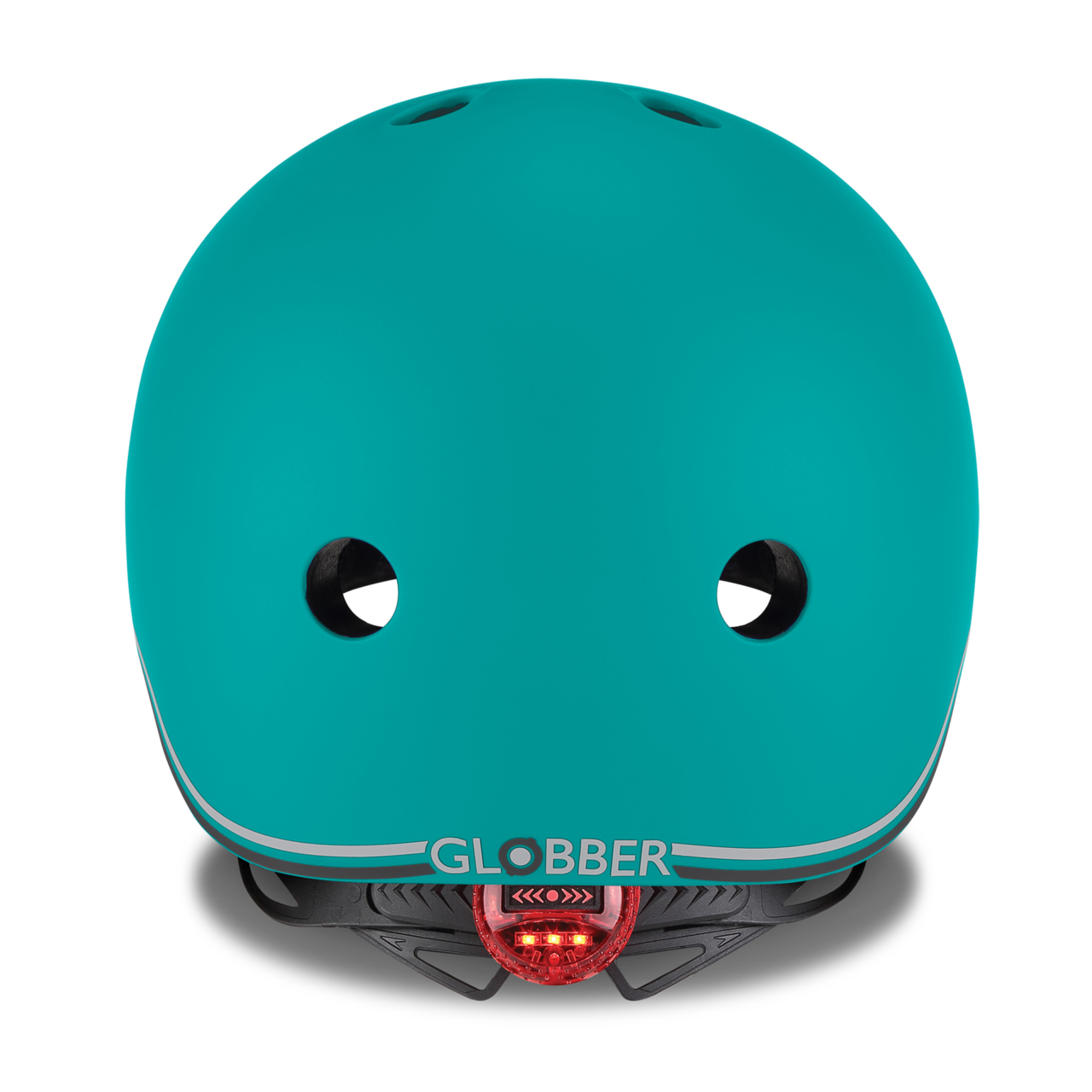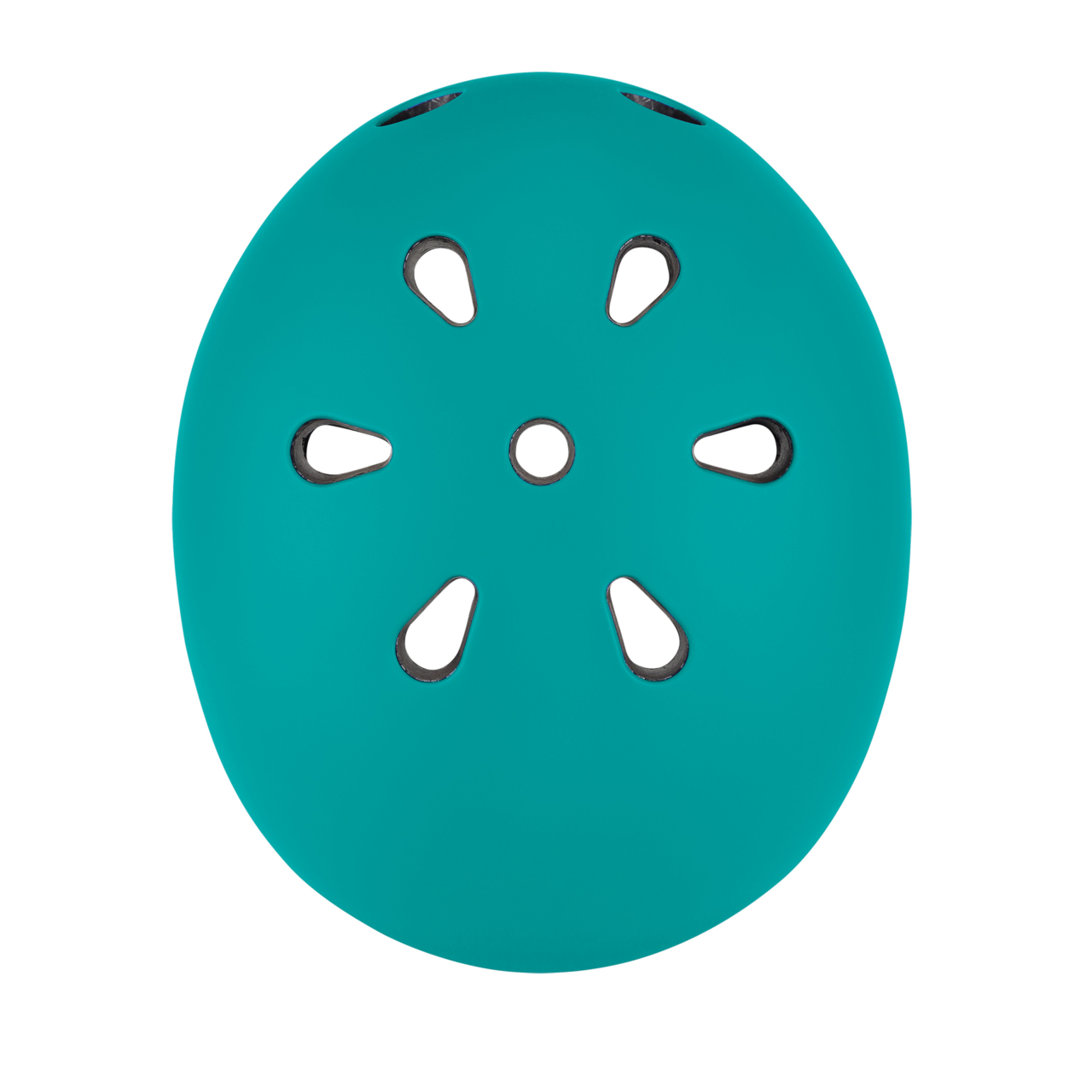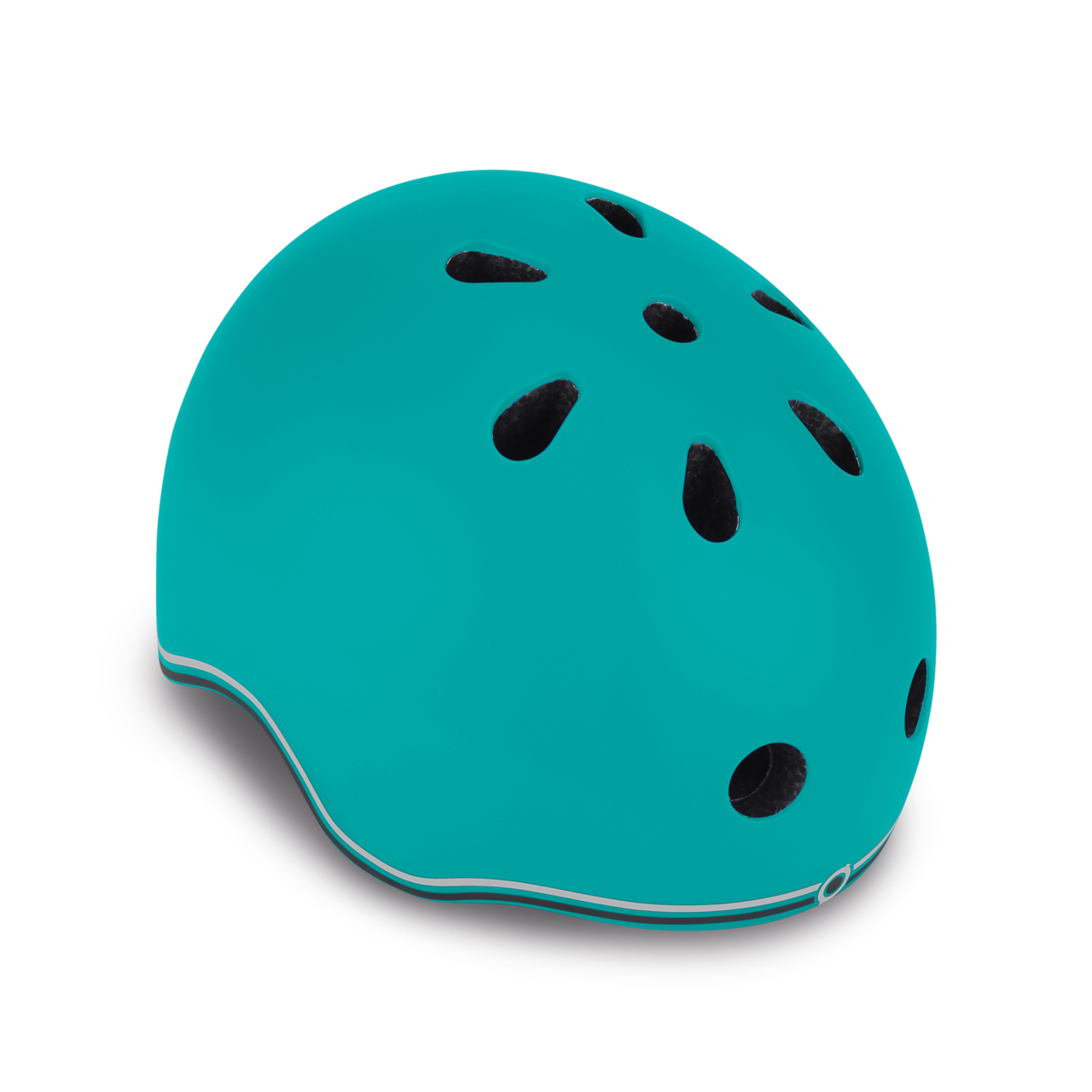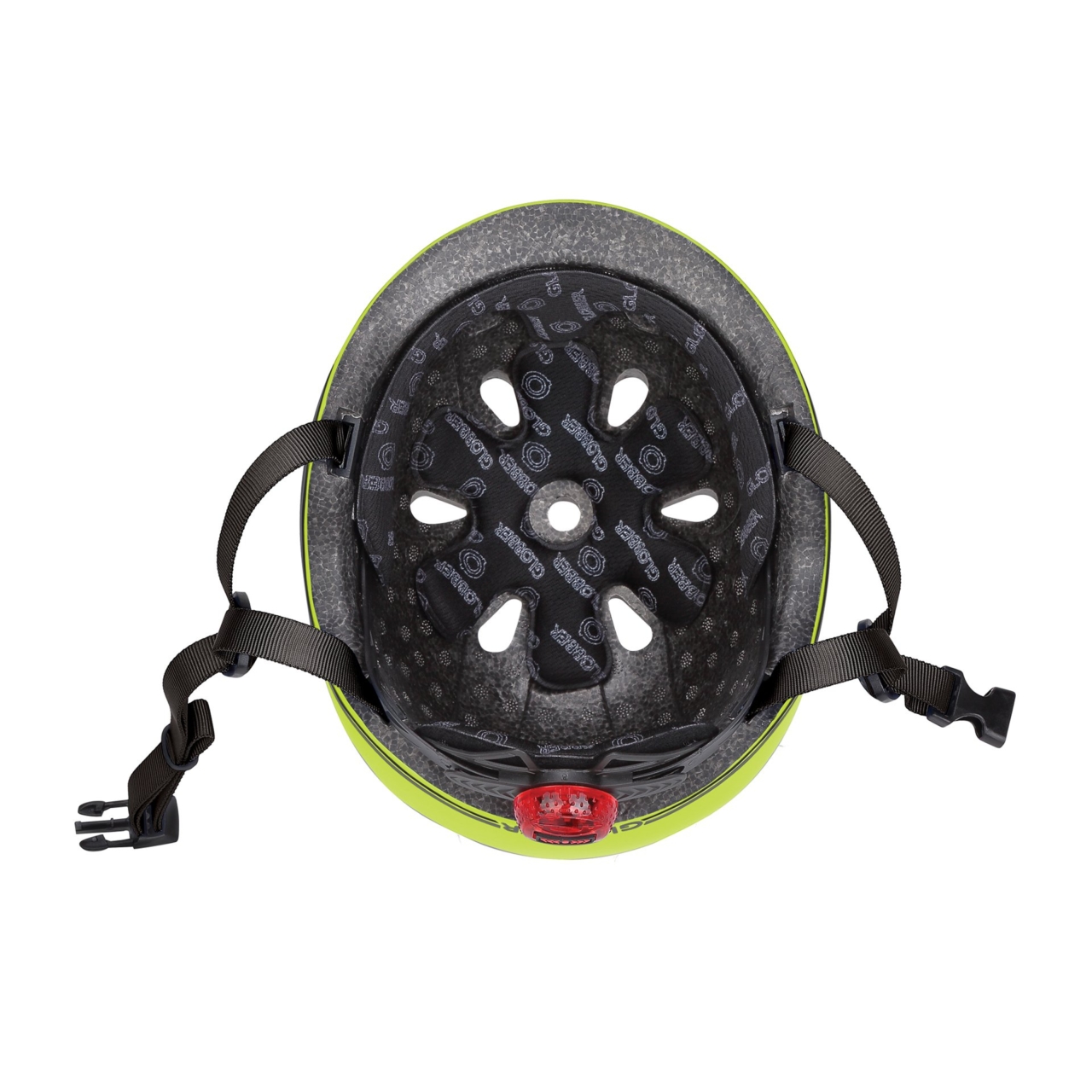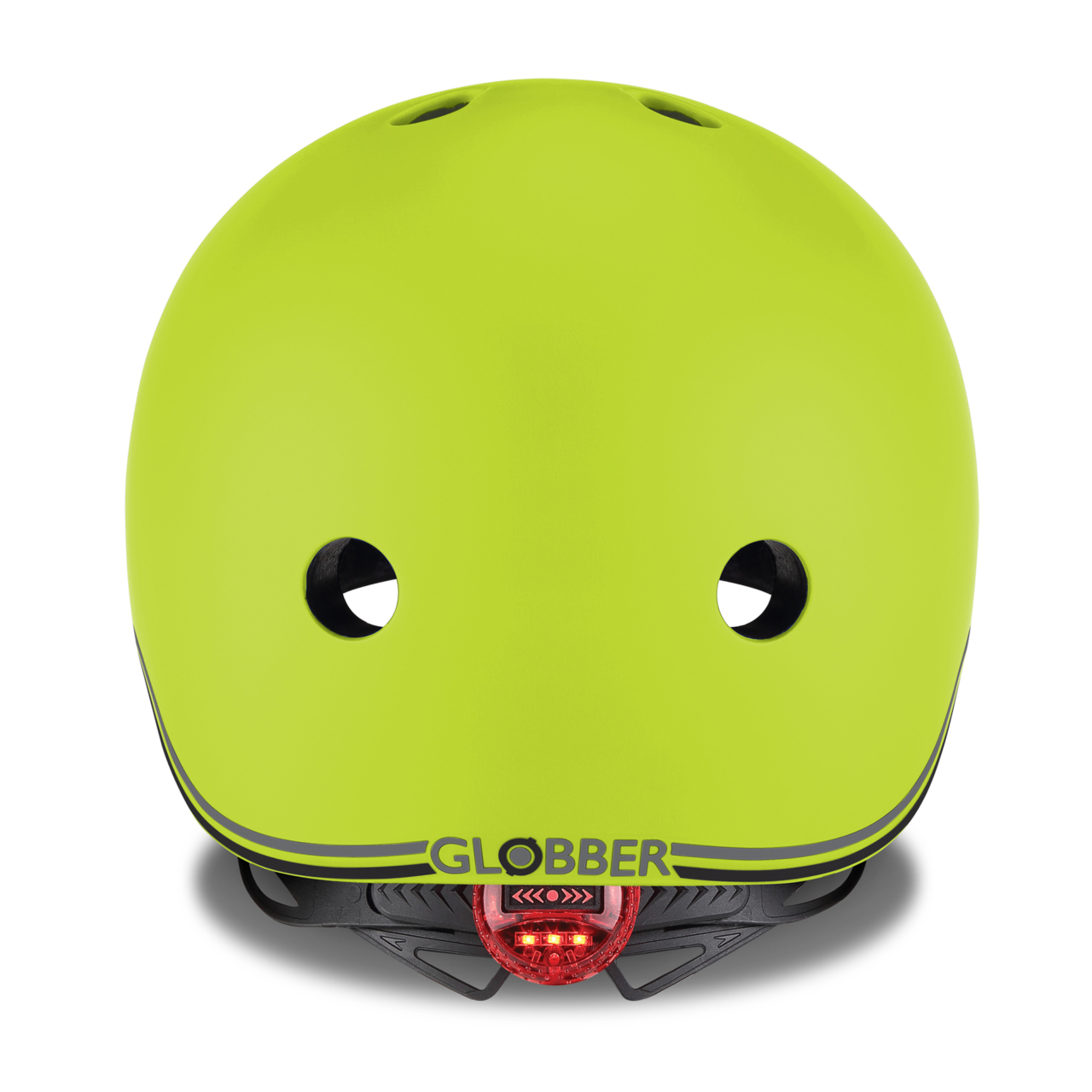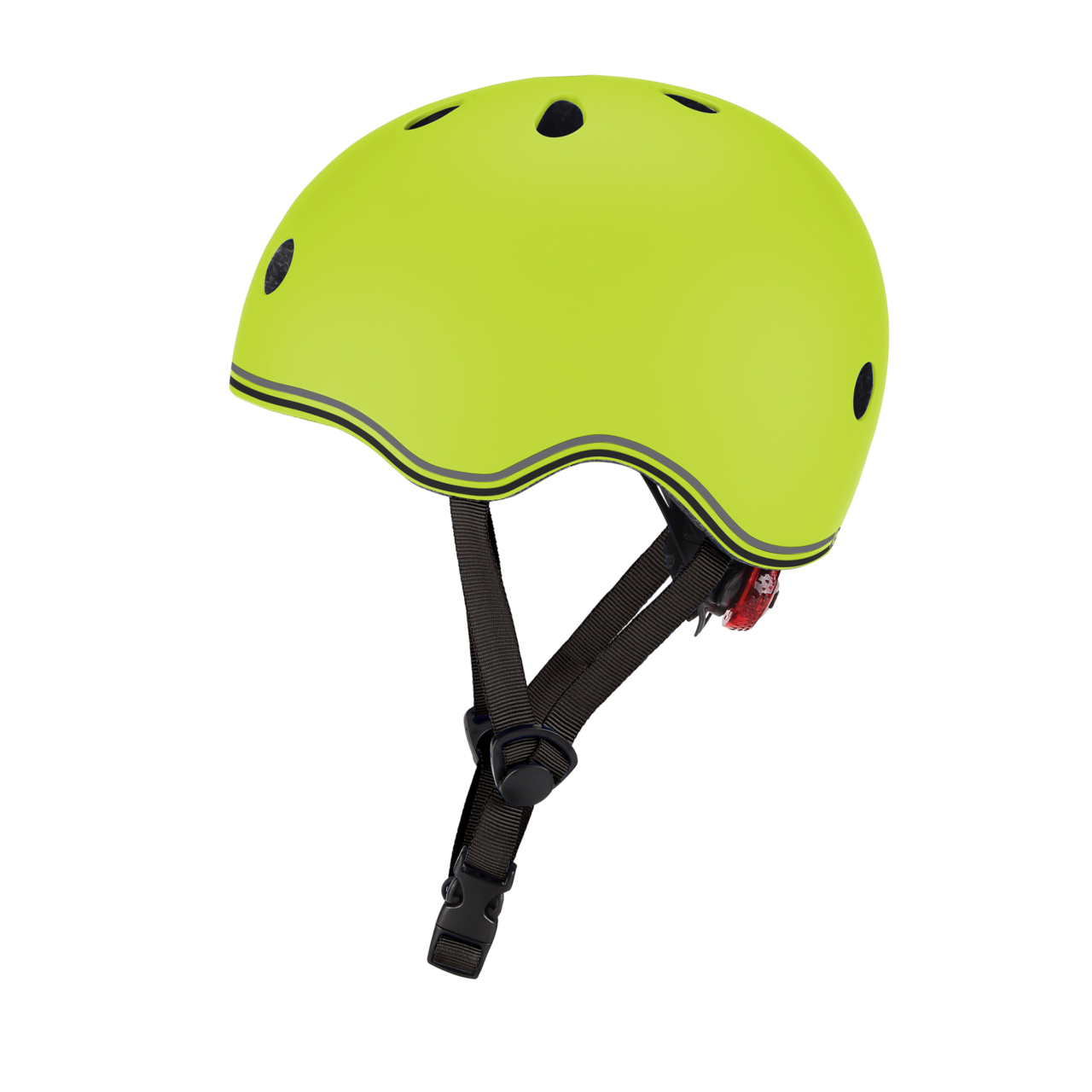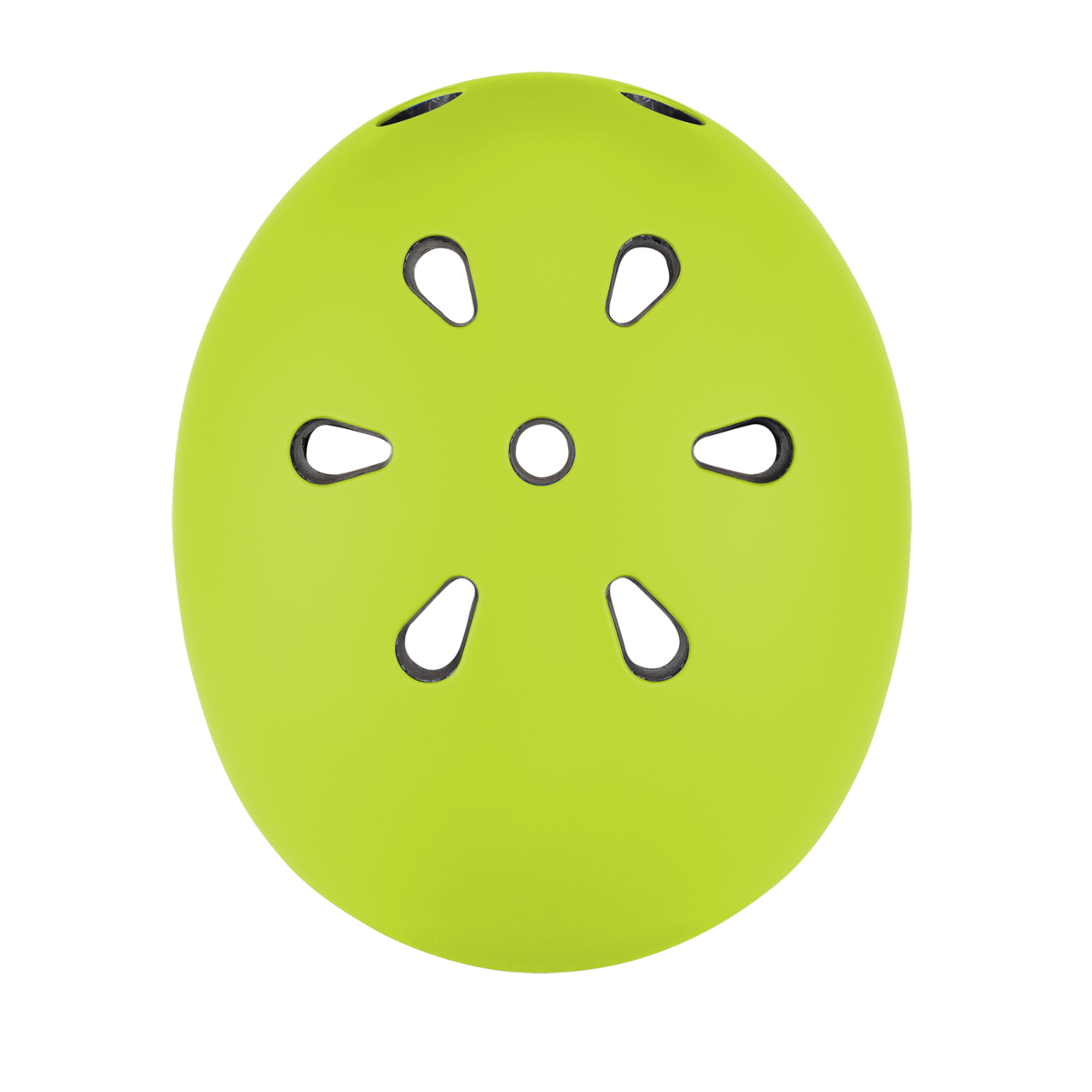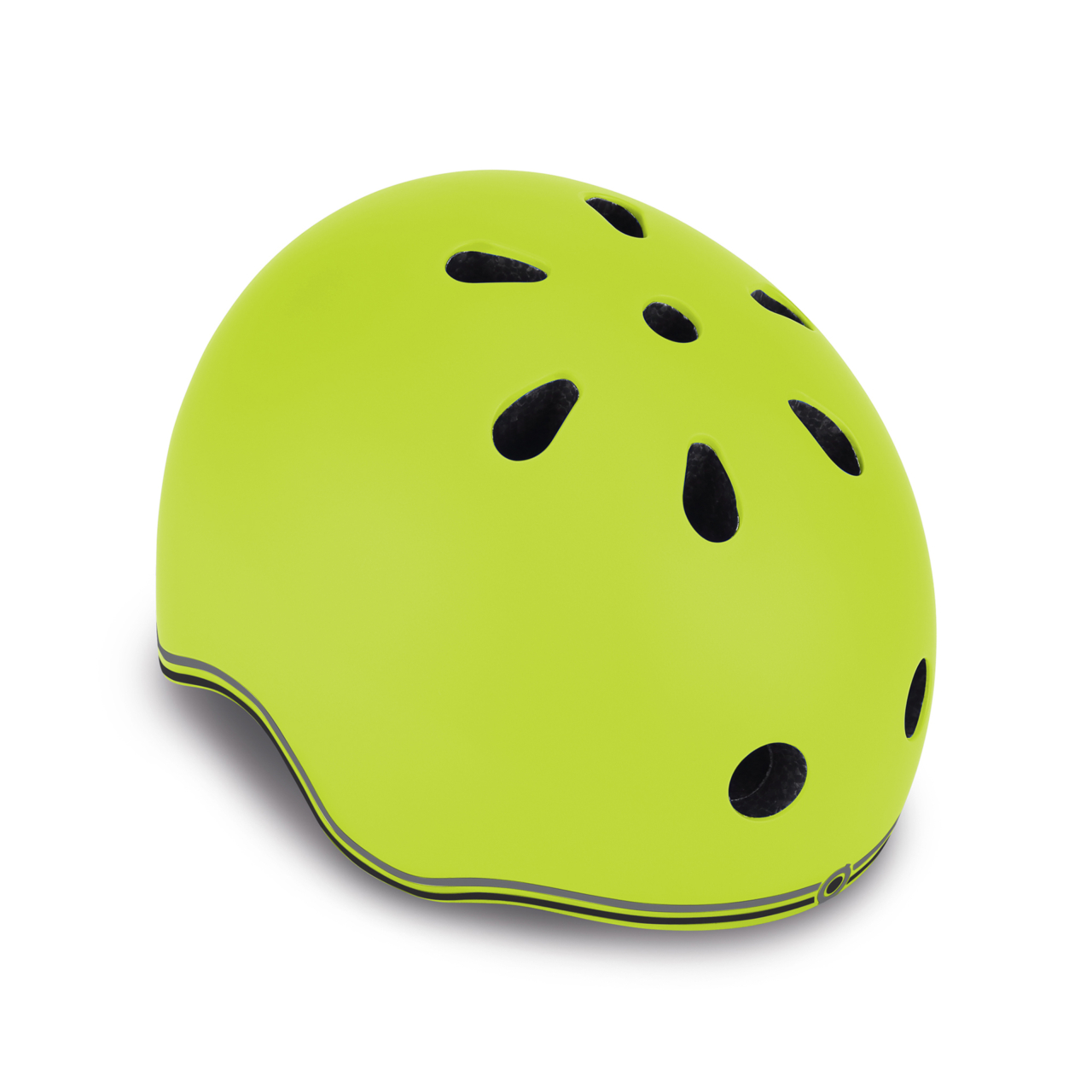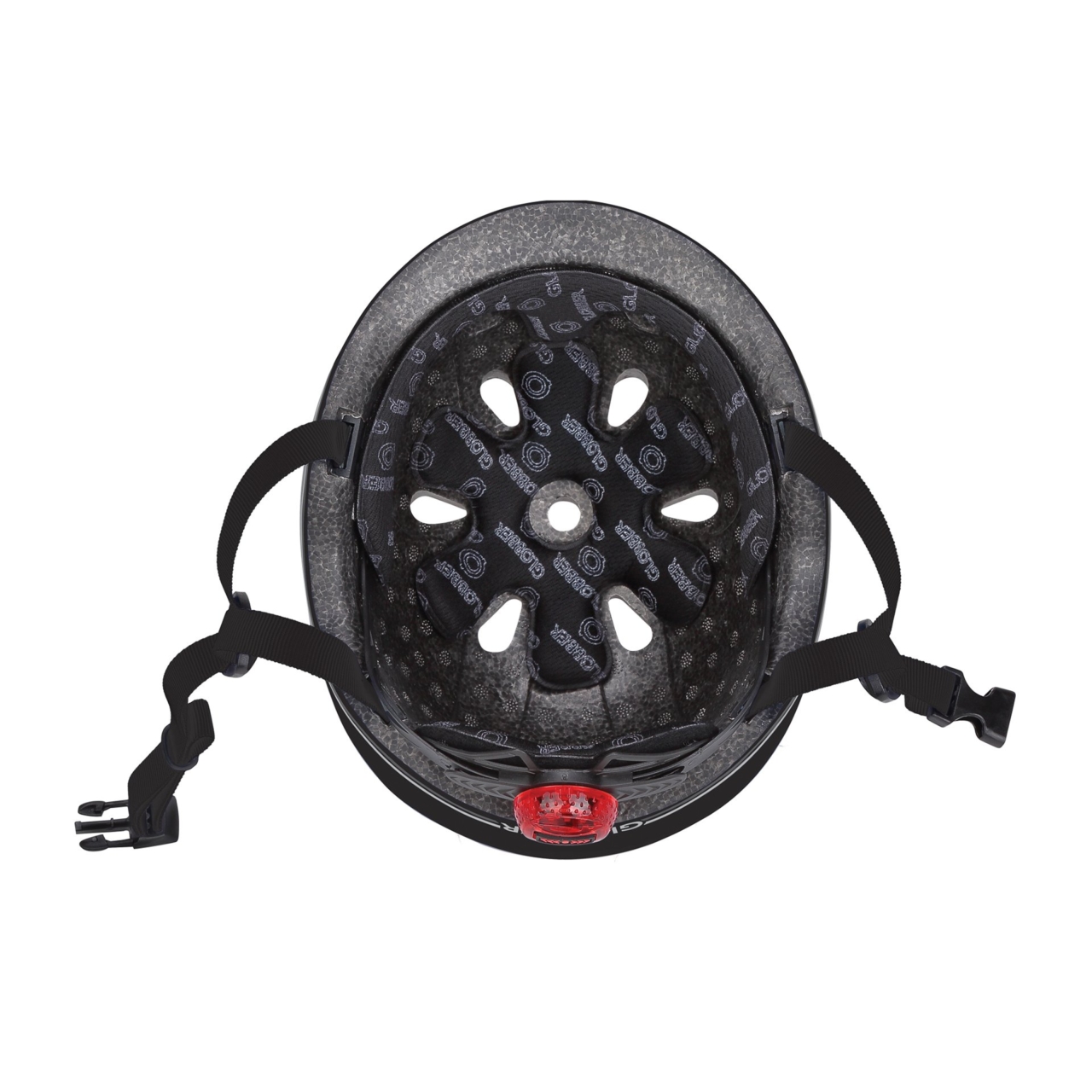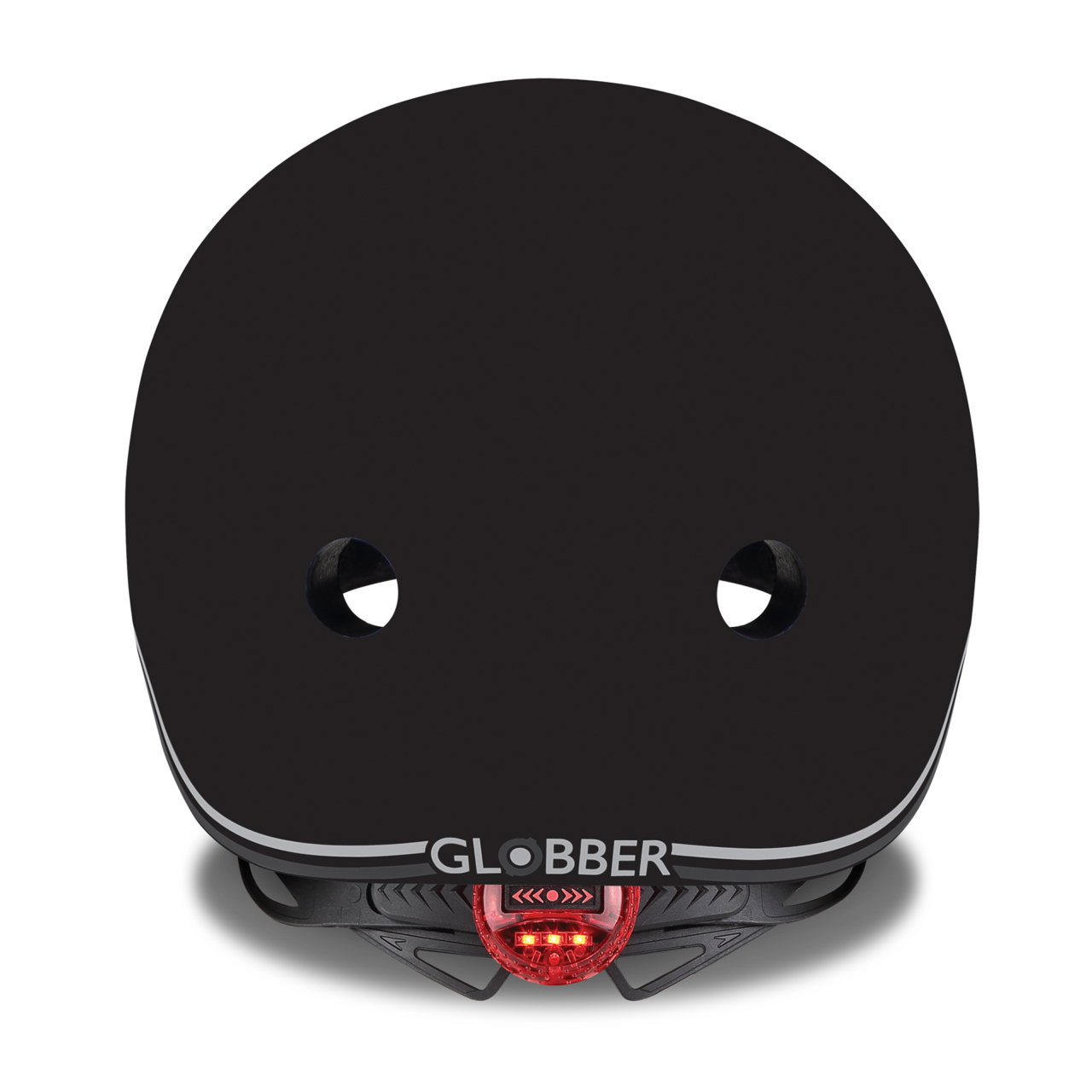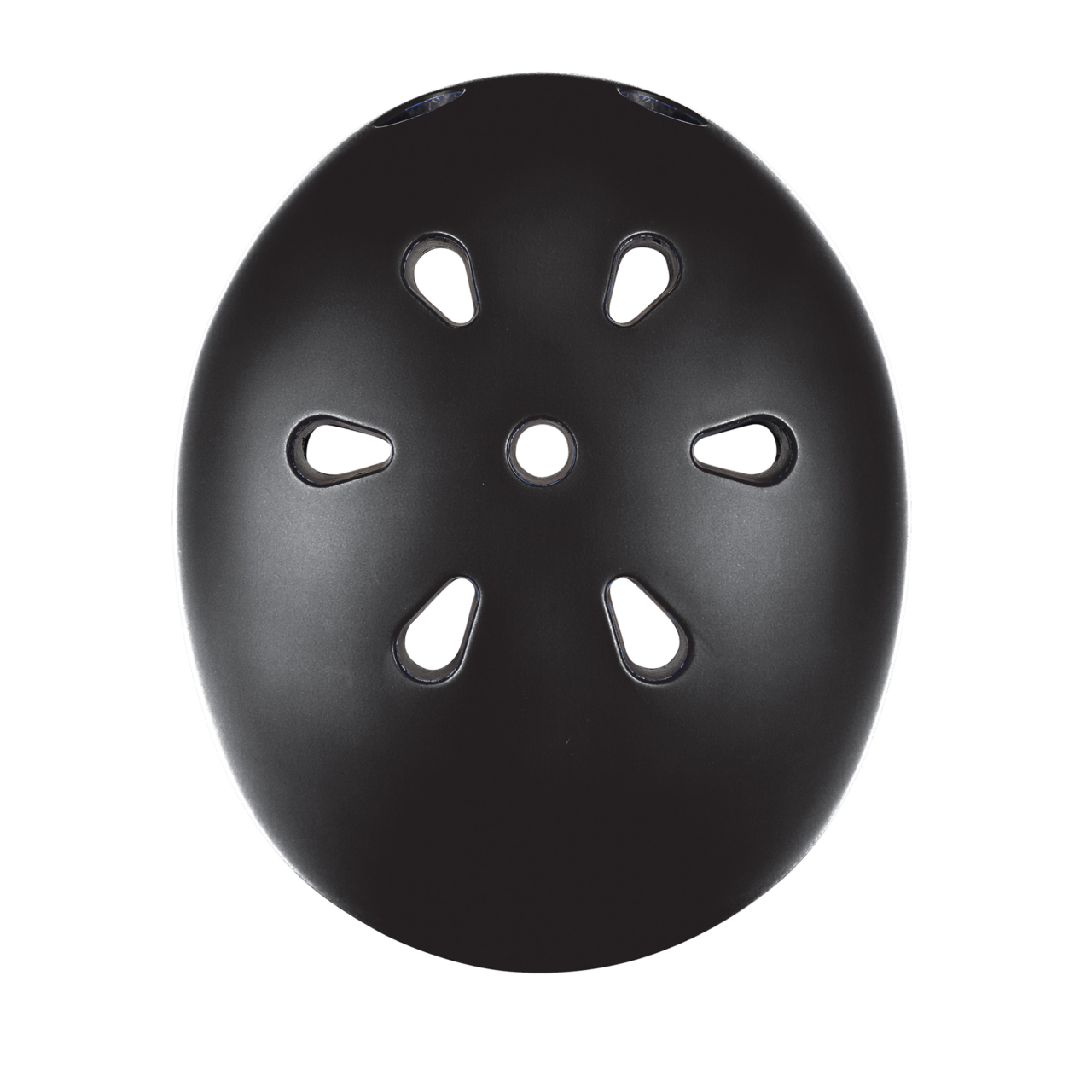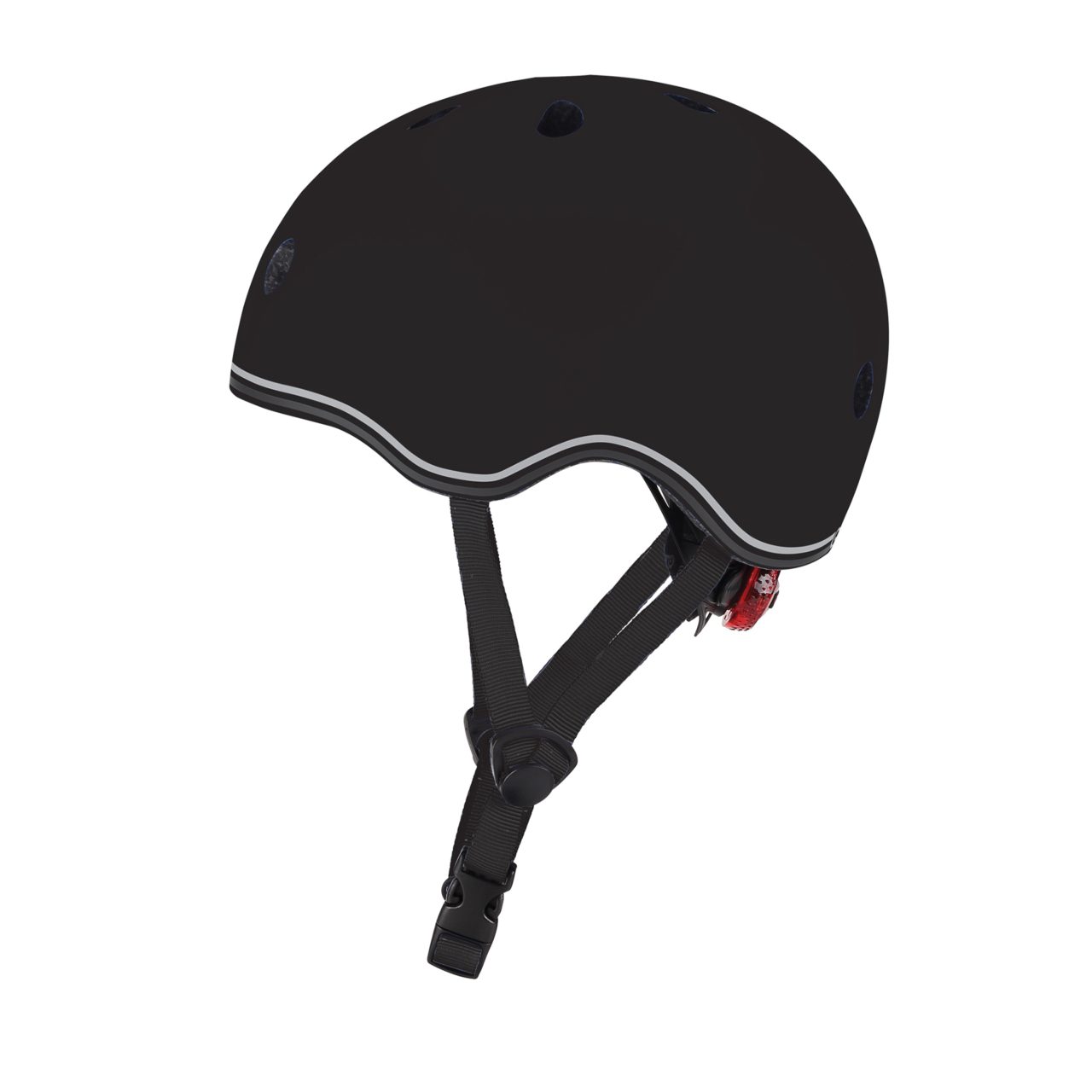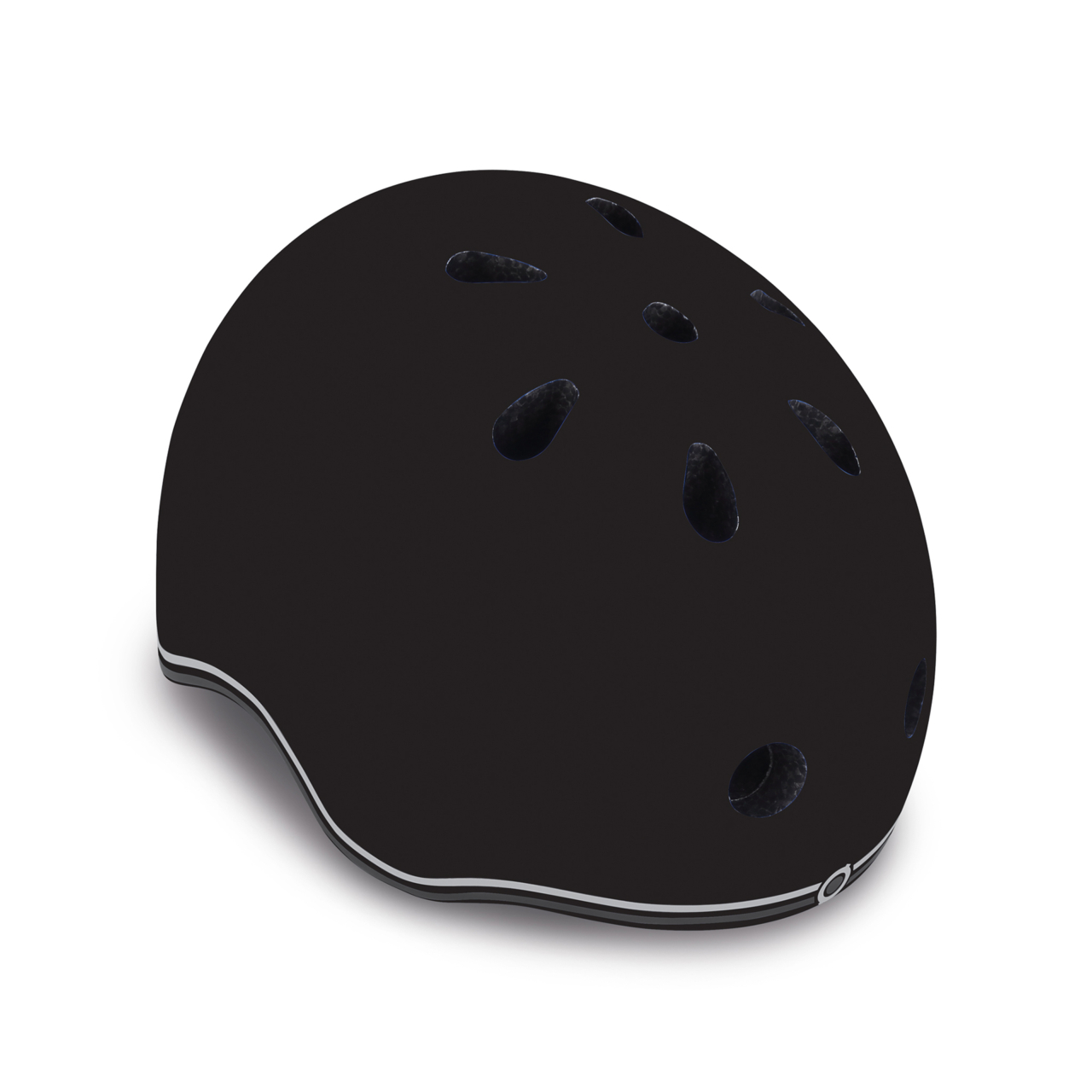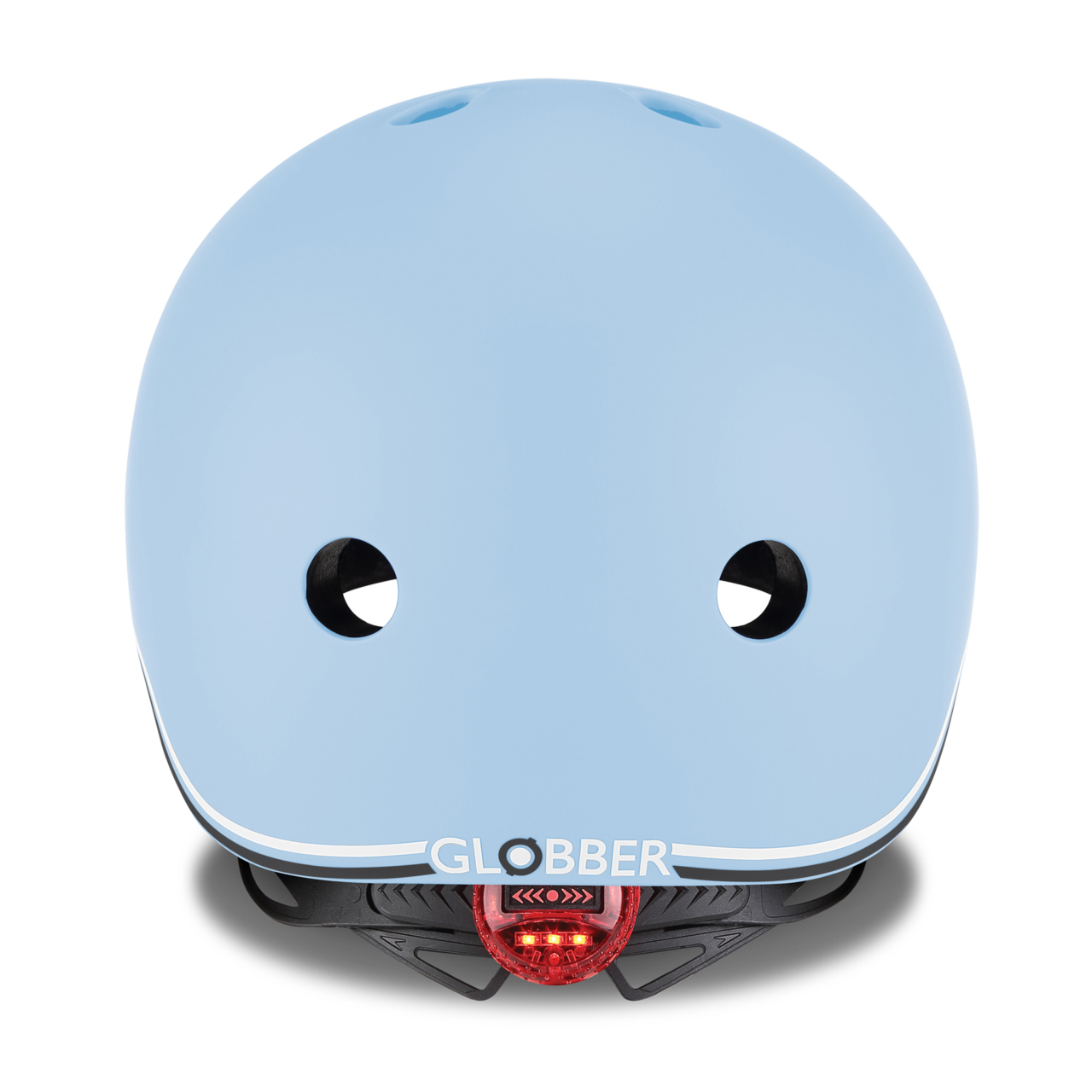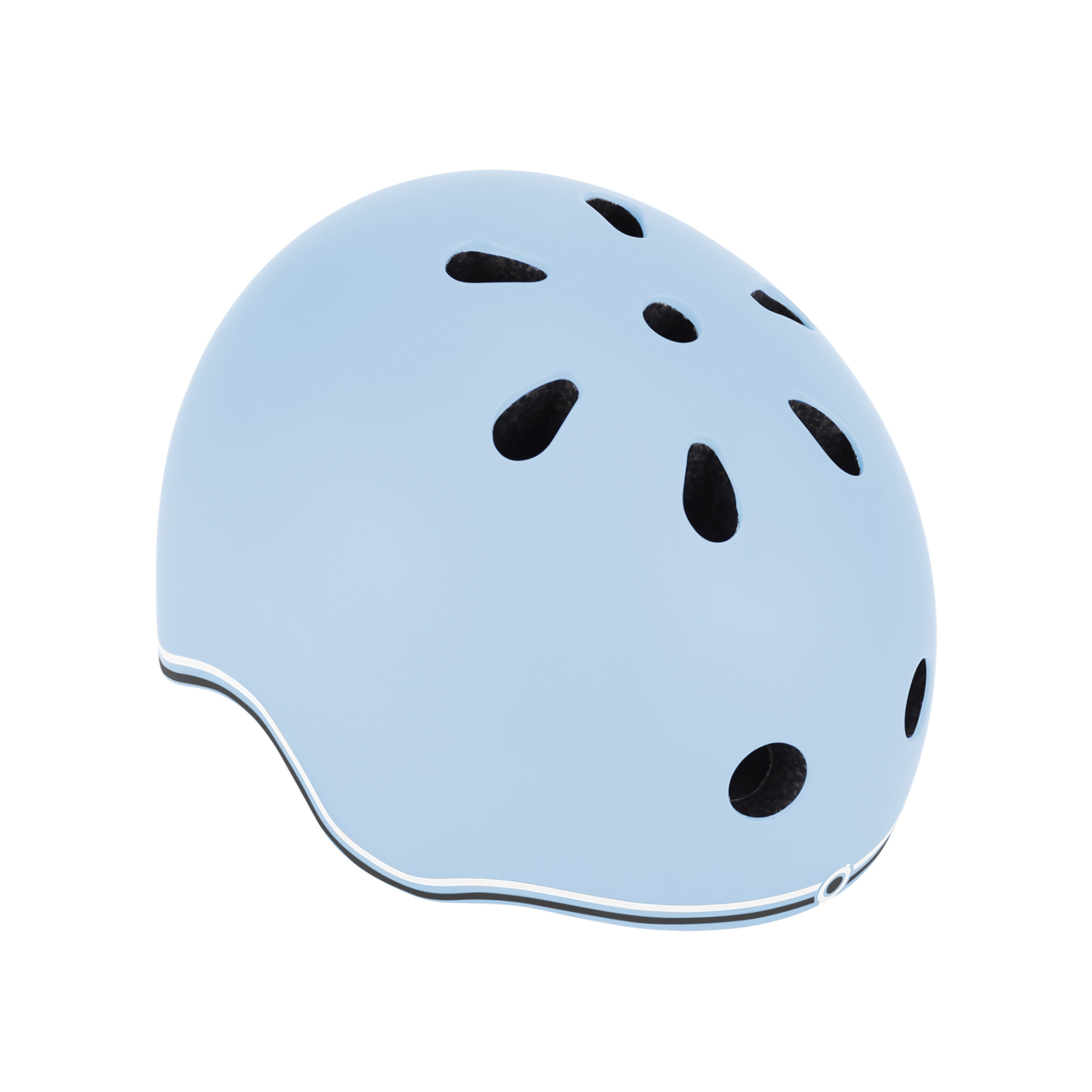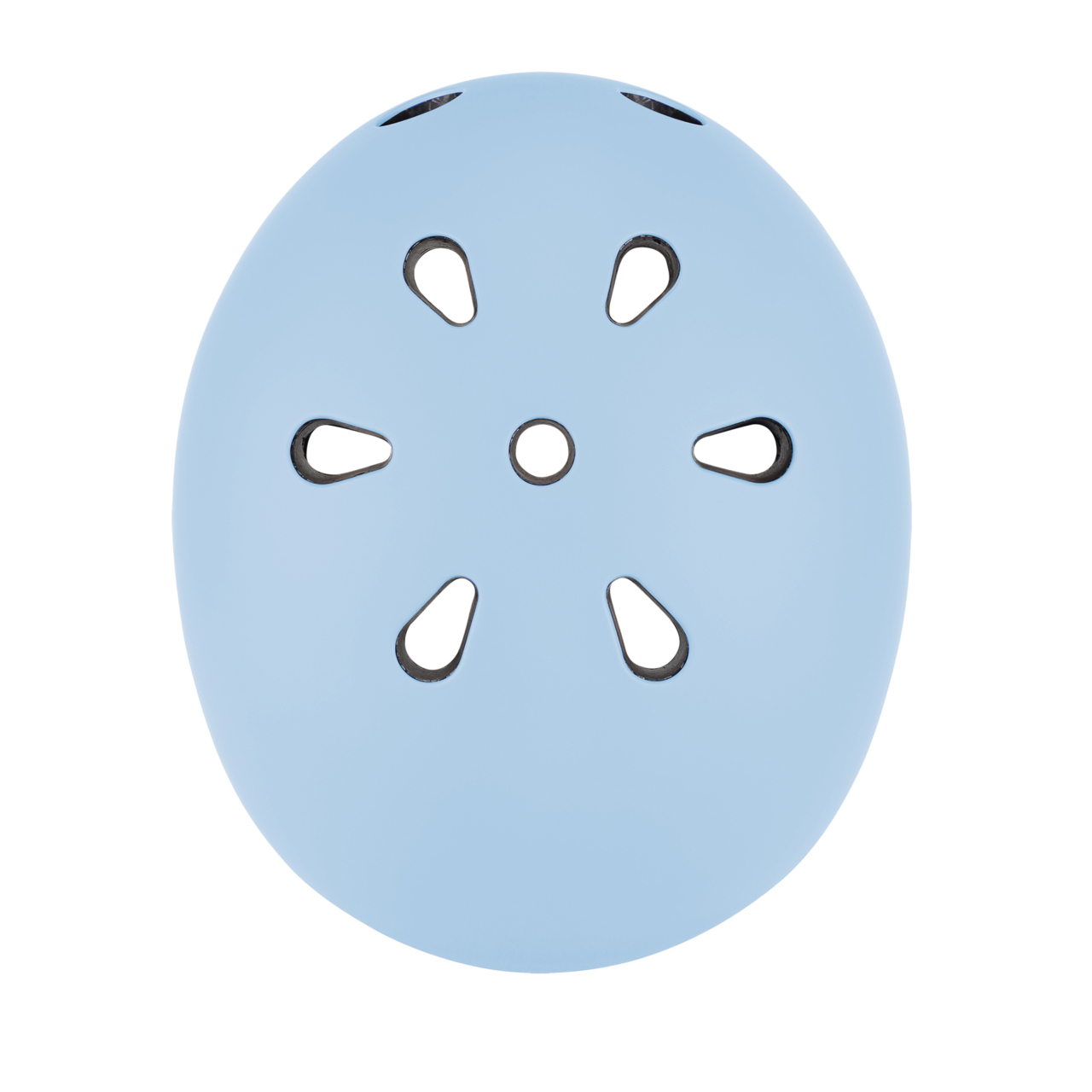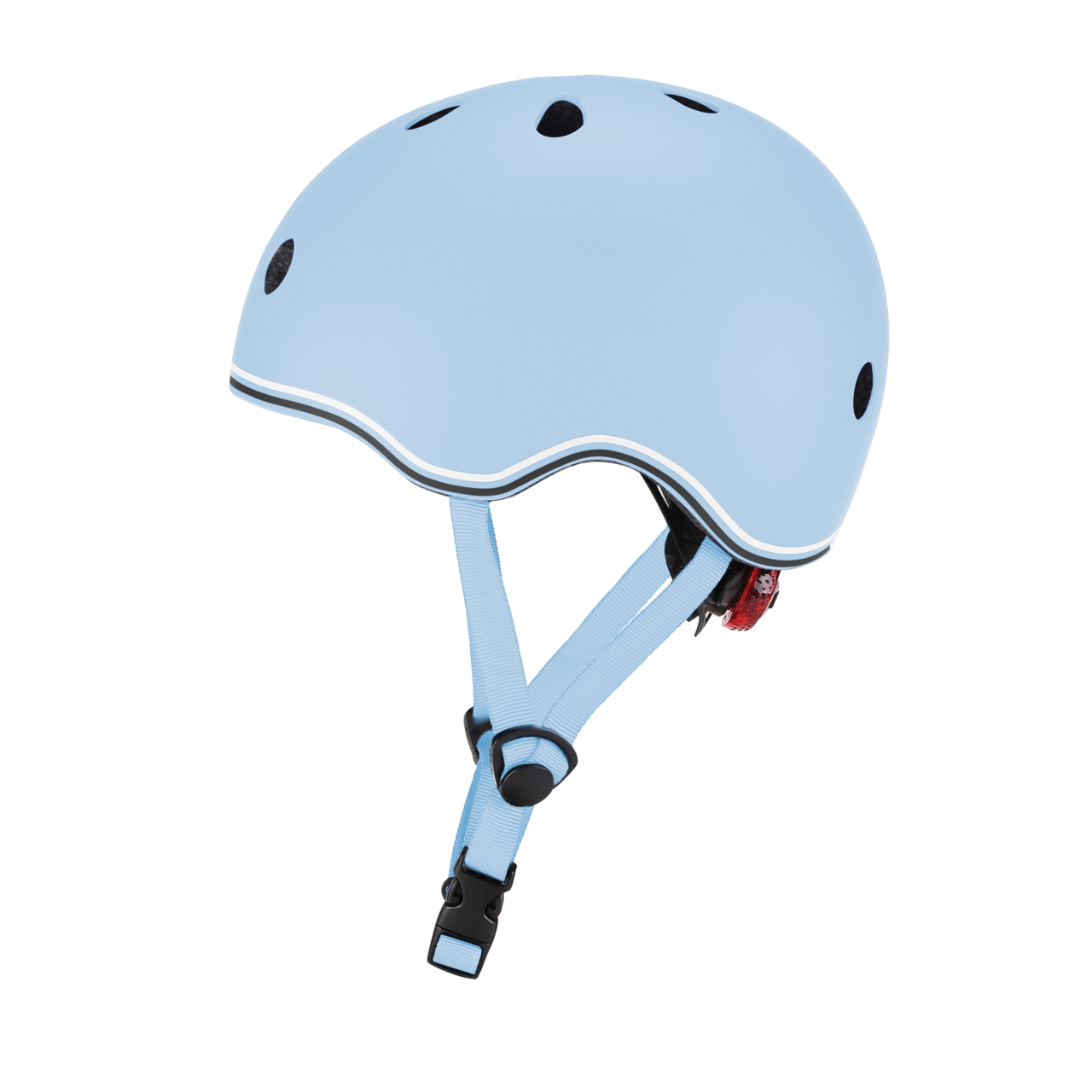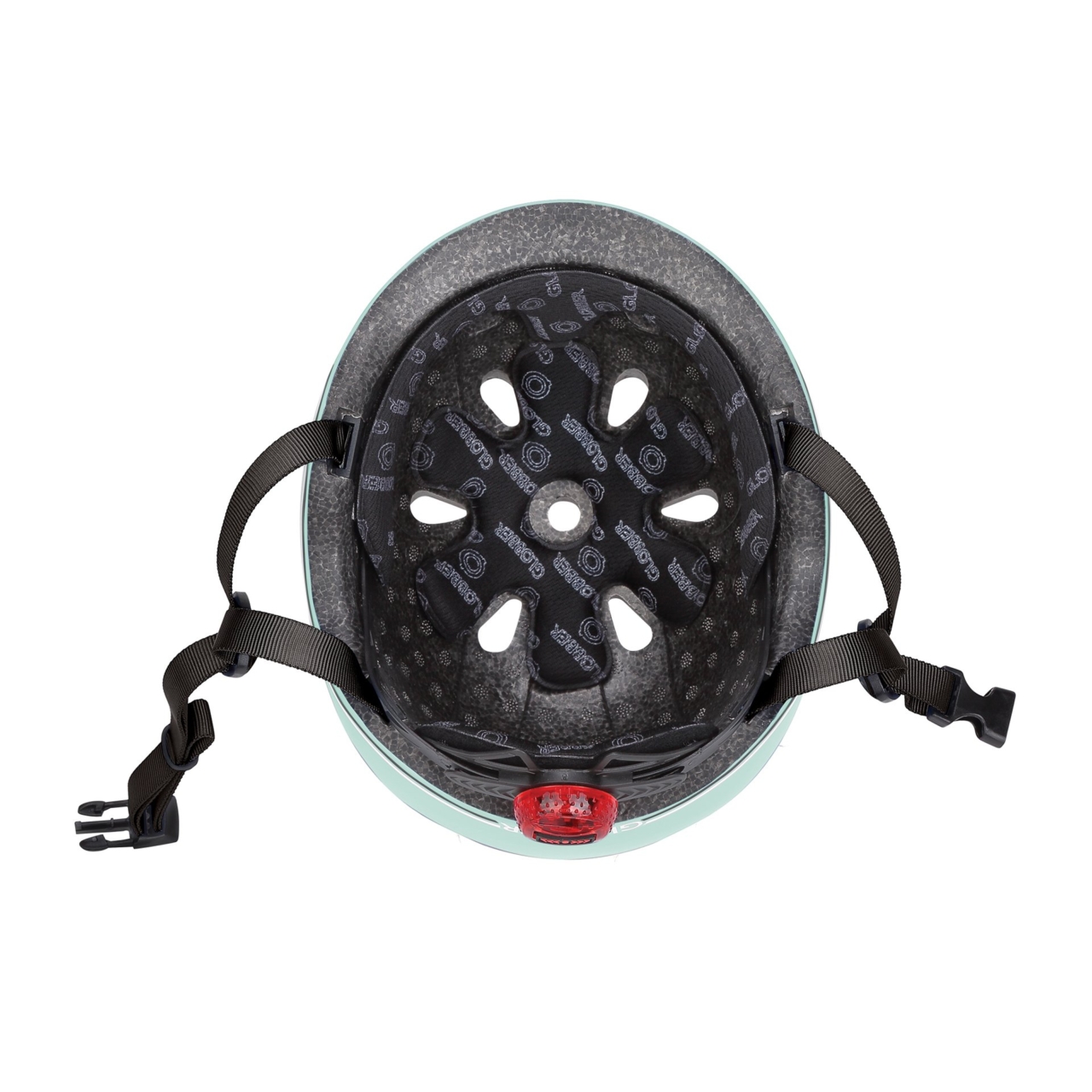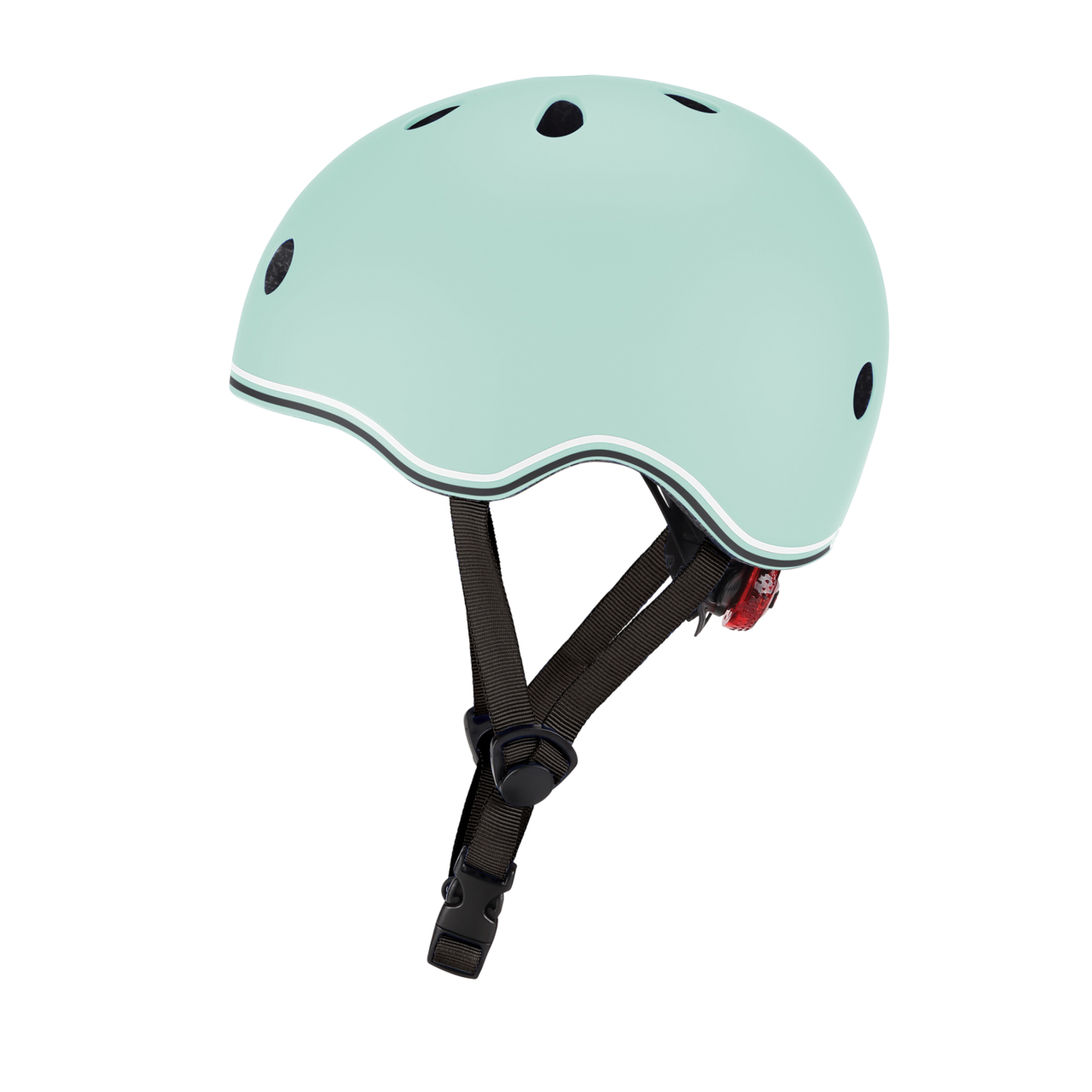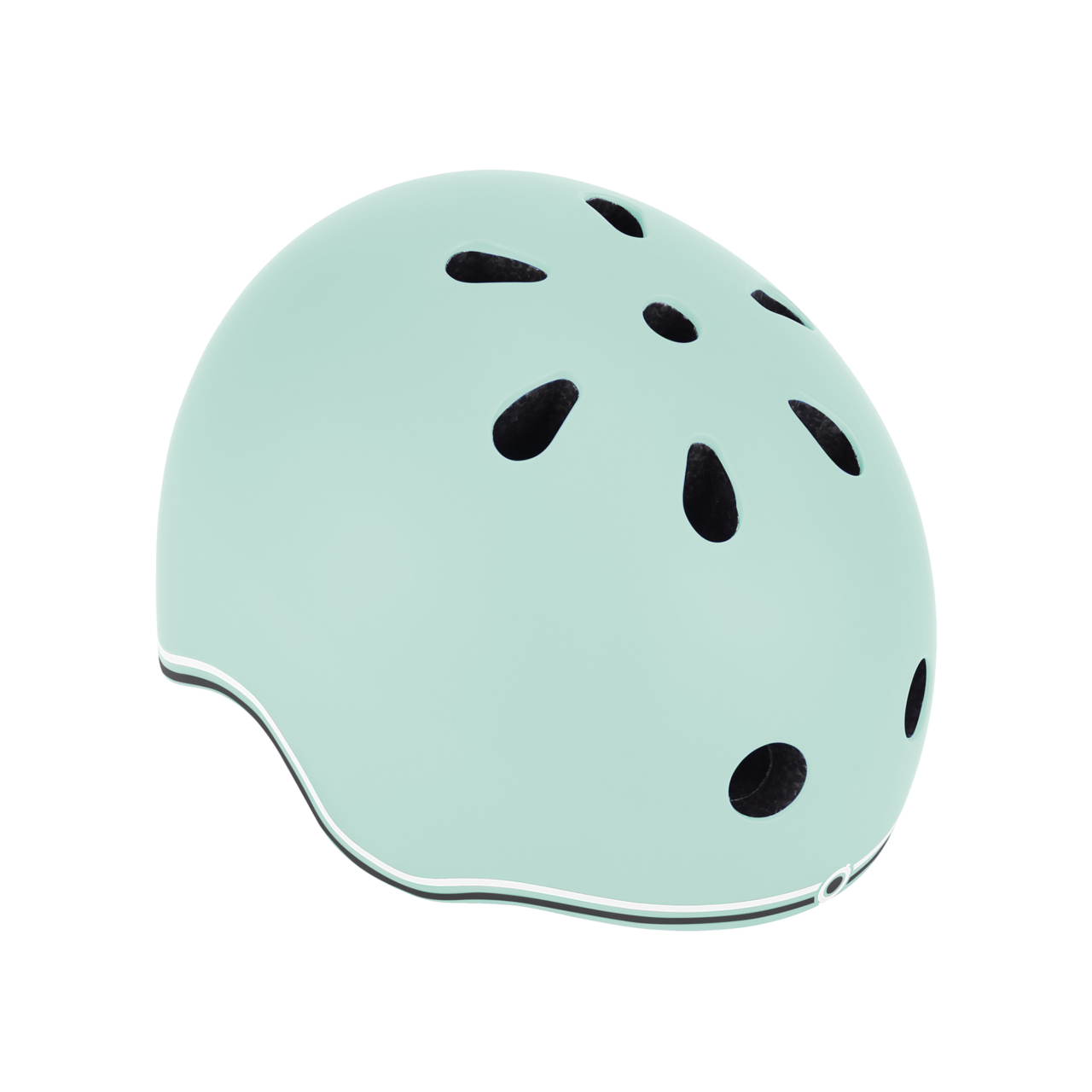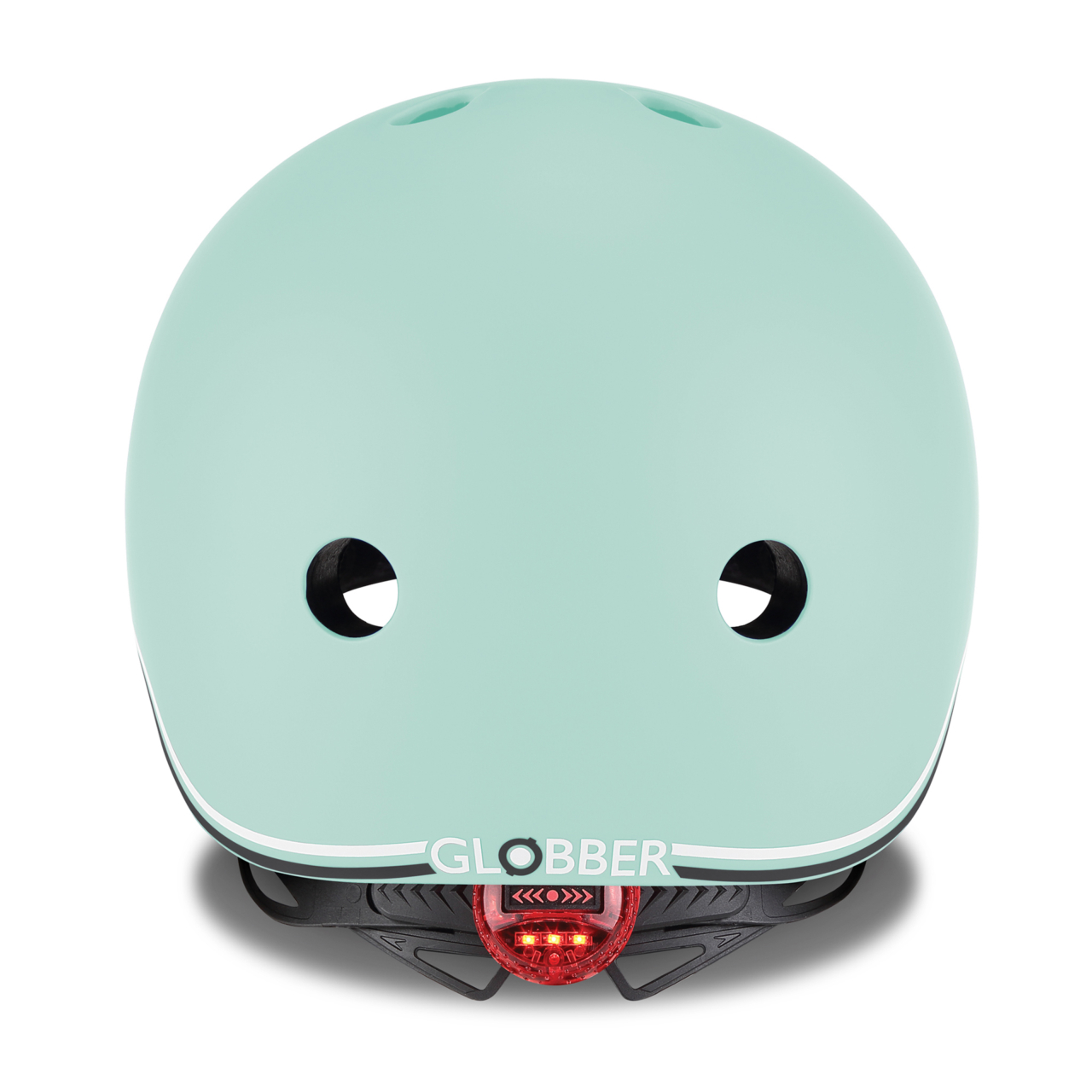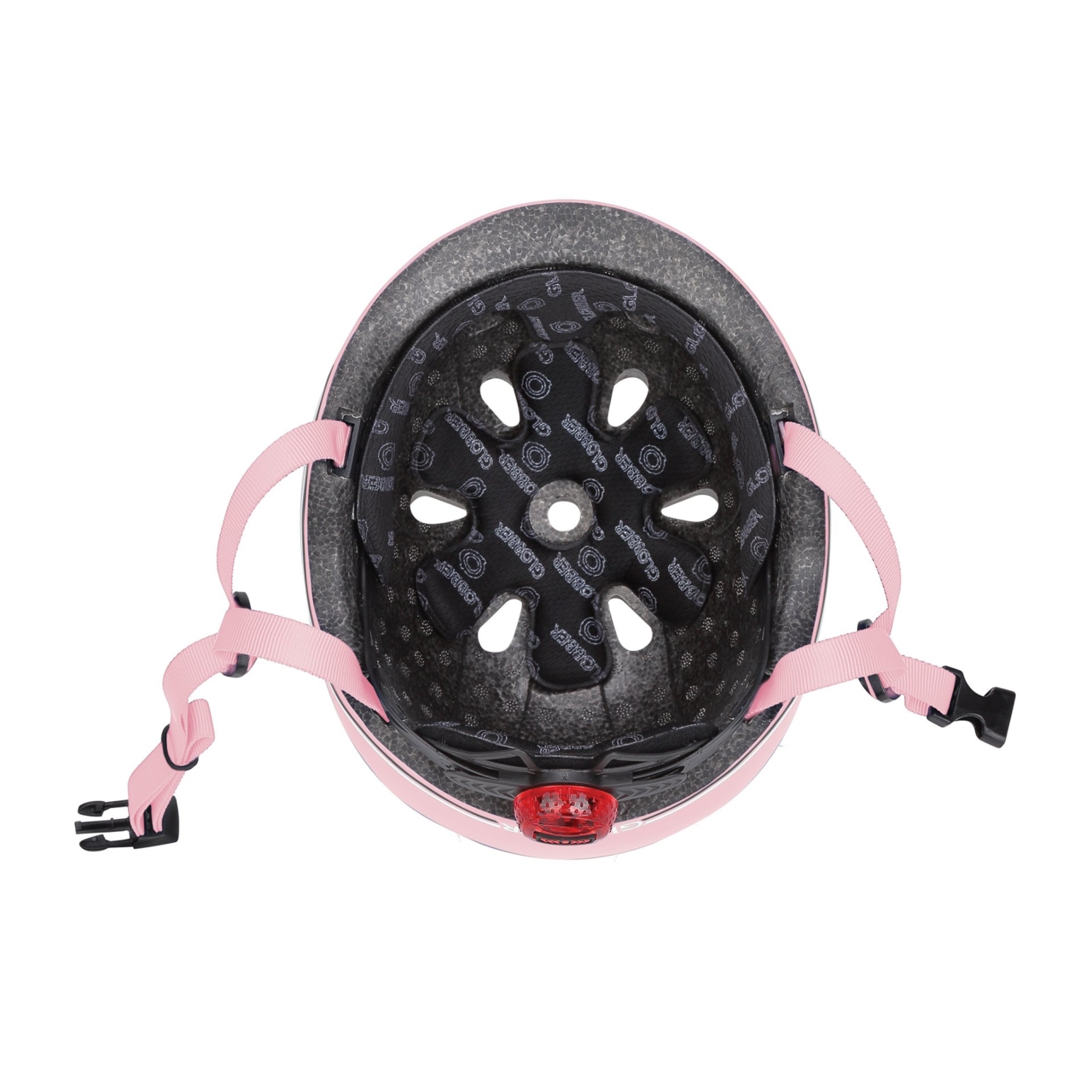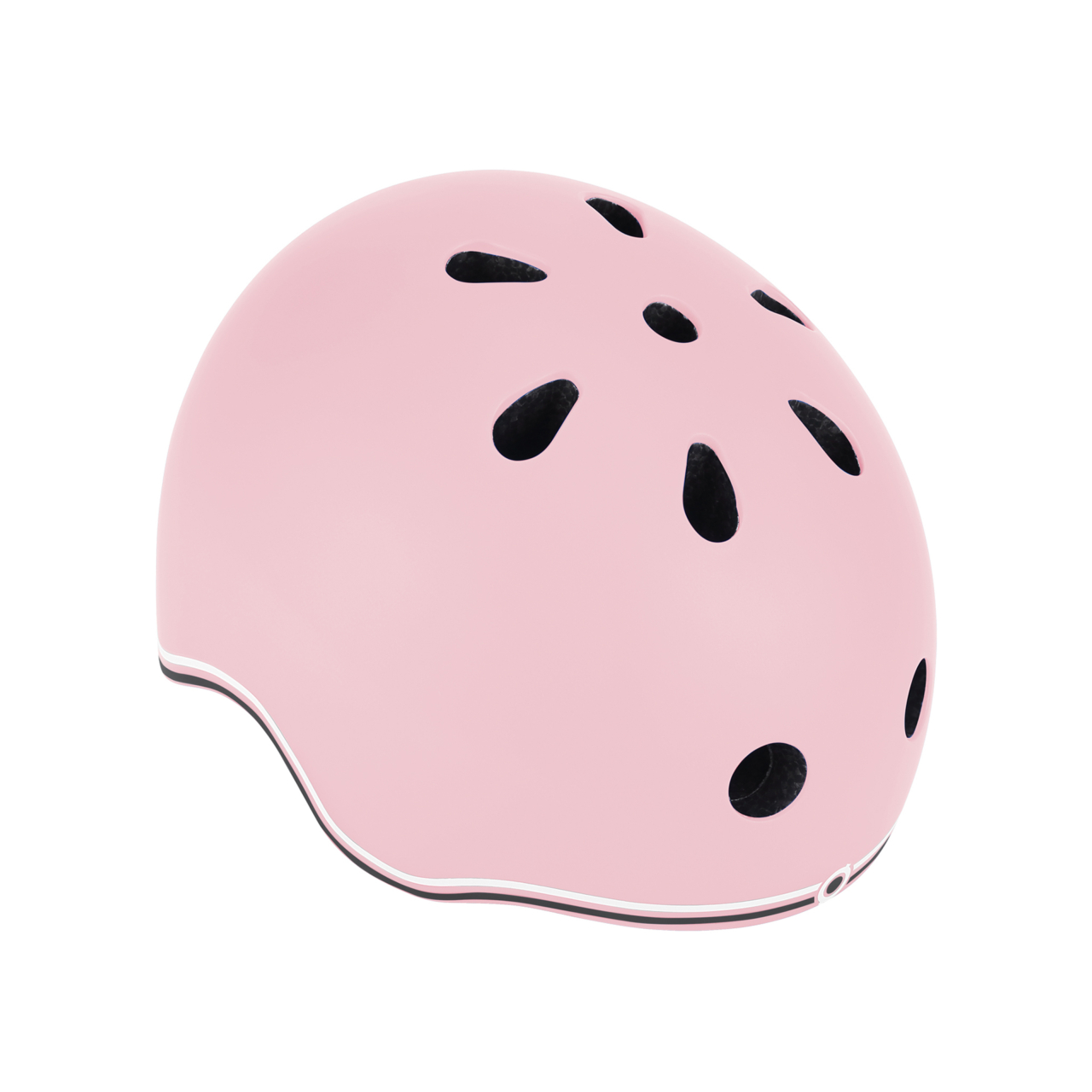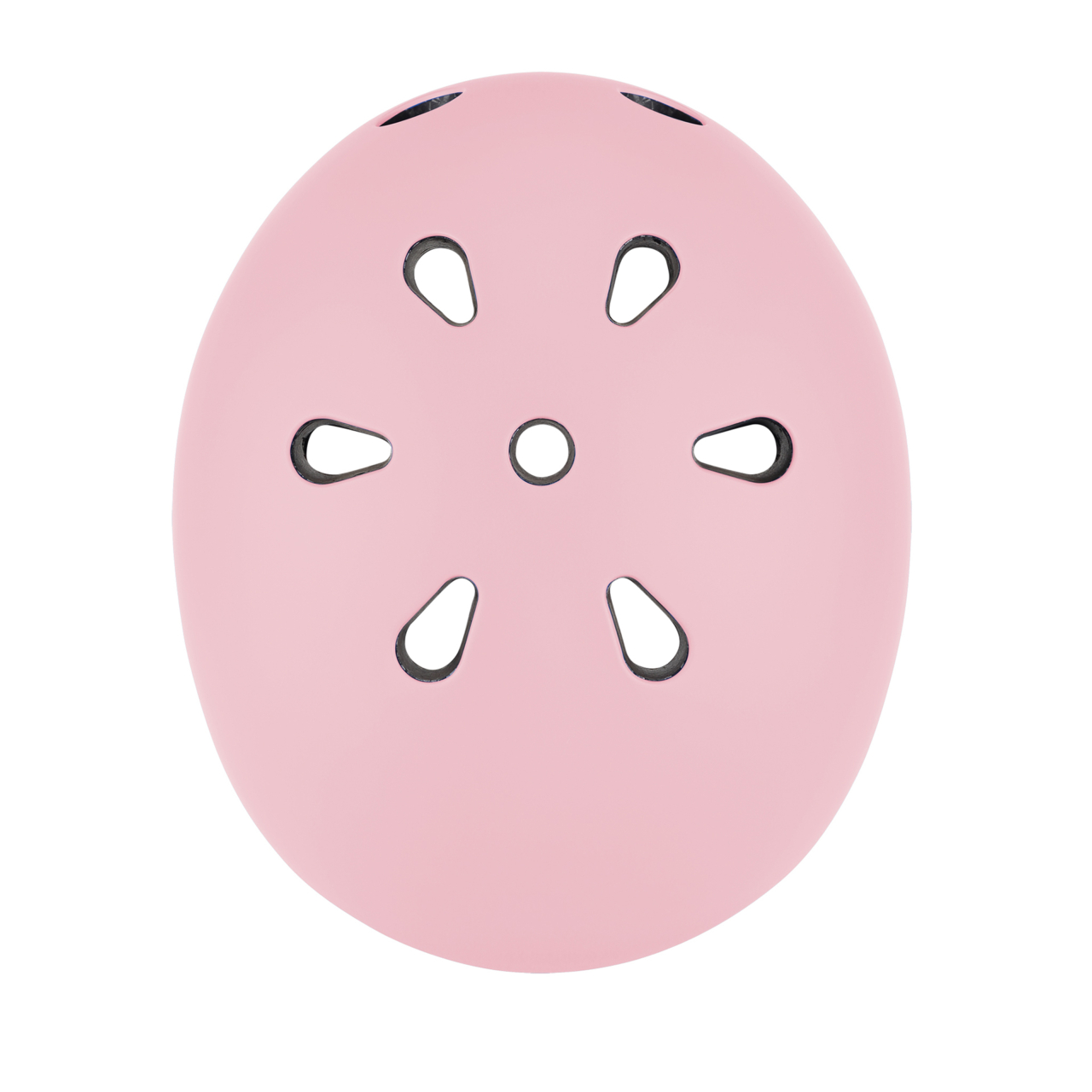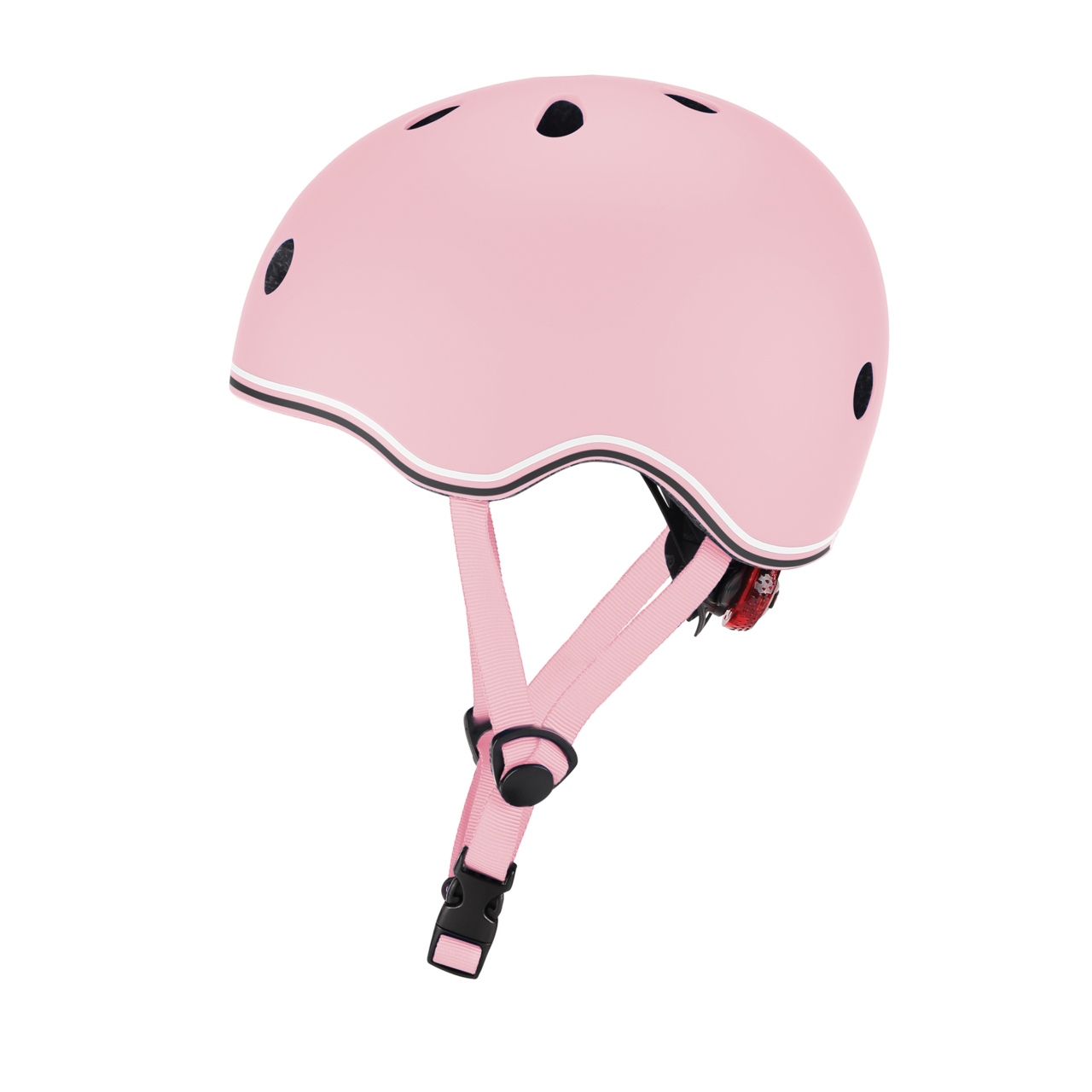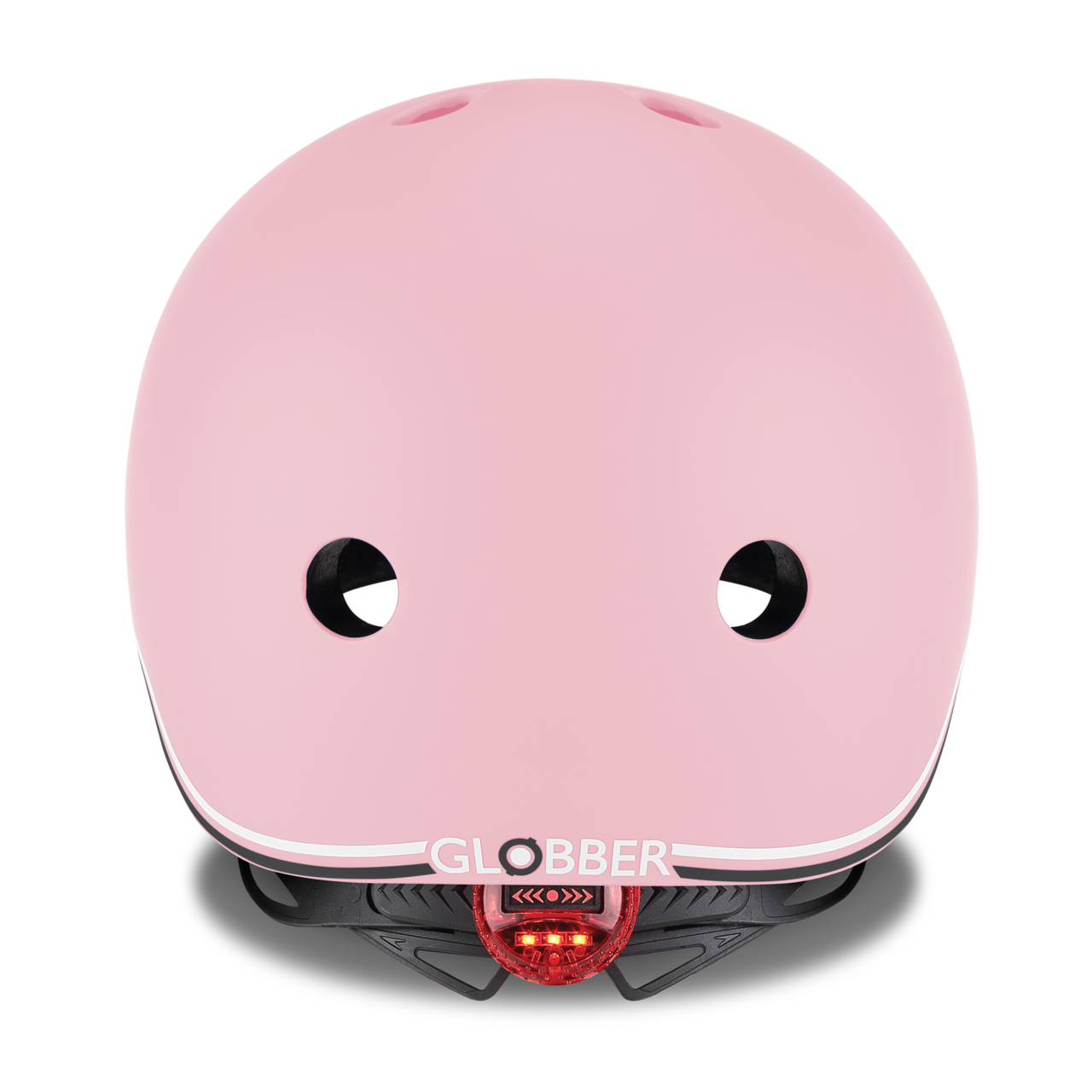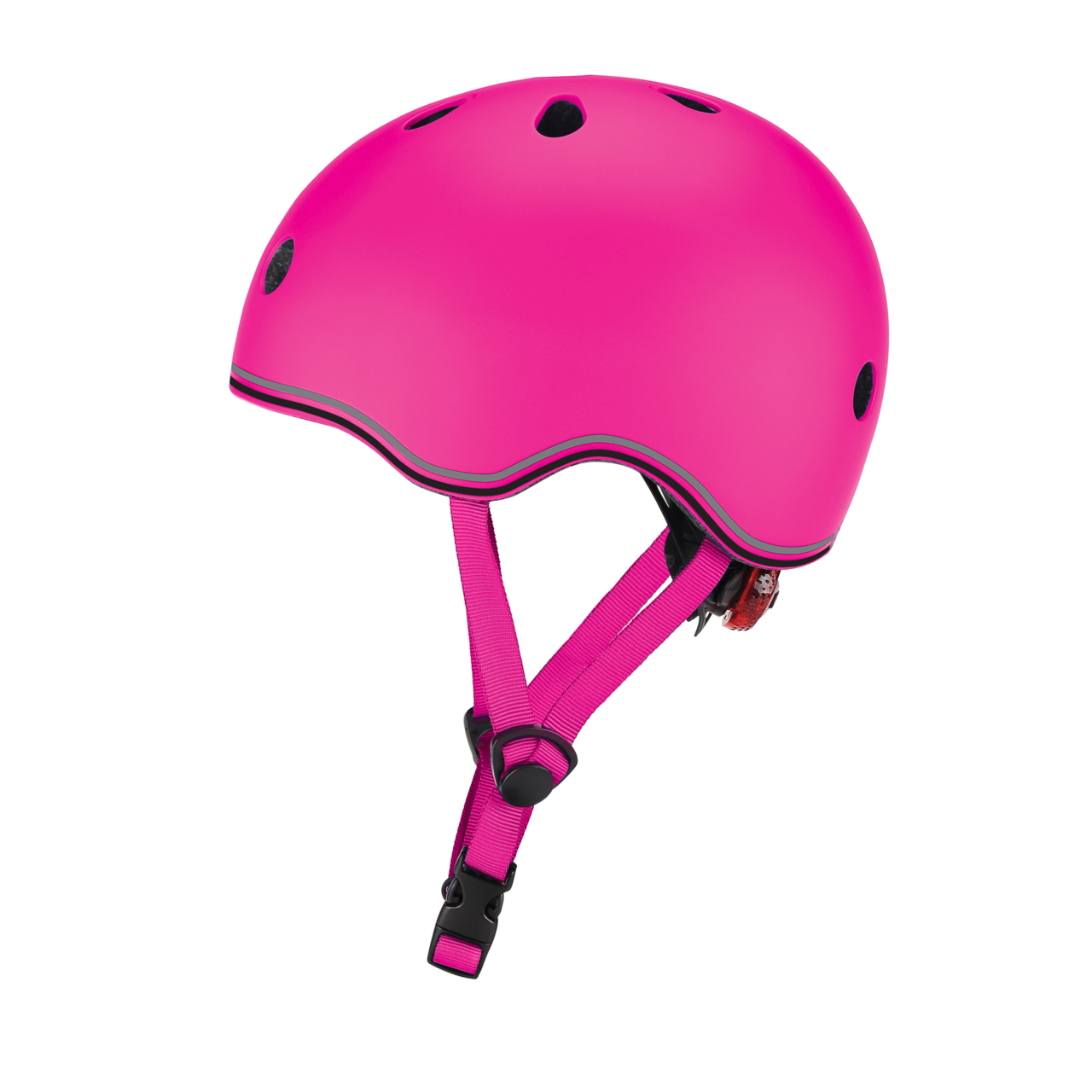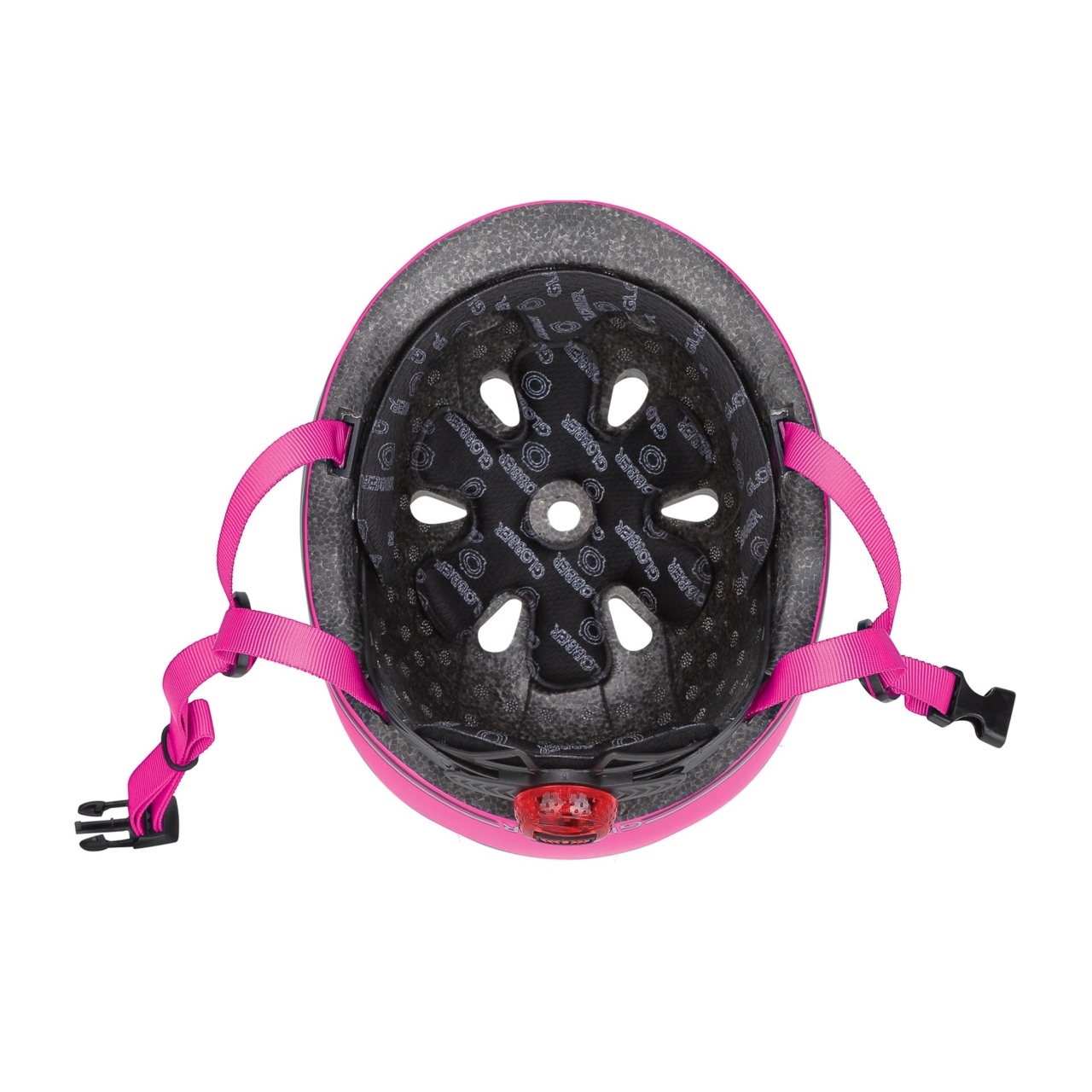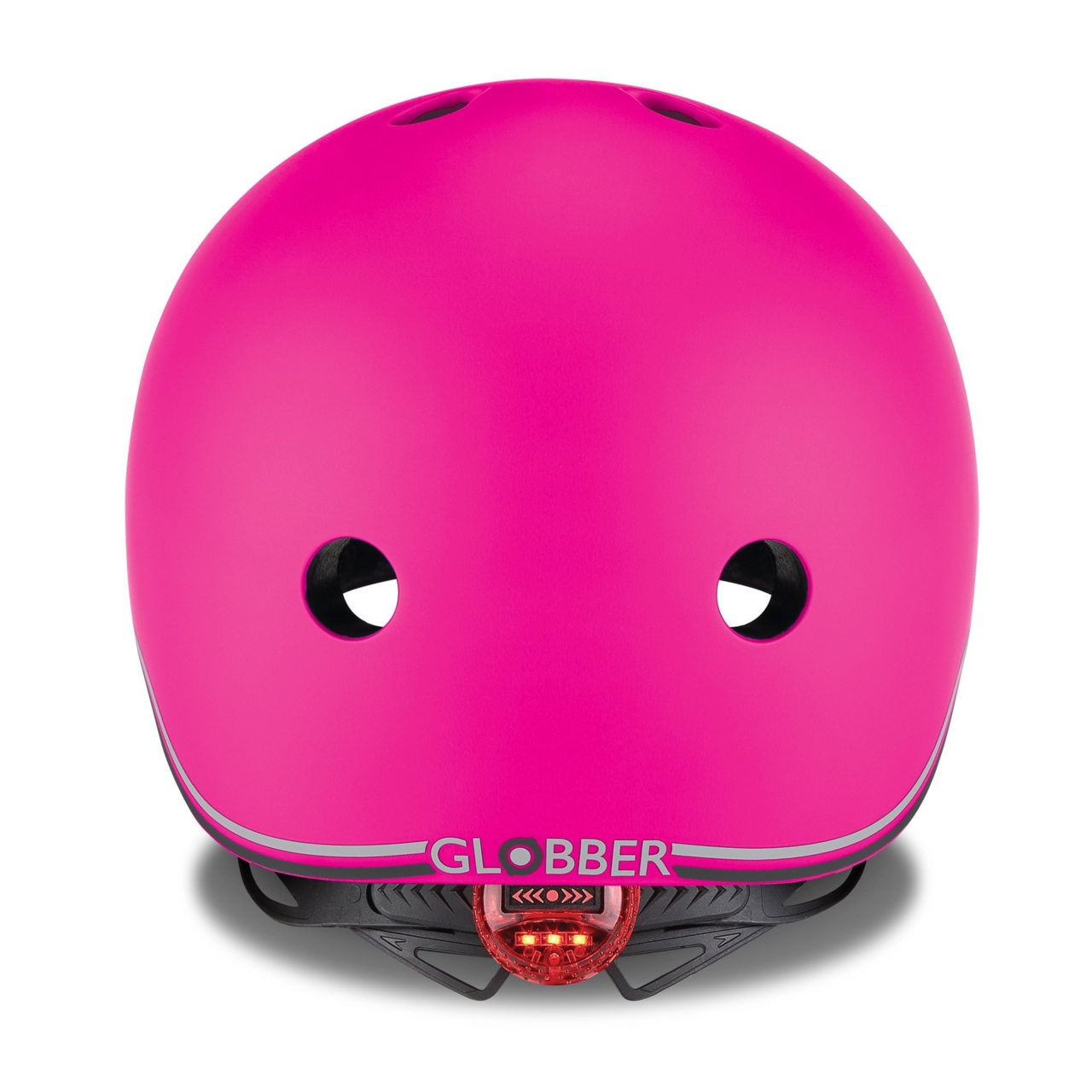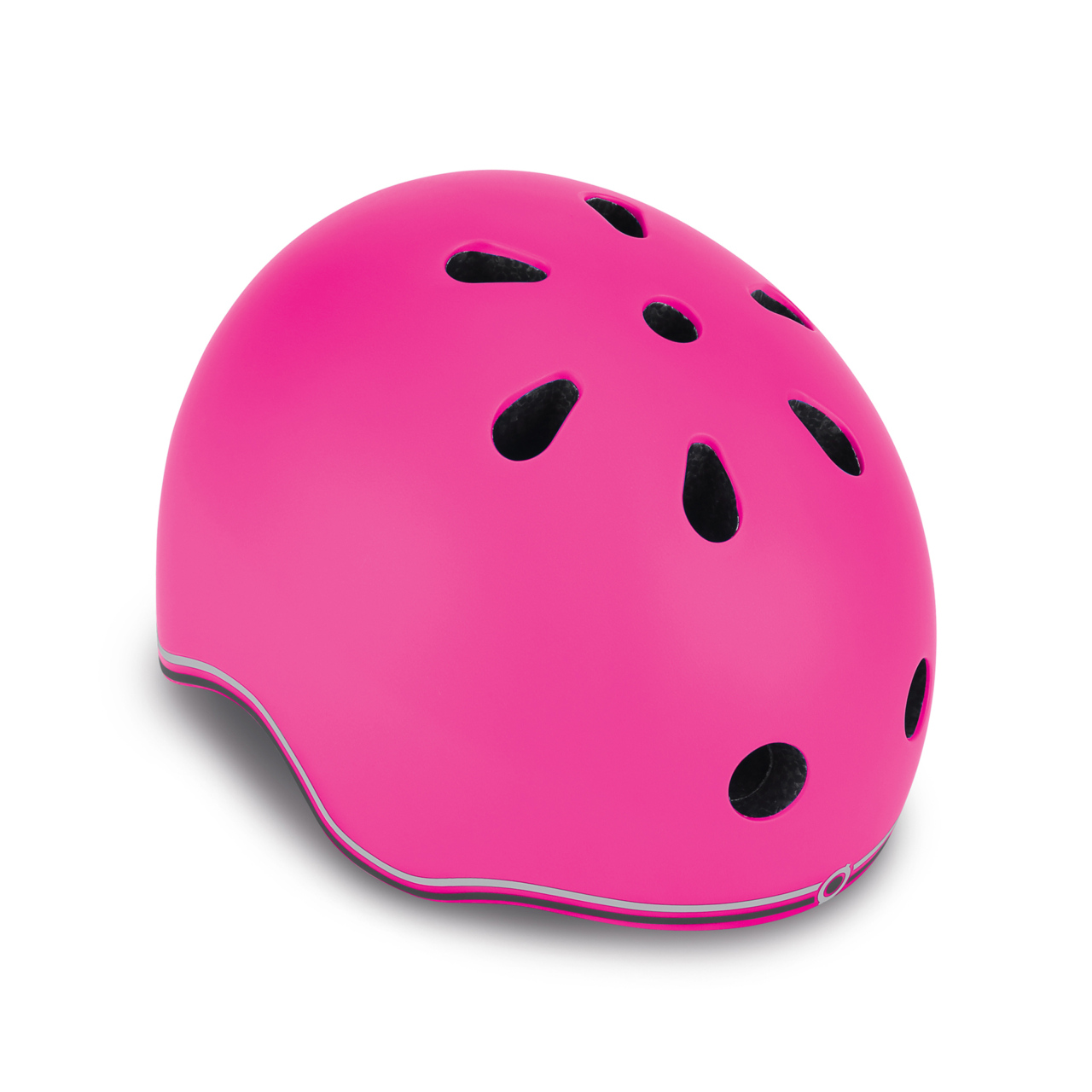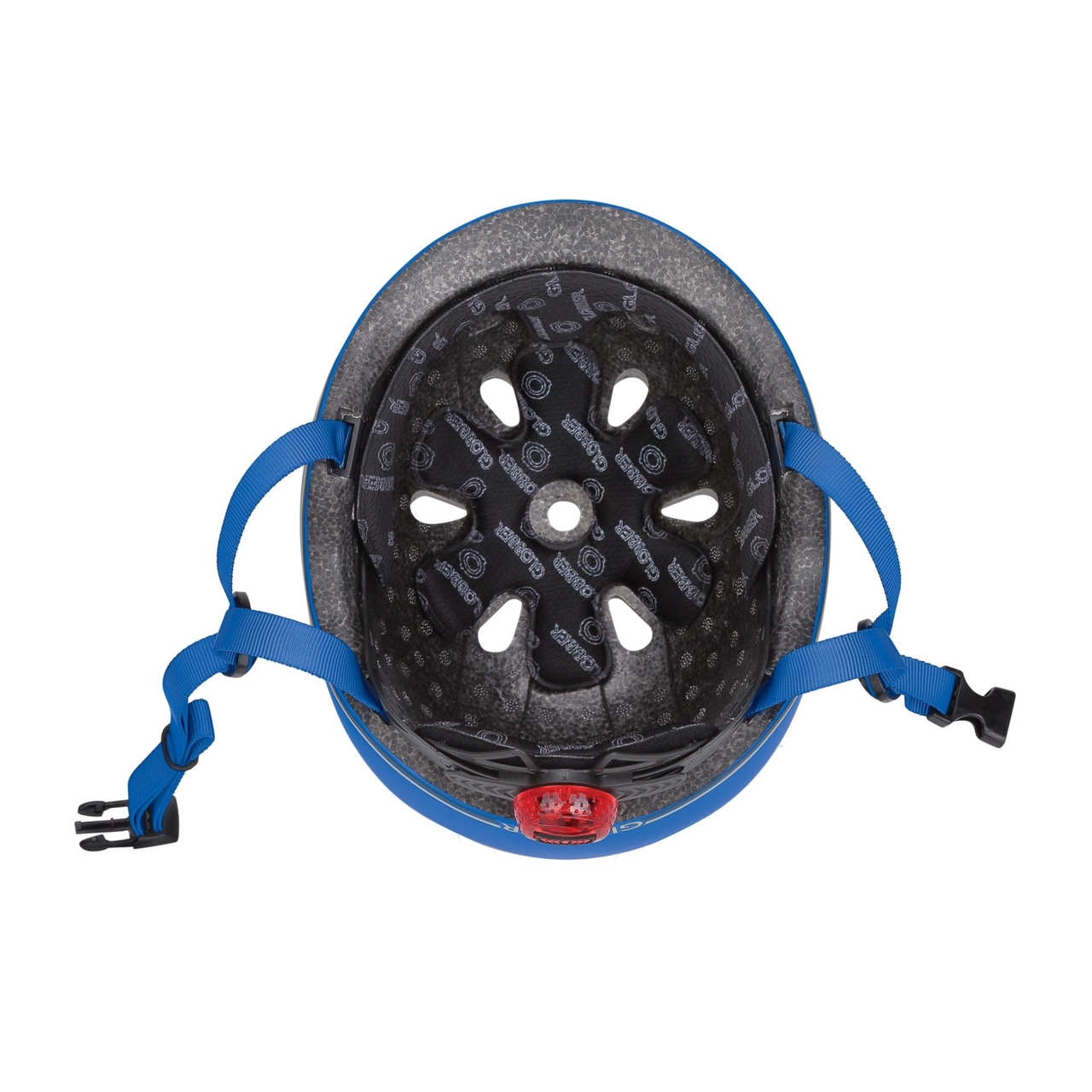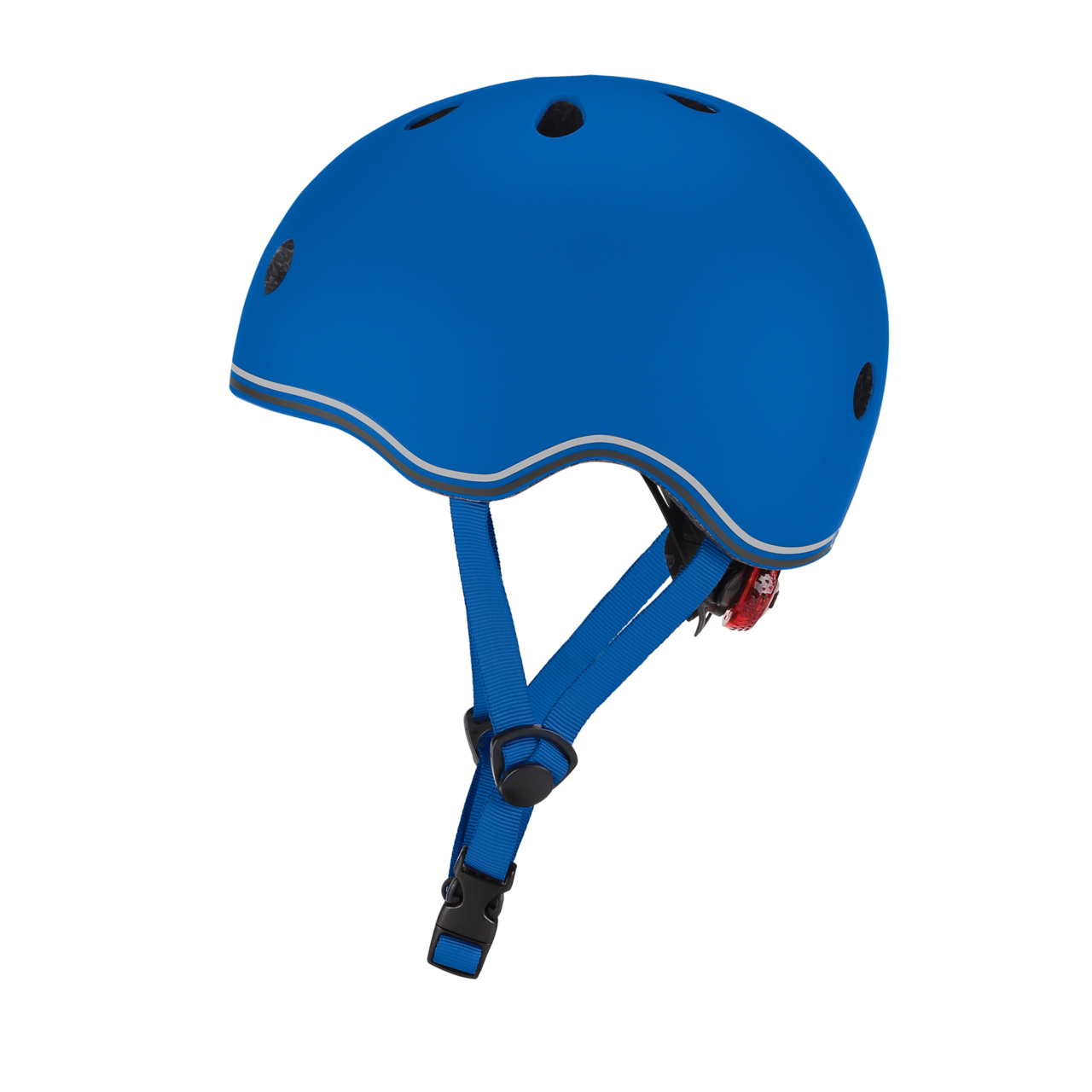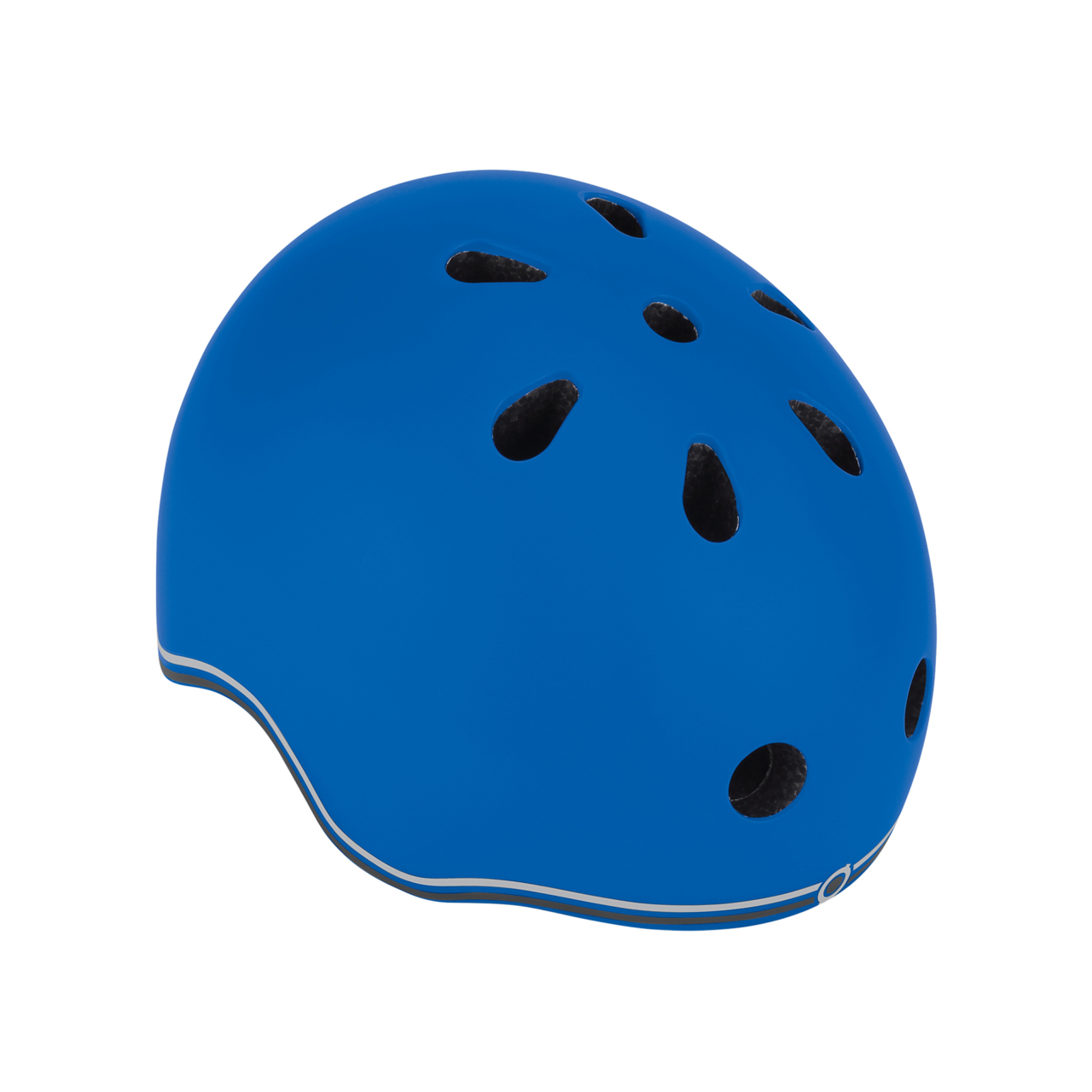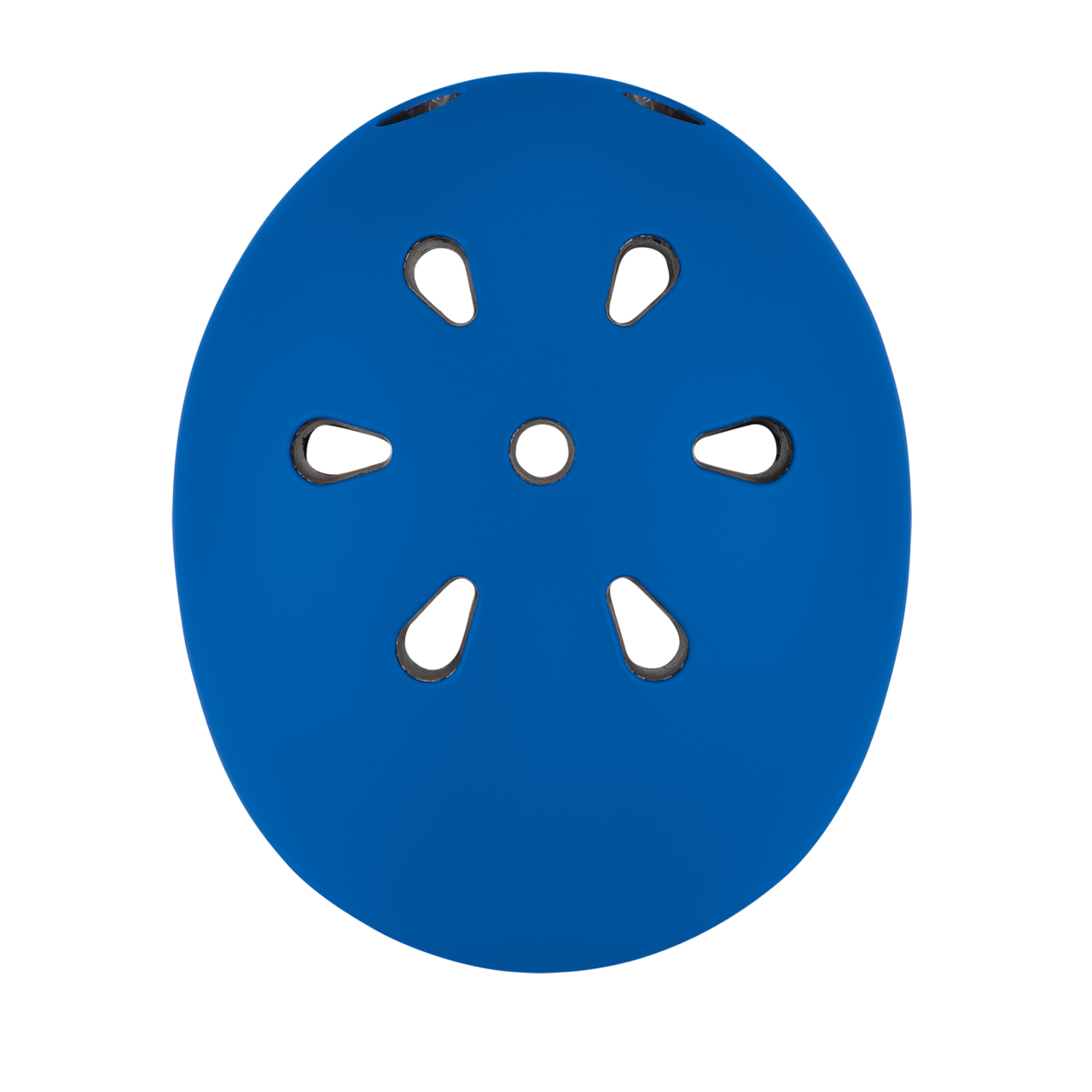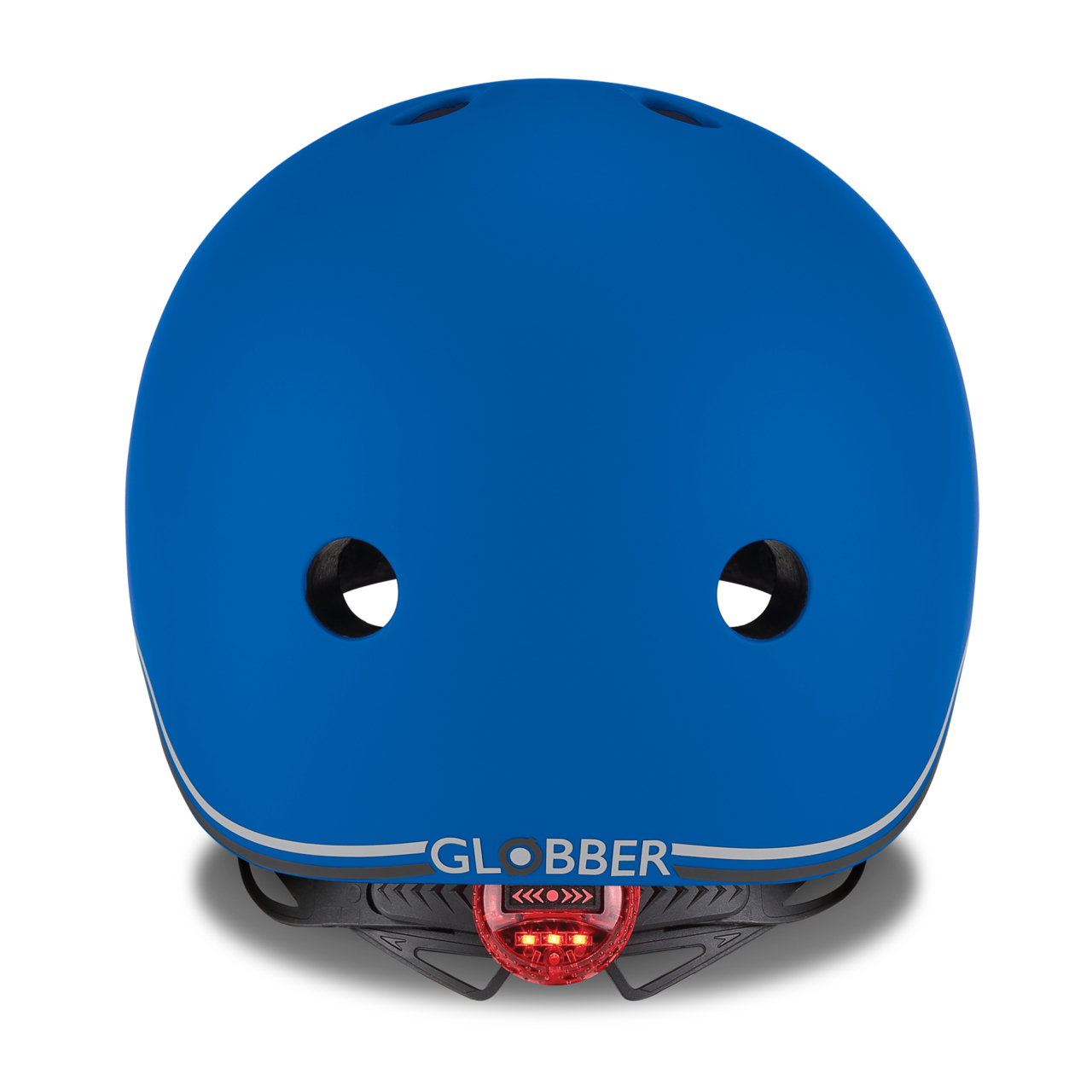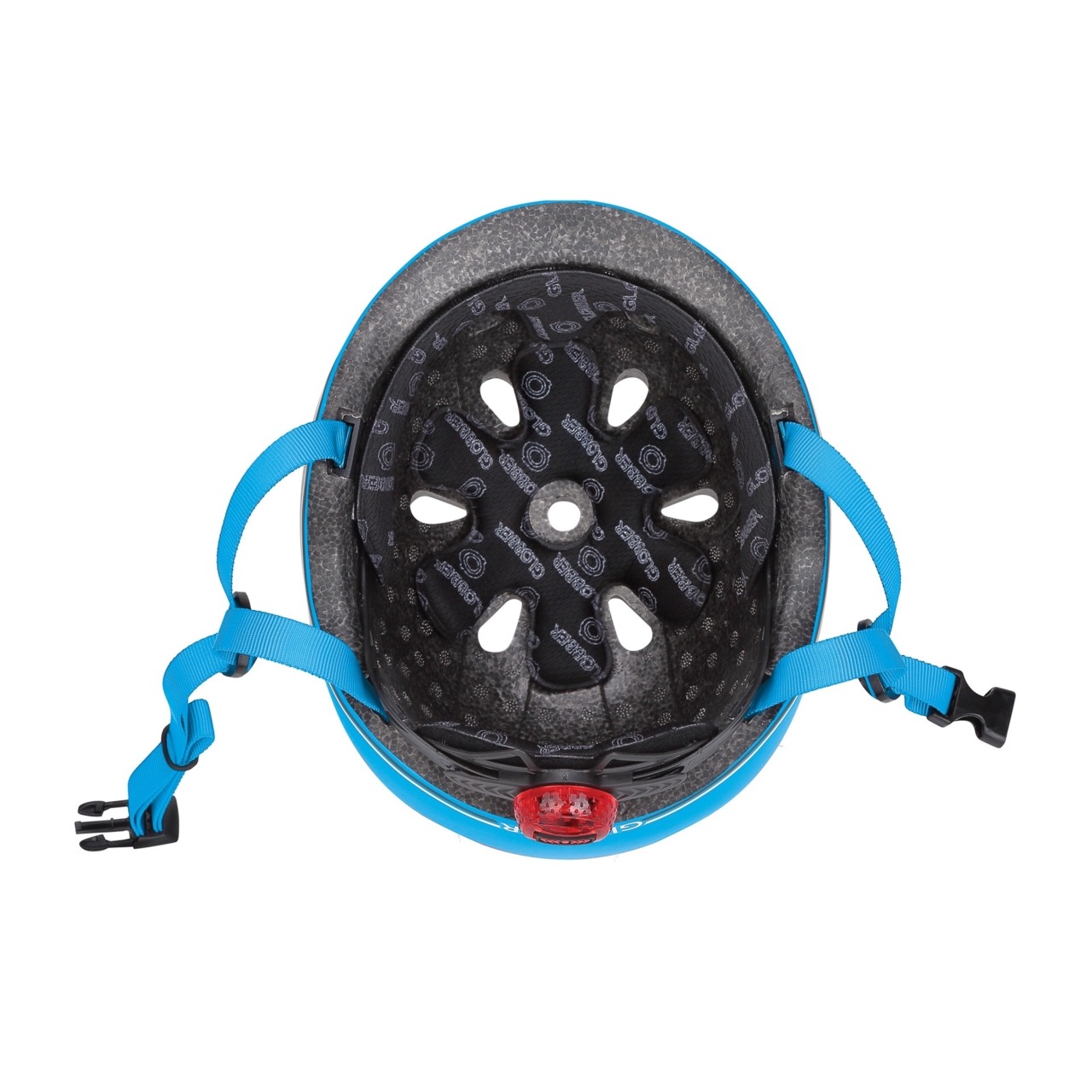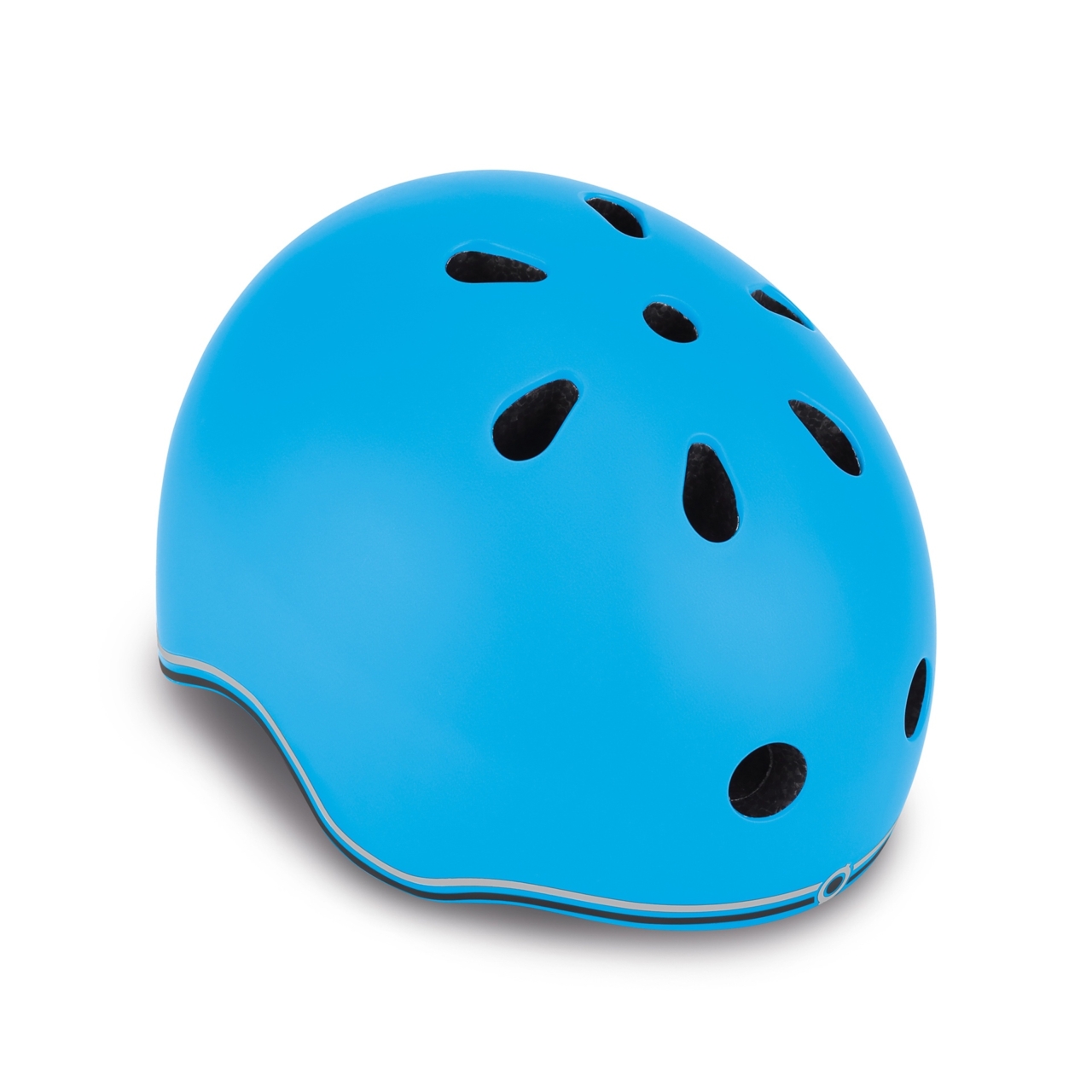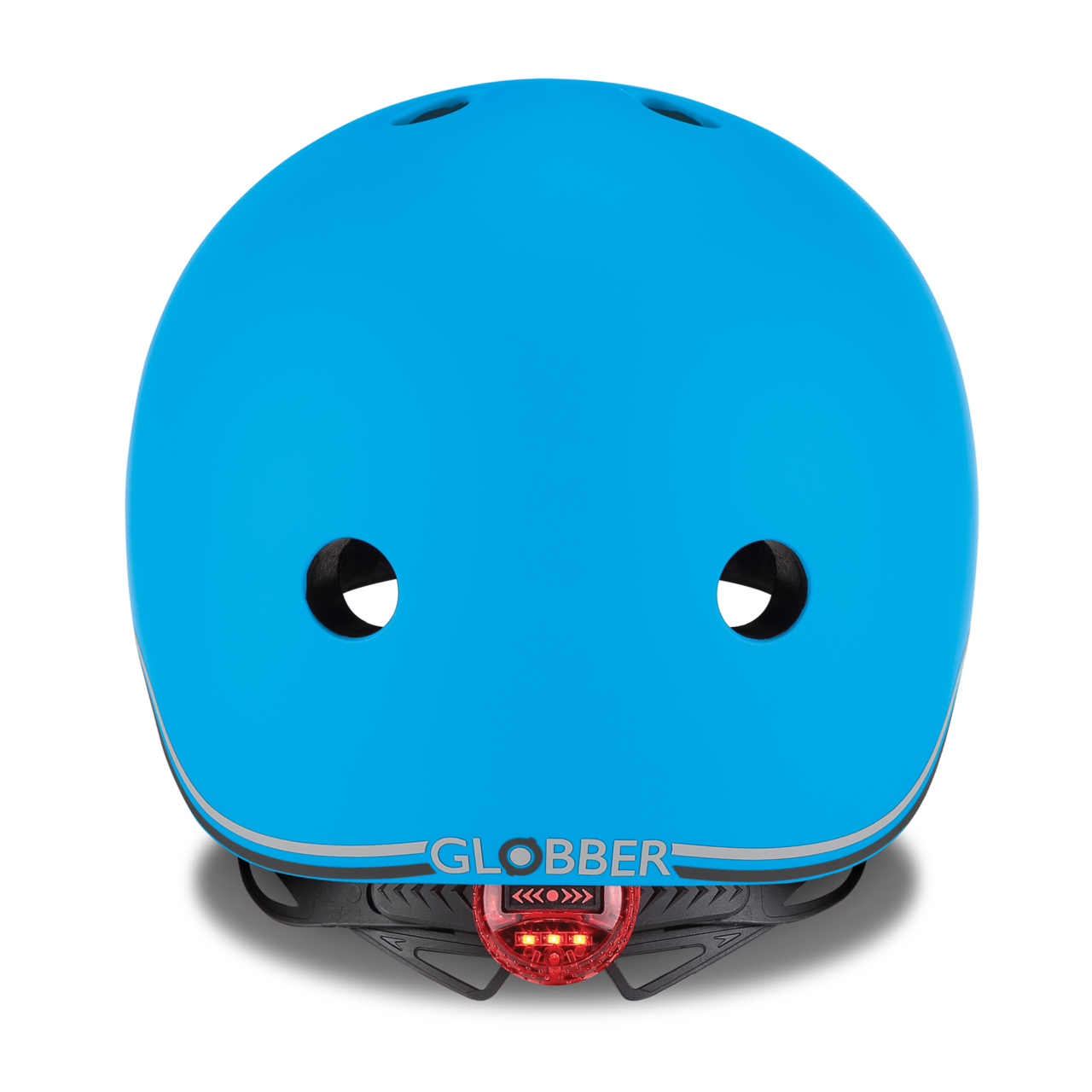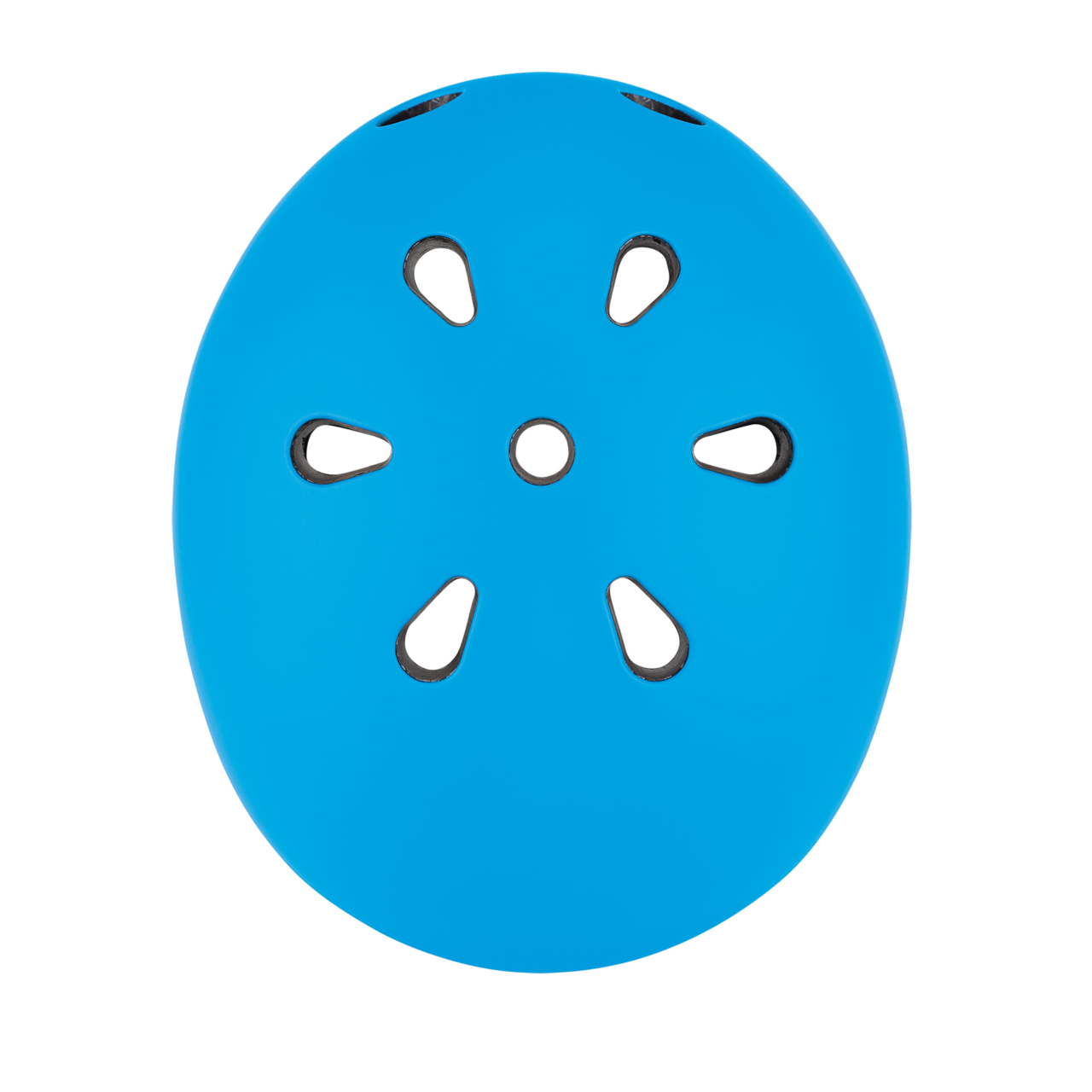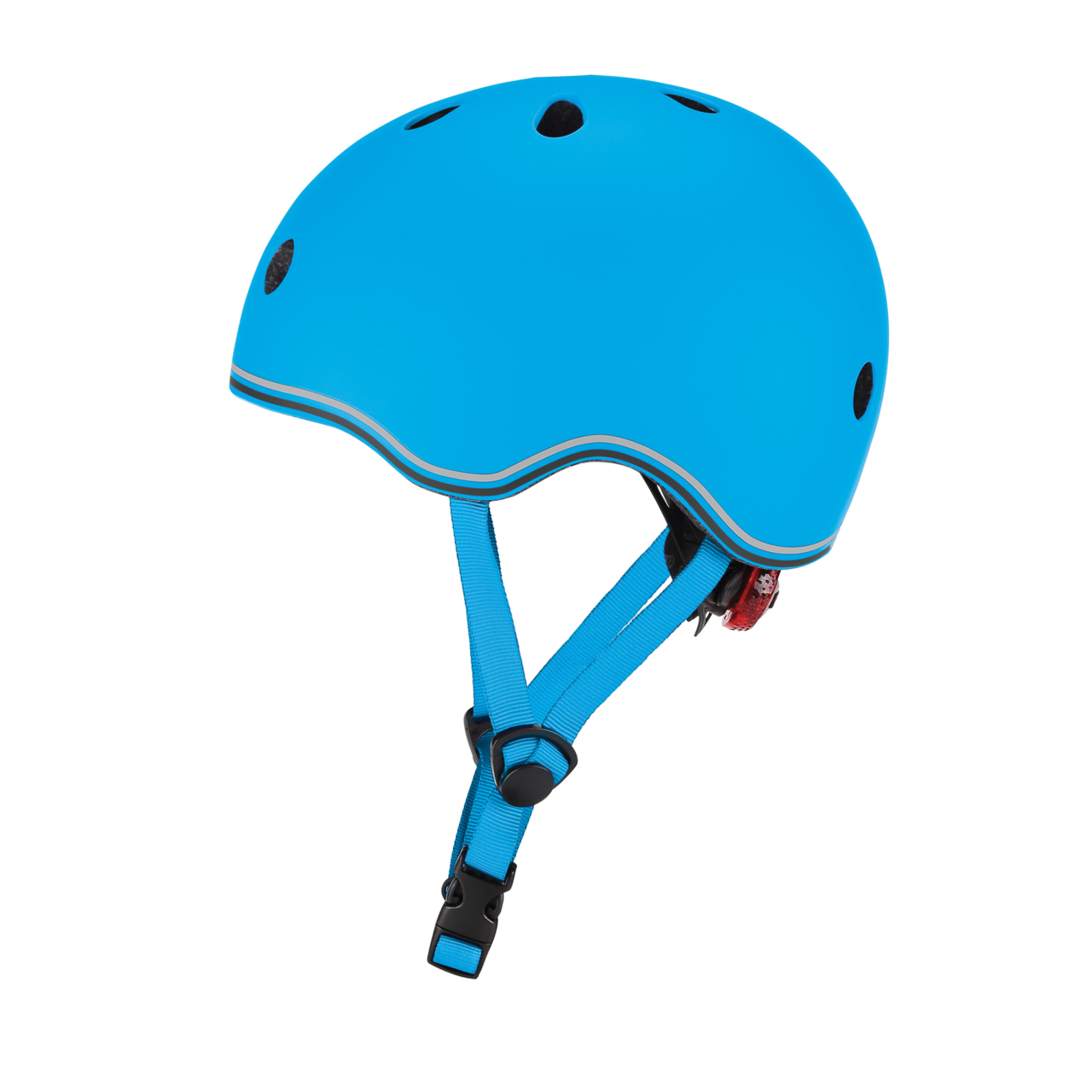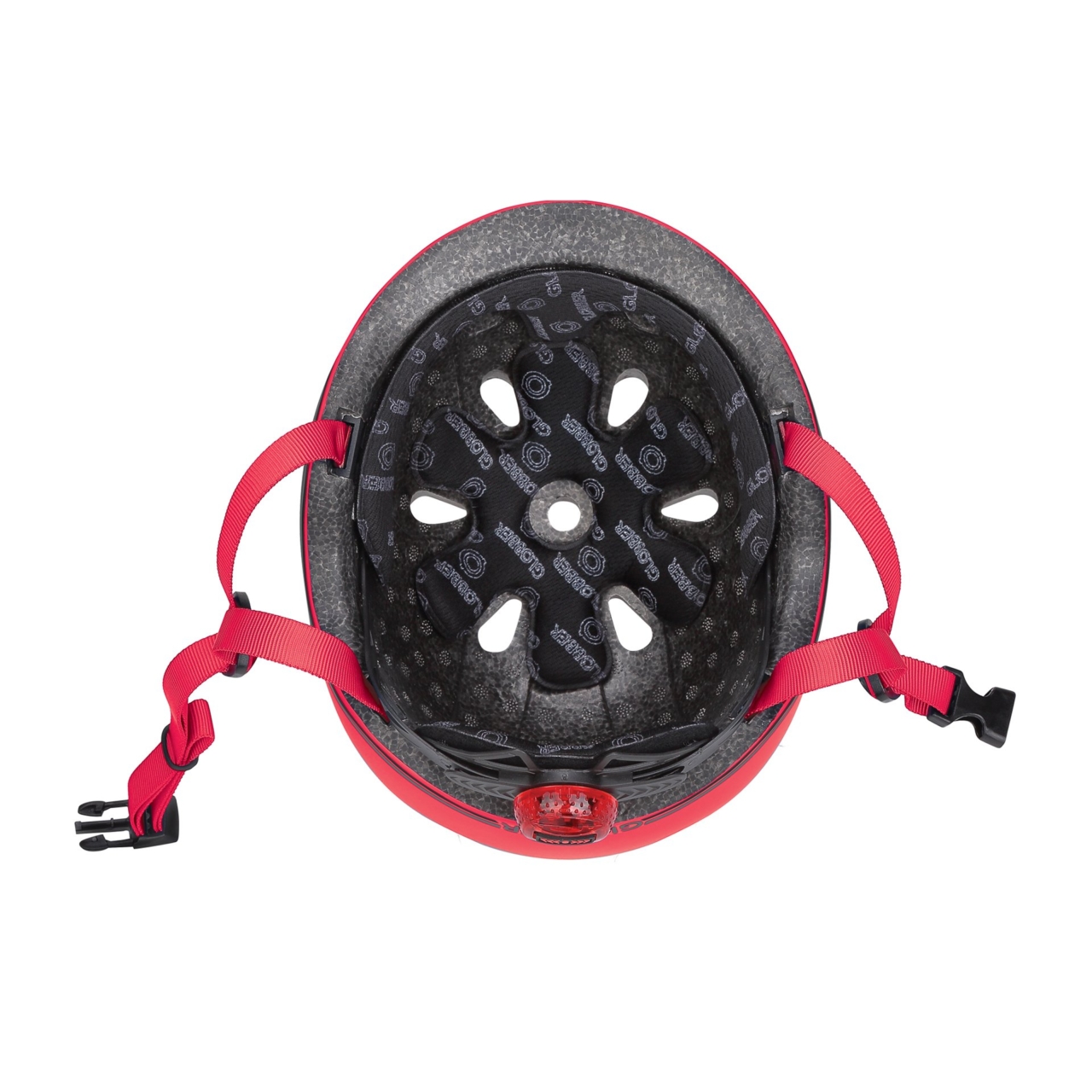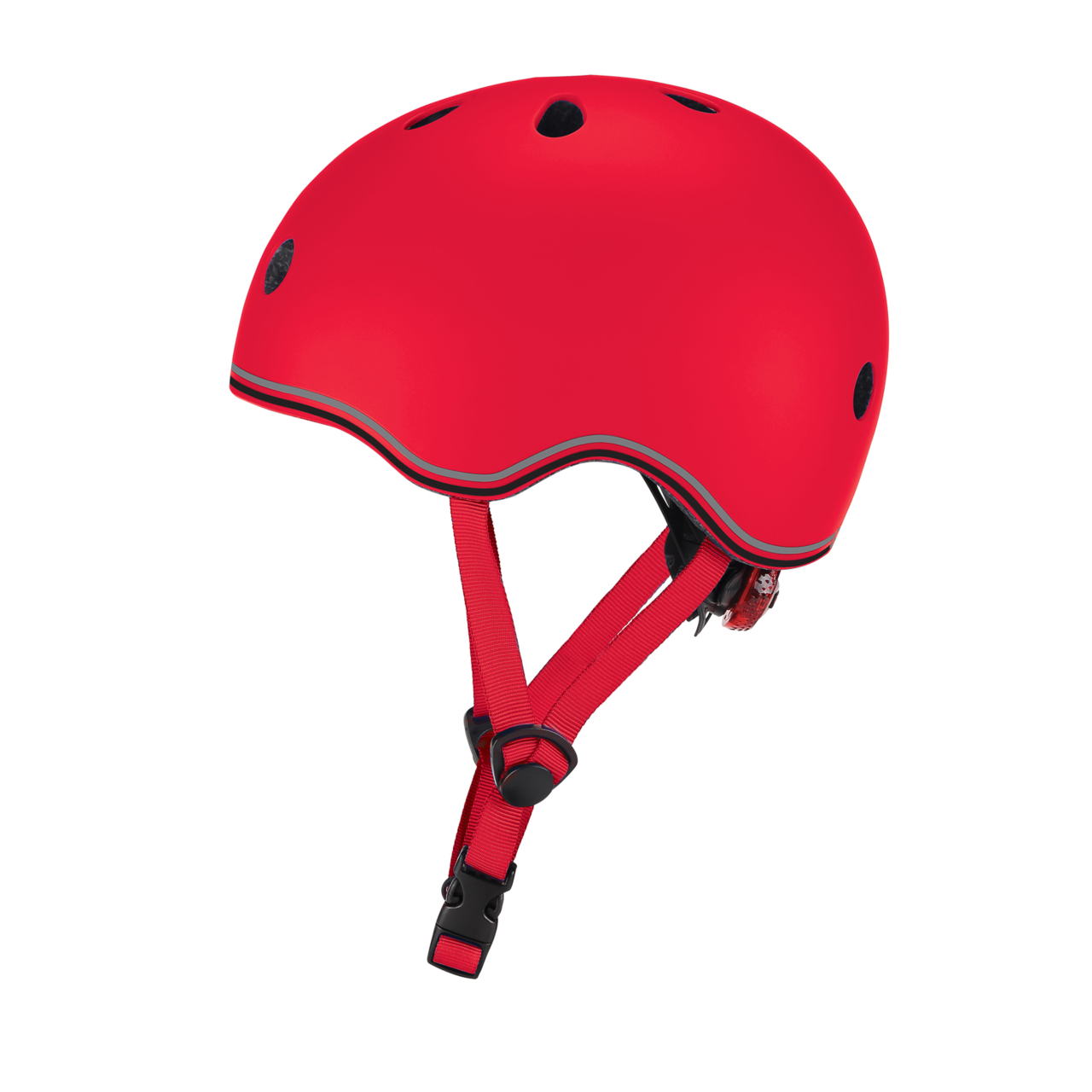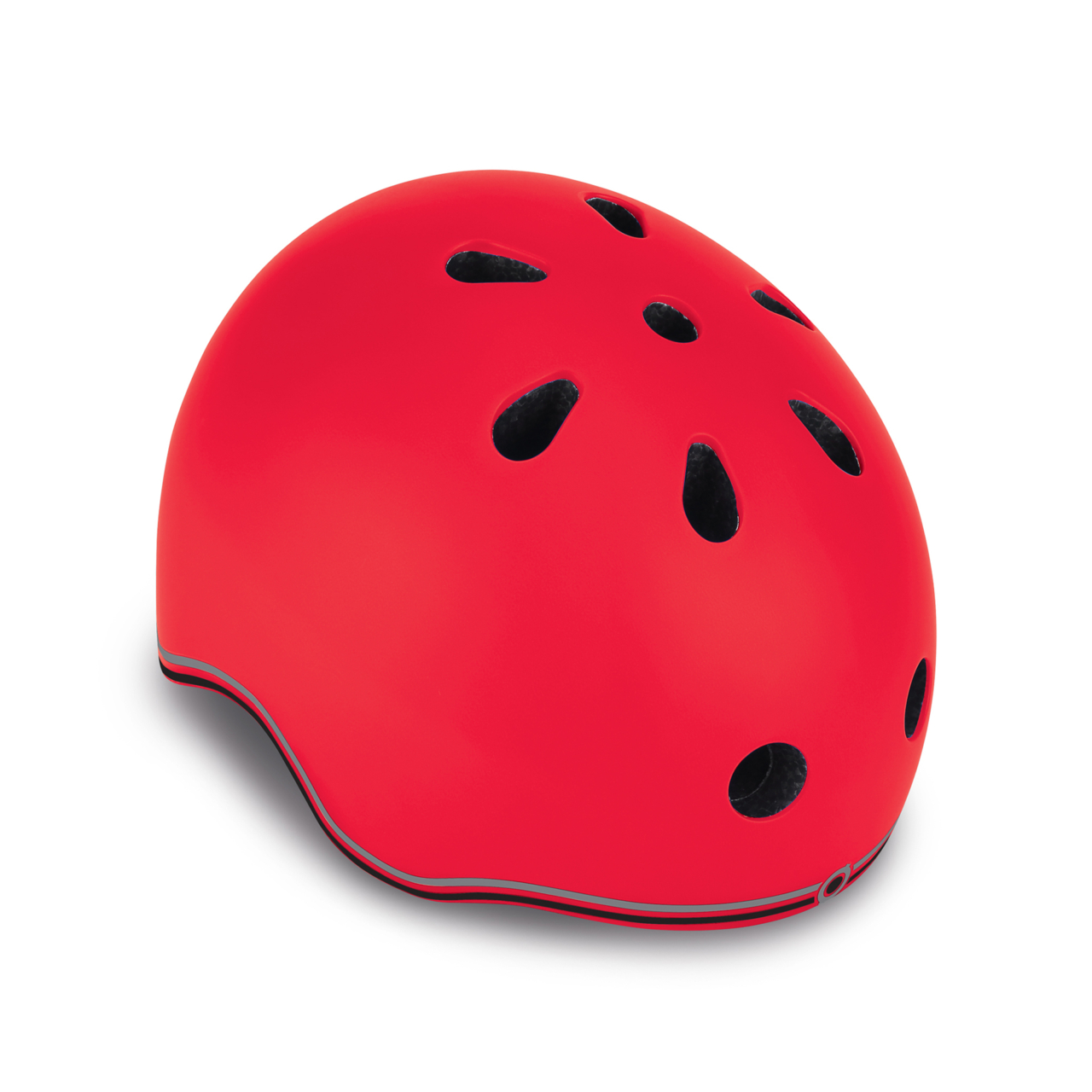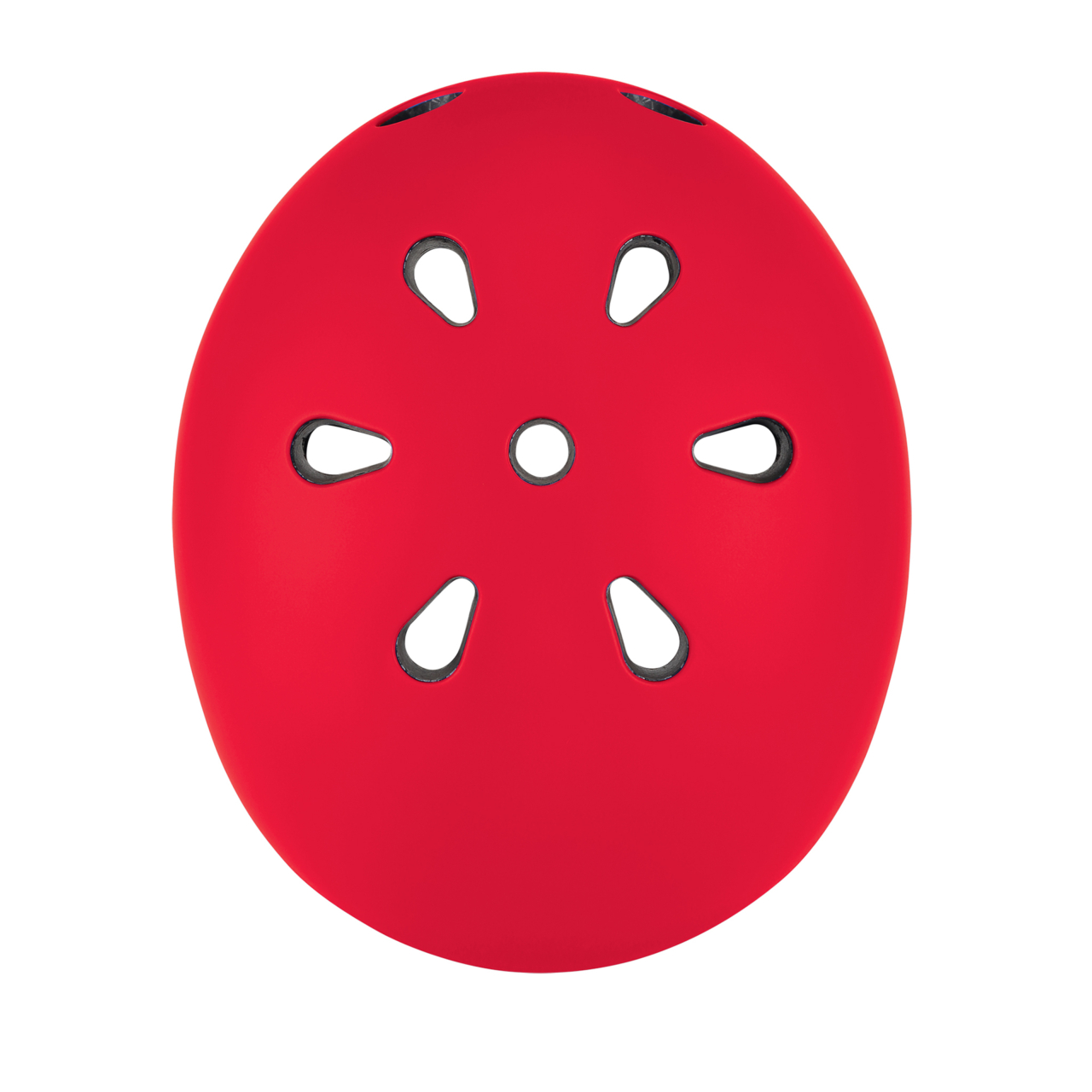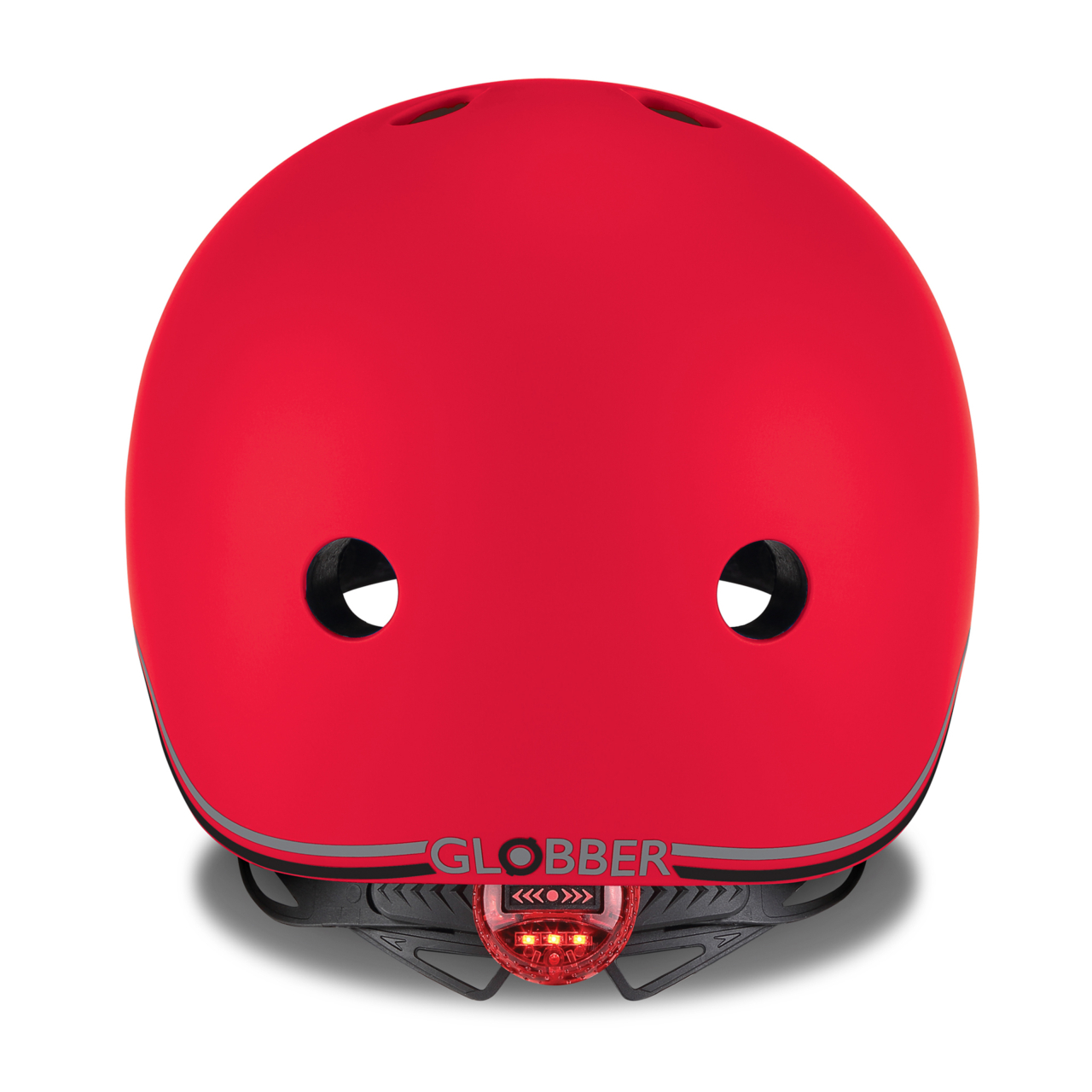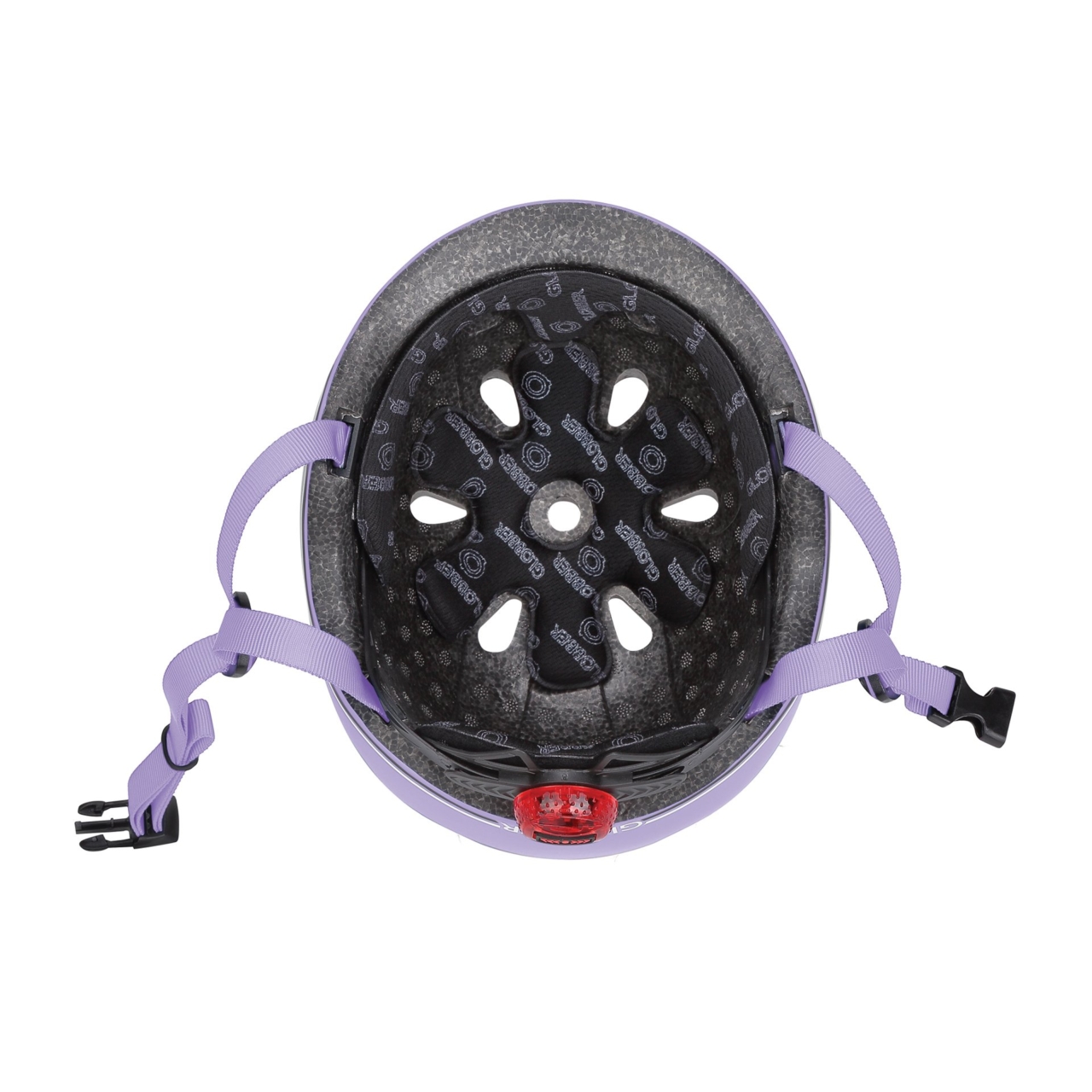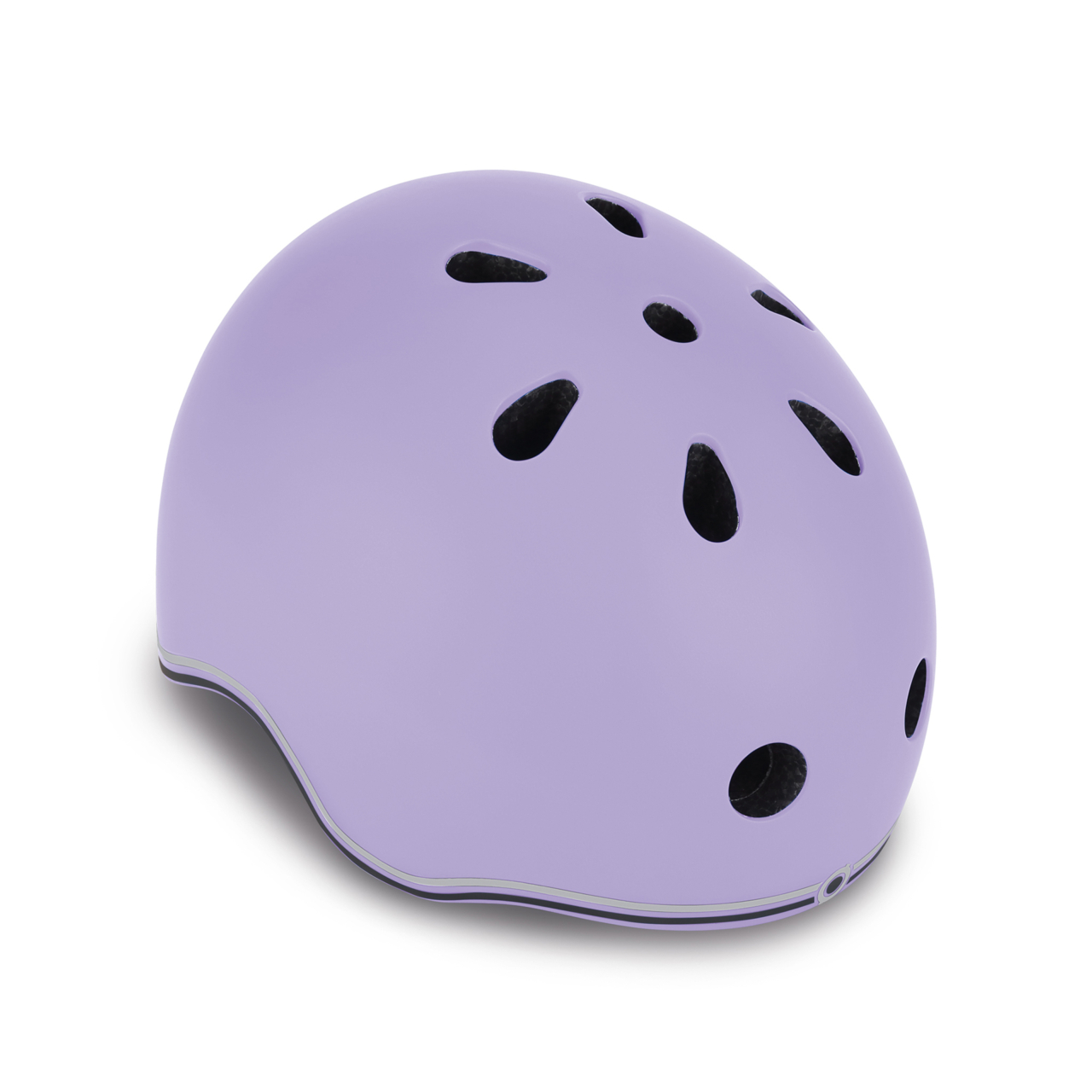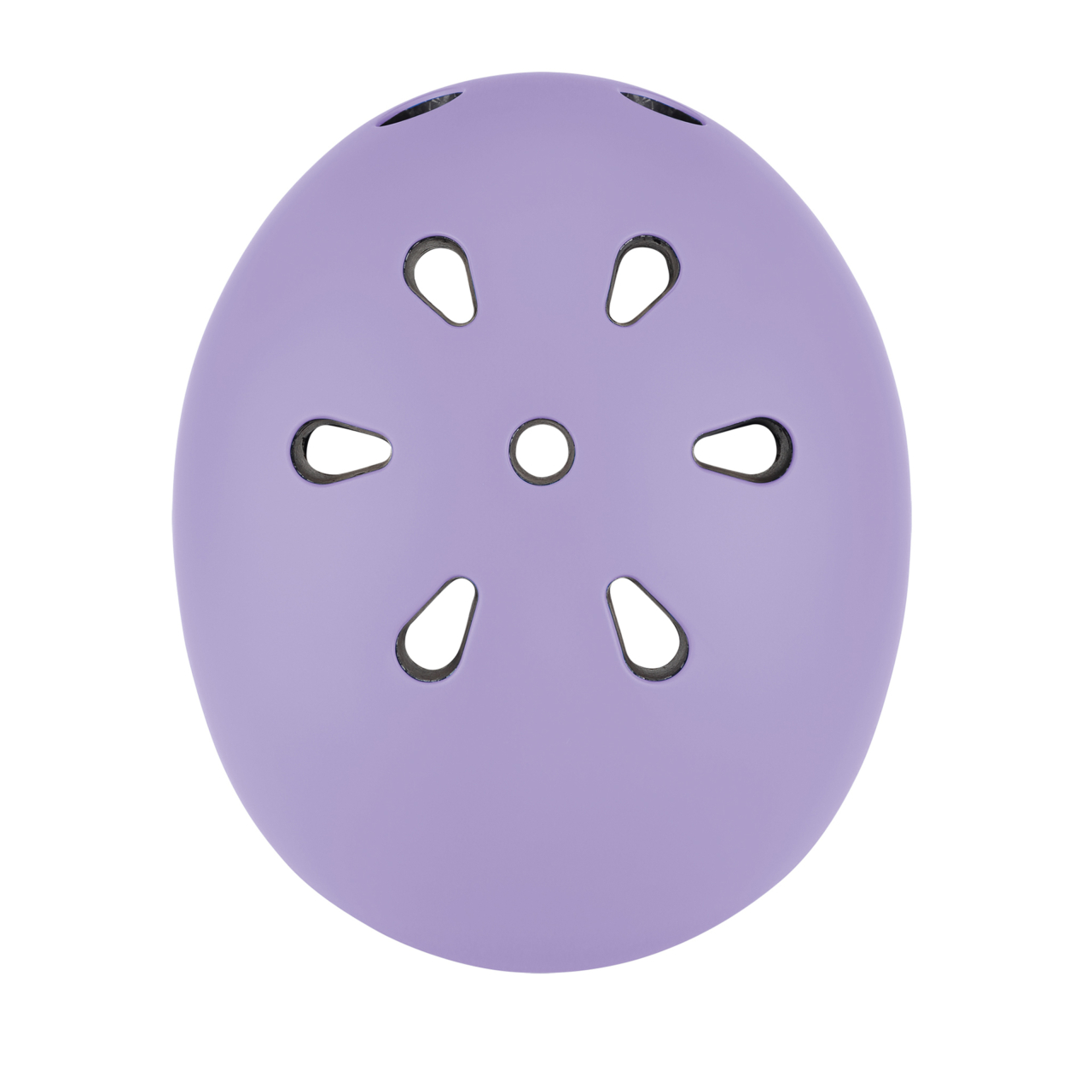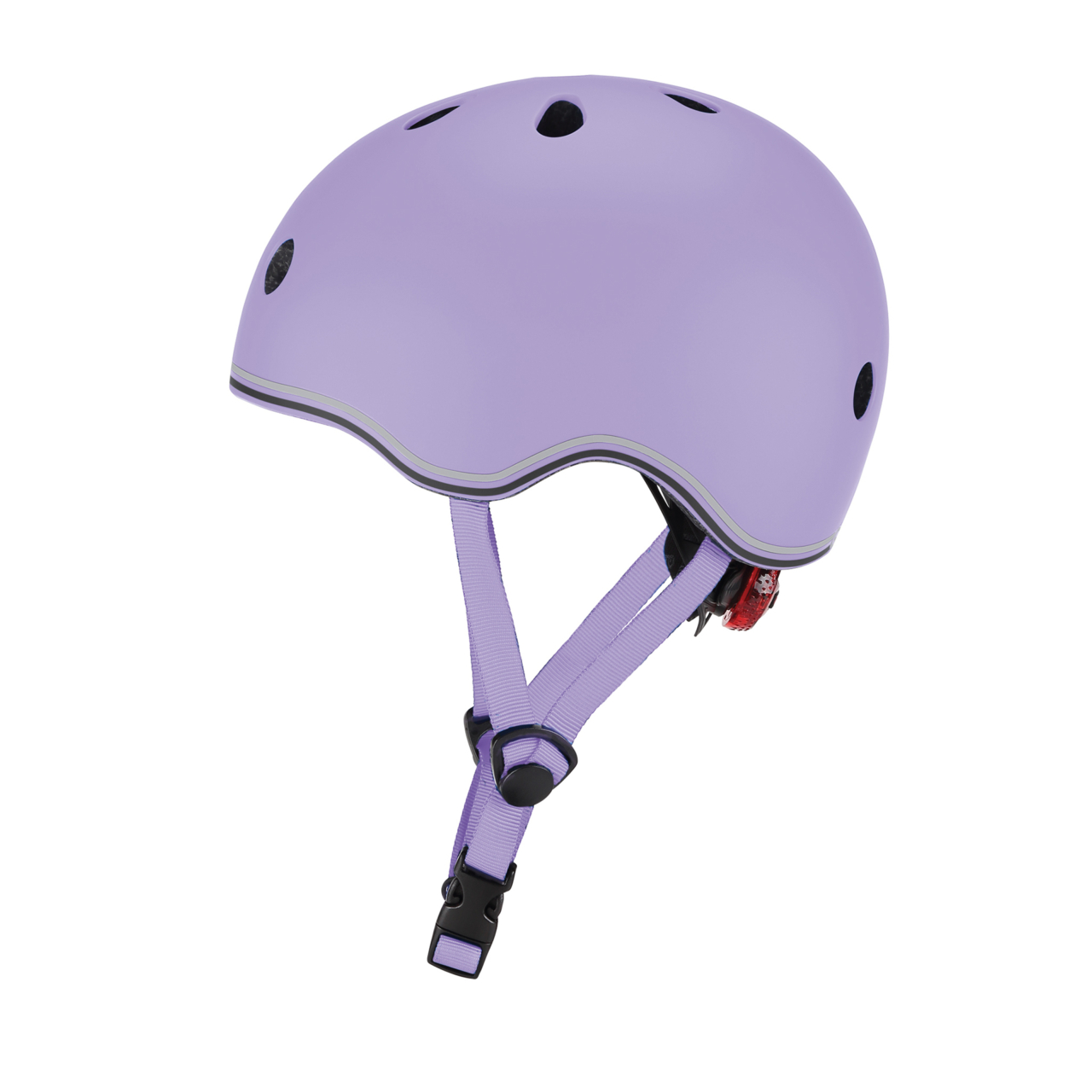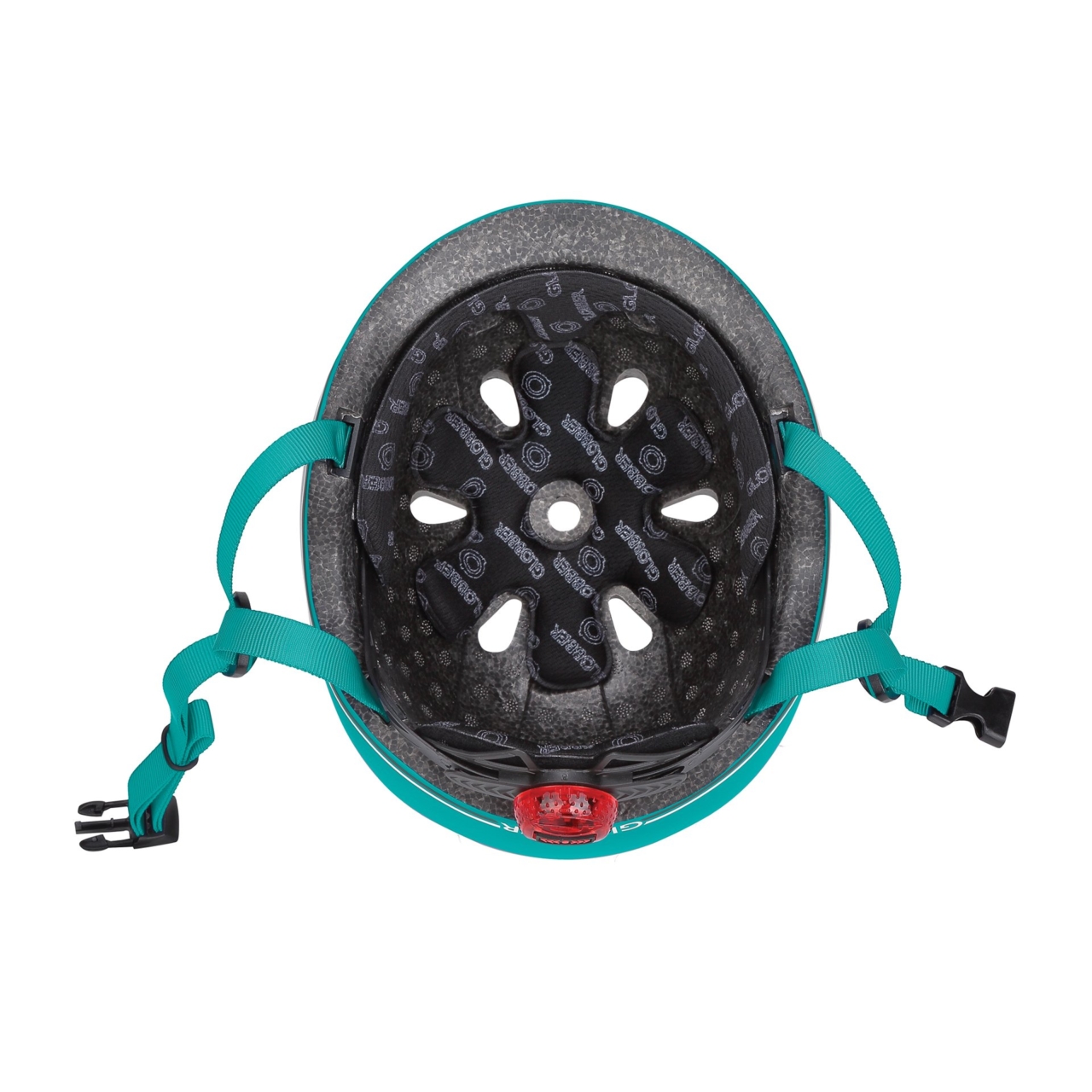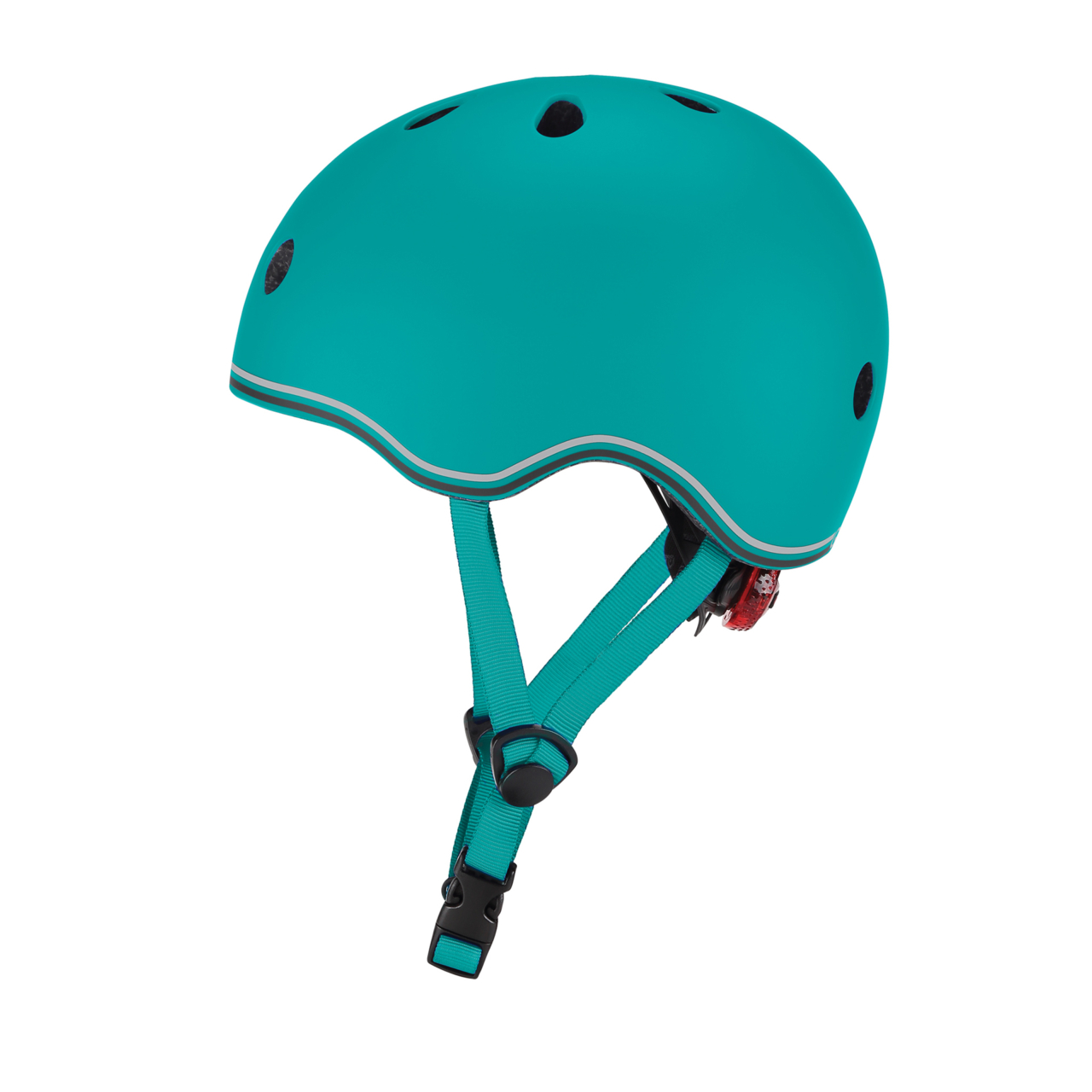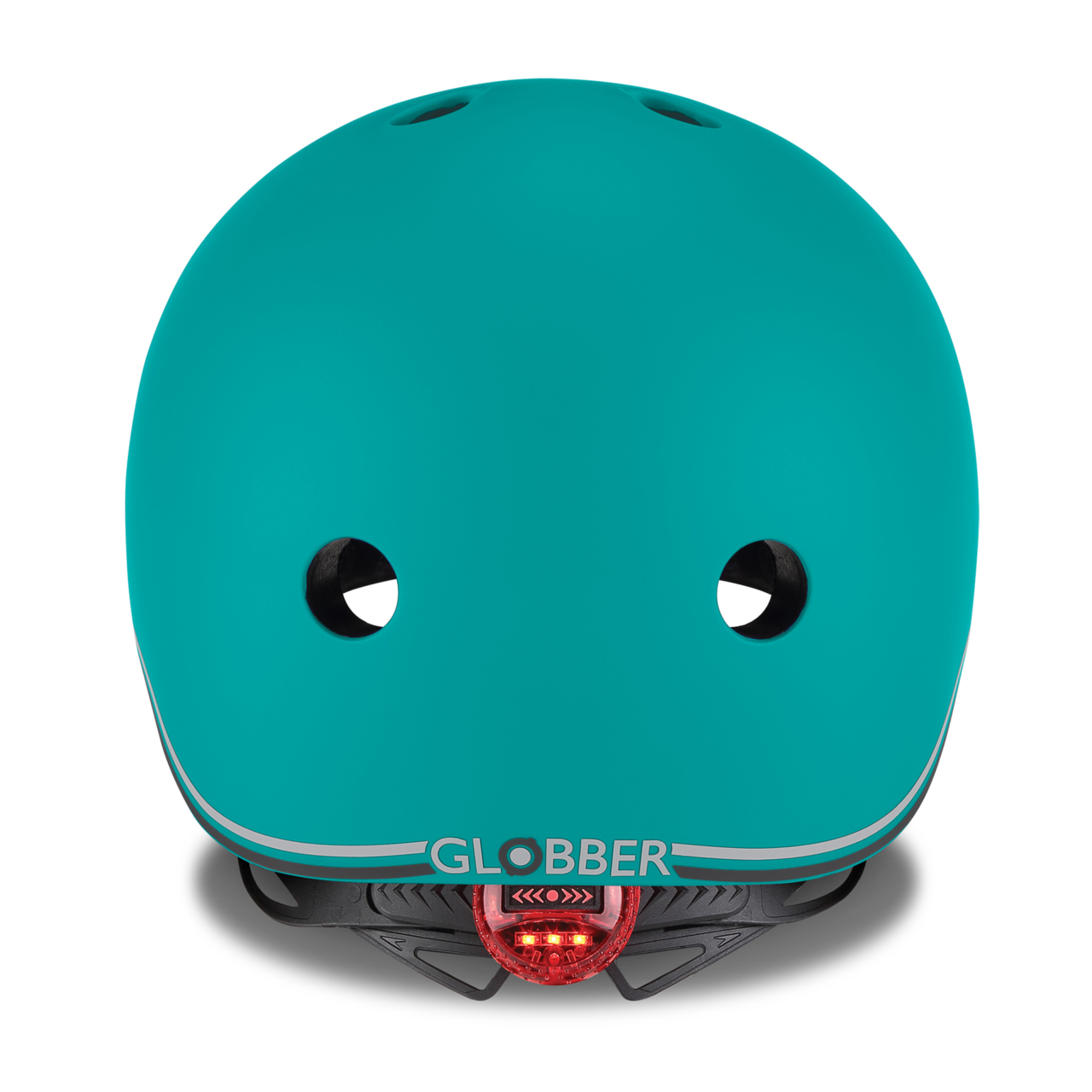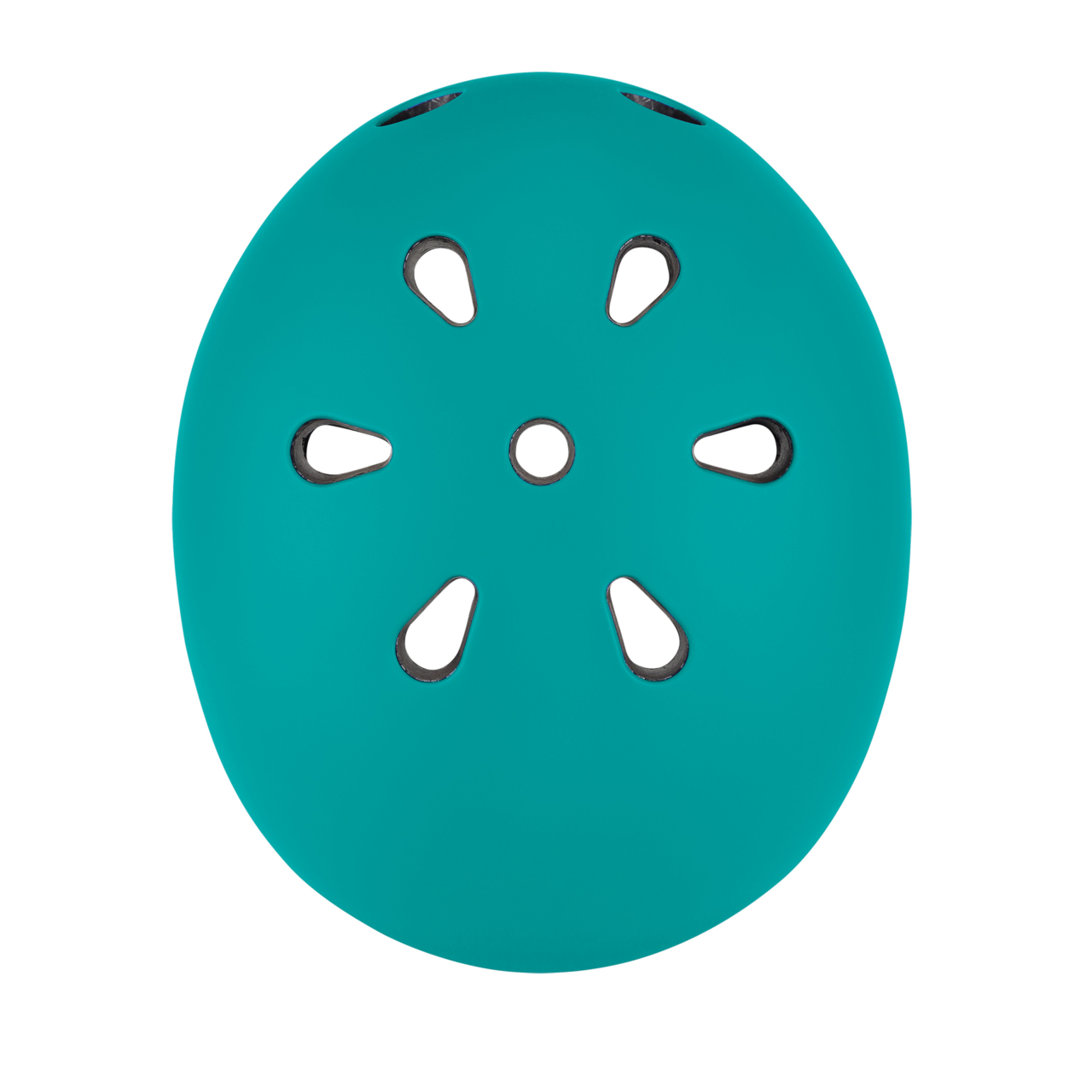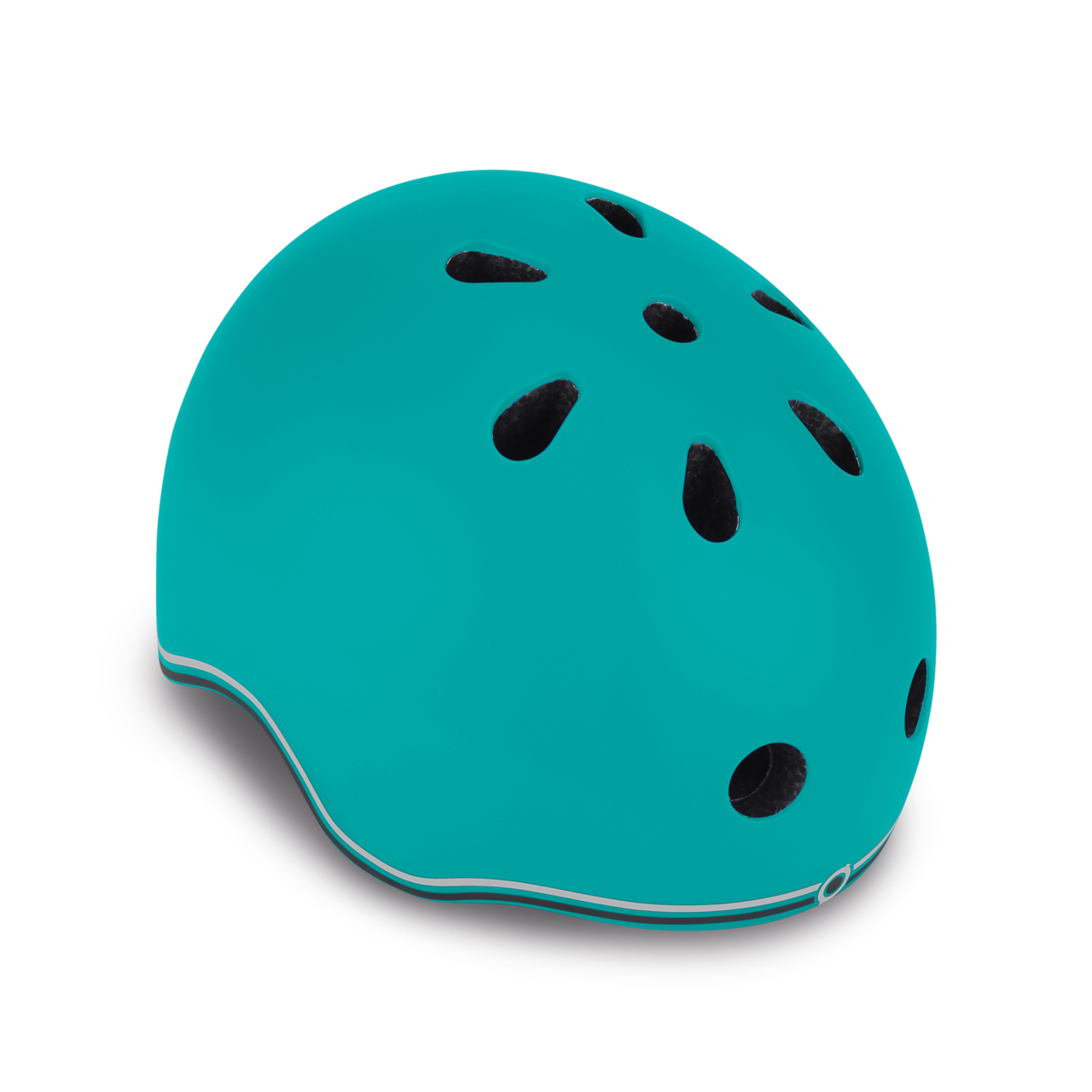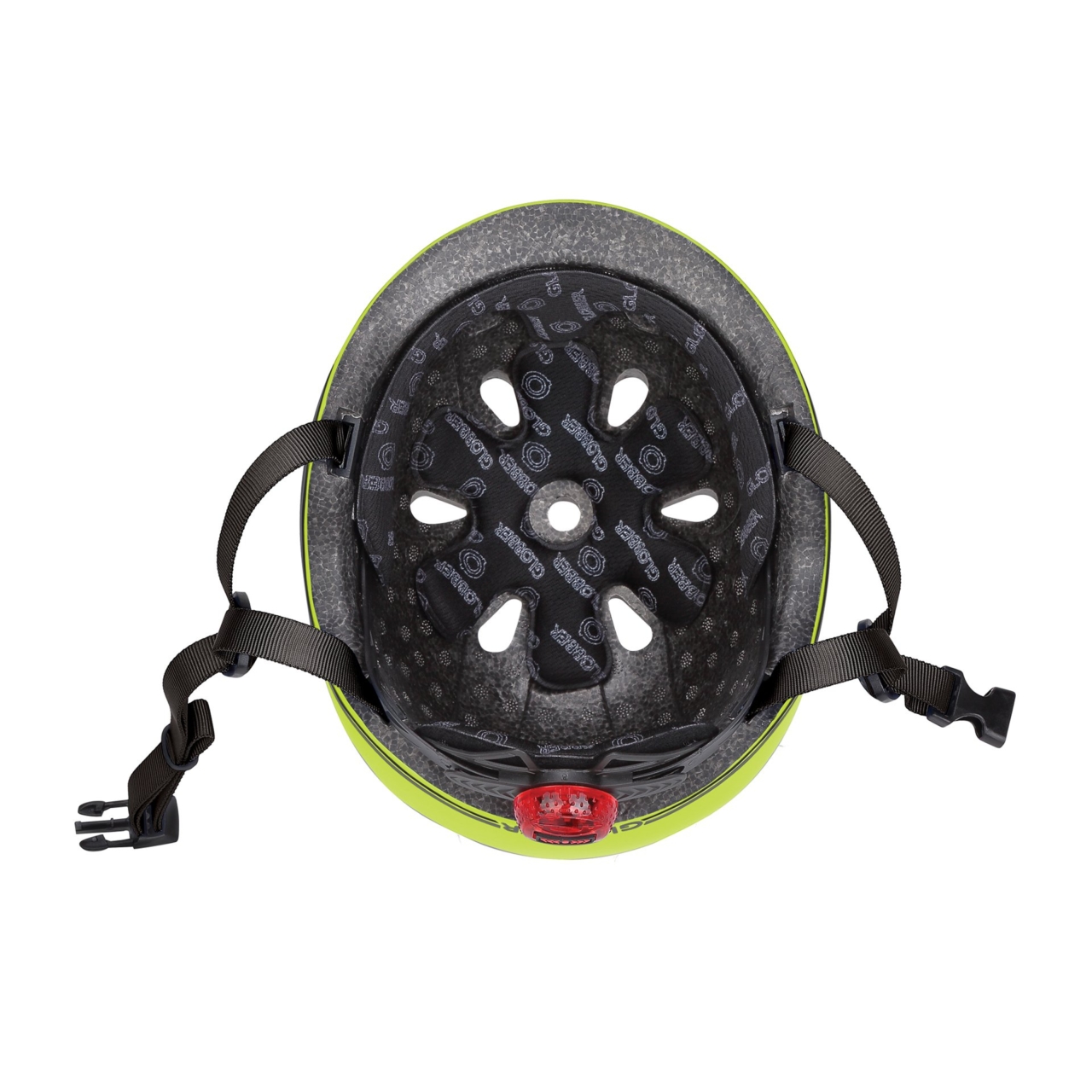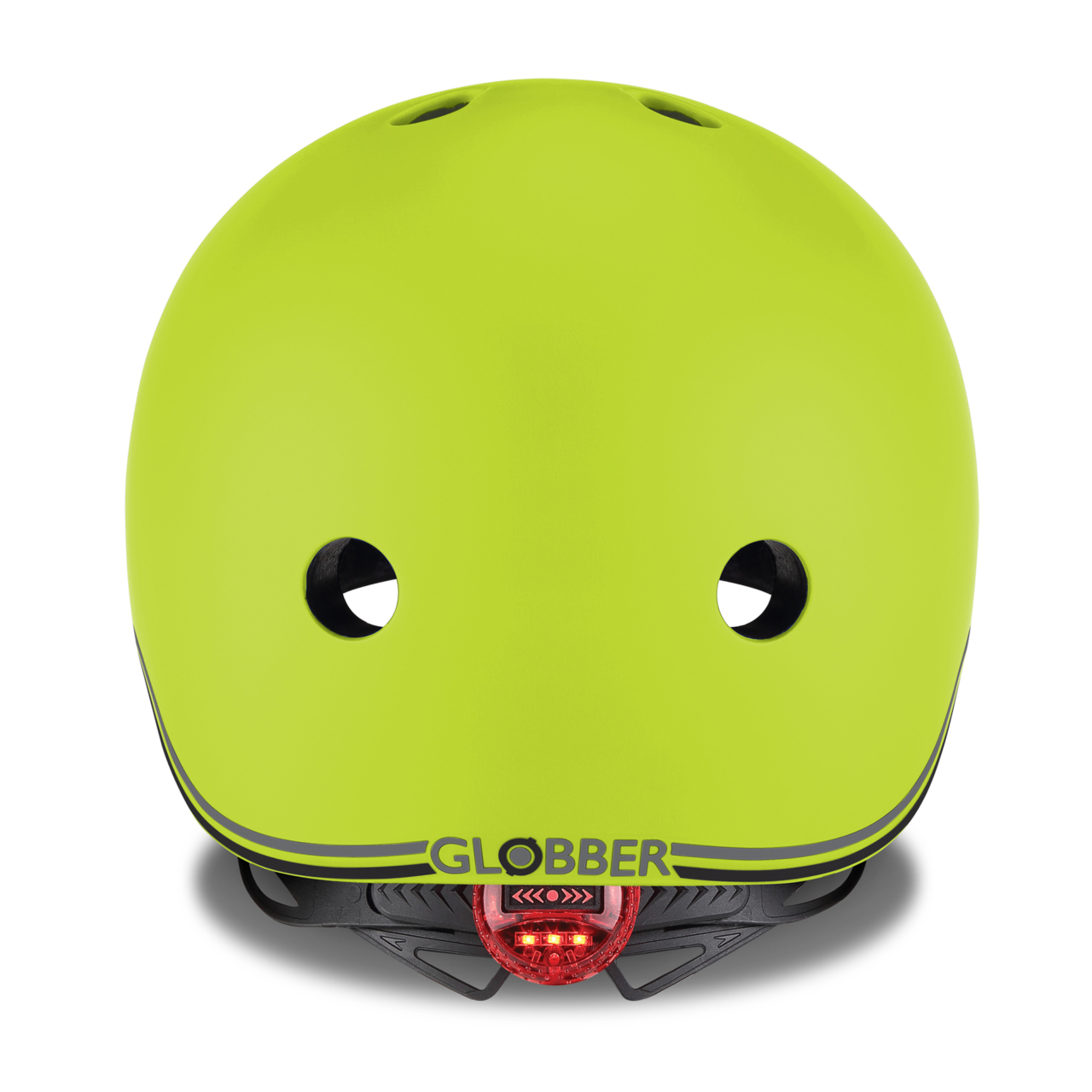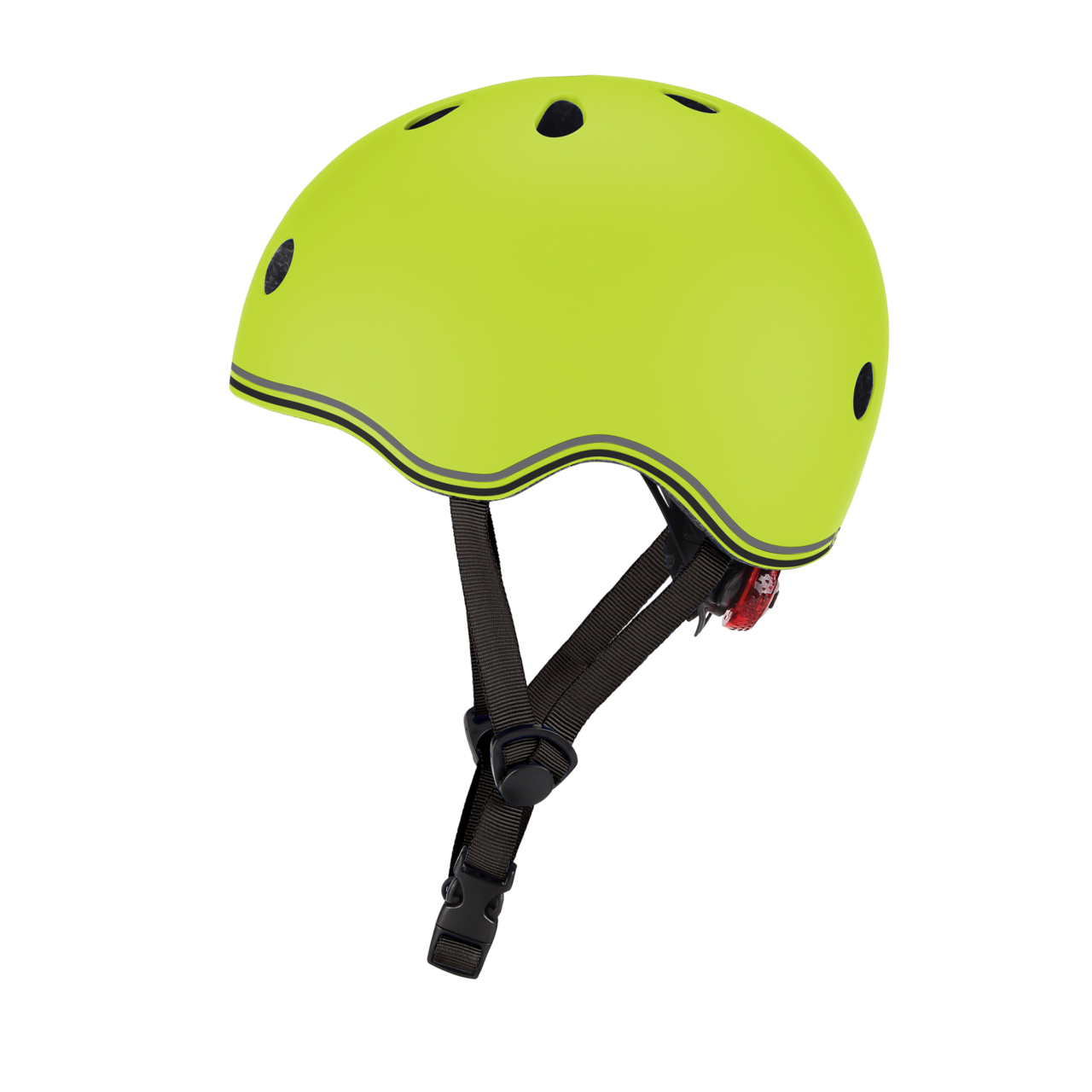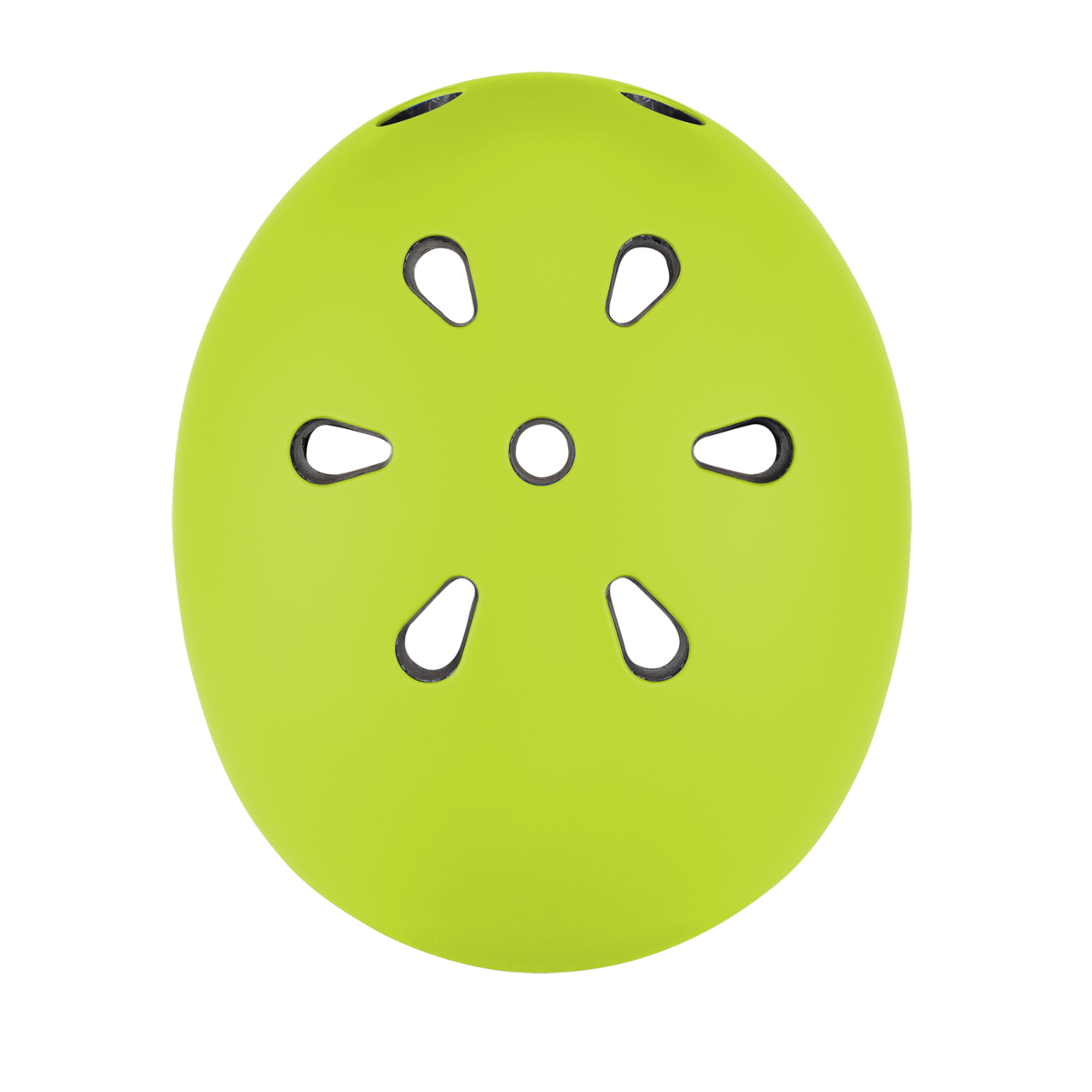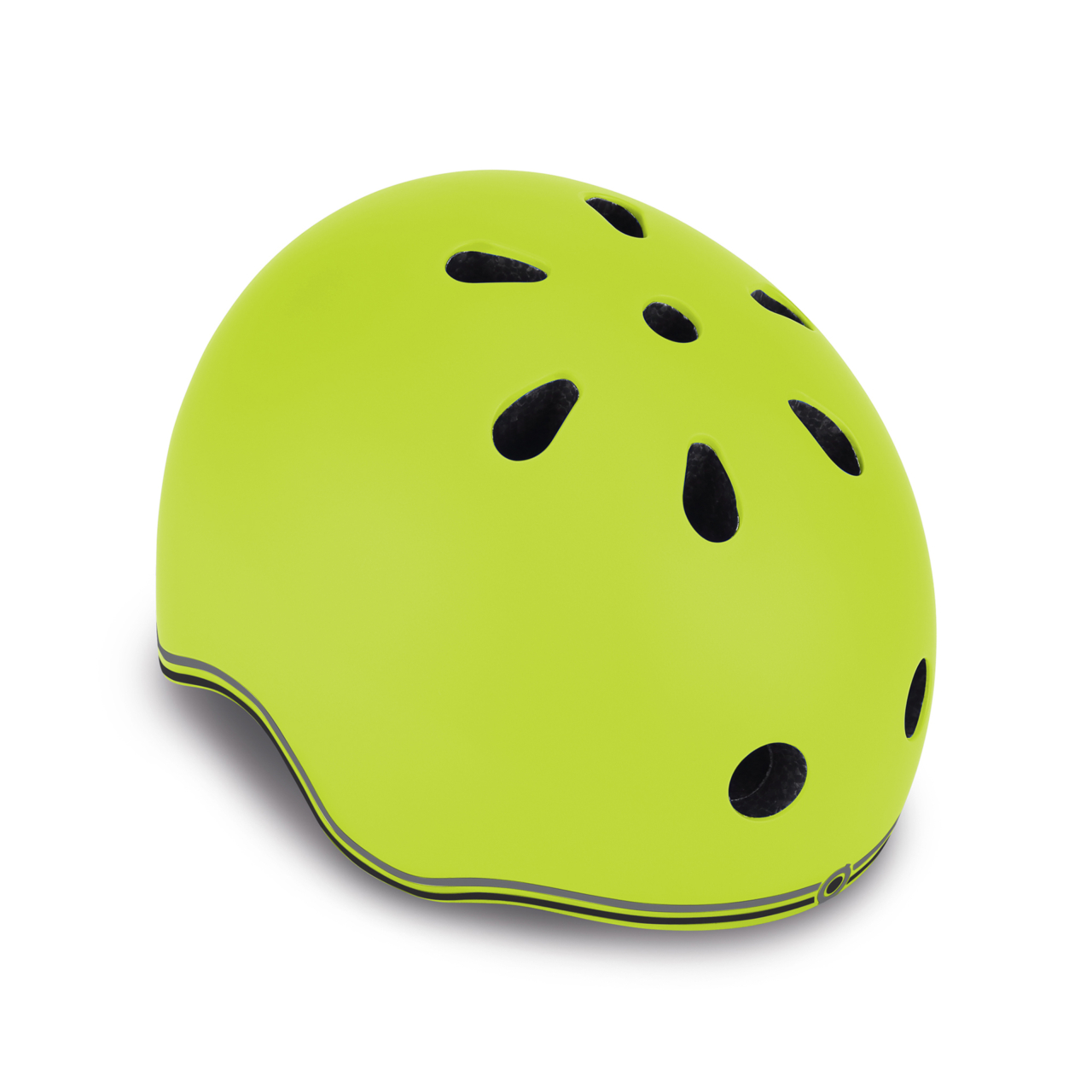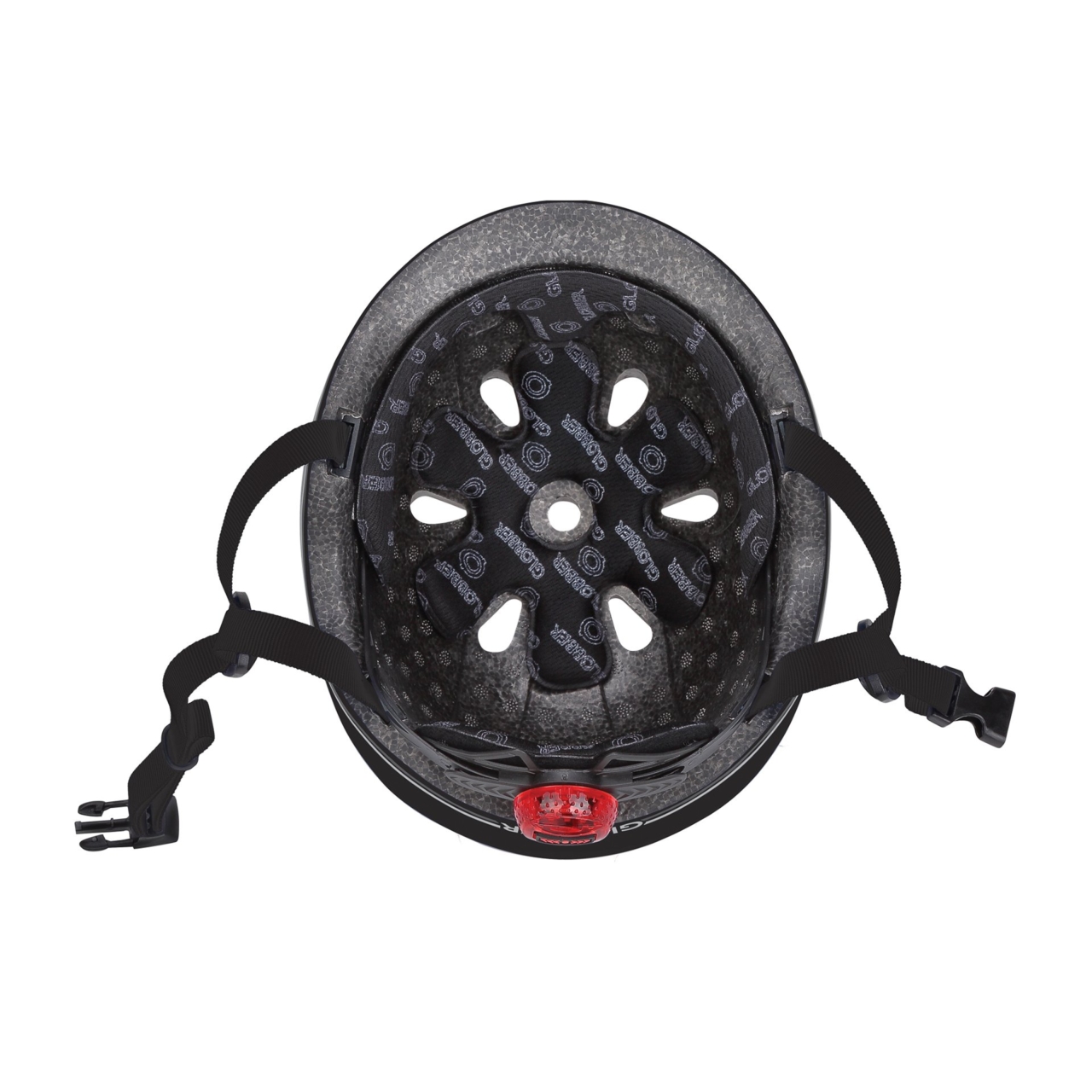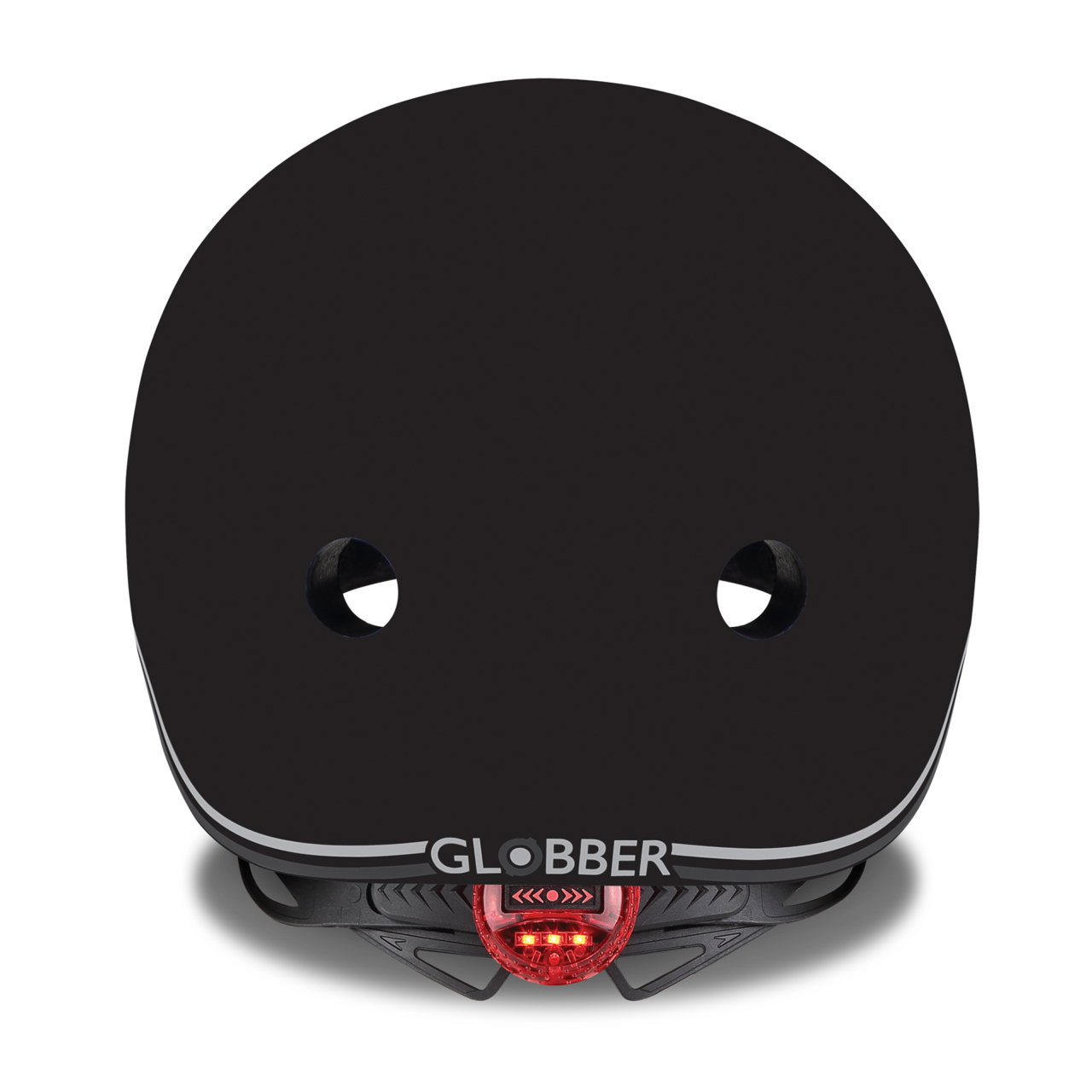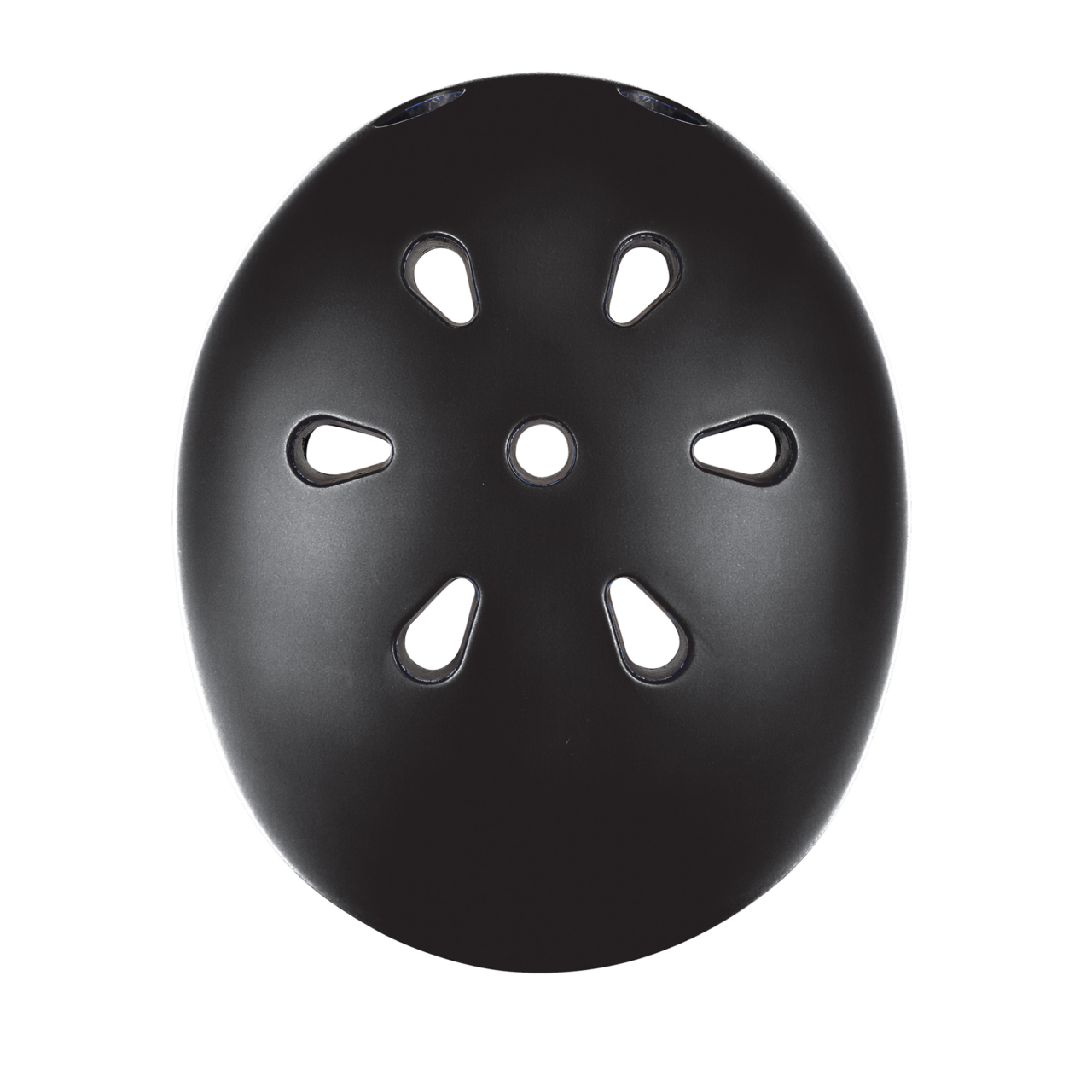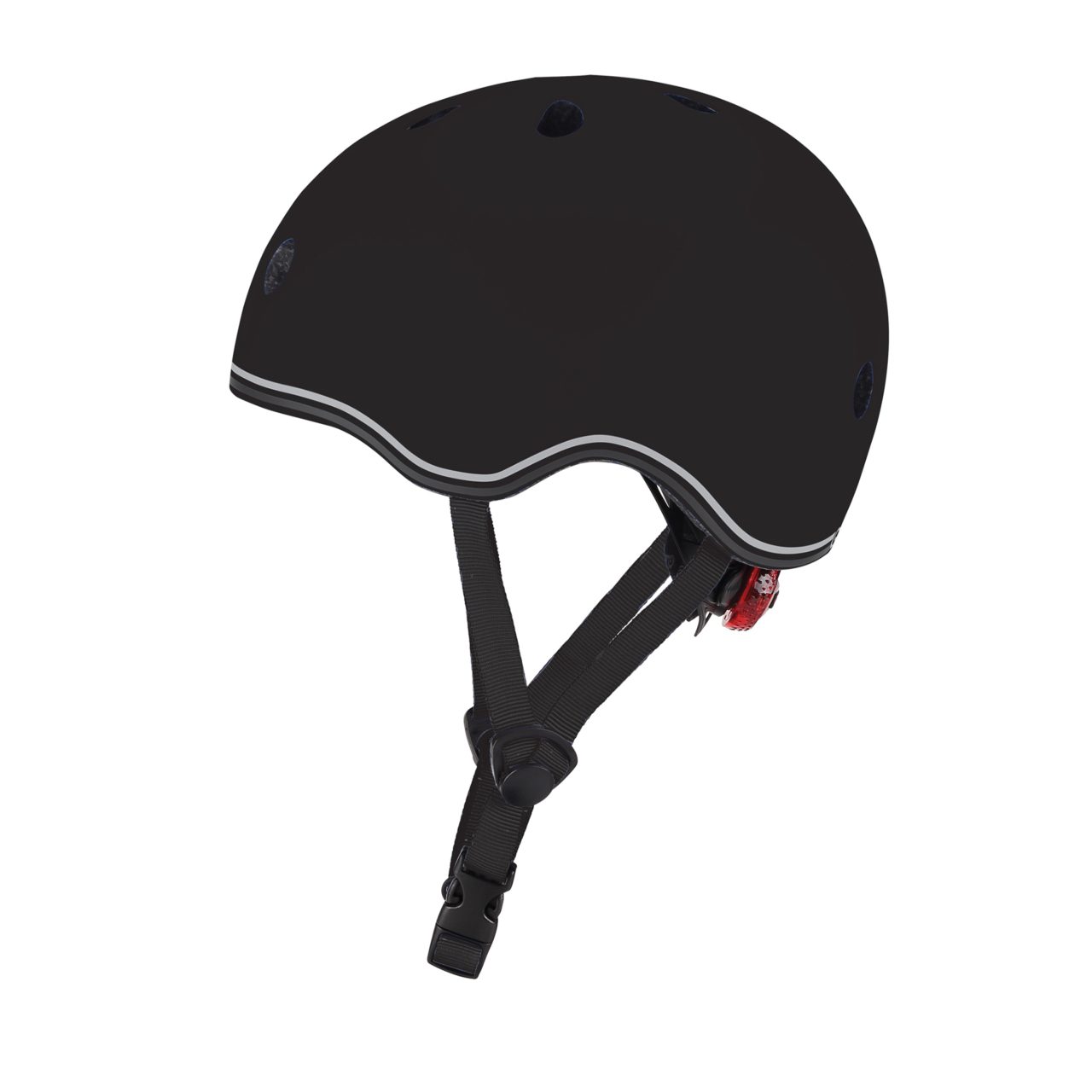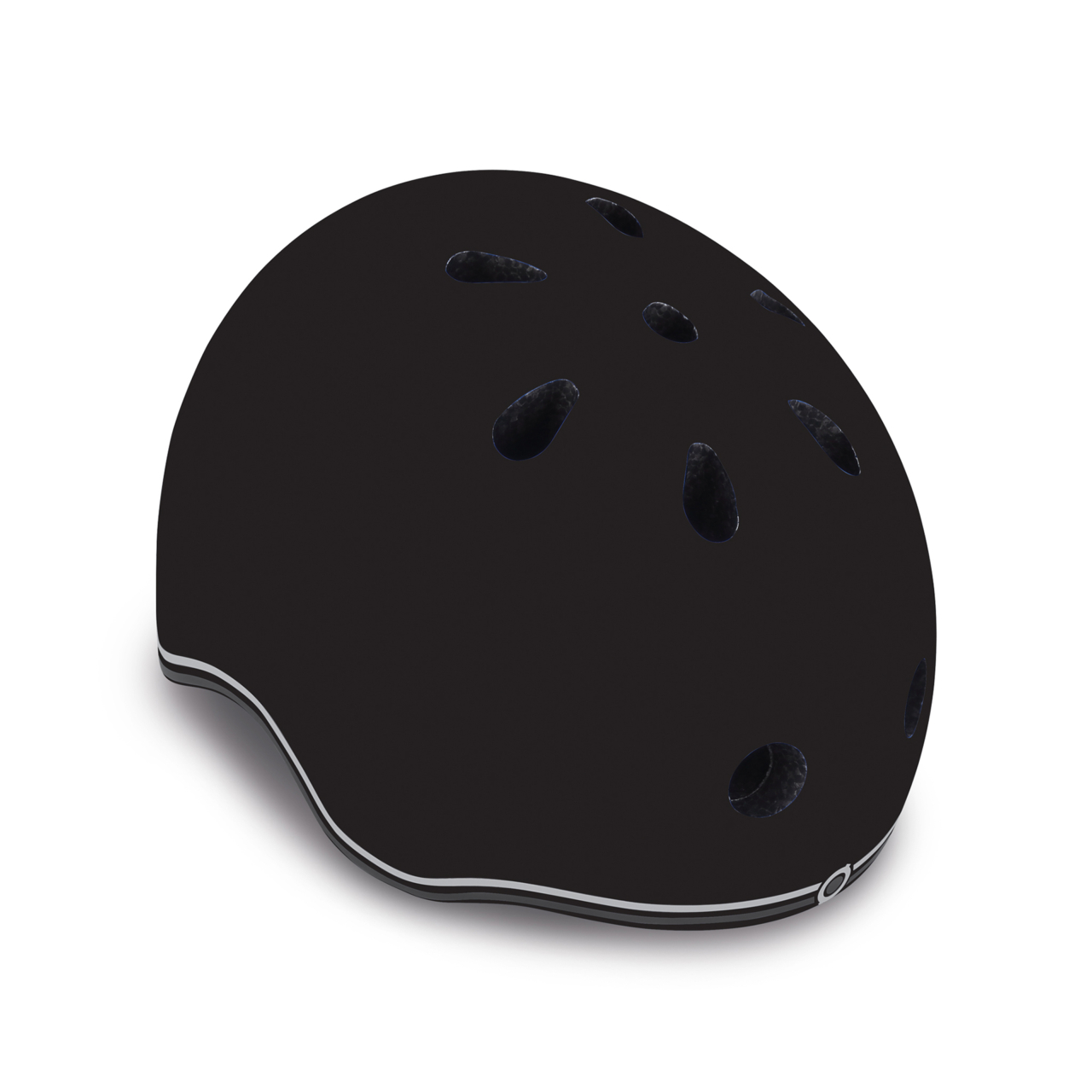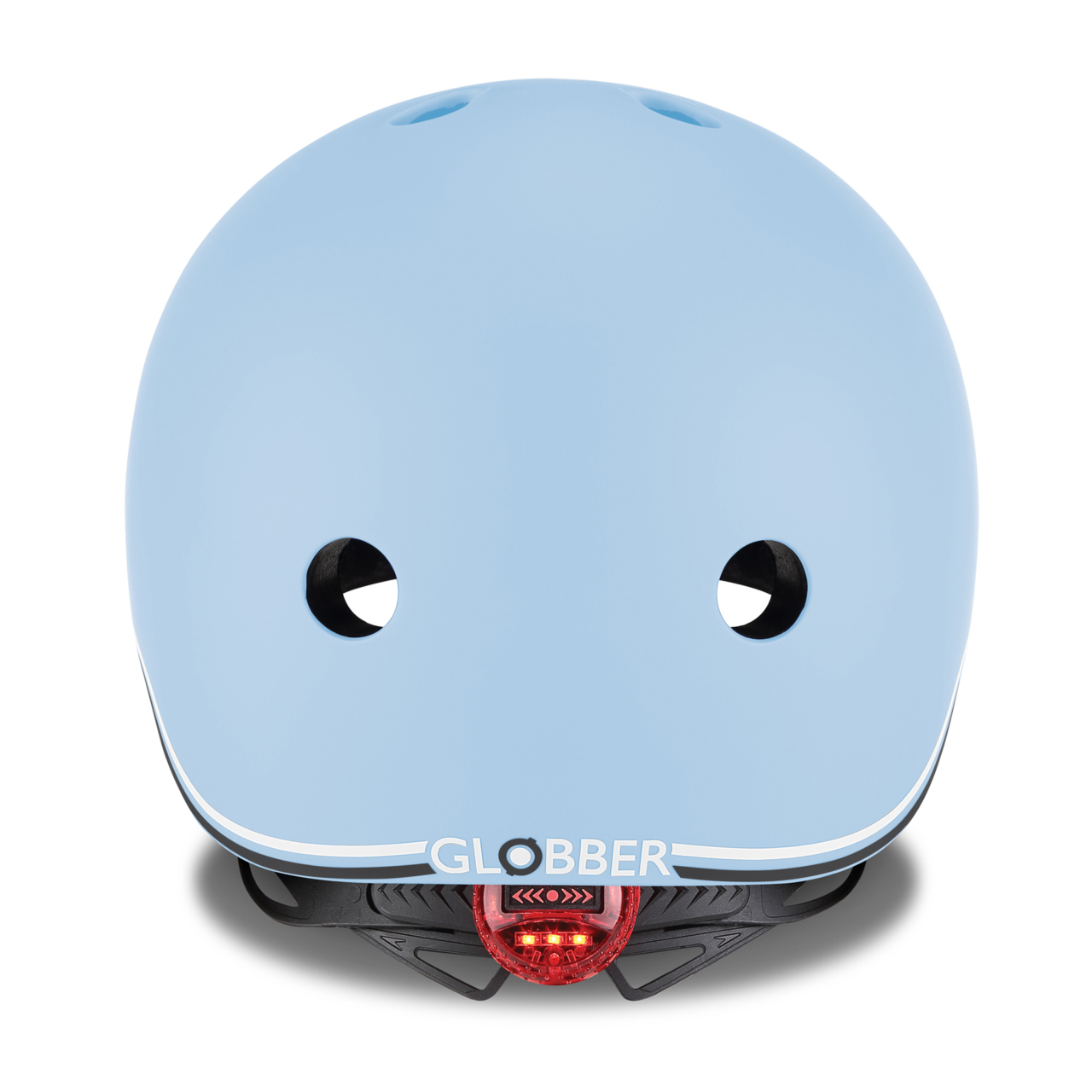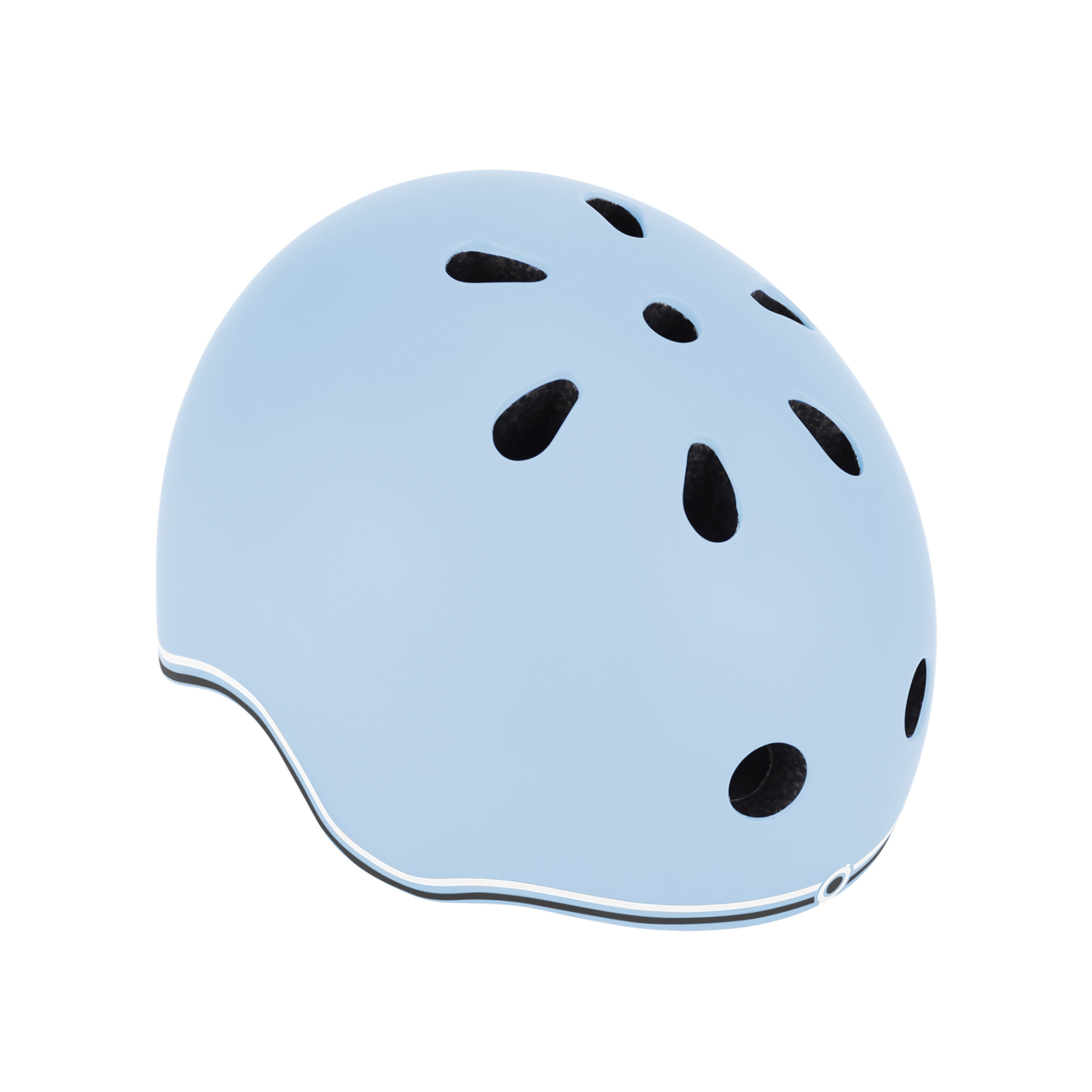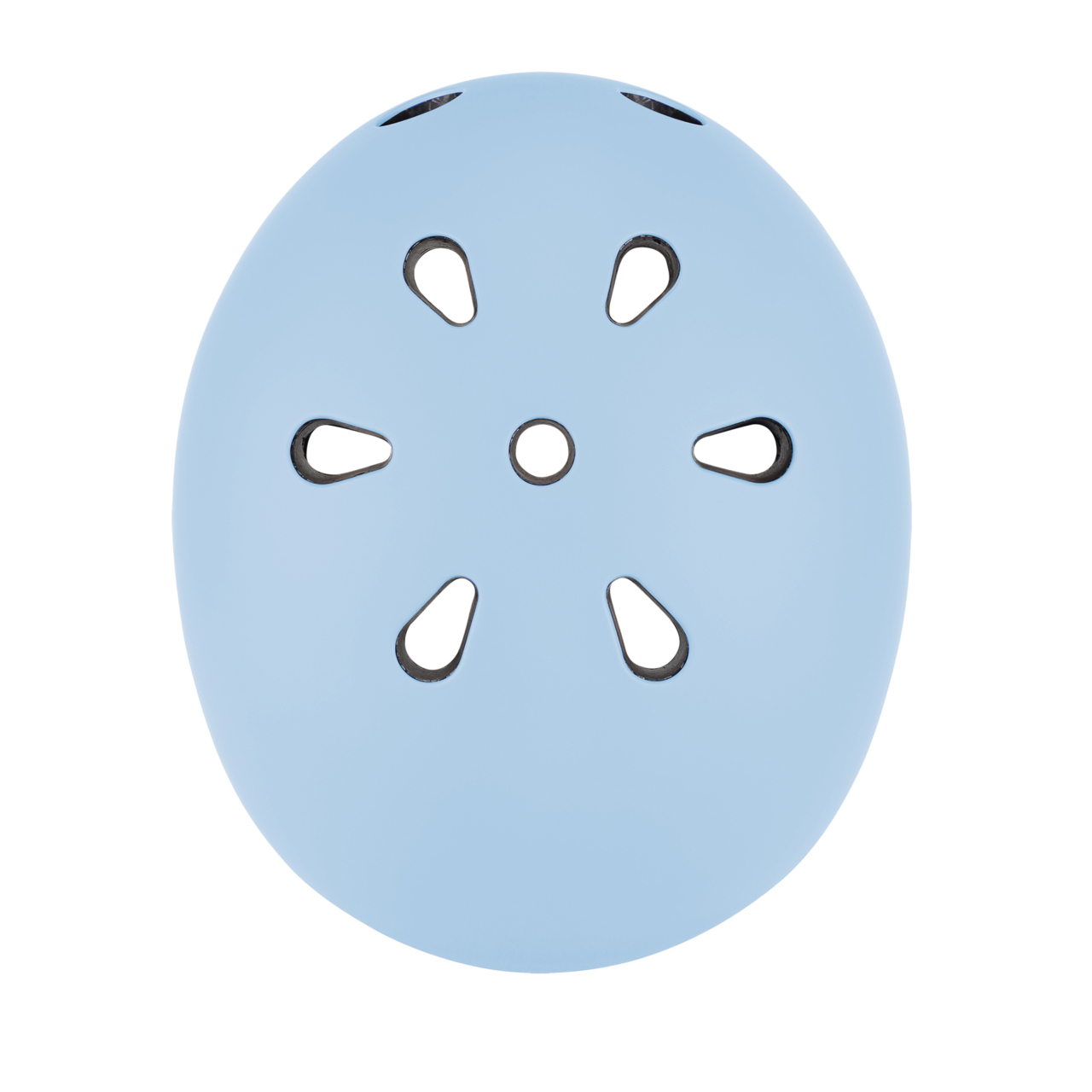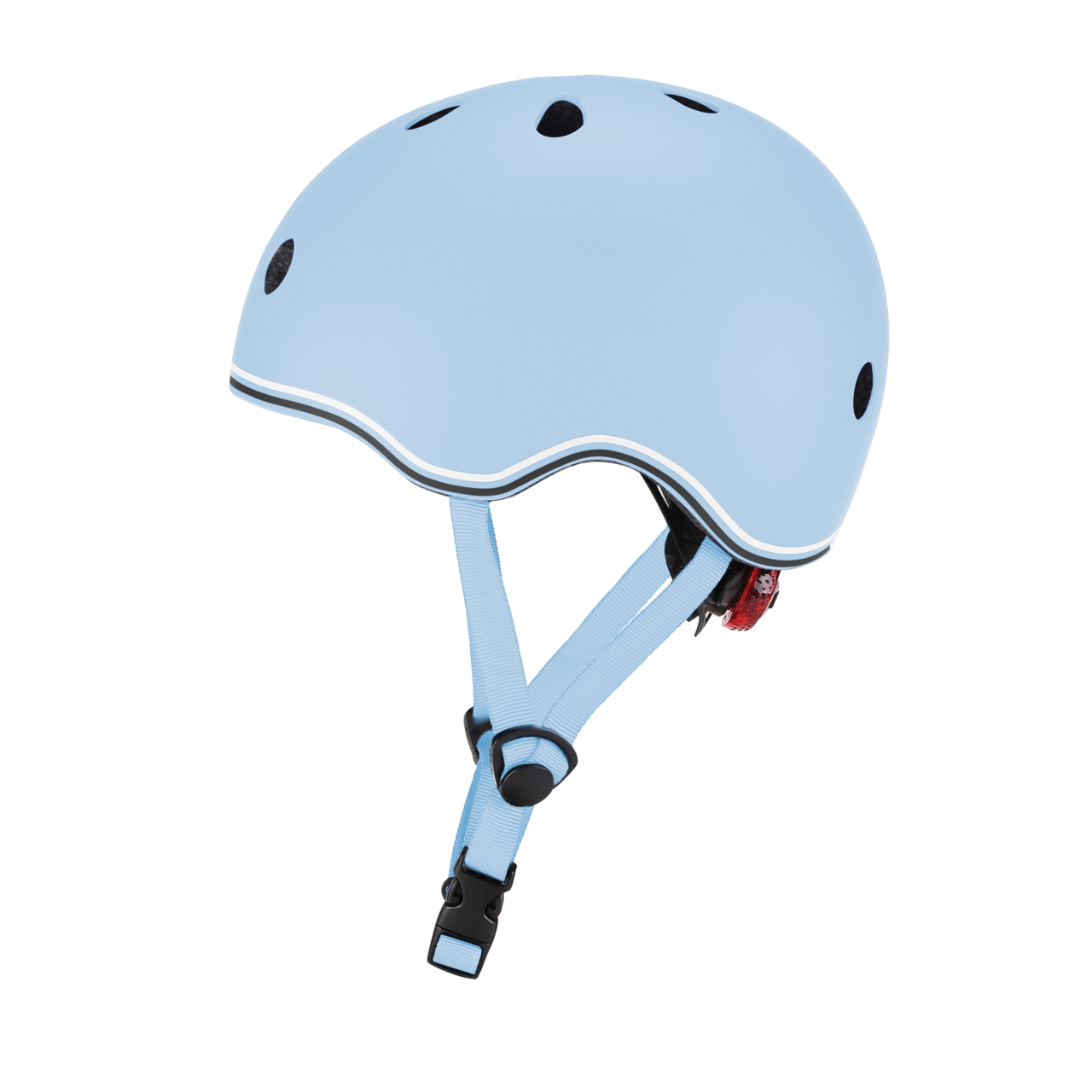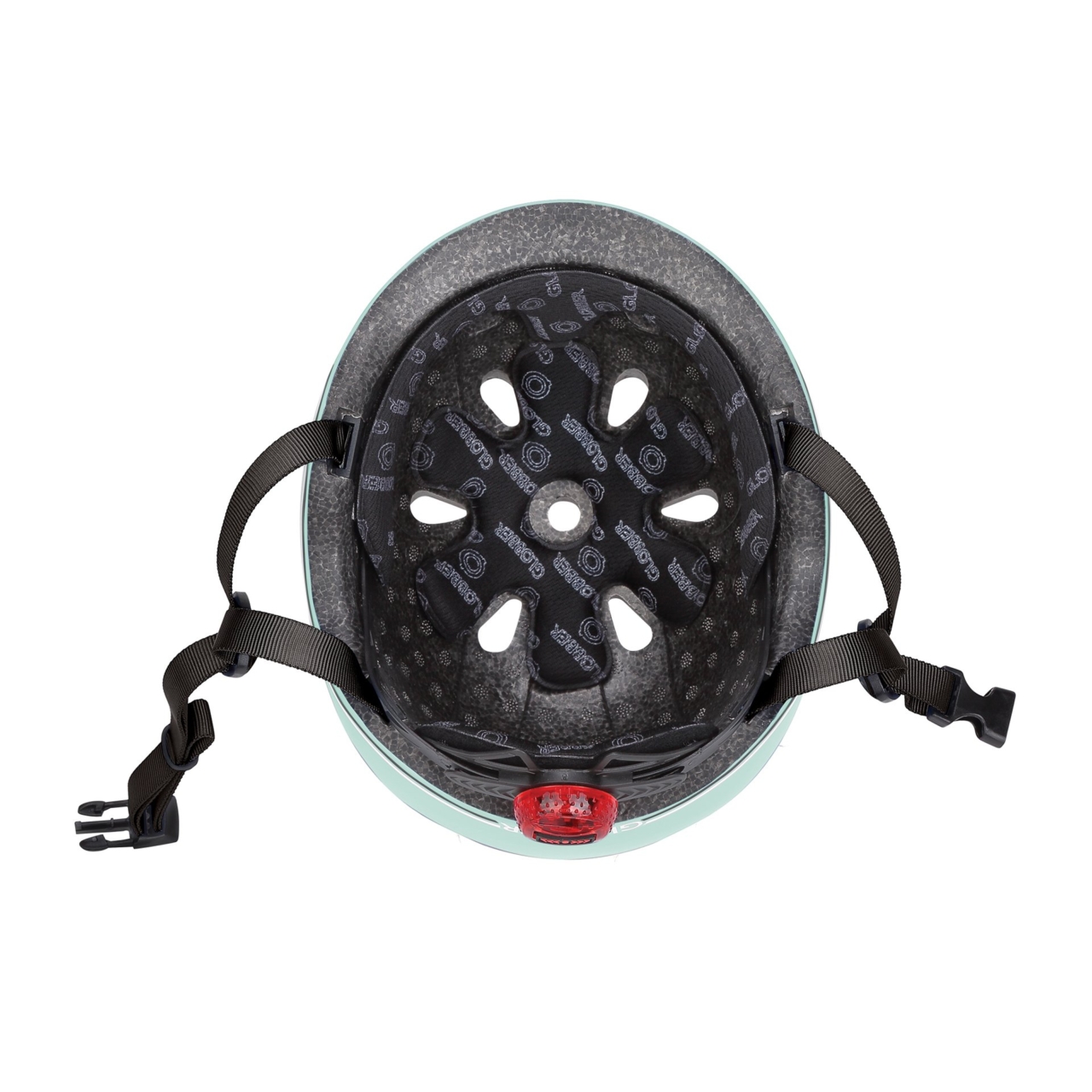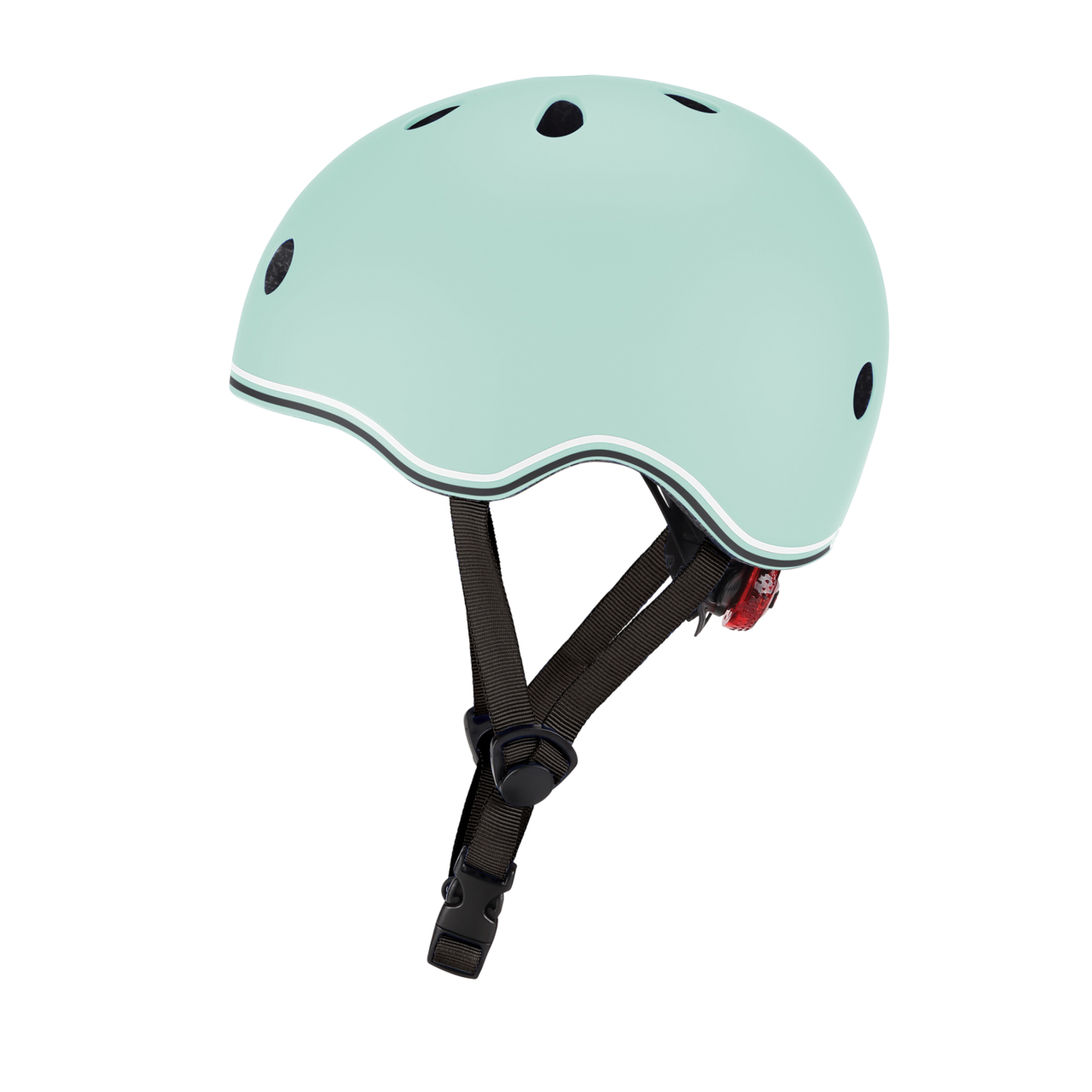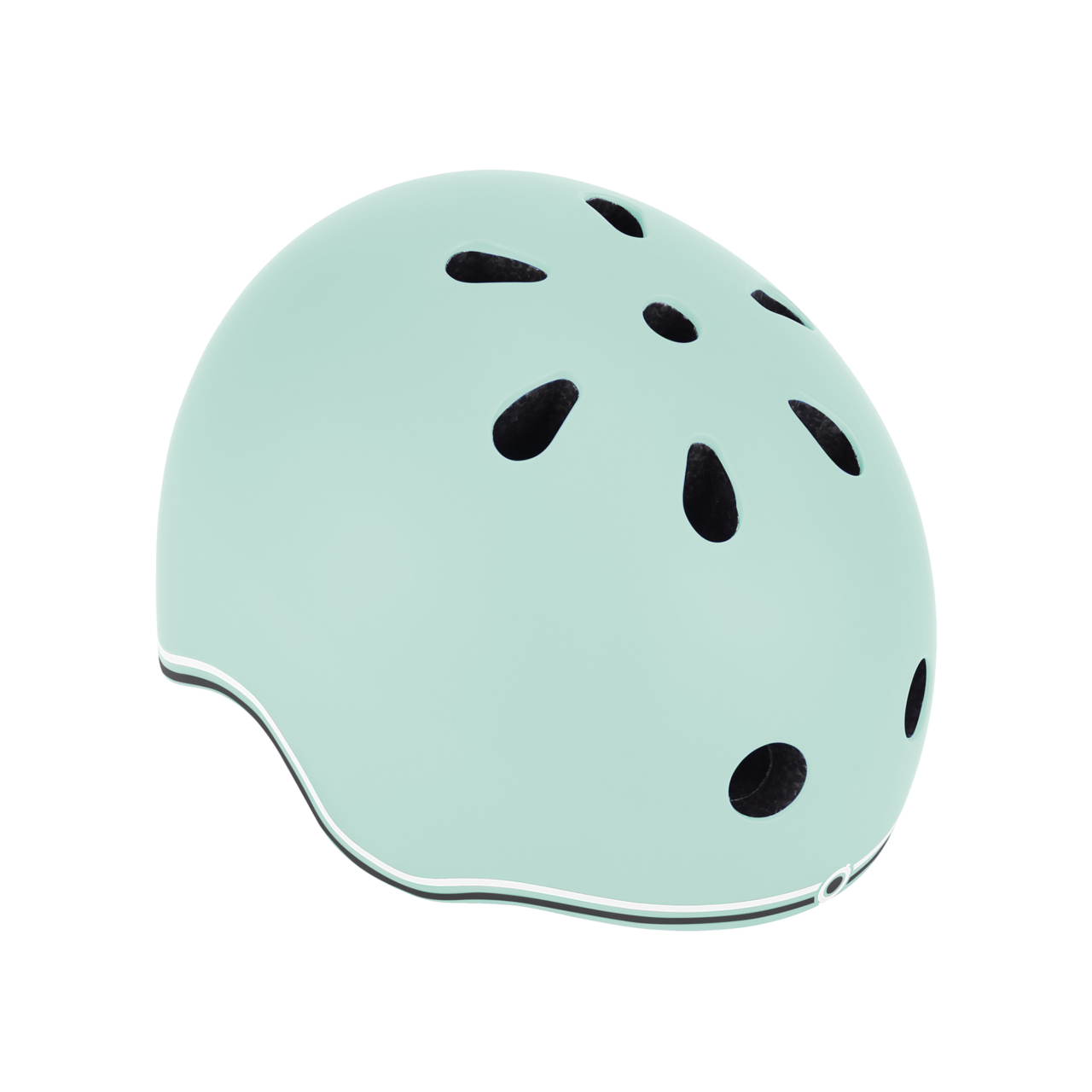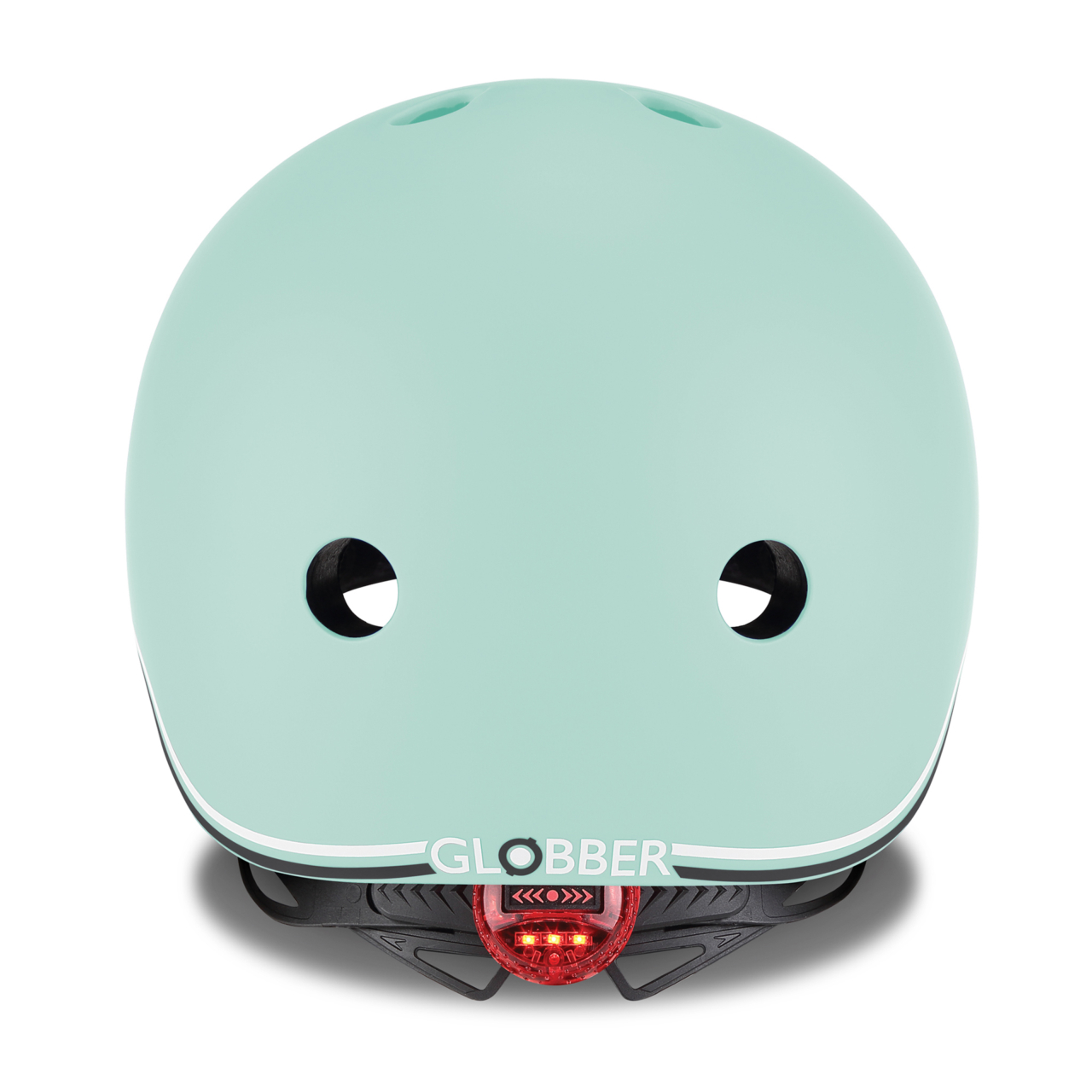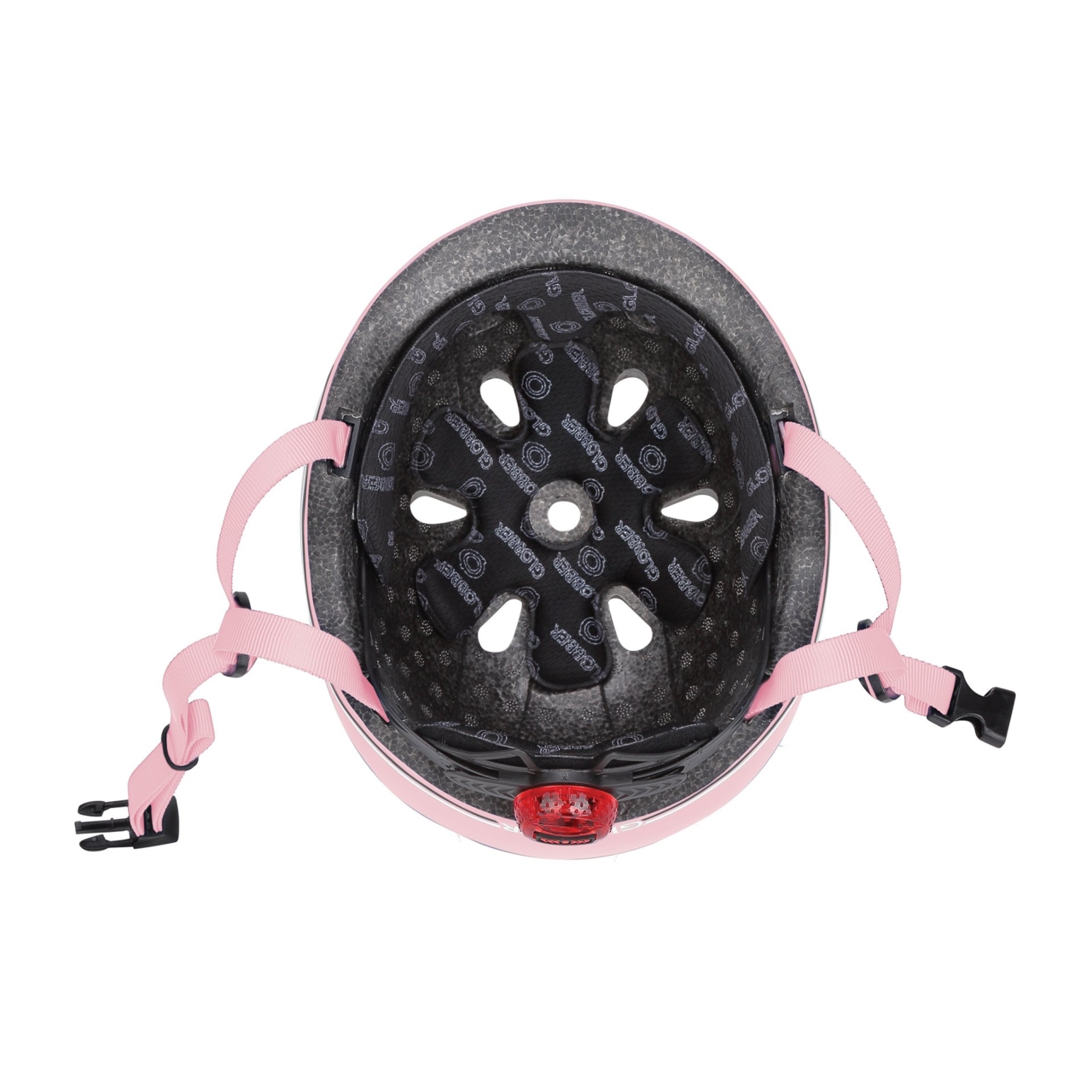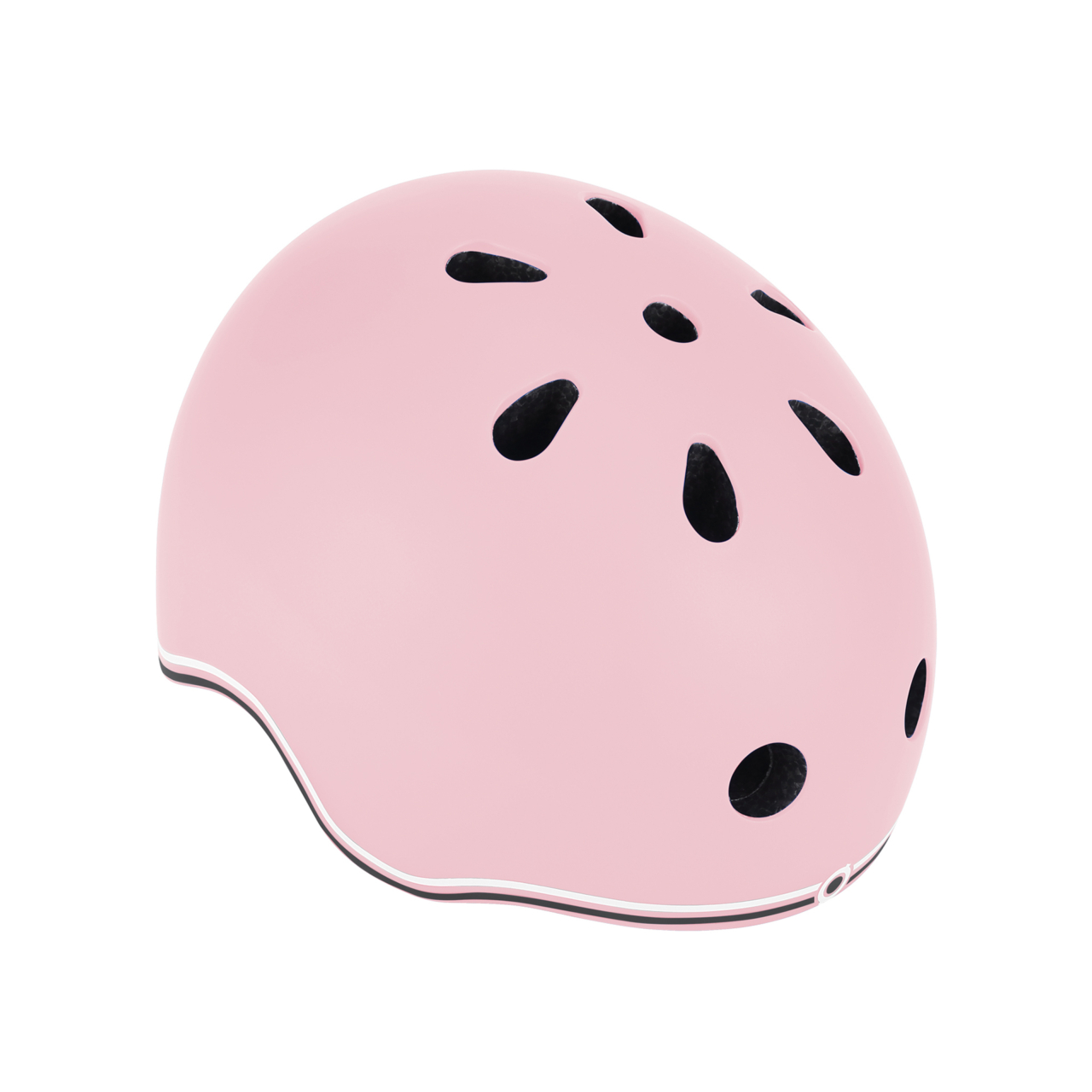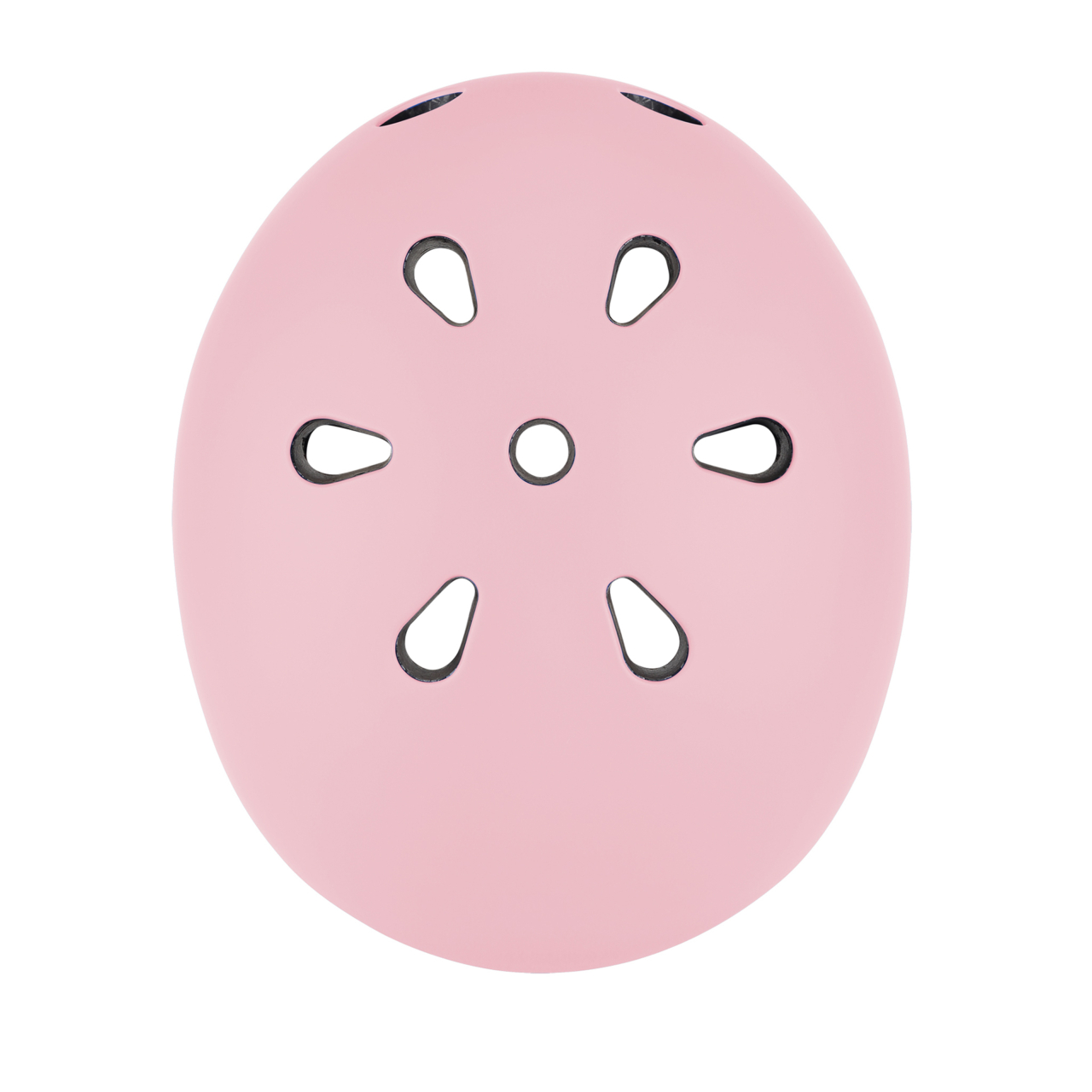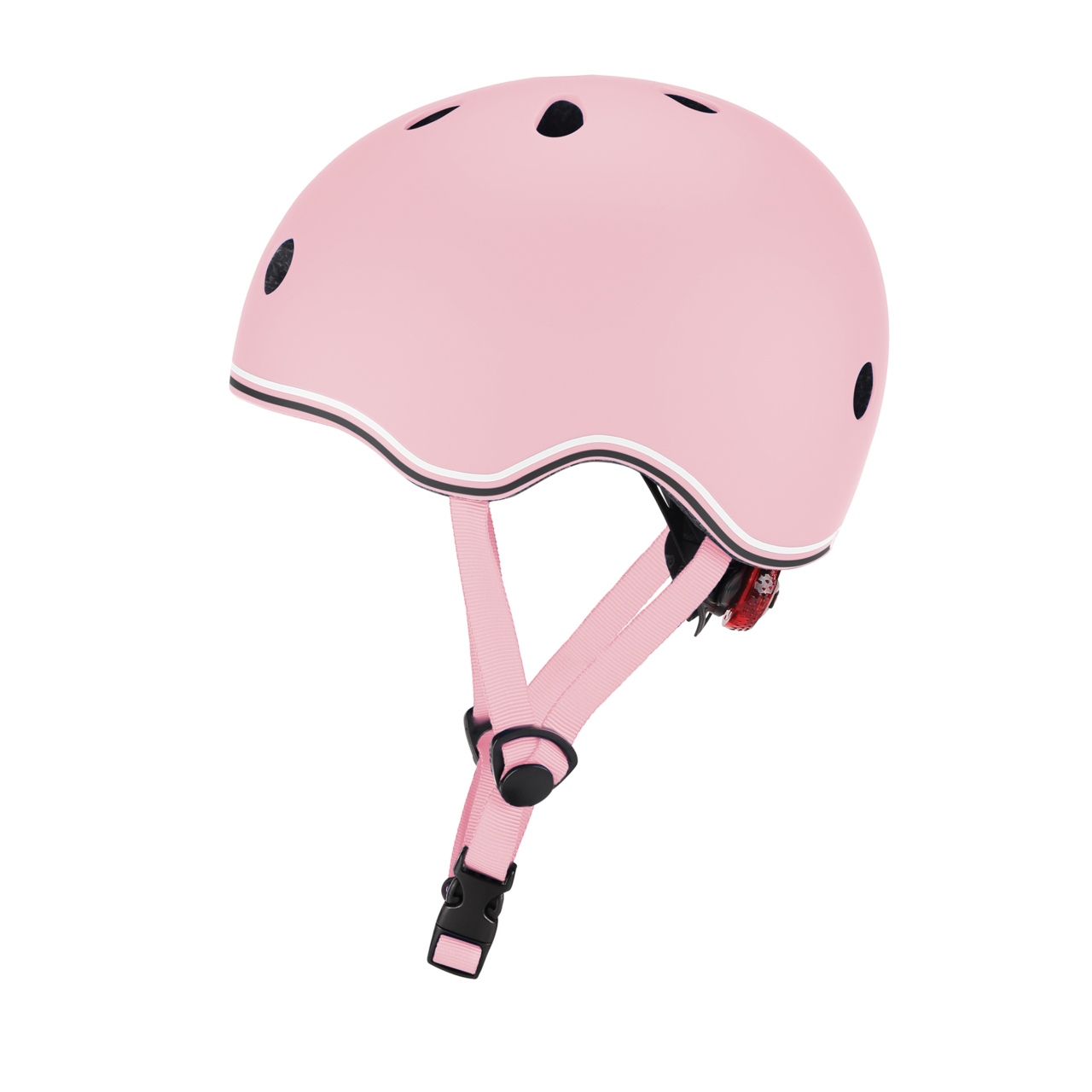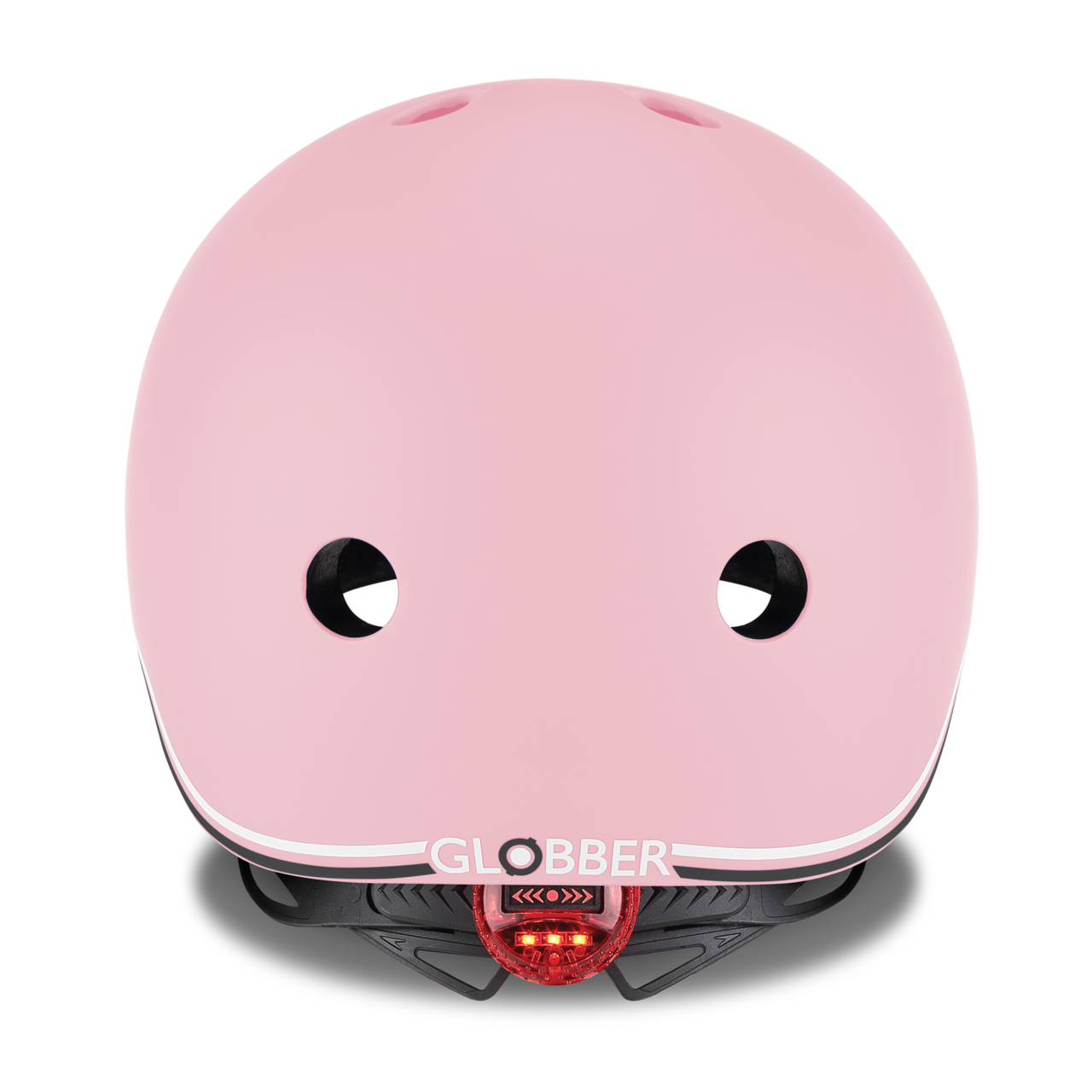 TODDLERS HELMET XXS/XS (45-51cm)
In-mold Polycarbonate (PC) outer helmet shell ensures maximum head coverage, and comes with impact-absorbing EPS foam liner, 7mm sealed foam pads and a chin pad, for excellent protection and comfort. Best toddler scooter helmets (XXS – XS; 45-51cm*) are available in 6 colours; navy blue helmet; sky blue helmet; red helmet; lime green helmet; pink […]
| | |
| --- | --- |
| Color | Black, Lavender, Lime Green, Mint, Navy Blue, Neon Pink, Pastel Blue, Pastel Pink, Red, Sky Blue, Teal |
| Product badges | Adjustable, Comfortable, LED, Safe |
| Product categories | Protective Gear: Helmets, Knee & Elbow Pads |
All Globber items purchased are guaranteed against manufacturing defects for a period of 2 years from the date of purchase. E-scooter batteries are covered by a 1-year warranty from the date of purchase. Wear & tear items, including but not limited to wheels, bearings, grip tape, handlebar grips & 2-wheel rear brakes are excluded from our 2-year warranty.
Available in some of our online Globber stores! Check it out:
Product Details
In-mold Polycarbonate (PC) outer helmet shell ensures maximum head coverage, and comes with impact-absorbing EPS foam liner, 7mm sealed foam pads and a chin pad, for excellent protection and comfort.
Best toddler scooter helmets (XXS – XS; 45-51cm*) are available in 6 colours; navy blue helmet; sky blue helmet; red helmet; lime green helmet; pink helmet; and black helmet. Easily adjust the helmet size with the rear knob.
Safe toddler helmet has 6 rear battery-powered LED lights, which flash in 3 different modes (on / flash / fast flash) for maximum visibility and extra-safety.
*Make sure you follow our instructions on how to fit a helmet on your child.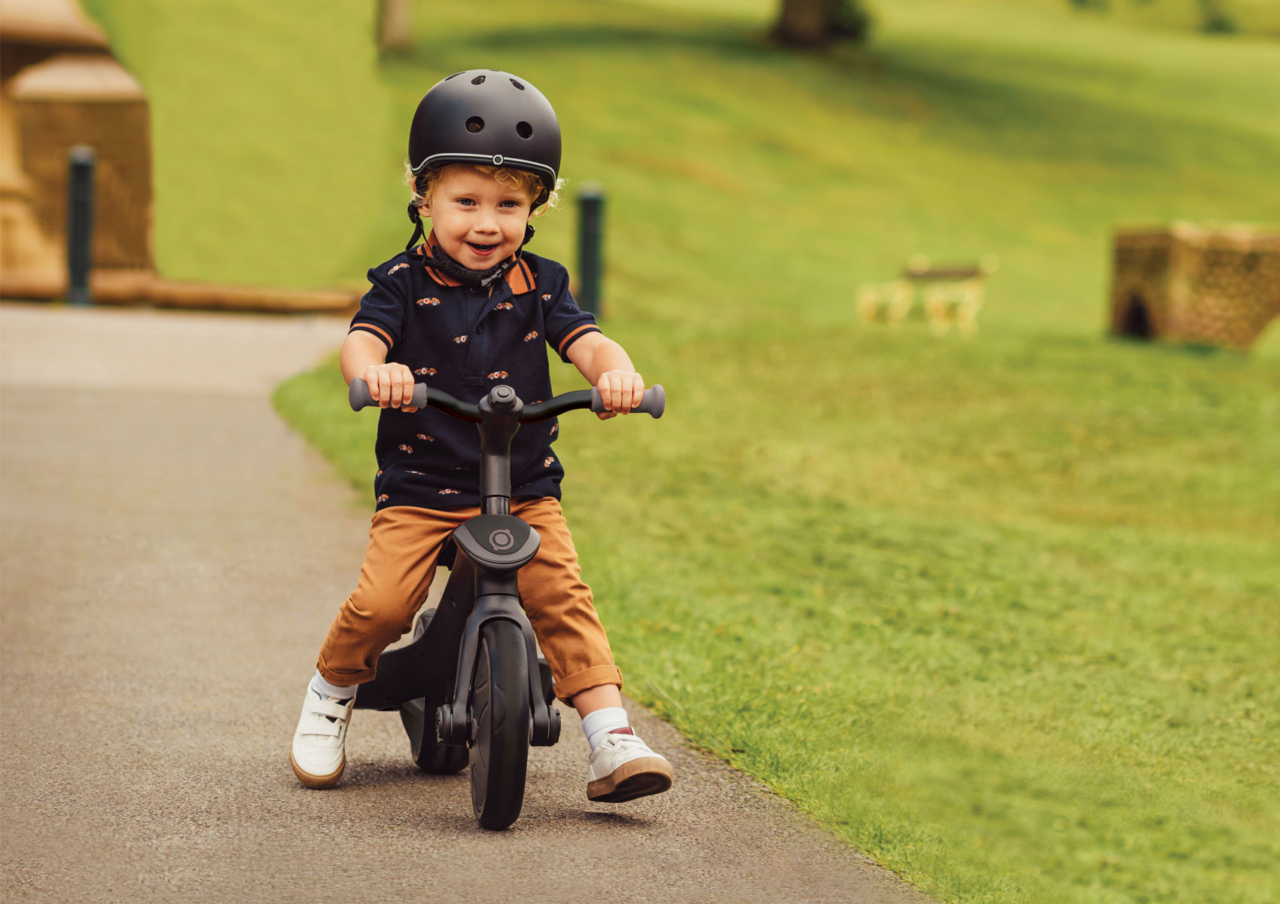 New Toddler Helmet Design
Our children's scooter helmets are now even smaller to fit toddlers! Our new helmets for toddlers are suitable for children with a head size of 45-51cm and available in a range of matching GO•UP scooter with seat colours!
High Visibility for Maximum Safety
Our toddler helmets for scooters have 6 battery-powered rear LEDs, which flash in 3 different modes for extra visibility and safety.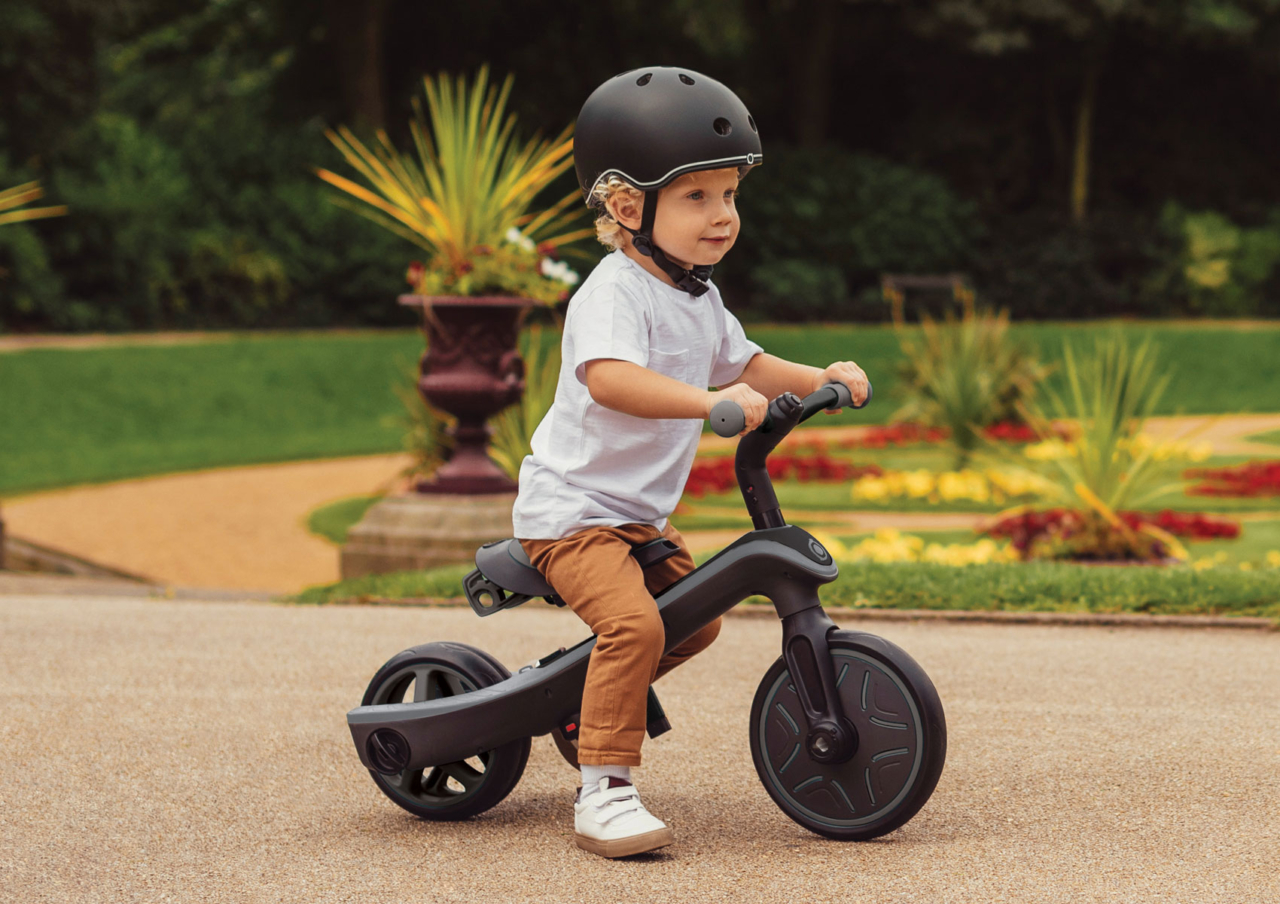 Comfortable Kids Scooter Helmets
Our kids' helmets come with 7mm sealed pads, a chin pad and adjustable straps on an 11 air vent helmet design to ensure a comfy fit for hours of scooting!
You must be to post a review.